Disclosure: We were invited on this day out for the purpose of this post however all opinions are my own.
Last weekend we were invited by Hampshire Top Attractions to have a weekend in Hampshire and visit a couple of attractions whilst we were there. We used to holiday in The New Forest every year as children and so I was looking forward to spending some time in a county that I have great memories of and that we don't get to visit very often.
What is Manor Farm and Country Park?
Our first port of call was Manor Farm and Country Park, a working farm near Southampton set in 400 acres of country park, managed by Hampshire County Council. It's somewhere I had heard great things about and as the children love a farm I couldn't wait to visit.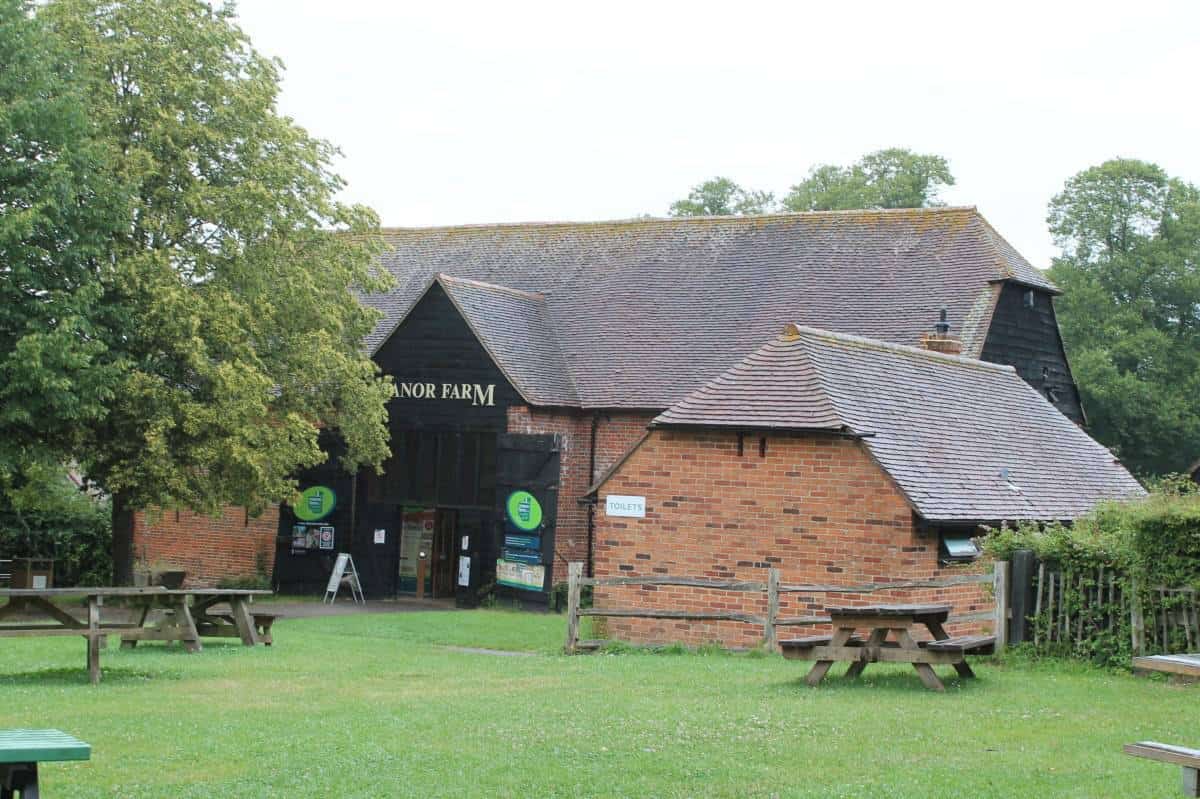 Unfortunately for us, the weather wasn't great, raining for most of the time that we were there and also we had to pay car parking charges when we arrived – something I hate when visiting attractions that also have an admissions price and no other way of getting there. The parking charge can be taken off your next visit though.
We soon found ourselves in the farm and came across all the usual farmyard residents – cows, chickens, pigs, donkeys and even a few rabbits! There were regular sessions around the farm where you could hear more about the animals.
We went on a Farmyard Tour where we were shown around the farm with a really friendly farmer who told us about all the animals, let the children stroke and feed them and even let the kids collect eggs at the end – a really informative and fun part of the day that children of all ages would love.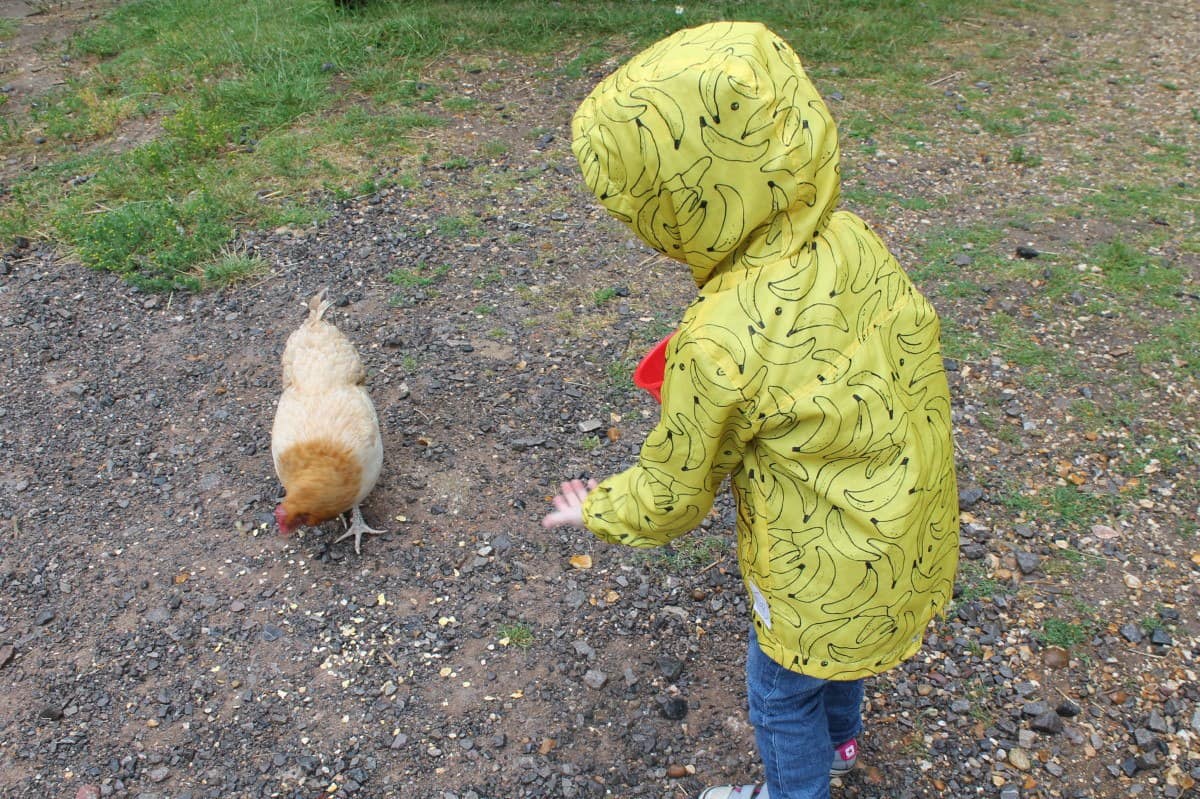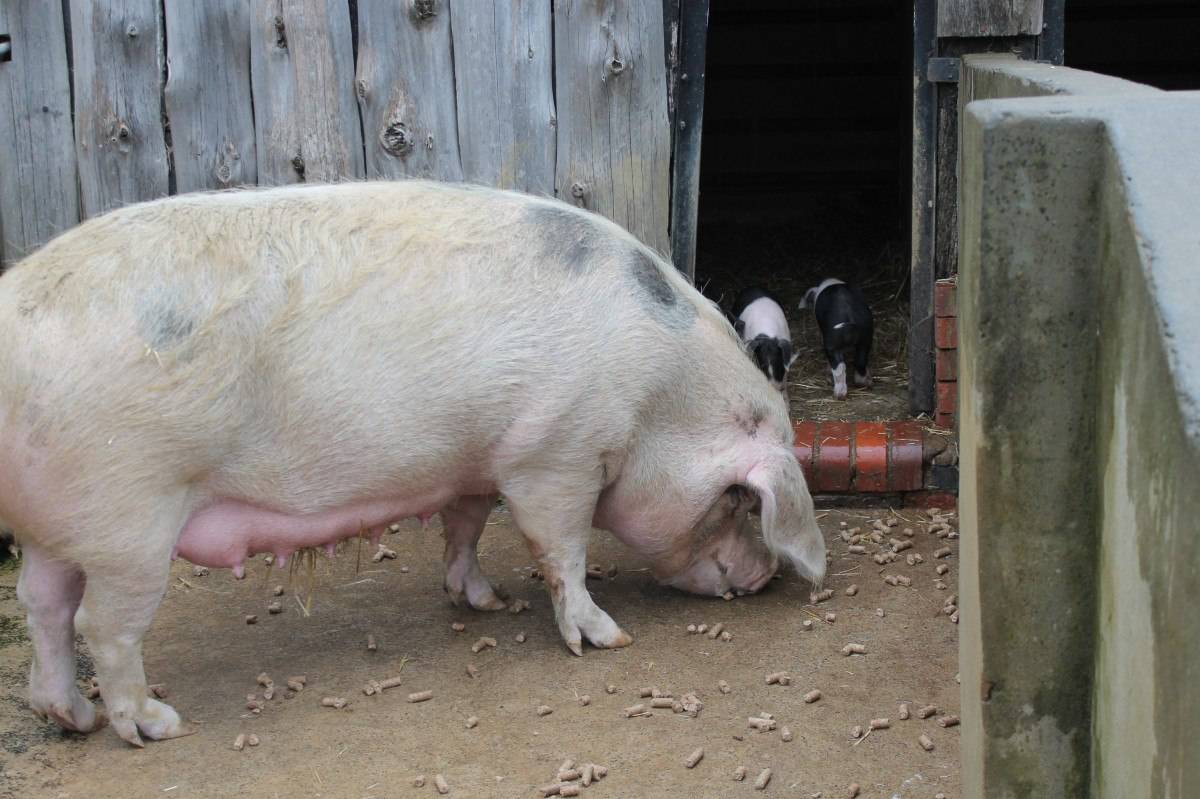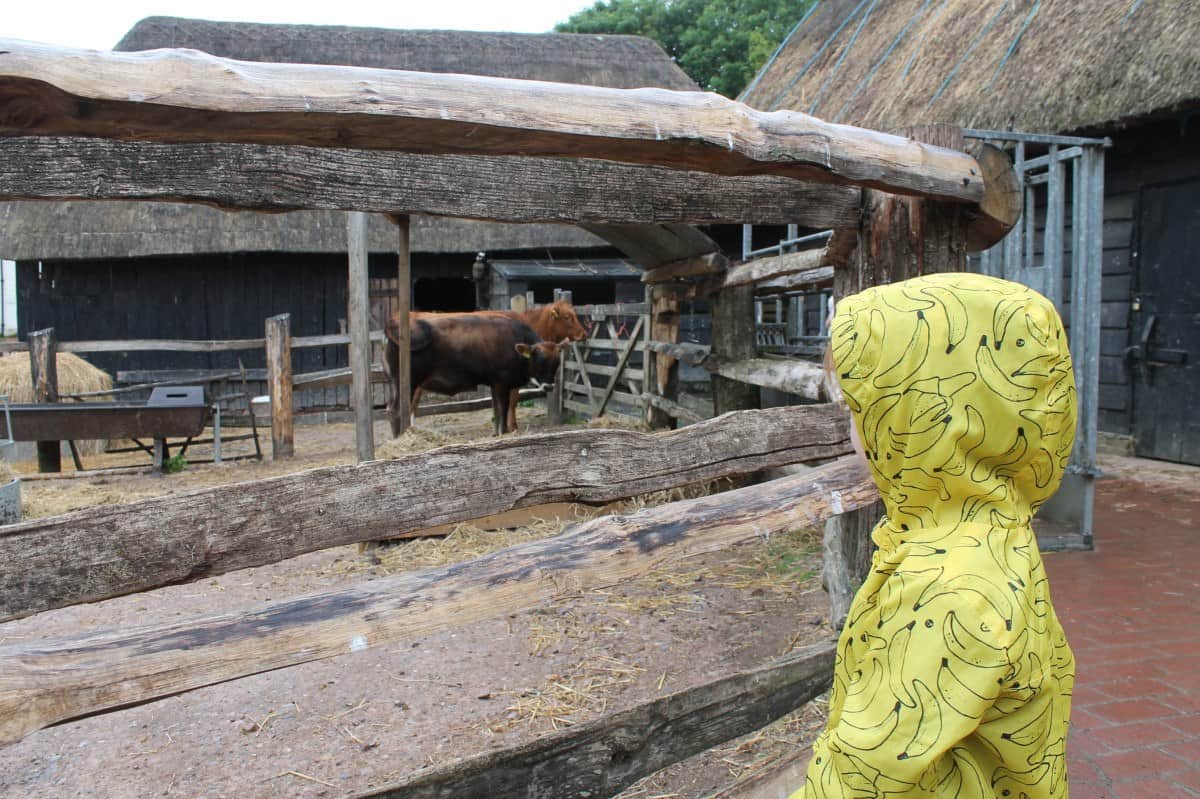 The farm also had exhibits displaying the history of the farm, aspects of the farm as they would have been in years gone by and artifacts from the farm's earlier years. There was also a great range of tractors on display as well as farming equipment.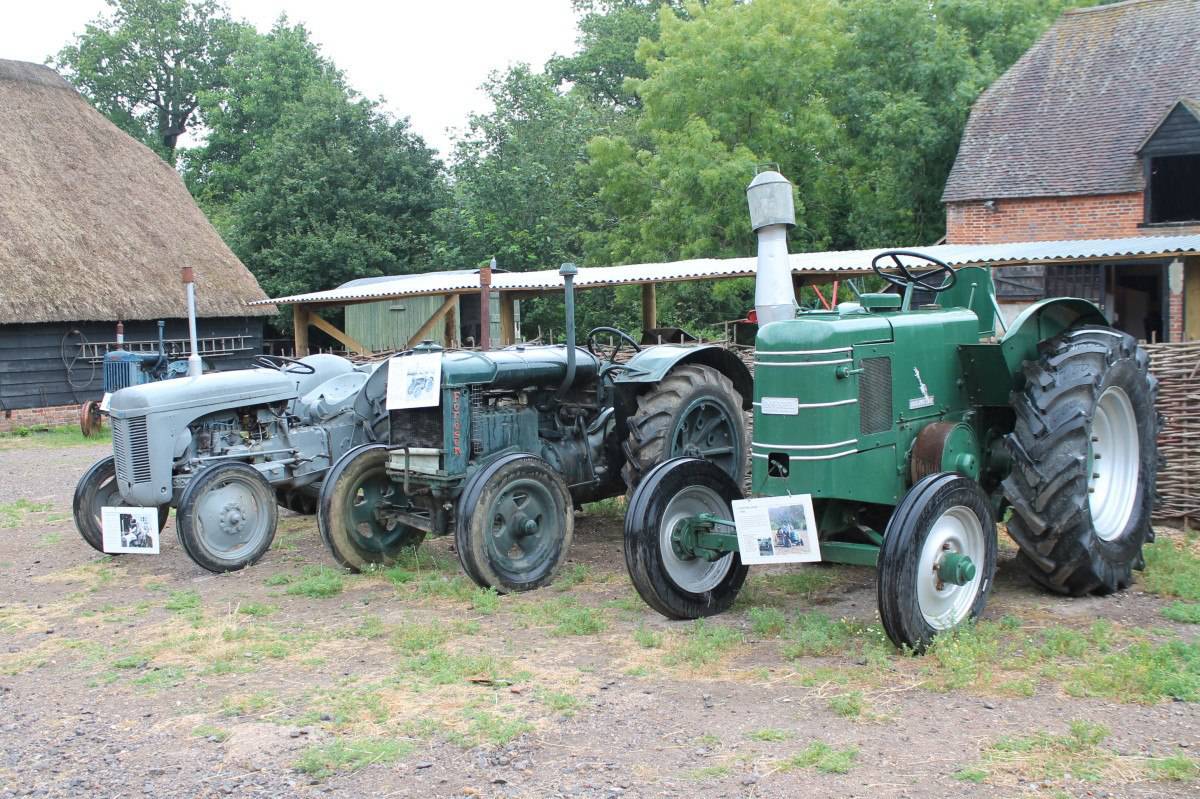 Is Manor Farm Country Park family friendly?
Manor Farm had so much for the children to see and a lot of space to run around in as well as an adventure playground. It also had so much that was interactive and kept the children entertained throughout. They even sold feed for the animals and the children would have happily fed the chickens all day.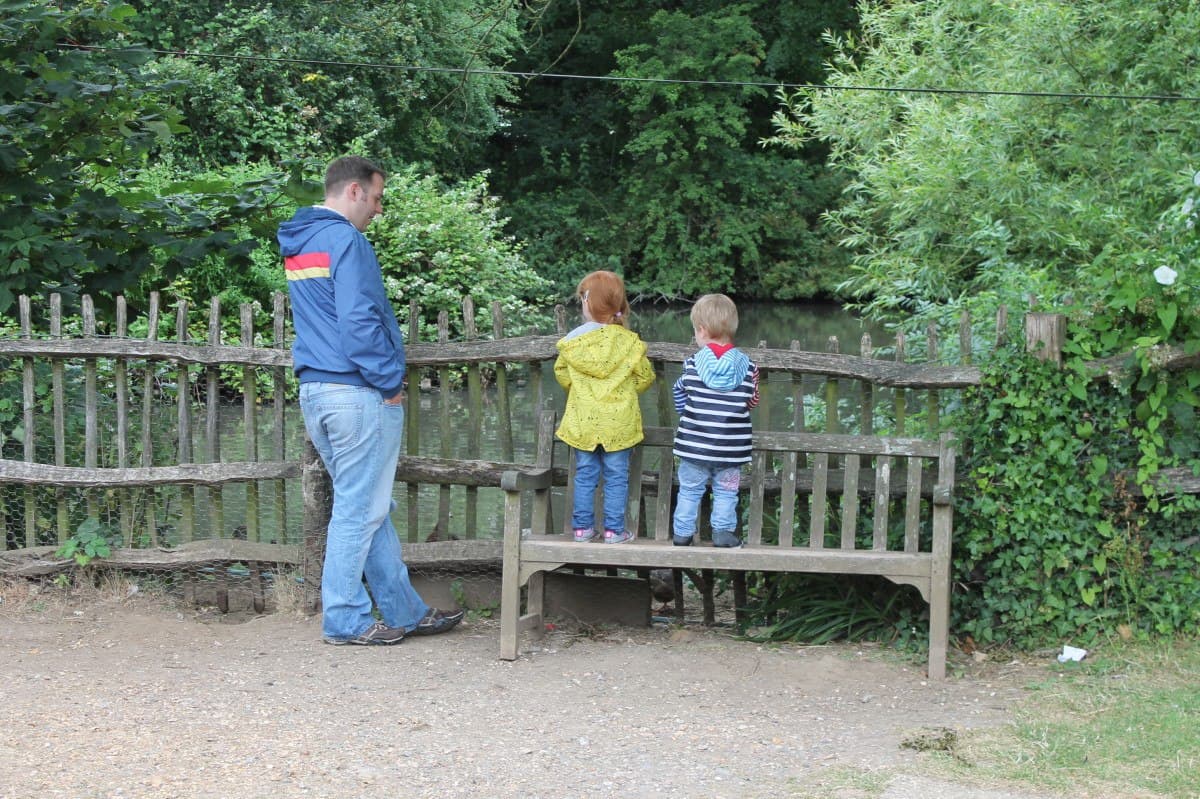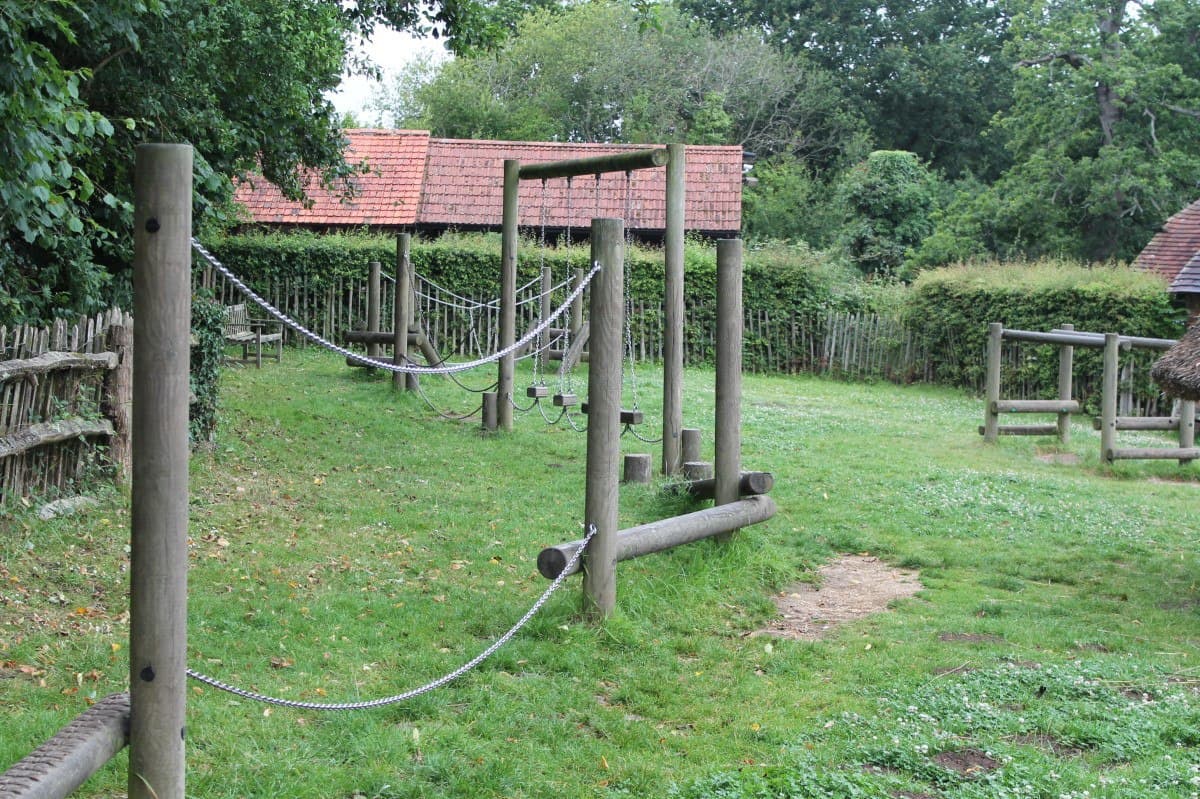 Unlike other tourist attractions, the cafe and shop were really reasonably priced and the addition of both indoor and outdoor seating was great with picnic benches everywhere – even some under cover. There was a well maintained toilet block too and a play area although it was too wet for the children to go on it.
The last thing we visited at the farm was the Farm House and Wartime Cottage, both of which were still set up how they would have been in times gone by and even the children loved seeing all the traditional homeware and there was a room dedicated to dressing up too – a really lovely addition to the Farm House. The whole house was full of history and wonderful character and charm.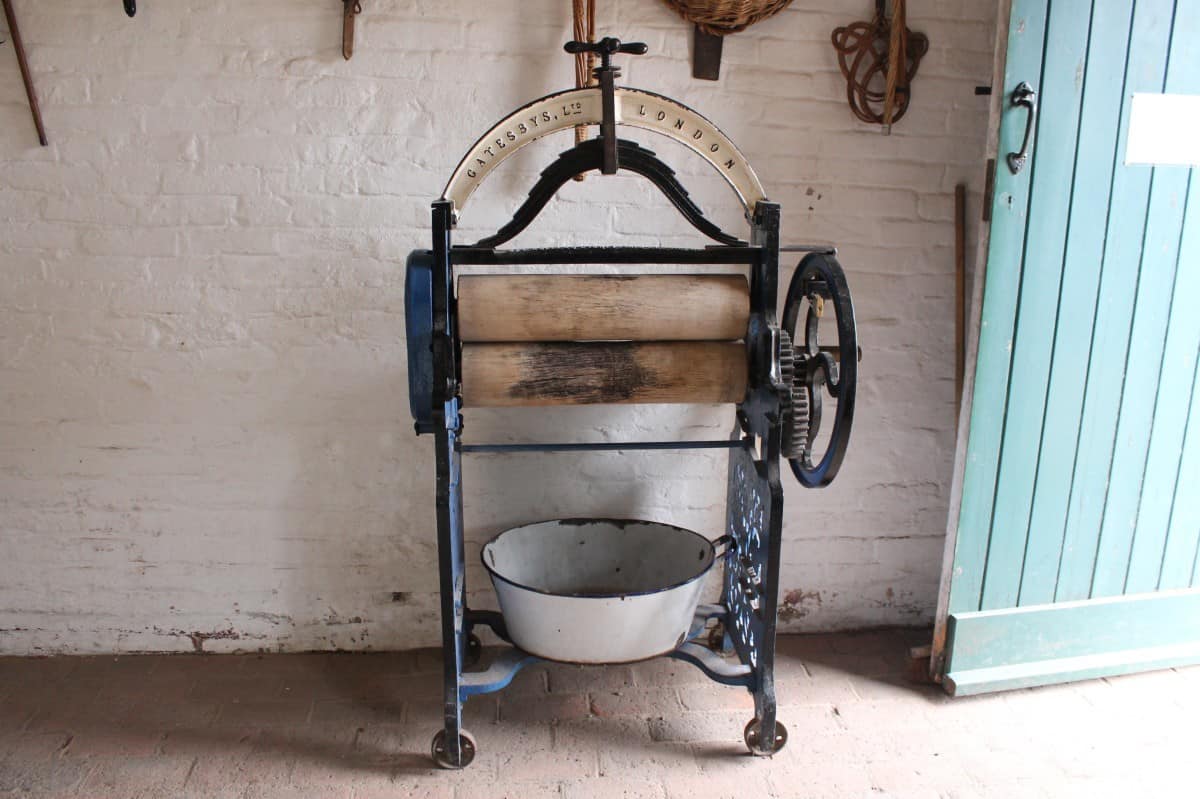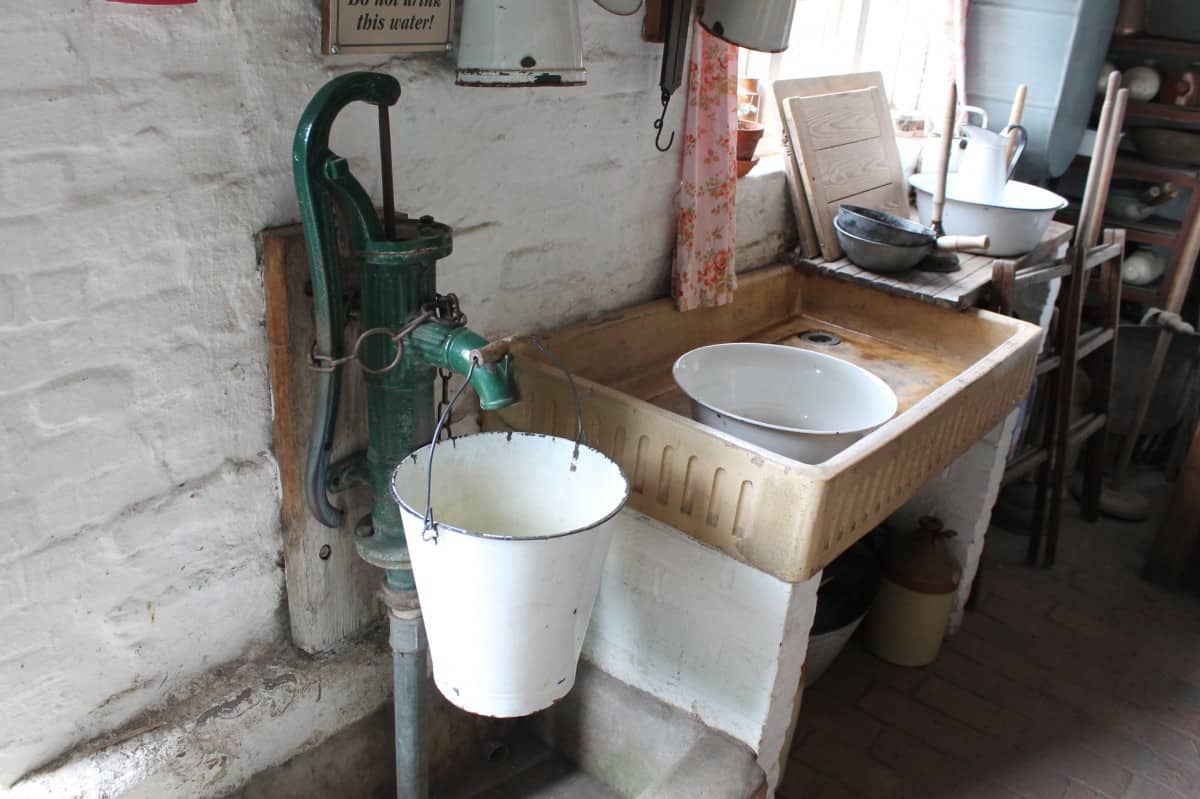 Part of the Wartime Cottage was made into a school room and there were lessons there every day in the style of those times. The children and I played in the school yard for a while and I loved introducing them to hopscotch, a wonderful pastime.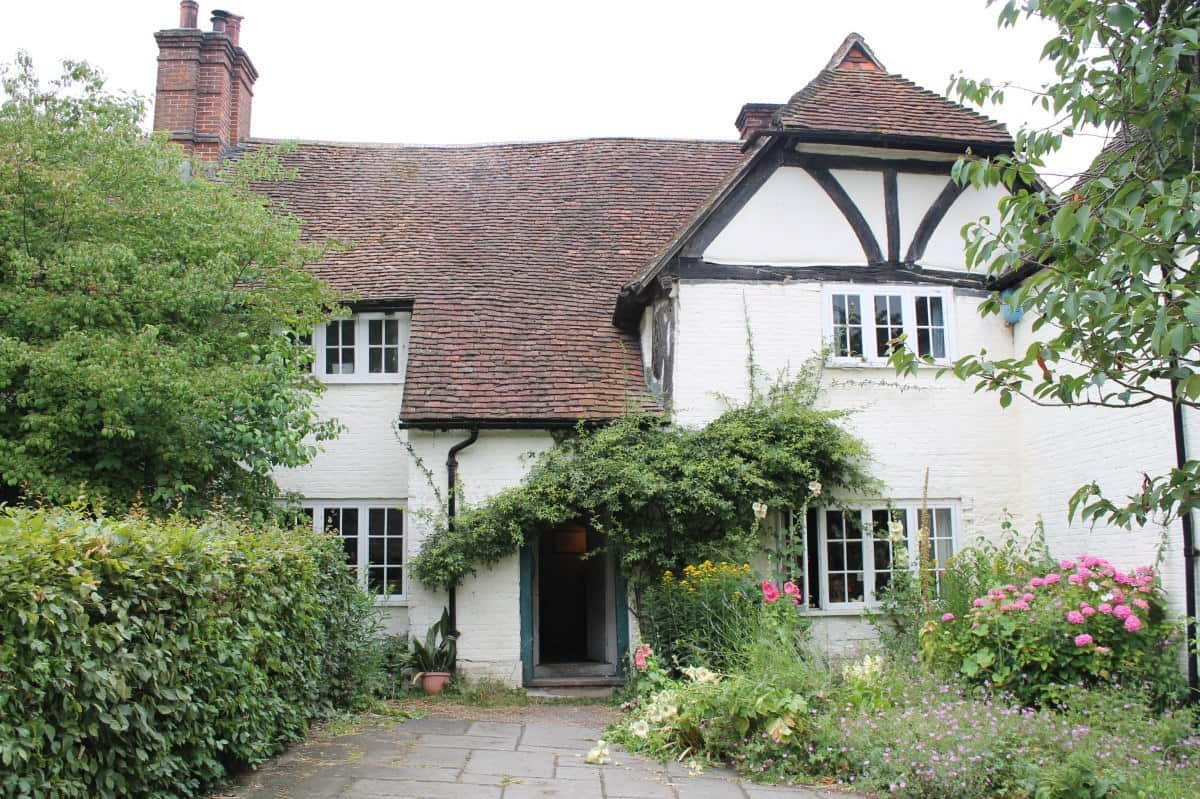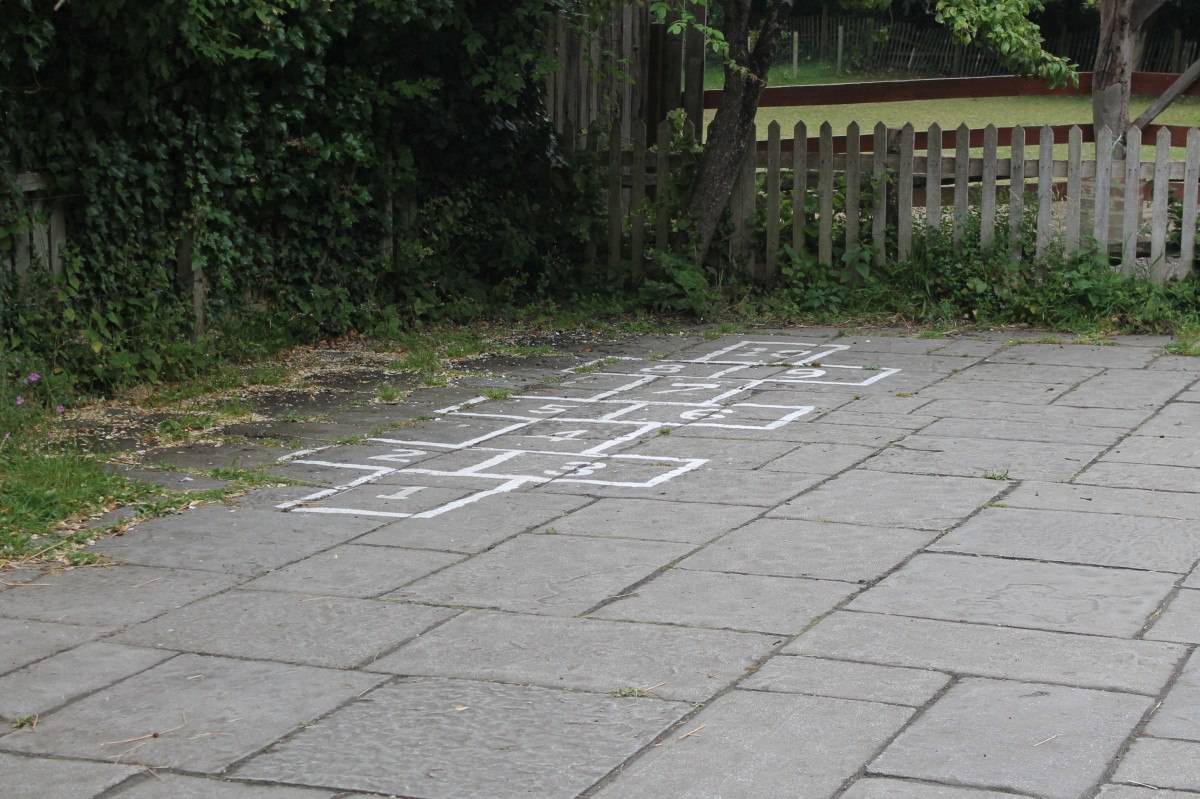 Manor Farm isn't the only attraction at Manor Farm and Country Park though, the country park has so much to see and a lot of lovely walks to go on but due to the weather we just visited the farm – we'll be going back to explore the country park soon!
Manor Farm borders the River Hamble Country Park which could be a great way of extending your day out.