*This is a paid post
Pizza Express is somewhere we often eat out as a family and sometimes we even buy their pizzas from the supermarket to enjoy at home. But now Pizza Express has expanded their range of pizzas that you can enjoy at home to include a Leggera range.
Leggera pizzas at Pizza Express restaurants are under 600 calories each, full of flavour and allow you to make a healthier choice but still enjoy a meal out with friends or family at any time of the year. Now that Pizza Express have made Leggera pizzas available at home too they gave us the chance to try them for ourselves.
The Leggera pizzas come in two varieties at the moment – chicken and vegetable and squash and kale. Both are under 400 calories and sold as a single serving – the perfect pizza to have all to yourself.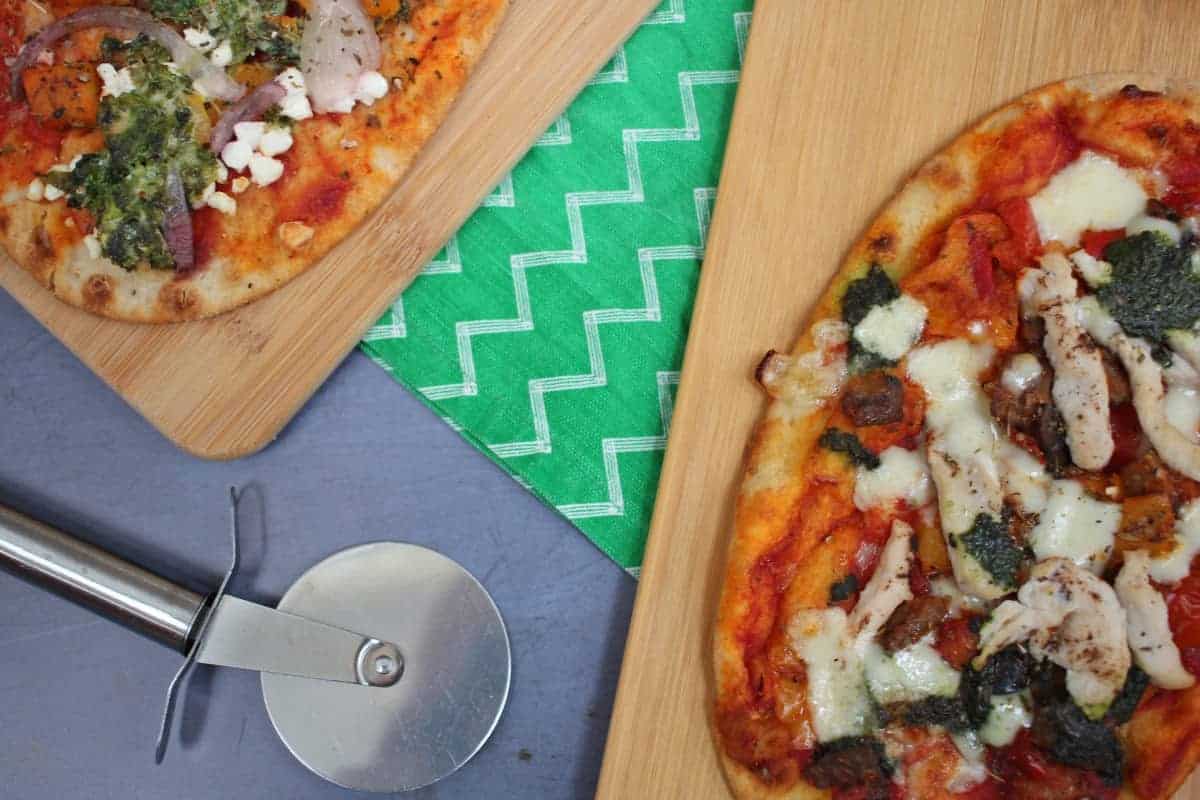 I loved that the pizzas took just 6-8 minutes to cook from chilled and can be frozen to. They were ready pretty much as soon as I put them in the oven which made them just so convenient. I'm used to healthier choices needing more prep, more thought and more planning but the Pizza Express Leggera pizzas were so easy and would be the perfect meal served with a simple salad.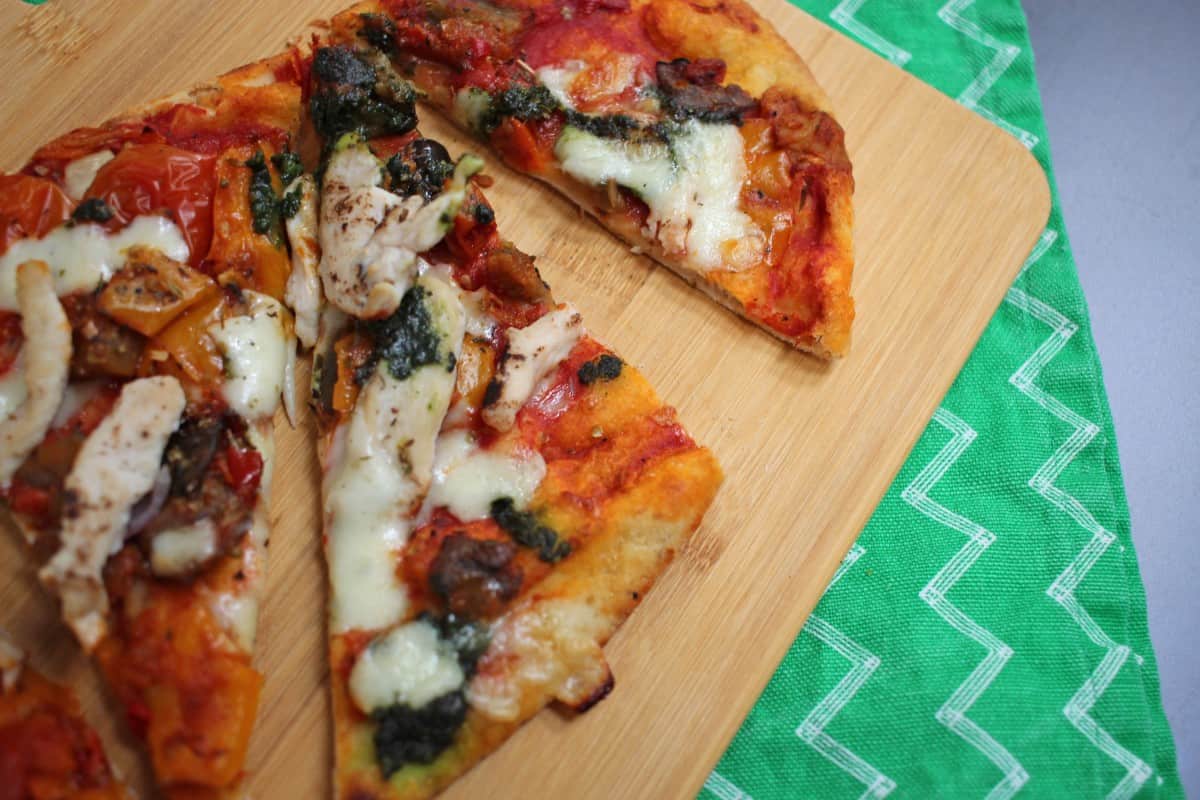 The chicken and vegetable leggera pizza has a mix of aubergine, peppers, semi dried tomatoes, chicken and basil pesto on the leggera base. The flavours worked so well together and the pizza tasted great – with a nice crisp base and so much texture and colour in the toppings.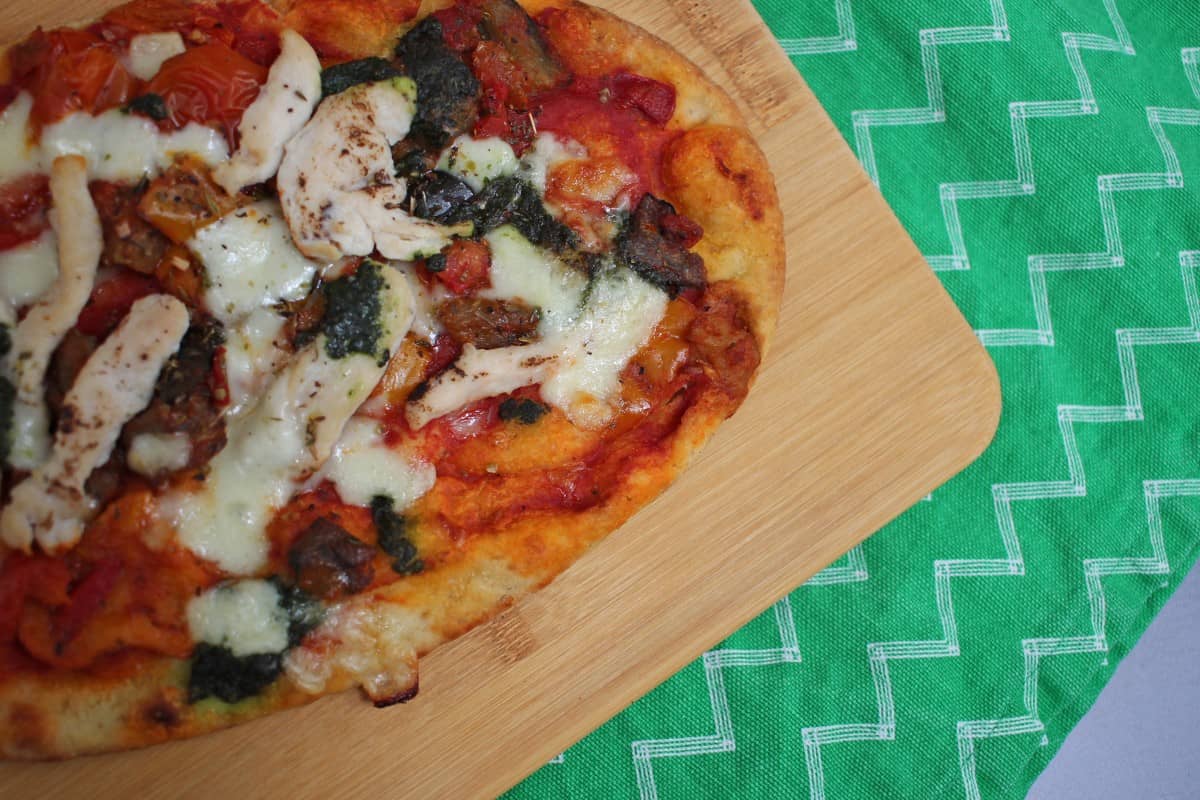 The other variety was topped with squash, kale and goat's cheese with red onion, rosemary and thyme. This was also full of flavour and a great vegetarian option.
We've really enjoyed the leggera range and they would definitely be something I would buy again in the future – as something quick to have when we're home alone or as a healthy alternative when the rest of the family are having traditional pizza.
Pizza Express Leggera Pizzas have a RRP of £3.79 each and are available from Waitrose and Ocado.