*This is a paid post
Dave and I have always loved music and it's something we've instilled in the children – a love of bands, songs, live music and having a constant soundtrack to your life.
Over the years we've built up a vast music collection and have so many CDs that have often felt quite redundant. But, to me, there is nothing better than putting a CD in a CD player, listening to your favourite album on repeat and being able to look at the track listing on the back of the case and see what secrets lie inside the insert in the cover.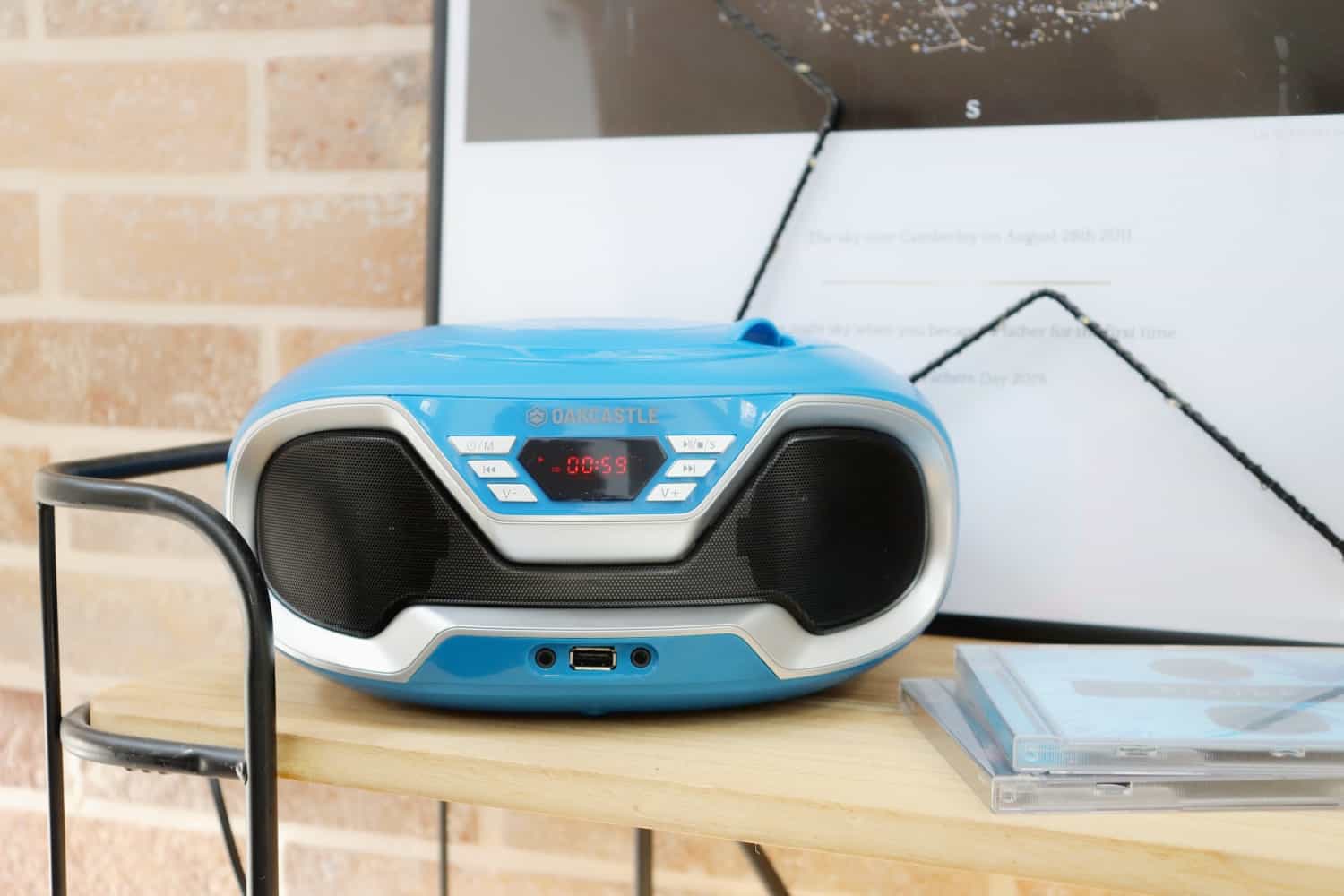 It's something that the children will never appreciate quite as much as we do. But, we've now been able to show the children this simple joy, this love of CD albums, thanks to the Oakcastle CD200. The retro style Bluetooth CD player is something I would have loved as a child but it's so much better than anything we would have had back in the 90s!
Little Man loved it immediately, available in a choice of colours, he was so excited when the bright blue boombox arrived at the door! It's a retro designed piece that would work well in any child's bedroom but would also be great for anyone who still loves to listen to their CD collection.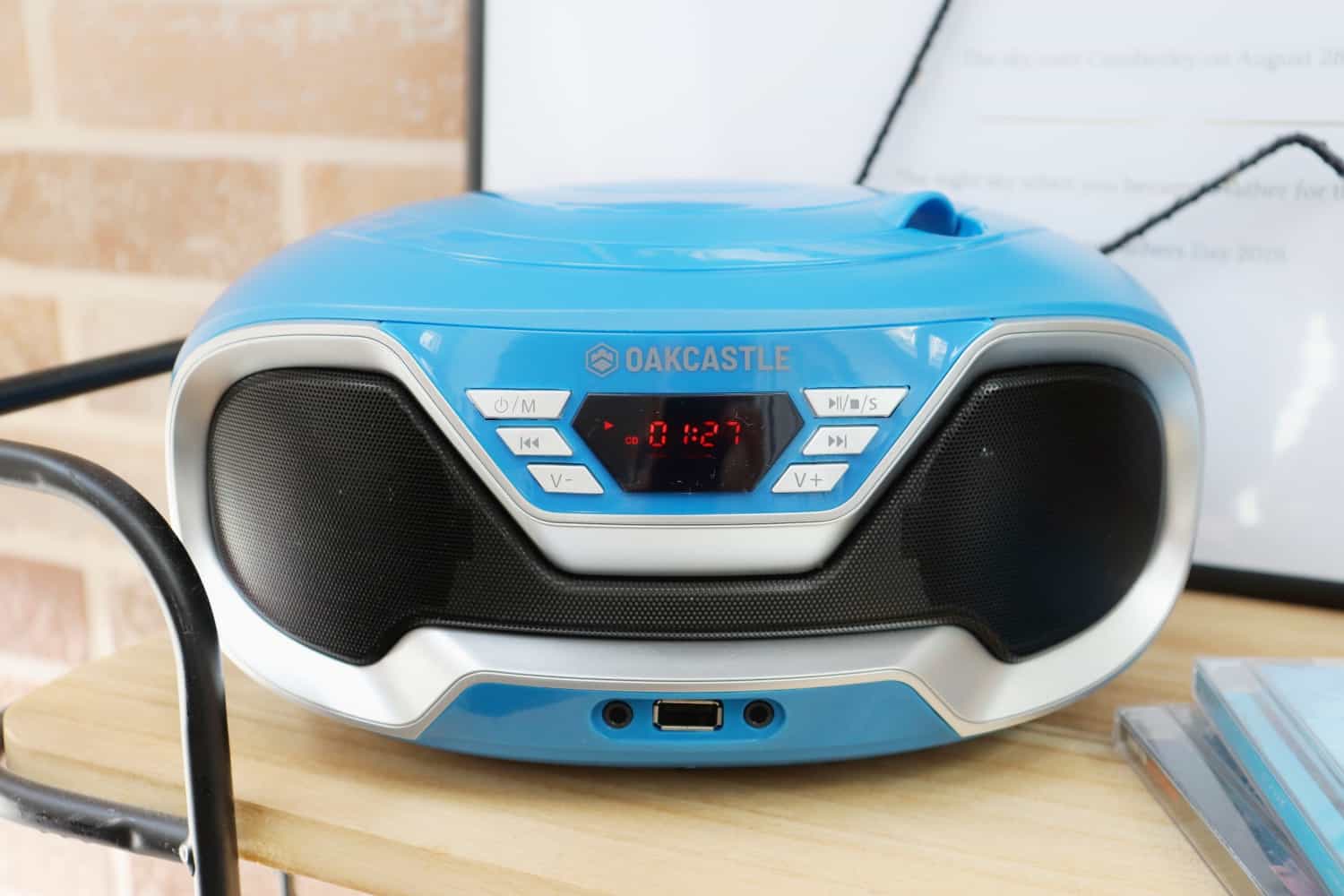 Unlike boomboxes of years gone by, the sound quality on the Oakcastle CD200 is amazing. It's loud, crisp, clear and projecting, really filling any space we use it in.
As well as being a CD player, the CD200 also has an FM radio for us to listen to all our favourite stations and bluetooth, so we can connect it wirelessly to our music streaming service at home to play a whole catalogue of music without the CDs. There's also USB and AUX ports to connect other music devices to the stereo – it's a music system that really ticks every box.
The stereo has a handle so it can be carried around the house or even taken out and about if the need arises. I know the children will love having it in the garden over the summer!
It can be powered by either battery or a standard plug and being able to power the CD player with batteries really opens up a world of possibilities – being able to listen to music wherever and however you like.
Thanks to the Oakcastle bookbox, we now have even more music in our lives. The CD player lives happily in Little Man's room and we are forever hearing favourite tracks from our CD collection playing.
I love that we have been able to introduce CDs to a new generation, and also give us all as a family the ability to play them at home again. This music system would be such a great gift for anyone that loves CDs, wants to play music remotely or just loves music.
You can find out more about the Oakcastle CD200 over on their website.