Although we've had National Trust passes for a couple of years now we have never visited our closest National Trust property – West Green House Gardens. But at the weekend we had a morning free so I took the children there for a couple of hours – and I wish we'd visited sooner.
West Green House isn't open to the public but the gardens are absolutely beautiful and well worth the visit. West Green House Gardens are privately managed – although still part of the National Trust – and so their opening dates and hours aren't in line with other National Trust properties – check their website before you visit.
We arrived at 11am when the gardens opened and the entrance is through the gift shop which sells such unique and stunning gifts as well as an outdoor area with plants for sale and nice additions for your garden. We walked straight through this area and into the gardens and it was like being in another world.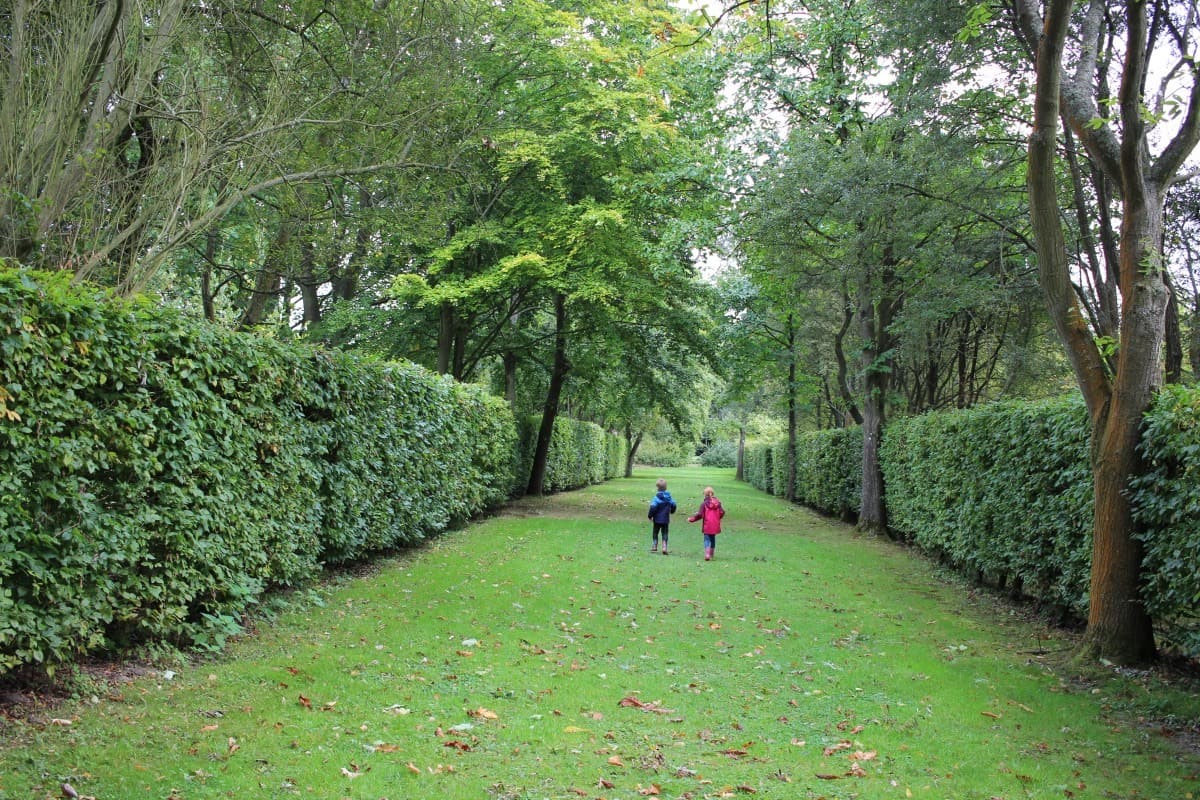 The children loved the pathways to run along and every few metres there was something new to look at – places to sit, places to hide and things to climb on. It was beautiful for me to look at and so much fun for the children.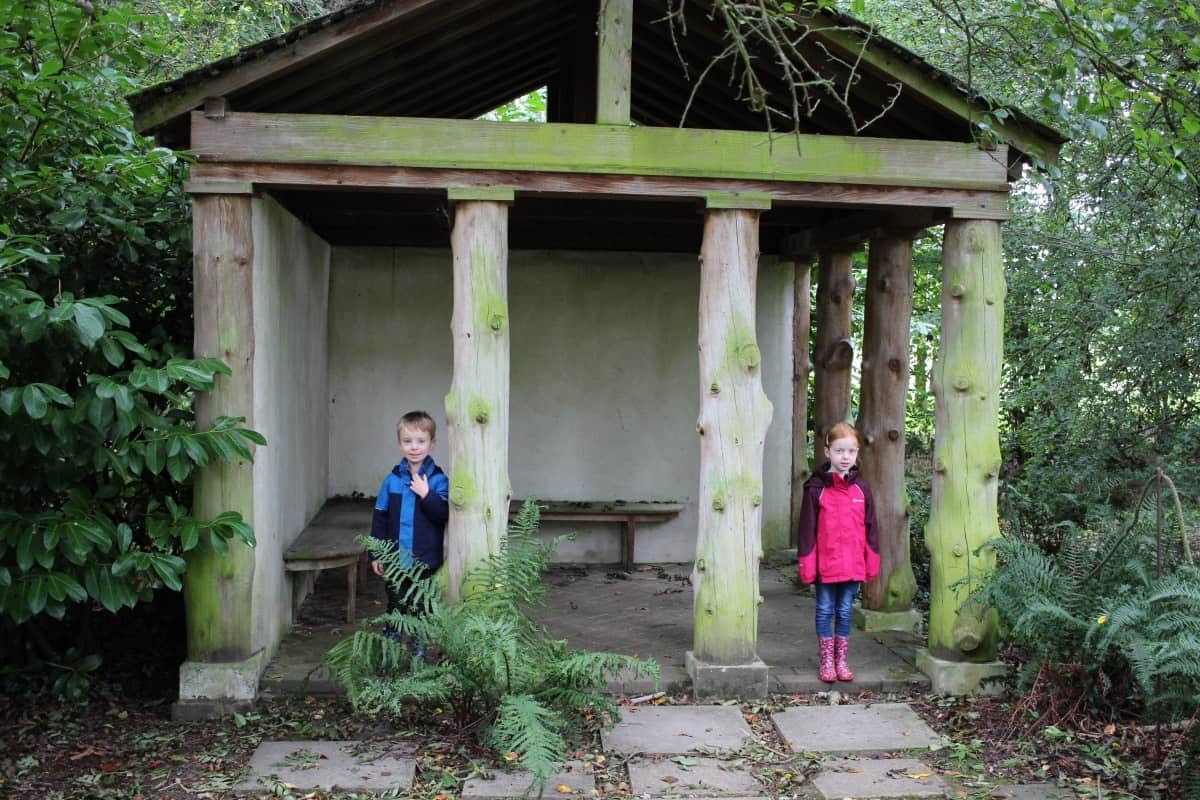 The gardens are set around a lake with a bridge in the middle and there are so many places to stand and enjoy the view – with each place giving a completely different view and showing you new sights.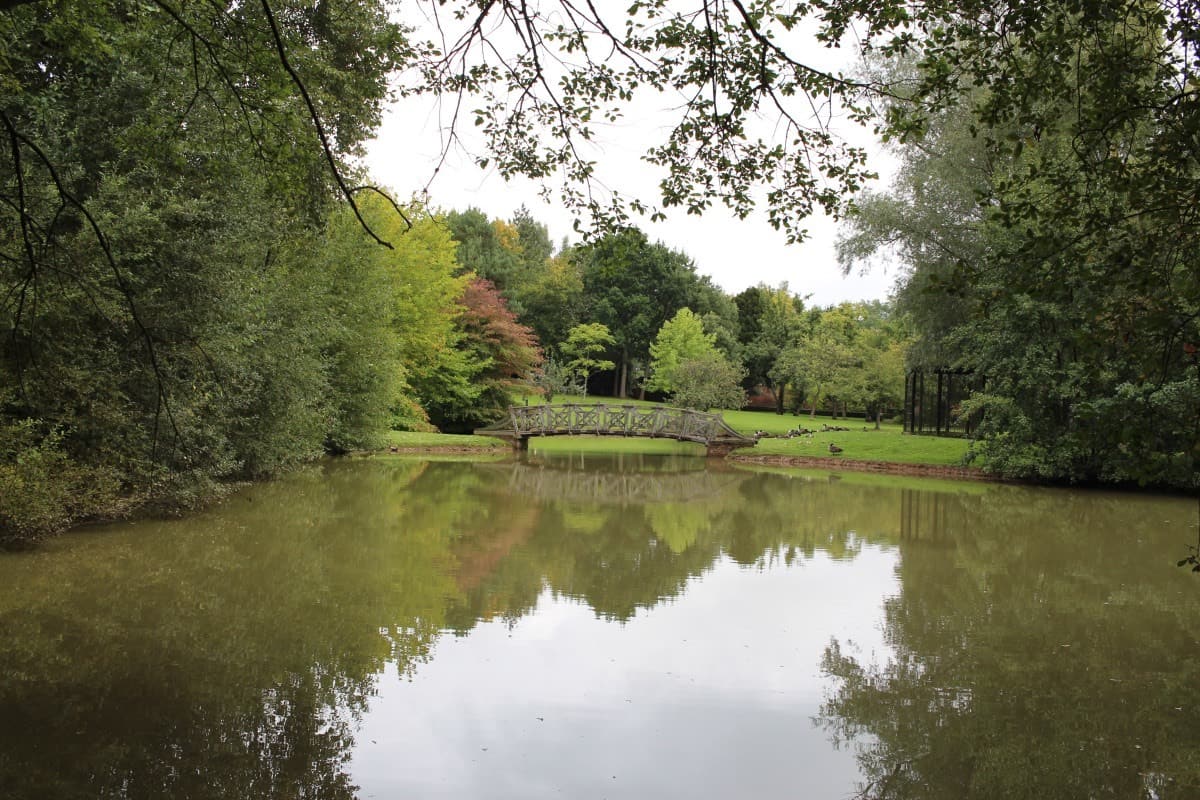 West Green House Gardens also have more formal gardens as well as a kitchen garden full of beetroot, rhubarb, squash and apple trees. The children loved that such beautiful gardens could be mainly full of fruit and vegetables with flowers in between. It was so colourful and wonderful to explore.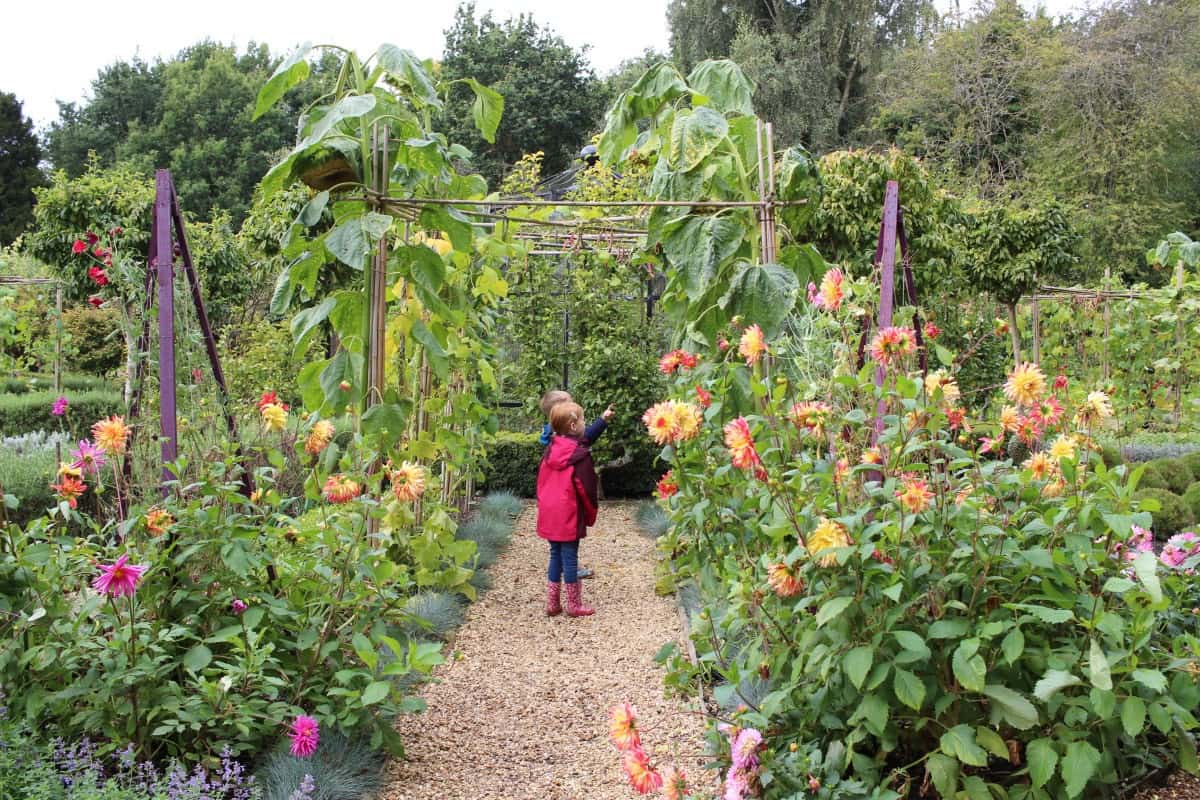 We stopped for tea and cake in the cafe and were blown away with how quaint and just lovely the cafe was. It was a proper tea room with an amazing selection of cakes, a water dispenser to help yourself to and so many places to sit both inside and outside. The children loved it – and the cake was delicious!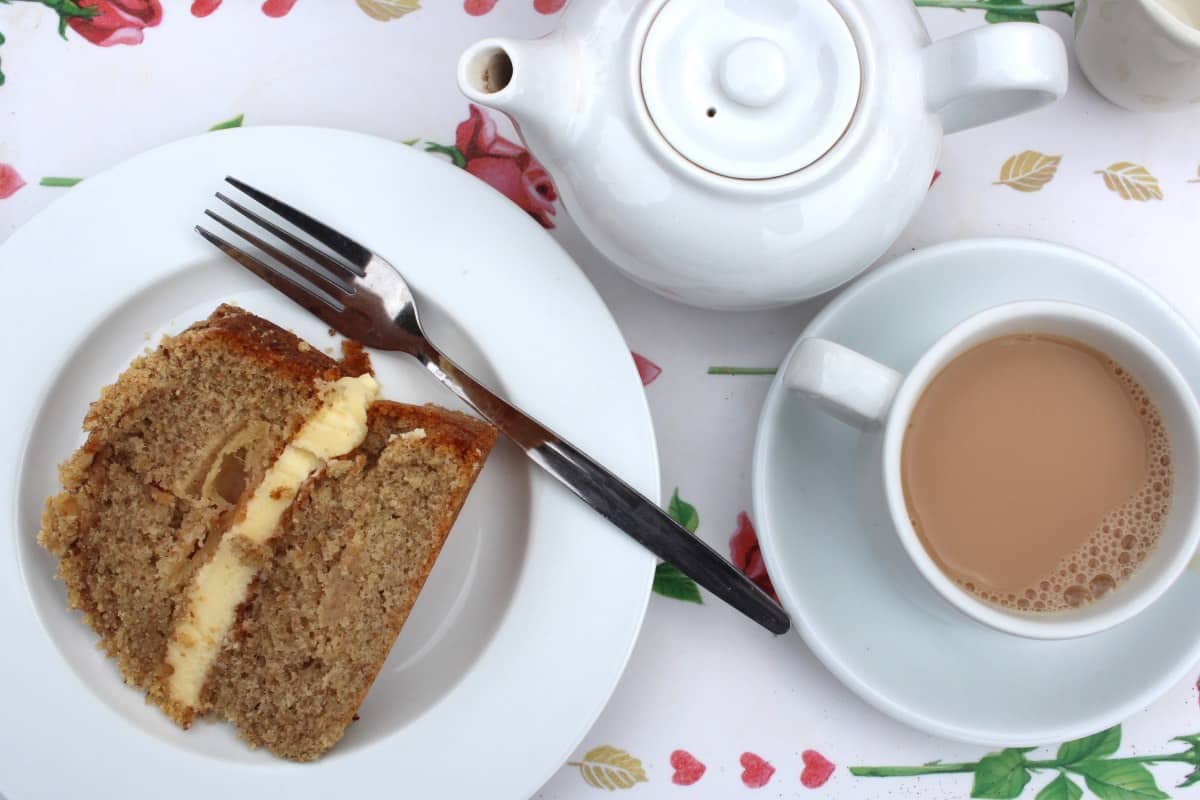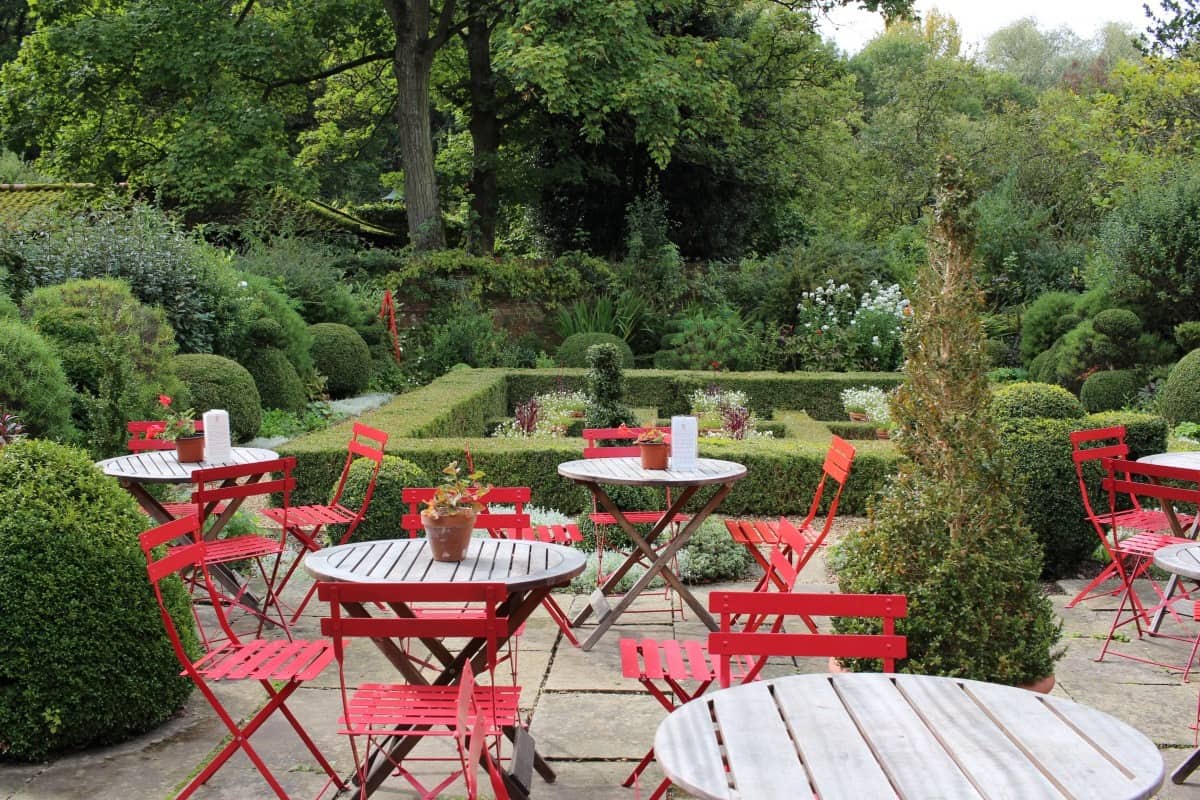 After our pit stop we went to find the chickens that the lovely staff had told us about. The children loved that there was so much to look at – including a resident dog pottering around – and the staff were all so nice and friendly.
We had such a nice morning at West Green House Gardens and I'd go so far as to say it's a real hidden gem. It's quiet even on a weekend and perfect for spending an hour or two but you could happily stretch it out into a longer visit if you wanted.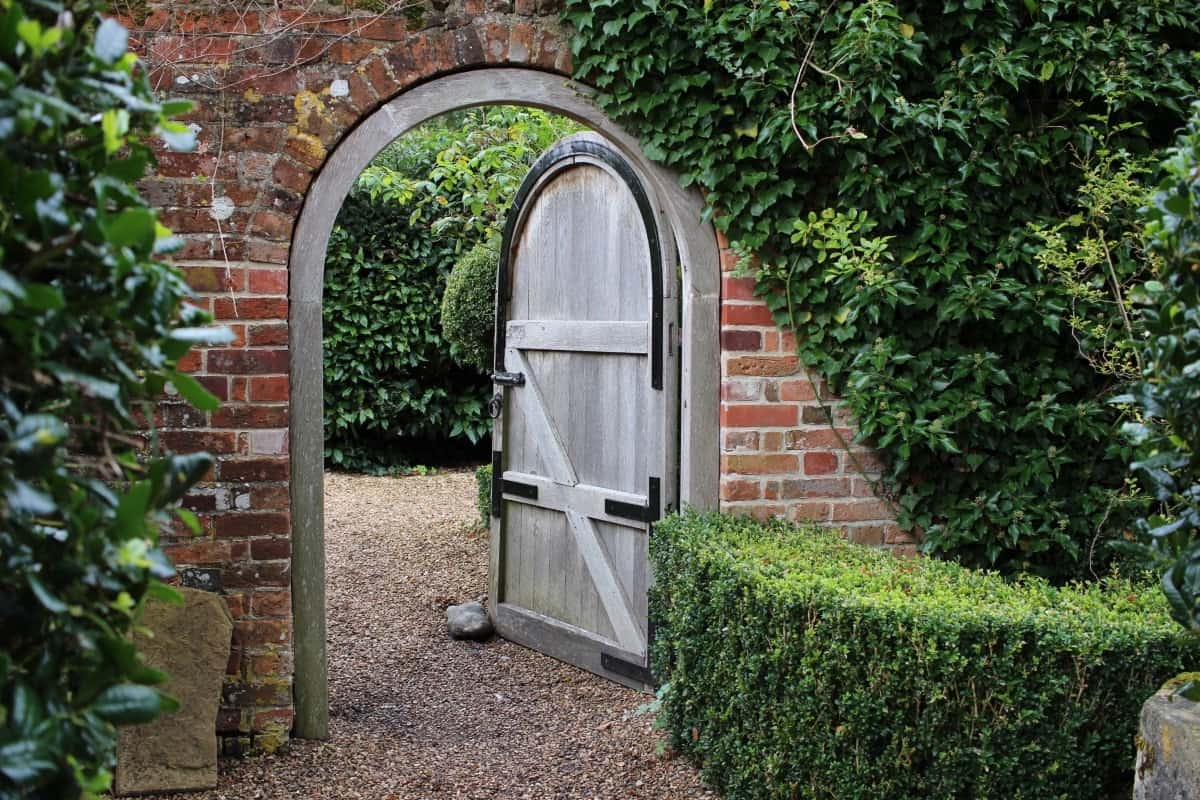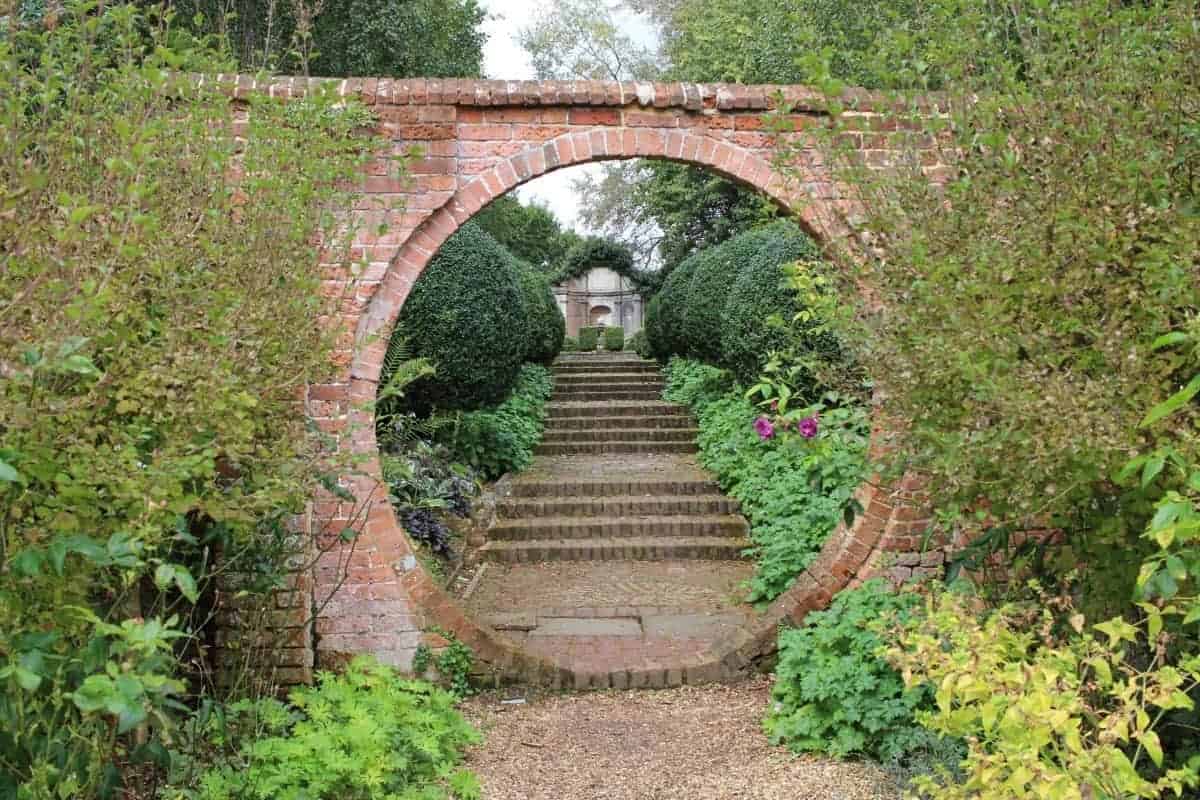 Just before we got back in the car we spotted the greenhouses to have a look in – they're actually used as an event space as well as greenhouses and would be a truly magical place to have a gathering or function.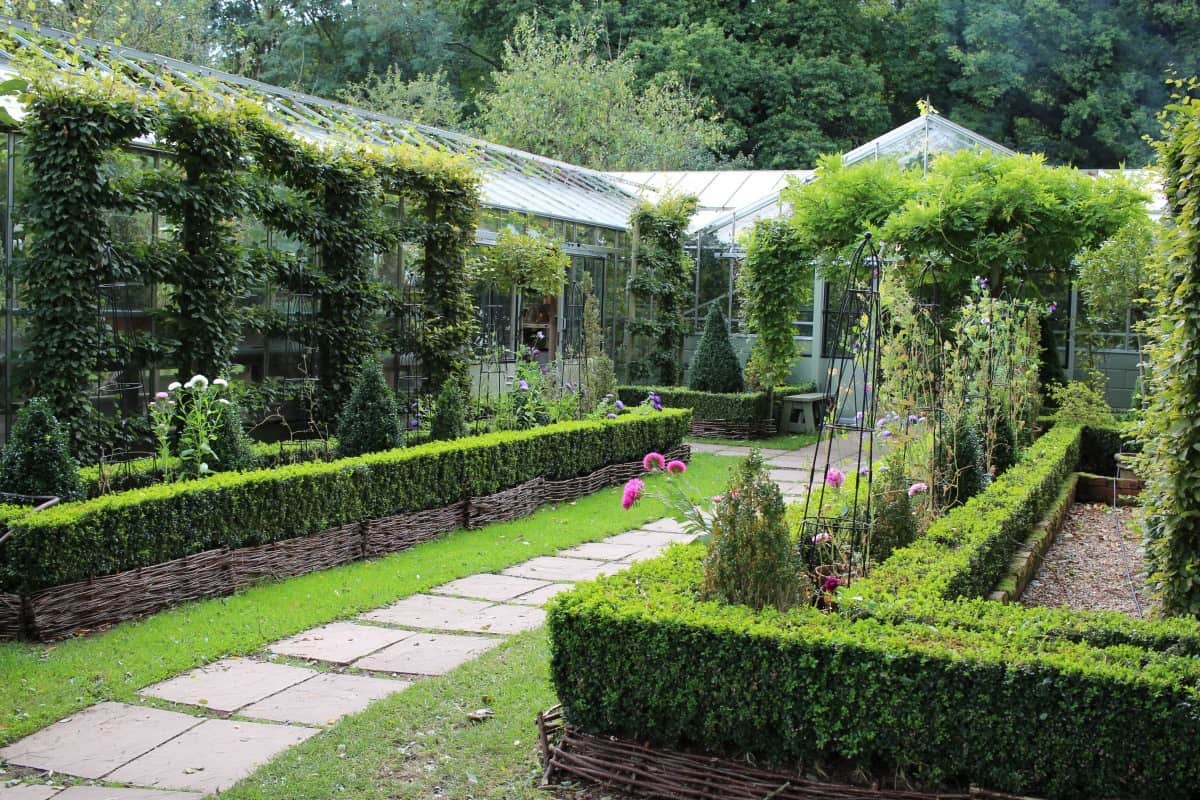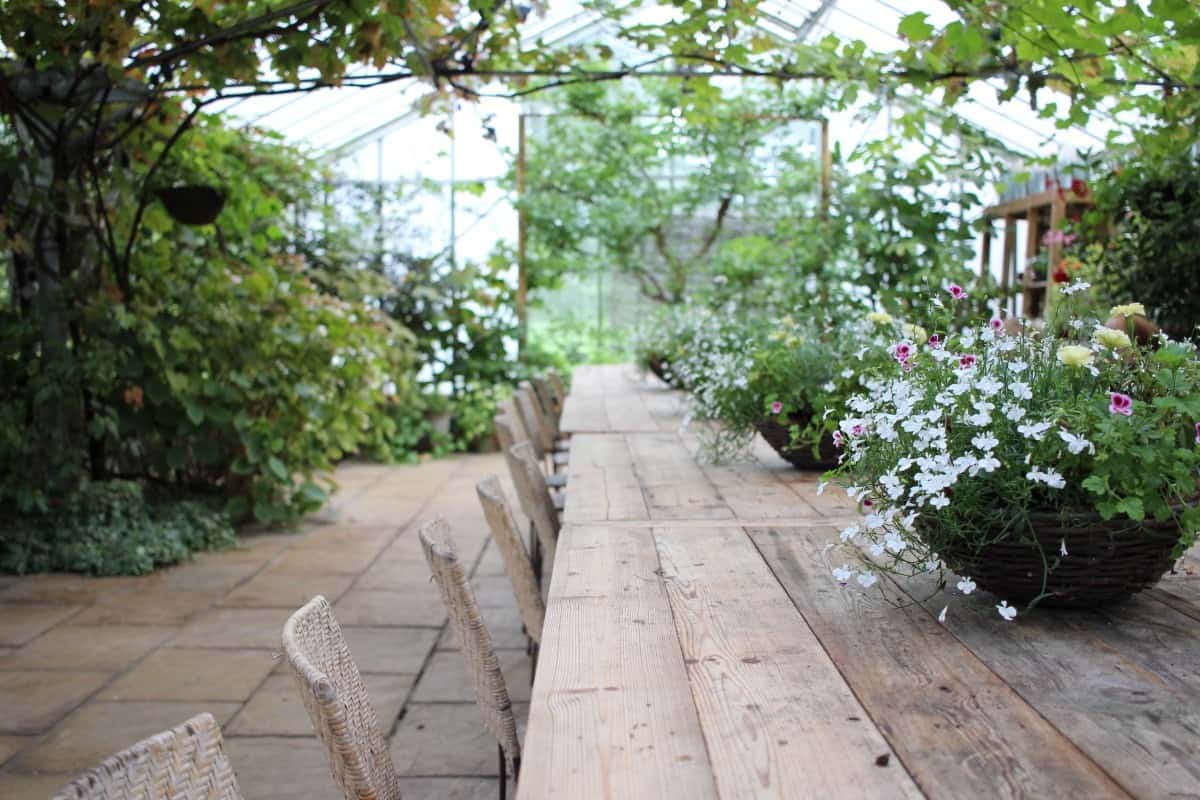 I don't know why it's taken us so long to visit West Green House Gardens but we will definitely be back. National Trust Membership has been our best investment as a family – meaning there is always somewhere to go wherever we are in the country. If you're thinking of visiting the National Trust or taking out membership, visit MyVoucherCodes National Trust page for up to date deals and special offers before you go.