We are always looking for new National Trust places to explore and our first morning in Cornwall was spent on Godrevy Beach at Godrevy head near Hayle Cornwall. It's on one end of St Ives bay on the north coast of south west Cornwall and we met friends there for a wander and some fresh air.
Godrevy beach is a mixture of large expanses of sand, rocky patches and scrub type land that the children loved to hide in. They had never seen a landscape quite like it before and it made for a fantastic Cornish adventure. It was the first dog friendly Cornwall sandy beach we came across and the car park was a great size.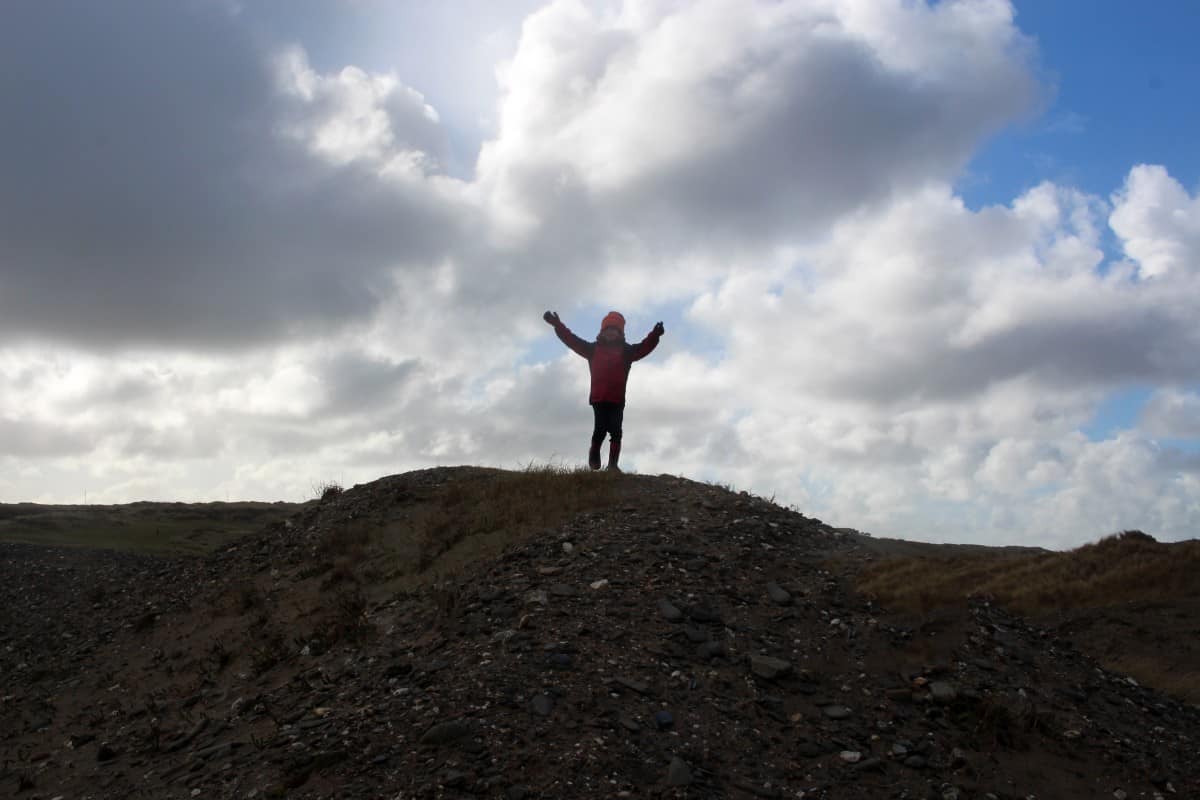 It was so windy, a little rainy and it even hail stoned at one point but the children didn't care – they had their hats, scarves and gloves on and were happy to run around, collect mussel shells and look in rock pools. Considering we parked for free with our National Trust membership it was the most fun the children have had for free in ages – and I just wish we lived nearer.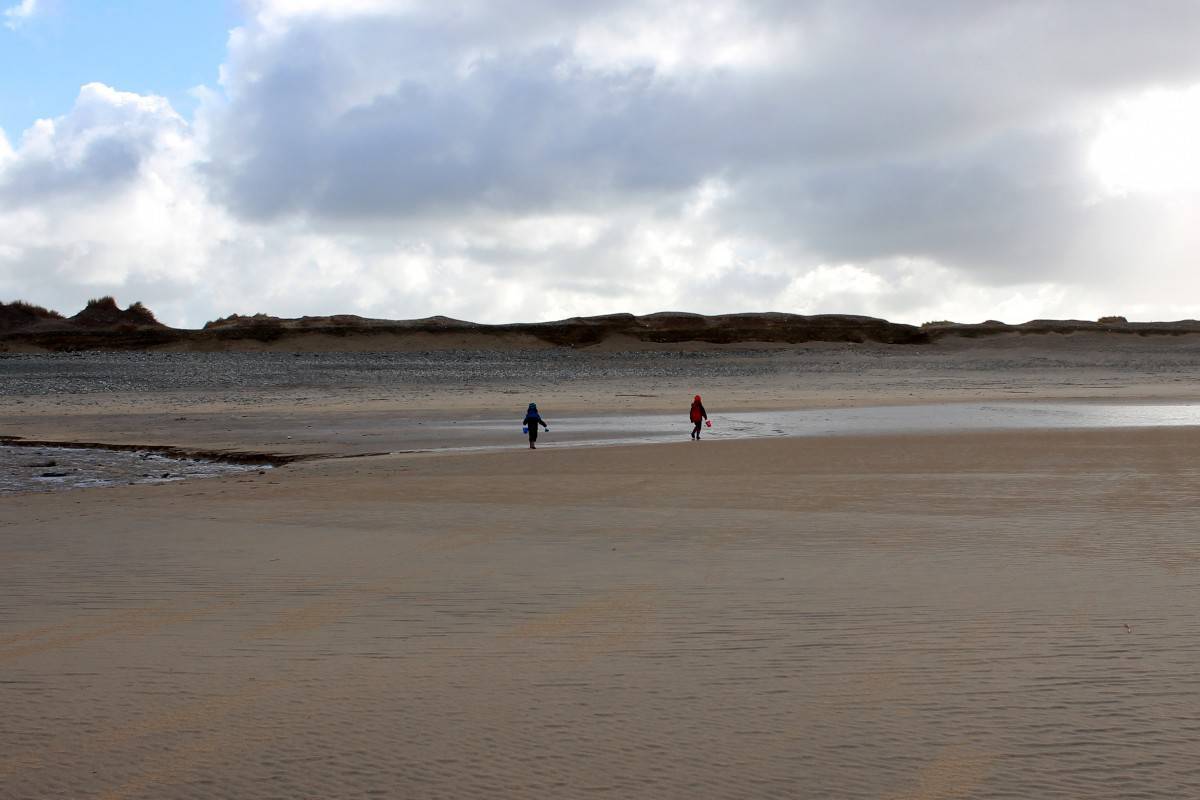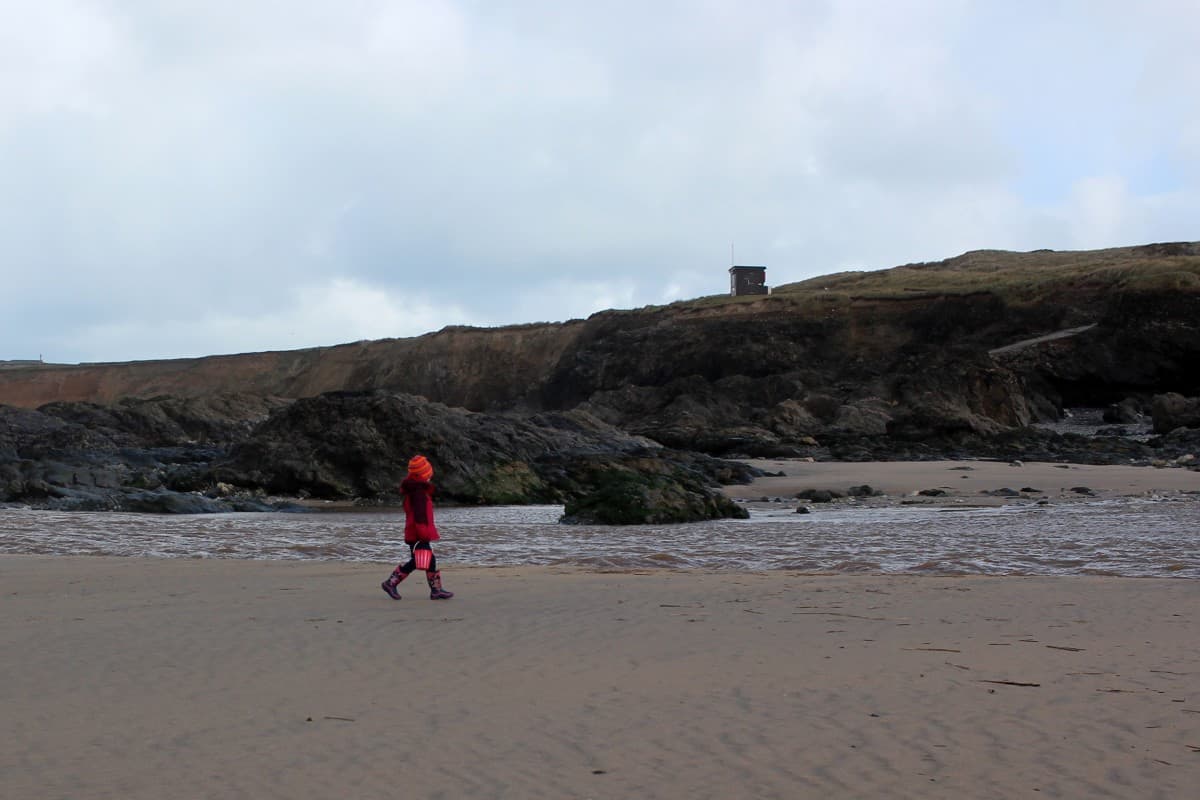 One big part of Godrevy Beach is Godrevy lighthouse at Godrevy point – which we couldn't get close to because of the tide but that we loved looking at from the distance. I can imagine that when the tide is out fully the beach is so wonderfully flat, such a vast expanse of sand to run around on – and so many people were walking dogs too. It's such a great beach for the whole family.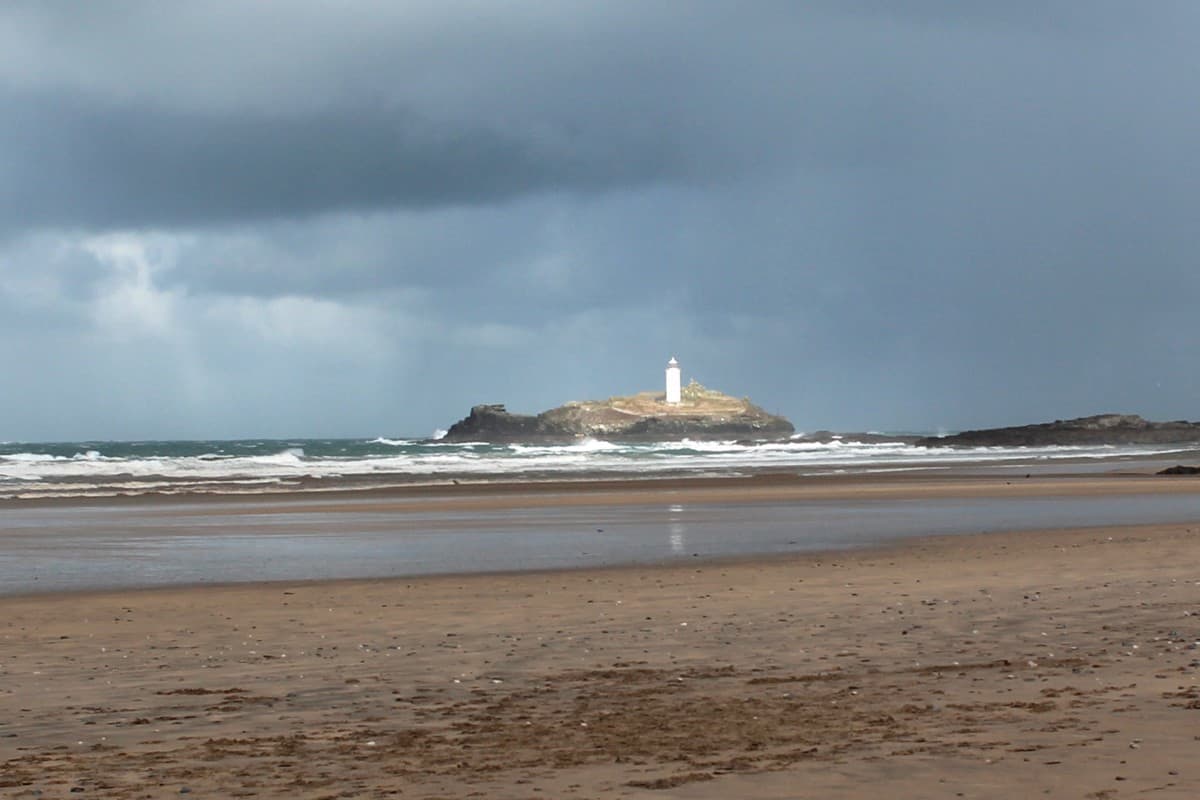 Another bonus of Godrevy Beach is the cafe. It was so warm, with beautiful coastal views and probably some of the best cakes in Cornwall. They made amazing hot chocolates for the children and it was the best place to warm up before heading off on our next adventure.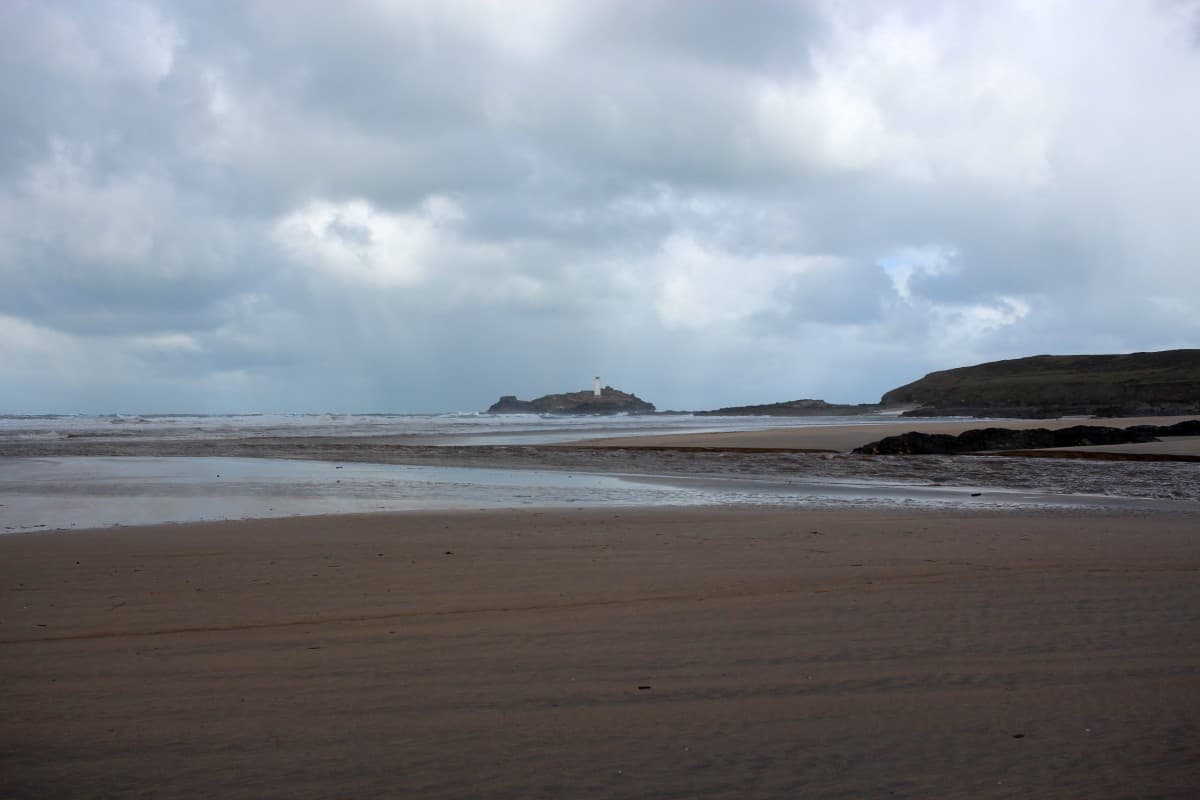 Godrevy Beach is probably the first National Trust place we have been to that isn't centred around a formal house or garden but the children loved it just as much as other National Trust adventures we have been on. It was such a lovely morning – even in winter.