One of our favourite days out when we went to Yorkshire during the Easter holidays was Piglets Adventure Farm near York. It's somewhere that we found on a random Google search, had never heard of before and thought we'd give it a try. We all had a really nice day out.
What is Piglets Adventure Farm Park?
Piglets Adventure Farm is a fun filled family day out. So much more than a traditional farm, it has something for all ages and with everything included in the one ticket price.
When we visited Piglets Adventure Farm they had their Easter Egg-Stravaganza on and so we started our day with an Easter Egg Hunt, searching for chicks around the farm and picking up an egg from each one, answering questions on our Easter trail sheet as we went.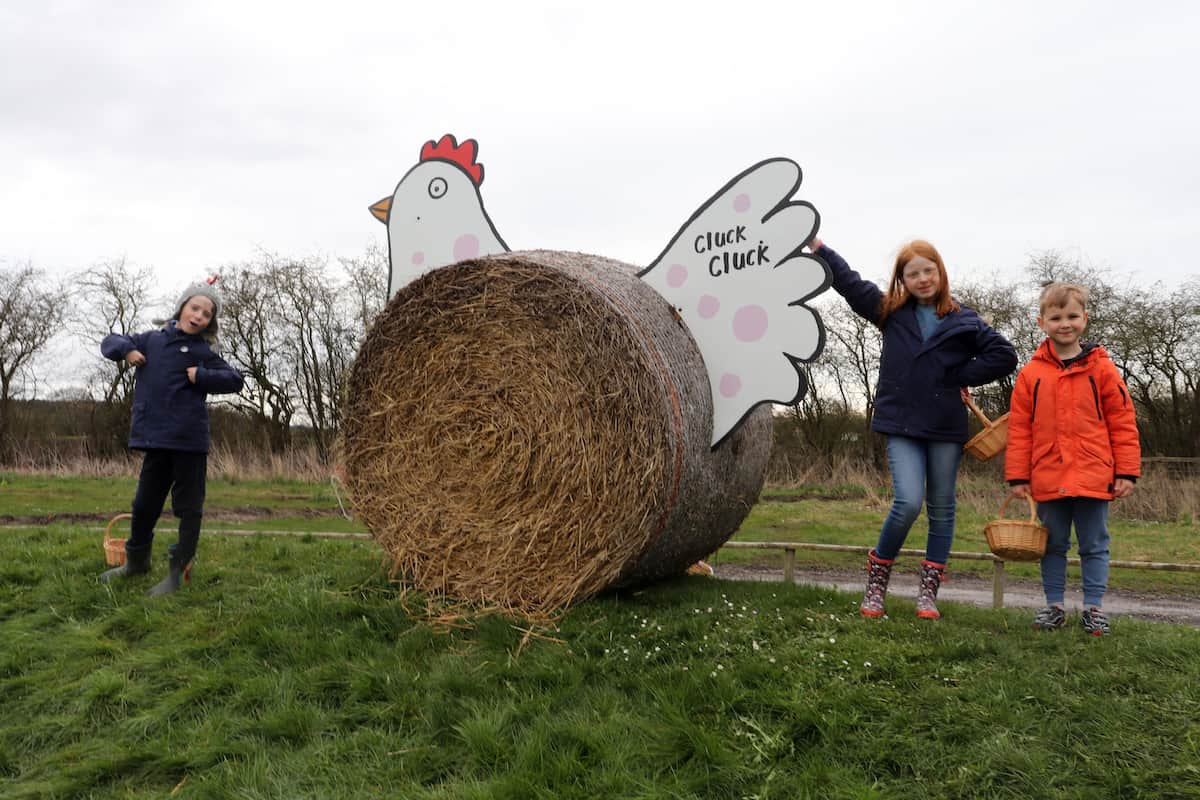 At the end of the Easter trail, when all the eggs were collected, the children handed their baskets of eggs back in to the Piglets staff and got given a chocolate treat as a prize. This was so lovely and amazing that it didn't cost any extra too.
After the Easter trail we had a sit down in the big top tent to see the Magic Hatter Show which the kids loved and the adults enjoyed for all the wrong reasons. It was pretty simple children's entertainment, with loads of audience participation and two different shows each day.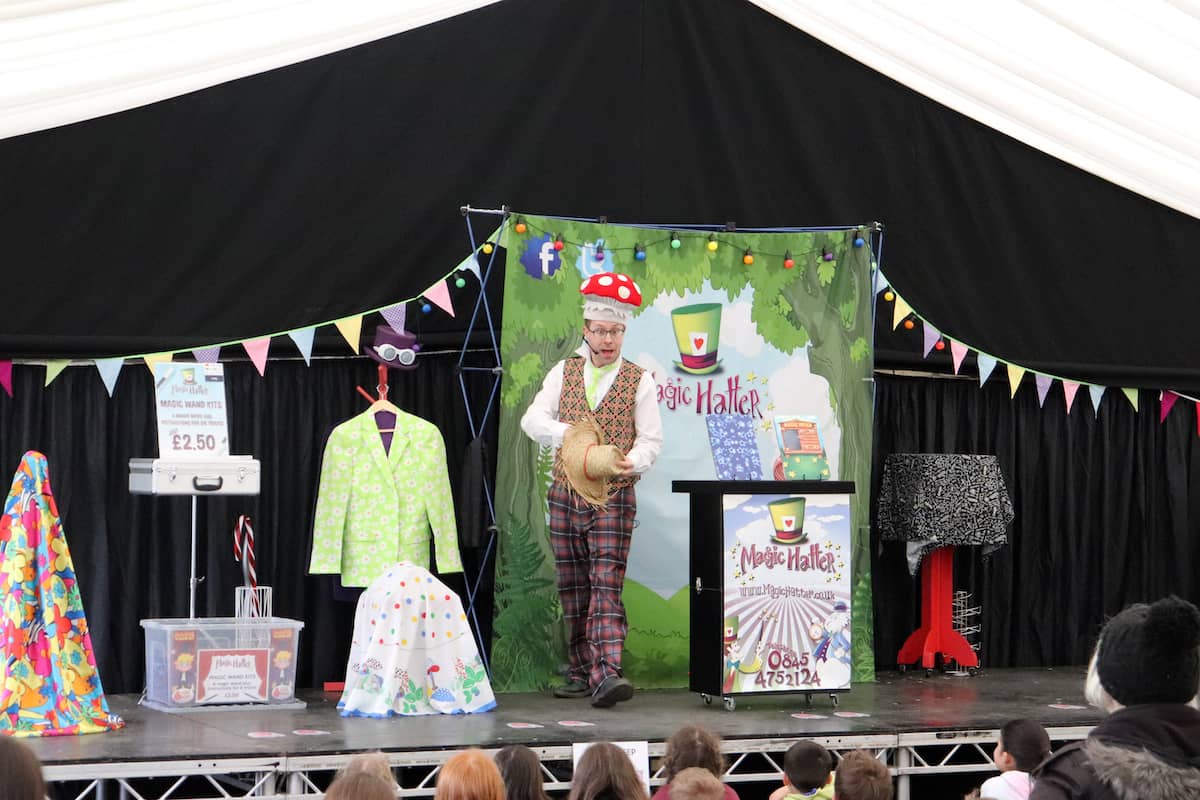 After the show it was time for us to feed some lambs. When we arrived at Piglets Farm Park we were given a lamb feeding time slot and the children absolutely loved this – the chance to meet, stroke and feed the cutest lambs.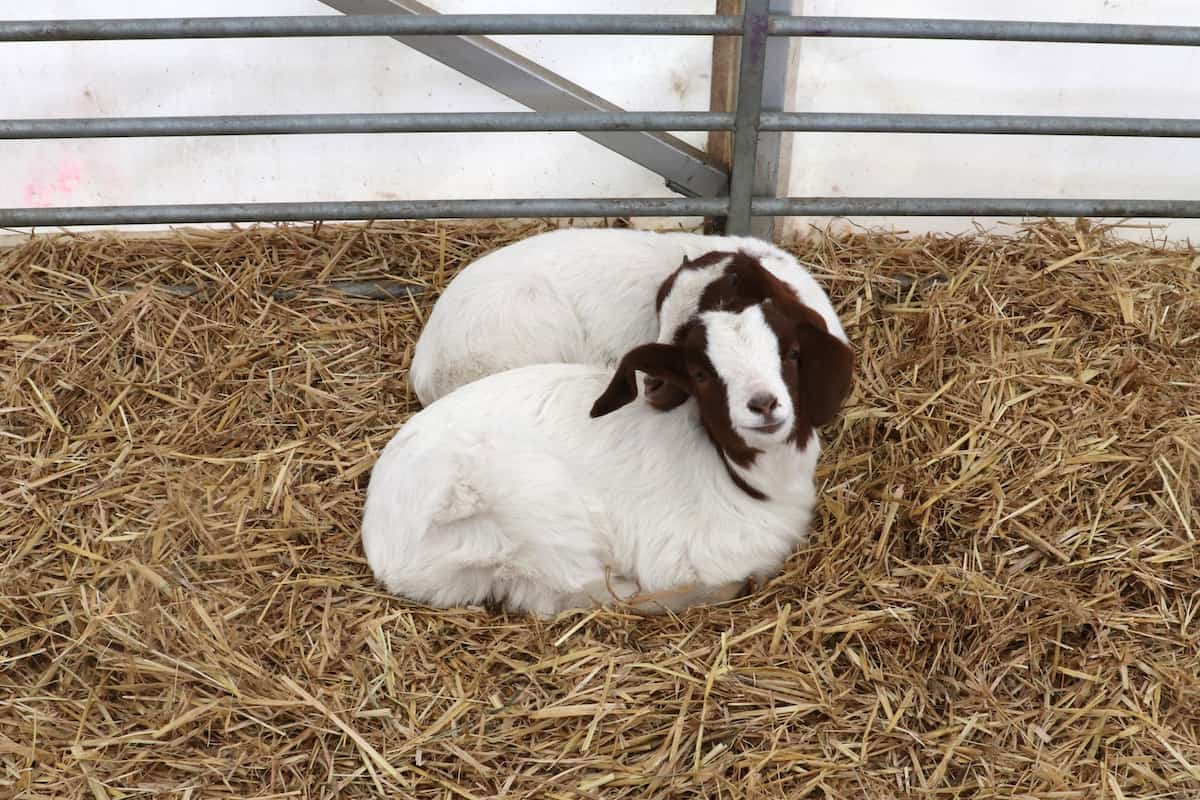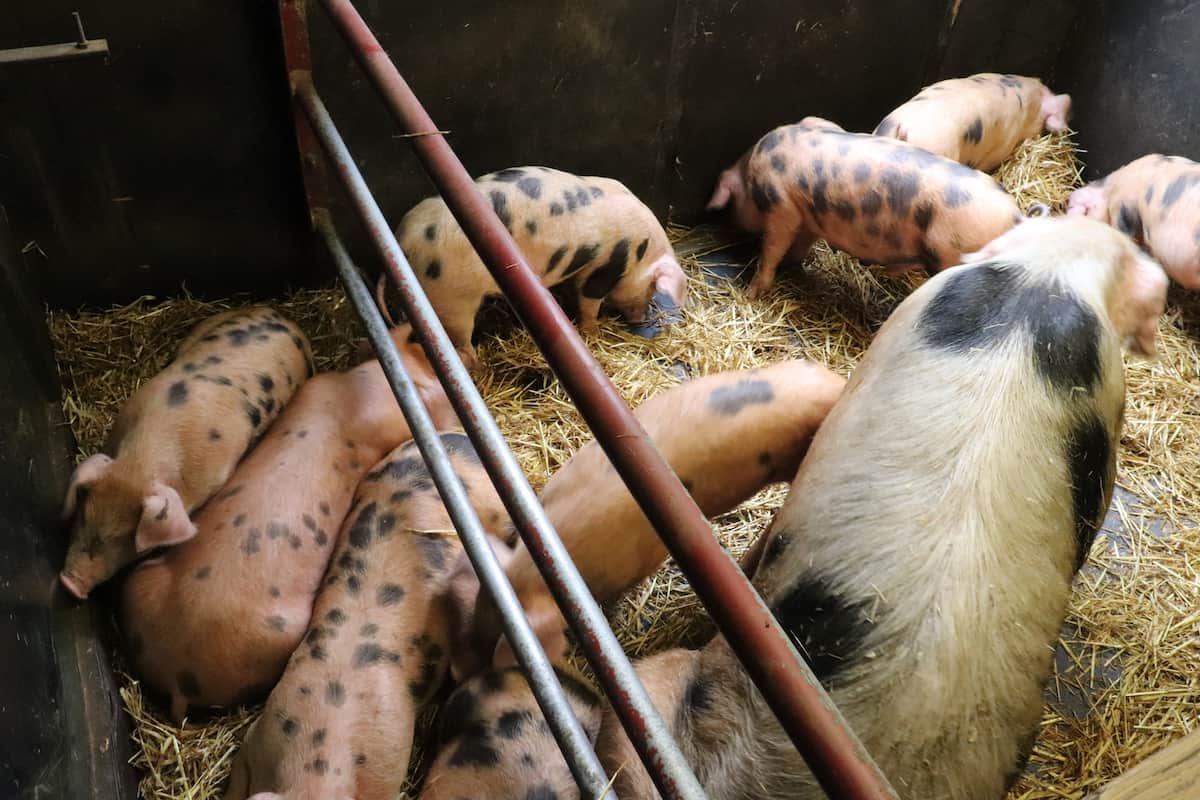 The lambs were in the main farm area along with so many other animals – baby goats, sheep, pigs, guinea pigs and rabbits as well as so many newly born little piglets too. It was so lovely to see so many farm animals and so many baby ones too – a real benefit of visiting in the spring.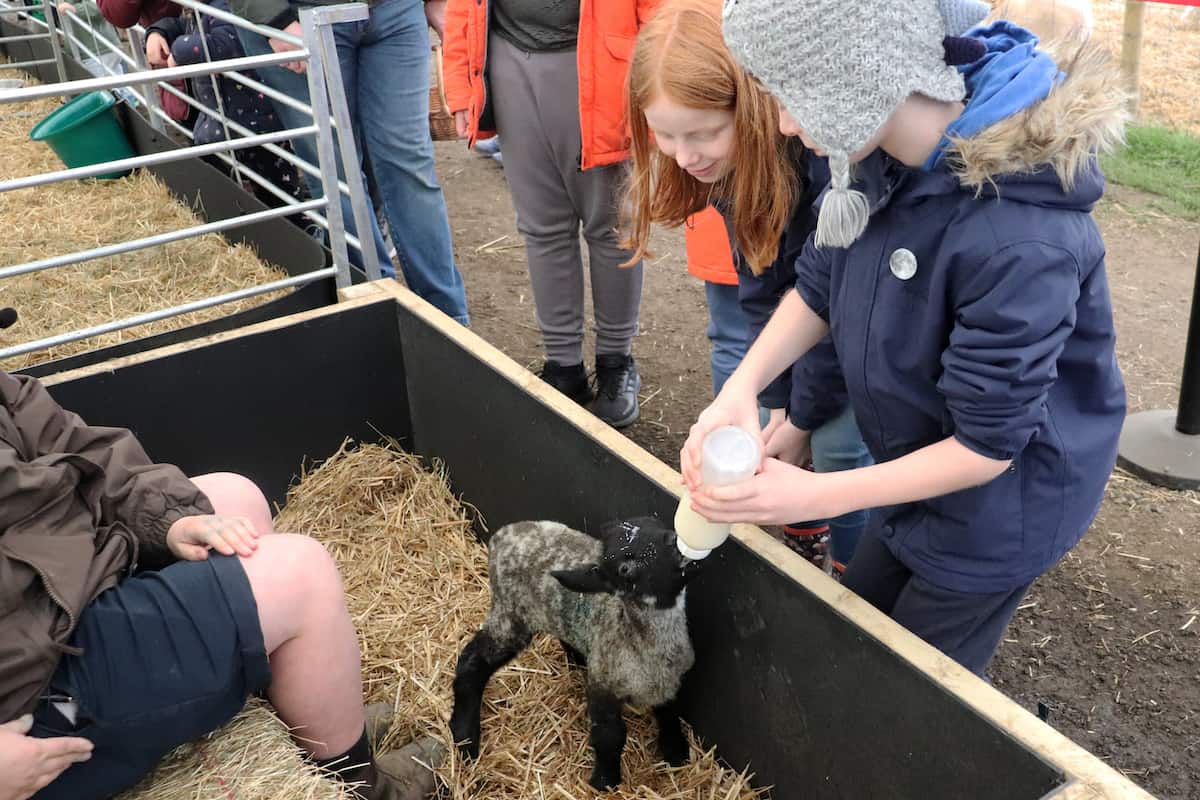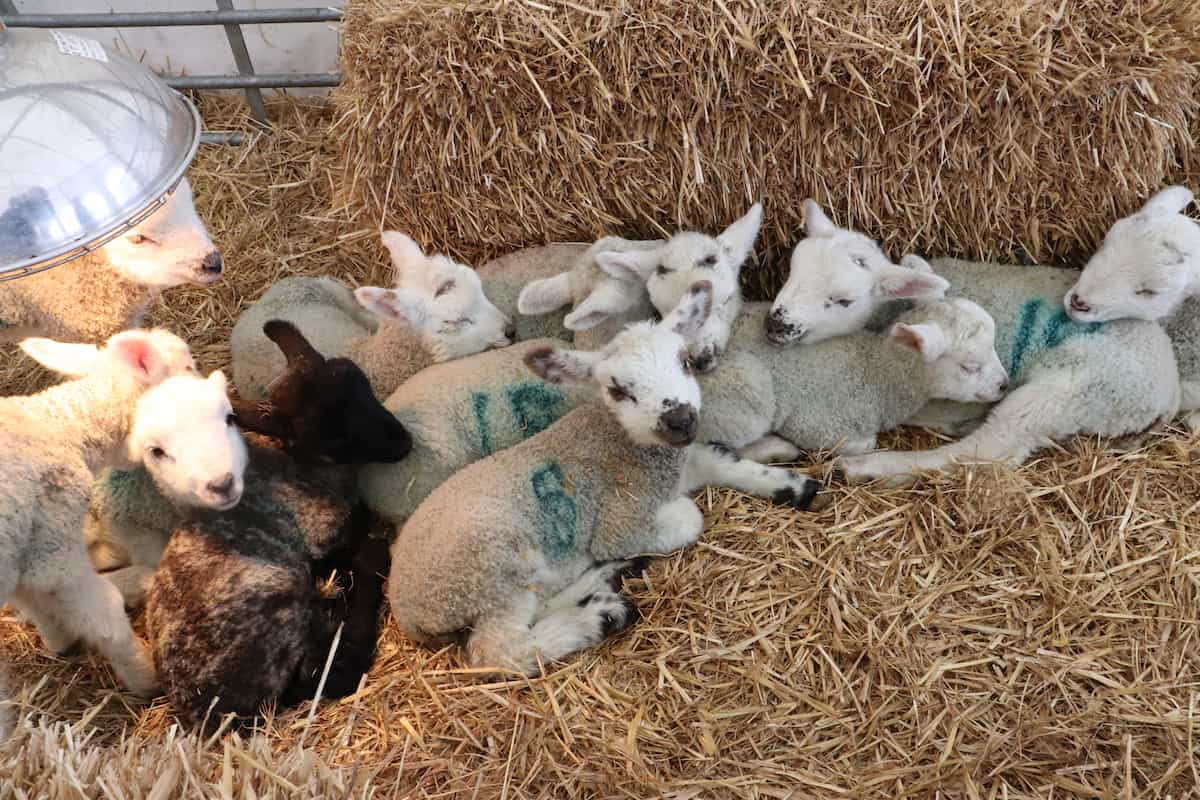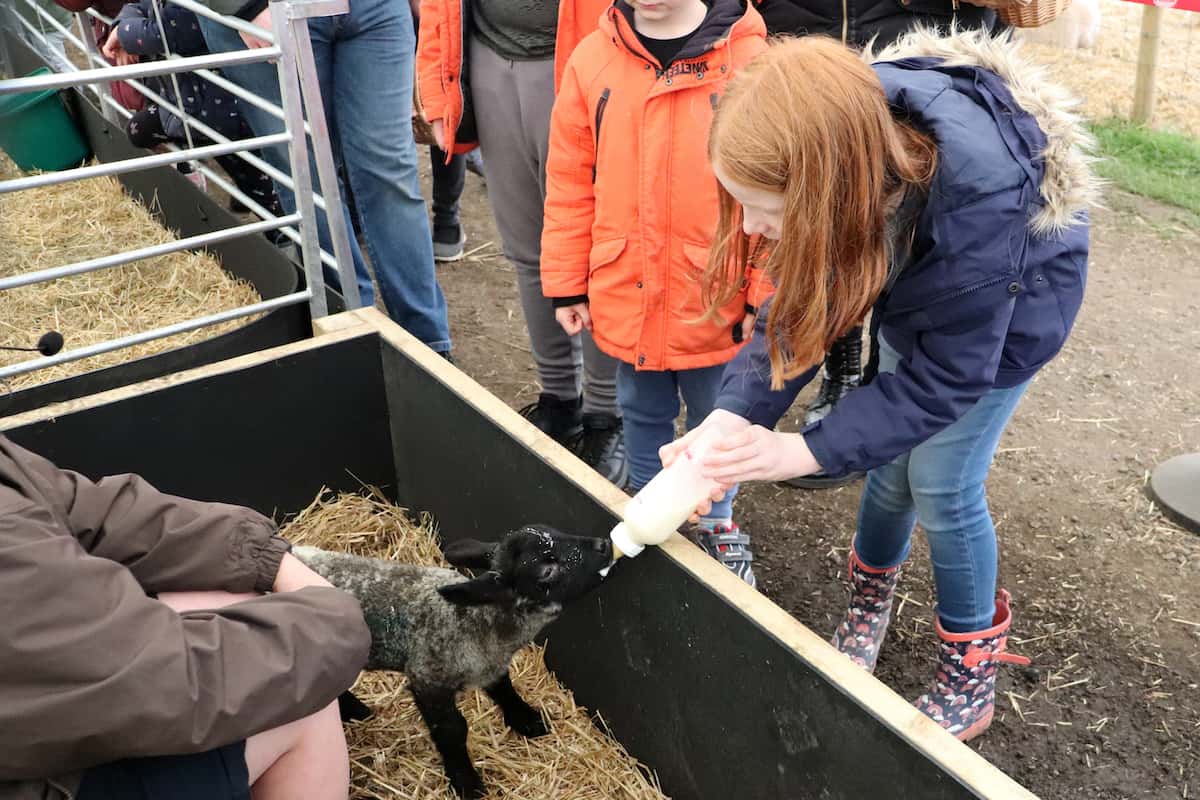 There is so much outdoor space with animals grazing happily. The children loved meeting ponies and goats and it was great to be outside. If you visit make sure you wear your wellies!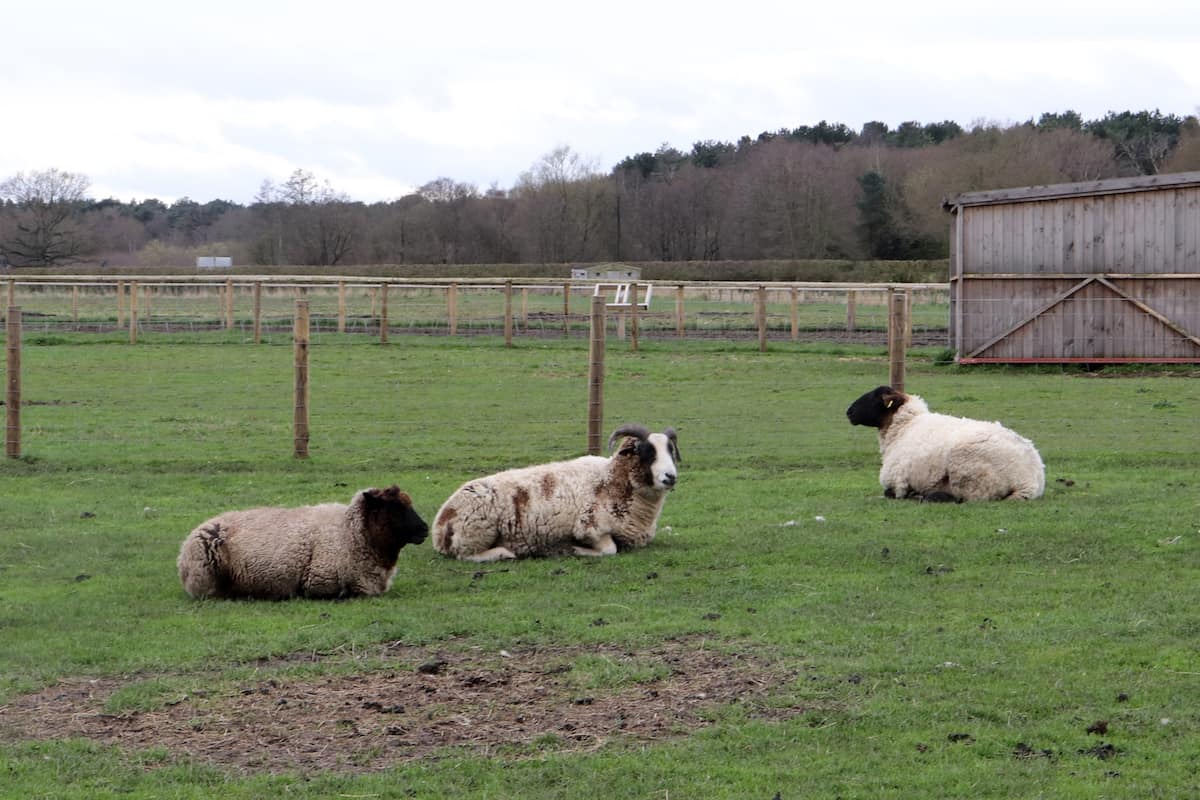 Eating at Piglets Adventure Farm
When it was time for lunch we found that there were plenty of picnic benches where we could enjoy the picnic we'd brought with us. There was also the Piggy Pizza Parlour where you can get drinks and freshly made pizza to enjoy.
After lunch the children played in the adventure playground. With a trim trail assault course and plenty of slides and climbing frames, it was the perfect spot for all ages. Plus, it has a zip line – and who doesn't love a zip line?!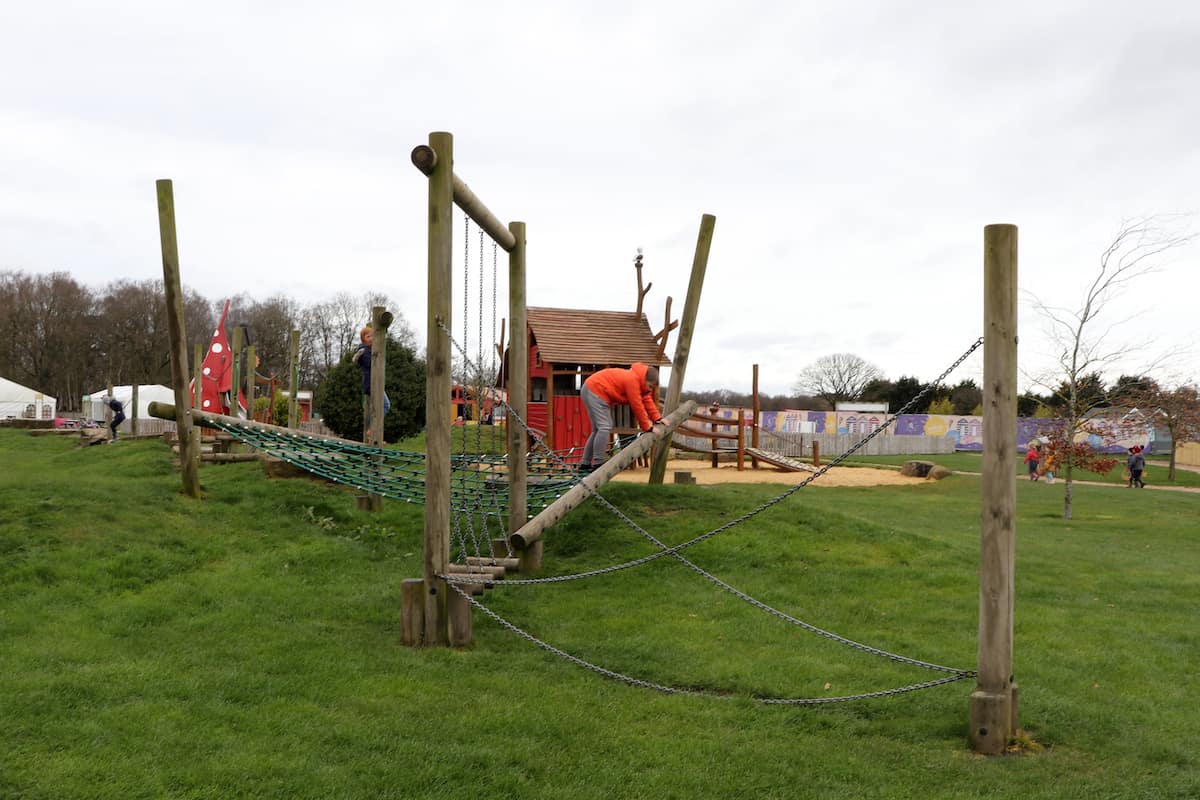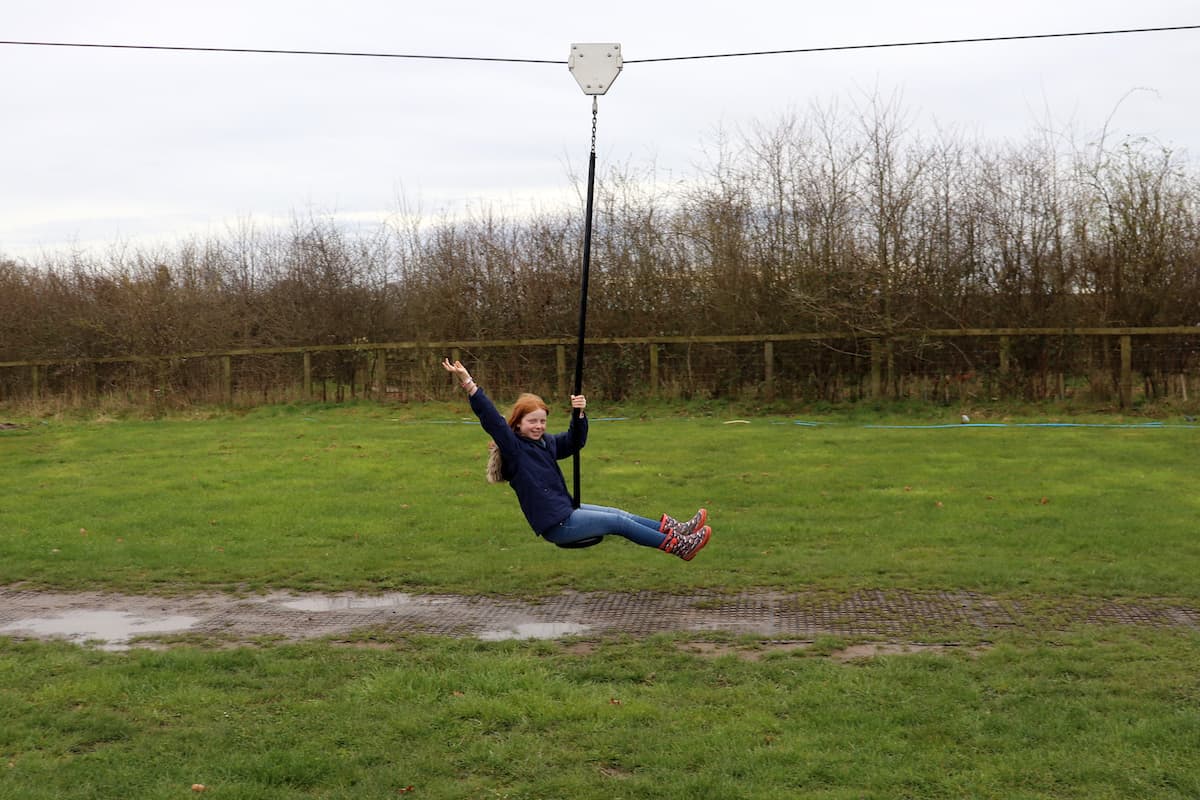 We also played crazy golf which was great fun and a real challenge with just enough holes to keep the children engaged without being too long that they lost interest. I love that everything at Piglets Farm Adventure Park is included in the admission fee – mini golf is something the children love but we often skip on days out due to added costs.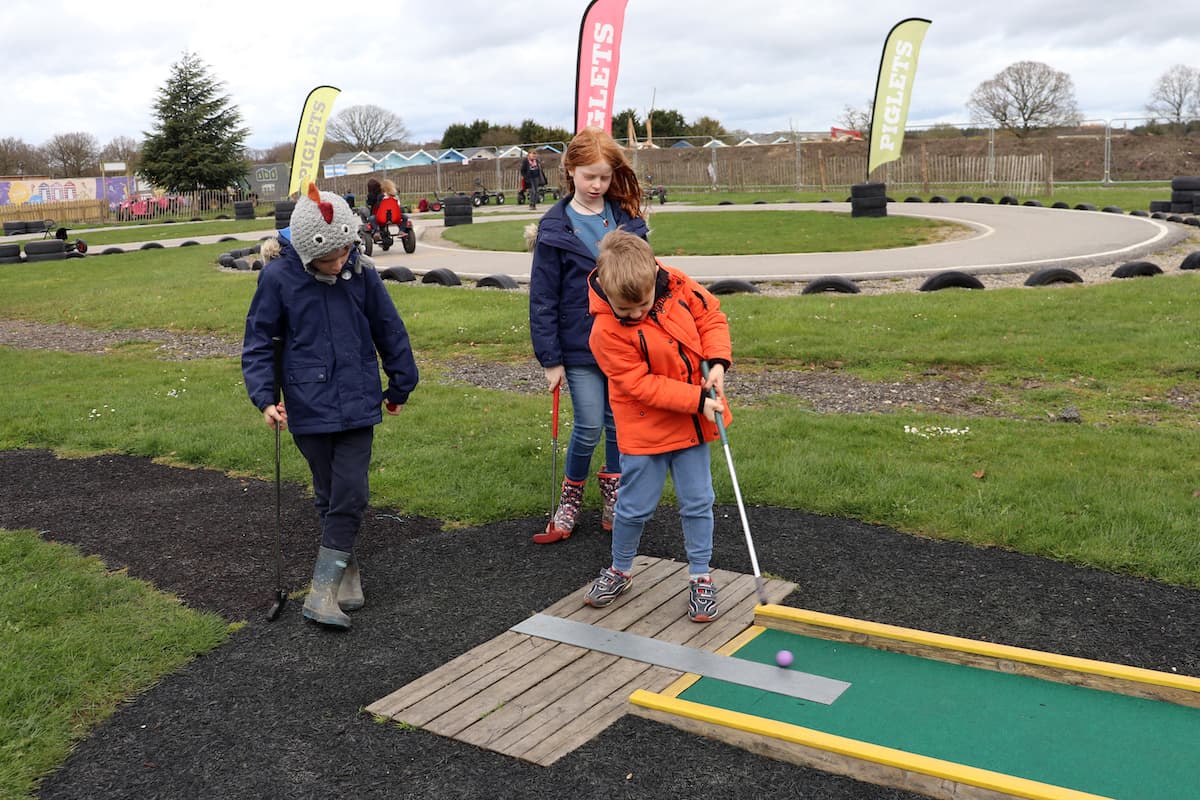 There was a fantastic barrel ride where the children rode in pig shaped barrels pulled by a tractor and our children ended up staying on for multiple goes as it was so quiet when we visited. They absolutely loved this and would have stayed on for hours if we'd let them!
Our last activity in the main adventure park was racing go karts around a track. With go karts of all sizes, they had options to suit everyone and both the kids and adults really enjoyed this.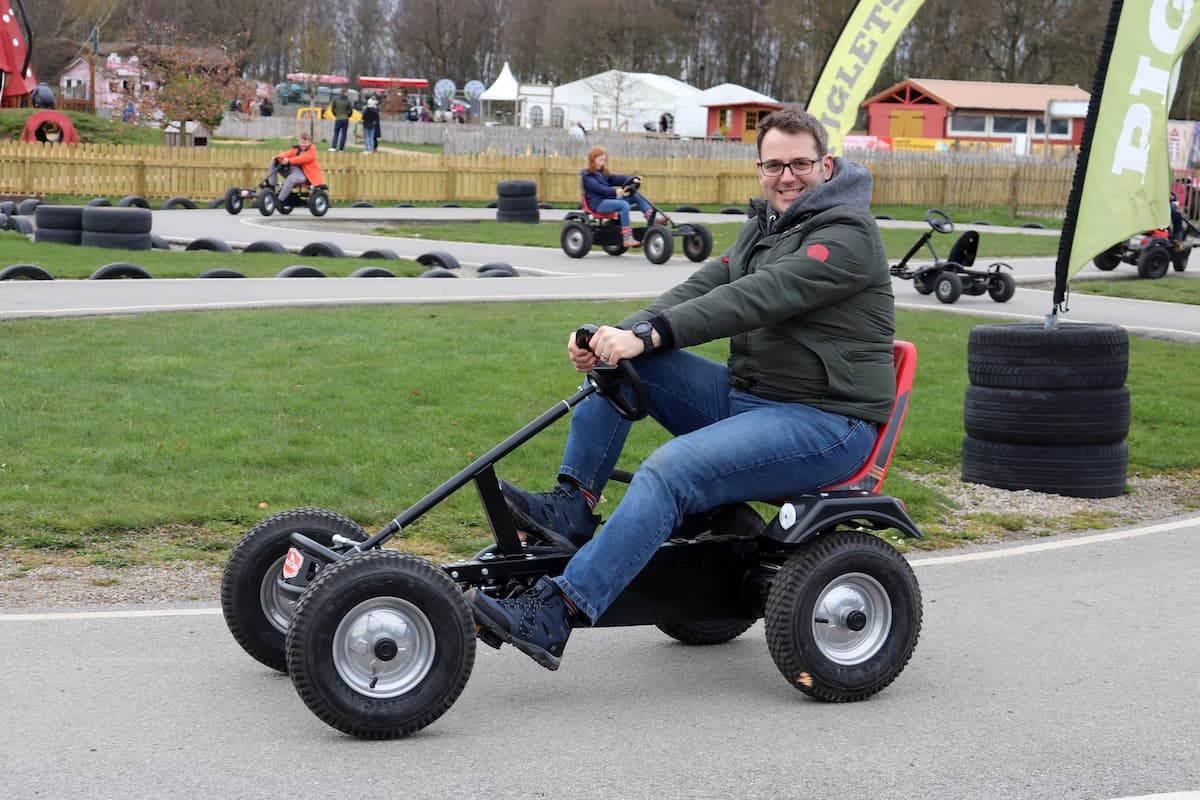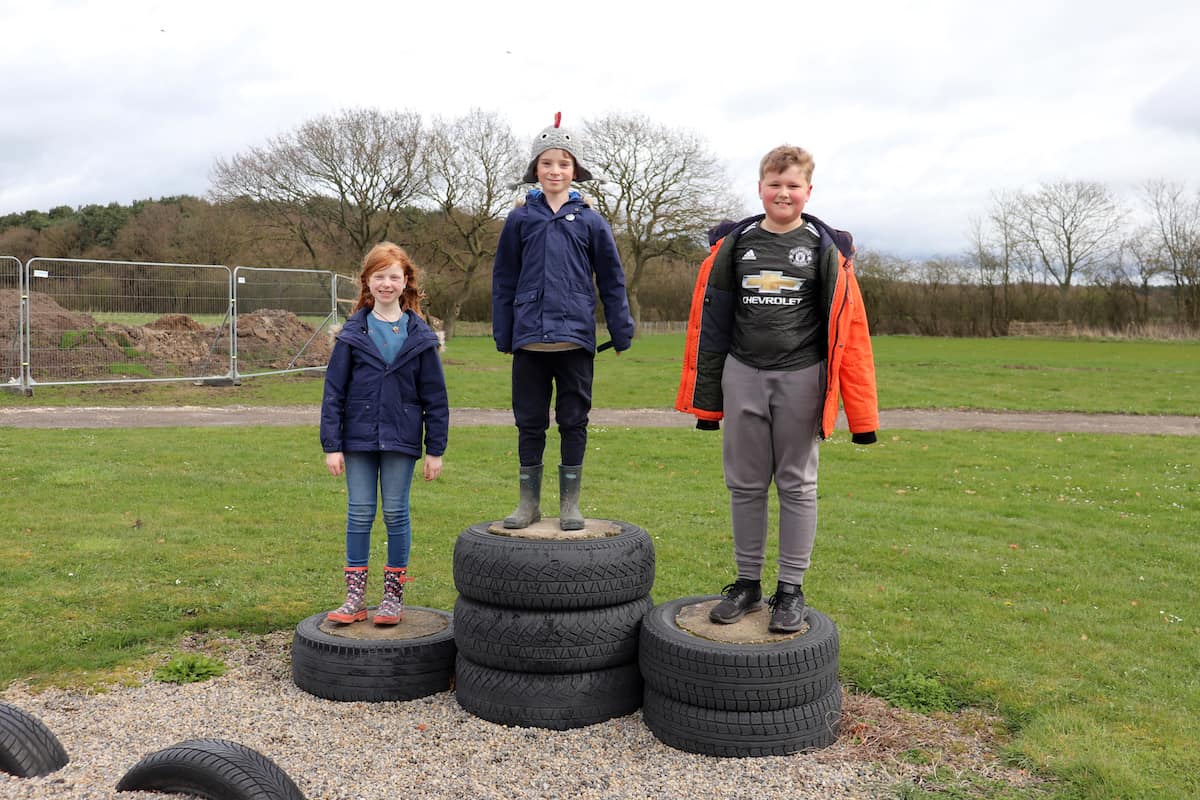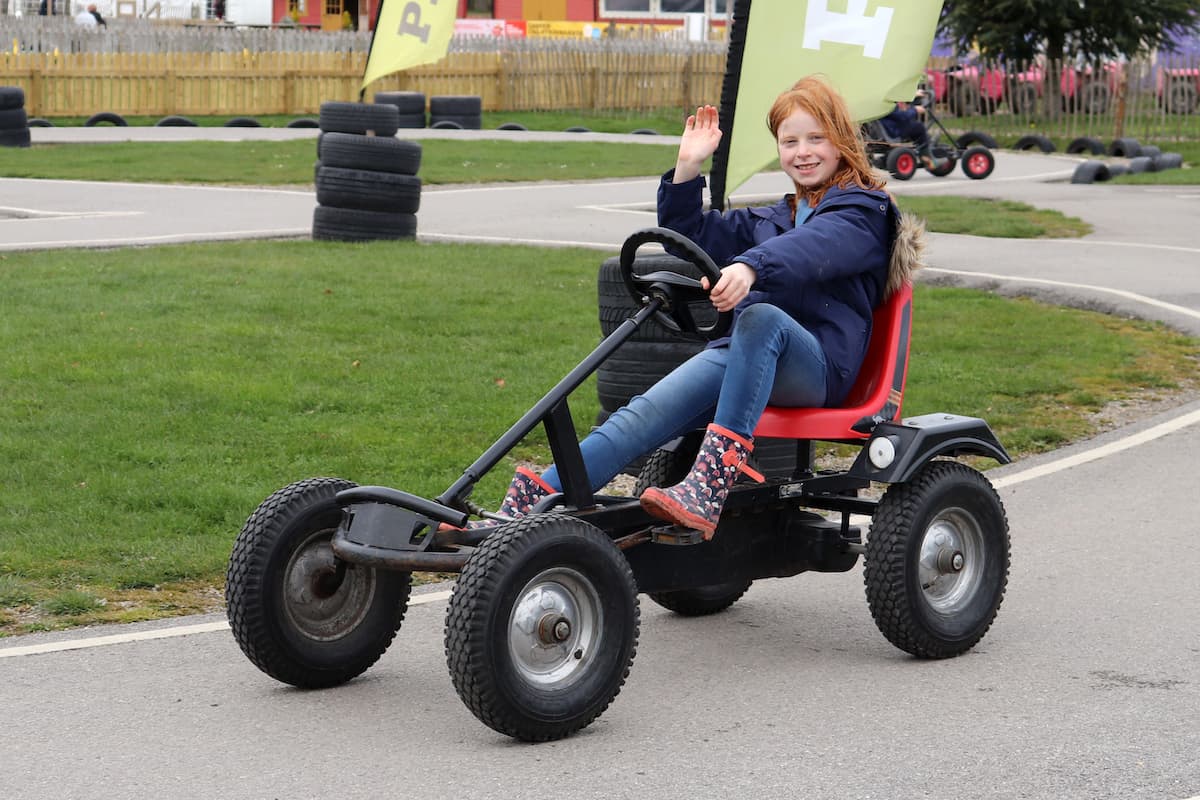 There were also smaller ride on vehicles for younger visitors although our kids still managed to do a few loops on the track on them too! I think they'll love this sort of simple fun until they're far too big for it!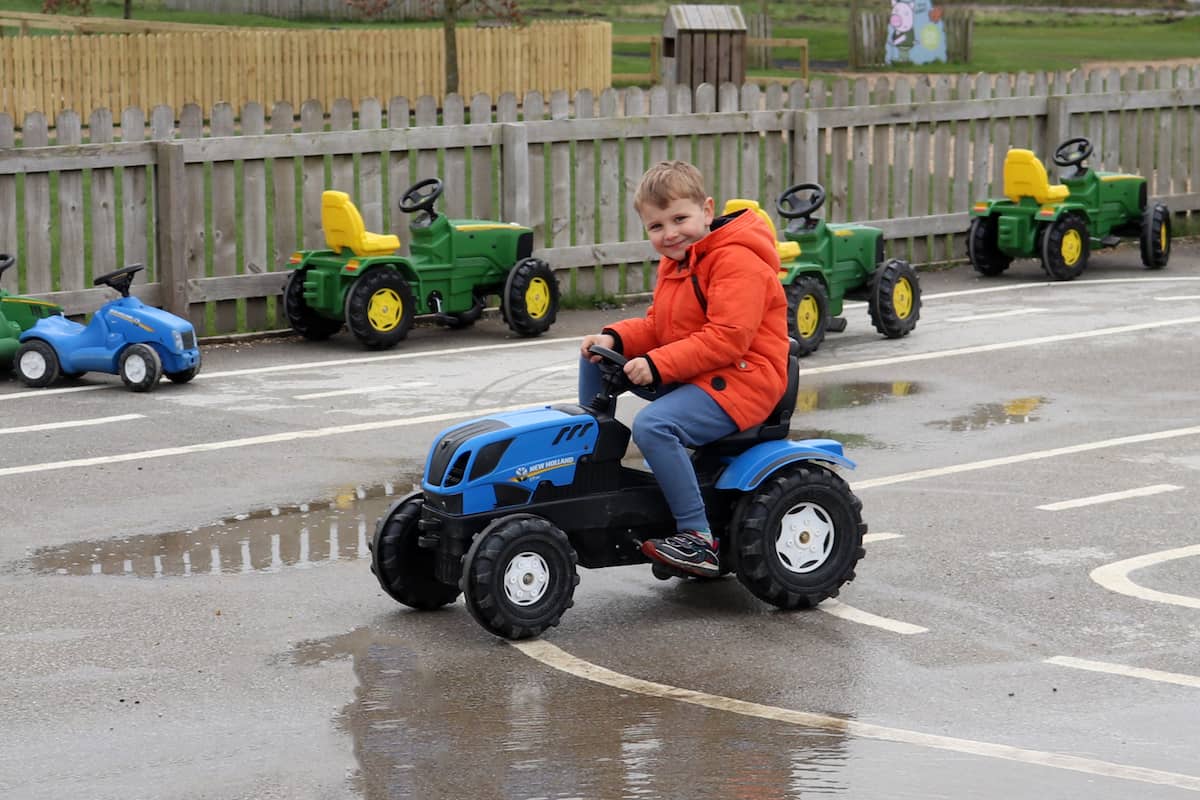 There's a lovely fairy trail at Piglet Adventure Farm that the children really enjoyed, spotting fairy doors and signs through the woods before getting on the Piglets Farm tractor ride to take us across to the indoor play barn.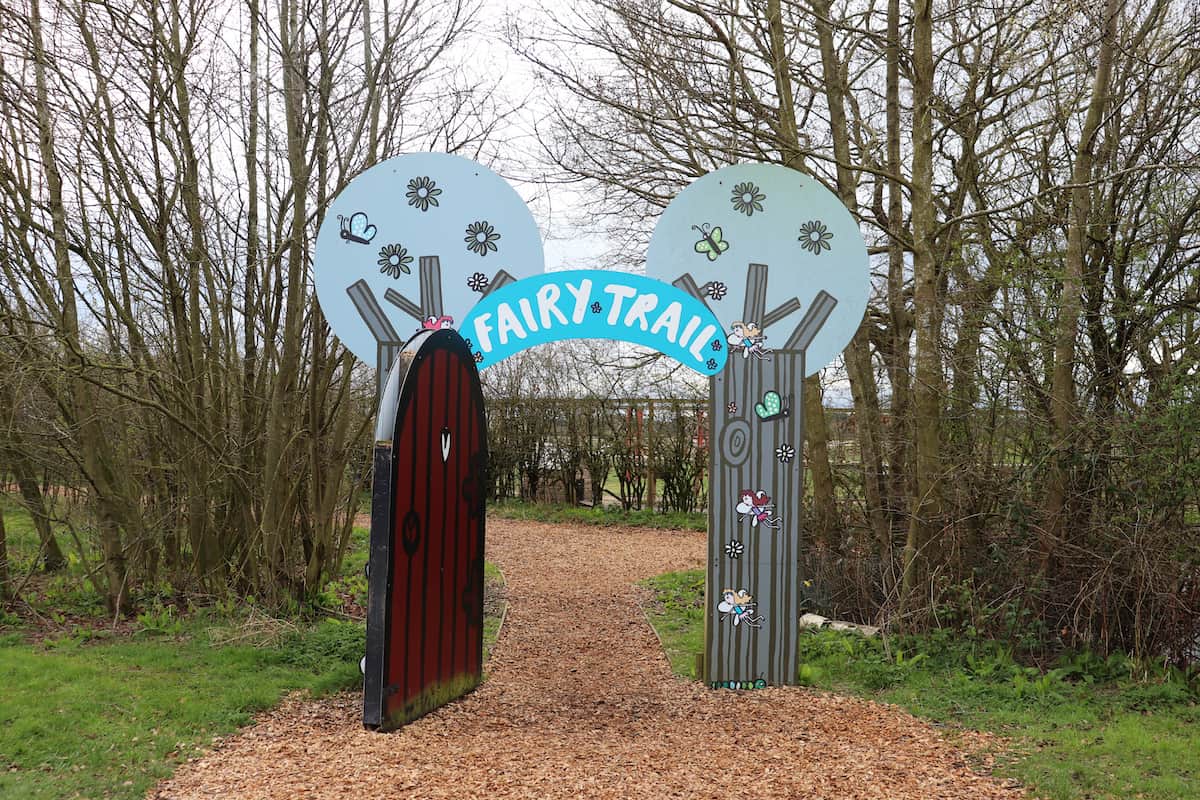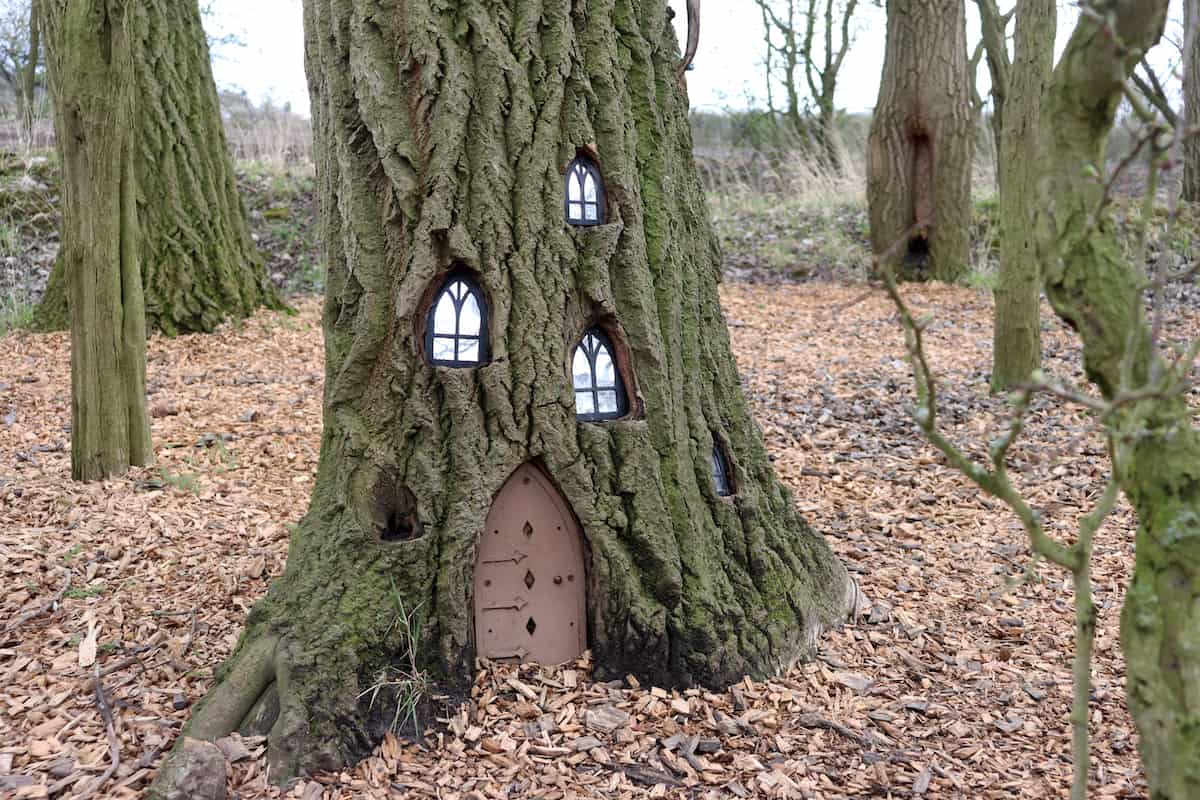 Saved until last, the indoor play barn was a great way to end our trip to Piglets Adventure Farm. Inside there are two huge slides as well as sand pits and smaller ride on vehicles. There's also a cafe with plenty of seating so you can sit and have lunch or a cup of tea whilst your children let off steam.
Piglets Adventure Farm was such a great day out and one that the children haven't stopped talking about. I wish we were closer so we could go again!
Find out more about Piglets Farm York over on their website and make sure you take a look at their membership options too. You can find a Piglets Adventure Farm map here and for reference, the address is: Towthorpe Grange, Towthorpe Moor Lane, Towthorpe, York YO32 9ST