One excursion we really wanted to do as a family when we booked to go to Mauritius was see dolphins in the wild. Dolphins spend time off the coast of Mauritius at various times of the year so we researched boat trips to see them for ourselves. We were recommended Adrien's Dream and and booked their Sunrise Crystal Dream excursion for one of our first days in Mauritius.
The excursion started at Flic en Flac beach on the west coast of Mauritius at 7:15am. This meant leaving our hotel at 5:30am to make sure we arrived on time – but it was well worth the early wake up call!
We parked easily beside the beach and met our guide who pointed us in the direction of our tour group and we were soon on board a speed boat, starting our excursion. There were 12 of us on the boat, six at the front and six at the back. We were a mix of nationalities but all spoke English so that was the primary language for the day.
We set sail and were given a safety briefing whilst we cruised towards the area where the wild dolphins liked to play. On the way we had a little surprise and saw a pair of humpback whales – a mother and calf – who swam fairly close to our boat.
Soon after we spotted a pod of 20-30 dolphins and followed them with members of our group snorkelling as they swam by. It was beautiful to see and the children were in awe of them. It was a great way to start our day.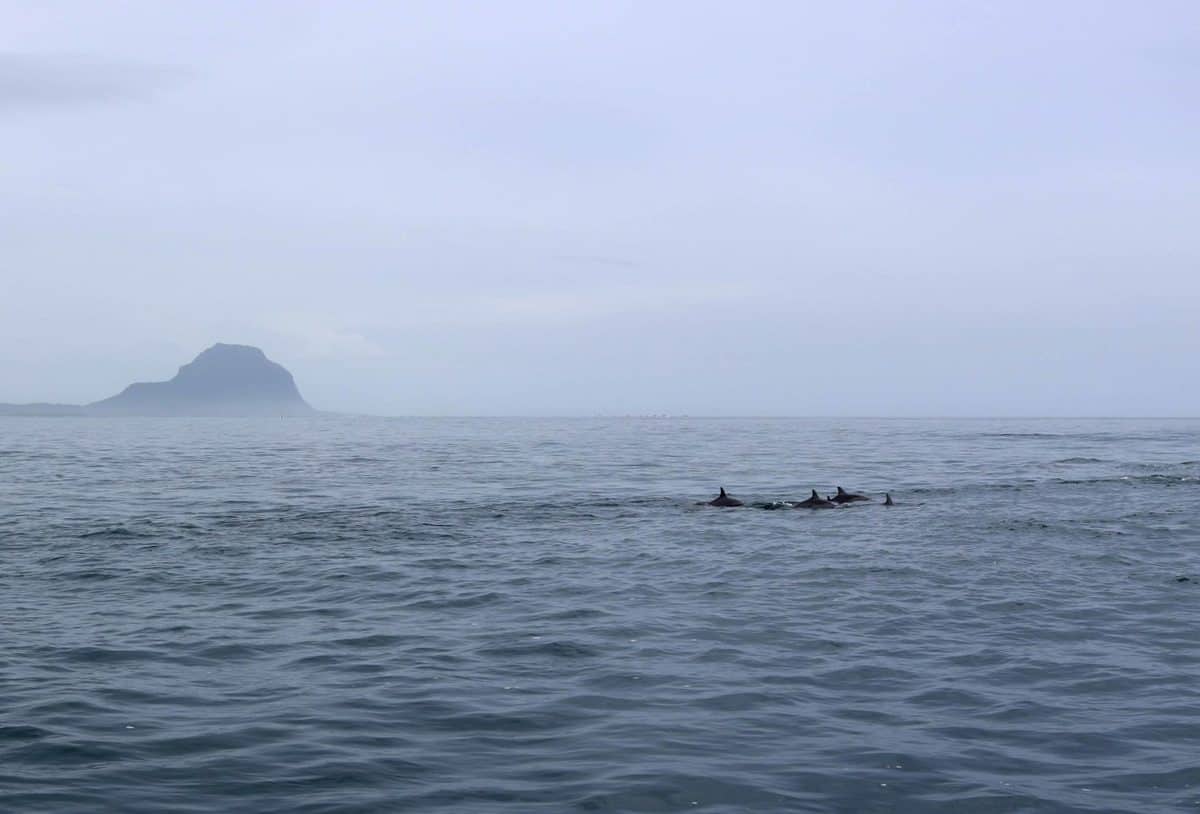 We had a couple of snorkelling stops as well as pancakes and drinks on board the boat. The day felt quite fast paced – sailing, snorkelling, sailing, swimming and with just a little down time to enjoy being on the boat in between.
One of the most photographed sights in Mauritius is the Crystal Rock, or Le Morne, which was absolutely beautiful. We sailed around it before dropping anchor at Ile aux Benitiers where we had a few hours to relax in the sun, explore the island and swim in the sea. Benitiers Island was like a little piece of paradise but as it's quite a popular tourist boat route it was very busy.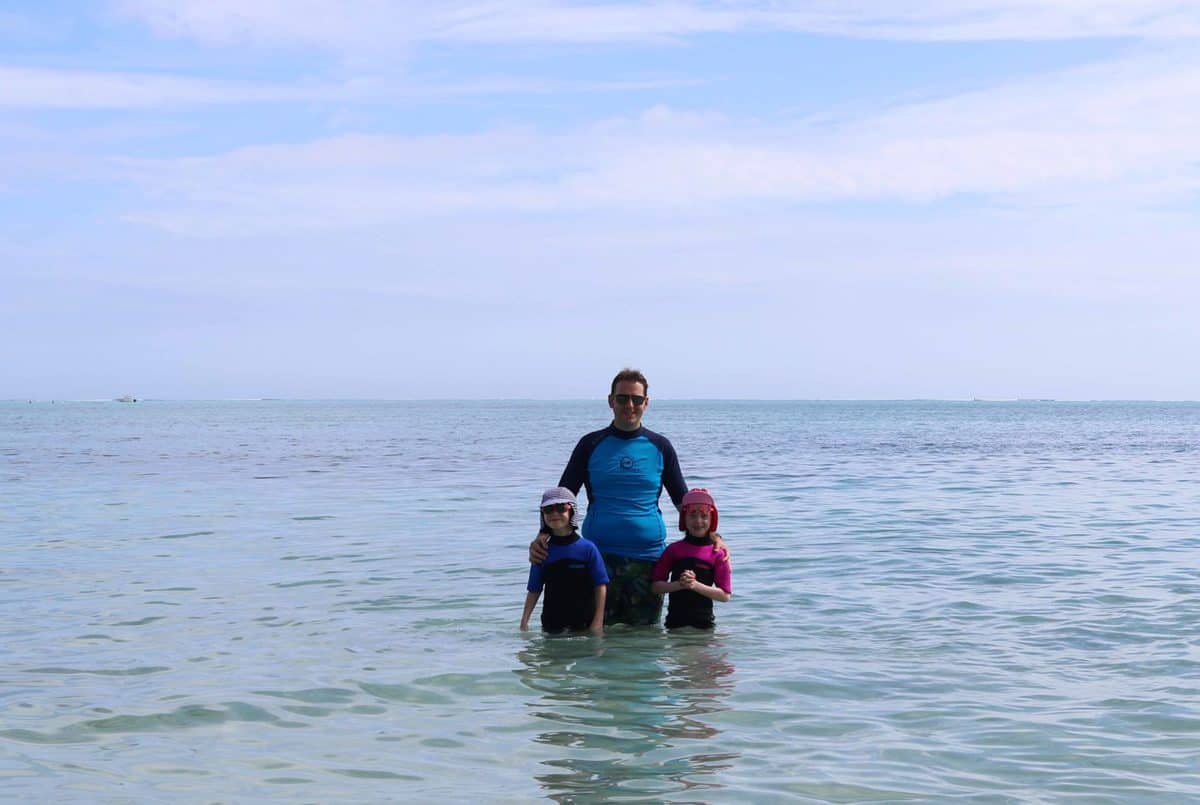 We had a table set up for our group under shade and the tour guides cooked us a really lovely barbecue of different fish dishes, sausages, chicken pieces and salads followed by grilled bananas. It was a really nice lunch.
After we'd eaten the tour guides grouped together to give an impromptu music show before we sailed back out to Crystal Rock for a dip in the sea. This would have been lovely earlier in the day but there was a really strong current which made swimming quite difficult for most!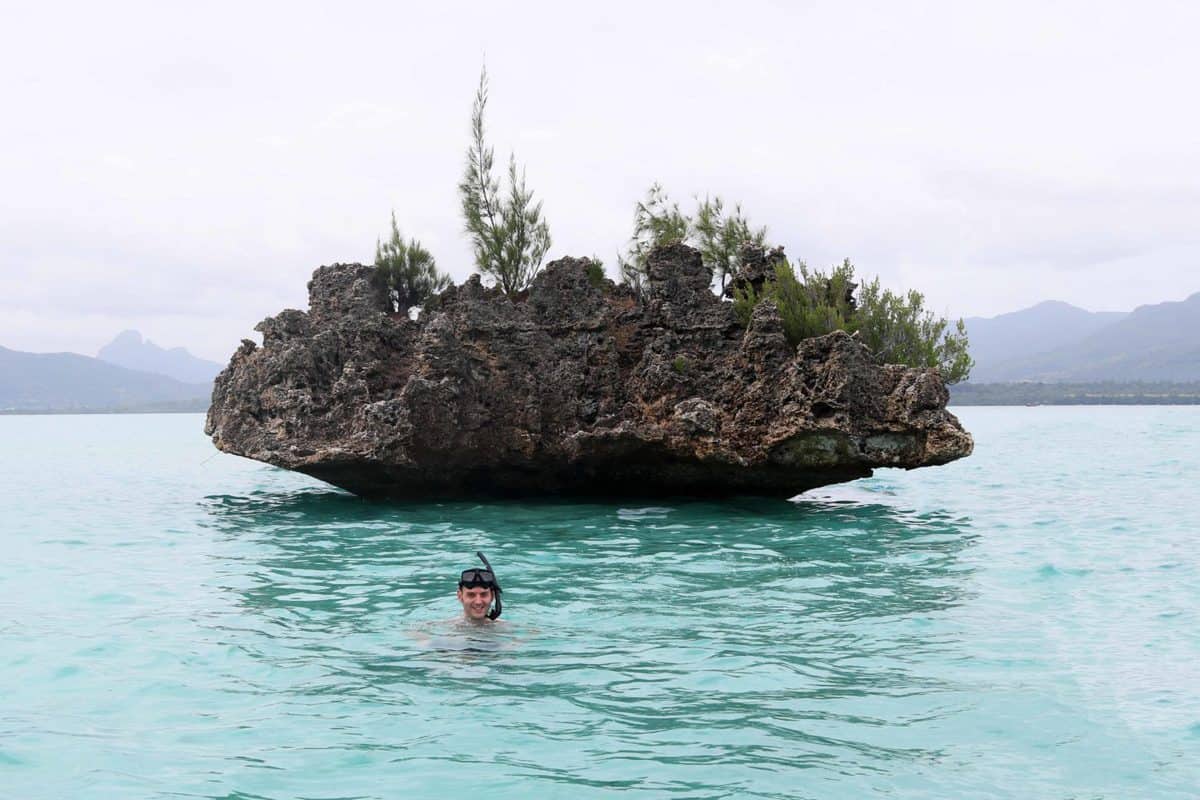 We sailed back to Flic en Flac and enjoyed the last of the day's sun and the wind in our hair. Both the children fell asleep and it was just a really lovely experience at the start of our holiday.
We booked the Sunrise Crystal Dream excursion direct with Adrien's Dream and it cost us 45EUR per adult and 31EUR per child, 152EUR for the four of us which was an absolute bargain considering all food and drinks were included and it was a full day excursion. You can find out more here and see their full range of whale watching, dolphin watching and catamaran cruises.