We had such a great trip to Mauritius last summer and now that we've finally finished writing about everything we did whilst we were there I thought I should write about all the things there are to do in Mauritius with kids to give you some inspiration for your next trip.
Is Mauritius good for families?
The great thing about Mauritius is that the whole island is so accessible when travelling as a family. You can drive from one side to the other in no more than an hour and a half no matter where you are staying. This makes road trips to see many sites in one day a really great option with plenty of stop off points to stretch legs, have a picnic or find a toilet!
So here are some things to do with kids in Mauritius:
Sir Seewoosagur Ramgoolam Botanical Garden is commonly known as the Pamplemousses Botanical Garden in Pamplemousses, near Port Louis. It's the oldest botanical garden in the Southern Hemisphere, dating back to 1770, and is home to it's famous giant water lilies, spices, ebonies, sugar canes, and 85 varieties of palms from around the world.
L'aventure du Sucre in its glory days was one of the biggest producers of sugar in Mauritius thanks to the natural abundance of sugar cane that covers the whole of the island. The factory has now been transformed into a museum and visitor centre dedicated to this piece of the island's history. It's a really educational but fun day out which finishes with tasting products made from sugar cane.
Casela World of Adventures is often described as the most visited attraction in Mauritius. It's a scenic nature park which offers an incredible variety of activities and fun experiences like ziplining, quad biking and canyoning whilst looking at safari animals like big cats, monkeys, giraffes, rhinos, impalas and zebras. It's a really full day out and a must on any trip to Mauritius.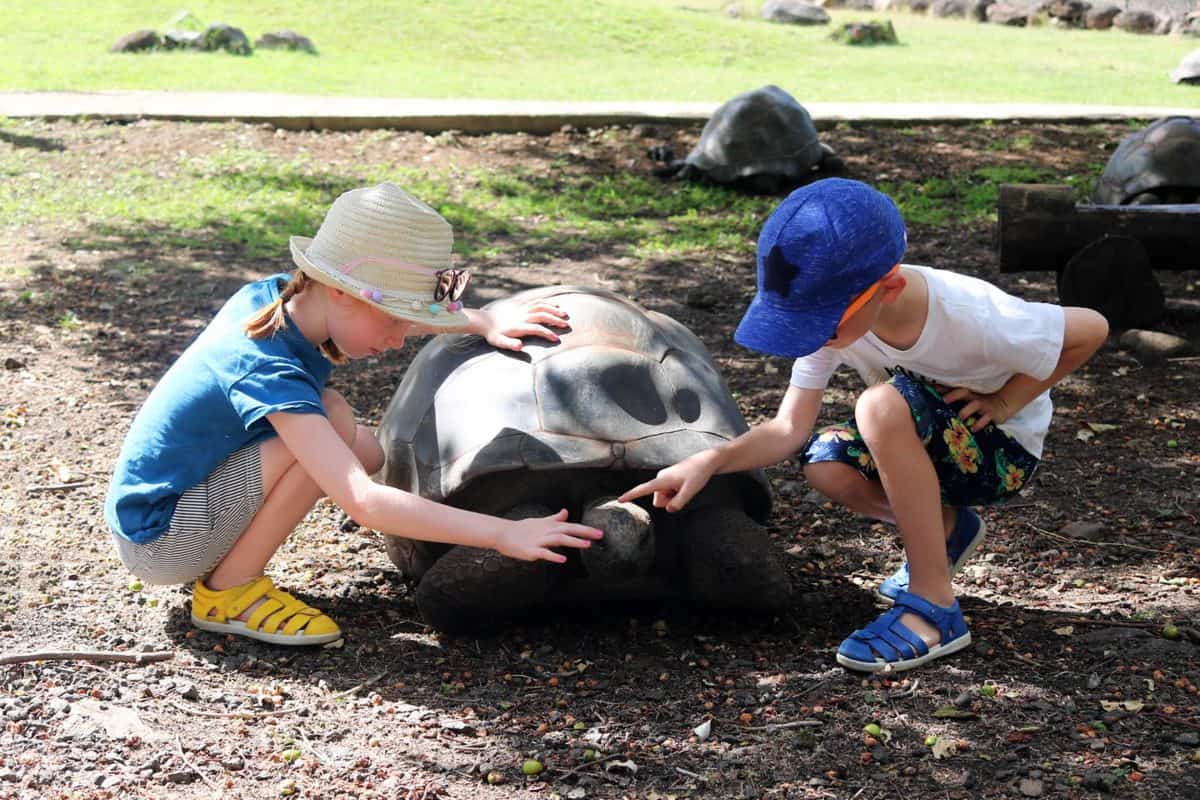 TerrOcean Le Domaine de l'Etoile was one of the children's favourite places in Mauritius. It is the biggest natural and private reserve in the whole of Mauritius with over 1200 hectares and, unlike most of the attractions in Mauritius, is situated on the eastern part of the island. It's full of native forests, lush valleys and dense vegetation as well as the kids fun park that LP and Little Man would happily have spent all day at.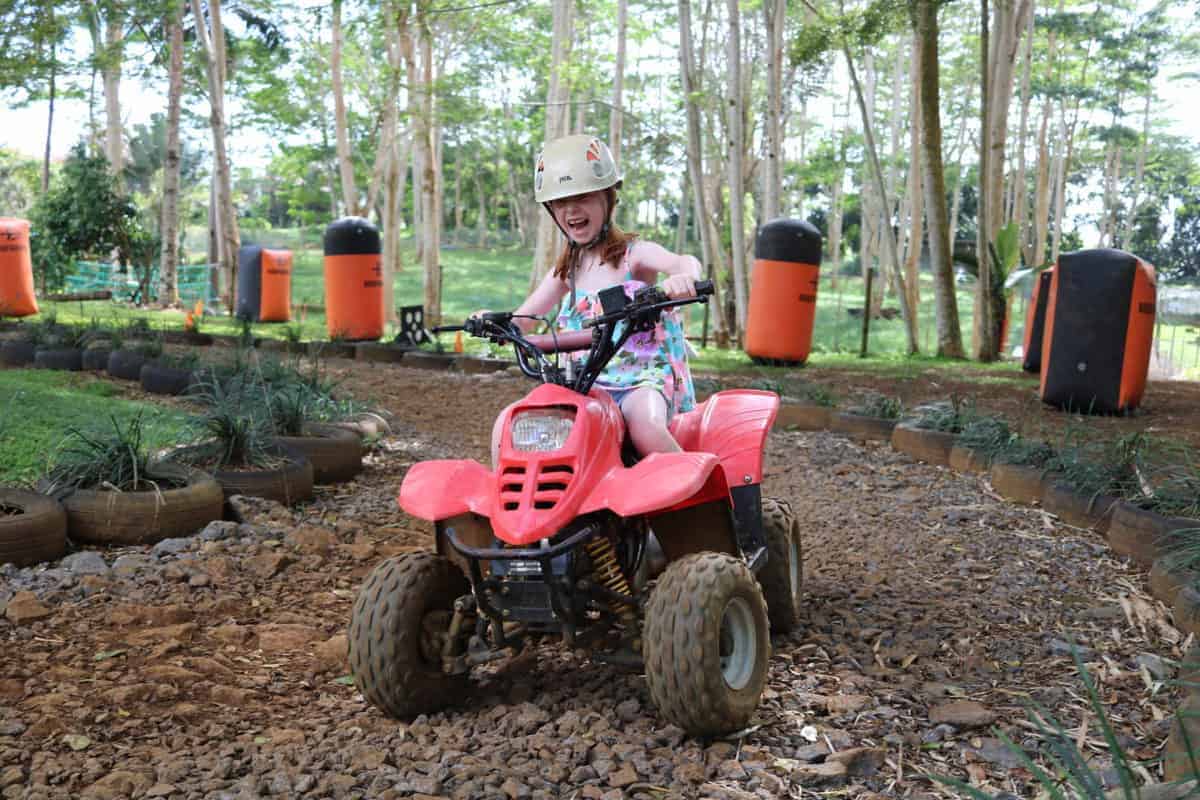 Dolphins, Whales and the Crystal Rock – There are many dolphin and whale watching boat trips available in Mauritius and we booked the Sunrise Crystal Dream package with Adrien's Dream. We got up early and boarded our boat for the day. It took us to see dolphins and we saw humpback whales whilst we were there too. We had the opportunity to snorkel with the dolphins and had many other snorkelling opportunities through the day. There was an authentic lunch on the beach, a trip to see the Crystal Rock, one of the most famous natural tourist attractions in Mauritius.
There are also many tours of small islands around the Mauritius coast. We decided on Totof Tours Ile aux Phare Boat Trip which gave us a tour of three islands in one day including Ile aux Aigrettes. There were snorkelling opportunities, a barbecue on the boat and so much to see.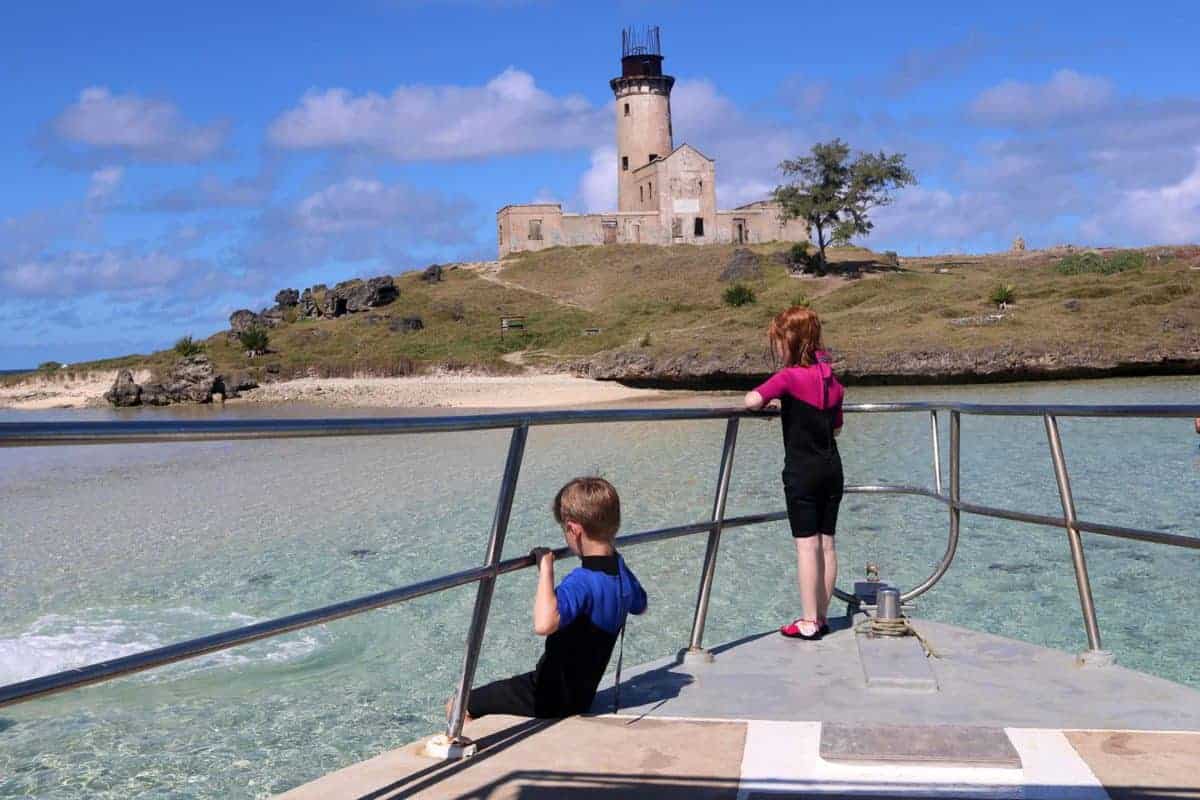 Port Louis is the capital of Mauritius and well worth visiting. There are markets regularly, so many shops and many museums to learn about the history of Mauritius and the Mauritian culture.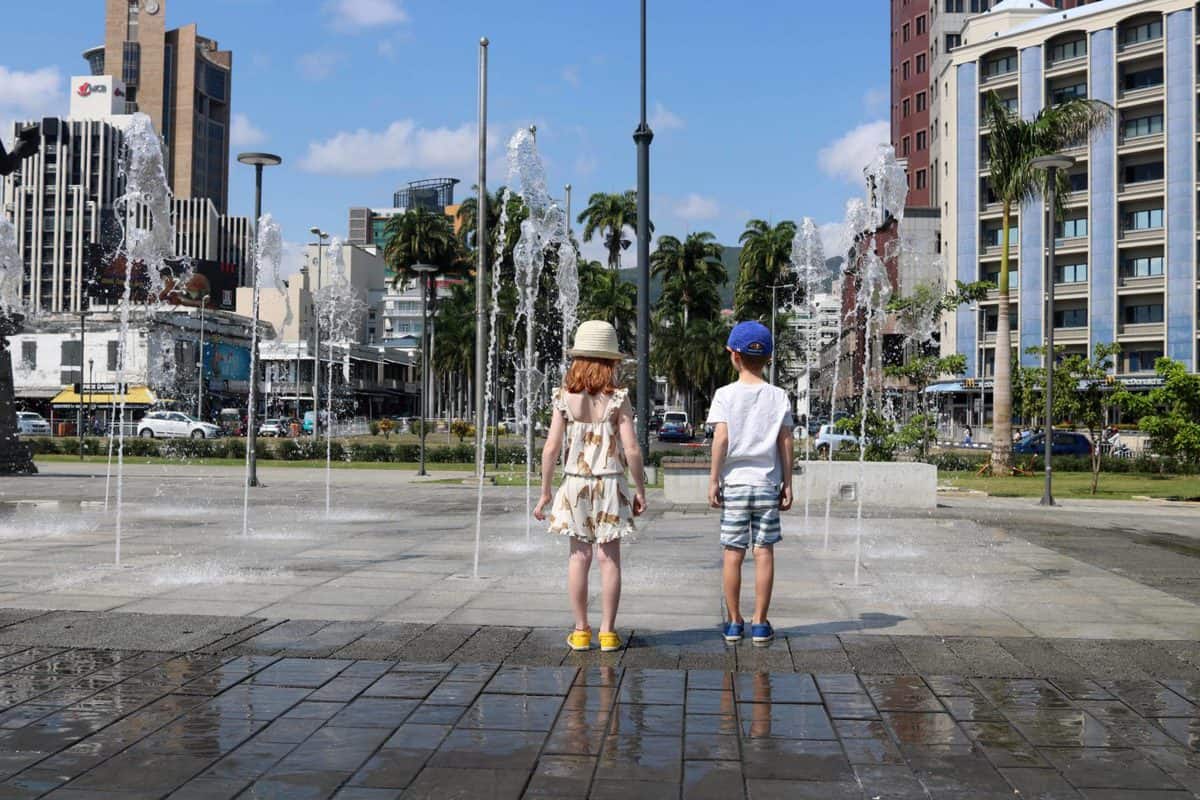 Port Louis is also home to Aapravasi Ghat which is a really sombre and sobering place to visit. In 1834, the British Government chose Mauritius to be the first site for what it called 'the great experiment' in the use of 'free' labour to replace slaves. Half a million indentured labourers arrived at Aapravasi Ghat from India to work in the sugar plantations of Mauritius. Learning about this made me so angry at that government and pleased that we have come so far since then. It's definitely something worth learning more about.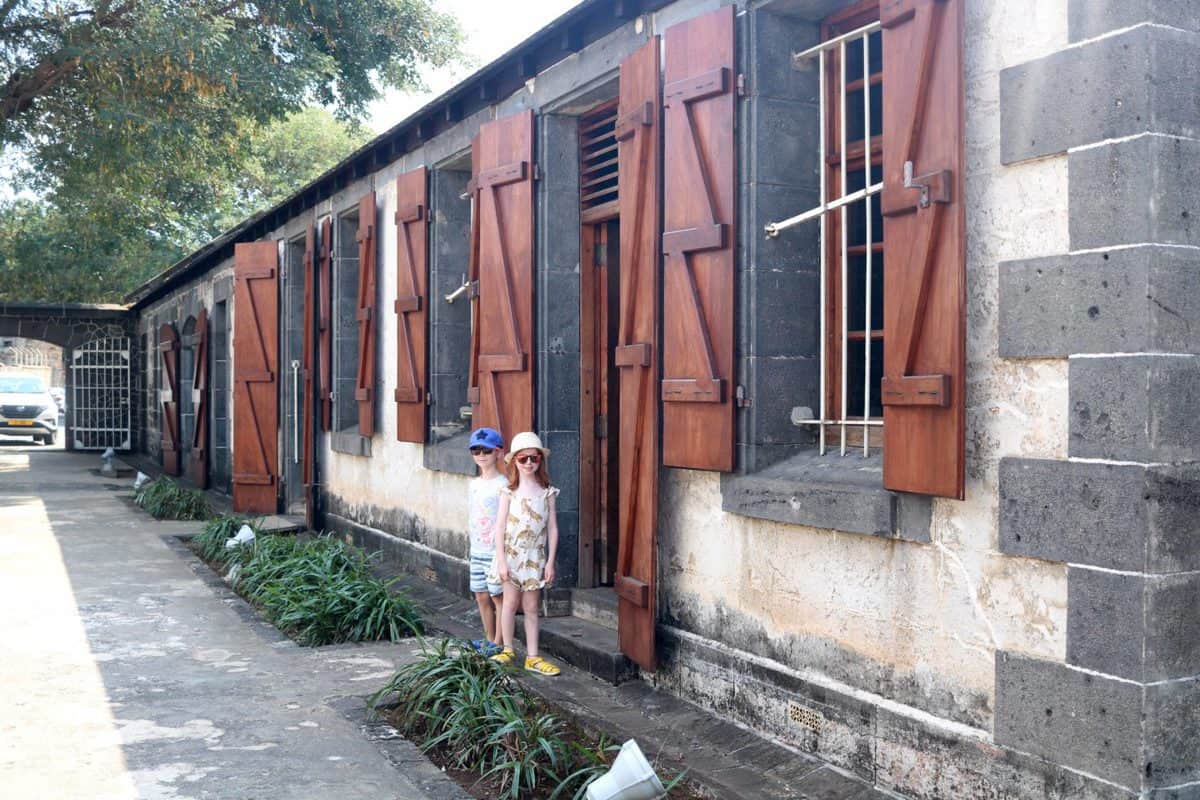 Chamarel 7 Coloured Earth in the Black River Gorges National Park is home to so much more than multi coloured earth! The 8.5-hectare park is an immersive experience which blends geology, education and conservation with wonder and discovery to help understand the island's natural heritage. There's the huge Chamarel waterfalls, giant tortoises and the geopark of seven coloured earth.
The Curious Corner of Chamarel is an indoor and outdoor gallery which features dozens of interactive optical illusions. We were able to create photos that blew the children's minds. It was such a fun way to spend a couple of hours.
There are so many beautiful beaches in Mauritius from Grand Baie or Mont Choisy beach in the north to Belle Mare in the east, Flic en Flac in the west and Blue Bay Marine Park 0n the south east coast. Wherever you go there are beaches and they're all very family friendly too.
Many hotels offer trips to Ile Aux Cerfs and it was definitely one of the most beautiful places we visited during our holiday. However, once on the island pretty much everything is chargable – including sun loungers. We spent a few hours happily on the beach, enjoying a picnic and snorkeling. It was glorious.
Trou aux Cerfs is a dormant volcano with a really well defined cone and crater. It's 605m high and located in Curepipe, Mauritius. There's parking close by and it's worth a visit but you'll only be there for a couple of minutes admiring the view before heading off on your way.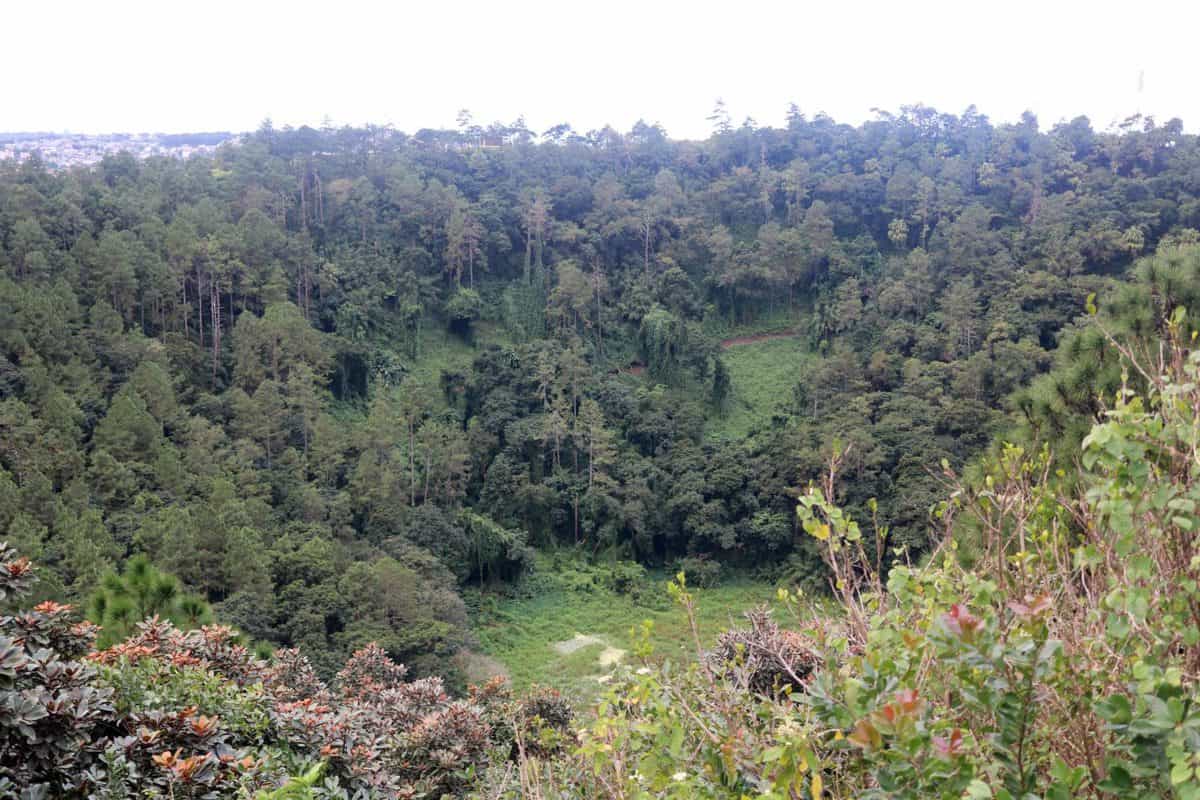 There are so many amazing places to stop the car and experience incredible views. We stopped at the Gorges Viewpoint which was inside a huge country park and met monkeys whilst we had a picnic and appreciated the view. You could see for miles! The Alexandra Falls Viewpoint gives a great view of the falls and local area too.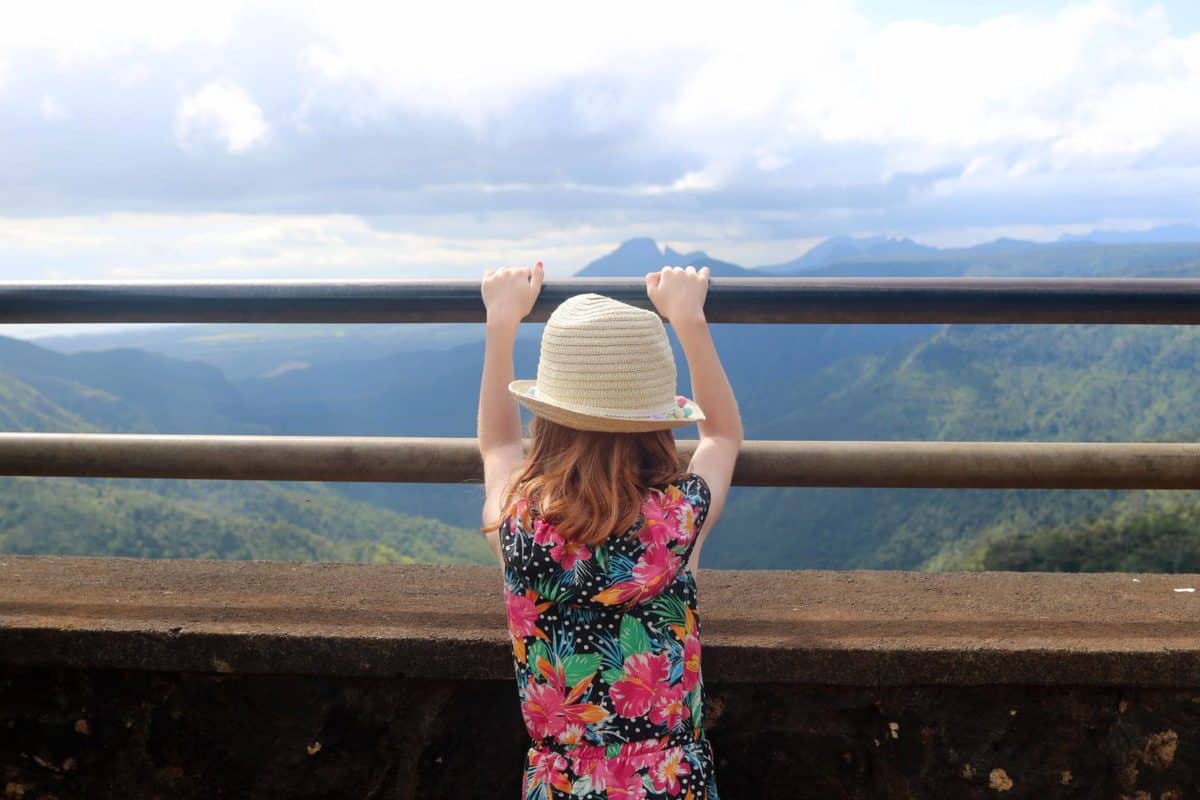 The Grand Bassin is a sacred crater lake is one of the most important hindu pilgrimage sites outside of India. The lake is surrounded by Hindu statues and buildings. When we visited in the Mauritian winter it was pretty flooded but I think it would be great to visit at a drier time of the year.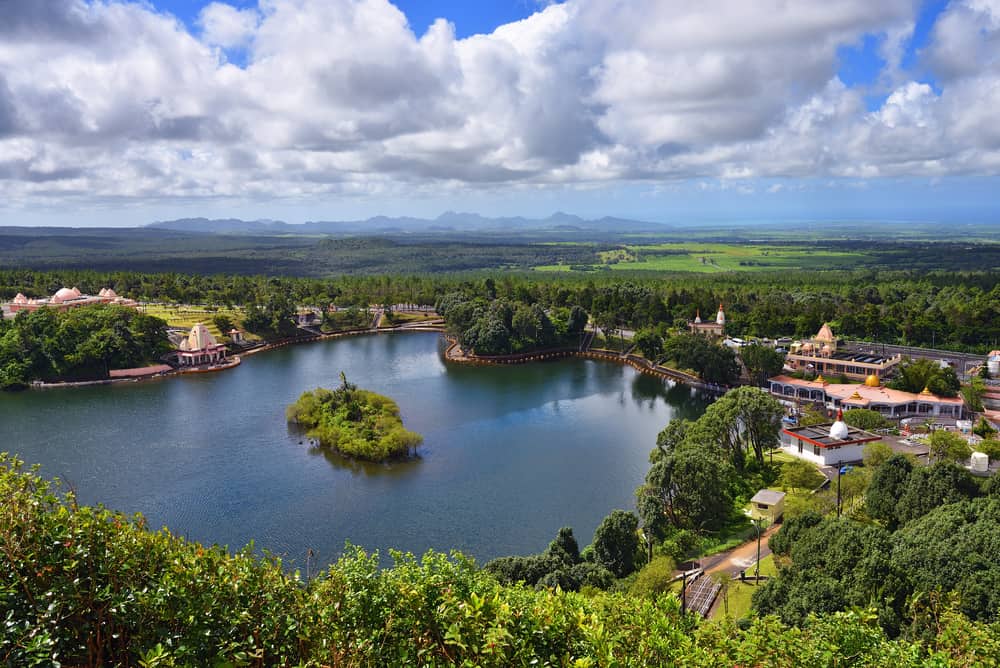 There are many more places to see and things to do in Mauritius with kids – La Vanille Nature Park, visiting Le Morne Brabant or even indulging in watersports! It's a fantastic country to visit as a family.