If you ask the children what their favourite part of Mauritius was they would probably say the pool, the beach or the boat trips. But, if we asked them what they thought of the children's fun park we went to, TerrOcean Le Domaine de l'Etoile, they'll rave about it for hours. It was such a nice way to spend a few hours so I thought I'd share it with you. It should definitely be added to any family itinerary on a holiday in Mauritius.
Le Domaine de Etoile is the biggest natural and private reserve in the whole of Mauritius. It's over 1200 hectares and, unlike most of the attractions in Mauritius, is situated on the eastern part of the island. It's full of native forests, lush valleys and dense vegetation – it was a place easy to fall in love with.
We didn't realise from the website but you're meant to book a day or two in advance. Thankfully the staff had space to accommodate us without a booking. Our tickets gave us access to the reserve where we could hike and walk as well as access to the Kids Fun Village and the mini farm.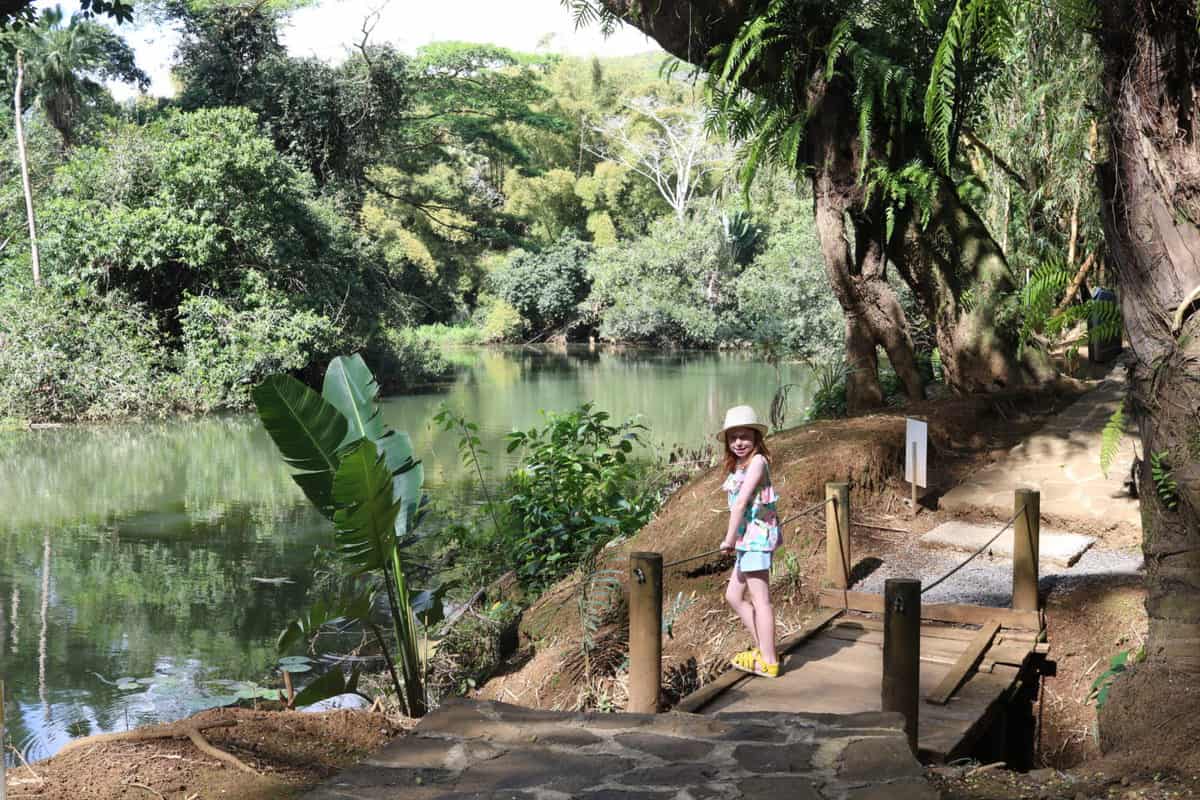 We started our day in the Kids Fun Village where the children got to do a GoApe style ropes course. I was nervous about this sort of activity overseas but the harnesses and set up is very similar to that of the UK courses and I felt the children were safe throughout and they loved the experience.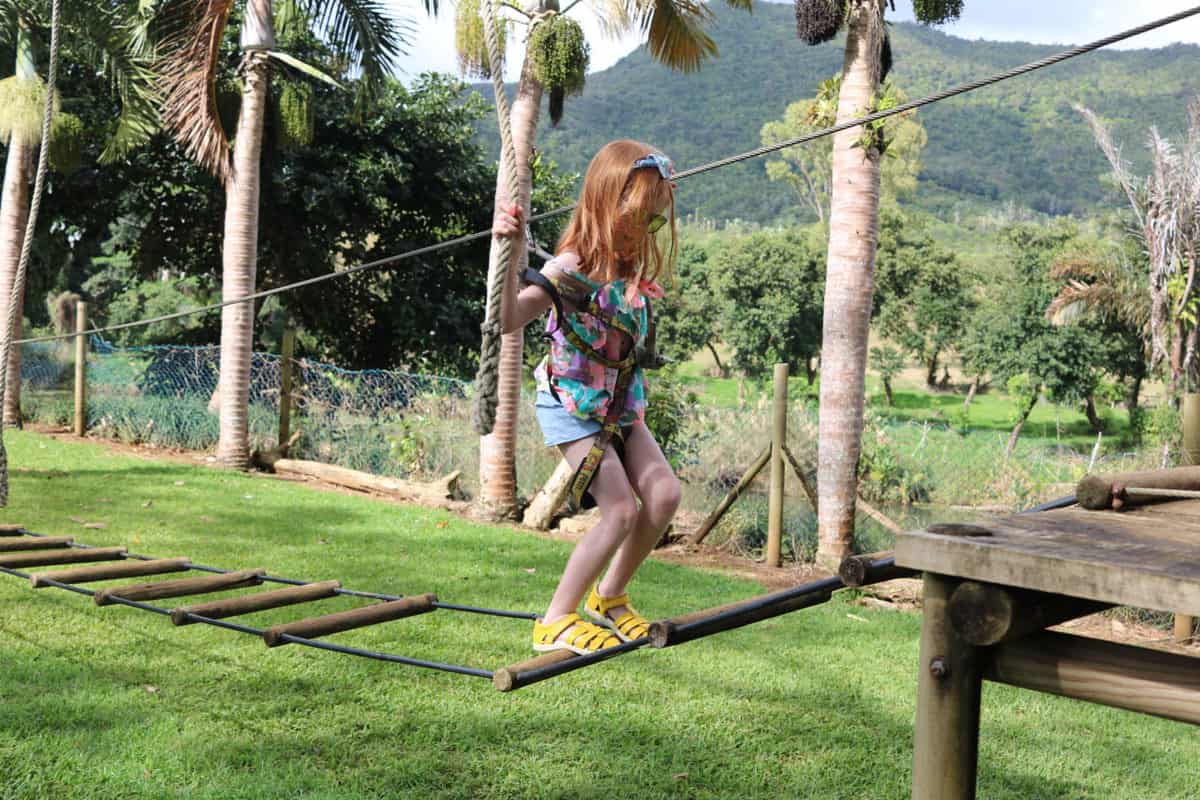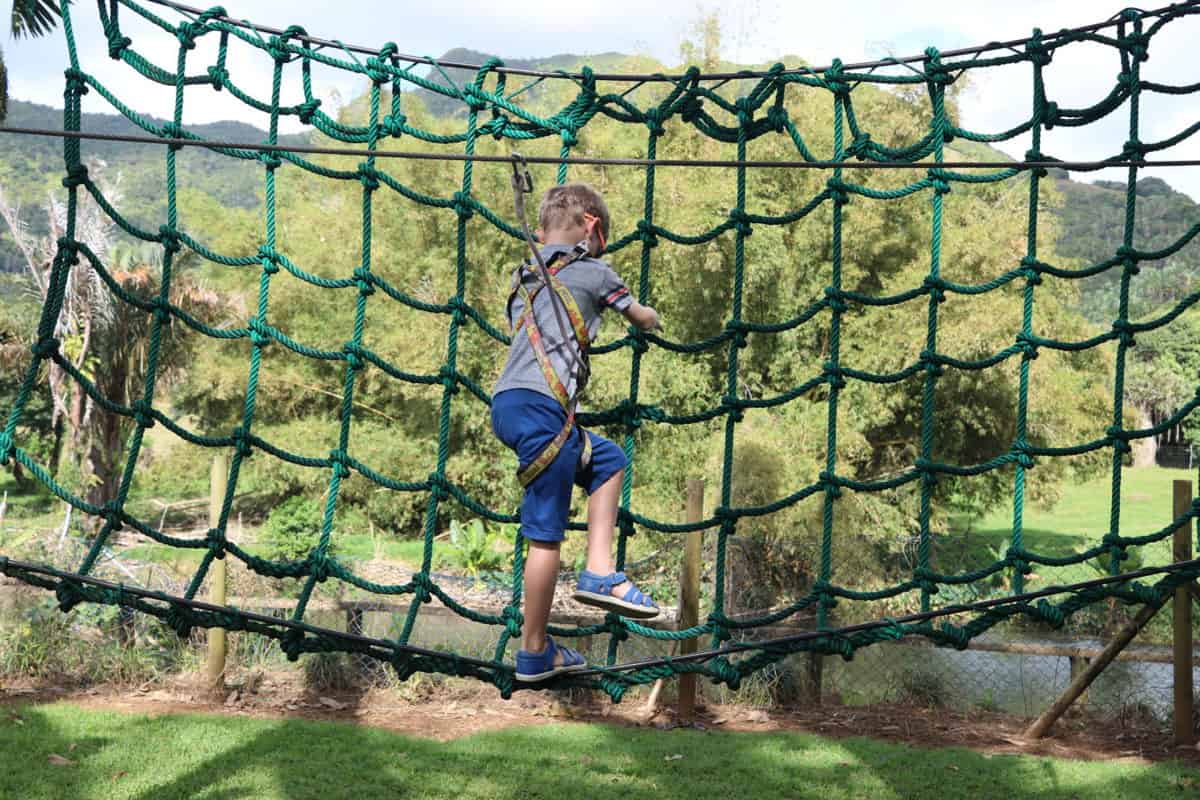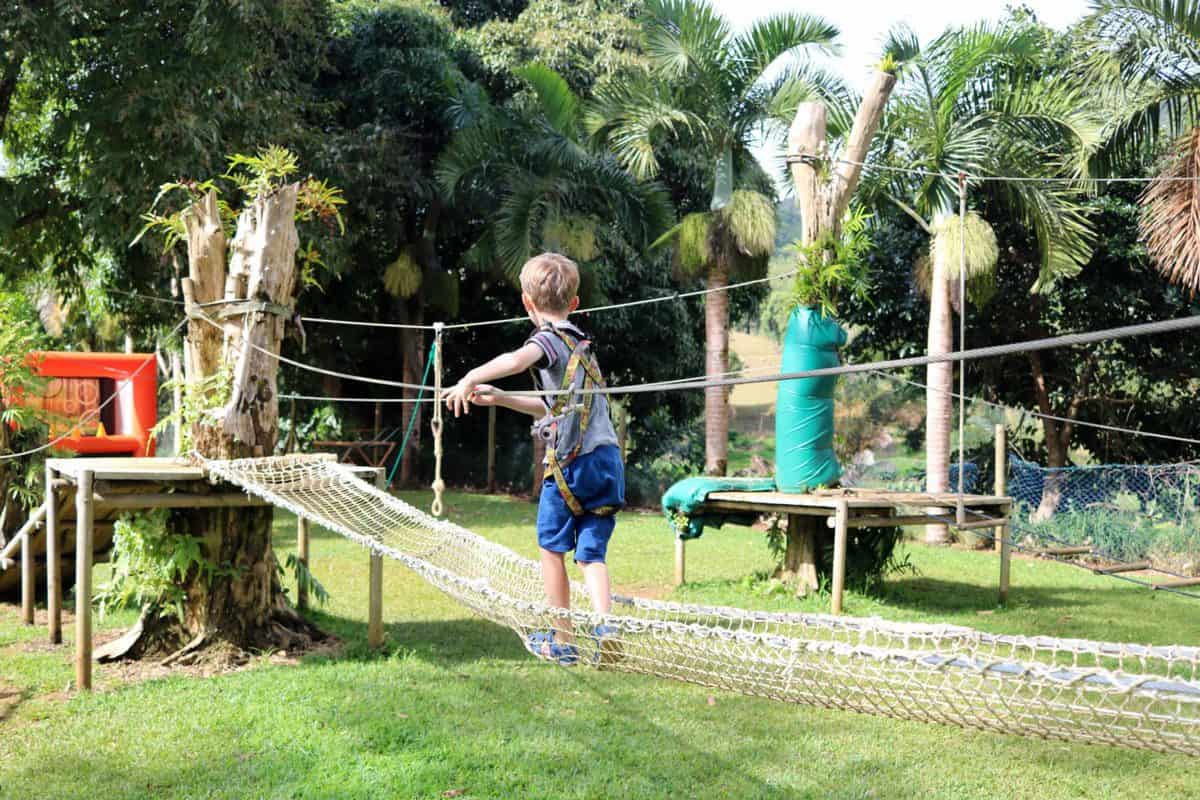 After this the children got to ride motorised go karts around a track that they really enjoyed and there were also pedal cars to use as well although the children couldn't get the hang of pedalling them.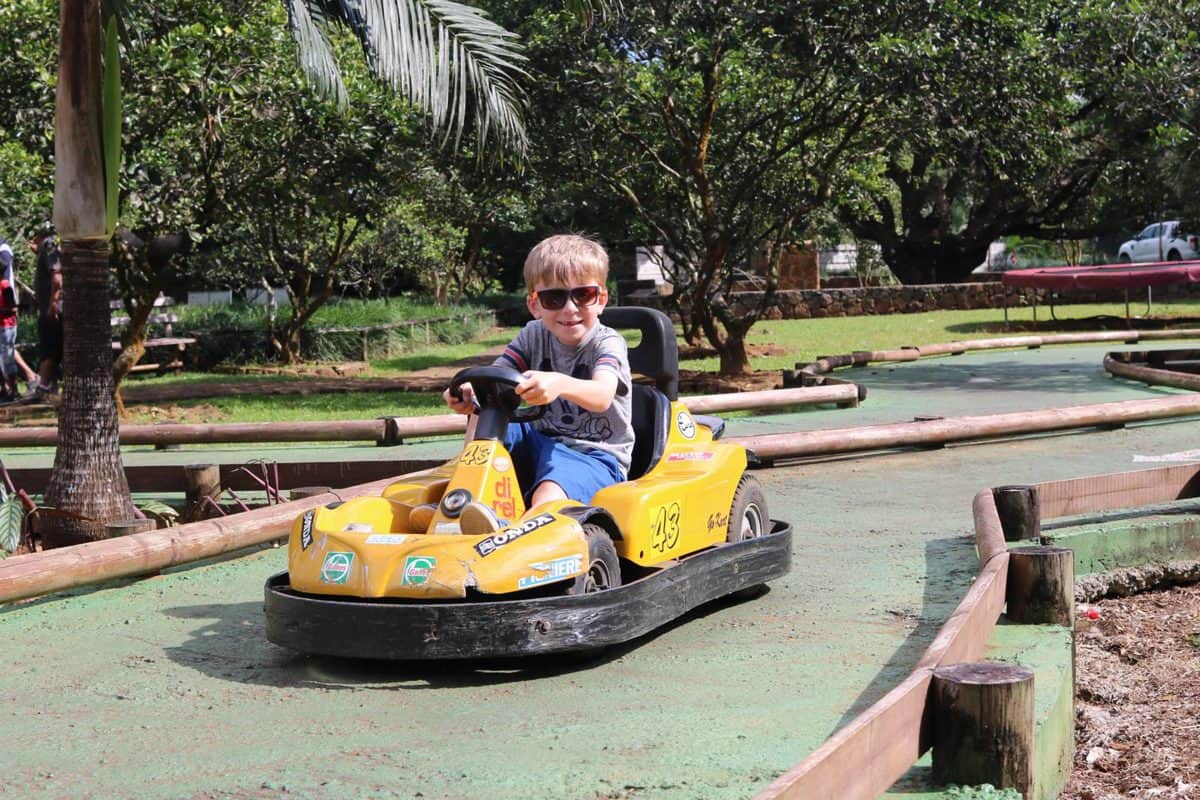 Next the children got to drive an inflatable boat around a course on water. This was so different to anything they had ever done before and they loved it. It did take them a while to get the hang of but it was such a fun activity.
The children finished with quad biking which was great fun and they were both getting really engrossed in – until Little Man flipped his quad bike up the side of the course and landed under it! This was such a scary moment but he was fine and the staff dealt with the situation really well – checking him over, getting ice and knowing what to do. He was fine and was bouncing about on a trampoline a short while later.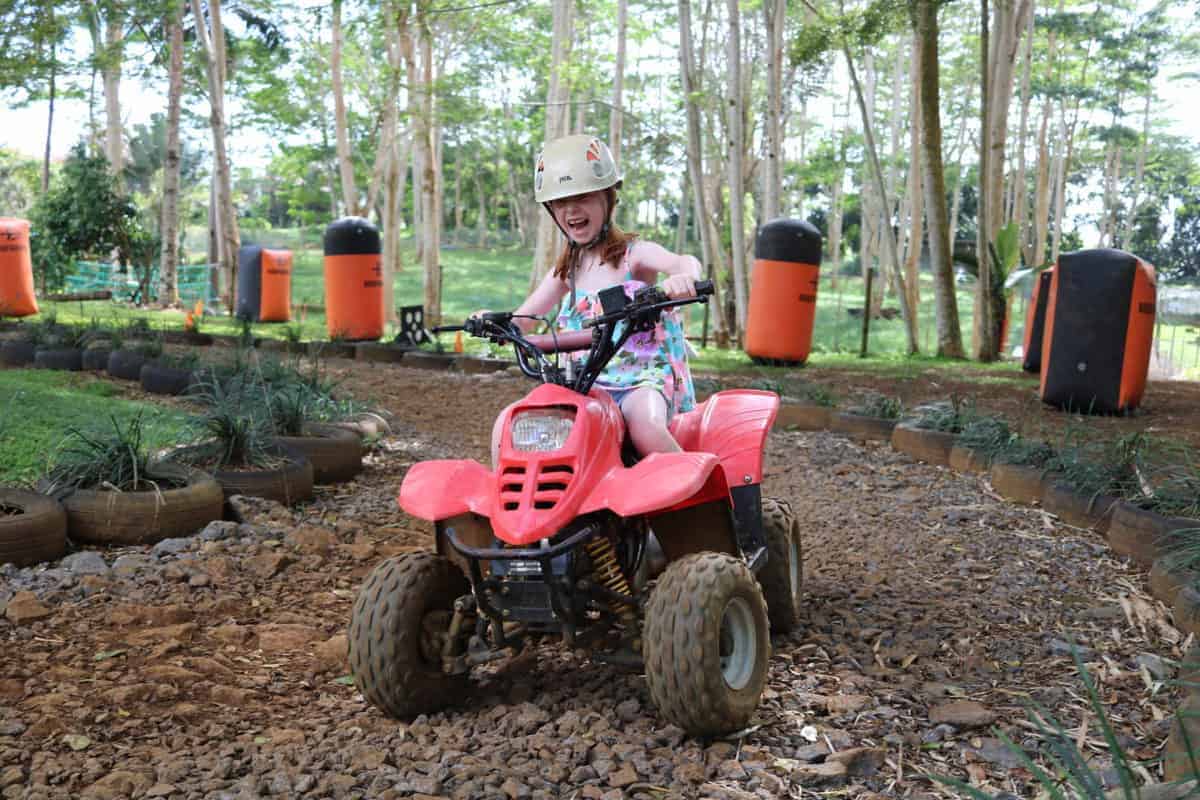 We spent some time looking around the mini farm and the children loved the mix of pigs, ducks and small animals – although you could really smell it was a farm!
Before heading home we took in some of the natural landscape, enjoying the sound of the river as we walked along and loving the view of lush greenery in every direction. It was a beautiful place to spend time.
There is also an Etoile restaurant that was catering for a team building activity day when we were there so you're able to get lunch or refreshments during your visit too.
Our time at TerrOcean Le Domaine de l'Etoile cost just the entrance fee of 250MUR for adults and 175MUR per child – around £19.00 on today's exchange rate for the four of us. There were also a lot of extra payable, bookable activities like full size ziplines, horse riding, quad biking, dirt buggies and archery. You can find out more information and the full Domaine de l etoile activities price list over on their website.