Disclosure: We have been gifted Merlin Annual Passes for the year however all opinions are my own.
Although we have had Merlin Annual Passes for two years now, and visit London regularly, until now we have never taken the children to Madame Tussauds. At age 4 and 6 they are not very familiar with actors or actresses and even political figures so I wasn't sure whether they'd enjoy it. Being indoors though it's a great family activity whatever the weather.
But, having visited recently I can safely say that LP and Little Man had a great time and it's a fantastic London attraction for children. So here are my top tips for taking children to Madame Tussauds:
When you get to Madame Tussauds there are a lot of different doors to go in for different things. If you need to buy tickets it's door 4. If you have fast track it's another door and if you have tickets already it's another door. Fast track tickets get you in the quickest and the standard ticket queue was quite long. Be prepared to queue and take something to keep the children amused – snacks work wonders there.
If you have a pushchair you can't take it inside with you. Instead there is a pushchair 'valet park' that you can visit before joining one of the ticket queues.
Once inside Madame Tussauds it's very busy if visiting at peak times. The start and end of the day would be quieter – as would term time weekdays.
There are a lot of stairs inside as Madame Tussauds is set over quite a few floors. If you have a baby then a baby carrier could be really helpful.
Children could get lost easily at Madame Tussauds – we found we lost sight of LP and Little Man numerous times. It should go without saying but, make sure you look around together. It's so busy that little people can easily get separated.
The children loved having their photos taken with the stars but, you did have to wait a while for some of the wax works to be available. Queuing systems were a little haphazard and at times a bit of a free for all but we found waiting patiently and making note of who else was waiting really helped and the children always got a turn to have their picture taken. Be aware though – other people were not always as patient as LP and Little Man.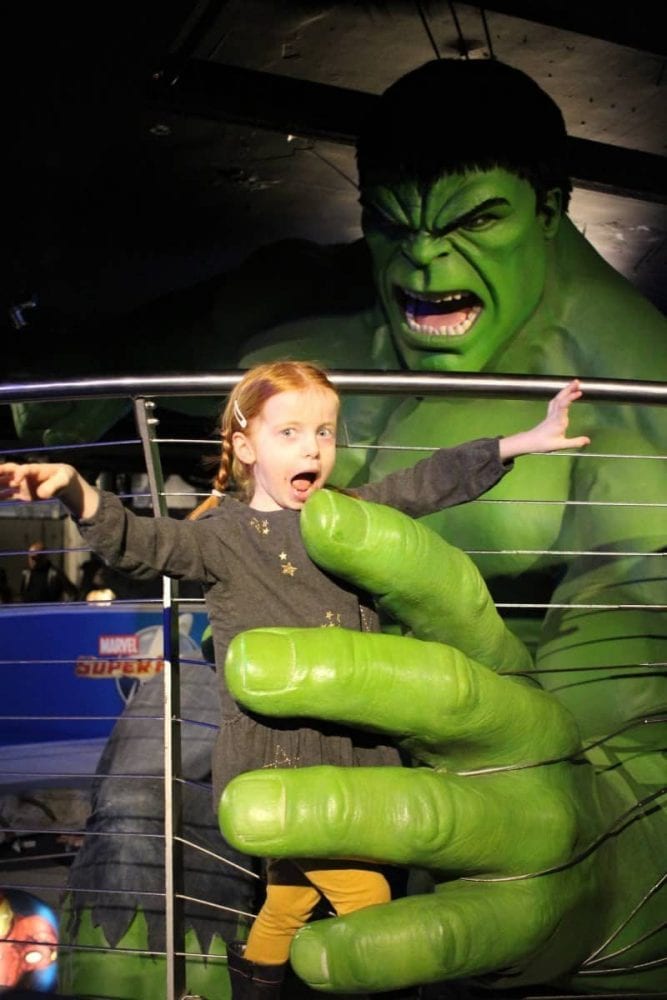 There are some parts that the children loved more than others. LP loved all the pretty female celebrities in their pretty dresses and both the children loved Shrek, Tinkerbell, ET and the whole Star Wars and superhero sections.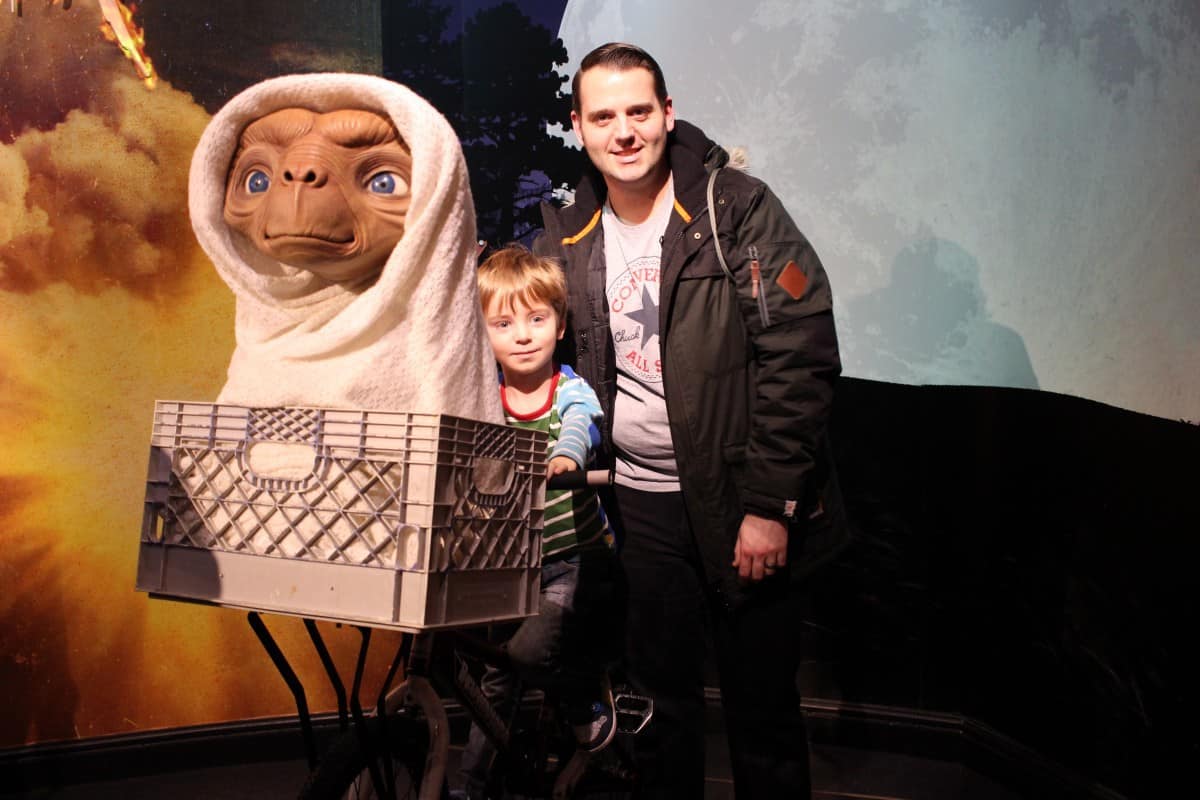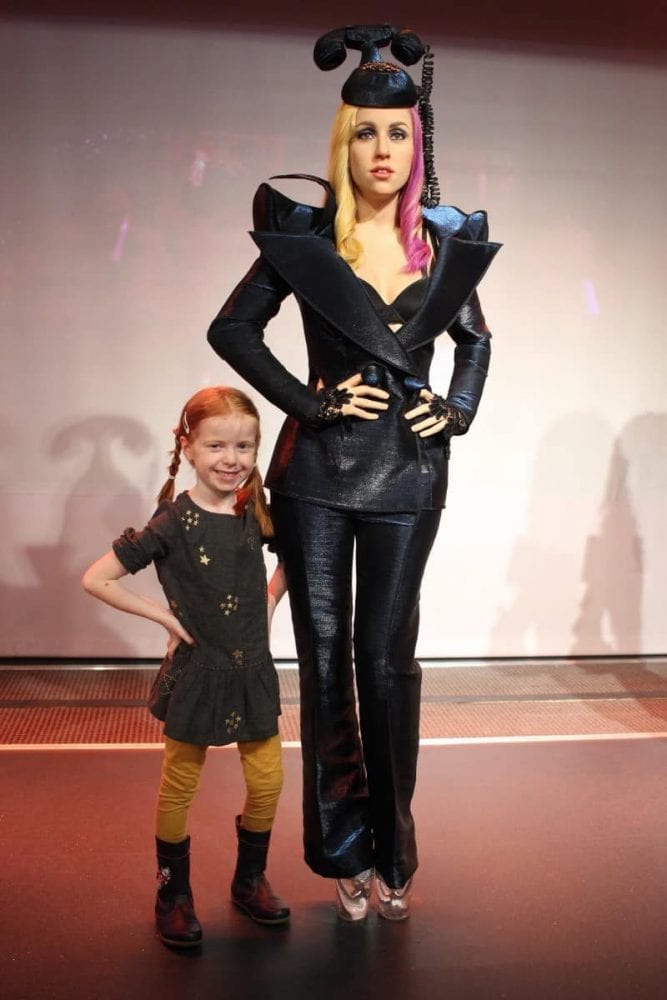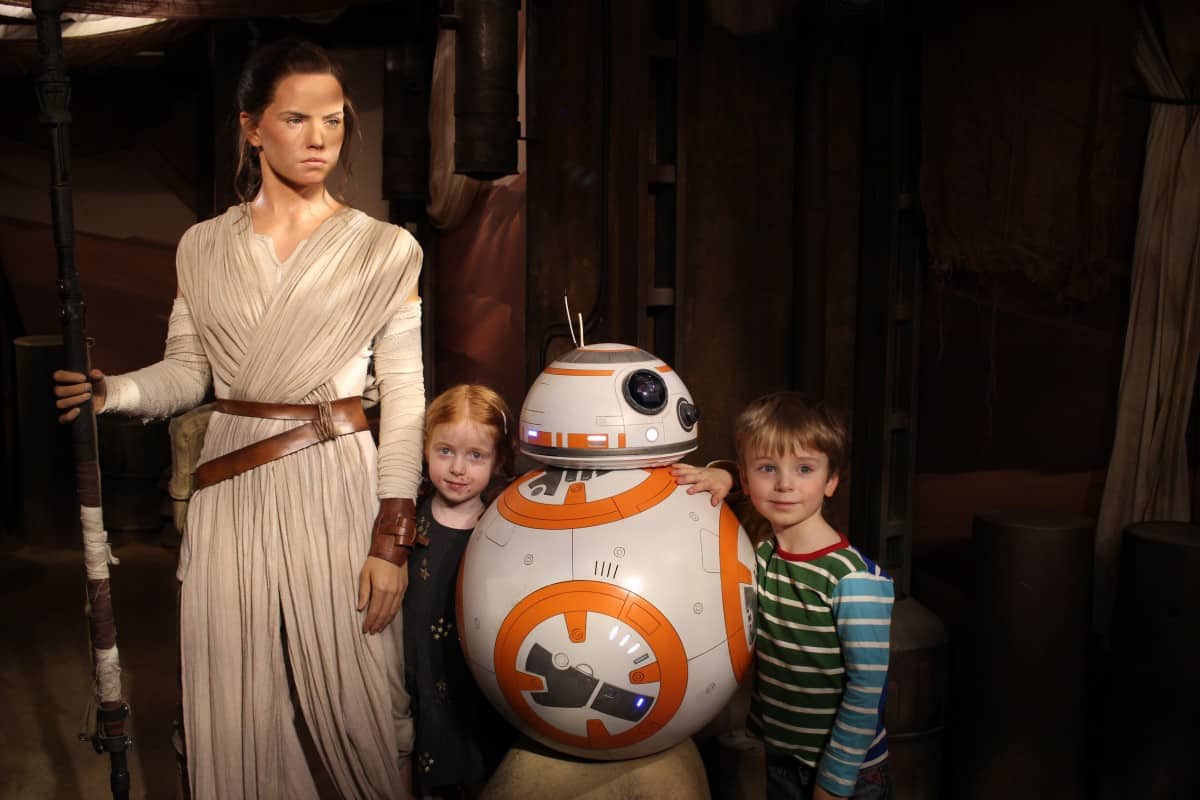 But, there are also some bits the children might find scary. The music in places is a little dark and when you see King Kong be aware that he moves – LP really didn't like the giant gorilla head moving and making noises behind her.
There are plenty of places to stop and have a drink or a snack – or feel free to pack your own. We found that keeping the children refreshed throughout helped them enjoy the experience so much more.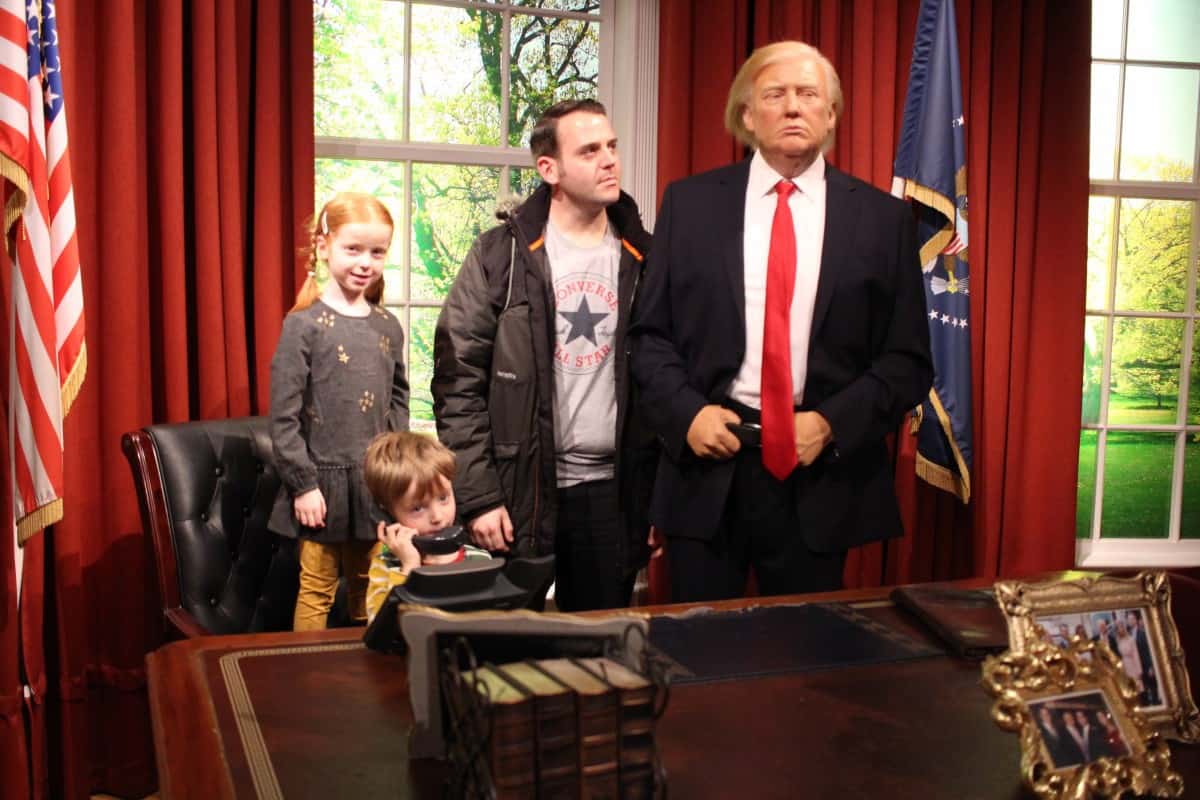 Each wax work has an information sign with it telling you about the person and letting you find out more about them and their achievements. LP especially loved this as she loves learning new things and it made Madame Tussauds quite an educational experience.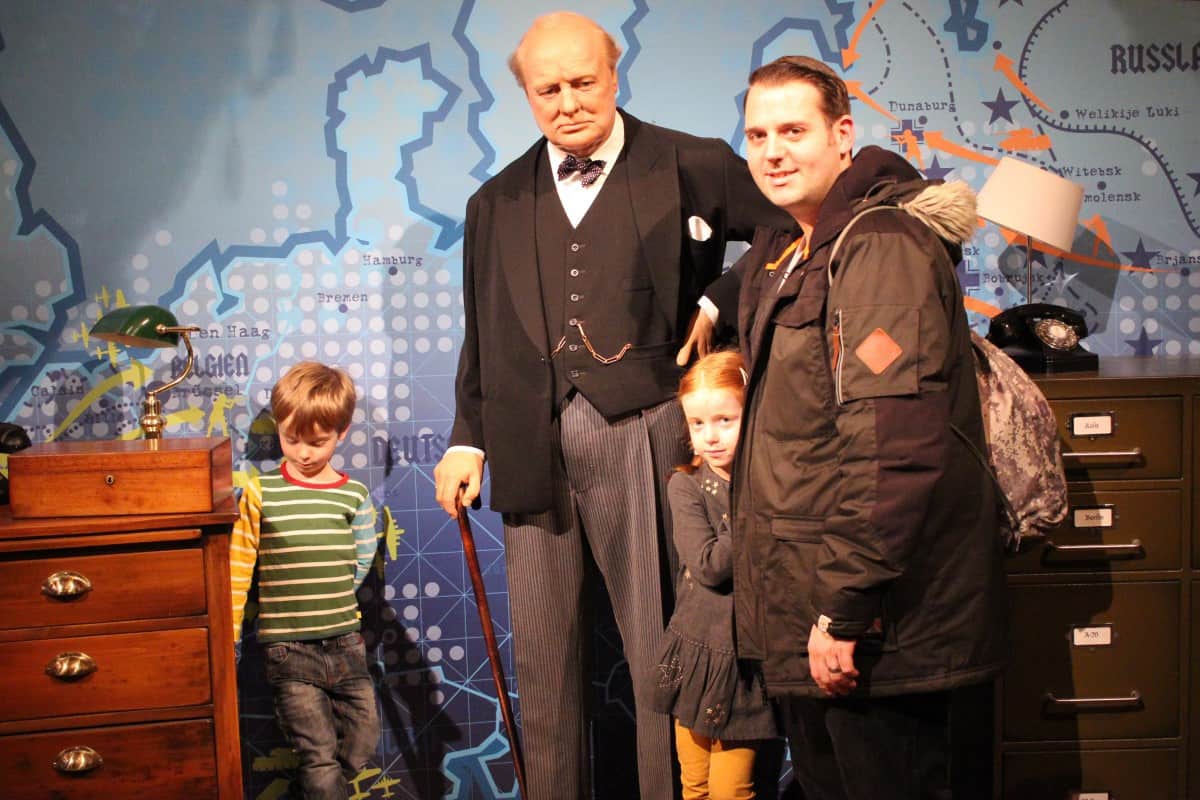 Towards the end of the experience there's a Marvel 4D movie. You may have to wait for the next showing to start but it's well worth waiting for and a highlight of the day for the children.
Madame Tussauds was a really lovely day out, although it was incredibly busy. The next time we visit we'll arrive for opening time or do it right at the end of the day to avoid the crowds. But, the whole family loved it and it's definitely somewhere you can go with children of all ages.