*This is a paid post
LP and Little Man both love learning and it's always nice to find ways to support their education at home whilst having fun. This month we were sent the first Mysteries in Time subscription box which aims to teach children about the world of years gone by whilst giving them fun and creative things to do at the same time. The children love monthly subscription boxes but have never had a history based one before.
Mysteries in Time is a history time machine, delivered to your door each month which teaches children about a different era each month. The first box starts with Ancient Egypt to learn about and month by month transports you through Elizabethan times, Ancient Greece the Aztecs, Ancient Rome and so many more places with every box.
LP and Little Man were sent the Ancient Egypt Mysteries in Time box and they couldn't wait to delve into the time machine and see what activities it had in store for them.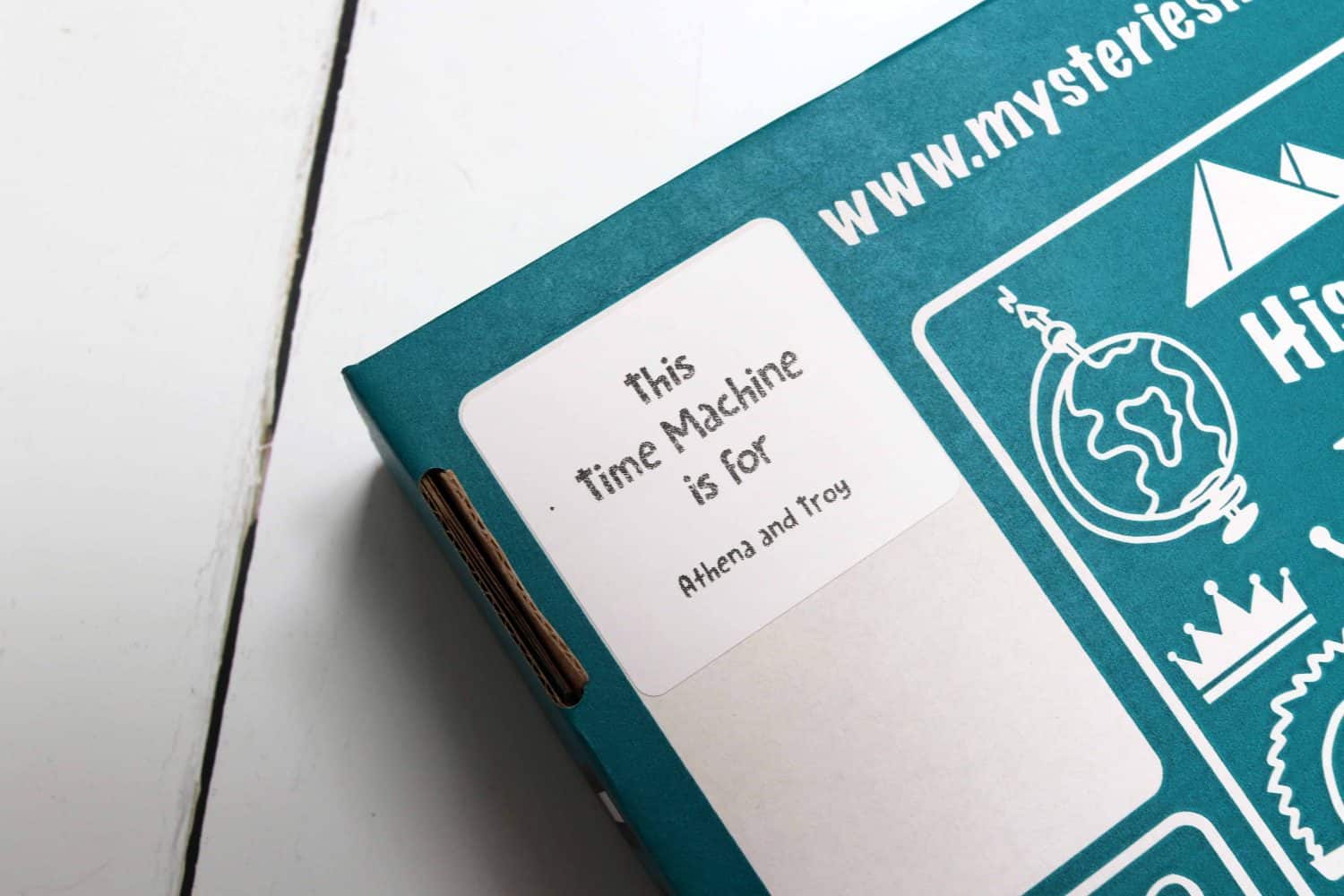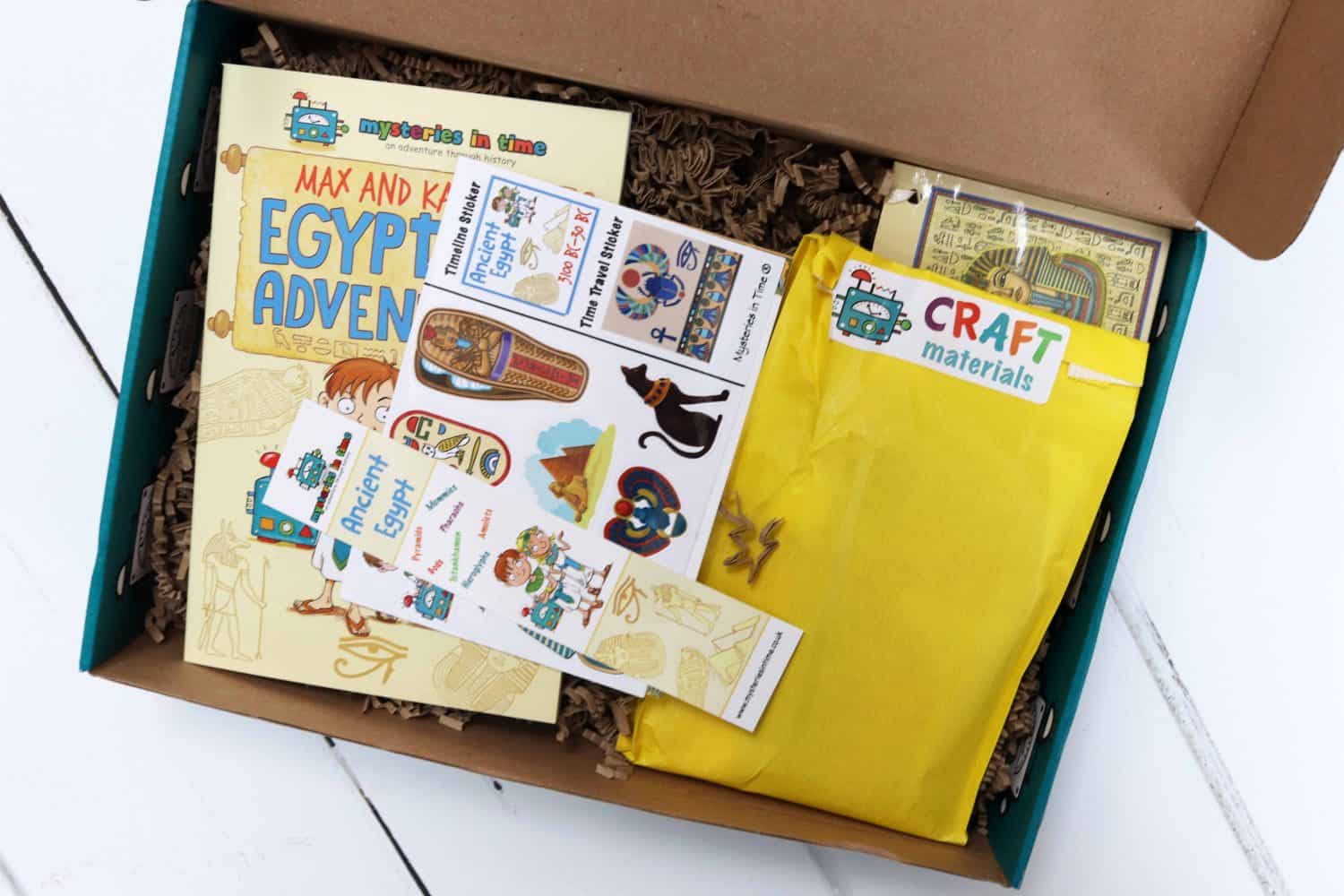 Mysteries in Time has two different options – classic or bumper packs. The classic pack contains a story book and history booklet full of puzzles, facts and activities, a bookmark, sticker sheet and a timeline sticker all sent in a personalised time machine envelope.
The bumper pack includes everything from the classic pack plus a craft activity inspired by history and a history related gift all in a personalised time machine box.
The first classic or bumper pack also has a huge world map and timeline poster to add stickers to each time a new time machine arrives at your door.
The children loved the world map poster and can't wait to display it somewhere at home. It's a great tool to teach children about the wider world and geography as well as a timeline of history. Sticking the timeline stickers on each month will also help reinforce to the children where and when in history the era was that they're learning about.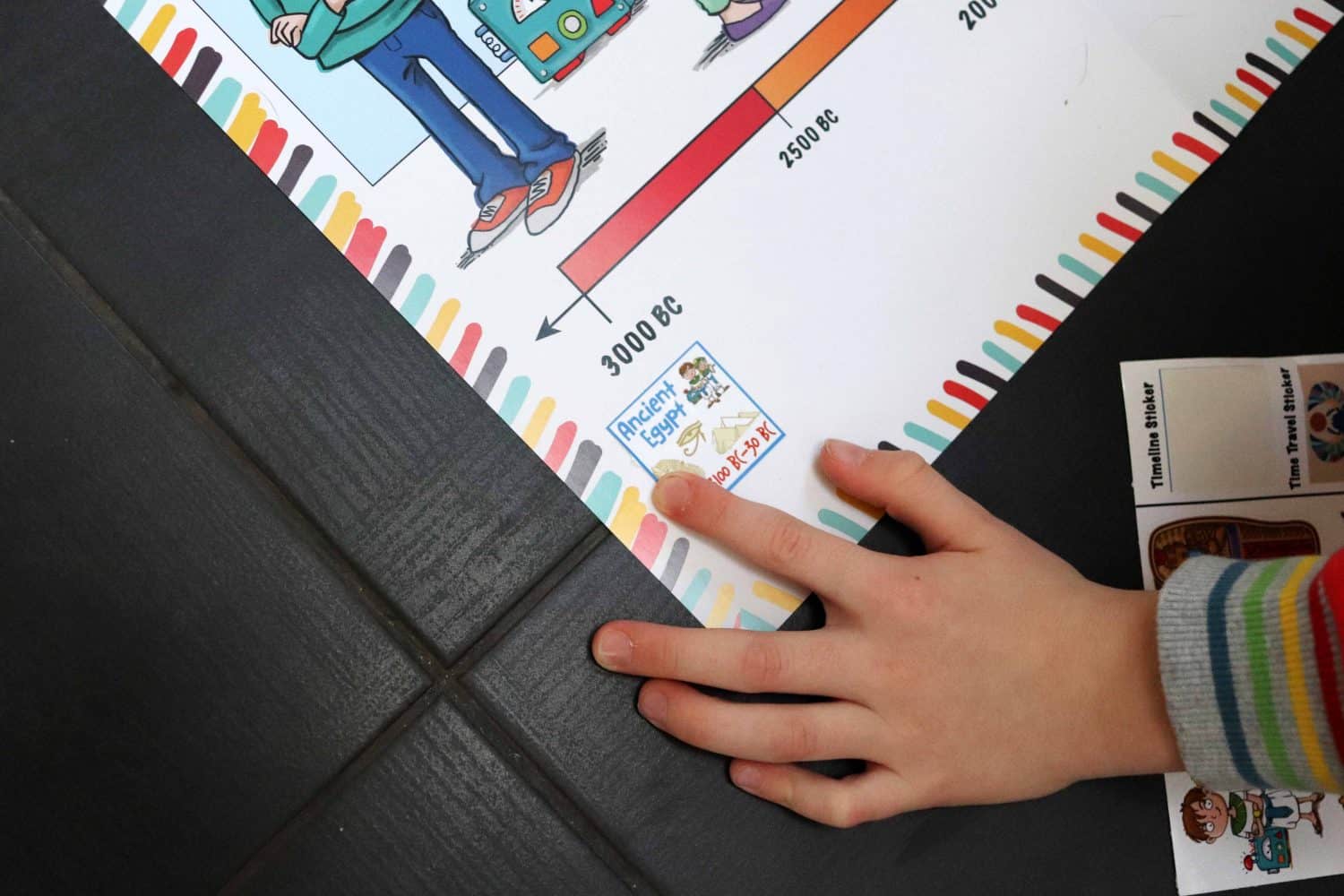 The Ancient Egypt booklet is large format, good quality and full of things to look at, lots of colours and pictures. It was exciting from the first moment the children picked it up.
The booklet teaches where Egypt is, the geography and climate as well as famous people, symbols and artifacts from the era. It goes through Egyptian gods and goddesses, amulets, astronomy and famous structures like the pyramids and sphinx.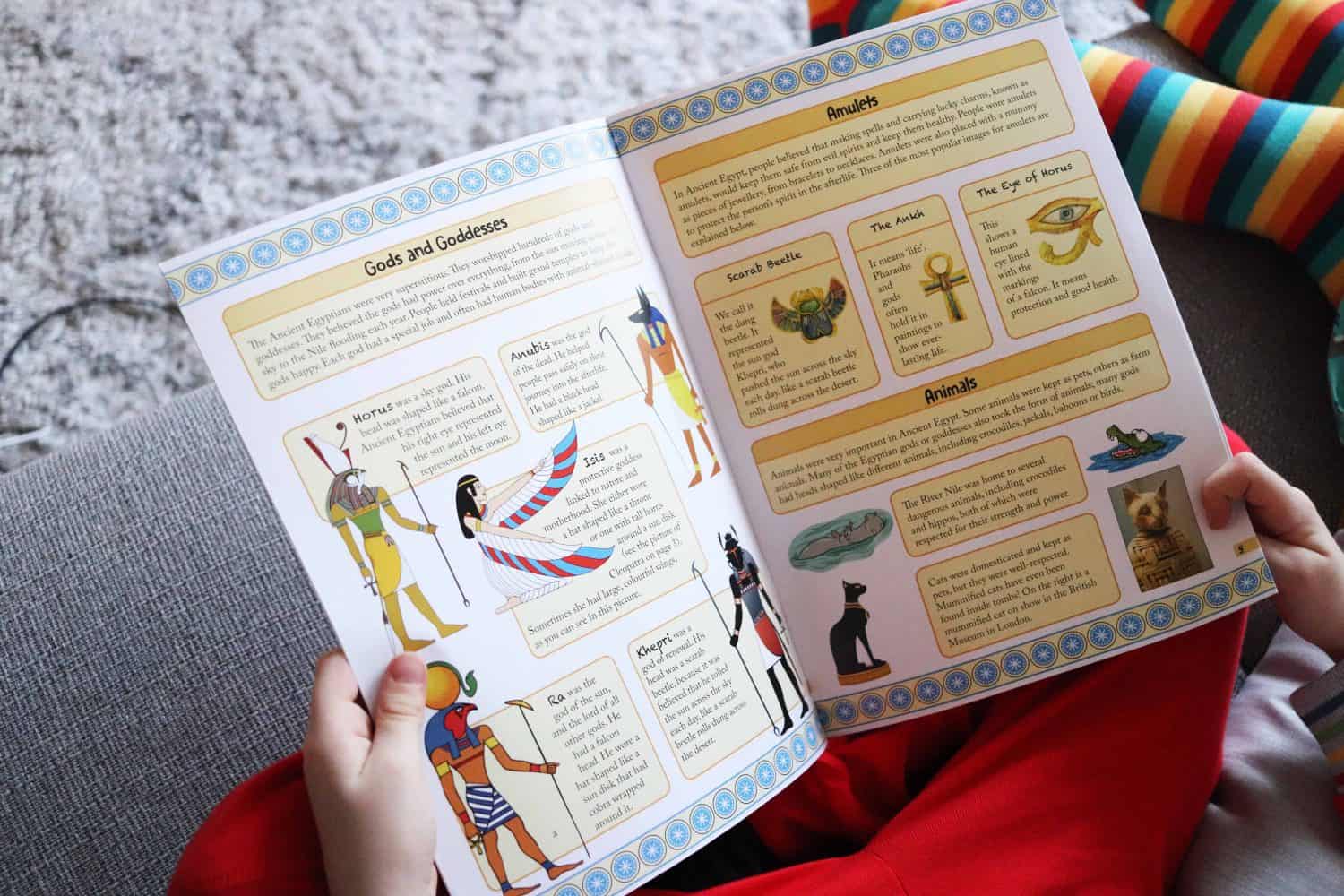 In the back of the booklet are colouring pages, activities, word games and quizzes to test and reinforce what the children have learnt through reading the booklet. They were both able to read and understand everything without any help and loved telling us everything they've learnt.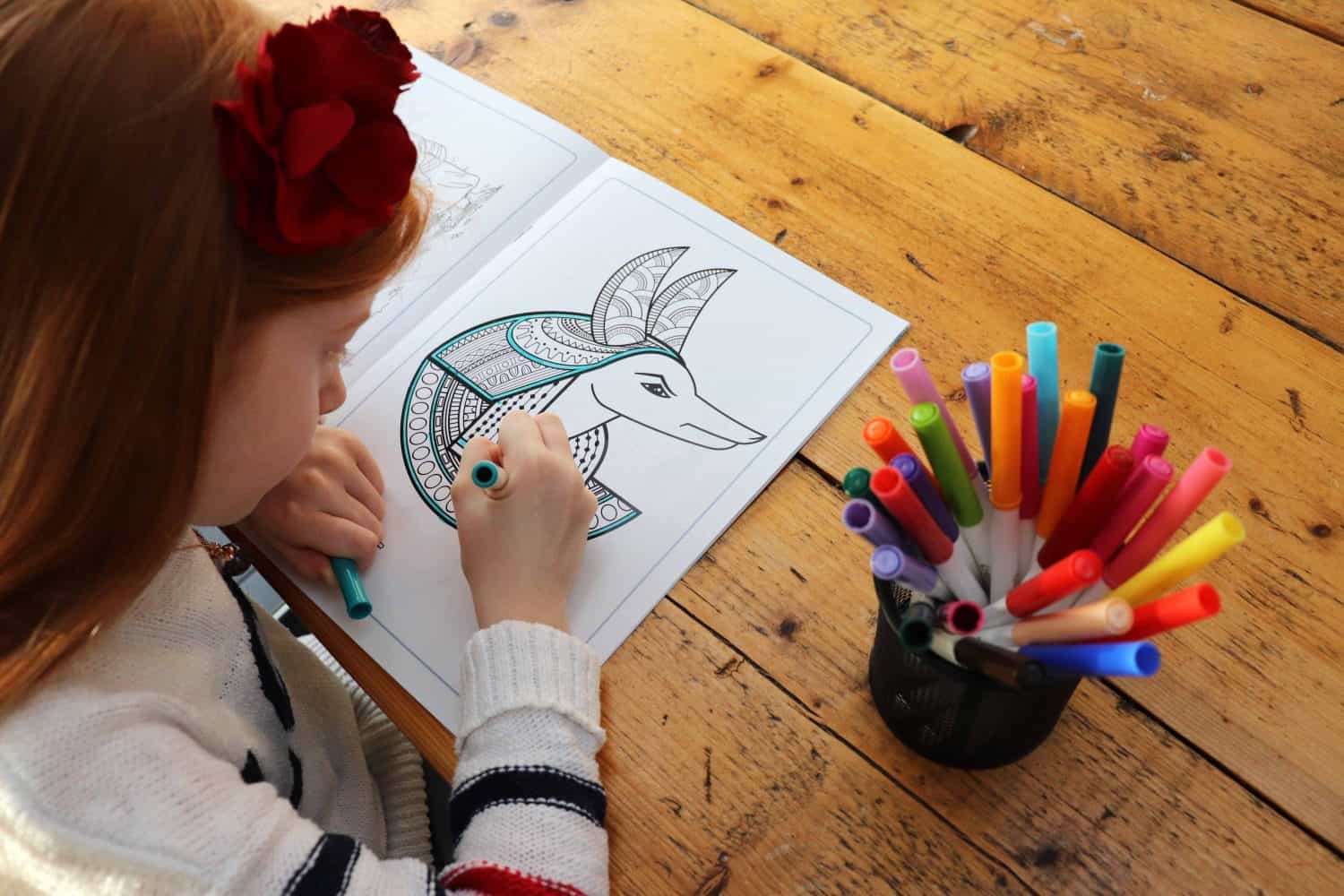 The pack also includes Max and Katie's Egyptian Adventure which is a really lovely illustrated story book. It follows the main character's journey back to Ancient Egypt to help solve a mystery. The children loved the book and it really helped teach them more about Egypt too.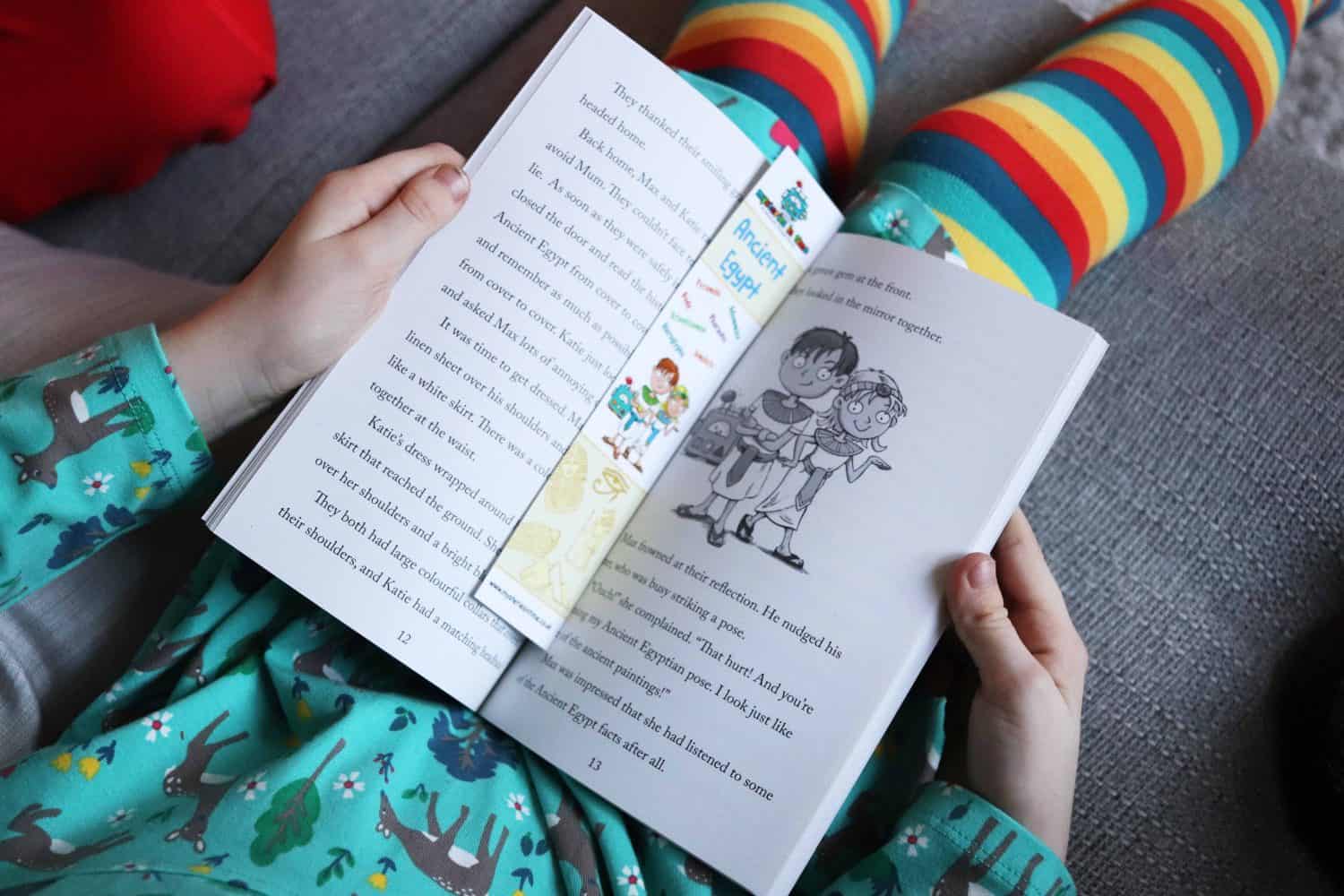 The time machine also contained craft supplies for the children to make their own amulet – and there was plenty to make two amulets. They both chose different designs and followed the instructions to make really lovely clay creations that I know they'll treasure for a long time.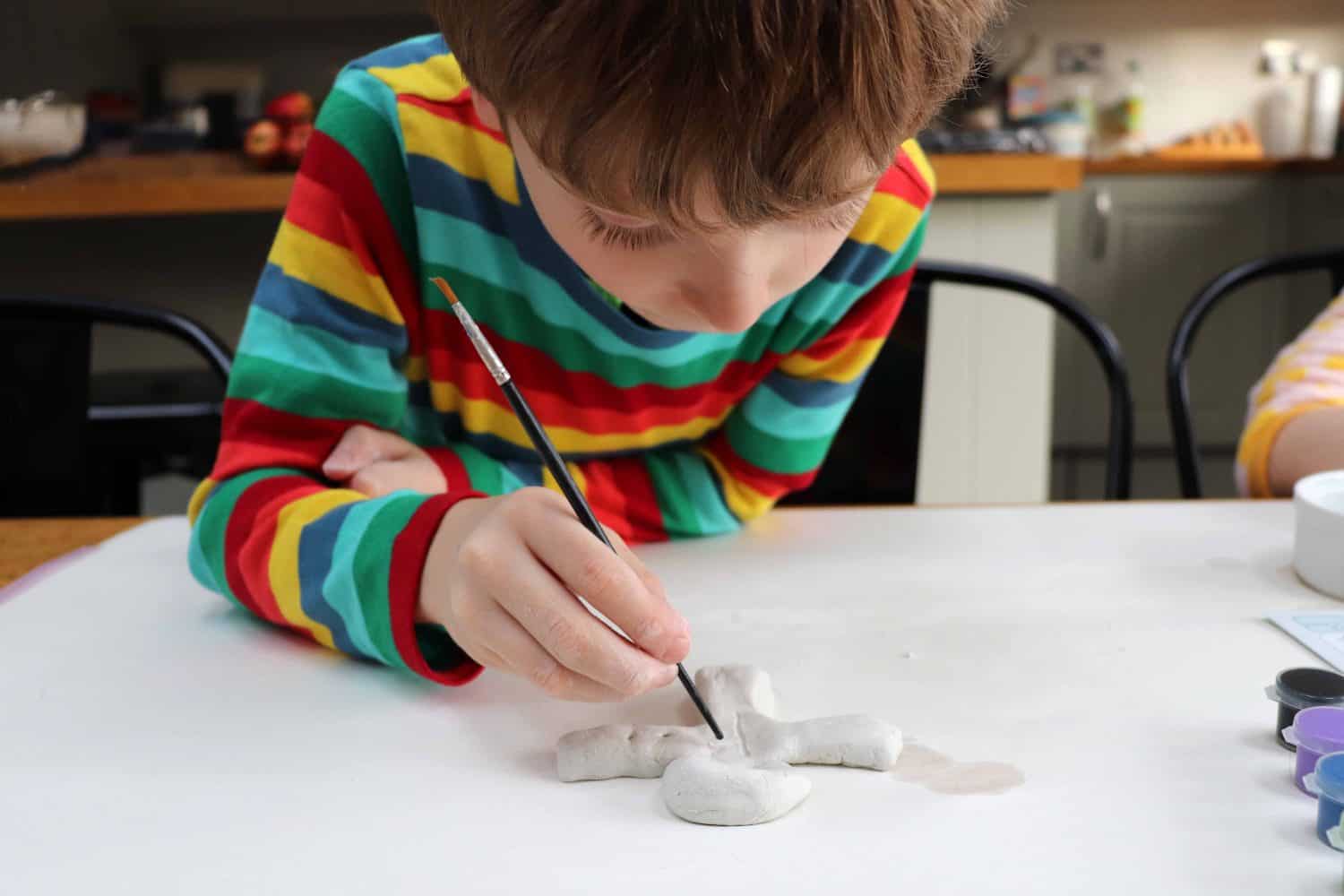 The box also included a lovely little Tutankhamun figure to keep, stickers and a bookmark. The children loved the box as a whole and it was the perfect size to share and work through together.
LP learnt about Ancient Egypt last term at school and Little Man only knew about Egypt from the things his sister had told him. The Mysteries in Time box was exciting for both of them, teaching them both new things and helping to add to an interest that LP already has thanks to school.
Each time machine box is full of fun ways to keep children entertained and is aimed at children aged 7-11 year olds. Little Man isn't seven for a few months but still really enjoyed the Mysteries in Time box and got a lot from it.
I think Mysteries in Time would be a fantastic investment to inspire any child to learn more about history whilst giving them activities to work through after school or on a rainy day. I haven't come across kids educational subscriptions like it in the past and we love it.
Mysteries in Time costs from just £6.45 per month plus postage for the classic pack or £11.45 per month plus postage for the bumper box. You can find out more over on their website.