Disclosure: We were invited on this day out for the purpose of this post however all opinions are my own.
We started our February half term with a wet and windy trip to London. Regular readers will know how we love a trip into the capital as a family and have explored so much of the city but one place we had never been to is the London Transport Museum.
Nestled in the heart of Covent Garden Piazza with its boutique shops and chic cafe style eateries, the London Transport Museum is in the perfect location if you are looking for things to do in London, especially on a rainy day, with the nearest tube line being Covent Garden on the Piccadilly line.
As we visited during one of the worst storms in recent memory, being inside all day was great. One thing that has put us off going before is the queue out the front door of the museum.We soon discovered that this was for people paying for tickets on the day and that there is a seperate fast track queue inside for people picking up pre-booked tickets. Friendly staff were walking the queue directing ticket holders inside, a welcome relief from the rain!
Once inside, we discovered a free to use cloak room, a rarity in our experience. There was also ample room inside for pushchairs too. Right before we made our way up to the second floor where the museum starts, there was a family desk where members of staff were on hand to explain what was currently going on in the exhibitions and the children were each given an activity sheet with different activities to do on each of the floors with the theme being 'Signs and Symbols'. They were also given a stamp trail sheet to find the thirteen stamp stations dotted around the museum.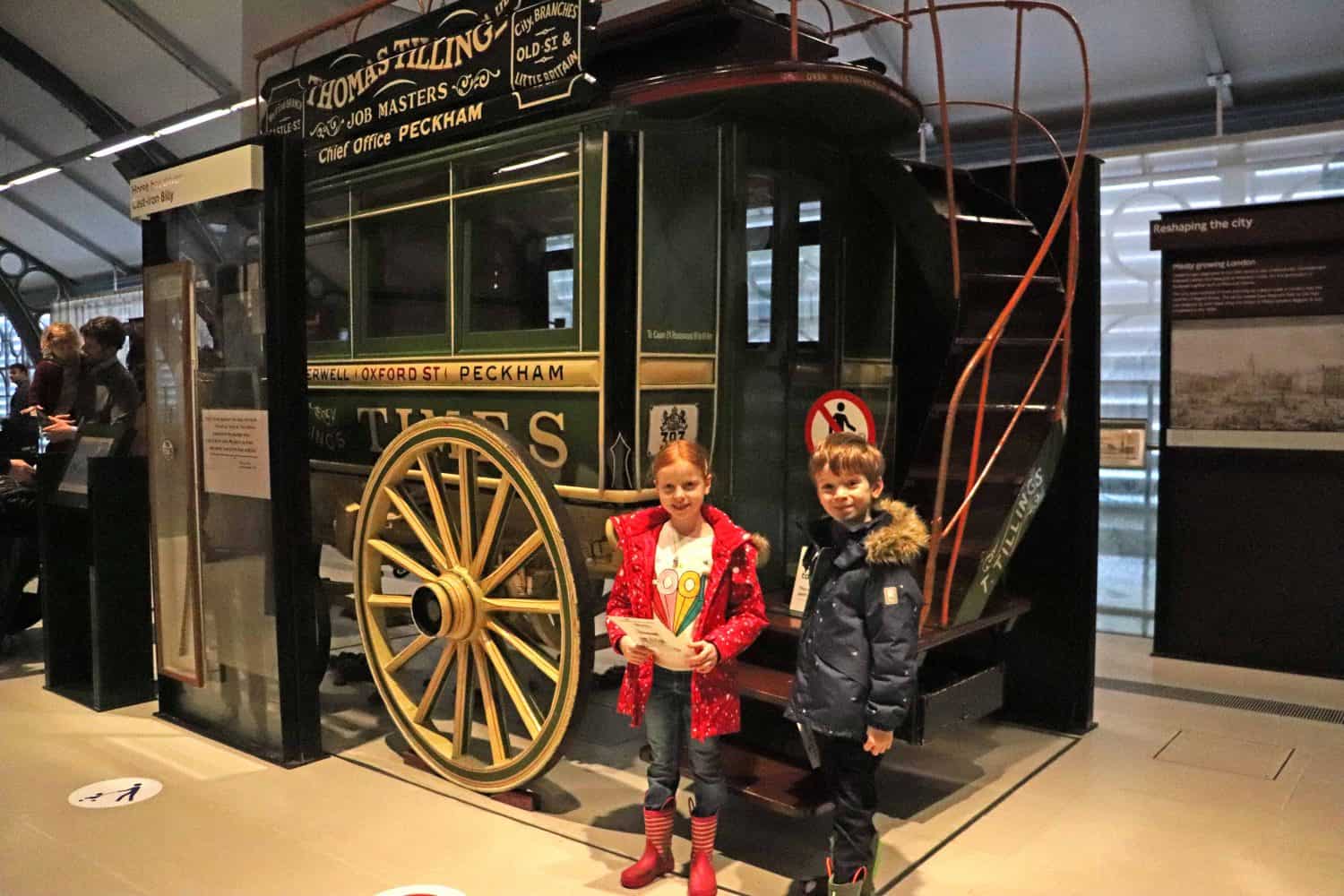 We made our way up to the start on the second floor and discovered some of the very first methods of transportation available to Londoners. We found original horse drawn carts, a one person sedan chair which two other people carried around and even horse drawn trams! Many were fully accessible with plenty of room to sit alongside mannequins dressed in period costumes. There were so many boards with lots of information about each exhibit along with push button interactive models explaining how the technology was improving.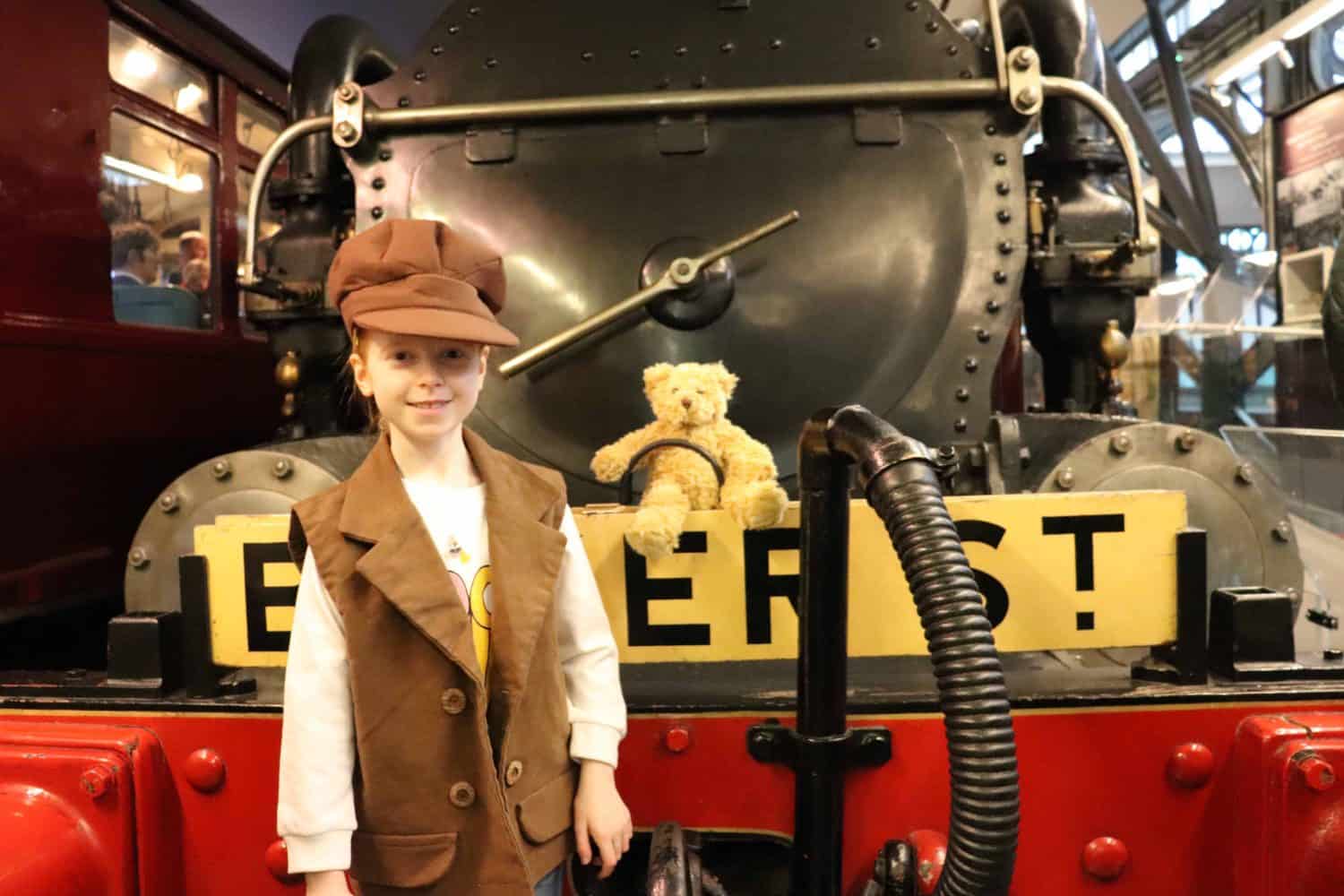 Down a floor we found the beginnings of the familiar London Underground as we know it today. Opened in January 1863, it began as the Metropolitan Railway and is now part of the Circle, Hammersmith & City and Metropolitan lines. A fantastic scale model of the entrance to the underground being built sits alongside an original steam locomotive from the era. It also has carriages that you can sit in which reminded us of the Hogwarts Express, it was fantastic!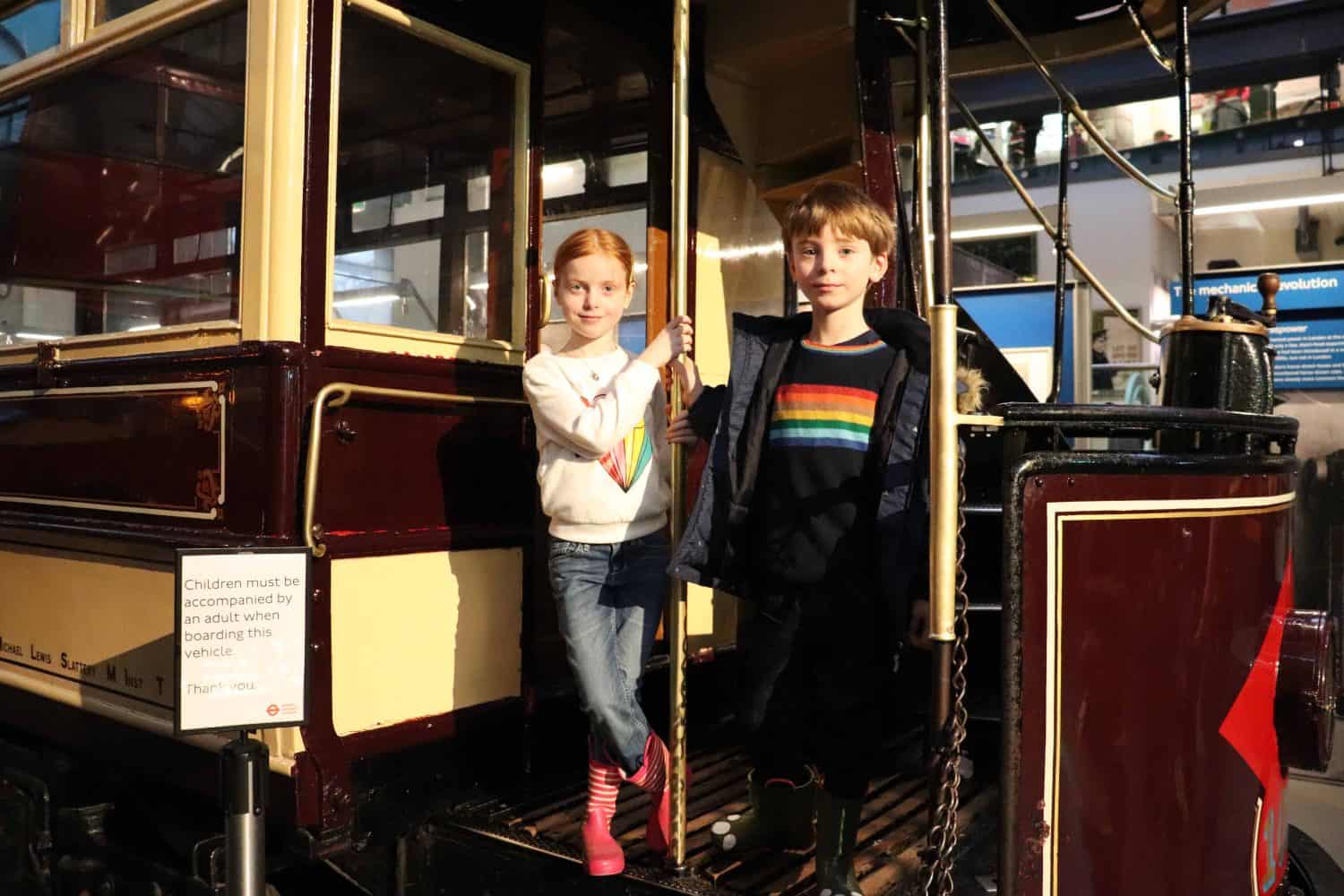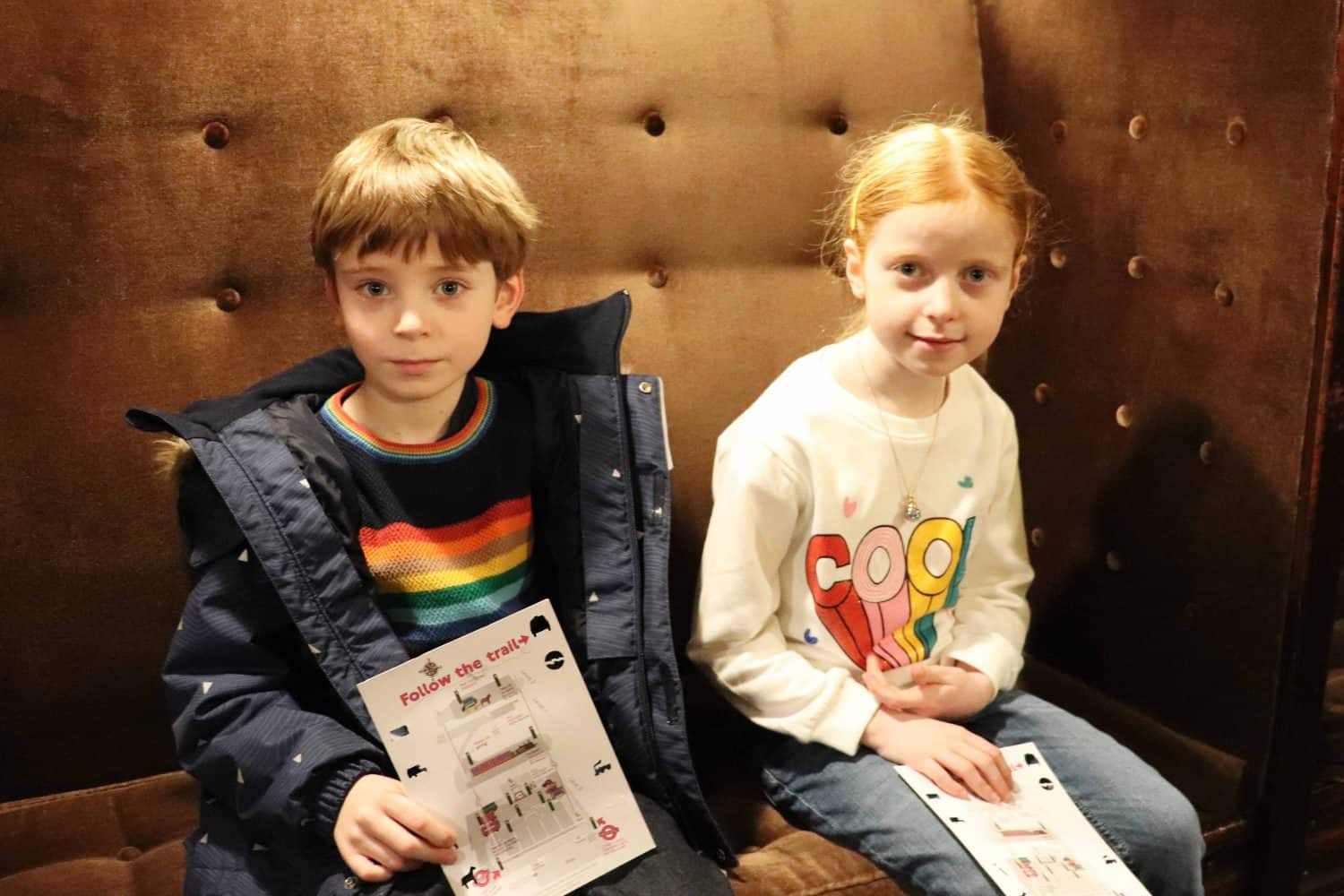 As we moved around the level, we found a child's play area where the little ones can drive a small train using some imagination and a video screen. They were even able to fix the engine to keep London moving and even sit in the drivers cab of a modern single decker bus. The children loved it and we had to almost pull them away.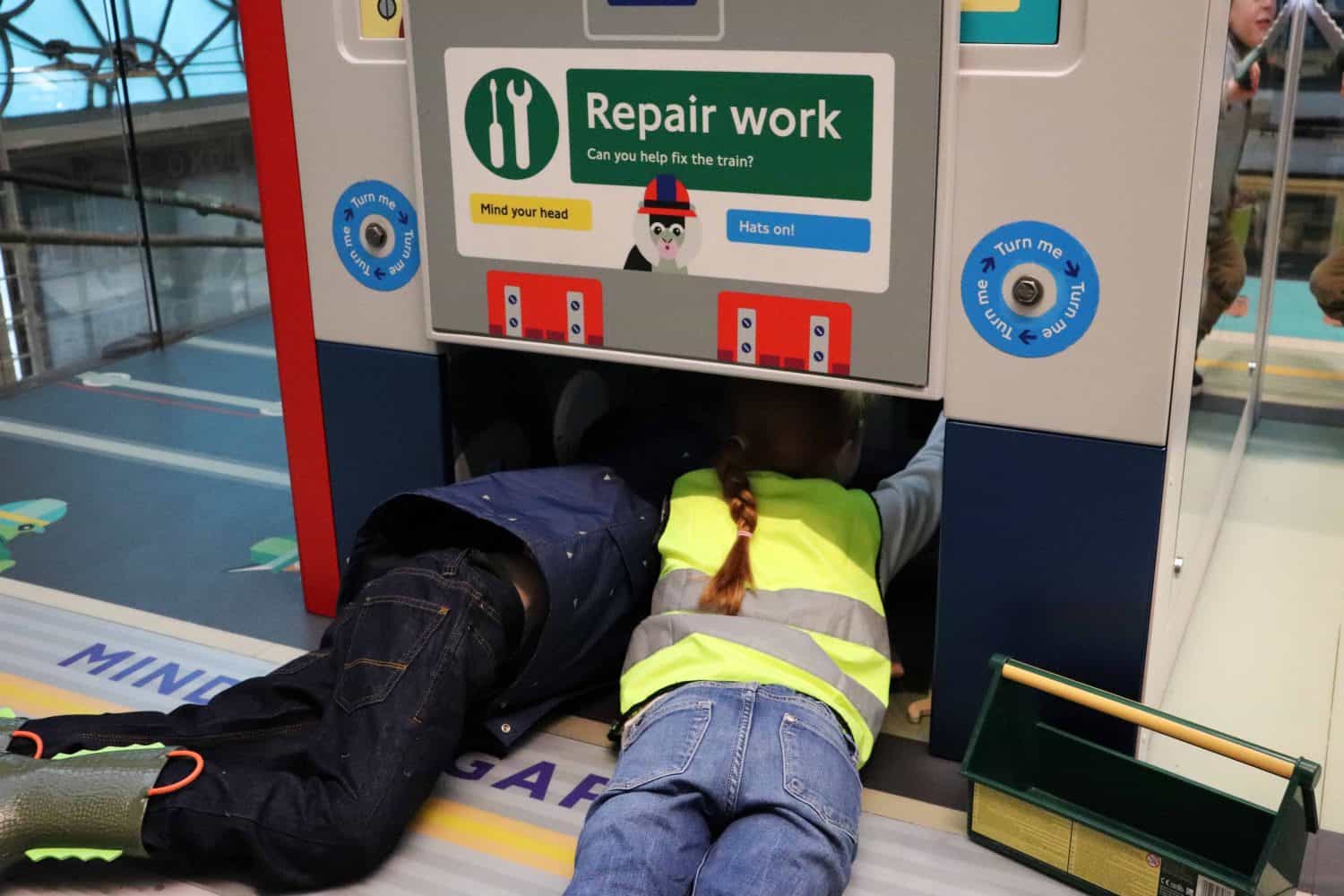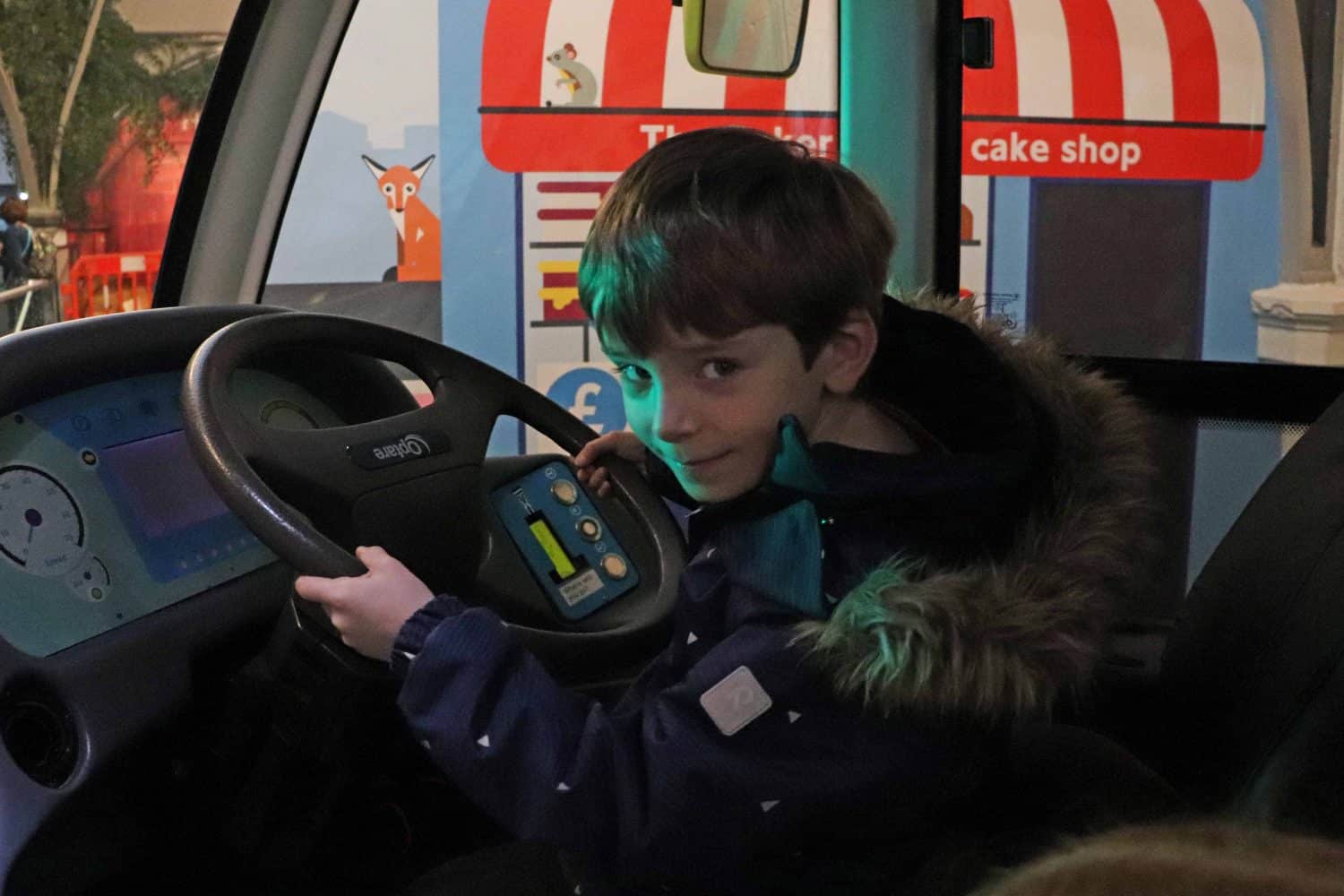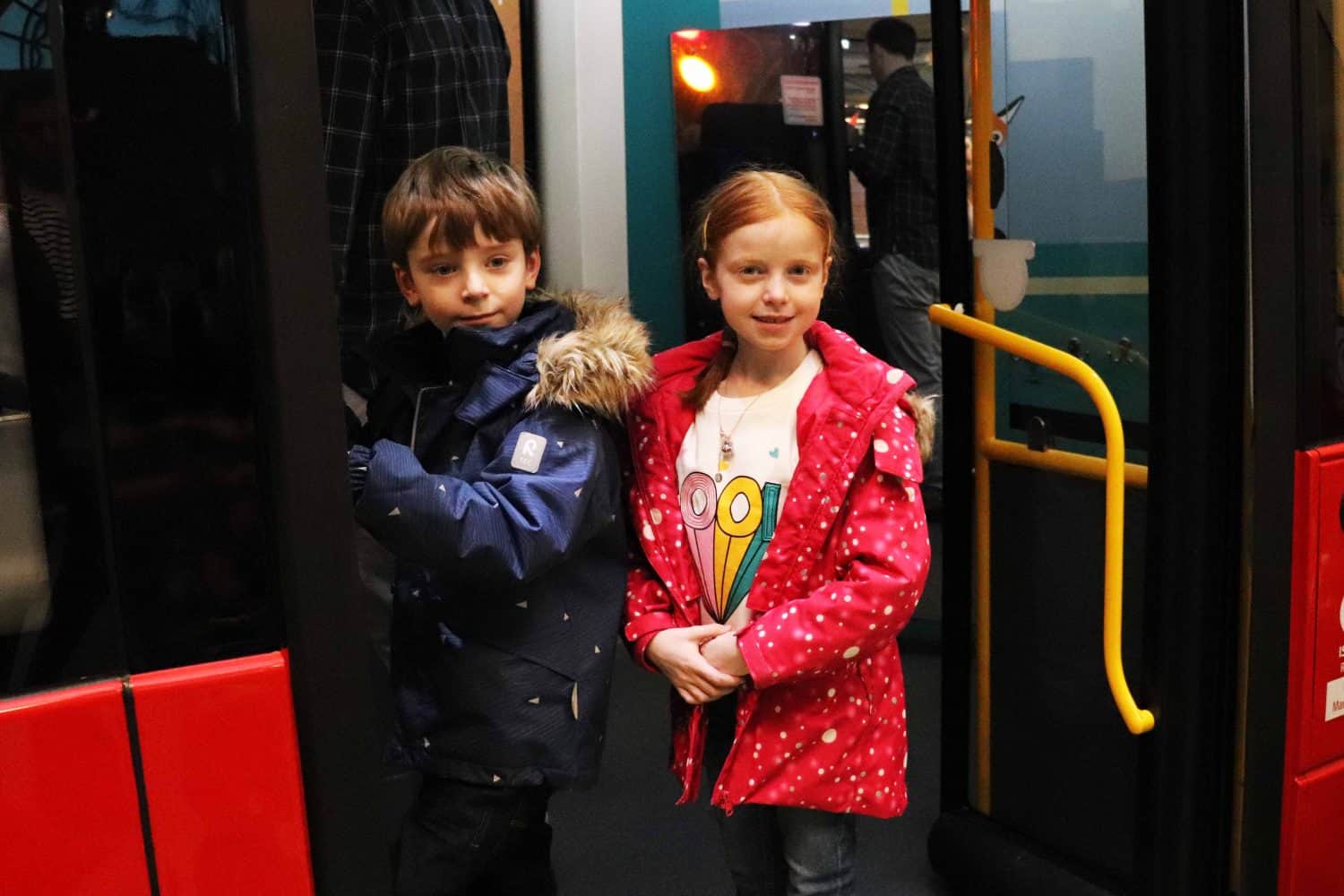 We then found ourselves in the Hidden London exhibit where we learned the history of disused, experimental and abandoned lines and stations. There were mock-ups of a dining room from Down Street Station during WW2 and we were fascinated to find that along with sheltering civilians during the blitz, there was a five mile long munitions factory under London, producing ammunition, tank parts and even RAF fighter planes 24/7.
The ground floor of the London Transport Museum is home to several fully accessible buses through the ages. It's interesting to see how many more seats modern buses have compared to years gone by. Each one carries an information board about it's unique history and how it served the people of London until it retired at the museum.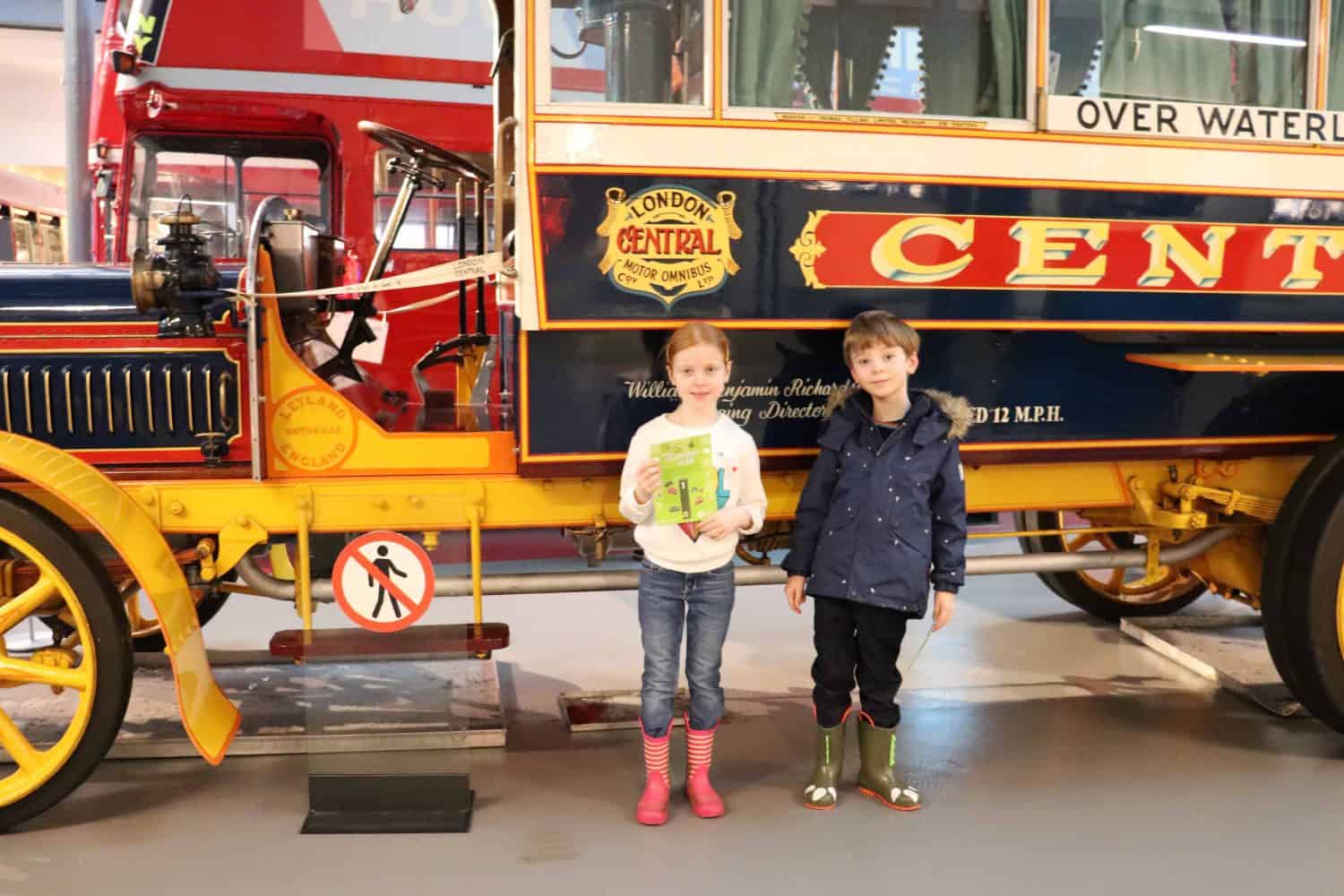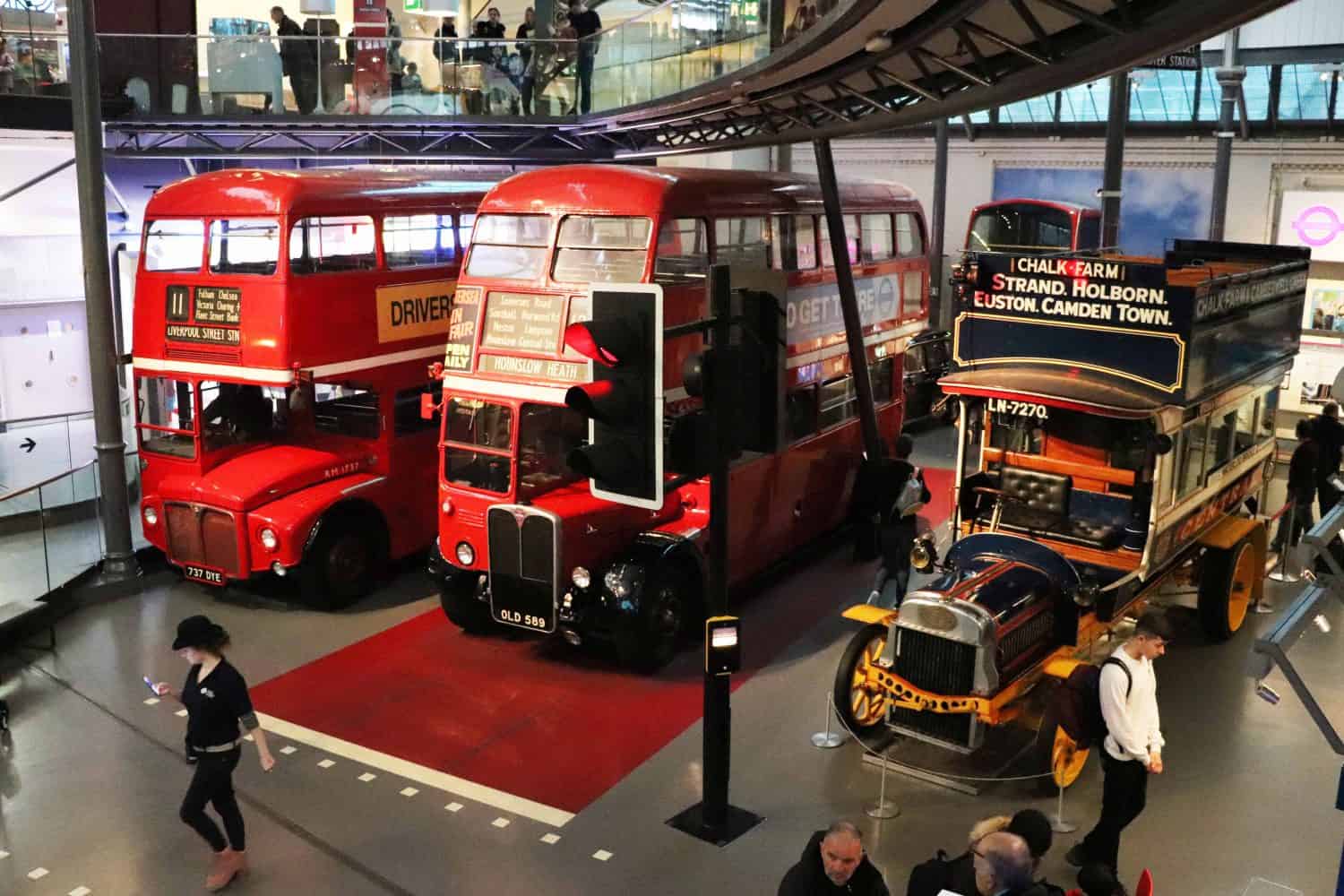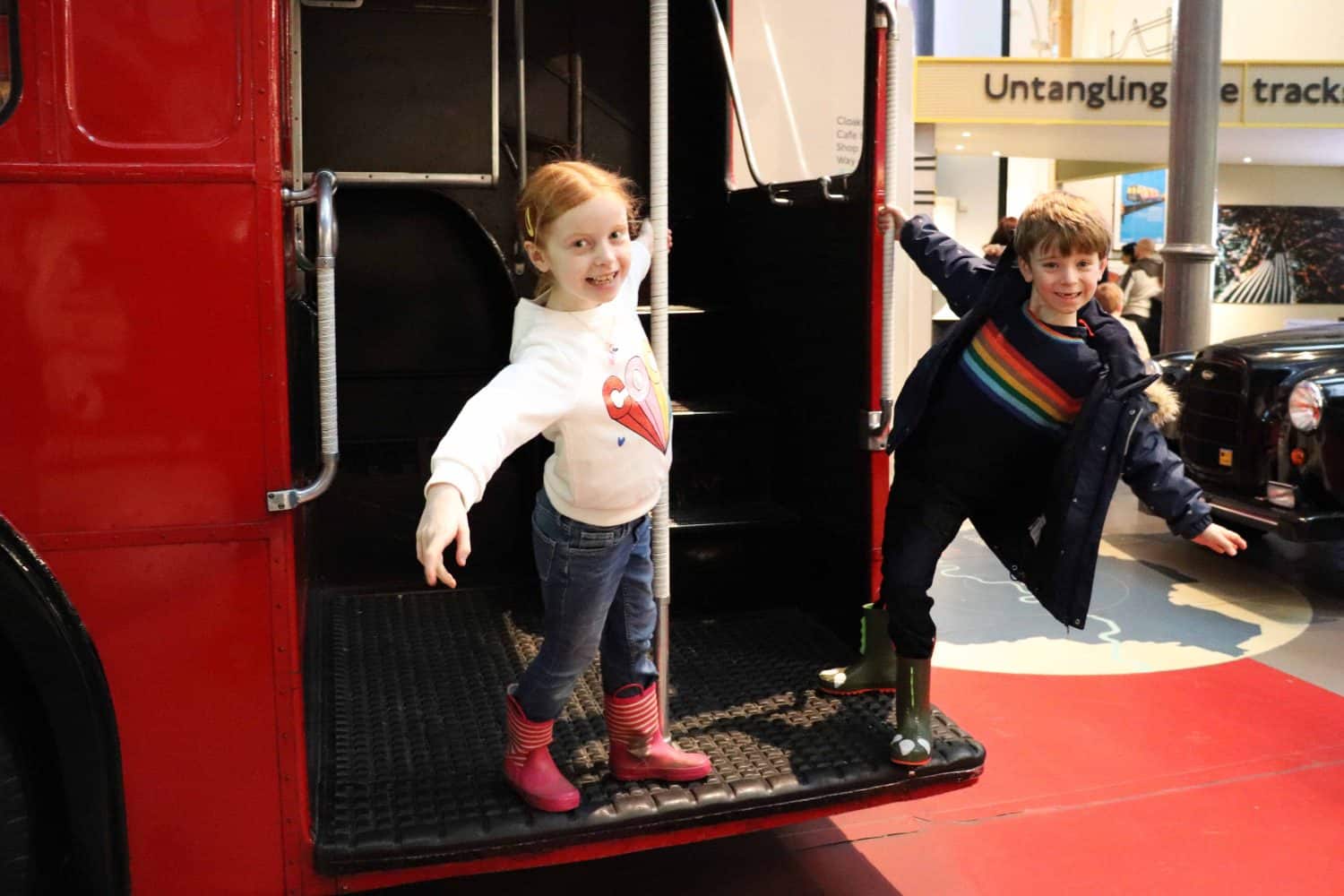 We also found a reasonably priced cafe on the ground floor serving homemade gelato, sandwiches and hot and cold drinks. The main Cantine bar and restaurant near the entrance has also had a recent refurbishment with seats covered in old style bus and tube material. It has a really varied and affordable menu with great options for both adults and children.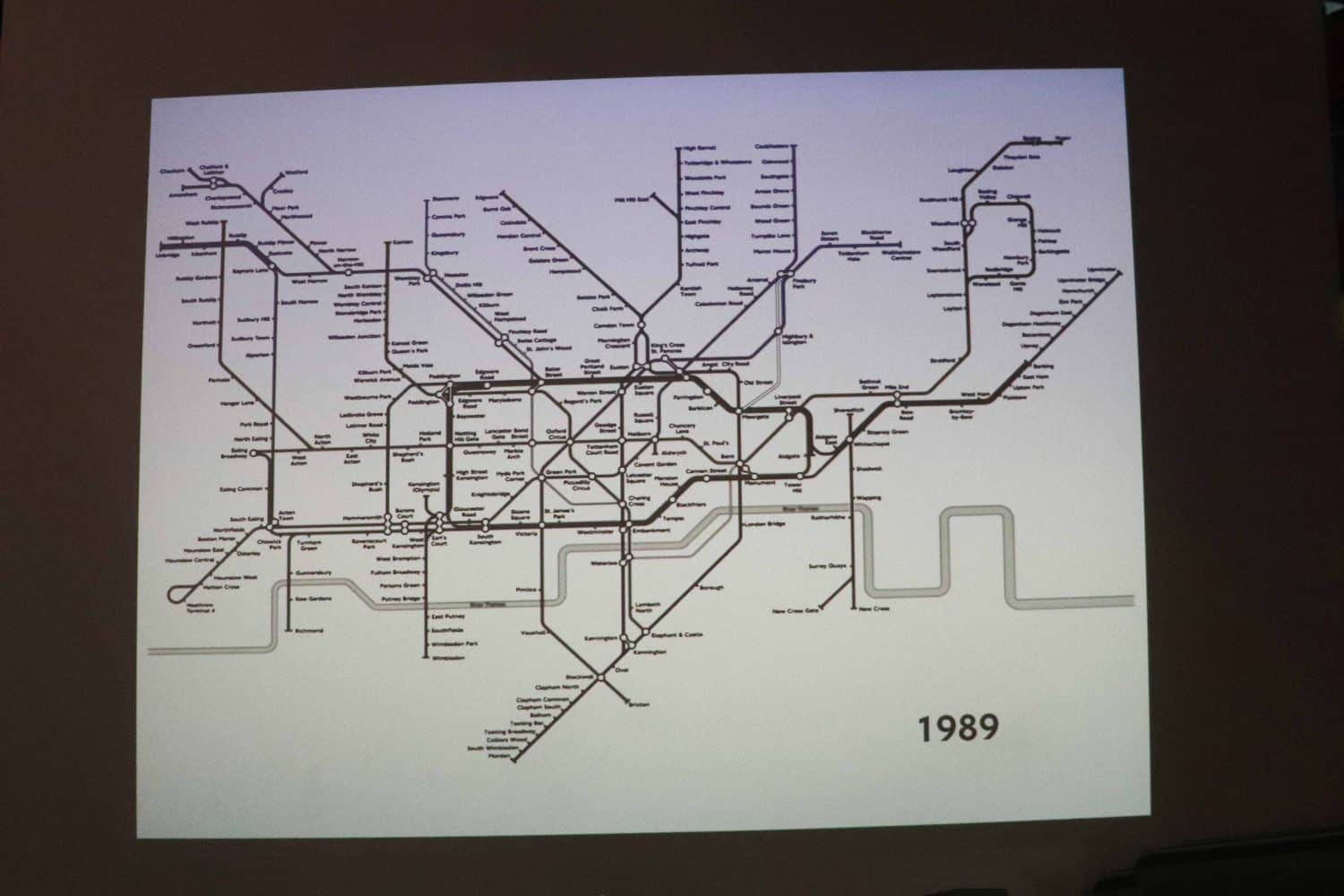 At certain times during the day family friendly games with a transportation theme are run by energetic staff in the Transportorium. This is a 20 minute session where the children get to jump around, dance and even play bingo. It was a great break for us as parents and the children really enjoyed it. There were also plenty of activities for them to do as we moved around the museum and they even got to design their own London transport sign too.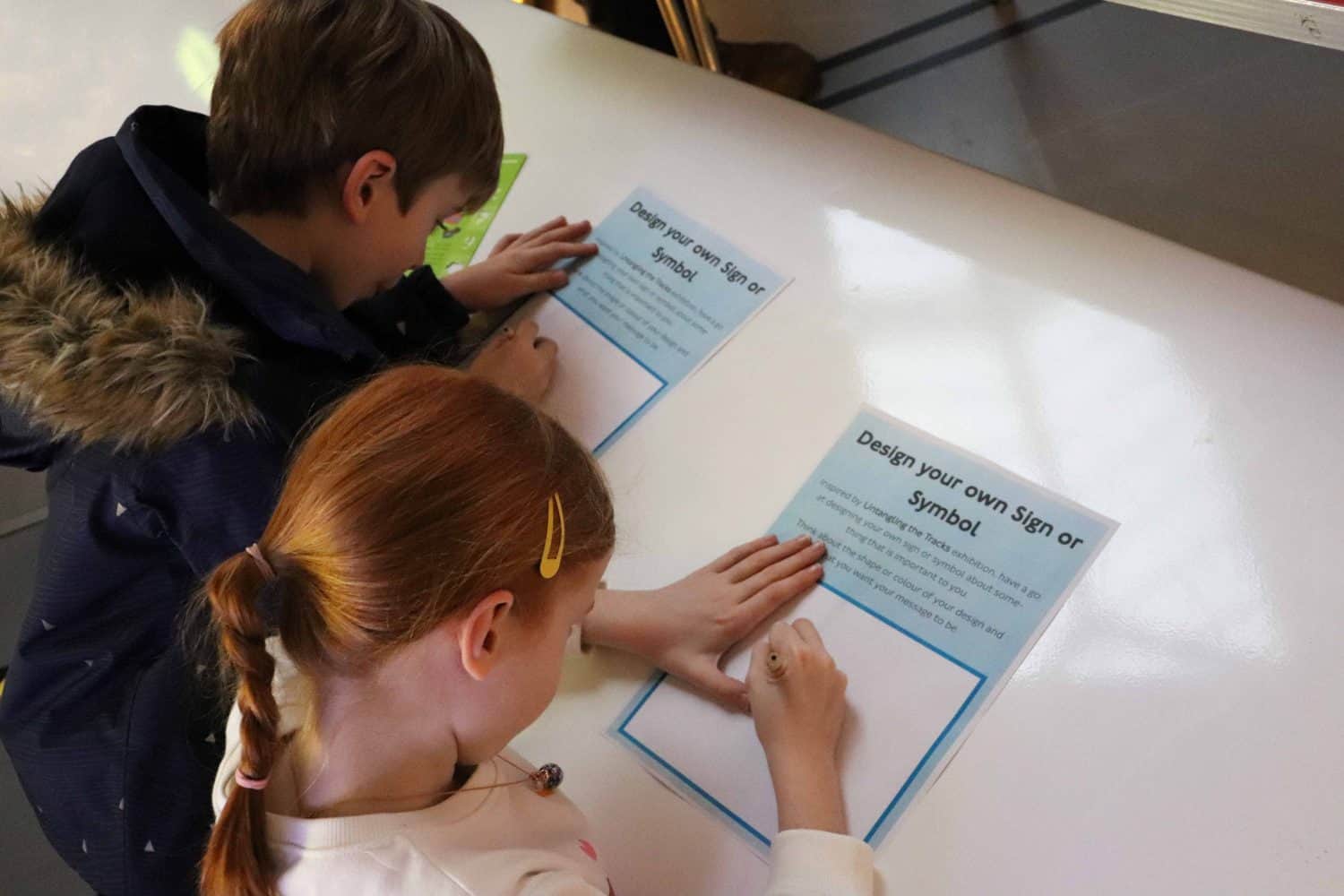 Towards the end of the museum we found tube trains from the post war 20th century up to modern day examples and even futuristic concept models, along with how Transport for London are preparing for the future with automatic ticket stalls that can almost double the number of passengers using them in a minute using live tracking software. The museum isn't all about tubes and buses!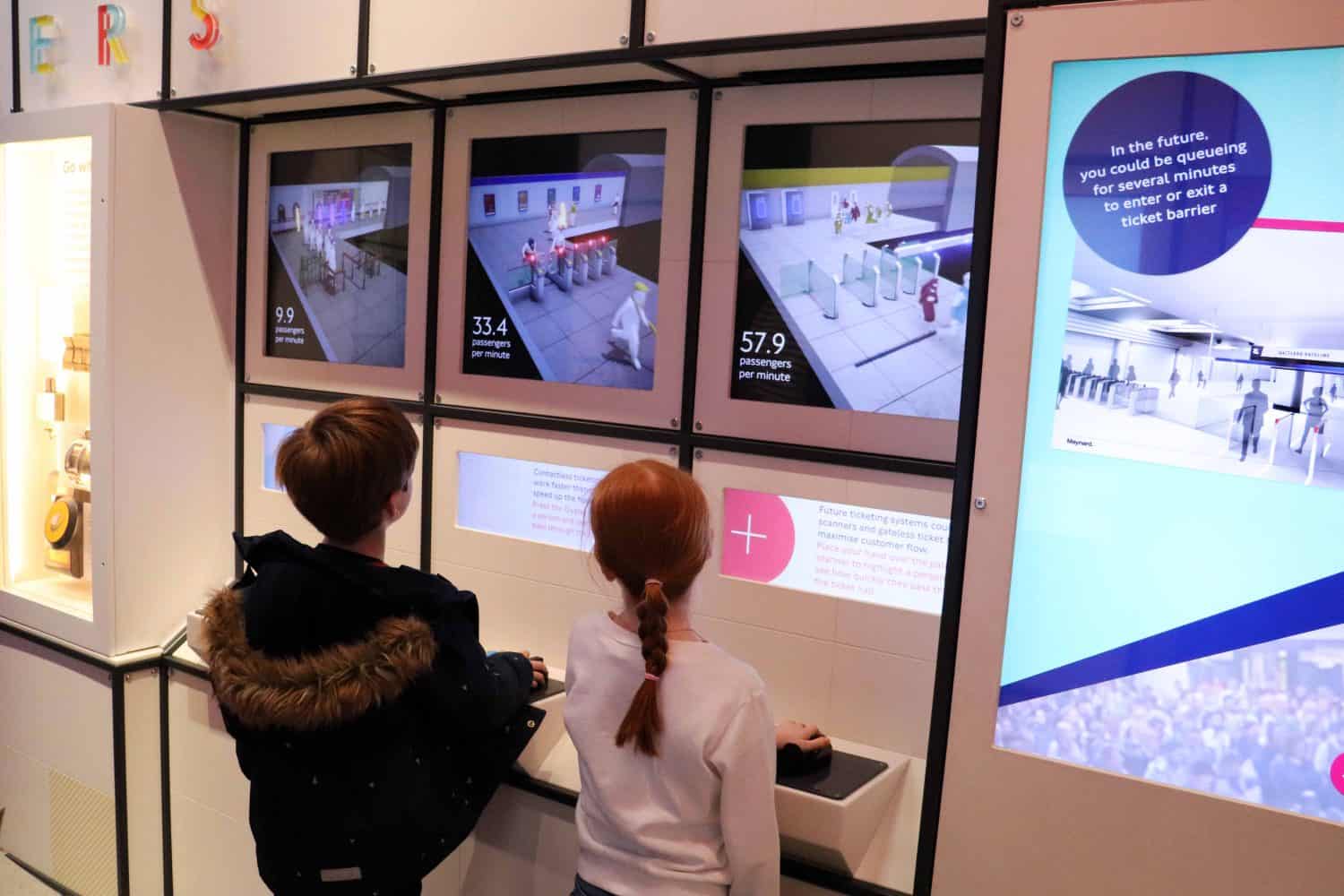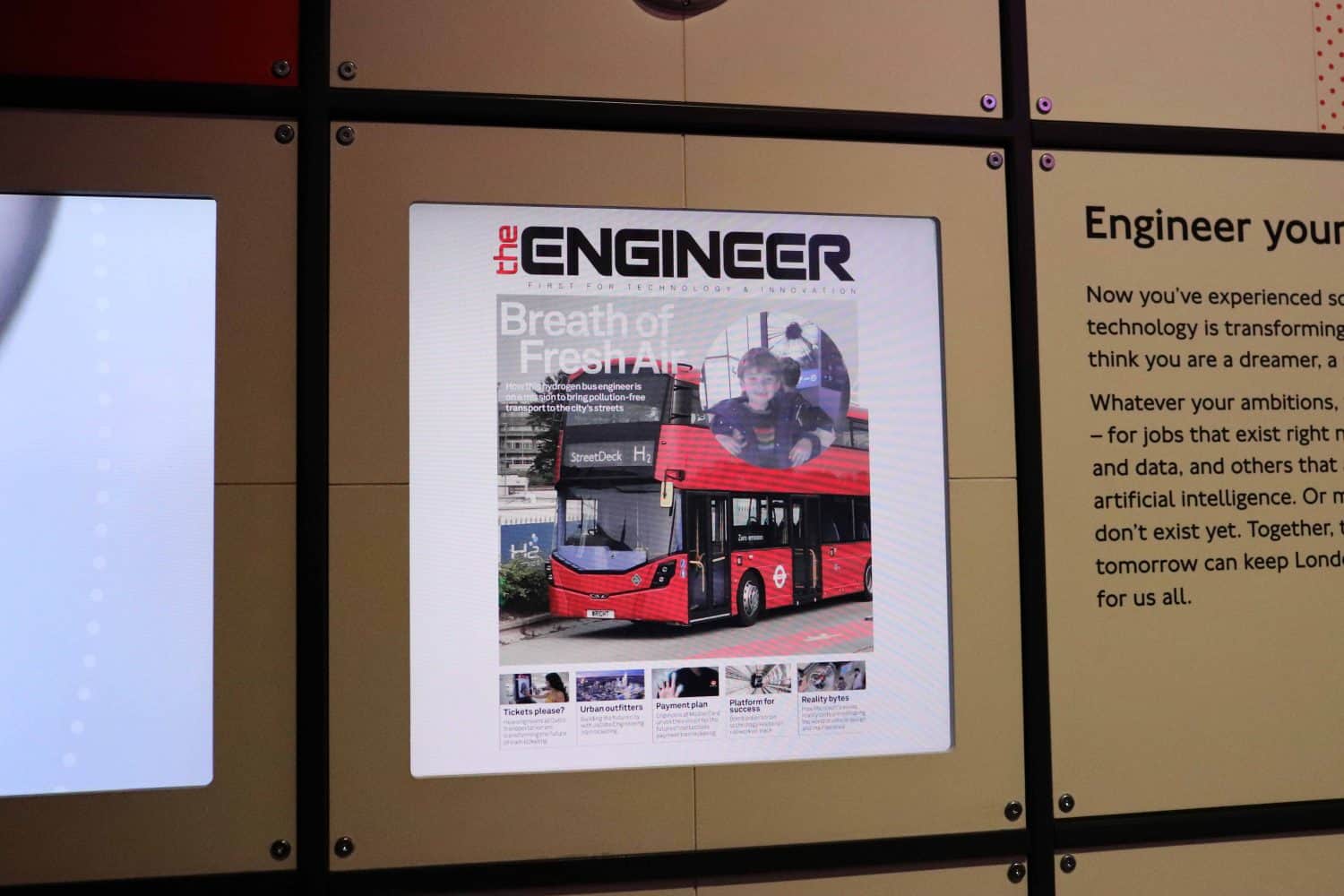 We had a great day at the London Transport Museum learning more about the history of such iconic public transport and were pleased to see that museum tickets are valid for a whole twelve months, giving unlimited entrance. With children and young people under 17 going free, the London Transport Museum is a great place to visit as a family and a great value day out.