We spent May half term at Mill Rythe Coastal Village on Hayling Island – and had absolutely fantastic weather for it too. We travelled as a group of two adults and four children and, having never holidayed on Hayling Island before, we had no idea what to expect. It ended up being such a fantastic trip.
What is Mill Rythe?
Mill Rythe Coastal Village is a Hayling Island holiday park. It's one of the smallest of the Away Resorts sites, making it a really quiet break away whether you're travelling with friends or family. It's also dog friendly so even the four legged family members can come along!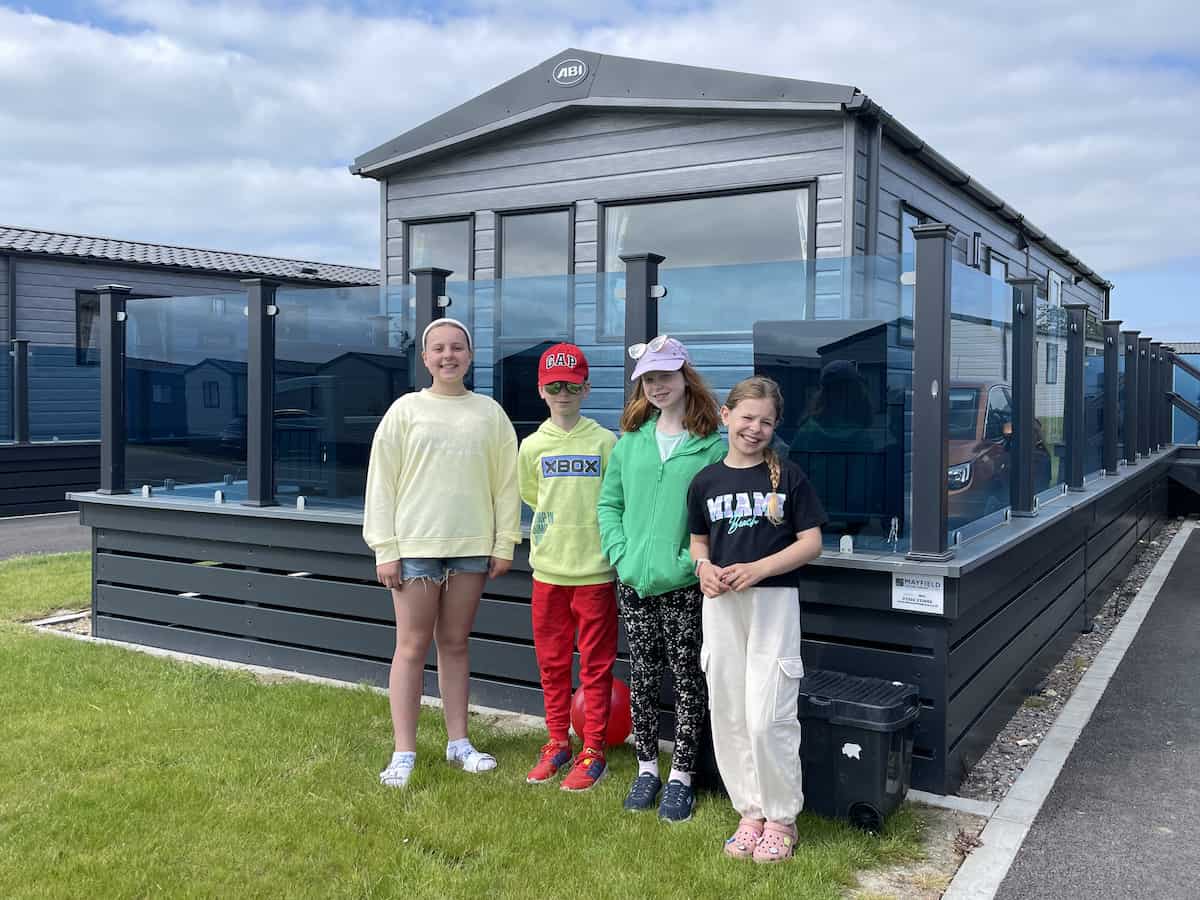 Based on the Hampshire Coast, Mill Rythe is well situated for all the attractions that Portsmouth has to offer as well as the beautiful coastal attractions of Hayling Island. It's a lovely place to spend time – especially when the sun is shining!
Mill Rythe Accommodation
The Mill Rythe holiday park is full of caravans and lodges to suit all party sizes. We were in a Classic Luxury Caravan which was perfect for our needs and great for the six of us.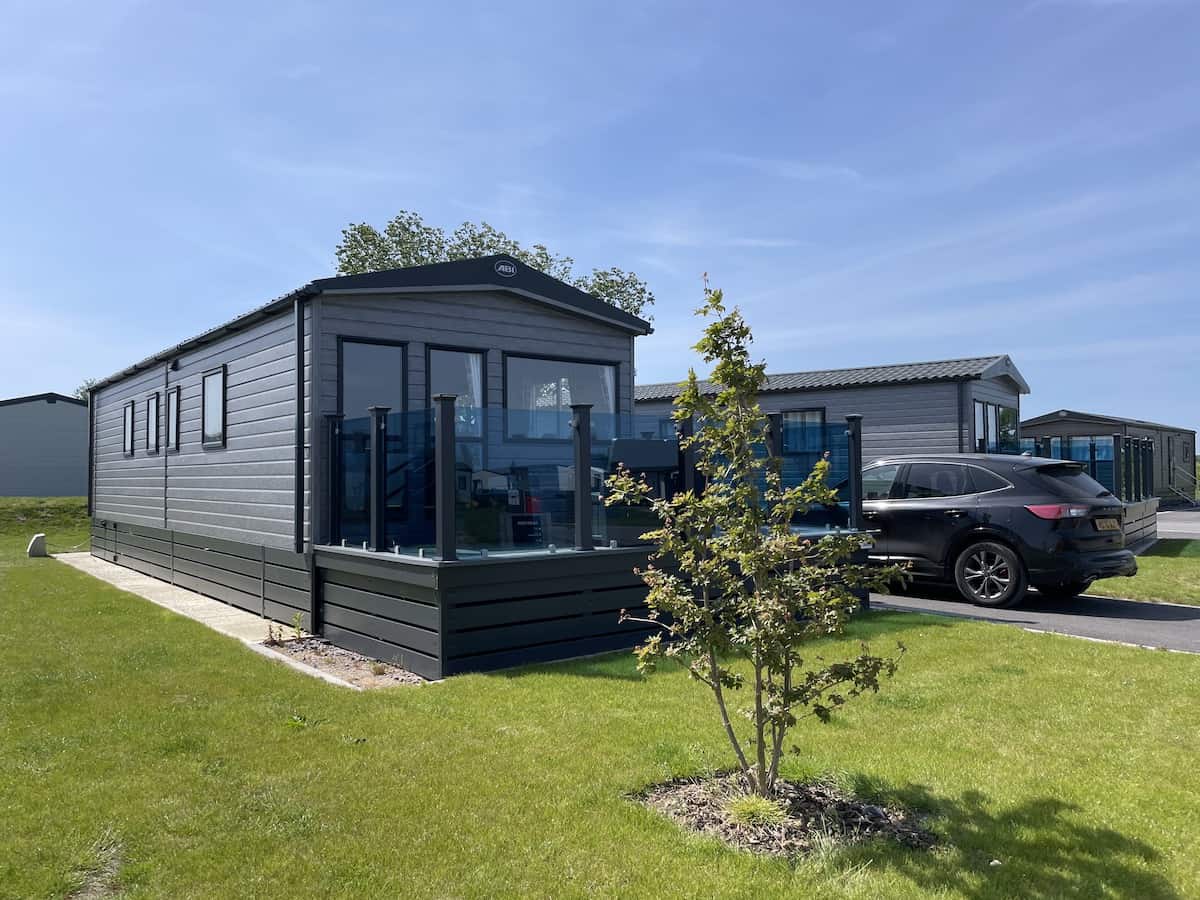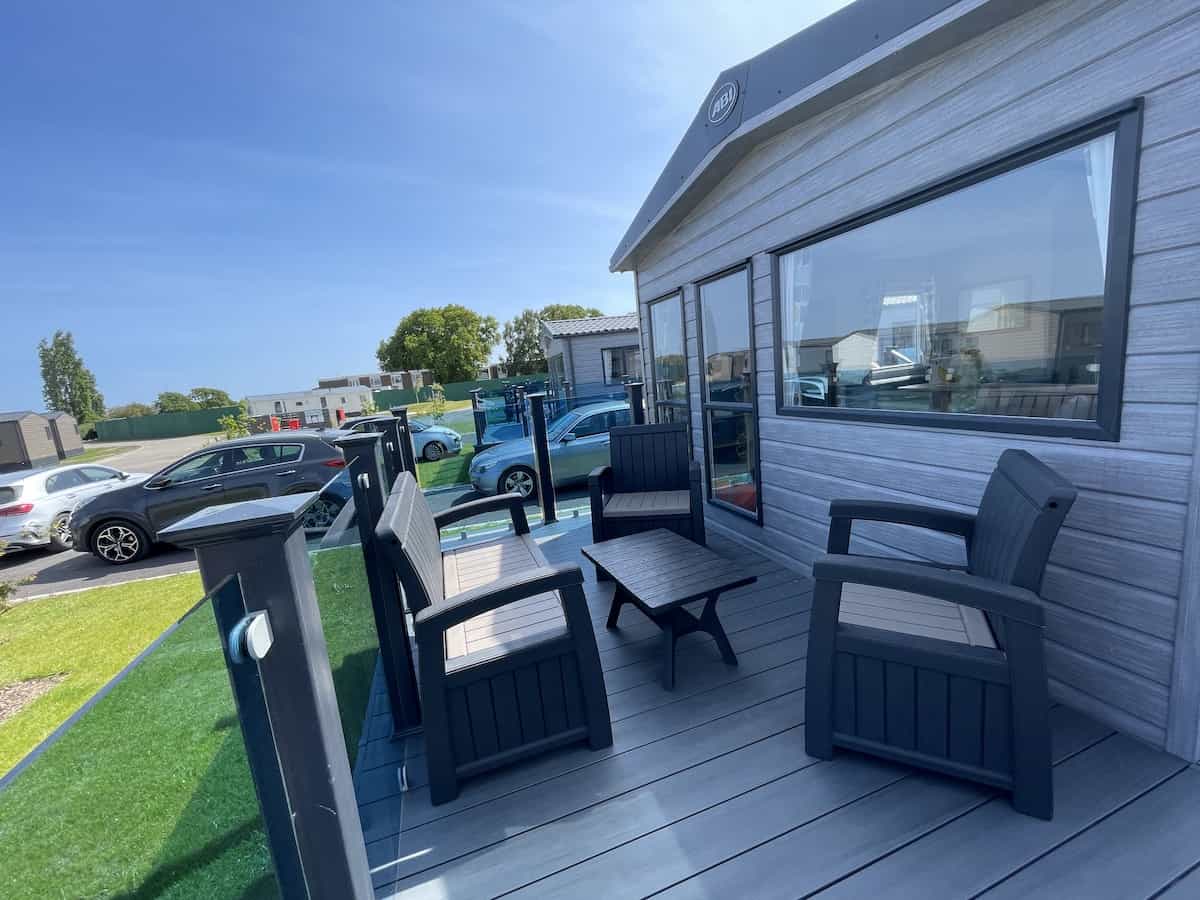 The caravan had parking for two cars right outside and wrap around decking with patio furniture. Inside there were three bedrooms – two twins and a double, a bathroom and an en suite toilet to the double bedroom.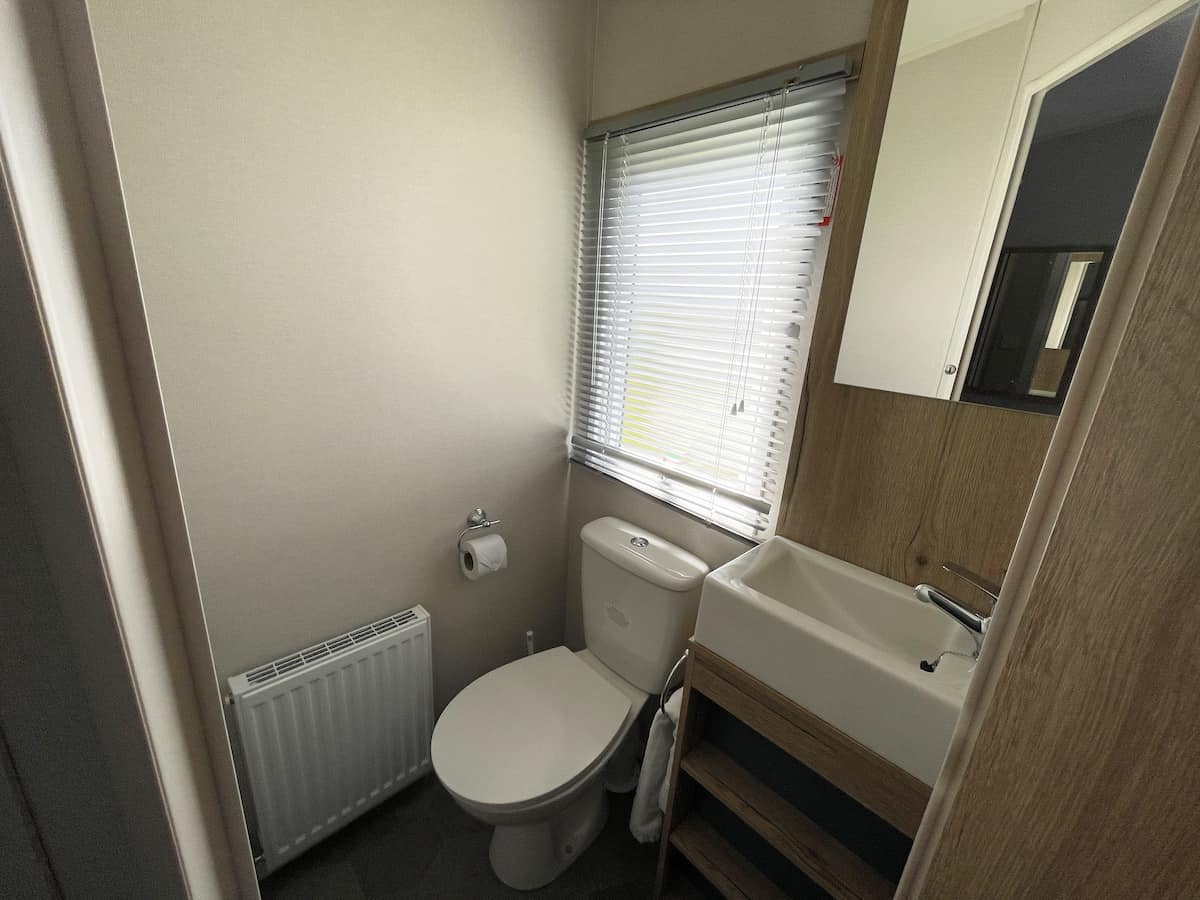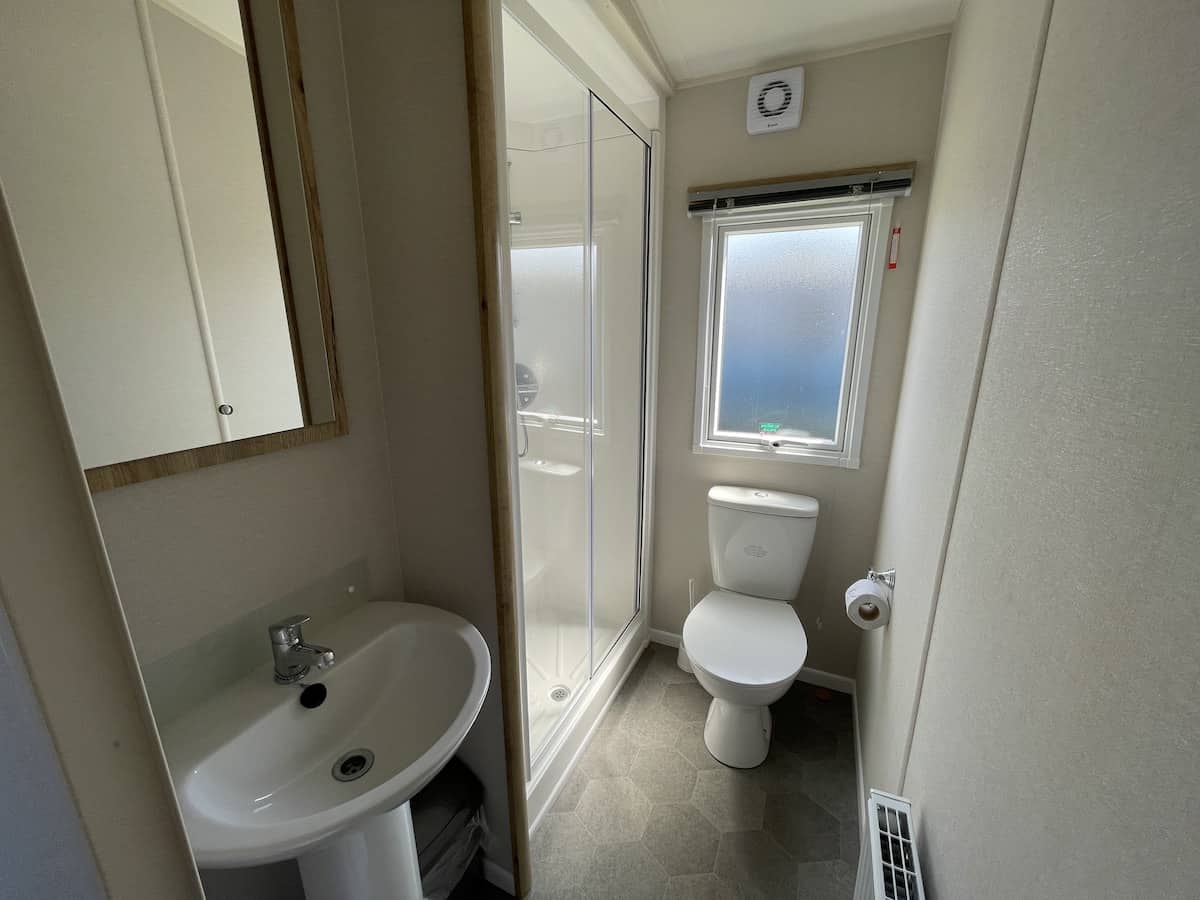 There was a good size kitchen complete with cooker and fridge freezer – which was a half and half fridge freezer rather than the under counter fridge with freezer compartment we'd been expecting. There was plenty of cups, glasses, crockery and cutlery as well as enough oven and tableware – it was a really well equipped kitchen. The only thing missing was a dishwasher which really would have added some extra luxury although it gave the children good lessons in washing up!
The living room area was a really good size with a dining area in one corner and a really nice size TV. The children were pleased that the wifi worked perfectly wherever they were in the caravan and we loved that bedding and towels were provided – we only had to bring swim towels with us.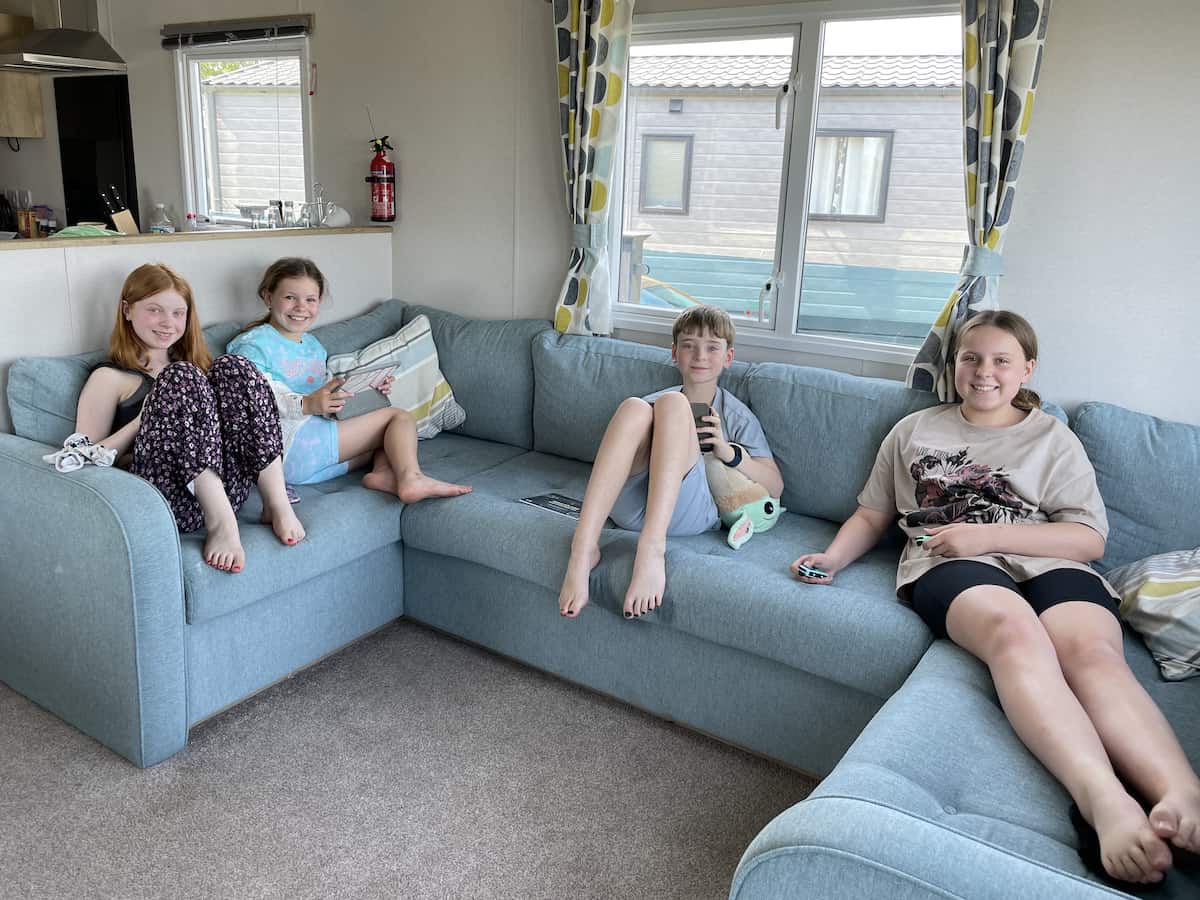 Although we stayed at Mill Rythe in one of their most basic accomodation options, it was lovely. The only thing that would have been useful would have been an airer to put our wet towels on! But, we managed fine without and loved our holiday home.
Mill Rythe Facilities
Mill Rythe has much fewer facilities than other Away Resorts sites which we realised as soon as we arrived. The reception is tucked away to the side of the main restaurant – and it felt strange to walk through the bar to get to reception – and there is no shop on site. It's a basic but lovely site that had everything we needed for our stay.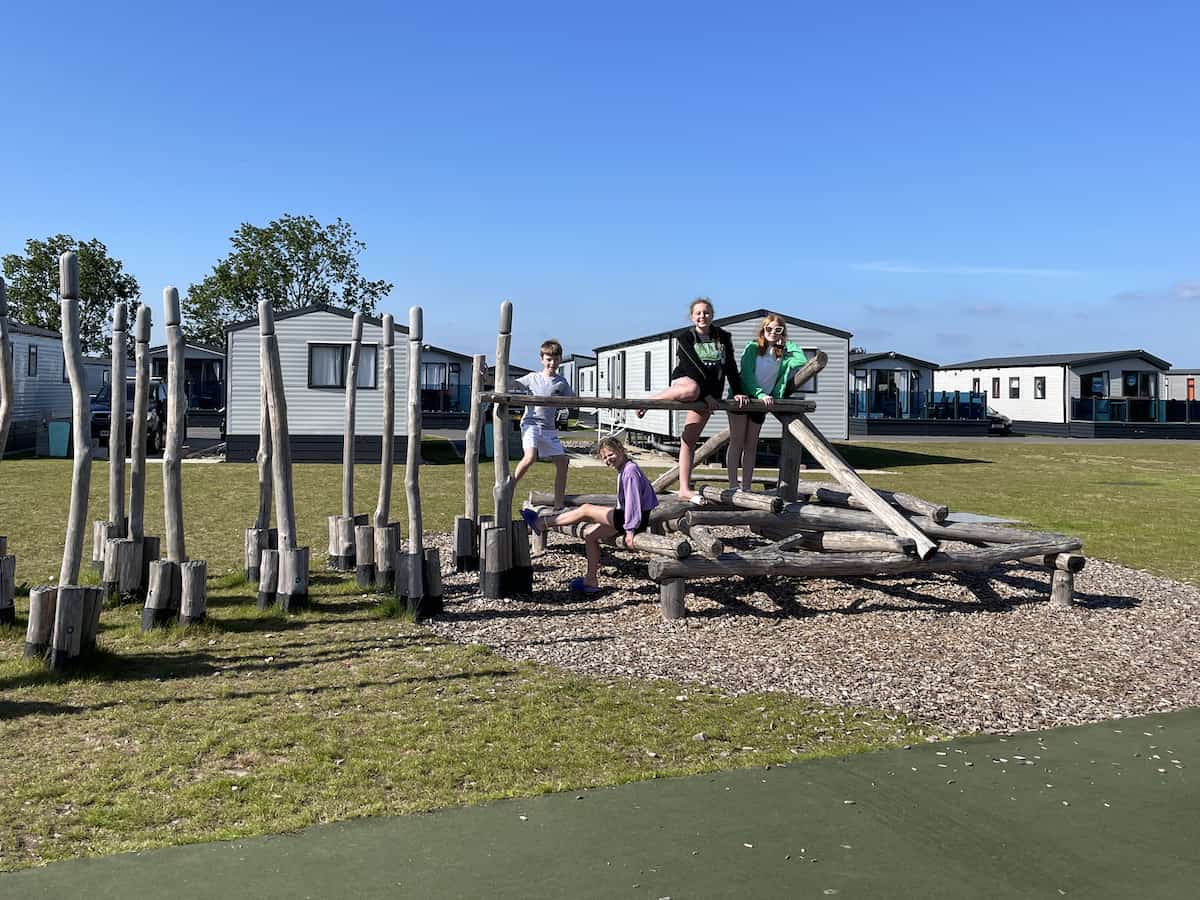 Mill Rythe has a lovely splash park, play areas, outdoor table tennis tables, a sports court, an entertainments programme and a gorgeous lake complete with family of swans when we visited. There's also walking routes and plenty of space to just spend time and relax outside of the comfort of your accomodation.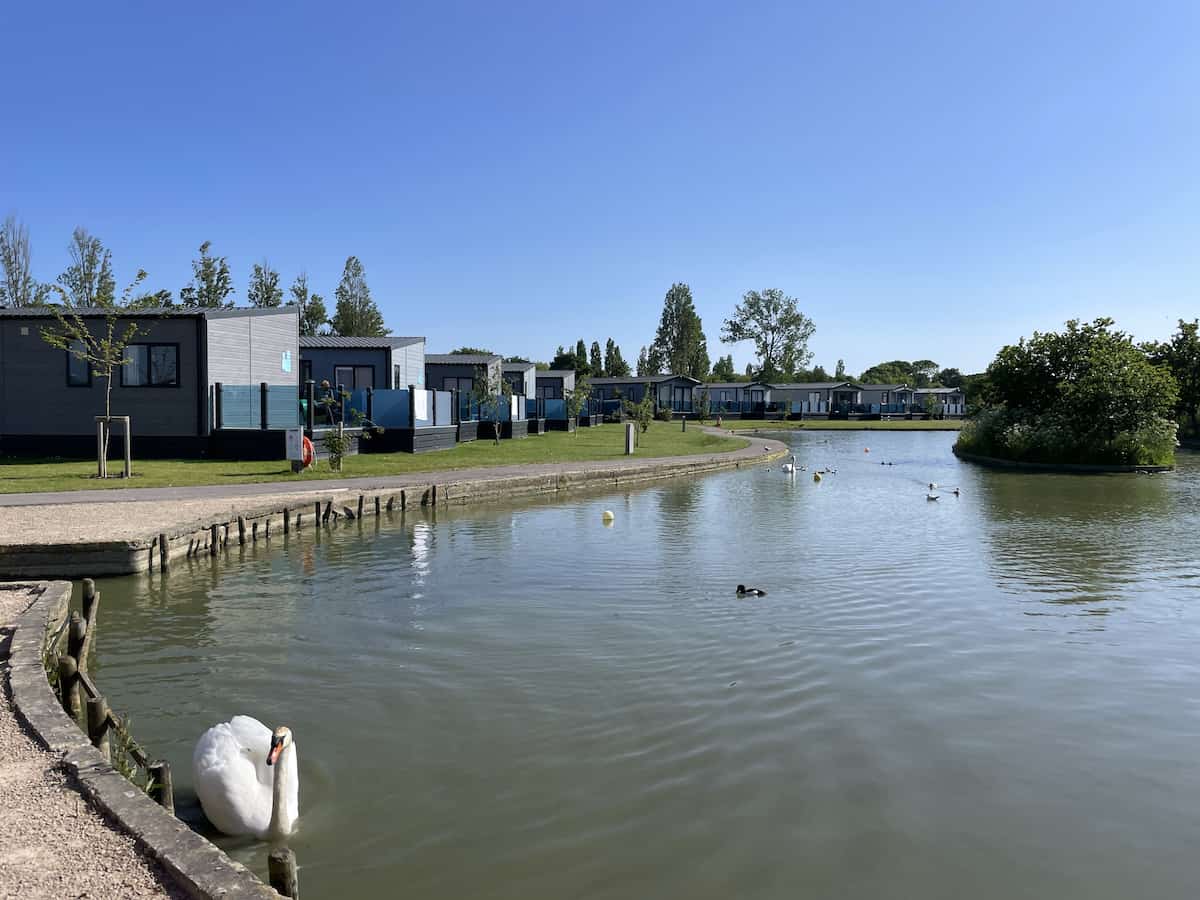 The Mill Rythe Swimming Pool
Mill Rythe features a lovely indoor swimming pool. It's not the biggest but seems the right size for the size of park. The park operate booking sessions in the morning – which were fully booked by the time we found out about them. However, in the afternoons they have two sessions that you can just turn up and join in with. These are on a first come, first served basis until the pool reaches full capacity.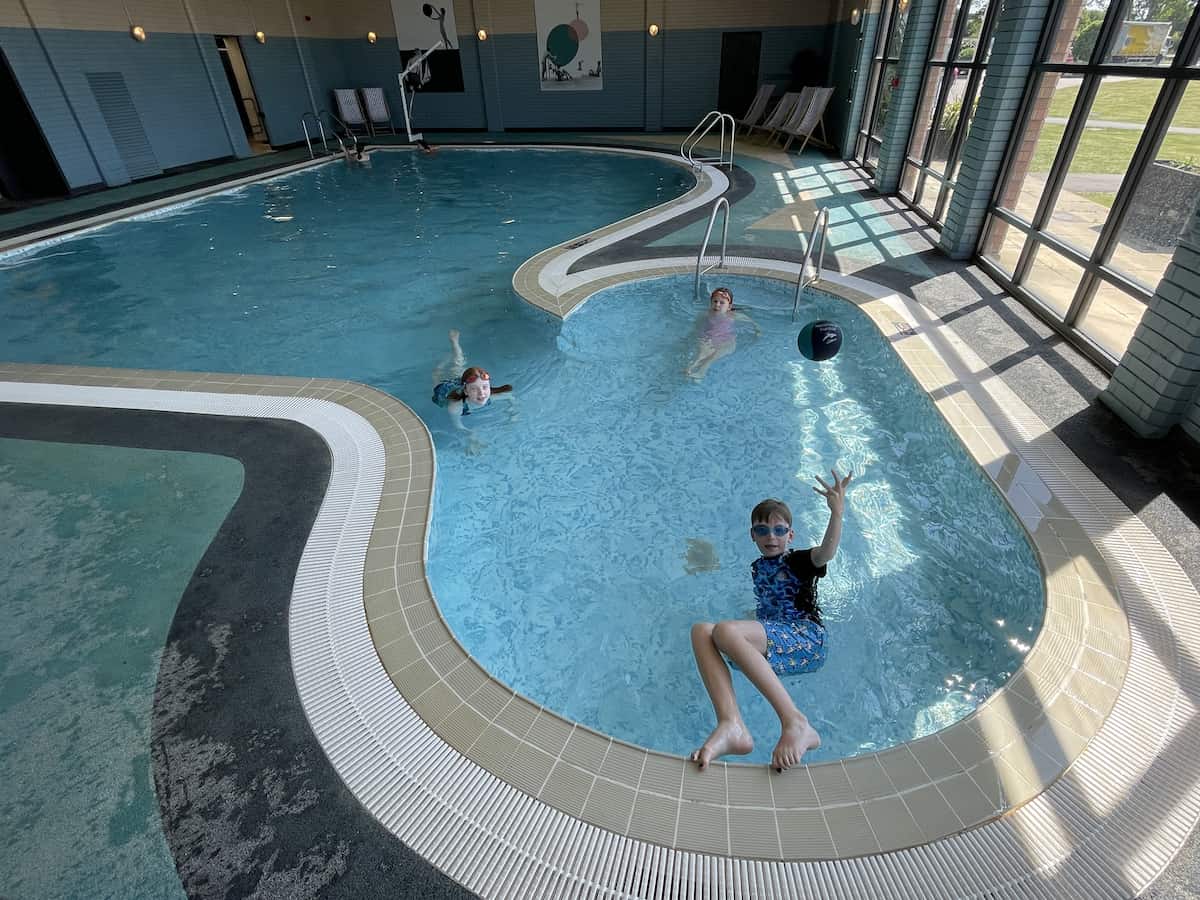 The children were able to swim for an hour and a half each afternoon without any issues and they absolutely loved it. Plus, there's plenty of seating around the pool for spectators so we could sit and read or chat whilst the children swam which was lovely.
A big shout out is needed for the two lifeguards we met during our stay. They were friendly and accomodating, nice to the children and full of praise. But, they also did a really good job of reining swimmers in when they got to boisterous. They did a fantastic job and get a big gold star from us.
Eating at Mill Rythe
We embraced the self catering life for our week at Mill Rythe – and were even able to get a grocery order delivered directly to our caravan. This is something holiday parks should always publicise more as it makes life so much easier when having a break away.
Mill Rythe does have two different places to eat or have a drink – the Missing Squirrel bar and restaurant and the Green Room restaurant which is also home to the evening entertainment. Strangely, both restaurants have the same menus, and the same prices, but both are lovely places to spend time.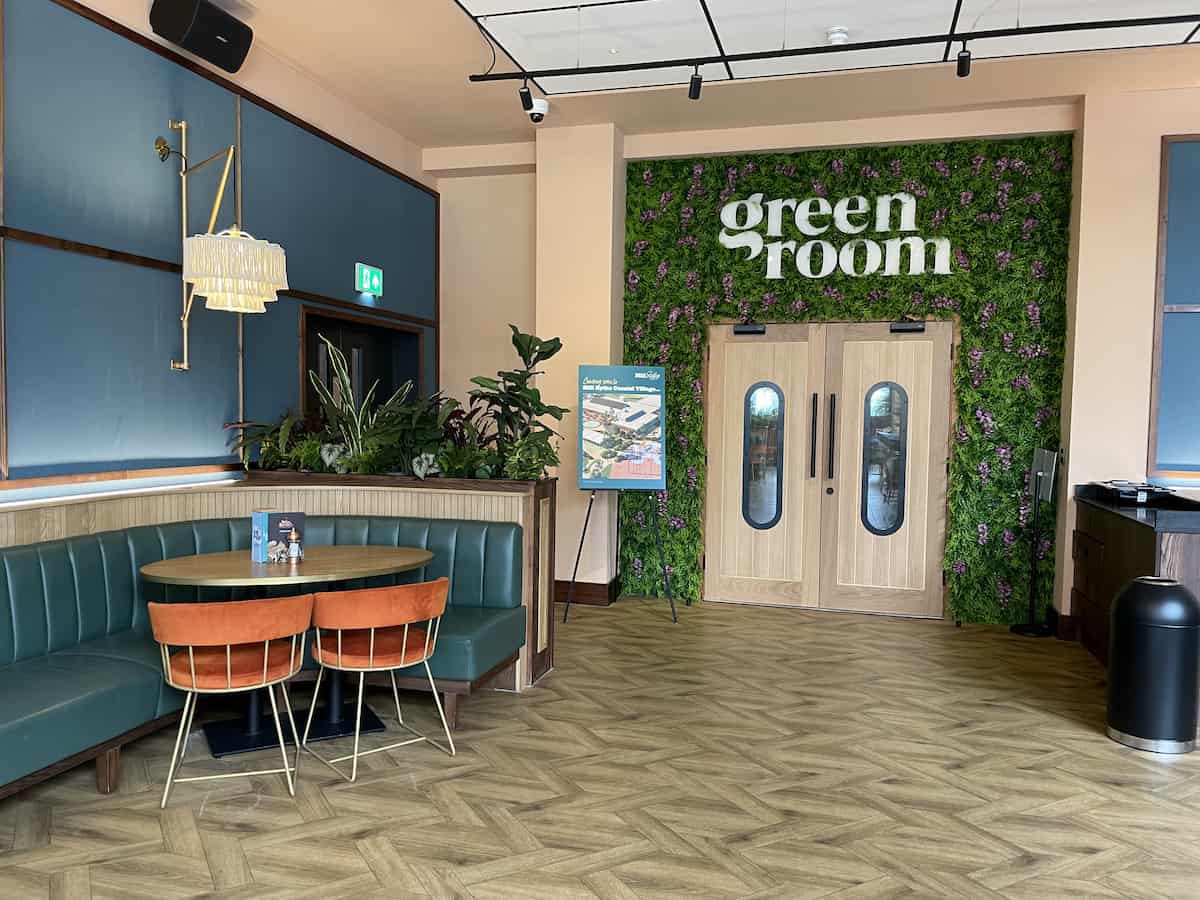 We only really went in the Missing Squirrel to get to reception – where we waited for the swimming sessions to start and asked the few questions we had during our stay. It's worth mentioning that the reception staff are lovely. They really do go above and beyond. Emma especially was fantastic and a real credit to Mill Rythe.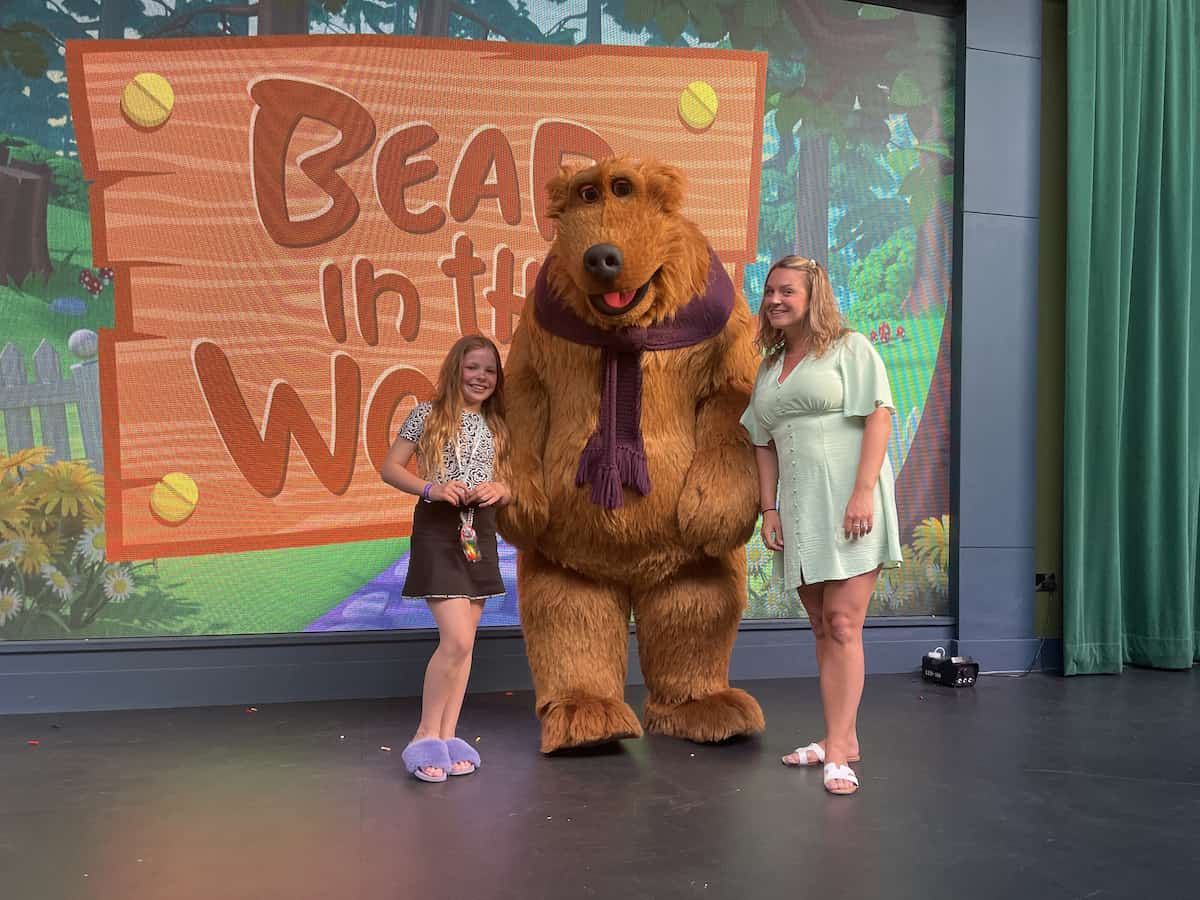 We went to the evening entertainment one night during our break and the Green Room was a really nice place to spend time. Each evening there's something for the young ones – dancing, a show, quizzes etc and a chance to meet the Away Resorts mascot too. We arrived just in time to get a photo with Bear!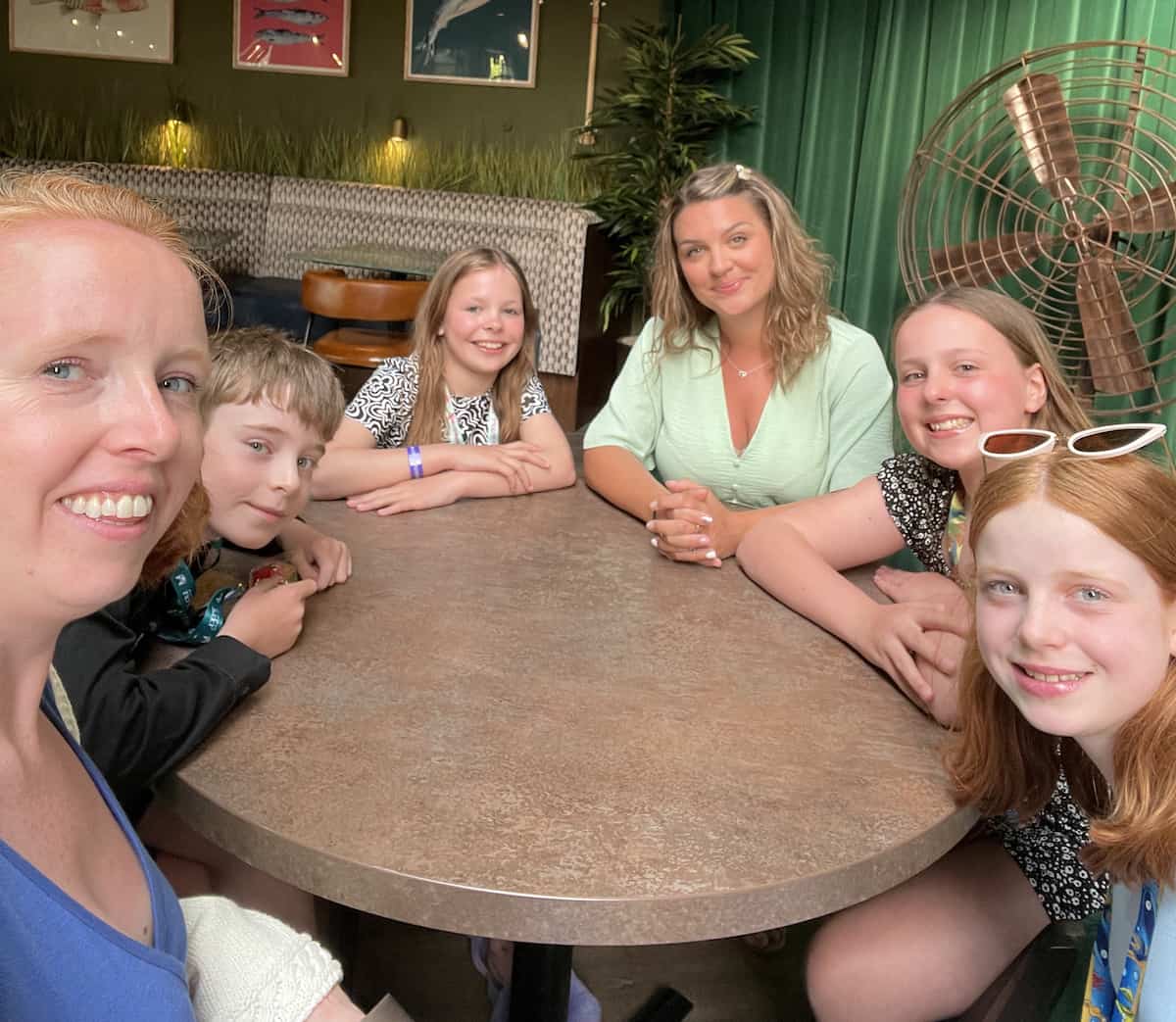 After that there's everything from bingo and karaoke to magic shows and quizzes – everything being really family friendly. There's something different each night and the staff really do the best they can to put on a great show. It's nice to have something going on whilst you're having your meal but if you're expecting entertainment that you'd get at a big holiday park then you'll be disappointed. This is a smaller scale but still put on with a lot of effort and enthusiasm. There are also various activities during the day which are mainly arts and crafts based and aimed at younger children.
Exploring Hayling Island
Whilst we were staying at Mill Rythe we spent time exploring Hayling Island – and loved it. It's rare you get such an affordable break at the seaside but I was impressed with the price of everything from car parking to ice creams and even fish and chips!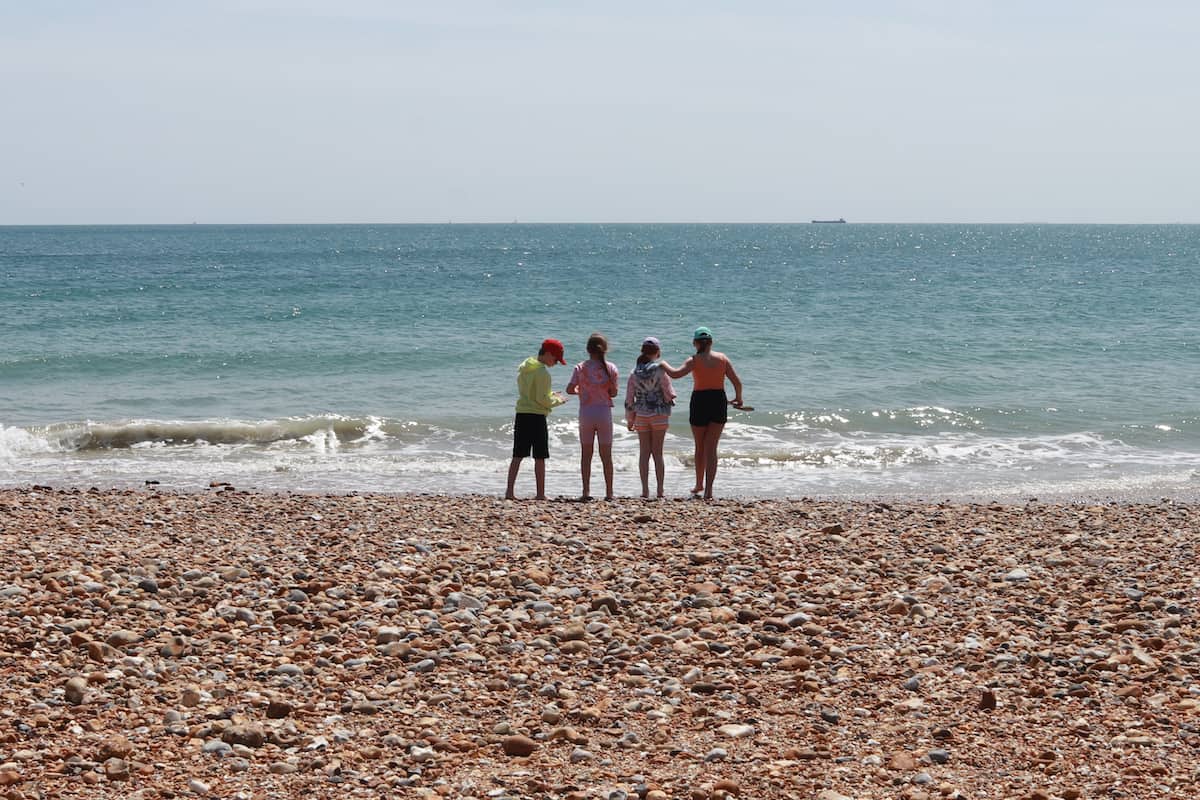 We spent a day at the Funland amusement park which was great fun, plus a couple of days on Hayling Island beach. It is a pebble beach but the children didn't seem to mind. We also had just a lovely day relaxing on site at Mill Rythe, playing in the play areas, swimming, chatting to the swans and playing games in the caravan. It was lovely.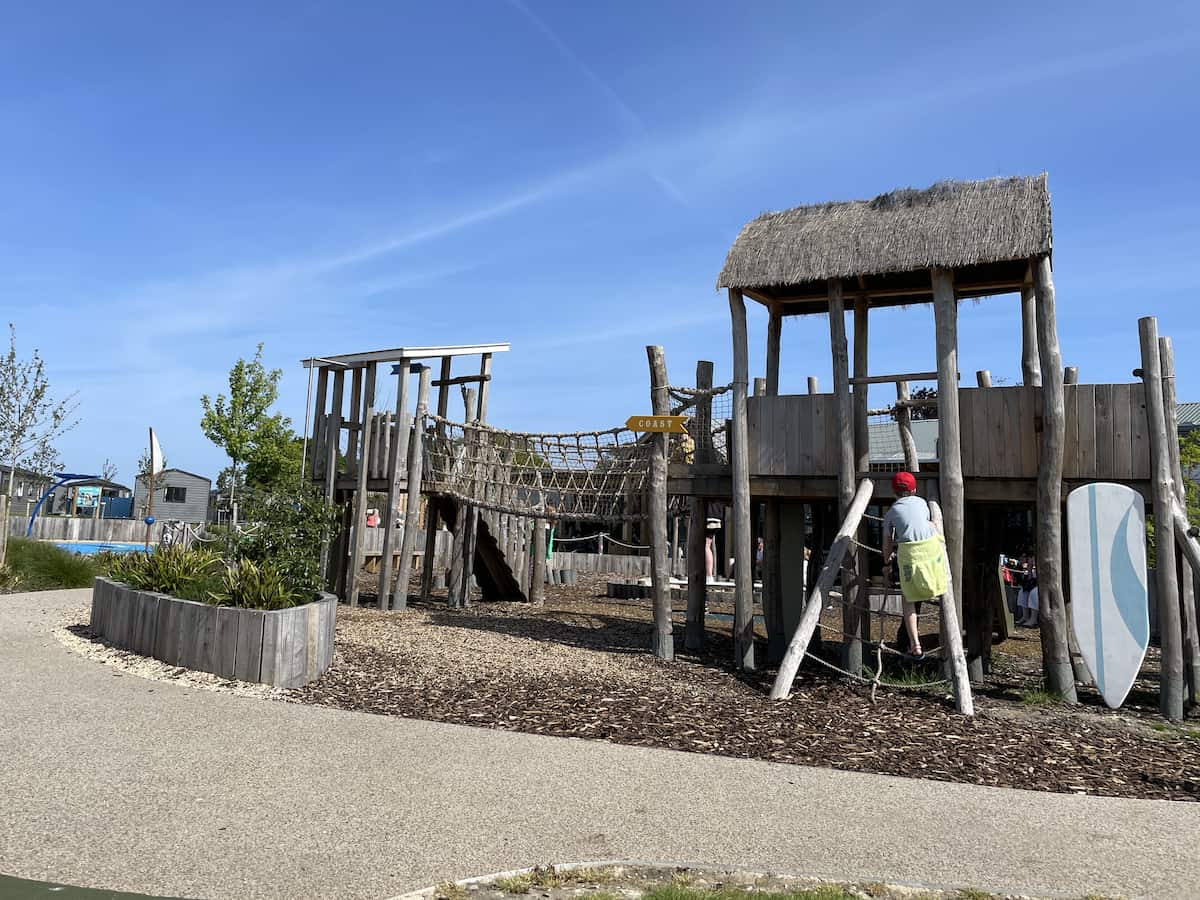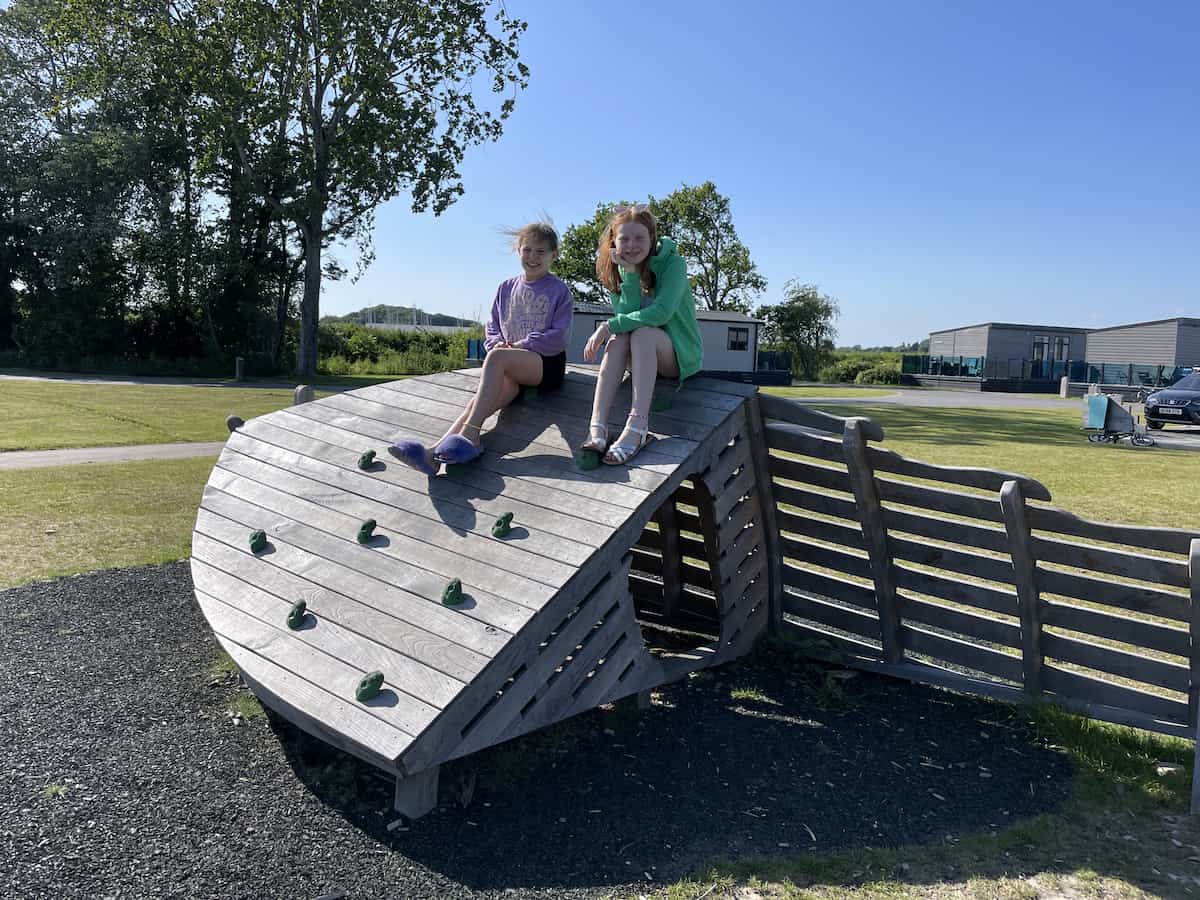 We had such a nice break at Mill Rythe and it was just what we needed. It felt like a really relaxing holiday and we all got so much downtime. We'd definitely go back to Mill Rythe again in the future – and would cross our fingers for the same perfect weather next time too!
You can find out more about Mill Rythe over on their website and for reference the address is: Mill Rythe Holiday Village, 16 Havant Road., Hayling Island PO11 0PB
We've visited a couple of other Away Resorts sites over the years. Read our reviews here: