*This is a paid post
Children love learning about the world and so when the PlayShifu Orboot Earth turned up to review, LP and Little Man couldn't wait to try it out. It literally brings the whole world to a child's fingertips.
What is Orboot Earth?
Orboot Earth is an interactive world globe powered by augmented reality. Thanks to modern technology, you can hop from country to country, learning about history, culture, animals and more from the comfort of your own home. It's an educational STEM toy that is great fun for any child.
How easy is Orboot Earth to set up?
I was surprised that Orboot Earth doesn't need any batteries or charging. It's a traditional globe with all the interactive tech found in the app that works alongside it. Because of this, it was super easy to set up. You take the globe from the box, install the app and you're ready to go.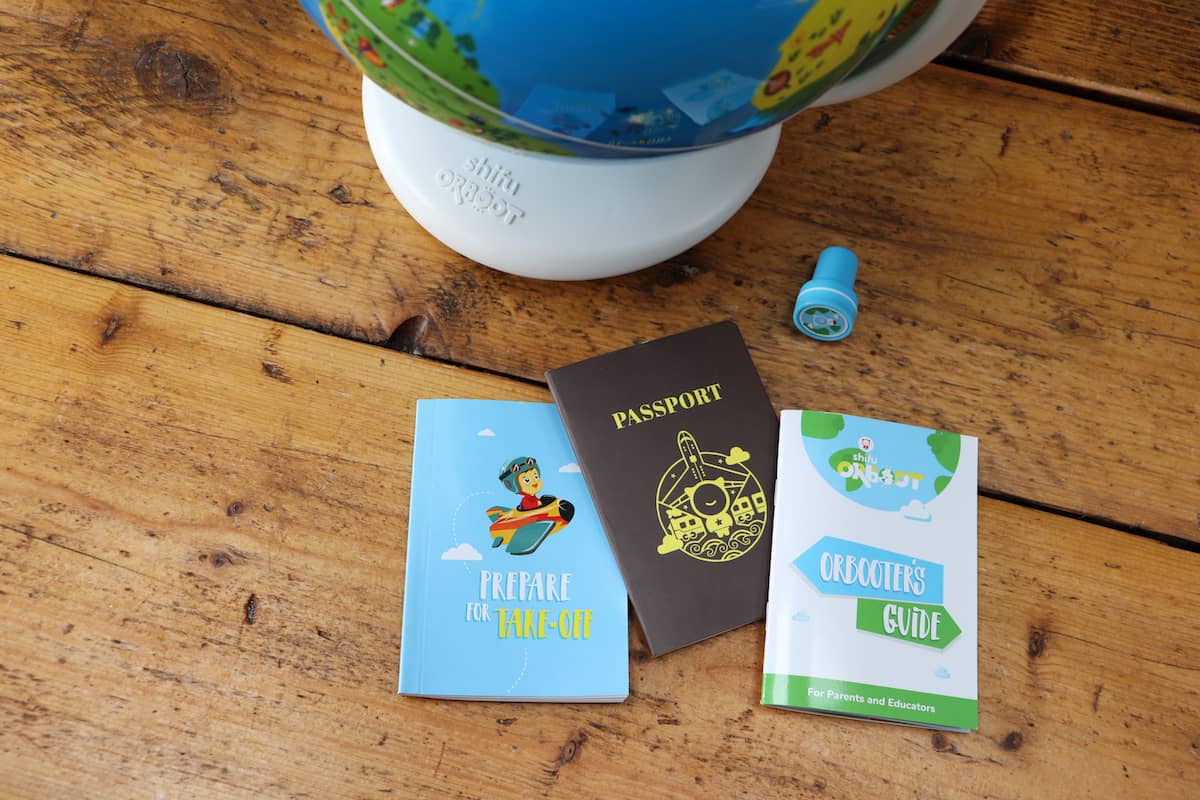 The globe comes with a little quick start guide that was really easy to work through and explained all the different modes as well as a sticker book, passport and plane stamp so you can tick off your travels and adventures as you explore the world.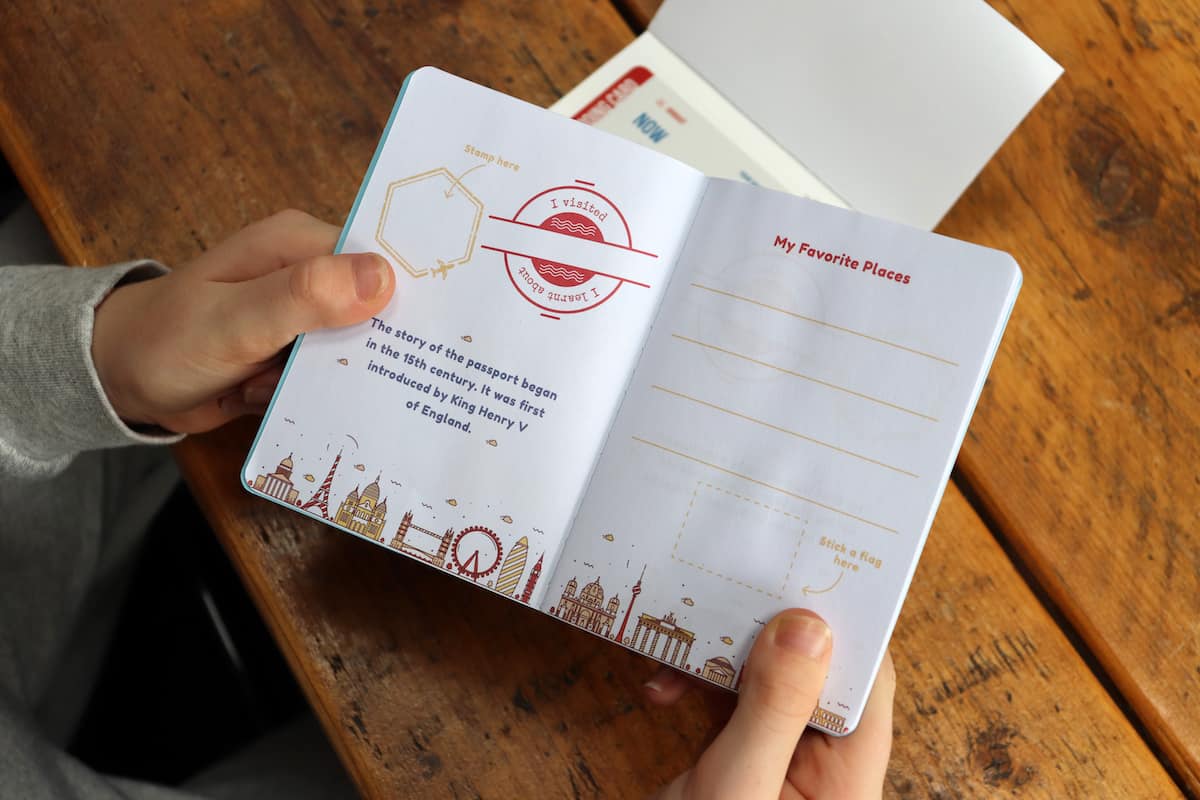 The Orboot Earth app
The Orboot app is available on both Google Play and the Apple App Store. It has a really fun interface and everything is brightly coloured with cute characters. I was impressed that I could set up more than one profile for using the app to save the children's progress. You don't need one globe per child or even one app per child, a whole family can use the one globe and app together.
Also, you don't have to login to the app if you don't want to. You can use it as a guest and have full access to all the activities and modes of play the only difference is that you can't save any progress. Because of this, the kids were really excited to have their own profiles.
A great thing about Orboot Earth is that after the initial setup, no internet is required. You can play with the globe as much as you like, wherever you like and it won't use any data or need a wifi connection.
The Orboot Earth modes of play
I'm so impressed with how much you can do with Orboot Earth. It's so much more than just a globe and is really focused on making the STEM topics accessible to children of any age. The first activity the children did was to explore the world. The app based globe is covered in little stars that you can scan with the app. This opens up 3D highlights and you can click on them to find out more across six different categories.
This is something children will happily explore for hours and keep finding more to learn about. From the animals in the oceans to culture in Africa, history of Europe and the food in America. There's so much to find out about – and the app helps it to come alive right in front of you.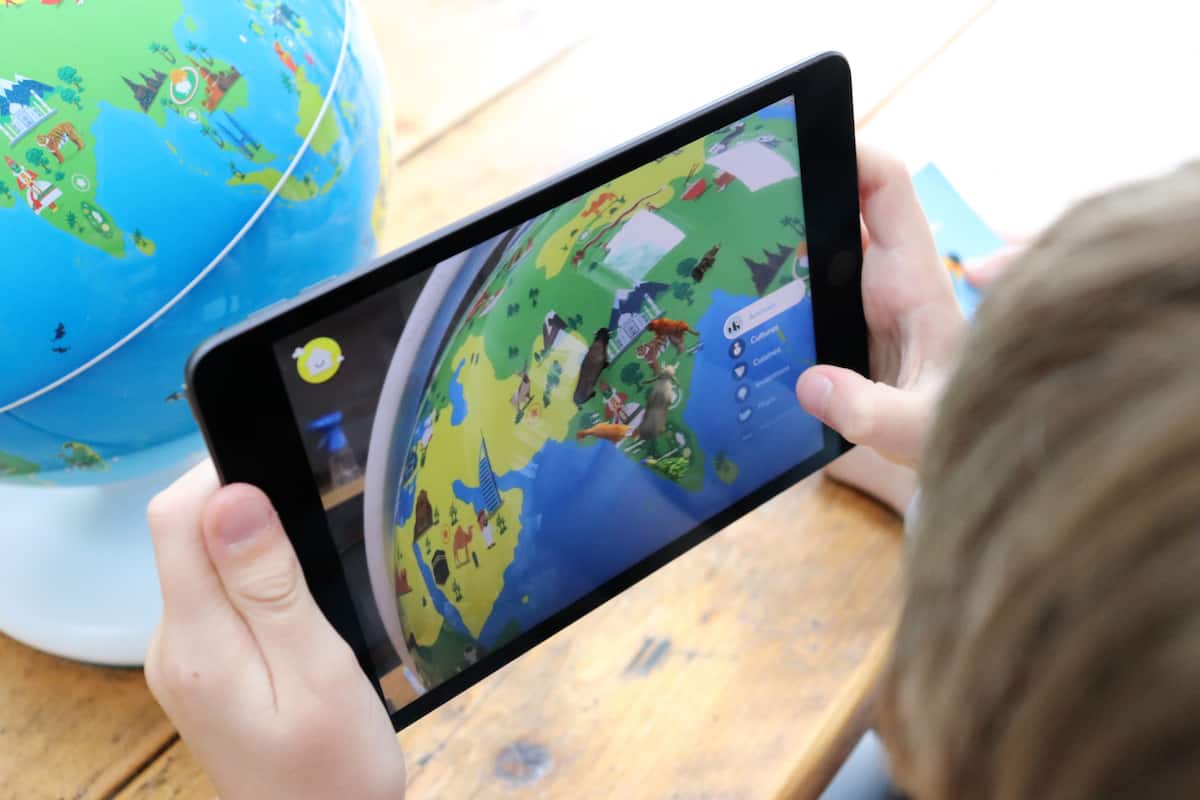 Each star has six different category highlights and each one gives an introduction, fun facts and trivia as well as a quiz to check how much you've learnt. There are so many different layers to exploring with Orboot Earth and the children loved travelling the world together and seeing who had learnt the most.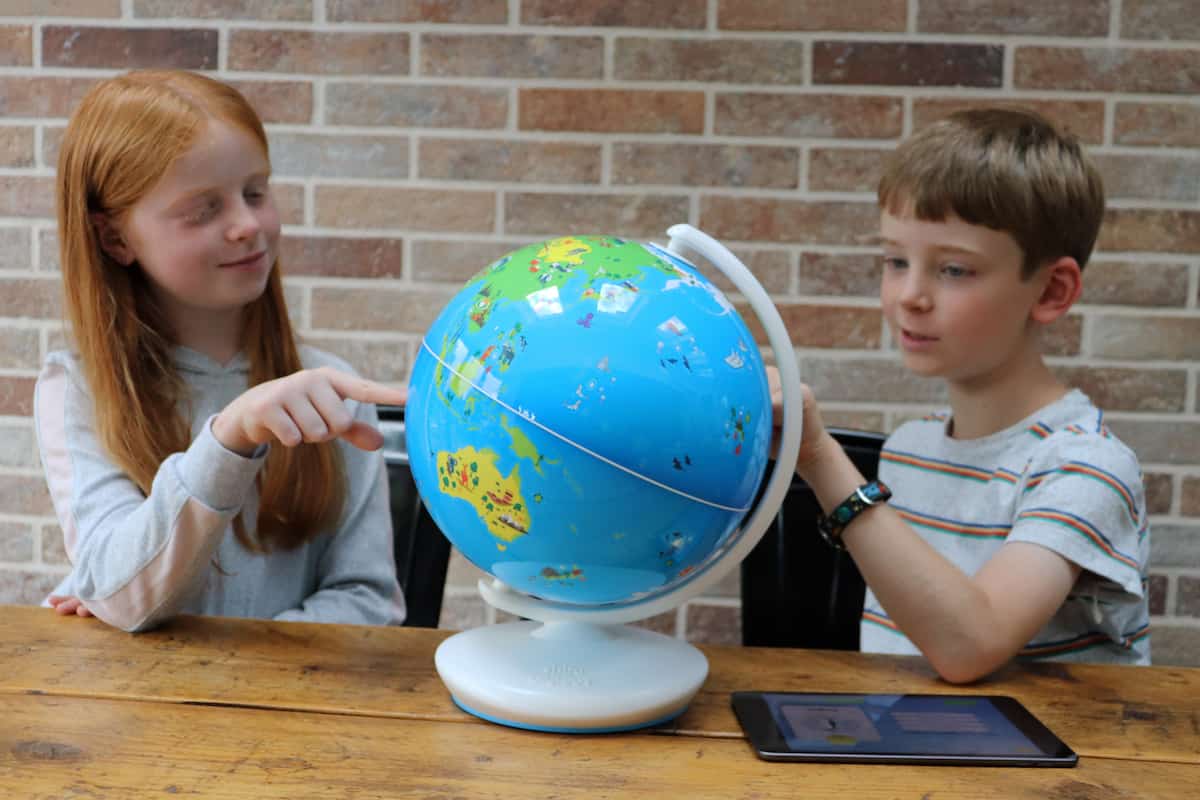 Another Orboot Earth activity is Oko Park which LP and Little Man pretty much got lost in for hours. Oko Park lets you create your own National Park, teaching you about the food chain and ecosystems, showing you how to balance the different needs of the park's inhabitants to help everything live together in harmony.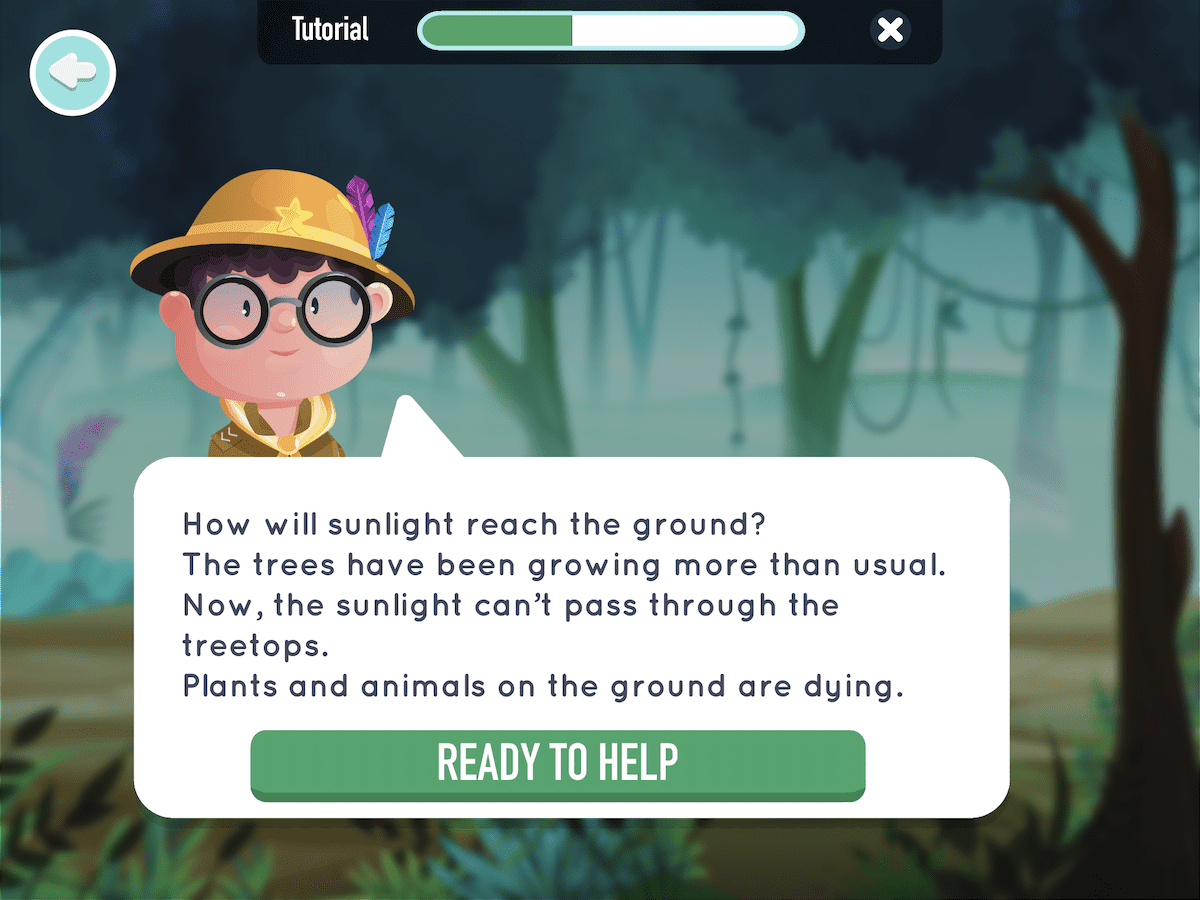 I loved how engaged Oko Park made LP and Little Man. They had to work out how to fix emergencies, adding more carnivores when there were too many herbivores or adding more herbivores when there were too many plants. They learnt about the importance of water sources and the soil and ended up blown away by the amount that goes into keeping any environment working in unison.
Little Man loved Orboot Earth's Mysteries. This adventure game asks you questions that you have to solve by travelling the globe, scanning the correct place with the app to move further along the story. The children earned points as they solved mysteries and loved the challenge that came with it.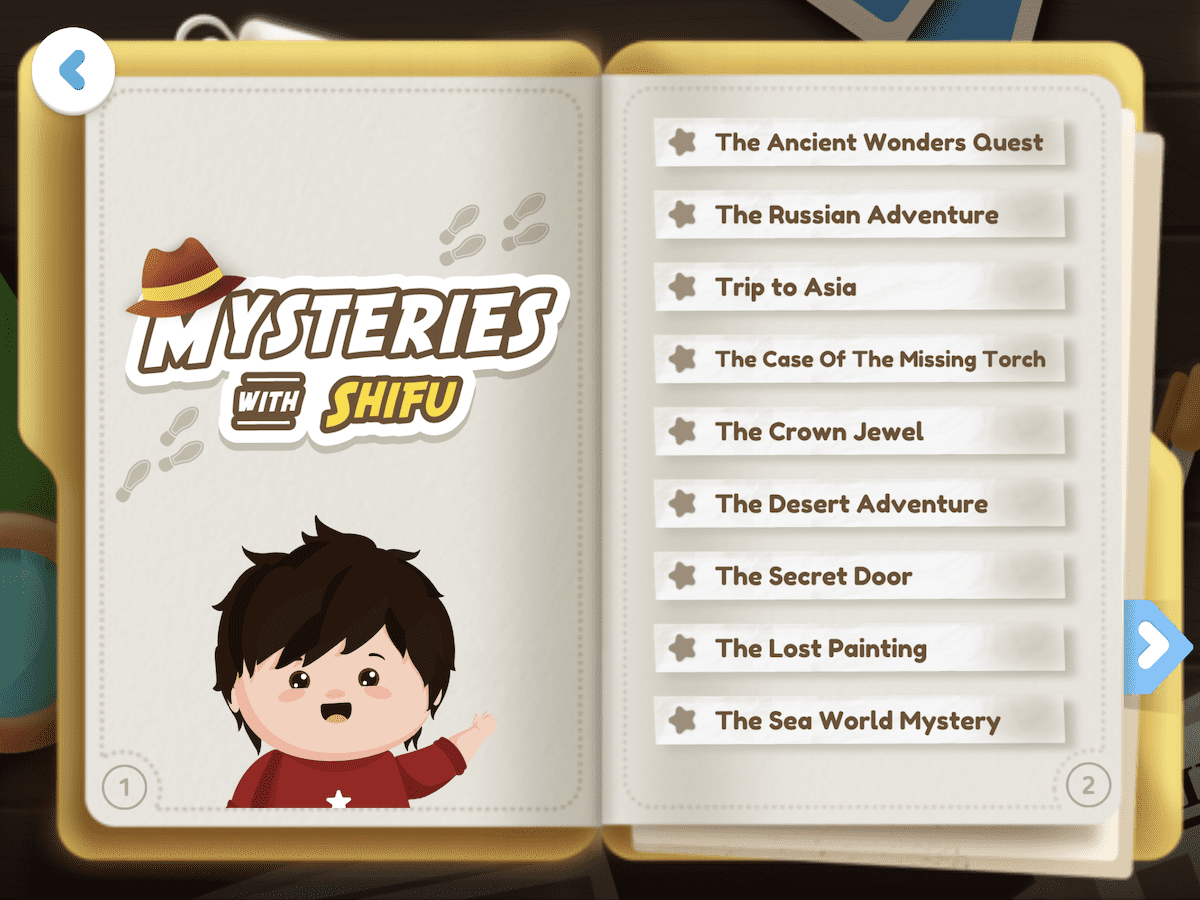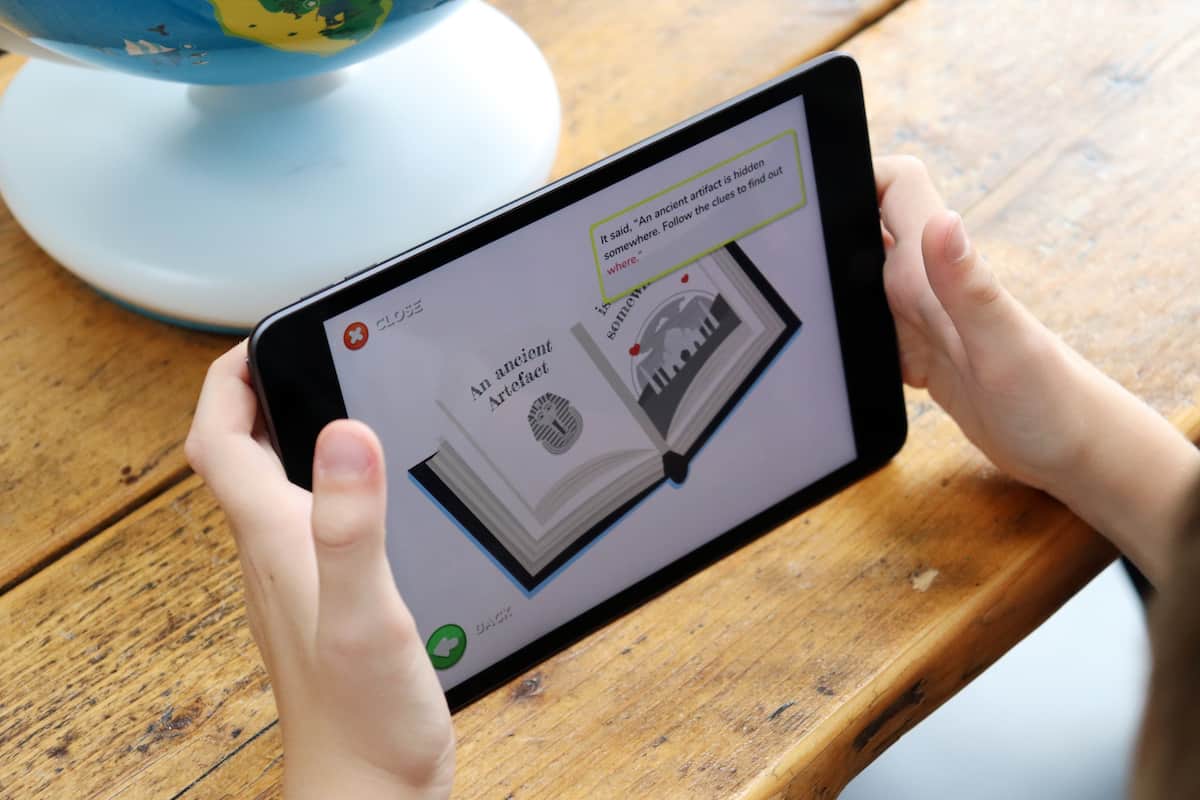 You can even have fun without the globe. The app lets you tour the world, zooming in or out and tapping on different areas to find out more. This is great fun for on the go and has three different categories to explore – from animals or basic countries to general knowledge and trivia about everywhere in the world.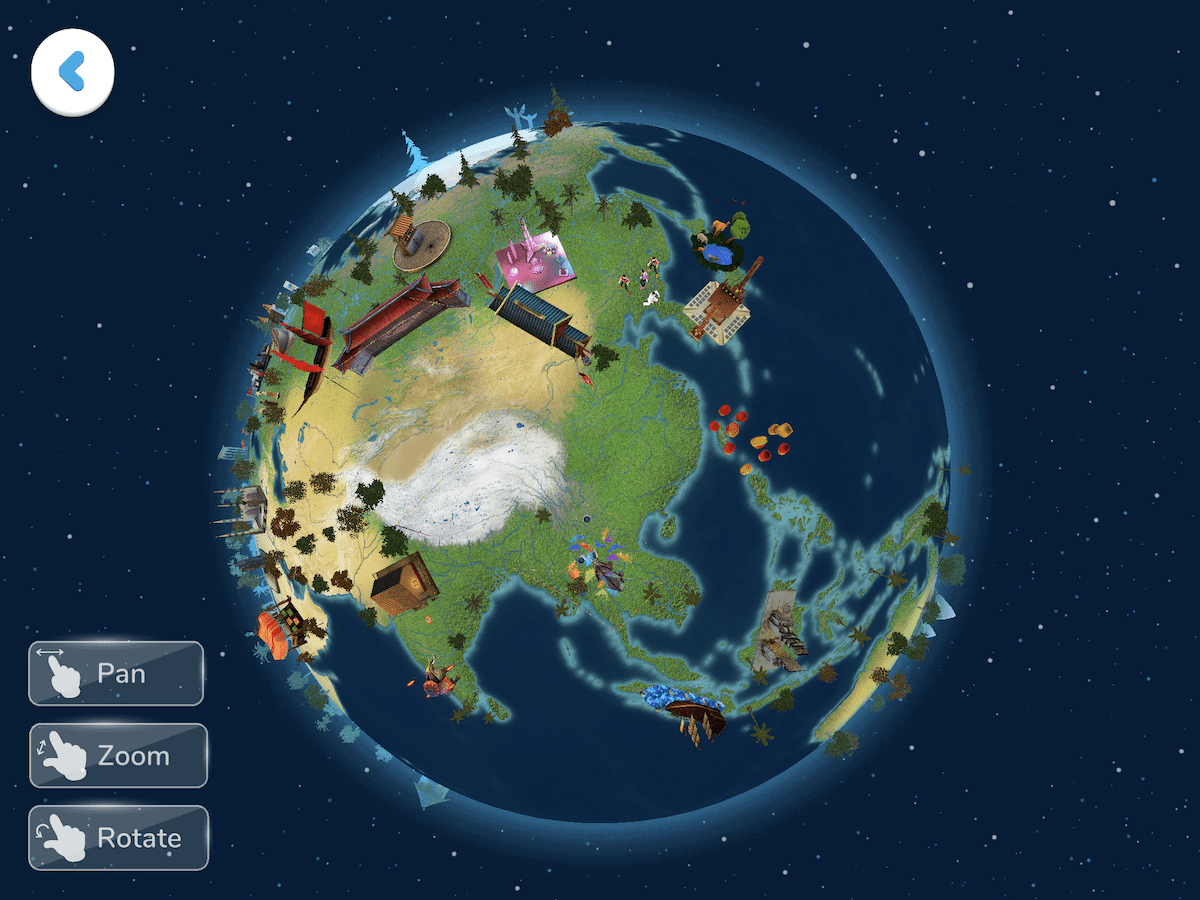 When the children had been playing a while, they found Quiz Wiz, the app's way of testing your knowledge and seeing how much you already know ir how much you've learnt through using the app. This is great fun and the children love to compete against each other, seeing who knows more.
What did we think of Orboot Earth?
The children absolutely love Orboot Earth. The globe is going to be sitting in pride of place for a long time to come and it's the sort of app they'll use often when having screen time. It's interactive, engaging and so much fun, teaching them so much without them even realising it. It helps to build on their science knowledge, teaching them more about the world, ecosystems, habitats, different cultures and more.
They have already used Orboot Earth to plan some of our next family adventures and I love using it to test their knowledge, asking them to find a country or continent and seeing how long it takes them or if they haven't heard of it before it gives them somewhere new to explore and learn about.
Orboot Earth is aimed at age 4+ and I think that's a great baseline as it's never to early to start with STEM toys. It's the sort of activity that any child or family would get something from and we have loved using Orboot Earth together as well as the children having time exploring the world independently, logging their progress on the app as they go.
Who are PlayShifu?
PlayShifu create STEM/STEAM approved toys. They are fantastic educational resources for children that will help to develop essential skills through childhood and build strong foundations with their education. This is why so many schools use PlayShifu in lessons as well as families enjoying the products at home. You can see the full range here.
If you love educational toys as gifts for children then this would be a great one. Play Shifu Orboot Earth is available direct from PlayShifu for £44.99 and other retailers such as Amazon and Very. PlayShifu have an Orboot Dinos and Orboot Mars version available too!