One place we always visit when we're in Florida is Old Town Kissimmee. It's always nice to explore downtown areas and places from years gone by and Old Town is like walking back in time – but also a fantastic place to spend time as a family.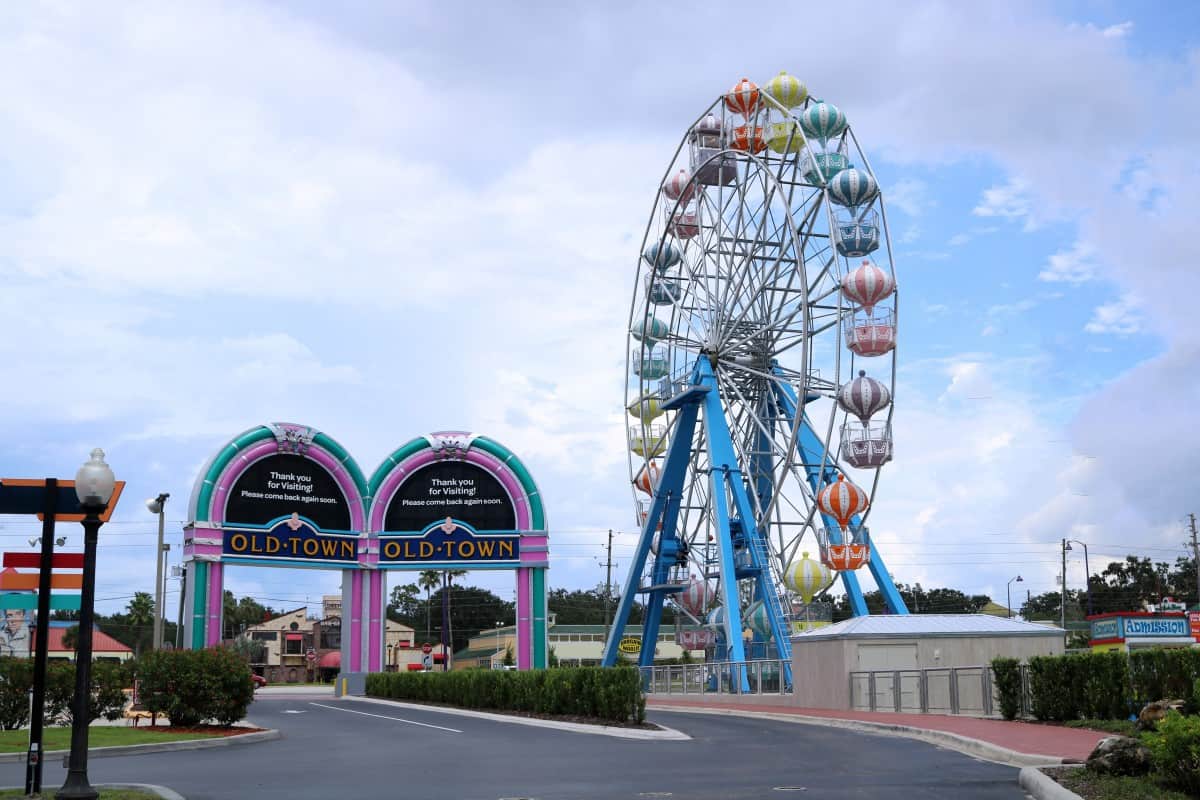 What is Old Town Kissimmee?
Old Town is an entertainment district in Kissimmee, Florida. It's home to a mix of stores, attractions and dining options, making it a fantastic place to explore that all ages will love. There's something for everyone in Old Town.
Shopping at Old Town
One reason we always go to Old Town is to potter around the shops. There are so many gift shops where we can get the obligatory magnet, pick up a Disney souvenir or just marvel at the eclectic mix of things on offer.
Attractions at Old Town
Old Town is visible from miles around because of the traditional ferris wheel at the entrance. It's now a tradition that we go on it each time we visit and, although not the highest or greatest views in Orlando, it's a lovely way to pass time and just simple nostalgic fun.
At Old Town there's so much to do with a carousel, the Xtreme Ninja Challenge, the Great Magic Hall, a shooting gallery and arcades. Plus, Old Town is right next door to Fun Spot America, which is free to enter and you just pay for the rides you go on.
Eating at Old Town
Old Town also has so many restaurants and dining options from sit down venues like Shoney's Bar and Grill or Flippers Pizzeria or takeaway choices like Auntie Anne's pretzels, Downtown Deli and Kissimmee Popcorn. There are also plenty of bars to stop for a drink or spend an evening.
We always spend a couple of hours at Old Town and it's now a tradition that we'll ride the ferris wheel, mooch around the shops and hunt out the monster truck at Fun Spot. It's a really nice break away from the theme parks and somewhere we love to visit for it's nostalgic quality more than anything else.