When we were in Florida we wanted to spend some time away from the Disney parks. One spur of the moment thing we did whilst we were in Florida was book an airboat ride. It's something that so many people raved about and we managed to fit it in towards the end of our holiday.
After doing some research we realised we wanted a private tour, not an airboat full of people, and that we wanted at least an hour on the boat – compared to the half hour tours a lot of companies provide. So we booked a private sailing with a company called Old Fashioned Airboat Rides. We had to ring to book, and paid cash when we arrived so it was quite outdated but the experience was amazing.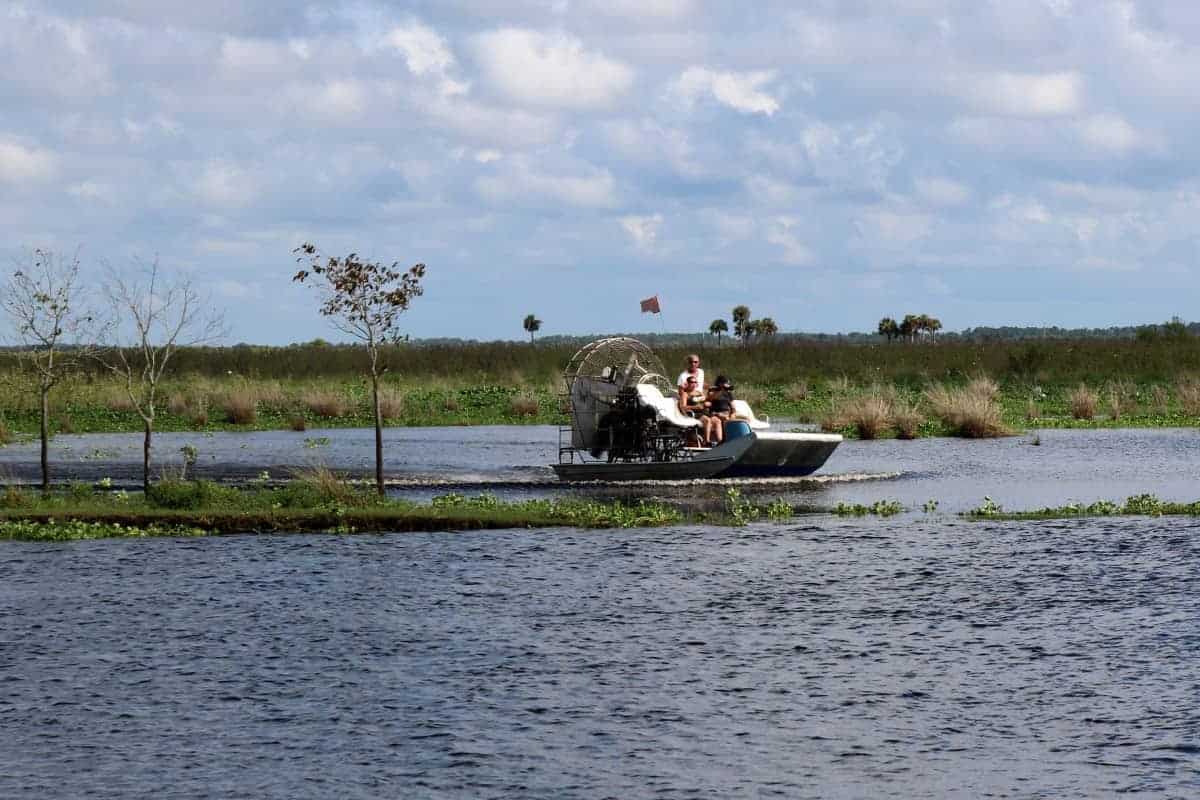 We arrived at St John's River at 9am – which meant a really early start as it was over an hour from where we were staying. We parked up and met our airboat captain, Robert, at the dock. He gave the children life vests and all six of us ear defenders and then we got on the boat and got going.
I hadn't quite realised just how noisy the airboat would be. It was so loud and it made your whole body shake. If you relaxed your mouth as you were moving along your lips would flap up and down – it was so funny! But, we soon got used to the noise and the scenery was incredible.
Robert drove us all over the river and we saw so much wildlife – a herd of cows, birds, a tortoise and even half a dozen alligators. It was amazing to be so close to so much wildlife all in it's own habitat.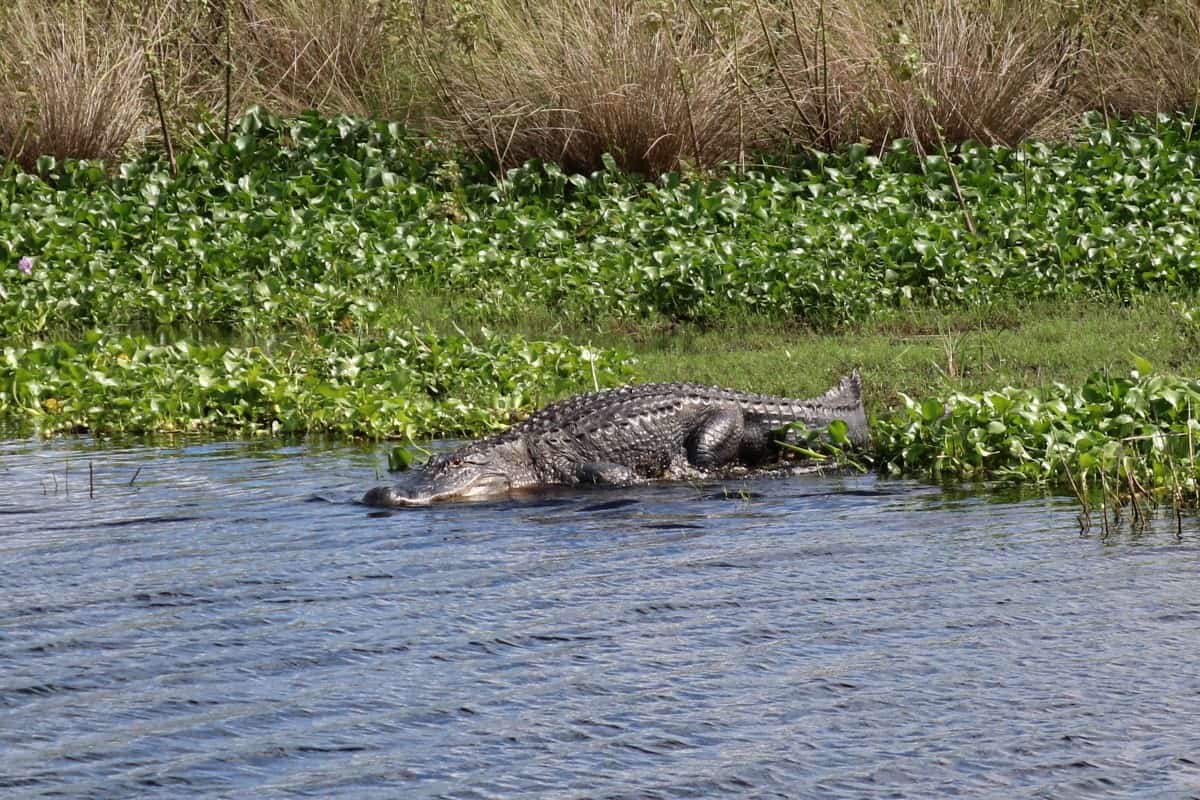 LP absolutely loved the airboat ride and, sitting at the front, she was in awe of the whole experience. Little Man on the other hand felt quite tired by the motion of the boat and spent the moving parts of the ride with his head hidden inside his cap but he came out whenever we stopped and looked at the surroundings and alligators with us.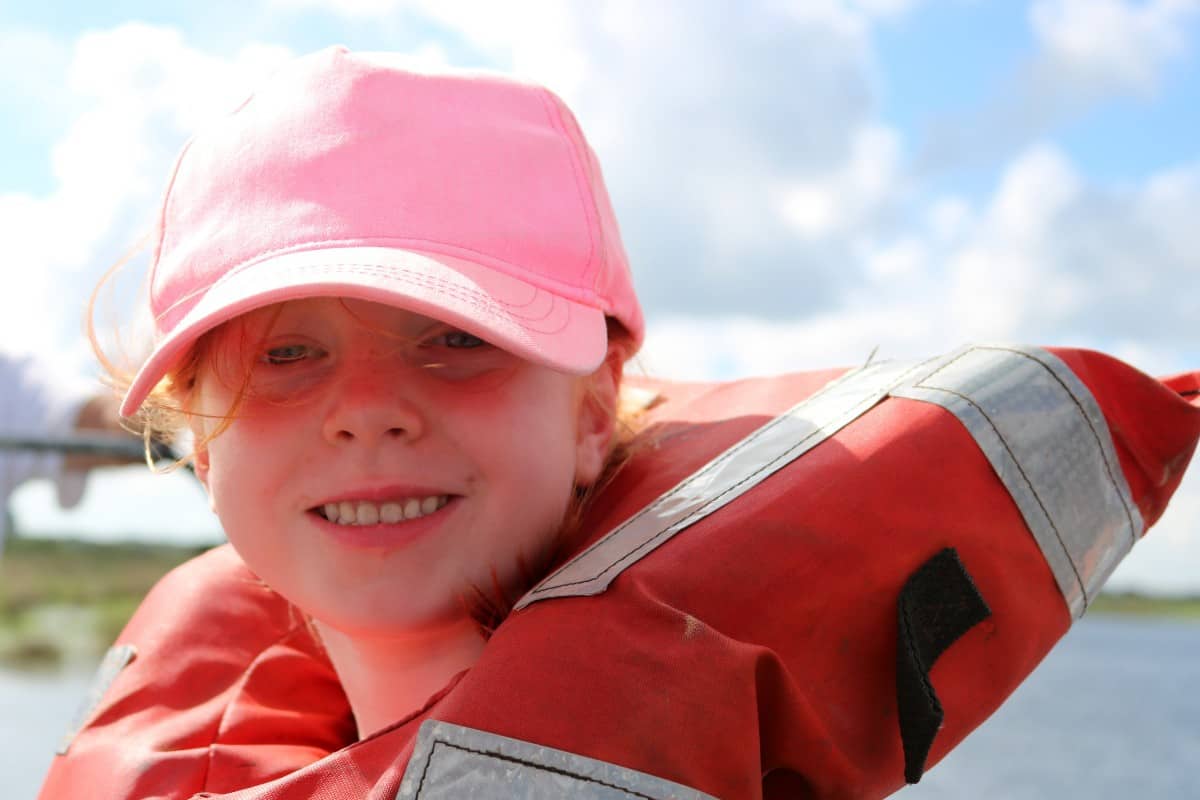 The journey took us over water, across low level ground and into an incredible Cypress tree forest which was one of the most peaceful places I have ever been to. Robert taught us so much about alligators as well as life as an airboat captain and he was so knowledgable and friendly. We couldn't have asked for a better captain.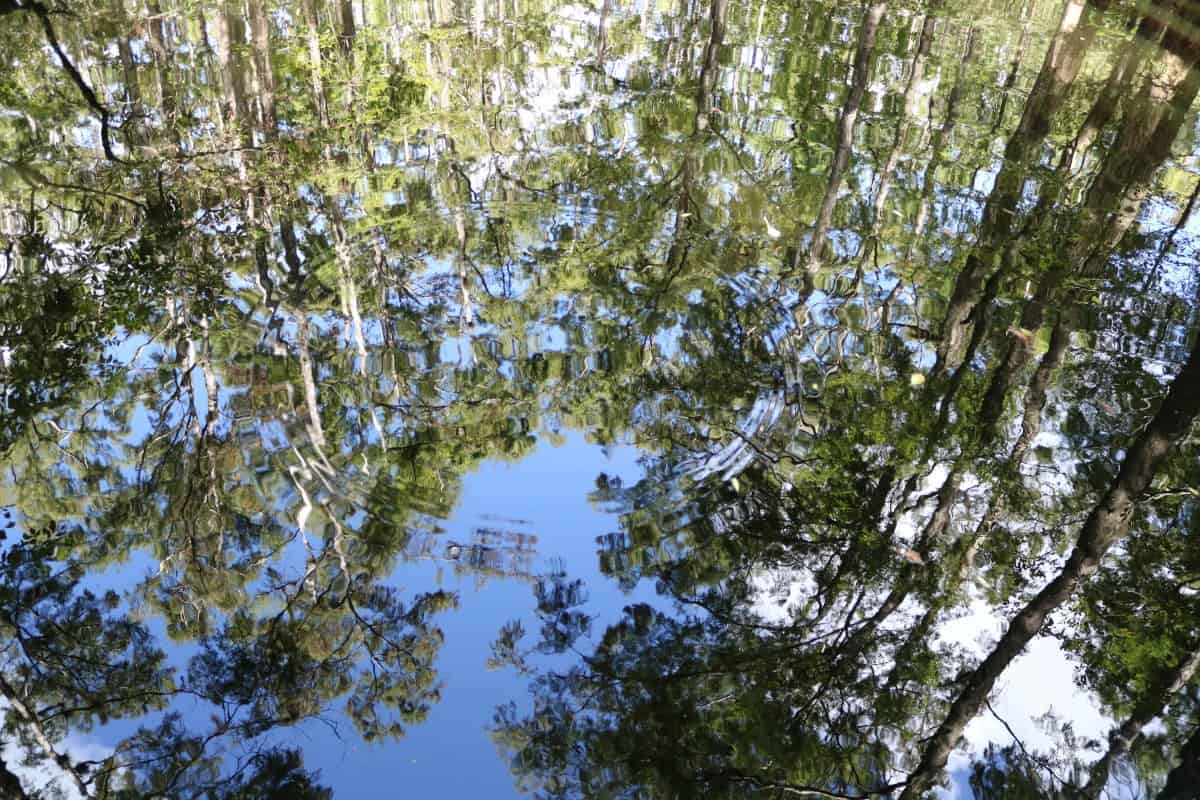 The two hours passed in a blur and we could have happily stayed on the airboat all day. It was a great experience and one I am so glad we made time for. Our 2 hour airboat ride cost $300 for the 6 of us – and was worth every penny.
Here's a video of our trip (thanks Alex for doing an awesome job of the editing!)
You can also read about other days out we had in Florida – Discovery Cove, Magic Kingdom, ICON 360, Seaworld Orlando, Kennedy Space Center, Hollywood Studios, Epcot, Animal Kingdom and Legoland Florida.