The Magic Kingdom is what I would describe as Classic Disney. It is the Central Park of the four Disney theme parks that make up Walt Disney World in Florida.
There are only two ways to actually get to the Magic Kingdom from either the resort hotels or the expansive car parks. The first is the futuristic monorail system and the second is the old style paddle boat. The first time we visited, we had breakfast at Chef Mickey's which was a character based dining experience at the Disney Contemporary Resort. There is a monorail stop at this resort and as our car was parked there, it made sense to take a direct route to the Magic kingdom.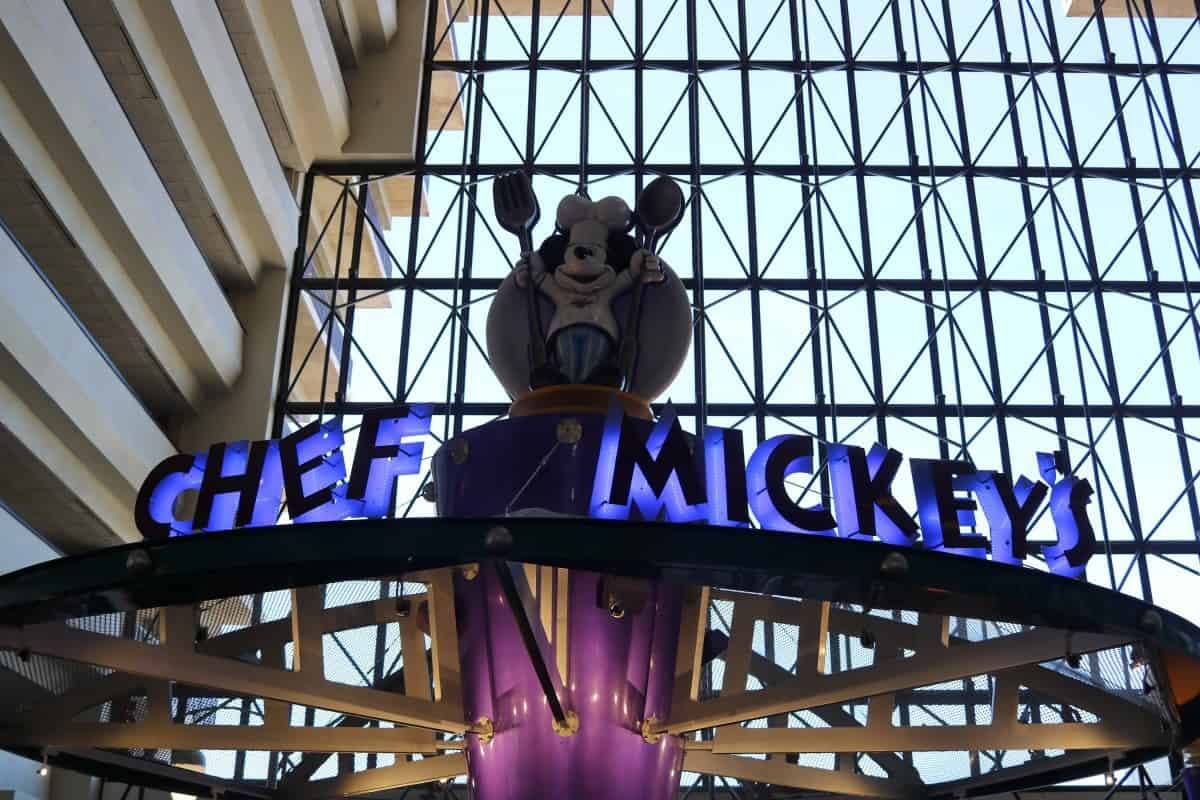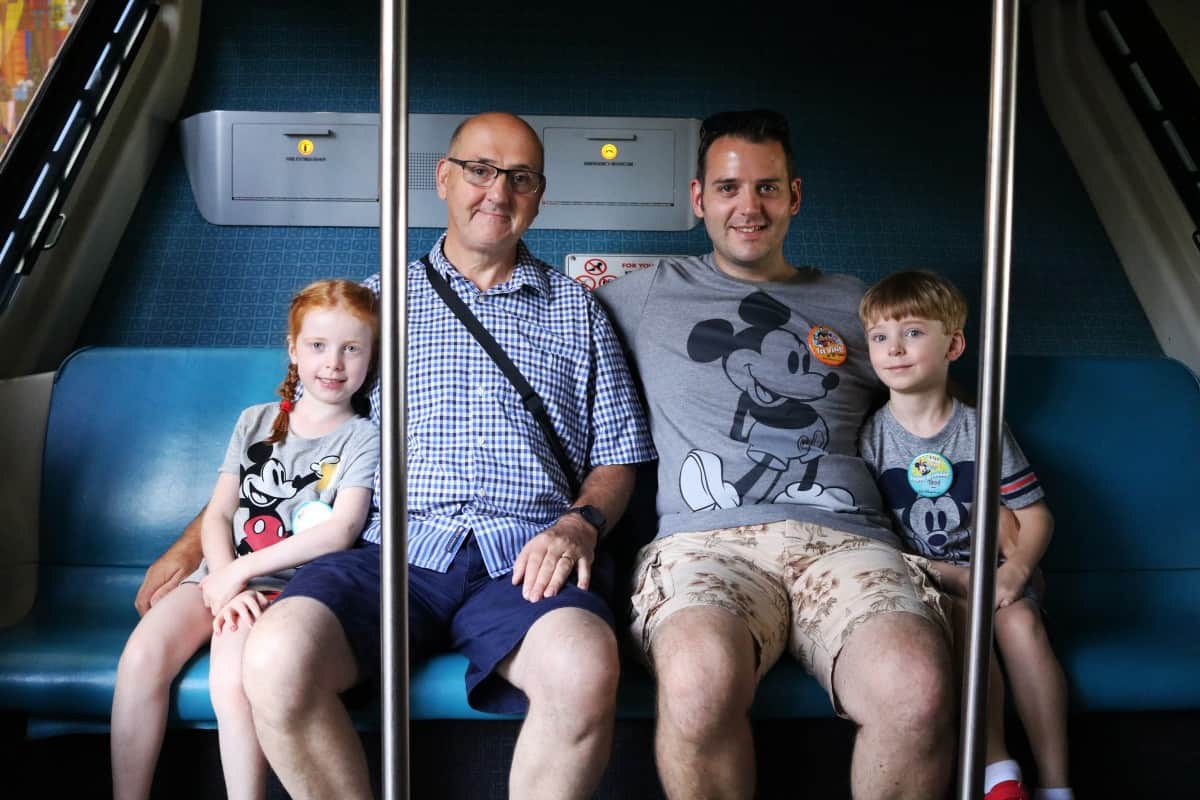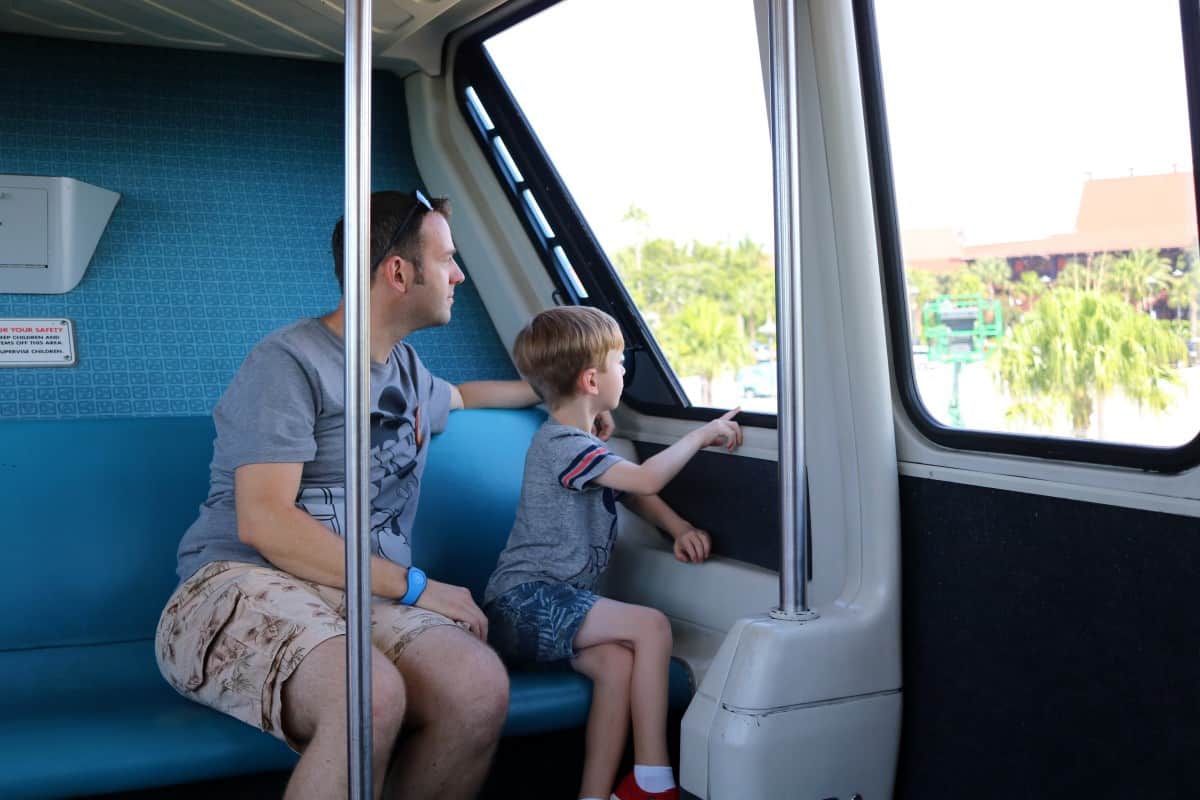 After going through the familiar airport style security and bag search, we boarded the monorail, sat in comfy chairs and were whisked away smoothly around the lake, stopping at a few more of the resorts before arriving at the entrance to the Magic Kingdom. On a different day we took the boat and it was such a different experience, with amazing views of the castle in the distance.
We were by now used to using the entry cards and fingerprint turnstiles at every Walt Disney World park. The entrance was like an old fashioned railway station, complete with a steam train that can take you to two of the other Disney Parks. There were plenty of resort maps in different languages, toilets and everything we had come to expect from Walt Disney World. We saw from the map that the Magic Kingdom is divided into four different lands – Adventureland, Frontierland, Fantasyland and a Tomorrowland, each with their own unique rides, attractions and overall feel.
When we entered the park we found ourselves in what felt like a classic American town, with a small square at the start that had a bronze statue of Mickey and Walt. We also saw characters here, waiting to meet all of the children. We walked around the immediate area to find all sorts of gift shops, stores and food outlets before turning onto Main Street USA. We saw easily recognisable photographers waiting for guests to have pictures taken as part of the Memory Maker package. My eye was then drawn to the far end of the street, to see what would be in the background of the photos…
When you think of Disney, what image first springs to mind, apart from Mickey Mouse..? Yep, that's right, Cinderella's Castle. It forms the magnificent backdrop for most memories made in the Magic Kingdom and after having our photo taken, we walked towards it, the children in awe of what was in front of them. It was literally magical to see their faces lit up, as this was a moment we had all been talking about as a family since we booked our holiday. Seeing the castle for the first time was definitely one of our favourite Disney moments.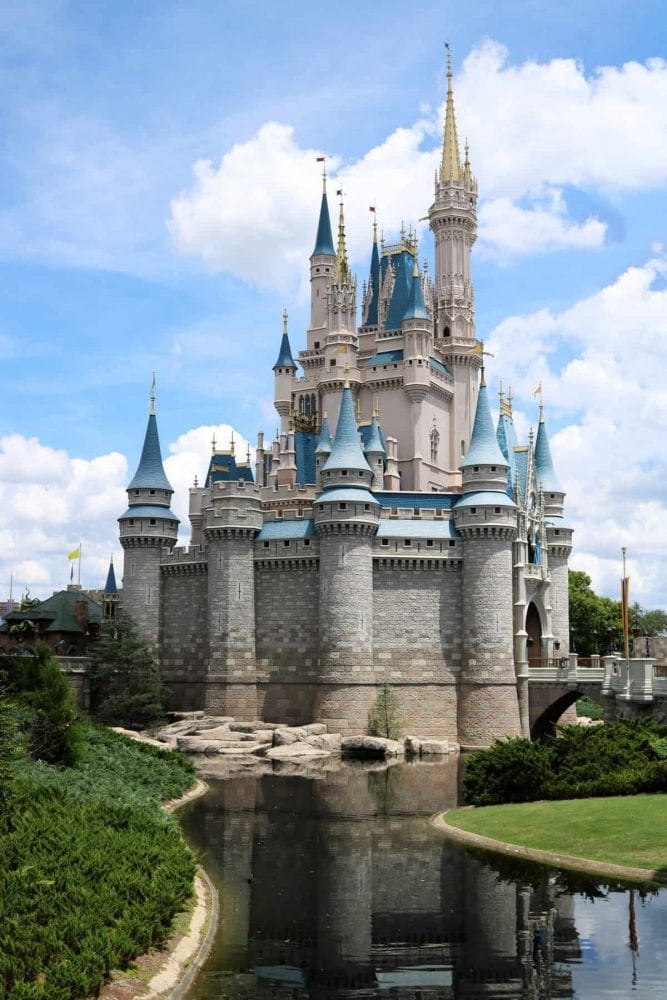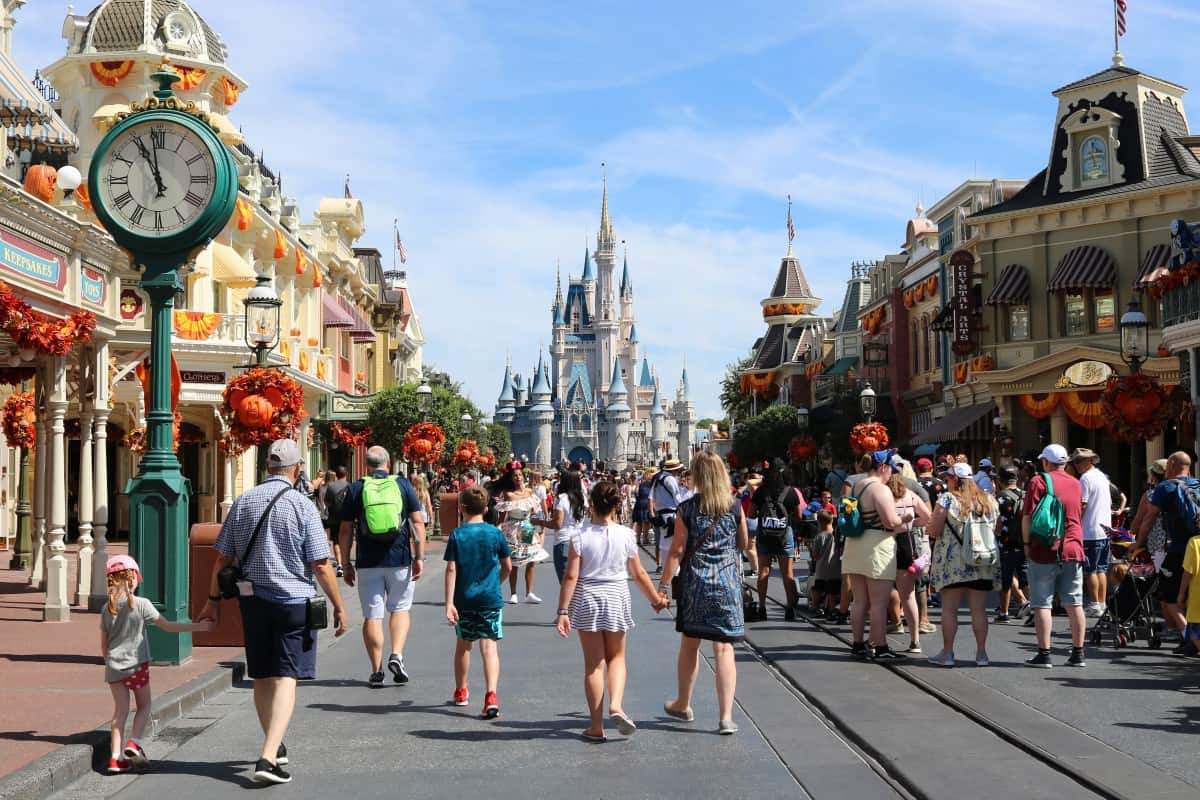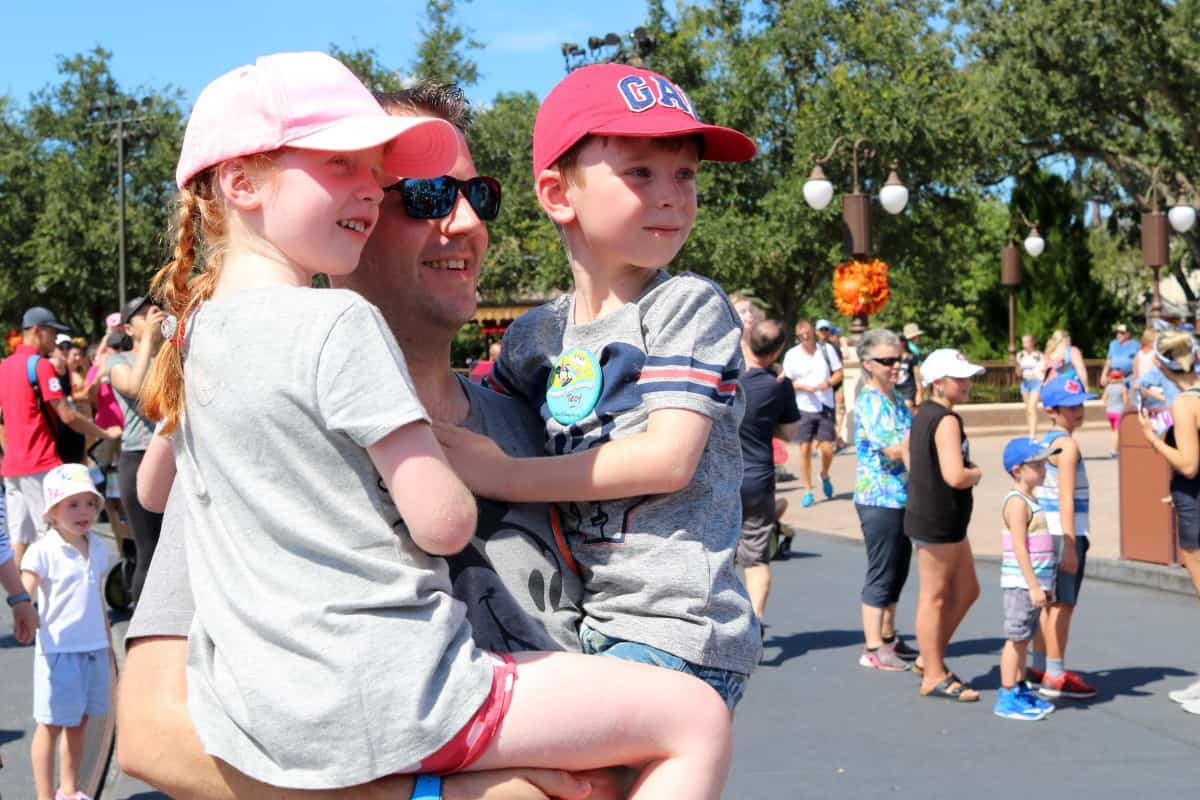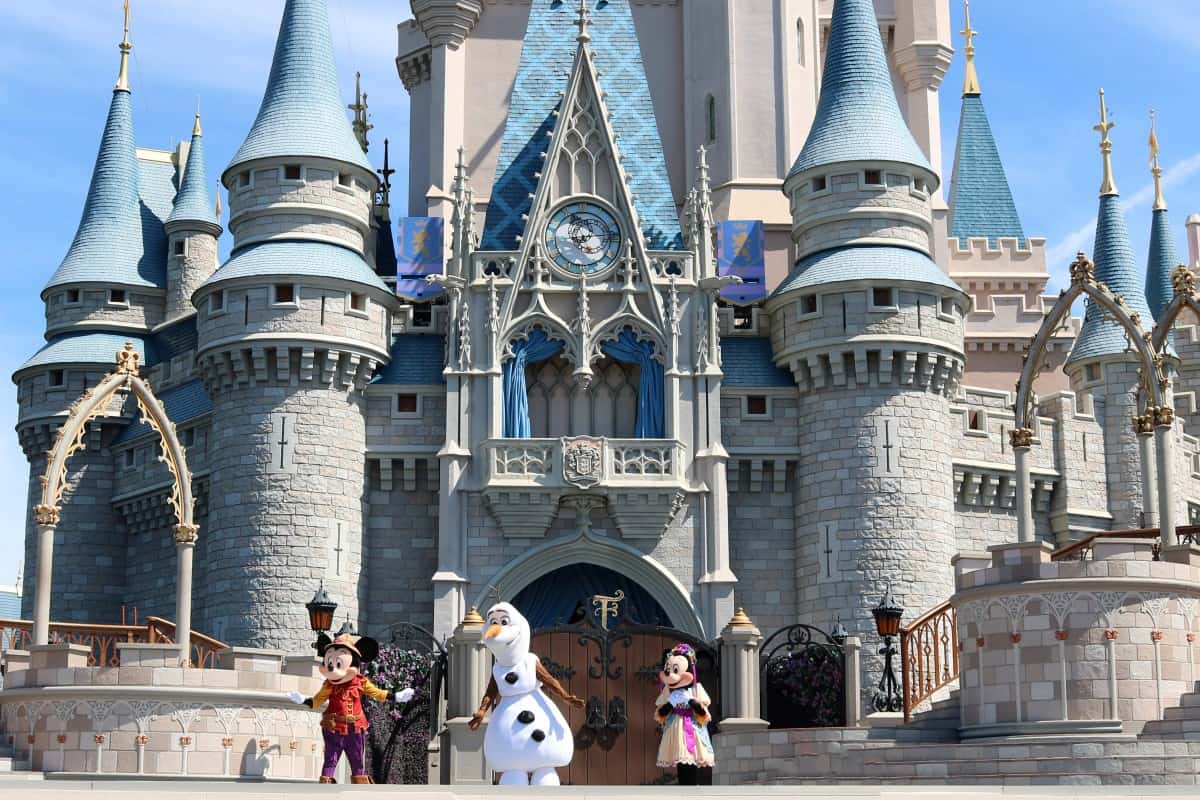 Cinderella's Castle features heavily in the parades that work their way through the Magic Kingdom each day. The parades are all different with different characters and themes for each one. The upcoming parade is advertised on the screens along Main Street so you can plan ahead to see your favourite characters singing and dancing right in front of you.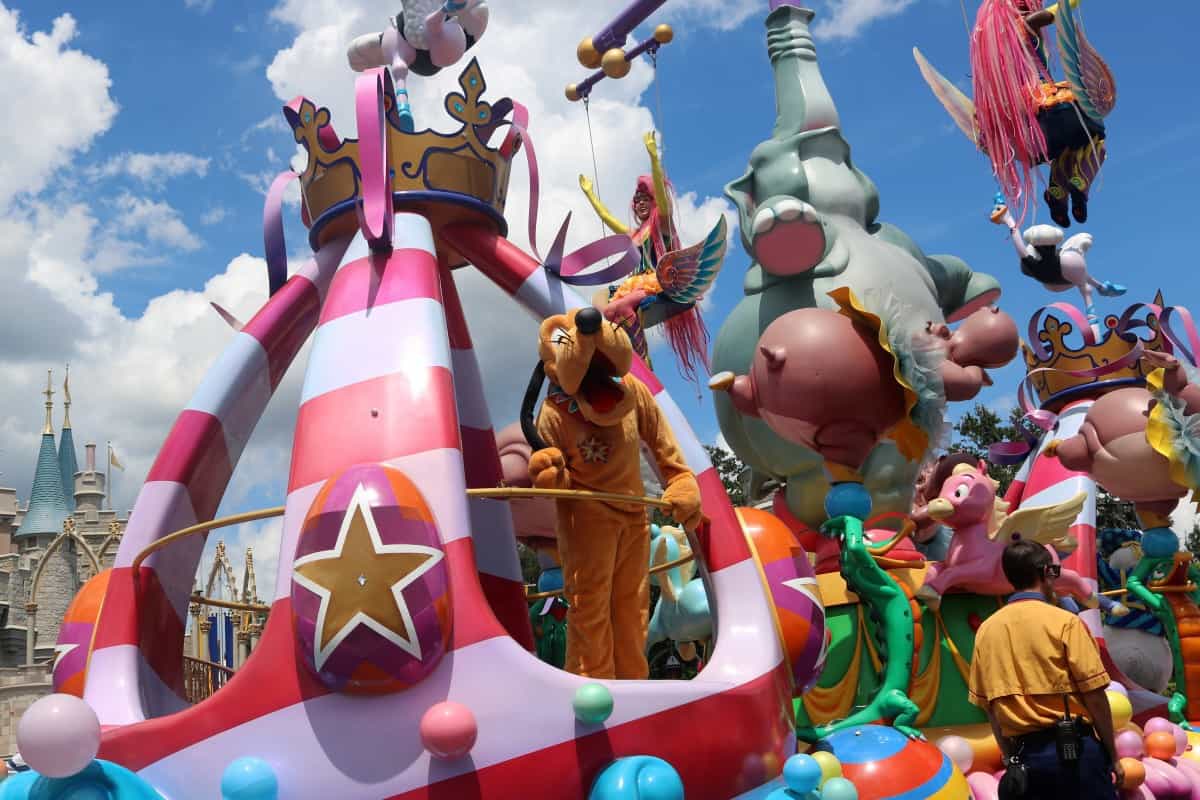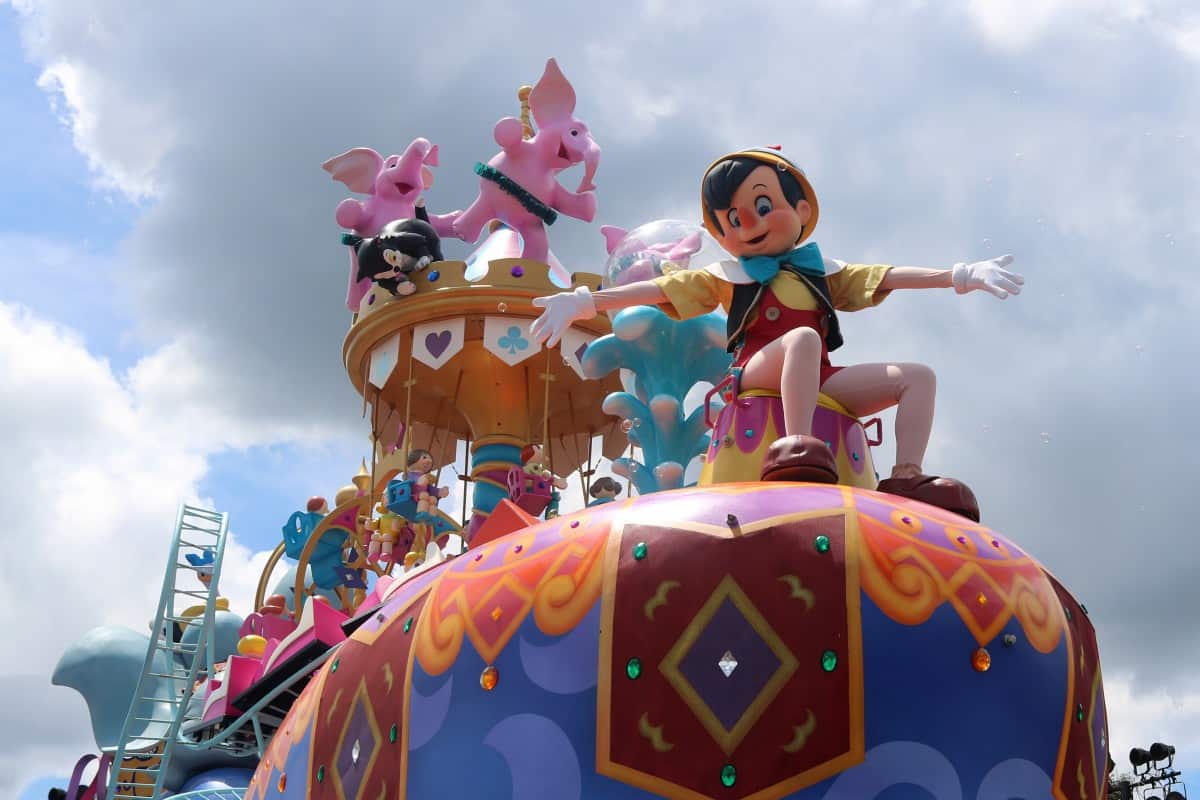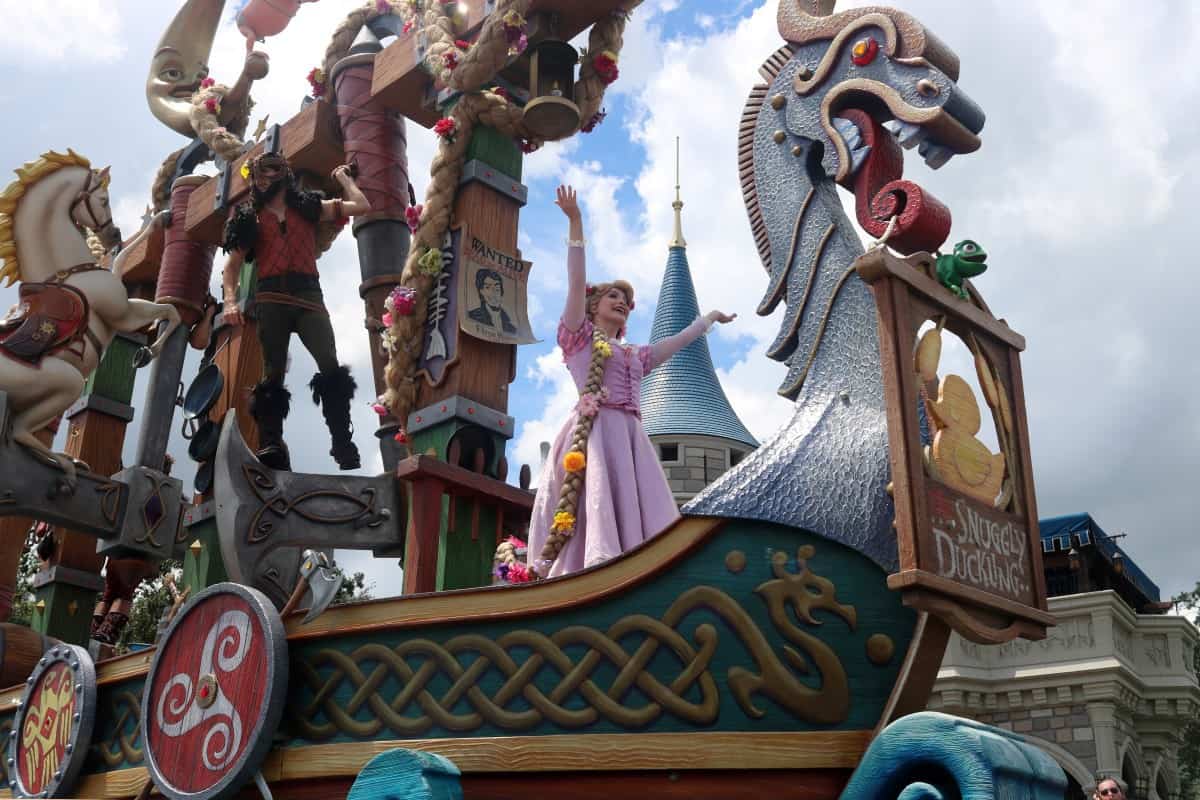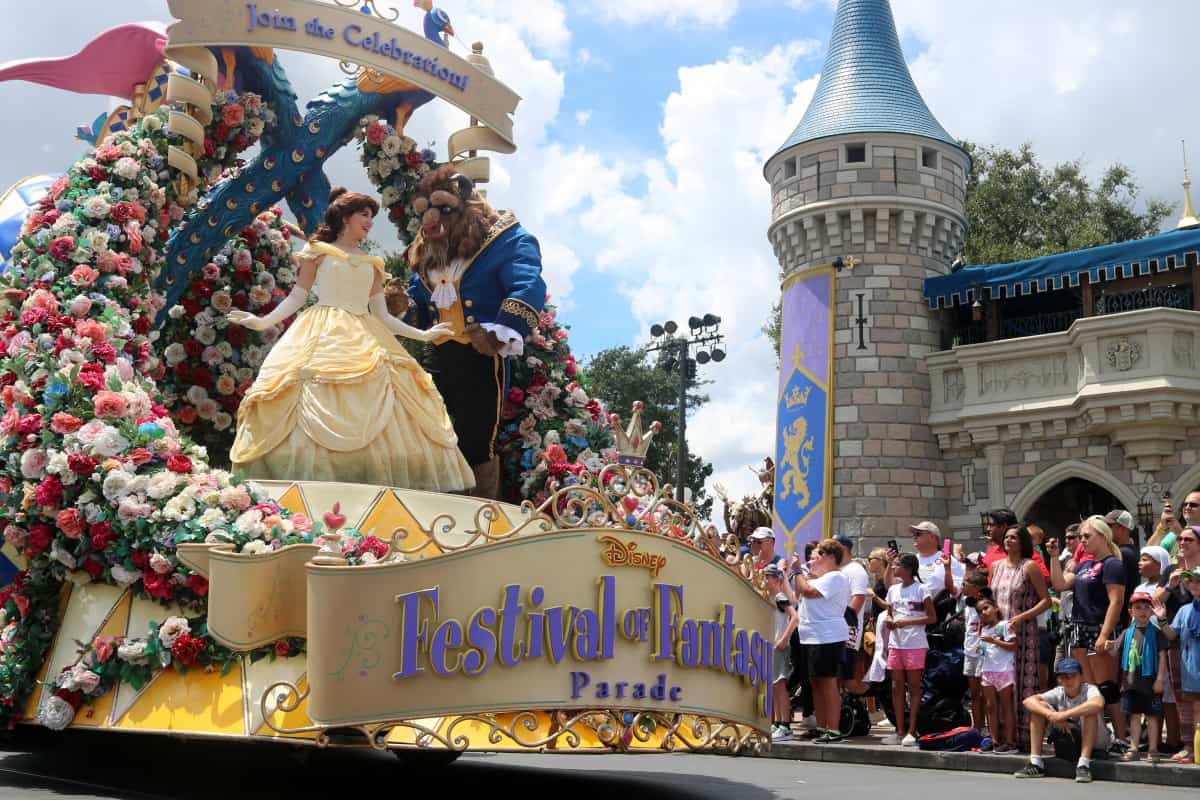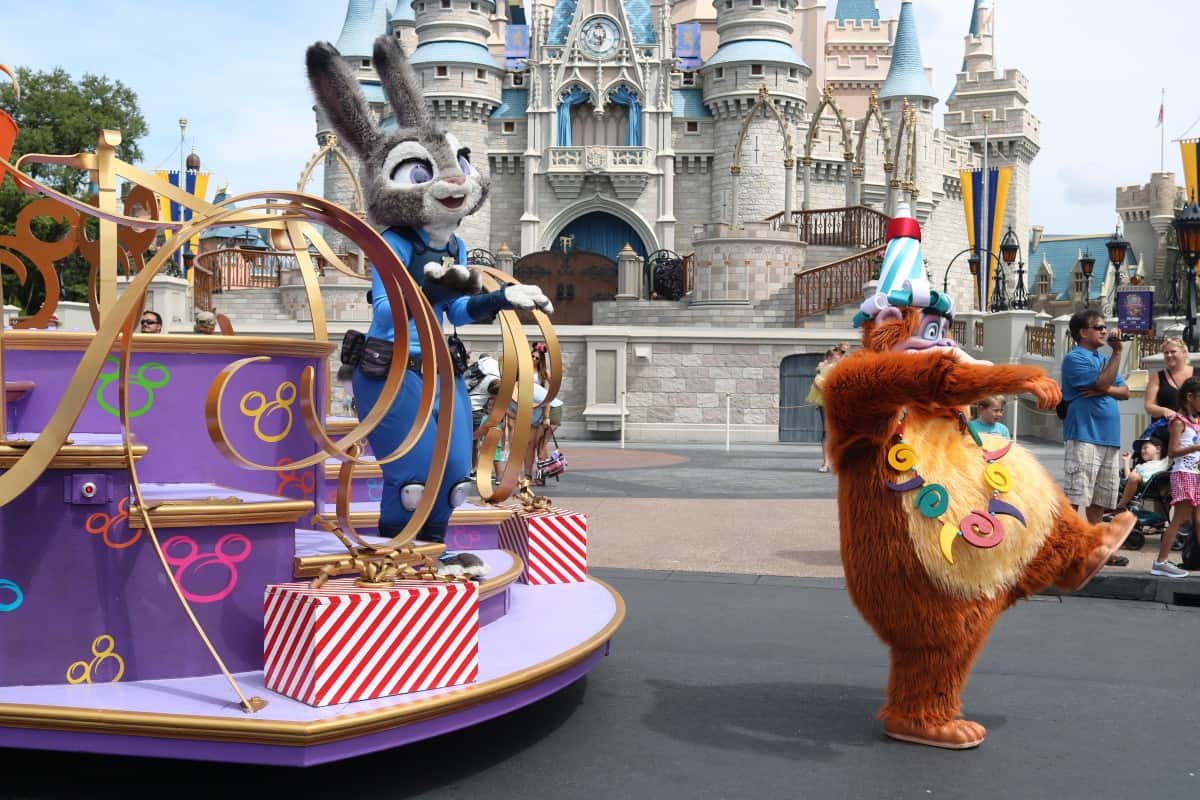 Our first stop after watching a parade was Adventureland which is home to attractions such as the Swiss Family Treehouse, Jungle Cruise (with hilarious commentary from the tour guides!), the Frontier Trading Post and the famous Pirates of the Caribbean log flume ride. Dave visited 30 years ago and was pleased to see that this had been updated with characters and voices from the newer movies – as the Pirates of the Caribbean franchise was based on the original ride that Dave went on all those years ago!
Frontierland was up next, home to the popular Splash Mountain and Big Thunder Mountain Railroad rides. The children love rollercoasters and were begging to go on both again straight after! Be sure to make use of your FastPass bookings as these get busy very quickly with queues often in excess of ninety minutes.
Fantasyland houses the classic Disney characters that we all grew up with from Pinocchio, Ariel, Beauty and the Beast, the Seven Dwarfs and everyone's favourite, Winnie the Pooh. There is also a traditional funfair themed area with a Big Top, Dumbo's flying Elephants and a Barnstormer rollercoaster.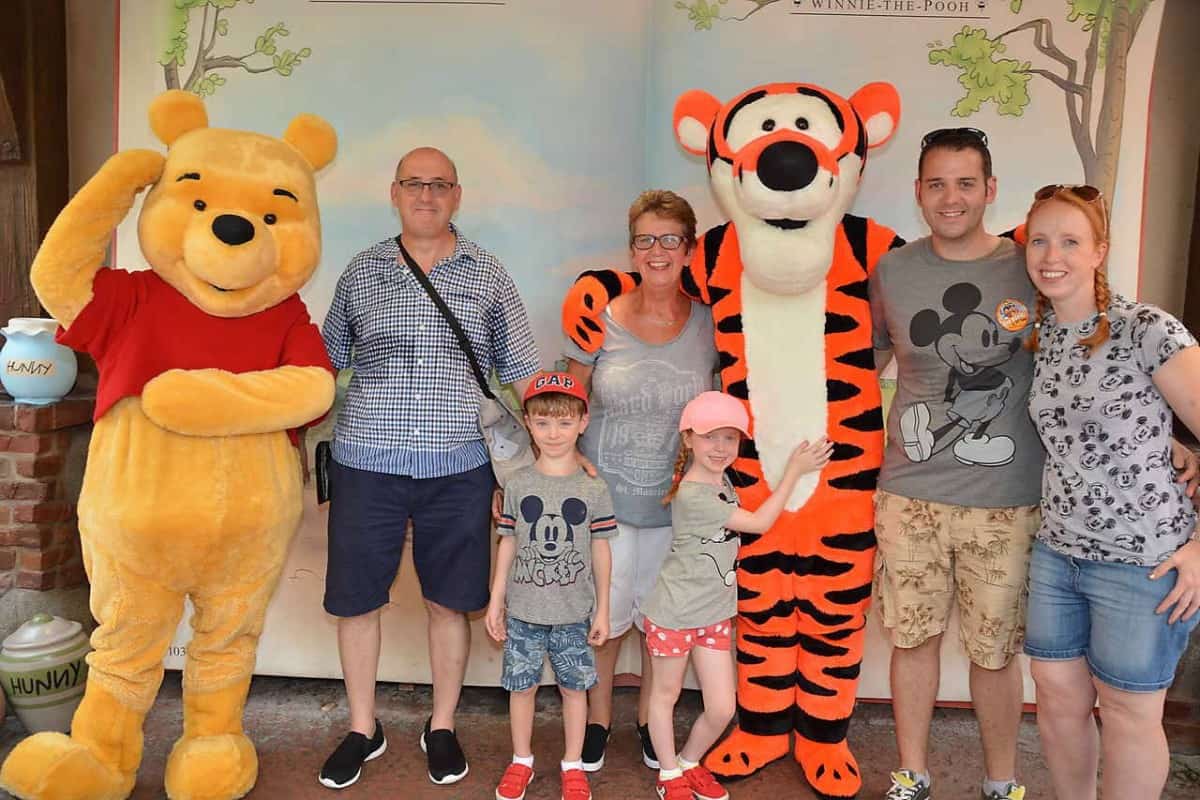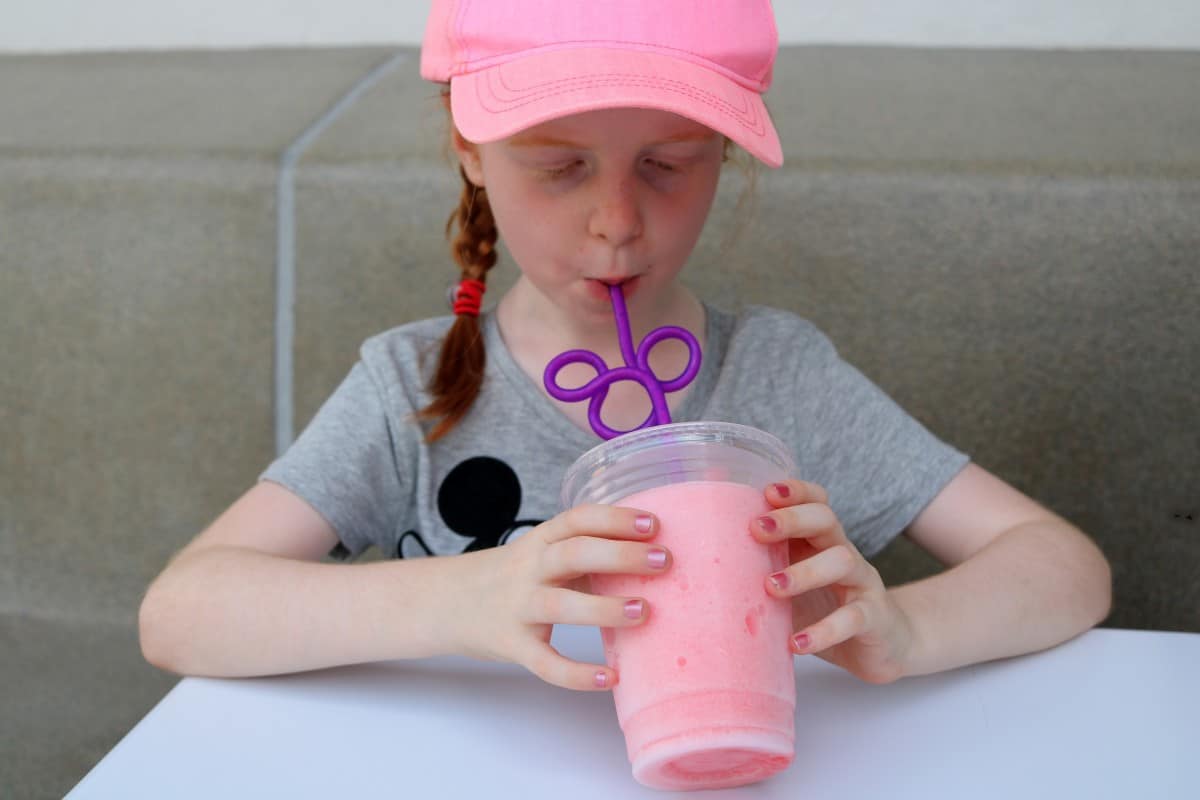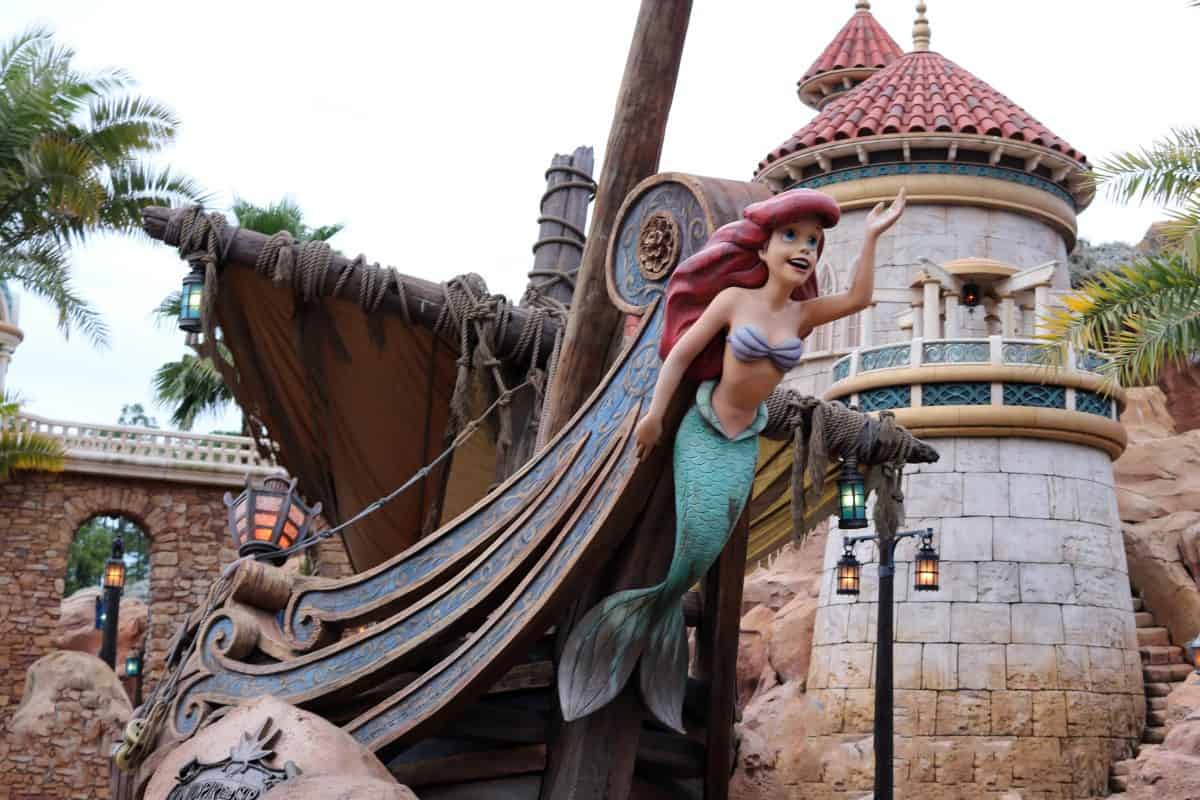 We found the Incredibles, Buzz Lightyear and Monsters Inc in Tomorrowland with plenty of photo opportunities. This area had futuristic rides such as the PeopleMover that took you around Tomorrowland and even inside some of the rides for a completely different perspective! We even saw a cast member using his broom to draw characters on the ground using rain water and he even let LP fill in the ears on the Mickey he had drawn!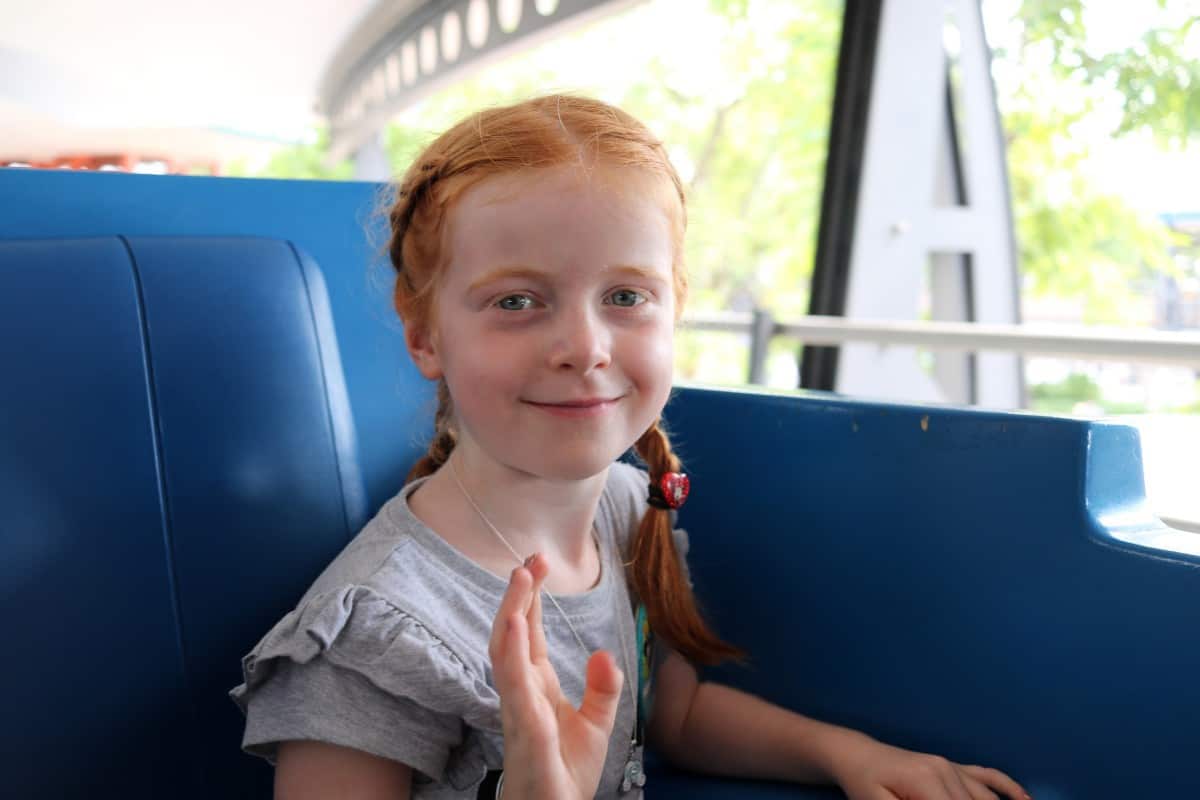 One of the most iconic rollercoasters is found in Tomorrowland too – Space Mountain. For those of you that don't know, this is a rollercoaster entirely in the dark with so many twists and turns, it's easily one of the most exhilarating rides I have ever been on. The kids didn't stop talking about it for days.
There are plenty of places to eat and get refreshments at the Magic Kingdom and we had lunch at Cinderella's Castle on LP's birthday which was an amazing experience. Dining experiences like that are included in some Disney dining packages but as were staying in a villa we paid for any that we booked – and this one wasn't cheap! But, it was well worth every penny when we saw the look on LP's face.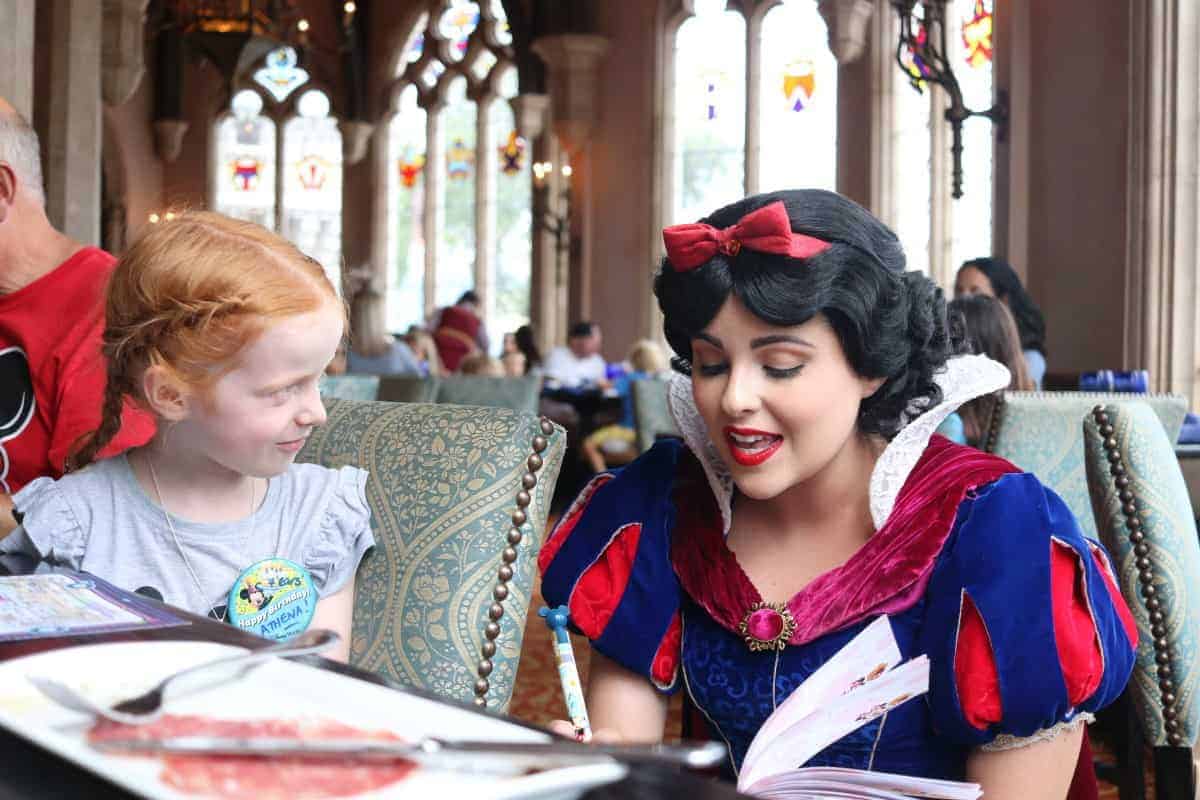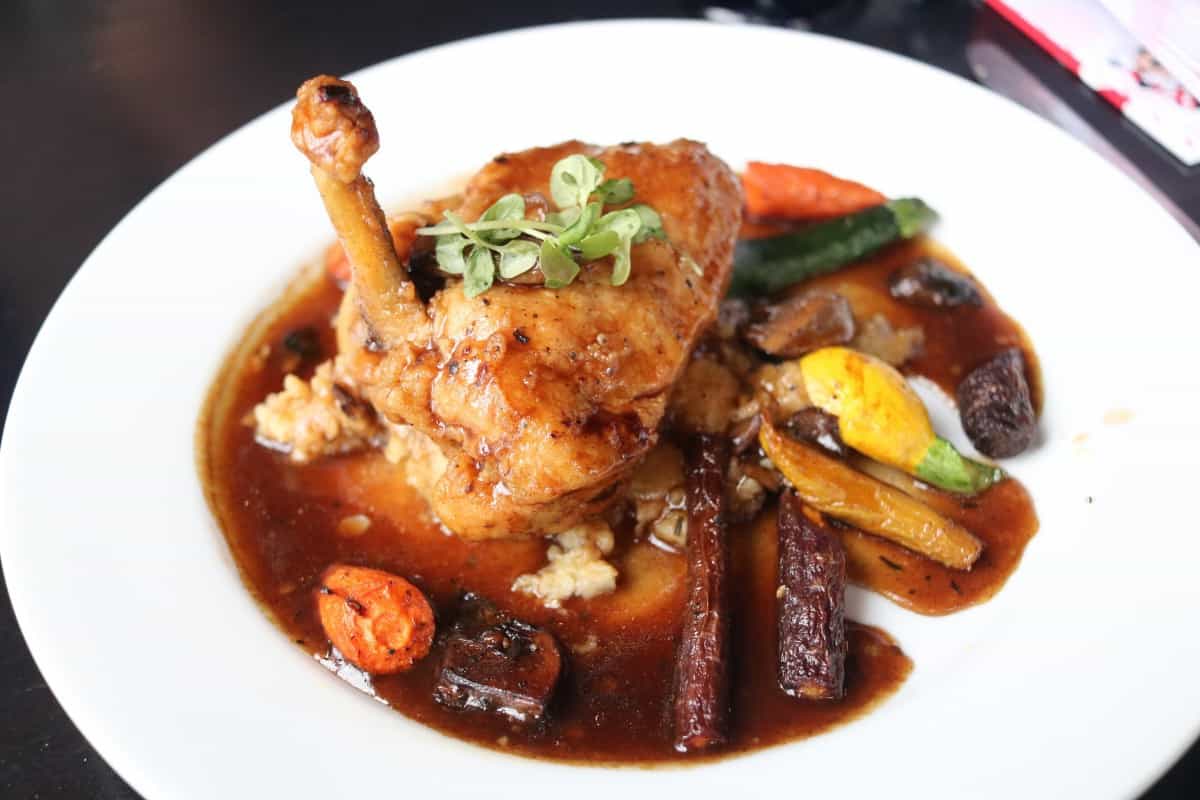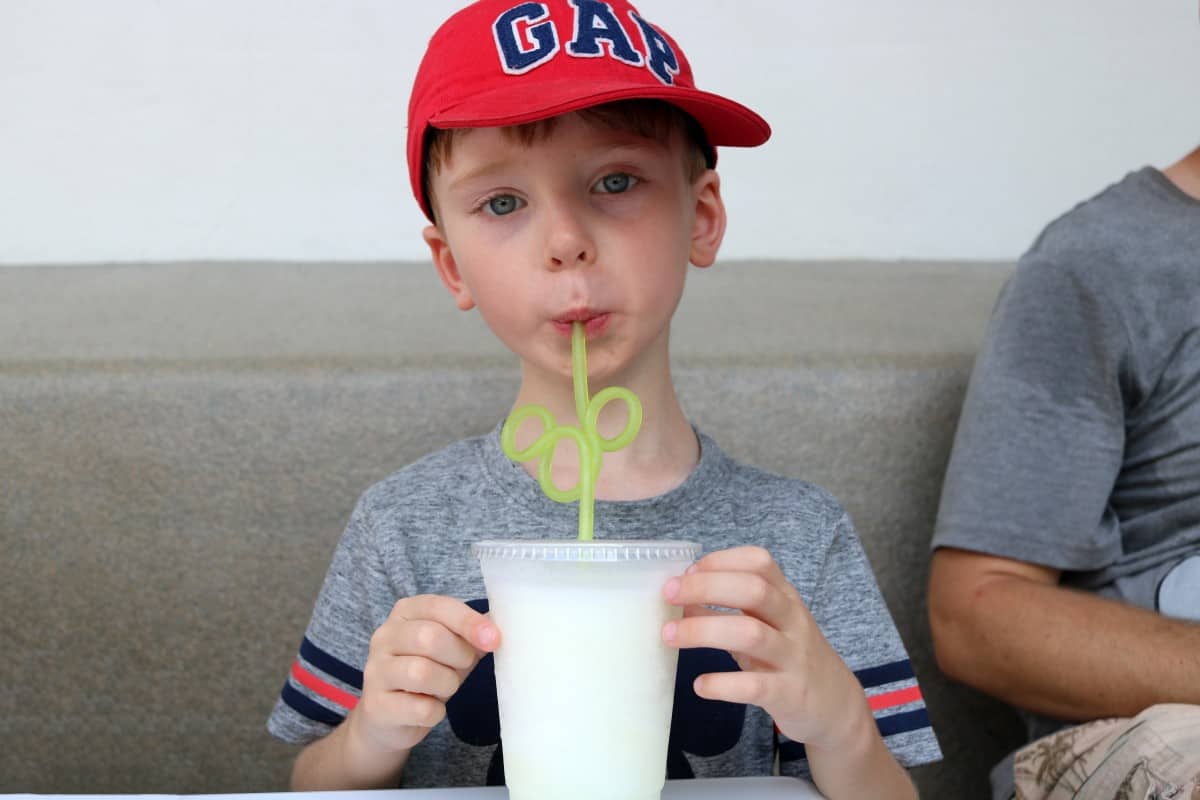 A day at a Disney Park wouldn't be complete without fireworks and the ones at the Magic Kingdom didn't disappoint. Cast members place tape on the floor around Main Street to help define the optimal viewing areas and walkways for those needing to get elsewhere. They also actively encourage guests to keep in those areas without being pushy about it. We were in for a video and audio spectacle , with crystal clear sound wherever you were around the viewing area. Images from Disney movies were projected onto Cinderella's Castle with characters appearing in time to the sounds and images displayed. It was actually breath taking with a special guest flying from the castle at the end, much to our delight.
We actually visited the Magic Kingdom on more than one occasion on our recent trip to Florida. There is just so much to see and do, we barely scratched the surface. I would recommend visiting early in the morning to beat the queues (and heat!) but also in the late afternoon so the children will be alert for the awesome fireworks in the evening.
Magic Kingdom really is such a magical day out and you could spend days there without doing everything. The Fast Passes are a must and there are so many opportunities to use your Memory Maker too. I know we came home with so many memories – and even more photos!
Here's a video we made of our holiday and you can see a Reel of time at the Magic Kingdom over on Instagram too:
You can also read about other days out we had in Florida – Discovery Cove, Seaworld Orlando, ICON 360, an Airboat Ride, Kennedy Space Center, Hollywood Studios, Epcot, Animal Kingdom and Legoland Florida.