Disney's Hollywood Studios in Florida makes up one of the four main theme parks of Walt Disney World Resort. When we visited last August Hollywood Studios was the first of the Disney Parks that we ventured to.
When we arrived the car park was huge but each area was organised by numbers and areas named after Disney characters, something that the children loved committing to memory each day! A regular shuttle trolley was available to transport people to the main entrance but for our first time, we decided to take the 10 minute walk to really soak up the Disney magic to the front gates.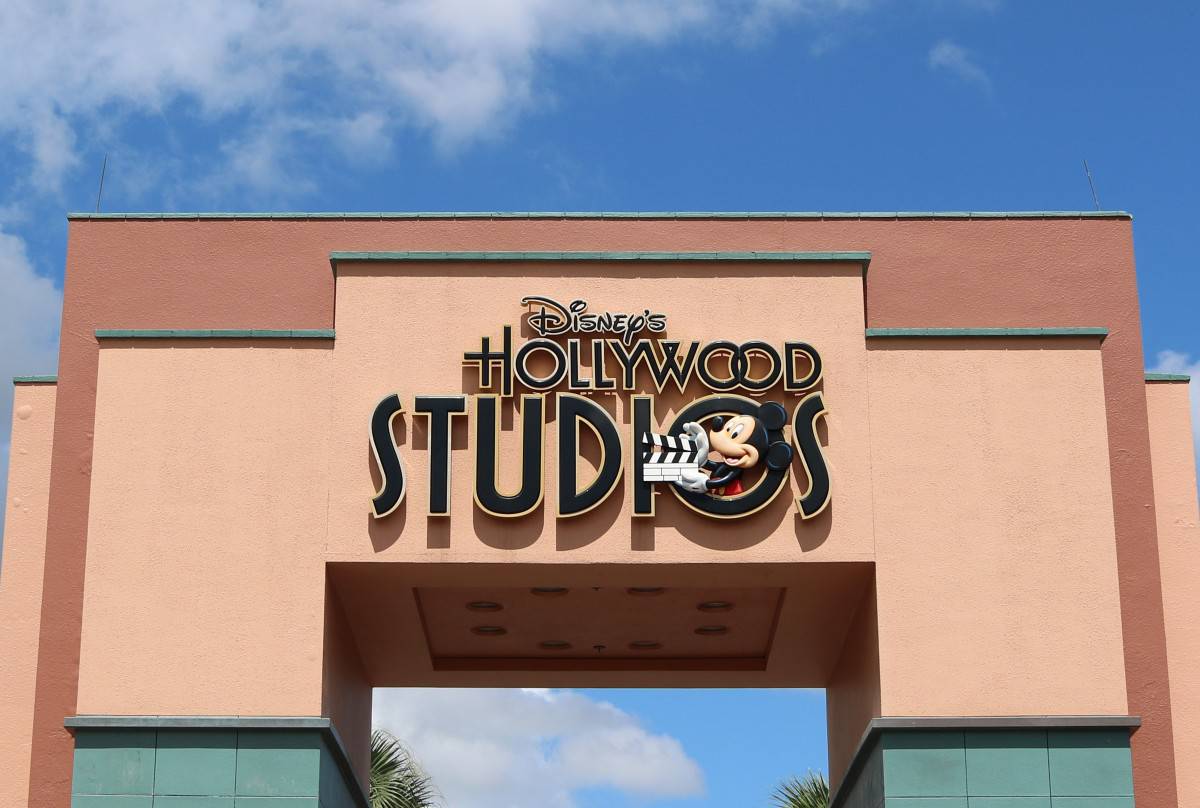 This was the first time that we had experienced security at a Disney park, which soon became familiar to us. All bags were searched by friendly staff and random people were asked to walk through a metal detector, which provided us with extra reassurance. At every single Disney park we always felt good knowing that there were several layers of security to keep everyone safe.
Once through security we had to pick up our Disney passes. We could see people queuing for the turnstiles and a large Guest relations building nearby, with no queue. We headed there and were met by a friendly Cast Member who guided us through the process, linking up our ticket reservation with credit card sized entry passes. Our photographs were also taken for an added security measure in case we needed assistance with entry to any of the parks.
We were introduced to Disney Magic Bands, a wrist worn device that did the same thing as your Disney pass, but would be easier to use as you don't have to fumble about in your wallet for the pass every time. We decided that we would only need one of the Magic Bands, mainly for when we had photographs taken by the photographers in each park. We were then directed to the turnstiles where, after using the pass on the scanner, a fingerprint was taken and linked to the pass for even more security.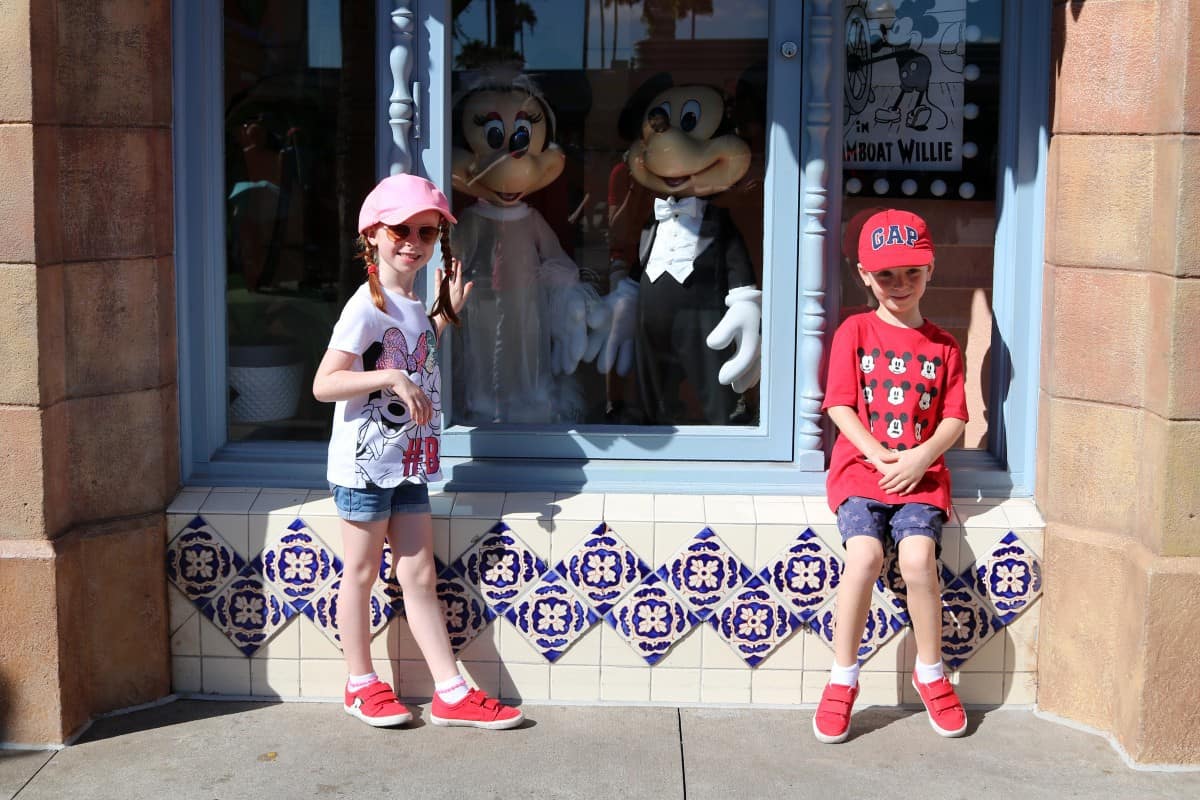 The Disney World App came to life when we used it and with free WiFi coverage throughout each park we didn't have to worry about massive data charges when the bill came in. The app serves as a map, gives up to the minute queue times and more importantly, locations of our favourite Disney characters to meet!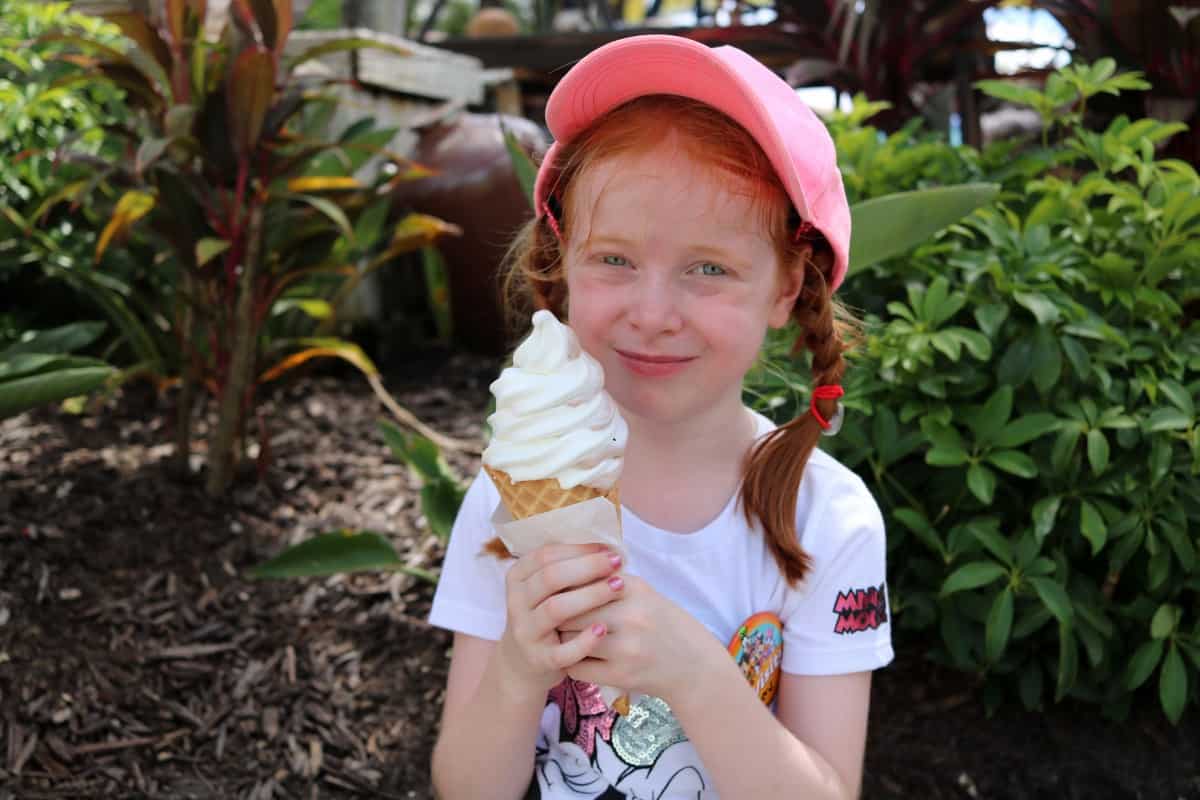 Once inside Hollywood Studios the Disney magic kicked in and we saw two of our favourite characters straight away – Daisy and Donald Duck. Around the square there were shops and food outlets within easy reach along with clean toilets. Right in the middle of the square was a huge tower with a globe on top of it and a huge statue of a rotating Mickey.
Eager to get a photo with Donald and Daisy, Dave remembered something he loved to do when he visited 30 years ago – collecting autographs! We went into the nearest gift shop and the children chose an autograph book and pen each before we joined the well managed queue for the meet and greet. Before we knew it, we were at the front giving Daisy a huge hug before she posed for photographs with the whole family. We had to queue up again for Donald, but the queue time was again short and well managed with a cast member directing people to the end to save any pushing in. This was pretty standard throughout the parks, with so many characters easily accesible and Fast Passes available for timed meetings with the more popular characters.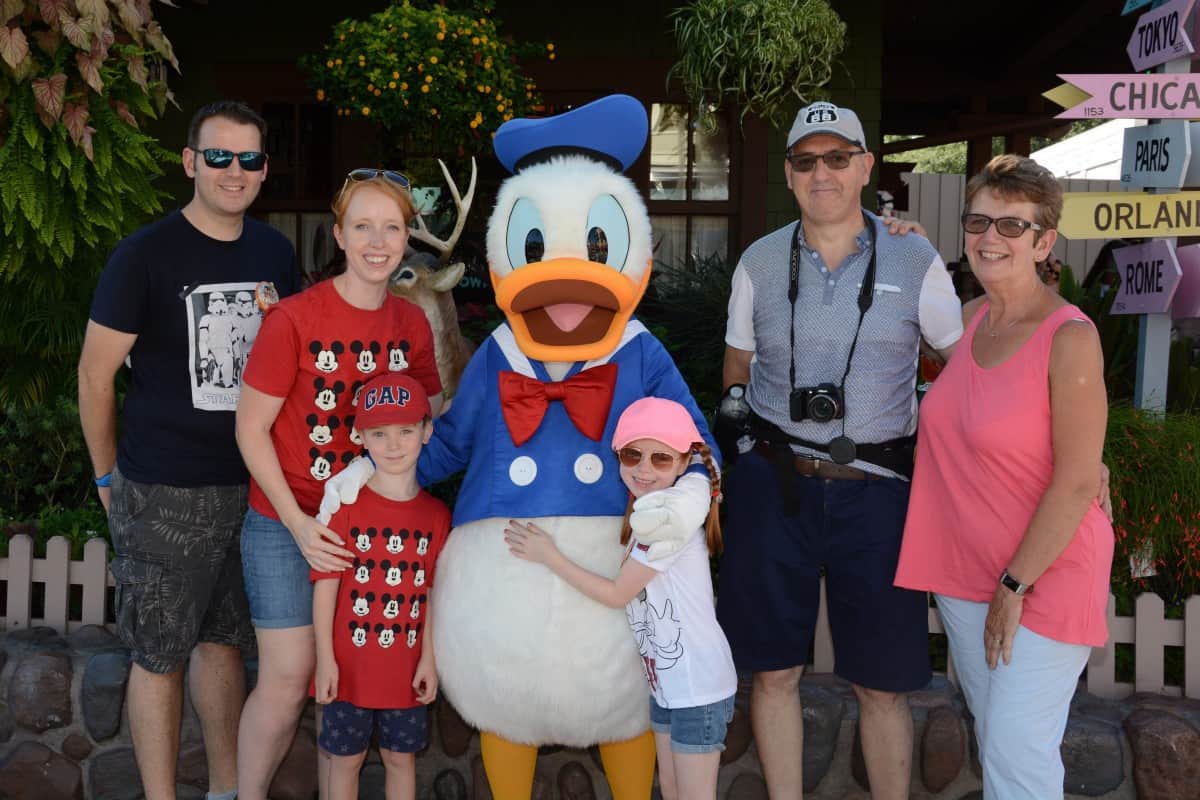 Whilst we waited to meet Daisy an ominous score started coming from speakers all around the immediate area. Dave instantly recognised the familiar Star Wars marching music and from a behind the scenes area, a whole company of First Order Storm Troopers led by Captain Phasma herself came brazenly marching out, taking over the square and declaring we were all now subjects of the First Order! Dave was in his element and watched in awe as they marched perfectly around the square and then up Hollywood Boulevard towards the Center Stage, pausing at points to interact with the crowd. At the Center Stage, a show was put on by the Troopers and Captain Phasma (with a little audience participation) complete with awesome pyrotechnics and fantastic sound. This unexpected show set the bar for the rest of the park and it didn't disappoint!
We made our way further into the park, taking in the grandeur and atmosphere along the way. The children were in their element, soaking it all up. We passed Echo Lake with a huge dinosaur in it, the Dockside Diner and the Indiana Jones Epic Stunt Spectacular and we made our way to the first ride we had reserved a time slot for using the FastPass system – Star Tours! Yes, Dave was in charge of reserving times for rides during our holiday! The whole queuing area was themed as an intergalactic transport hub around the Star Wars universe with familiar animatronic droids and characters along the way, it was great. When we got to the shuttle, the ride began and we all had an experience that would be hard to forget, with C3-PO himself as our pilot.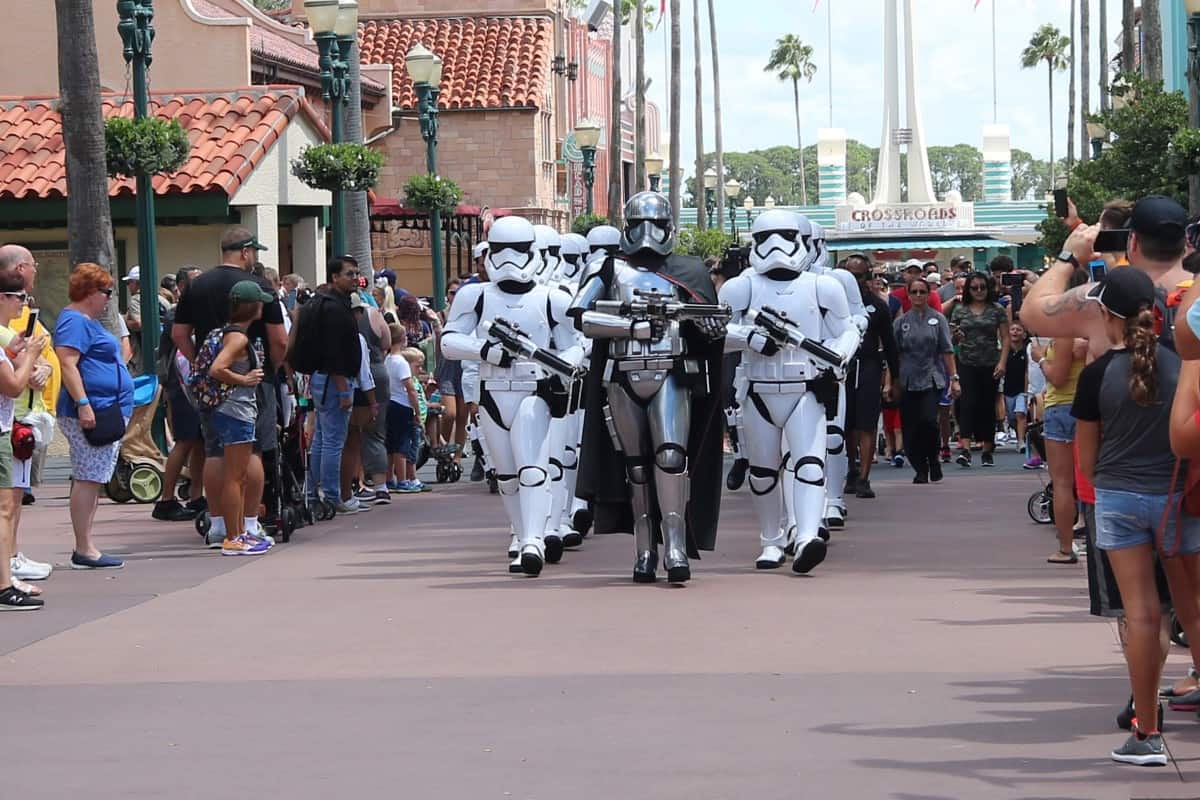 We were buzzing after the ride and had a little time to kill before our reservation for the Frozen themed singalong show, which is a welcome relief in an air conditioned theatre! Checking queue times and locations, we saw that there was virtually no wait to meet Olaf, everyone's favourite snowman so we squeezed this in before the Frozen show. After the Frozen singalong, we explored more of the park, meeting much beloved Disney characters along the way.
Toy Story Land is one of the newest areas at Hollywood Studios and, being huge fans, it was epic! From the massive entrance logo complete with character photo opportunities, to the hugely entertaining platoon of green Army Men marching around, there was something for every fan of the movies. Sadly, we didn't get to go on the brand new Slinky Dog Dash rollercoaster as the FastPass slots had all been taken and the queue time was showing as in excess of two hours. We decided to make the most of the character meet and greets as there were so many at Hollywood Studios. There are a few rides that we weren't able to go on as the children were too short (or Dave was too scared!) such as the Twilight Zone Tower of Terror and the Rock 'n Roller Coaster starring Aerosmith.
Another popular attraction is Voyage of The Little Mermaid which is an awesome combination of 4D effects – including indoor rain! – classic Disney animation, laser shows and fantastic live actors on stage. It retold the story of Ariel and how she fell in love with Prince Eric, defeating the nasty Sea witch in the process. Being probably LP's favourite princess, she absolutely adored this show and was talking about it for weeks after!
The Star Wars Launch Bay is also popular with original props and models to see up close before meeting the Mighty Chewbacca, little BB-8 and even an encounter with Kylo Ren on stage. With Storm Troopers (Original and First Order), Jawas and even the odd Bounty Hunter walking around interacting with guests, this is a must for Star Wars fans.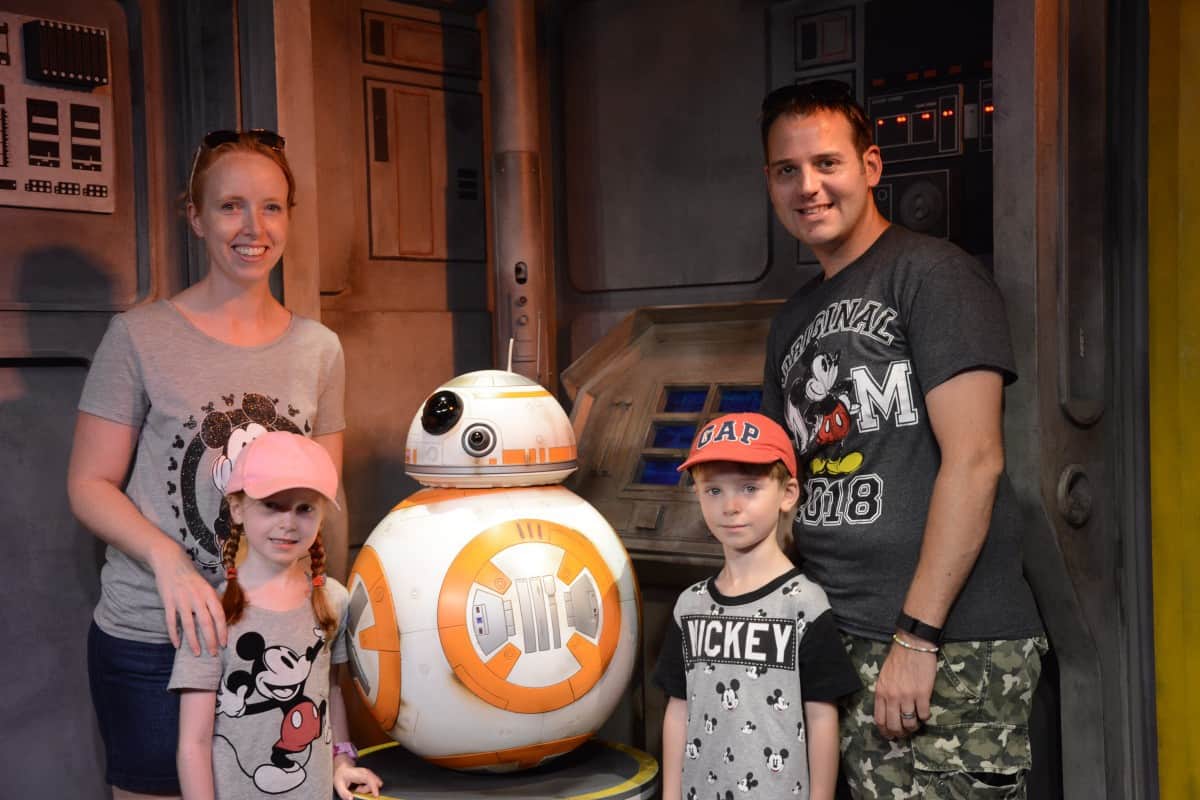 In the same area is a studio dedicated to Disney Junior shows with meet and greets outside along with a dance party at set times throughout the day, an area the children loved as they were first properly introduced to Disney by this television channel back home and have loved Disney Junior ever since.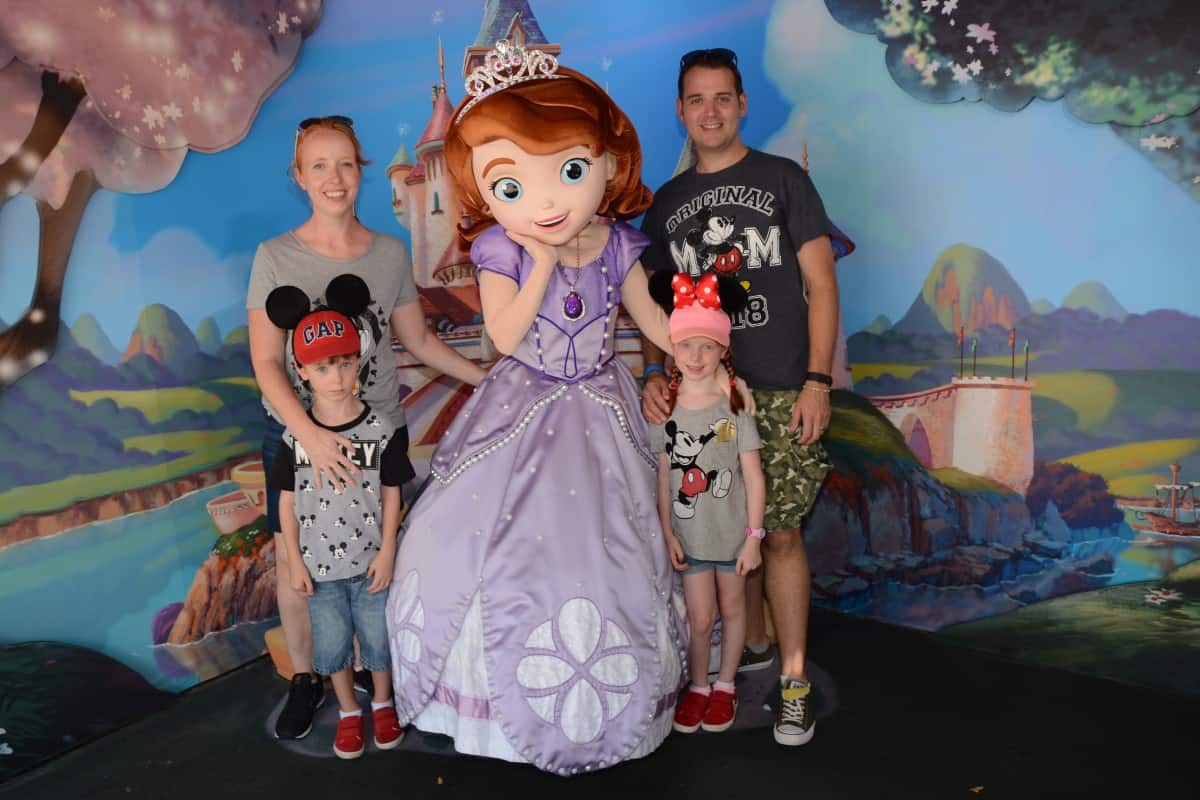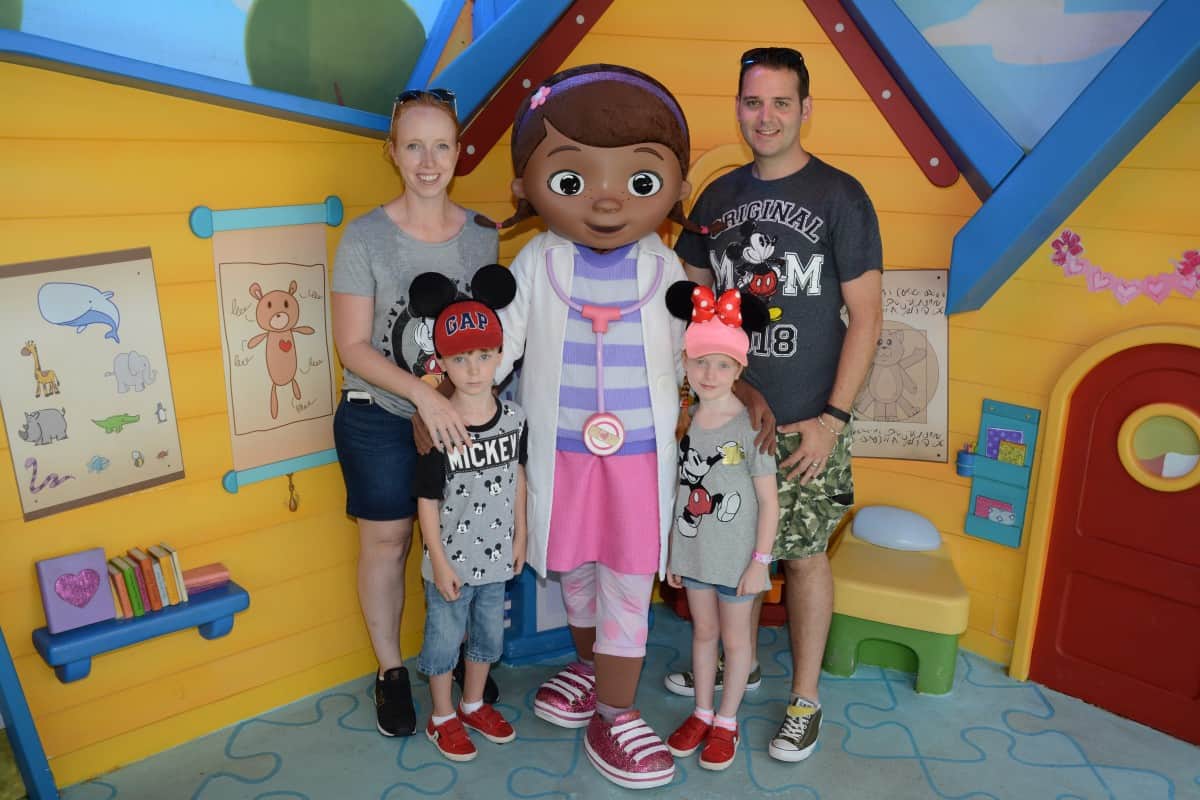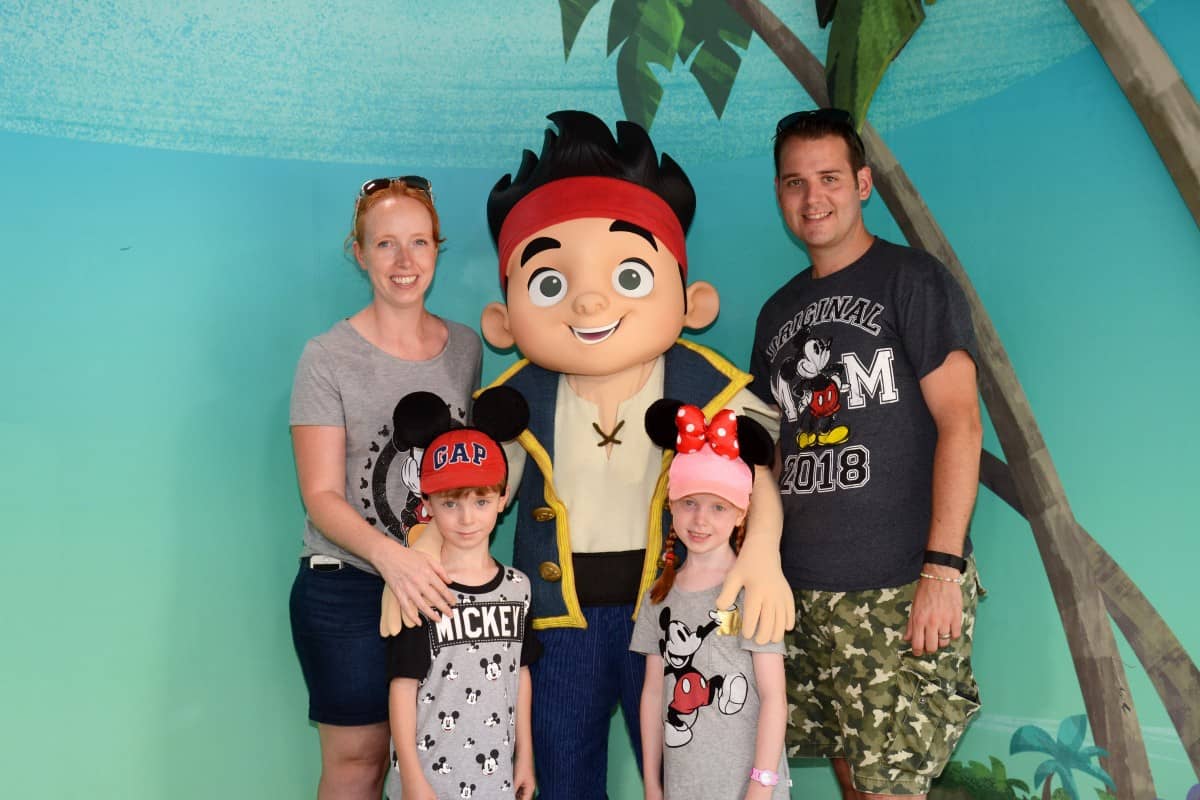 As with all the Disney parks, we visited Hollywood Studios more than once as there was so much to see and do, and at different times of the day. One afternoon we saw the amazing Beauty and the Beast – Live on Stage, and were blown away by the production values.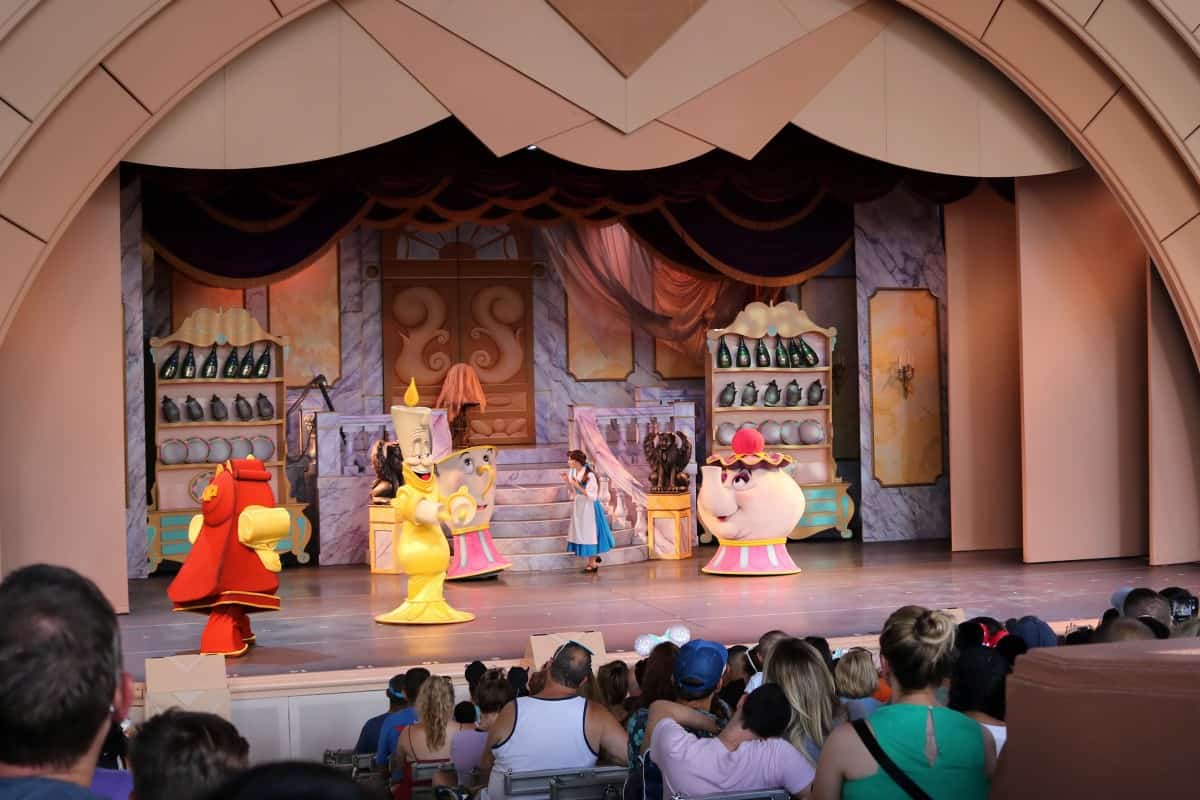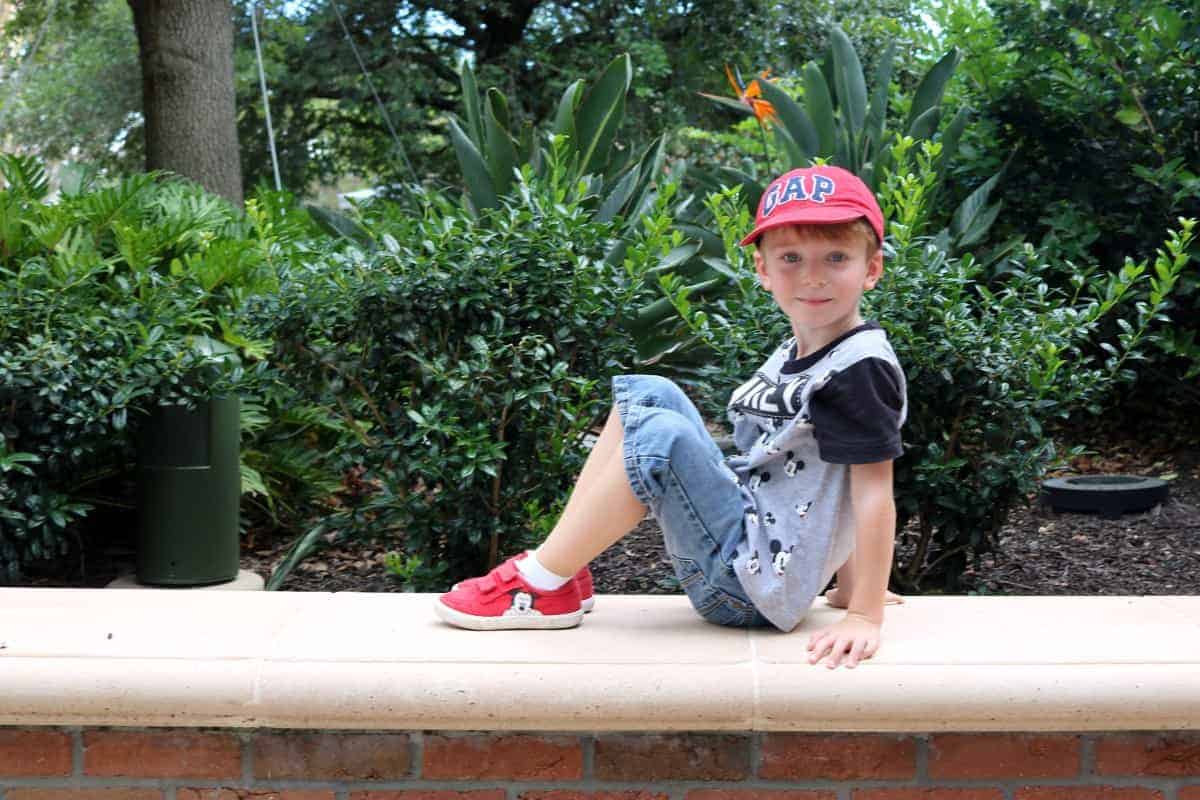 All of the Disney live shows are on a par if not better than similar west end shows but in a twenty minute format. The light show we saw one evening was also mind blowing. Who on earth thought to beam movies onto walls of water before setting the lagoon on fire?! I'm referring to the great Fantasmic fireworks show which was simply stunning and really showcases what Disney is all about – Magic.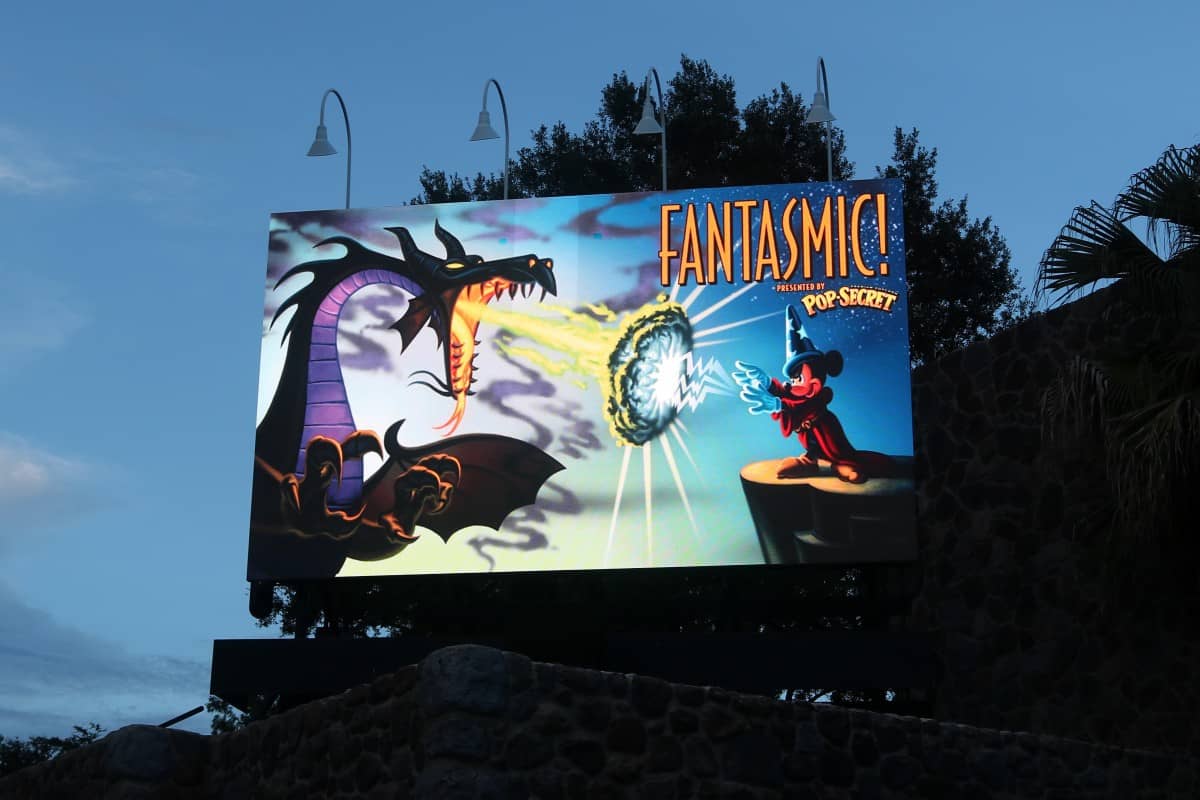 Hollywood Studios was a great introduction to Walt Disney World and we visited at least three times during our holiday. There were so many rides, so many characters to meet and even Mickey shaped ice creams. I think we all fell a little bit more in love with Disney at Hollywood Studios and would love to go back.
You can also read about other days out we had in Florida – Discovery Cove, Magic Kingdom, ICON 360, an Airboat Ride, Kennedy Space Center, Seaworld Orlando, Epcot, Animal Kingdom and Legoland Florida.