*This is a paid post
Skiing has always been such a popular holiday choice among my family and my friends. You might not have thought of taking your kids skiing, but I can promise you it's a trip you'll all talk about fondly for years to come.  A week in the mountains makes memories that you'll treasure for a lifetime, and you'll come back so much more energised than after a simple fly-and-flop holiday on the beach.
Why go on a family ski holiday?
As well as making memories, ski holidays are a great way of spending time together as a family whilst also having adult time thanks to the child care available across many ski resorts. With ski schools, kids clubs and so much to entertain all ages, they are a fantastic choice for your next family vacation.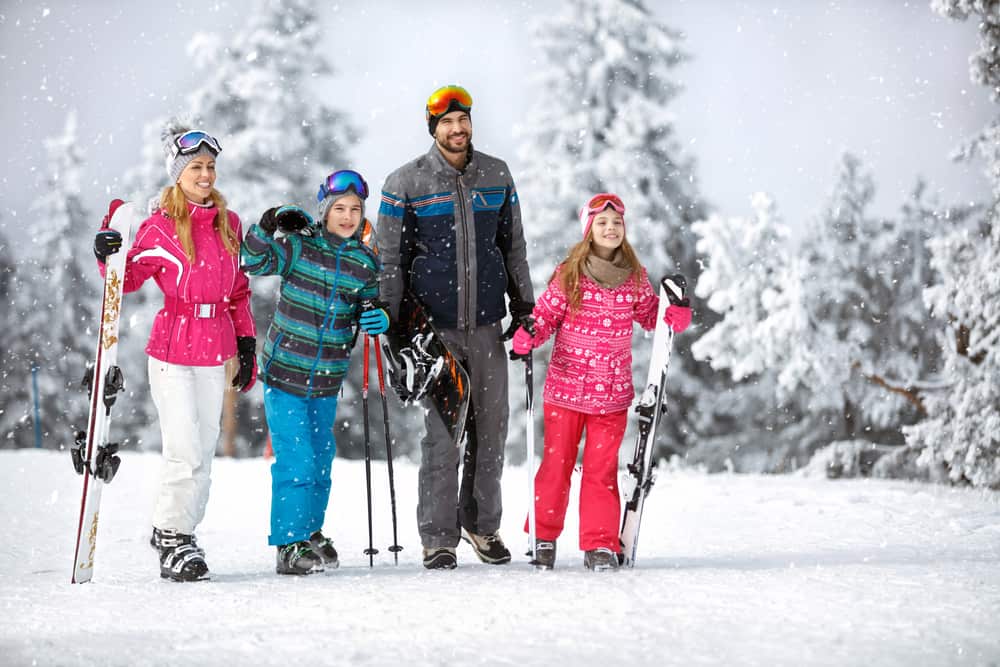 Family ski holidays with childcare
When you go skiing with children, many of the family friendly resorts offer family skiing packages that include childcare services, meaning that every member of the family can have a chance to have quality time together but also time doing the things they want to do – a nice dinner as a couple of getting out on the slopes that are too big for the children to attempt.
There are childcare options for all ages from 3 months through to teens, with options that work for all families. Kids club, creche, ski school and with in house and private options available too. There are many choices so you can get bespoke childcare that is perfect for your children, at times that work for you all. 
If you haven't taken your tribe to the Alps before, all the options and extras can be a bit confusing, so I'd recommend talking it through with a specialist like SNO to help guide you through booking the right trip for your various ages, abilities and budget. It's not rocket science but, if you get it right, you'll completely fall in love with skiing together.
Where to go on a family ski holiday
It can be hard to choose with ski hotels or luxury ski resorts to choose when planning your next family skiing holiday. There are so many popular ski resorts, different types of accomodation – often with the most beautiful ski chalets – and so many different countries with ski areas that you'll love to explore and experience.
Here are our top five destinations for family ski holidays:
Val d'Isere, France
One half of the Espace Killy ski area in the French Alps, right near the Italian border, Val d'Isere is a beautiful traditional chocolate box village with over 300km of ski slopes. It offers a timeless experience, with classic food, bars, shops and one of the largest ski areas in the world. It's a great place for beginners, non skiers and families to ski, with catered chalets and fantastic nightlife. Val d'Isere is famed for it's après ski.
La Rosiere, France
Another resort perfect for families and beginners is La Rosiere, a quiet French resort that gives you the chance to ski in both France and Italy with one lift pass. Featuring over 30 green and blue pistes, it's a great place for new skiers to learn to ski. With great restaurants and bars as well as wonderful views, it's a really lovely place to spend time as a family whilst learning to ski.
La Plagne, France
This large ski area has accomodation you can ski right in and out of! With 425km of slopes across different types of terrain, it's a fabulous all round ski area and one of Europe's best ski resorts that is super popular with families.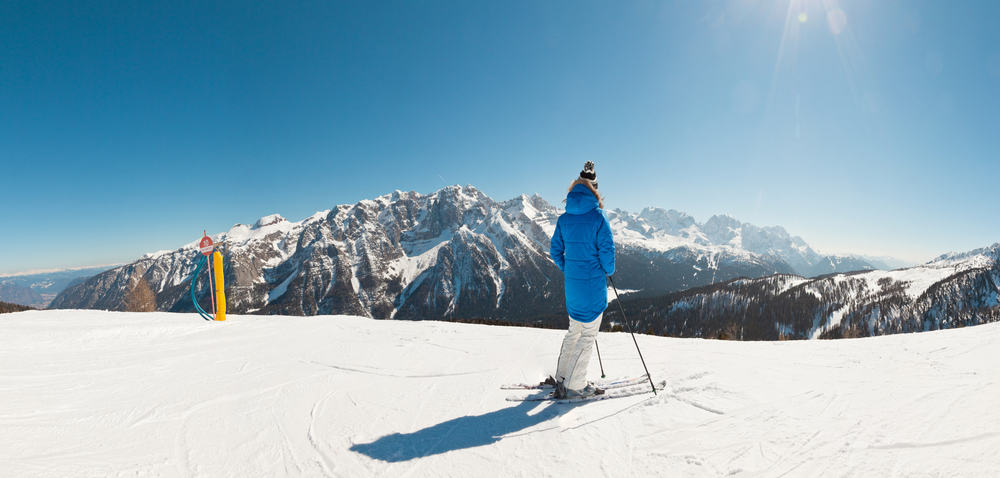 Champoluc, Italy
A traditional Italian village, Champoluc is lovely and quiet but with jaw dropping sights of the Italian, French and Swiss Alps all from one beautiful place. Giving access to over 180km of piste, ski holidays in Champoluc will always be ones to remember.
Les Arcs, France
Another beautiful resort with accomodation you can ski right in and out of, Les Arcs is one of the best ski destinations in France – and maybe even the whole world. One of the biggest ski areas in the world, you'll be met with tree-lined runs and wild, white-knuckle off-piste but also a 'ski tranquille' zone for beginners along with gentle gradients for anyone to perfect their ski style.
There are so many beautiful places to ski across the world that it's hard ti pick just five however, all of those above are easily reached from the UK and perfect options for family ski holidays, with ski options for all experience levels.