Having been to Orlando Florida twice, we are well aware that time spent between the Walt Disney World Resort and the Universal Orlando Resort is anything but relaxing. But, a holiday in Orlando can have relaxing moments, and you can make the vacation as relaxing as you want it to be.
So I thought I would put together all the relaxing activities in and around the Orlando area, showing that there is so much to do in Orlando besides theme parks. I'll cover as much of central Florida as I can as long as the relaxing but fun things to do are an easy journey from Orlando.
Relaxing Things to do in Orlando
Discovery Cove
Discovery Cove is one of the most relaxing days that you can have in Orlando. It's a long day but a super relaxing one. You can swim with dolphins, snorkel with sharks and rays, spend time in the lazy river oe simply lay on a sunlounger with a cocktail in your hand. It's such a great way to relax onan Orlando holiday.
You can read about our Discovery Cove experiences here: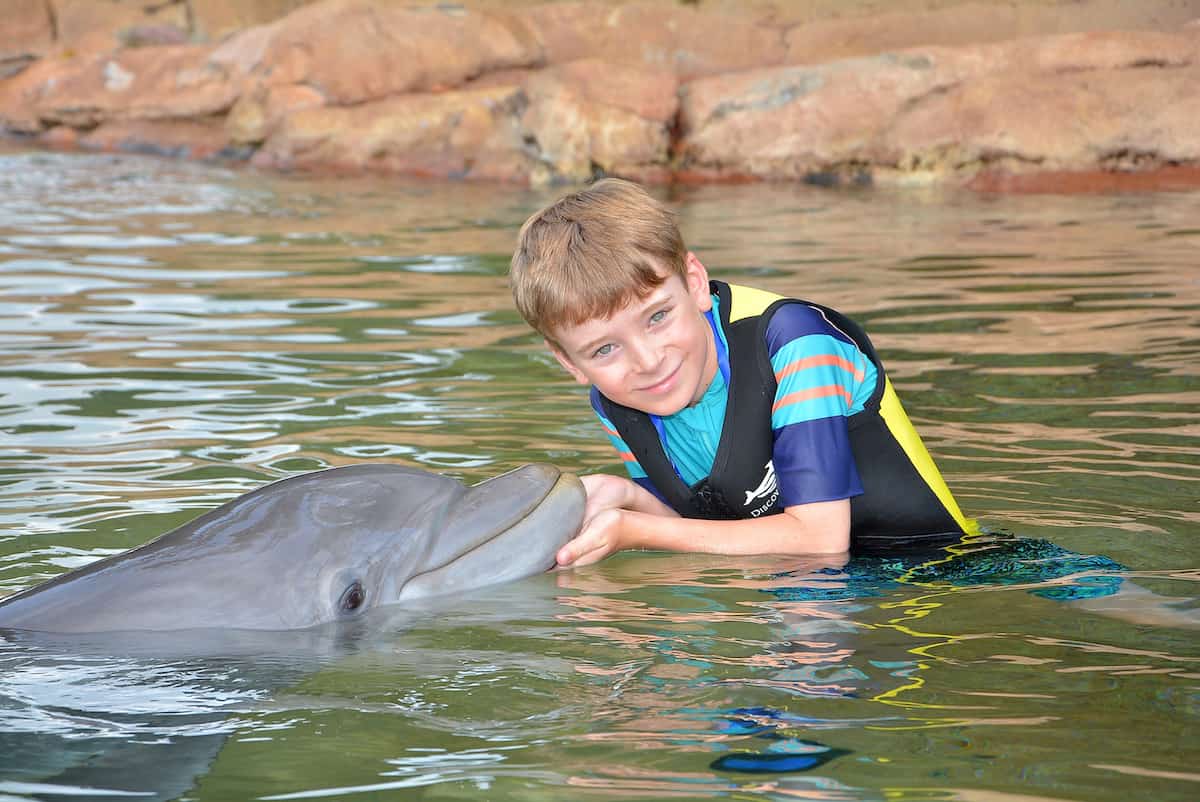 Water parks
Water parks may be really high adrenalin, exciting places but they can also be relaxing. Swim, bob along a lazy river in an inflatable doughnut or relax in a cabana with a good book and a nice cold drink. Here are some of the top water parks around the Orlando area:
Spend a day by the pool
One simple way to relax in Orlando is to spend a day by the pool. Swim, sunbathe and just have some time out from the fast pace of an Orlando holiday. If you have a villa or are on a resort with a pool, having a pool day is simple. But, if you don't have ready access to a pool you could pay for a day pass at a resort. Here are some of our favourites that offer day passes: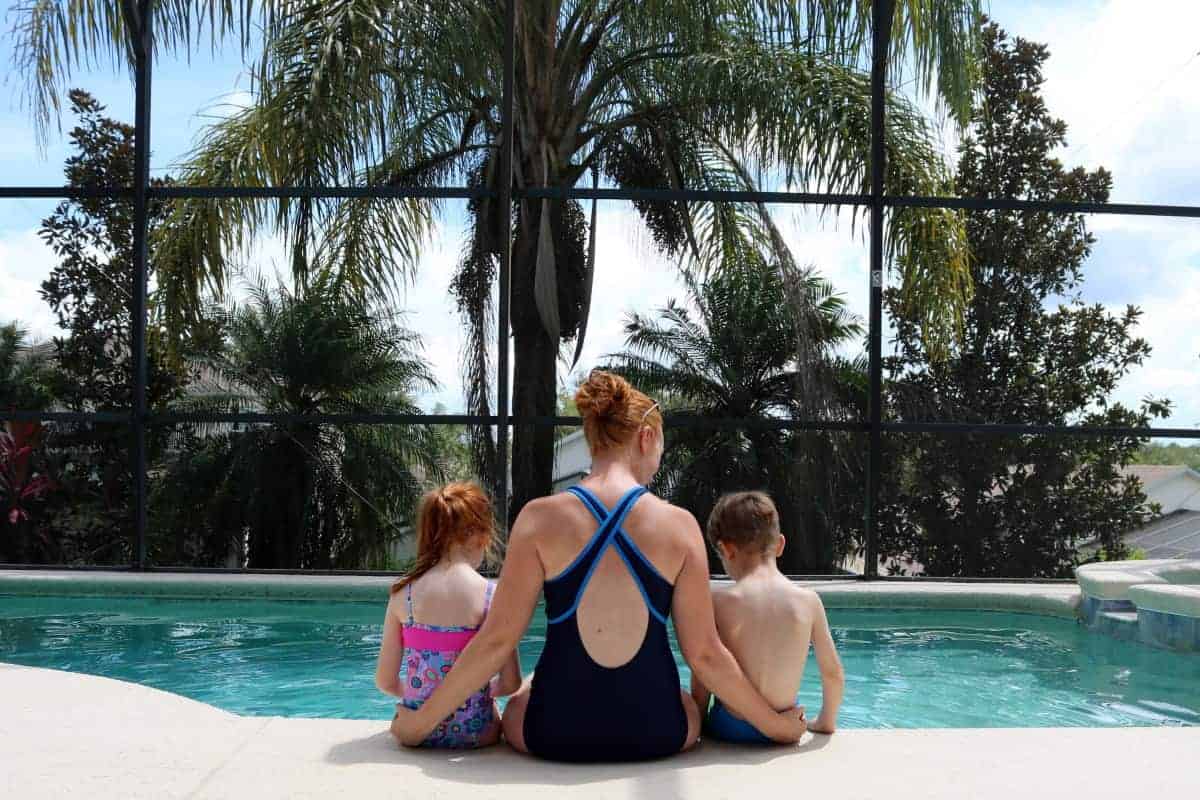 Kelly Park – Rock Springs
There's always the option of a natural waterpark in Orlando too and Kelly Park/Rock Springs would be a great choice. Described as Orlando's natural lazy river, the springs are perfect for tubing. Plus they the springs and park are surrounded by vegetation and wildlife, making it feel like you're so far from the traditional sights of Orlando.
Lake Eola Park
Orlando has so many nice outdoor spaces where you can spend time relaxing during your vacation. One of our favourites is Lake Eola Park in Downtown Orlando. You can walk around the lake, appreciate the wildlife, enjoy the Farmer's Market and even hire a swan boat pedalo to enjoy some time on the water.
Winter Park
Another great place to spend time is Winter Park. With gorgeous shops, a Kilwin's ice cream shop and plenty of restaurants and cafes, it's a lovely place for a mooch. Plus, It's also home to the Winter Park Farmer's Market and the Winter Park Scenic Boat Tour, one of the oldest attractions in Orlando. Plus, Mead Botanical Garden is great to visit if you're in the Winter Park area.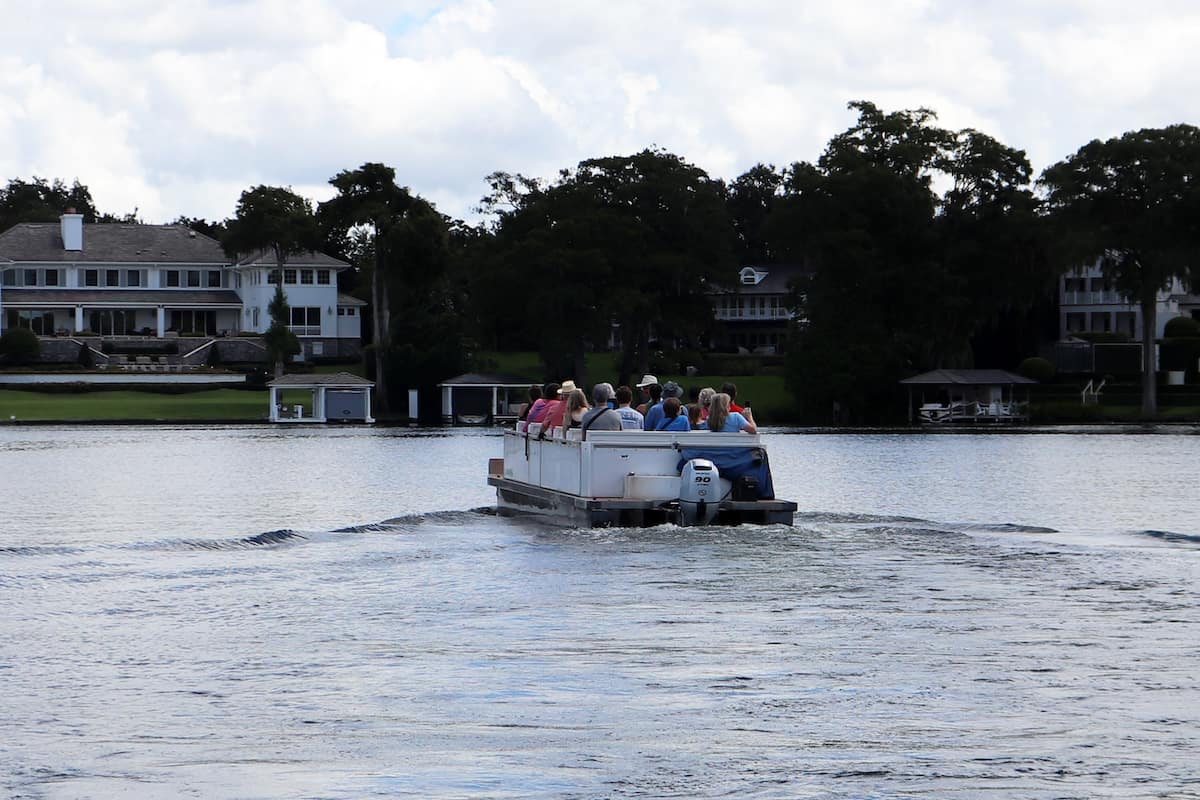 Harry P Leu Gardens
First created in the 1920s, the Harry P. Leu Gardens are tropical gardens that cover nearly fifty acres of landscaped grounds and lakes, with trails shaded by 200-year-old oaks and forests of camellias. It's somewhere different to spend a quiet day.
Bok Tower Gardens
Continuing on the theme of gardens, Bok Tower Gardens are another great sight. Bok Tower Gardens are a two hundred and fifty acre contemplative garden and bird sanctuary situated on top of Iron Mountain. You can see the Singing Tower and enjoy the gardens at your own pace.
Tibet-Butler Nature Preserve
The Tibet-Butler Nature Preserve is a wildlife haven just a stone's throw of Walt Disney World. It has lovely trails to walk that take in the region's major habitats, including longleaf pine forest and scrub, bayhead swamp, and cypress-lined lakeshore. Gentle enough for families to enjoy, it gives such a welcome break from the bright lights and noise of Orlando.
Disney Wilderness Preserve
A really relaxed place to spend time is the Disney Wilderness Preserve. Created to protect the area and the wildlife within, the wetlands are a beautiful place with over a thousand species of plants and animals. It's a really tranquil place for a quiet day in the Disney area.
Lake Apopka Wildlife Drive
This circular driving route around Lake Apopka has a 10mph limit and is a great way to spend a few hours. You can spot wildlife, take photos and just enjoy the peace that the vast area offers away from Orlando theme parks.
Celebration
One of our favourite places to visit for a down day in Orlando is the town of Celebration. Quirky shops and restaurants along with a Kilwin's ice cream shop. There's a lake that is perfect for walk or cycle around and even a water fountain for children to play in.
ICON Park
A day at ICON Park on International Drive can be a really upbeat, exciting, busy day out. But, it can also be relaxing. Ride on the Wheel at ICON Park, visit the Sea Life Orlando Aquarium and grab brunch or lunch as you watch the world go by.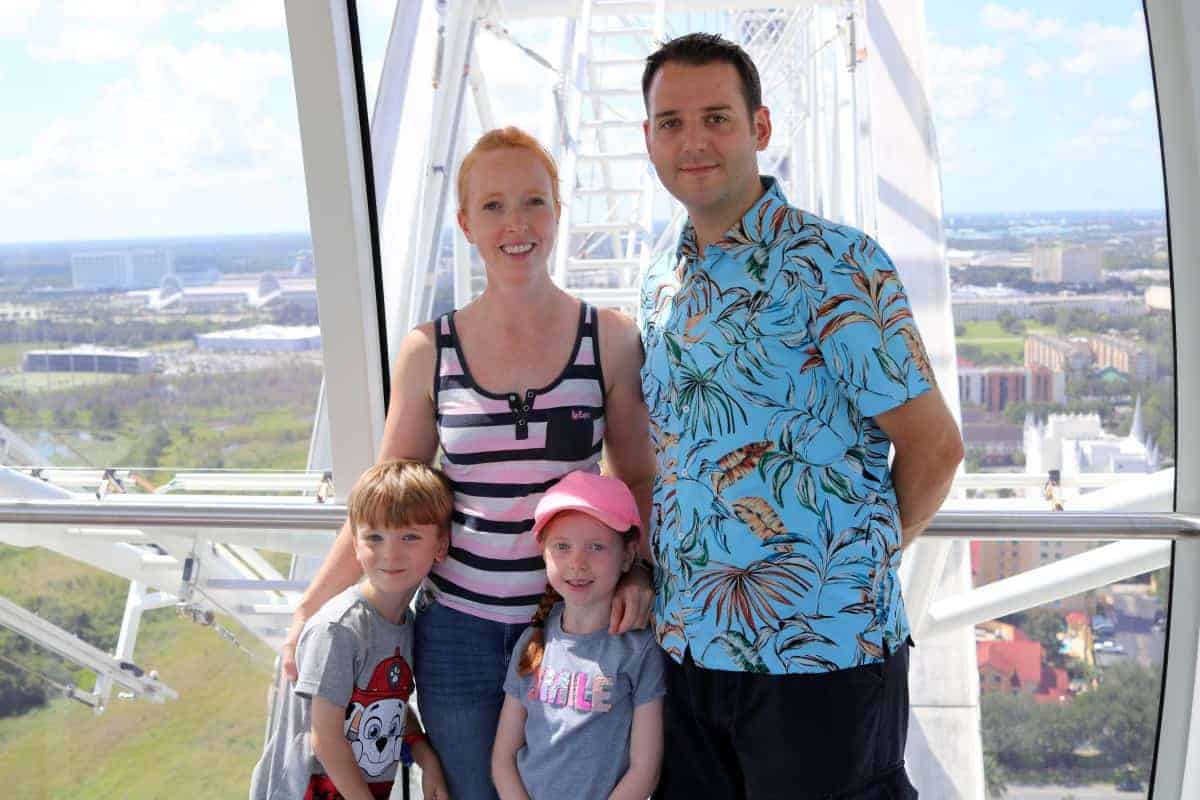 Disney Springs
Disney Springs is a fantastic place to spend a day with so many shops and restaurants but there's also the opportunity to cruise on the lake in a vintage car or ride in the Aerophile – a fantastic air balloon ride.
Disney's Boardwalk
Another part of Disney that is great to spend time is Disney's Boardwalk. It has such a slower pace than the Disney theme parks plus has so many options for drinks, a bite to eat or even an ice cream. It's a really relaxing place to spend time.
Have an educational day out and immerse yourself in culture
If a gallery or museum is your idea of a relaxing day out, with a much slower pace than the Orlando theme parks, then Orlando has a lot to offer. Whether you want to learn something new, learn about the history of Orlando or just appreciate some fine art, here are some of our favourite places to visit in Orlando:
See a show or movie
Taking some time out to see a show or a movie is always a great way to pass time in Orlando. Plus. there's always something new to see and it means that you will completely switch off, focusing on the movie and nothing else. Here are some of our favourite places to see movies and shows in orlando: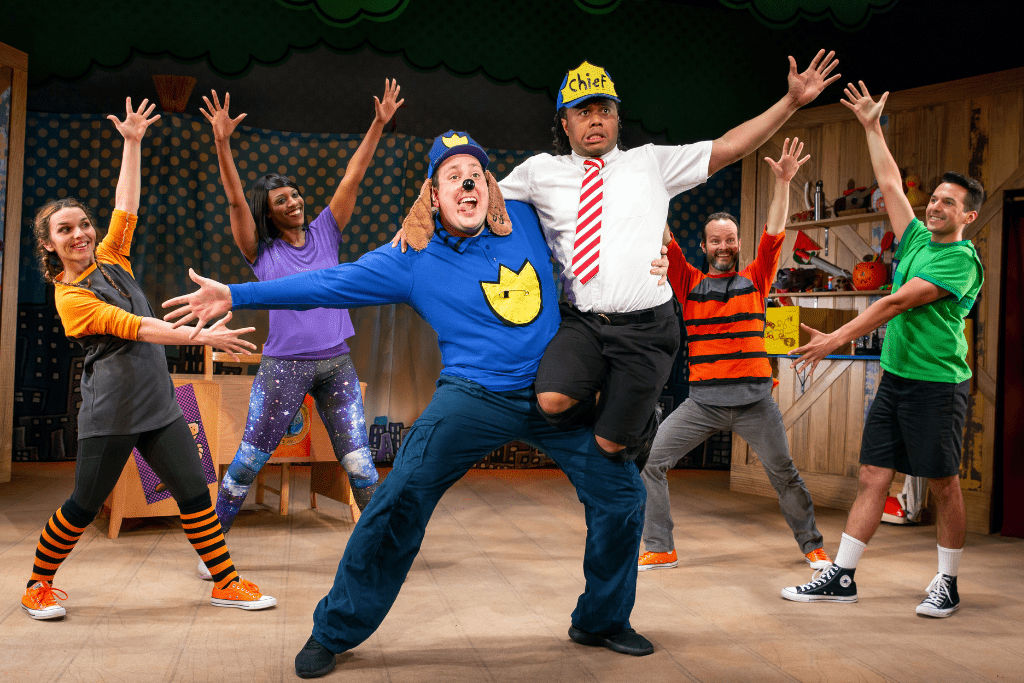 Bike The West Orange Trail
If cycling is your idea of a great way to relax then why not bike the West Orange Trail? There's a bike rental shop who can organise everything you need for the ride, leaving you free to simply enjoy the 22 mile trip. People drive for hours to cycle the trail, it's meant to be a really lovely place to bike.
Head to the beach
If you have a whole day free and don't mind a little drive, then a day trip to the beach or the waterside could be a great way to relax. Sunbathe, splash in the water or get out in a boat or kayak. You really can't go wrong with a day by the water. Here are some of our top choices:
Tour Orlando on the water or from the sky
A great way to see a different side to Orlando is with an airboat tour or a helicopter tour. Something completely different and not traditionally relaxing but definitely a step change compared to a day at a theme park!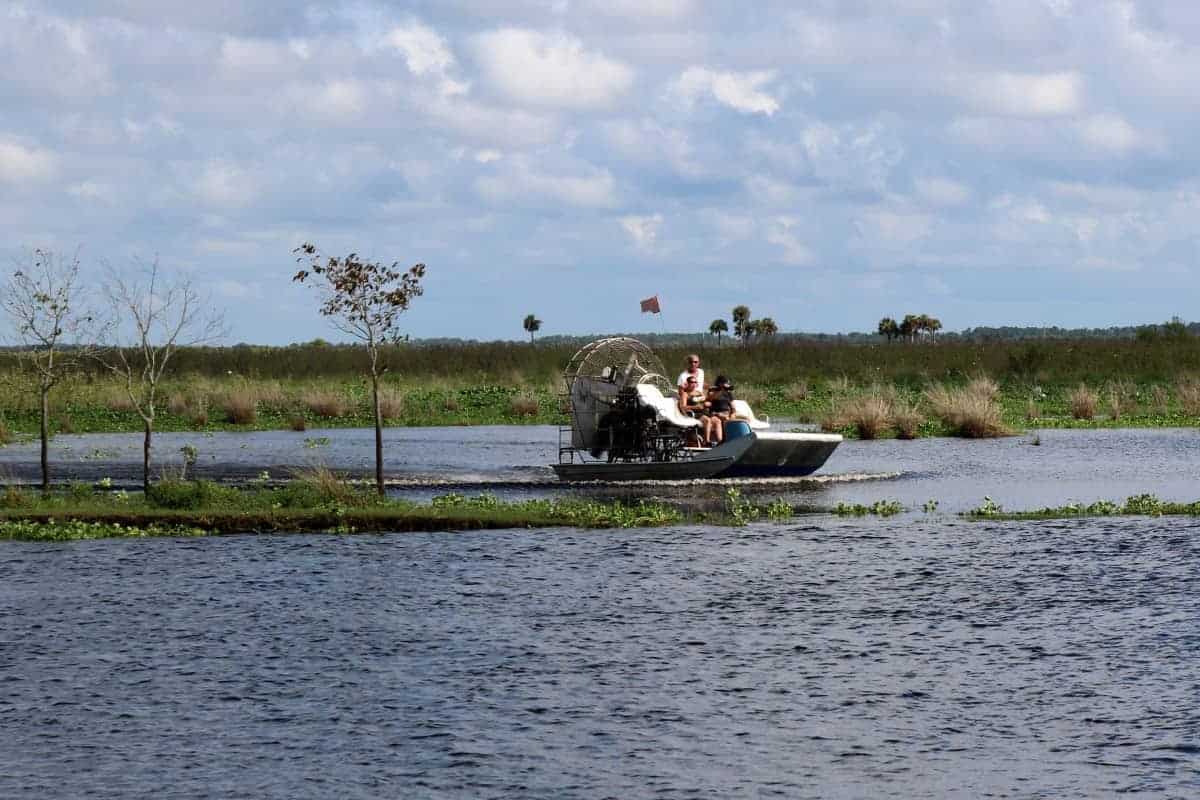 Showcase of Citrus
A day out we discovered recently that is definitely a relaxing alternative to theme parks, is Showcase of Citrus. Depending on the time of year you visit, you can go on a monster truck safari, pick oranges and even mine for gems.
Pioneer Village at Shingle Creek
On our last visit to Orlando we discovered Pioneer Village, a fantastic living history museum that takes you back to the pioneer days of America. With so many beautiful restored buildings, dressed how they would have been when they were commonplace, it's like walking back in time. Plus, there are even goats and chickens too.
Orlando Tree Trek Adventure Park
Now, a tree top adventure is not everyone's idea of relaxation but, it's a great low key but exciting activity to do as a couple or family that will make you feel a world away from Orlando's resorts and attractions. There really is nothing quite like being up in the trees and the Orlando Tree Trek Adventure Park is a fantastic day out.
Play golf
And, if all else fails, play golf! Orlando has so many golf courses, many of which people travel far and wide to play on. We've stayed in villas on golf resorts and they are all so well kept, with sprinklers going on constantly and gardeners working hard to maintain them. If you're into golf then you will love playing in Orlando. Here are some golf course options around Orlando:
So there you have many ways to relax in Orlando, things that are different to spending yet another day at a theme park, things that will help you unwind and relax even during a busy vacation in Florida.
I'll add more relaxing things to do in and around Orlando as I come across them and please do let me know if you have an idea that I've missed off.