When we went on holiday to Florida we wanted some time away from the theme parks. One morning we started off at Lake Eola Park, hiring a pedalo and exploring the farmer's market before heading over to Winter Park for their Scenic Boat Ride.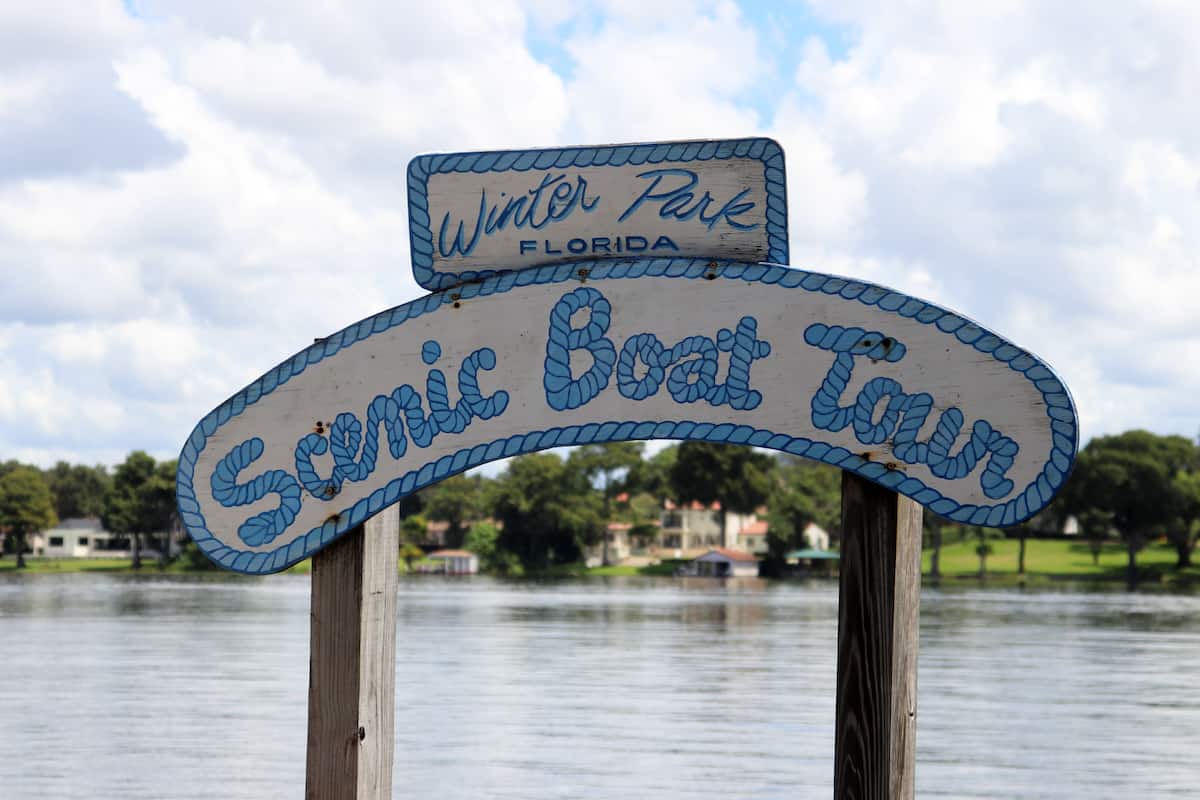 What is the Winter Park Chain of Lakes Boat Tour?
The Winter Park Scenic Boat Tour – or Chain of Lakes Tour as it's known locally – is one of Florida's oldest attractions. It's an hour long boat tour, with no pre-booking required, that runs every day of the year aside from Christmas Day.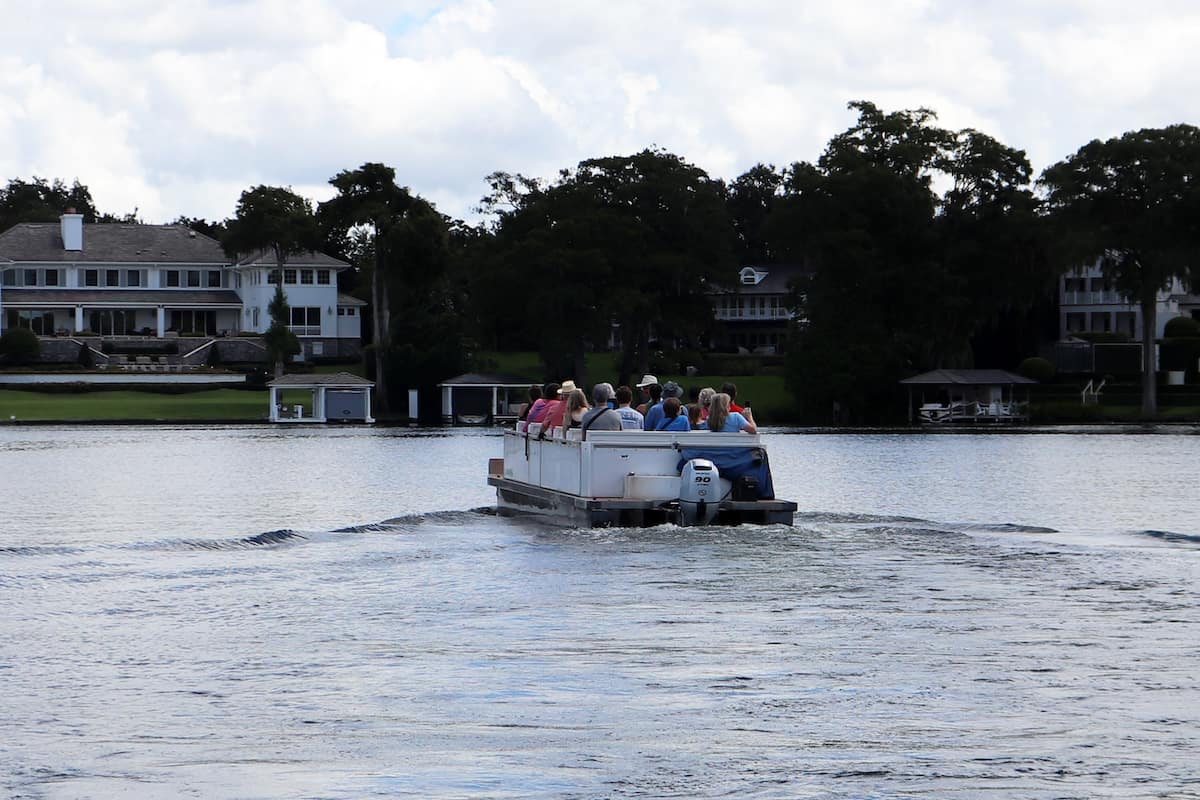 The boat trip is billed as an off-the-beaten-path vacation experience – and we loved it. Starting on Lake Osceola – really close to downtown Orlando – the guided boat tour explores three of the seven lakes and two, narrow man-made canals that make up the Winter Park chain.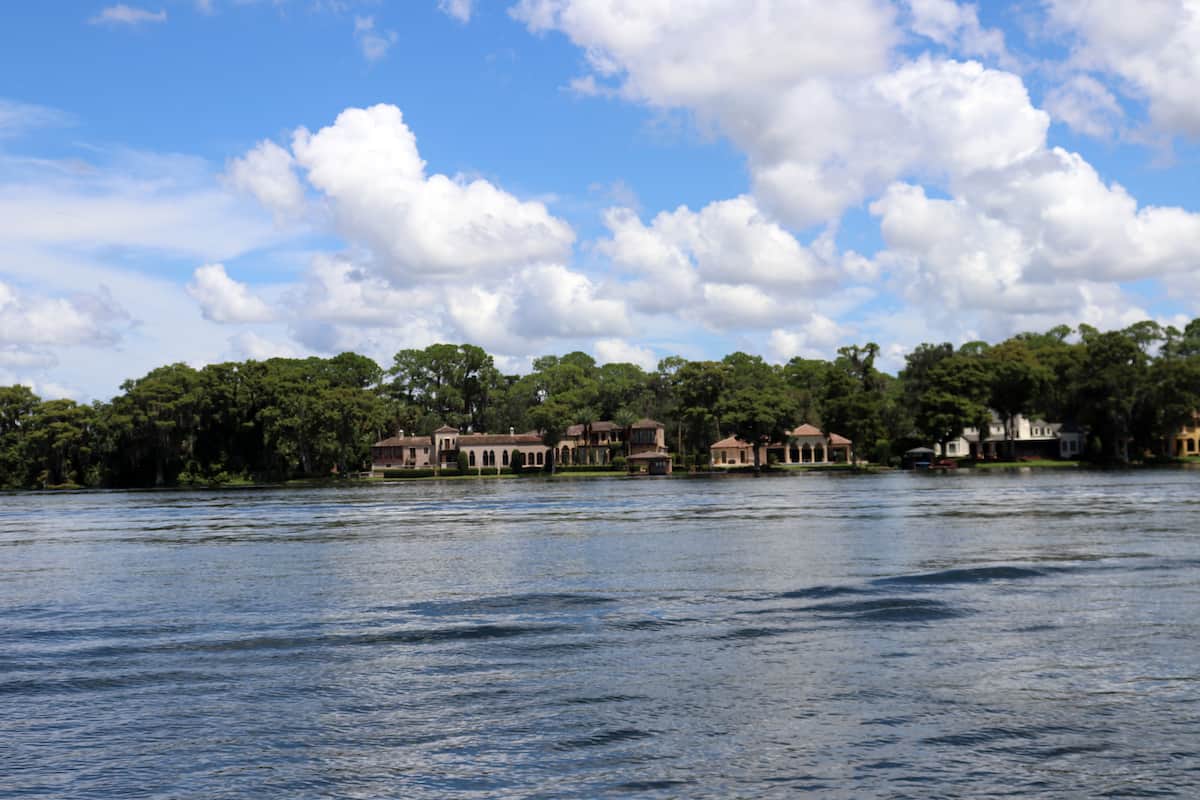 The Winter Park boat trip experience
We arrived at the Scenic Boat Tour a few minutes before the next tour, parking easily on E Morse Boulevard, just behind the dock. We paid for tickets and within a few minutes were seated comfortably on a boat, ready for our tour to begin.
The boats are metal 18 passenger pontoon boats with comfortable padded seats and an open top. Having an open top is incredibly hot so make sure you pack sun protection and wear a hat! The boats have to be open topped to go through the canals with low branches and bridges to navigate.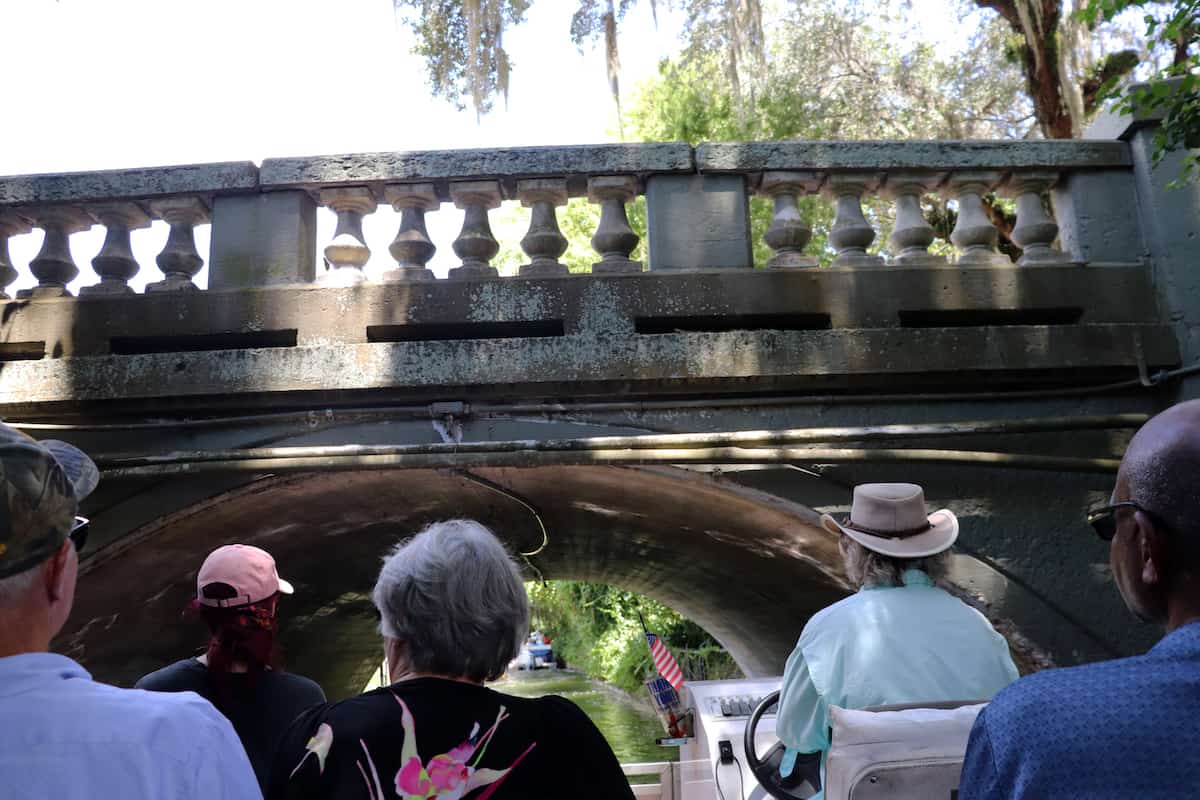 Our guide, Keith, did a fantastic job of showing us the sights of the Winter Park chain of lakes. This included famous residents of the big mansions on that backed onto the lakes and the fantastic grounds of Rollins College
The tour took us across Lake Osceola, through the Lake Osceola Canal to Lake Virginia and then back to Lake Osceola to explore the other half of it, through the Venetian Canal and onto Lake Maitland – a huge lake with so much to see around it. Winter Park is a fantastic place to visit. It's lush, green and has a tropical feel to it. It felt like an aspirational place – the sort of place where anyone would love to live one day.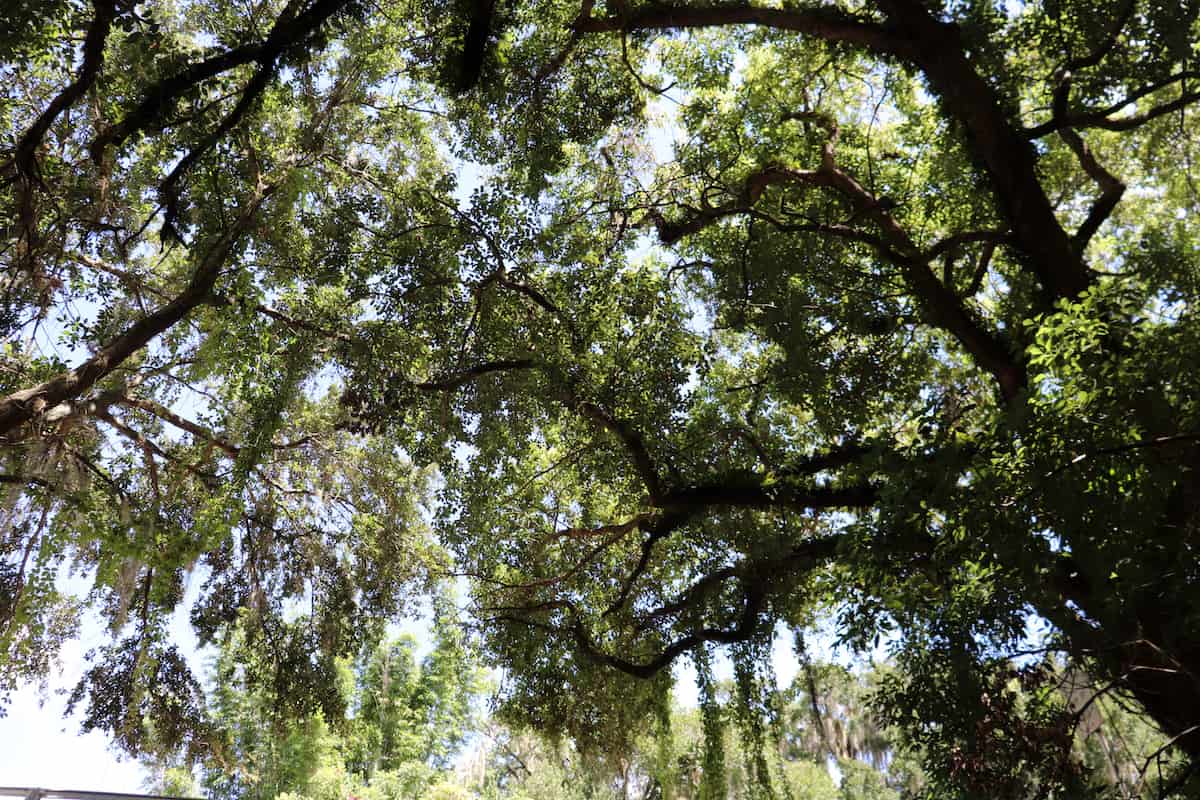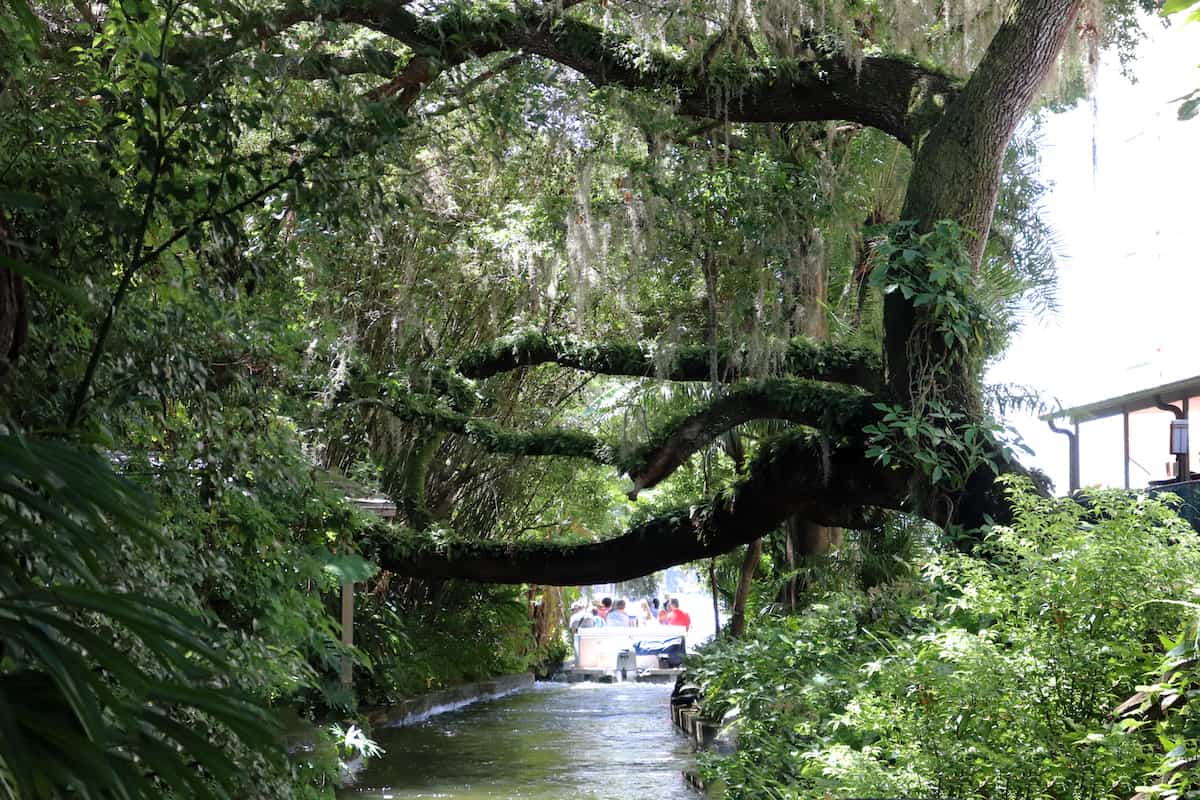 We saw so many sights on our trip – Dinky Dock Park, the Albin Polasek Museum and Sculpture Garden, Kraft Azalea Garden, Dog Island, Isle of Sicily and so much more. We saw a lot of wildlife too – and often alligators can be seen laying on the banks of the lakes.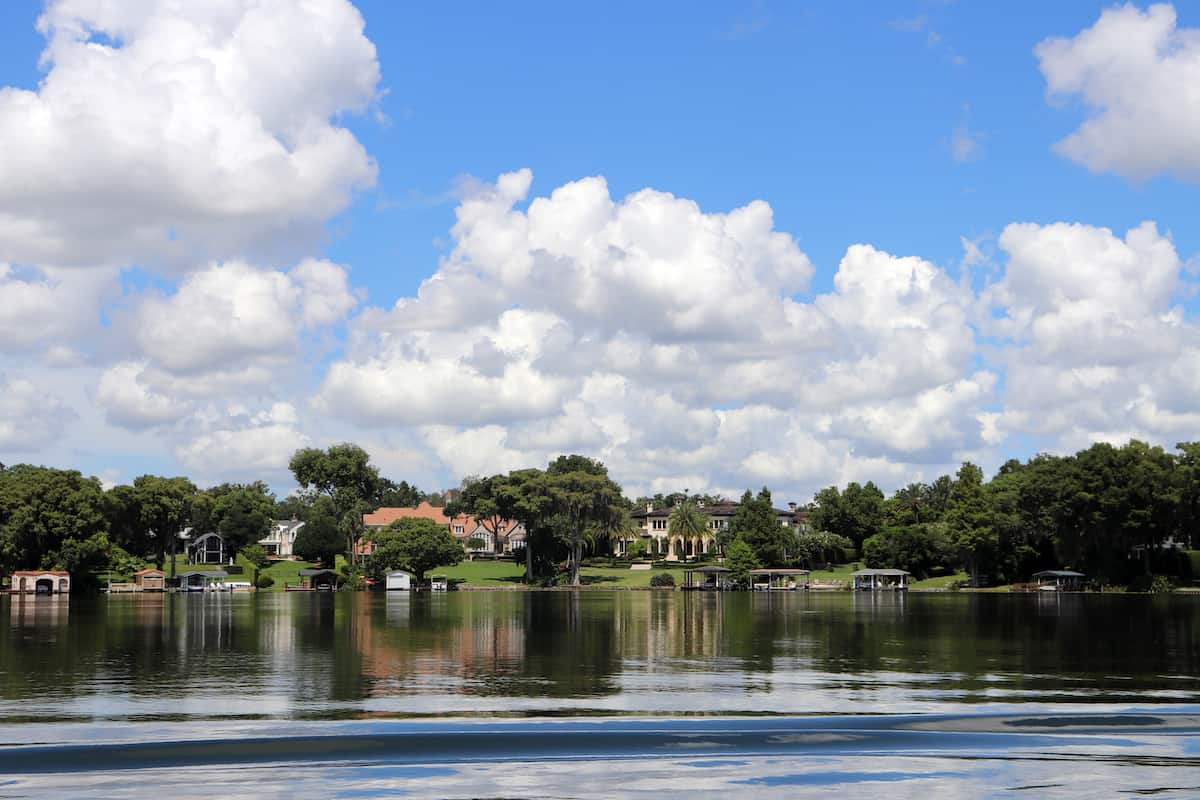 We also saw so many people in boats, paddleboarding, paddling kayaks and jet skiing. The chain of lakes are a fantastic place for watersports and a real hive of activity. Surrounded by palm tree, cypress tree, ferns, sprawling estates and opulent private homes, it has something for everyone.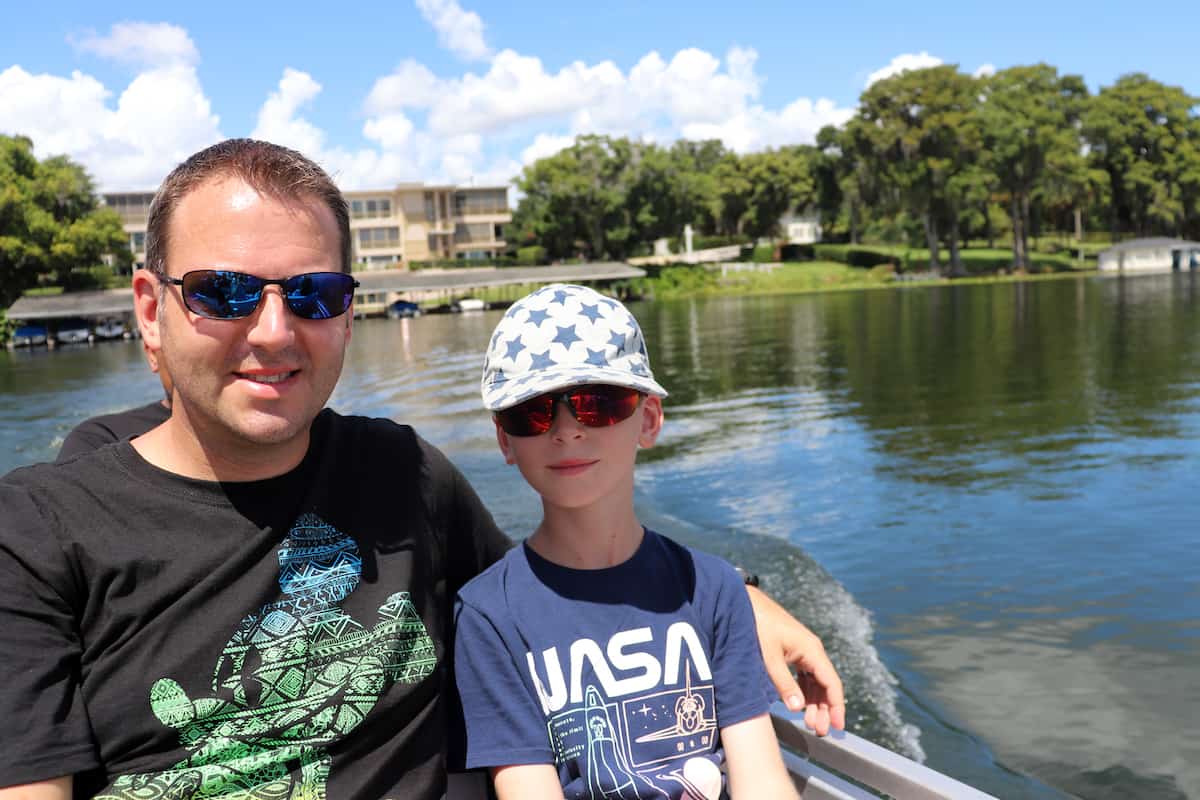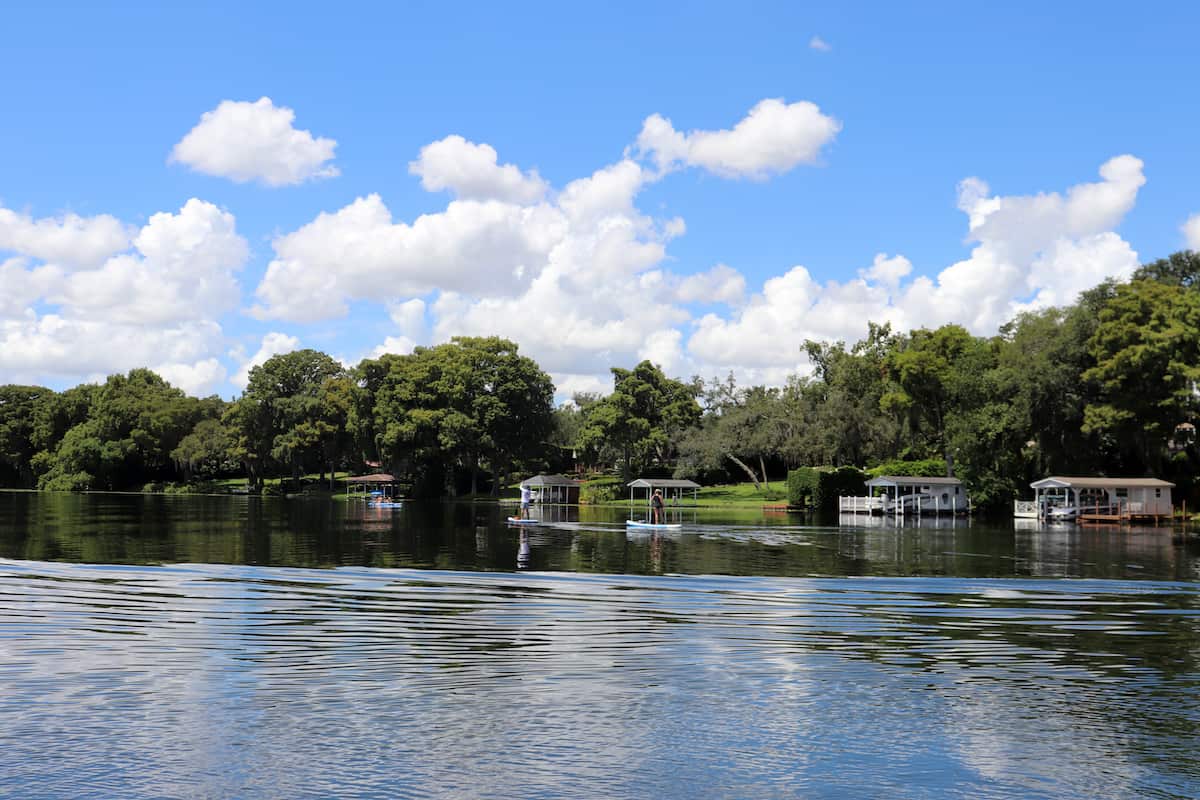 How much does the tranquil Winter Park Scenic Boat Tour cost?
The boat tour costs $16 for adults and $8 for children – including tax – with children under two going for free. It felt like a great value experience and something completely different to the typical Orlando attractions across Central Florida.
There's so much to do in the local area and we visited Mead Botanic Garden after our boat tour. There's also Fort Maitland Park and Kraft Azalea Gardens that look like lovely places to visit.
You can find out more about the Scenic Boat Tour over on their website. Tours run on the hour from 10am to 4pm daily, closed on Christmas Day. For reference, the address is: 312 East Morse Blvd, Winter Park, FL 32789
You can see a little Reel of our trip on Instagram here: