When we went to Florida for the first time a few years ago, the children weren't tall enough for the majority of the Universal rides and weren't familiar with many of the characters either, so we skipped Universal. This time we knew that the Universal parks would be top of our list to visit!
Universal Studios tickets
We bought our tickets to Universal Studios as a package through Orlando Attraction Tickets in their Black Friday sale. We had three park explorer tickets that let us visit the whole of the Universal Studios Resort – Universal Studios, Islands of Adventure and the Volcano Bay water park as many times as we liked over a 14 day period – and we could park hop too.
When we arrived at Universal for the first time we realised how well organised it is. Just like visiting Disney parks, you pay when you reach the car parks – from $27 per car. You then park in one central, multi storey car park and head for the entrance to Universal Studios and Islands of Adventure.
It's literally one set of security to go through and then you find yourself on Universal City Walk, a main street full of shops, restaurants and activities. It's a real hub of activity and once out the other side you carry straight on to go to Islands of Adventure or turn right for Universal Studios. It's well laid out and just a short walk.
Shows at Universal Studios
Once inside Universal Studios we were blown away by how big the place was and, not really having any set plan for the day, we kicked off by seeing Animal Actors on Location. This was a fantastic show, with audience participation, that introduced so many animal actors to us. It was great fun and a really nice introduction to Universal Studios.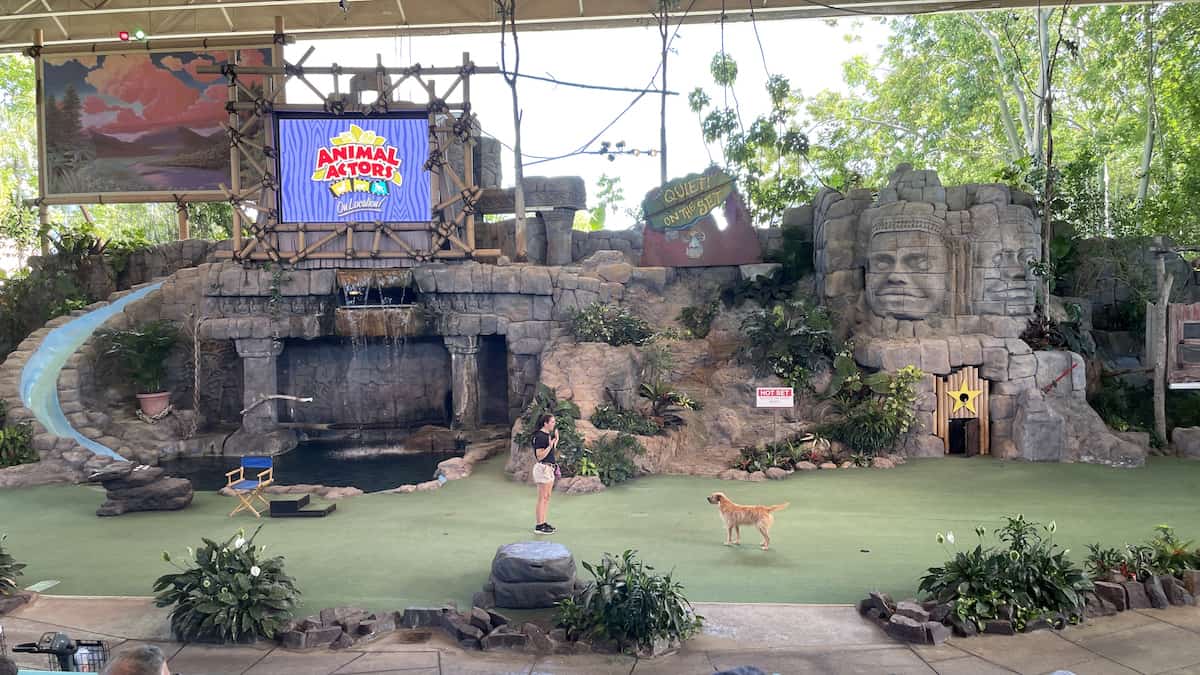 We also saw the Bourne Stuntacular which is one of the most underrated and incredible things we have ever seen. It was just wow, even if you've never seen a Bourne movie. The children knew nothing about Jason Bourne before the show and they thought it was incredible too. We felt like we were in a movie and it was all so well done. Absolutely amazing show.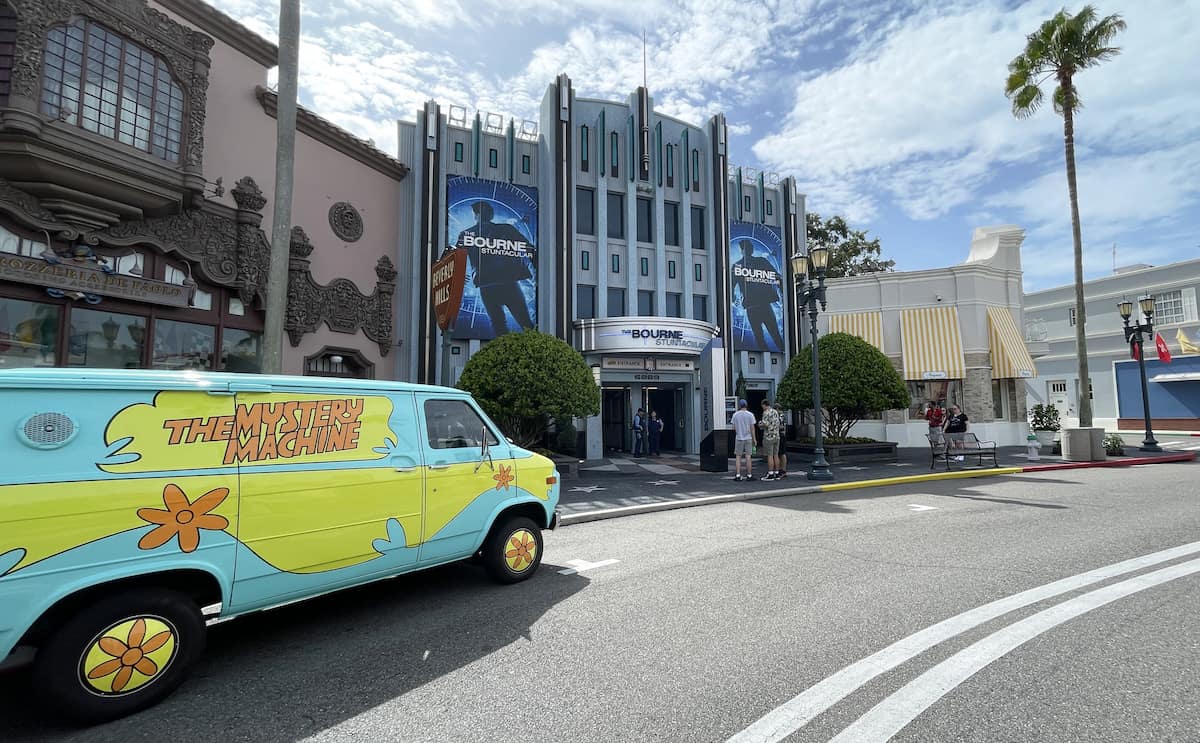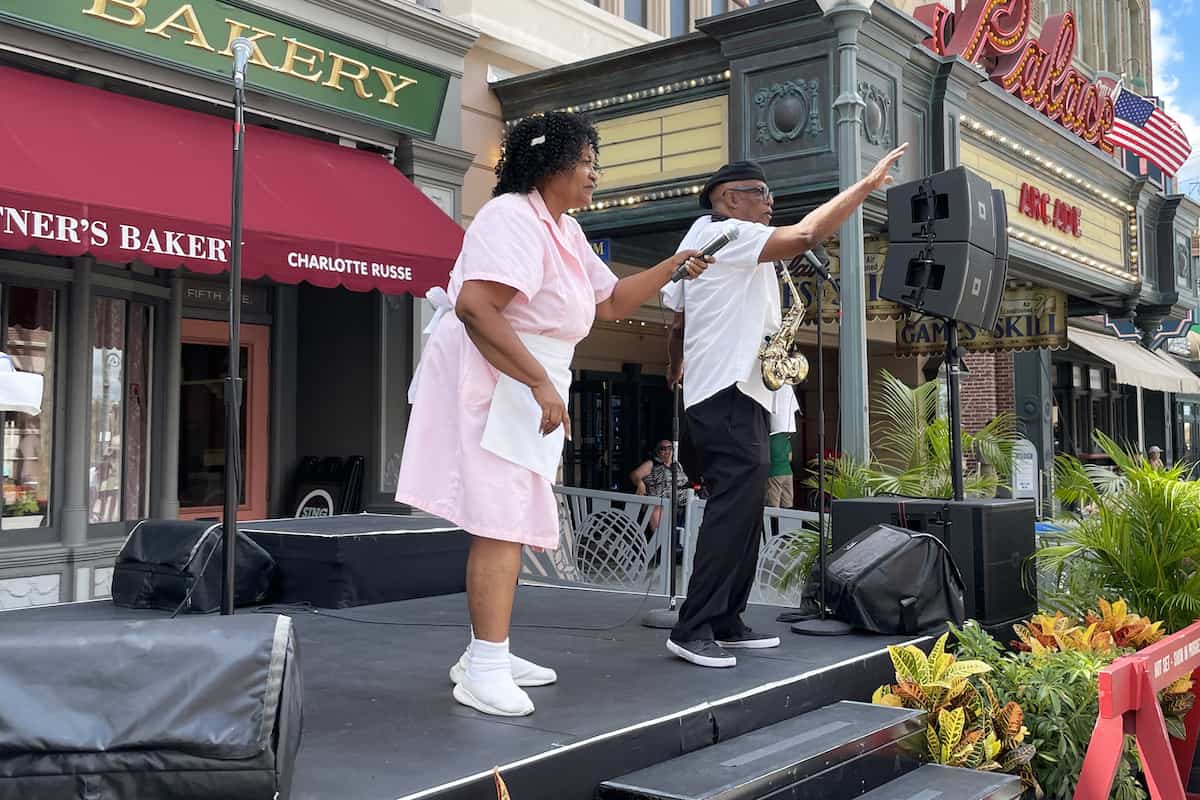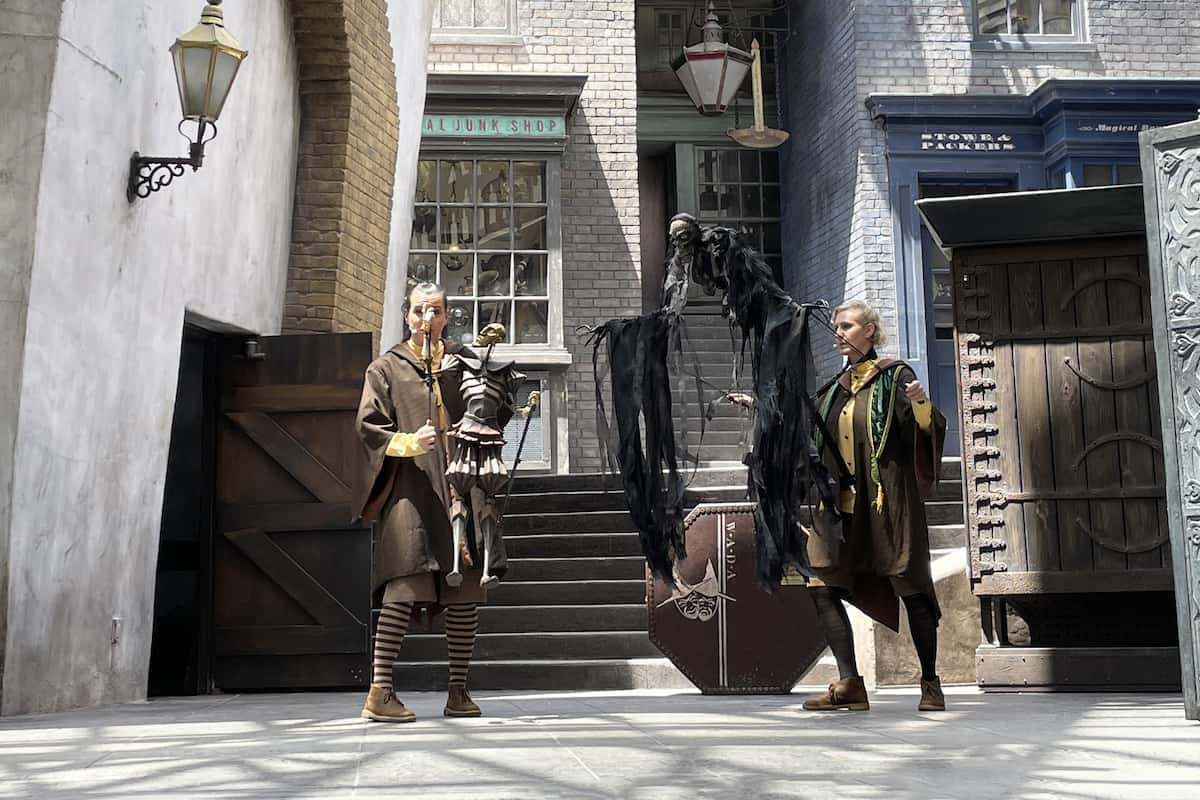 Rides and Attractions at Universal Studios
There are so many rides at Universal Studios and our overriding feeling throughout our trip was that the Universal Orlando Resort, as a whole, knows how to do rides. They were mostly incredible and we loved them.
ET Adventure was great, nostalgic fun. Rickety in places but not something you'd mind at all as it's just a lovely, classic ride. The SImpsons Adventure blew us away. It was not what we were expecting – and it was amazing! After that we knew we were in for a treat – and we threw any preconceptions out of the window!
Fast and the Furious Supercharged and Transformers The Ride 3D introduced us to something Universal does really well – putting you in a movie. Both rides were amazing, with movie scenes playing out in every direction and vehicles that move so realistically. So many effects, we felt like we were in the movies and it was exciting, scary and incredible all at once!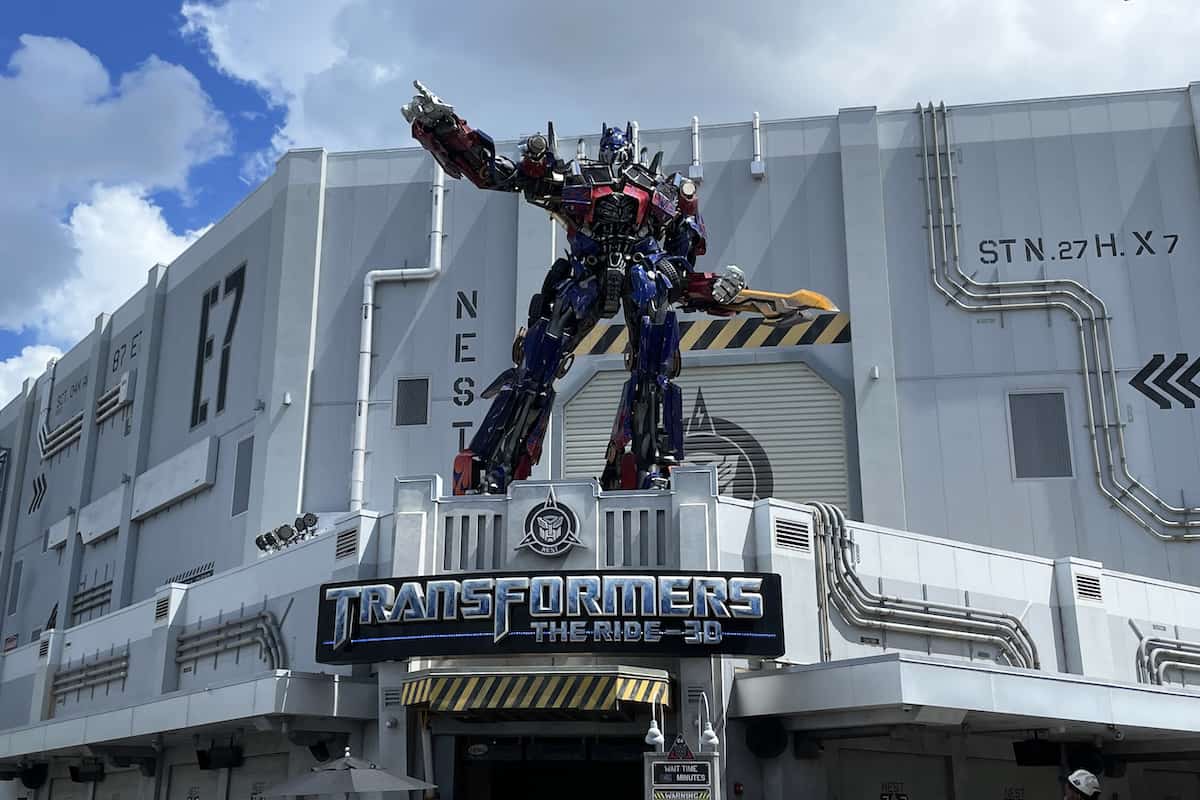 Hollywood Rip Ride Rockit was the children's first experience of a real rollercoaster – and what an experience it was! Being able to choose your own music, so fast and just amazing to ride. We all loved it – and it made the kids excited to go on more roller coasters through our trip.
Men in Black Alien Attack was a great shooting ride that knocked other shoot em ups out the park and Race Through New York starring Jimmy Fallon was so new to us but such a great experience. We'd never heard of Jimmy Fallon before but it didn't matter – the ride was fantastic!
The only ride that we felt disappointed with was Harry Potter and the Escape from Gringotts. The queue was huge, the whole Diagon Alley / Harry Potter area was so incredibly busy and we had such high expectations but the ride just wasn't good enough.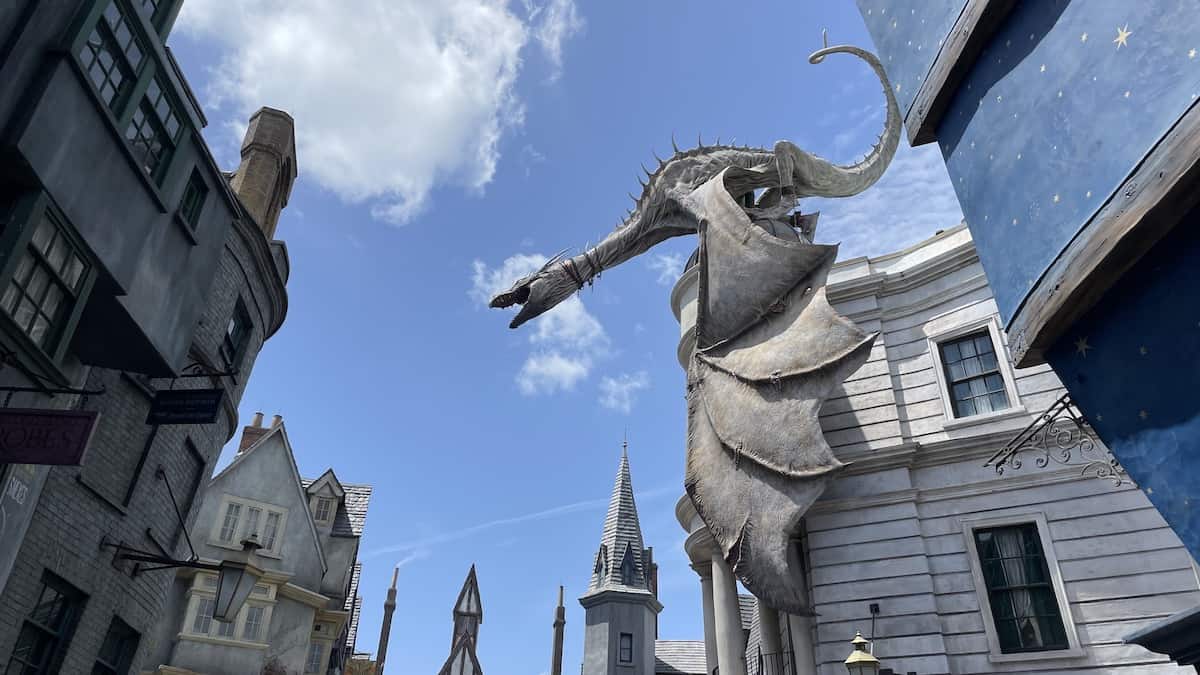 You don't actually get to escape from gringotts, just randomly ending up back where you started and it was all over far too quickly. On the flip side, the Hogwarts Express was lovely. It feels like you're travelling on the Hogwarts Express, with scenes playing through the train window as you move along. But, it did have a huge queue and is really just a mode of transport between the parks but, it's a lovely experience and it's pretty magical when you walk through the station and find yourself in Hogsmeade!
Characters at Universal Studios
There are loads of opportunities to meet characters at Universal Studios from the Raptor Encounter to meeting the Dreamworks gang, Spongebob, Shrek and Donkey and so many more – but we skipped this on our trip as we were more interested in the rides! We did, however, have a lovely chat to Dre Head, the shrunken head on the Knight Bus. Such a great, interactive experience.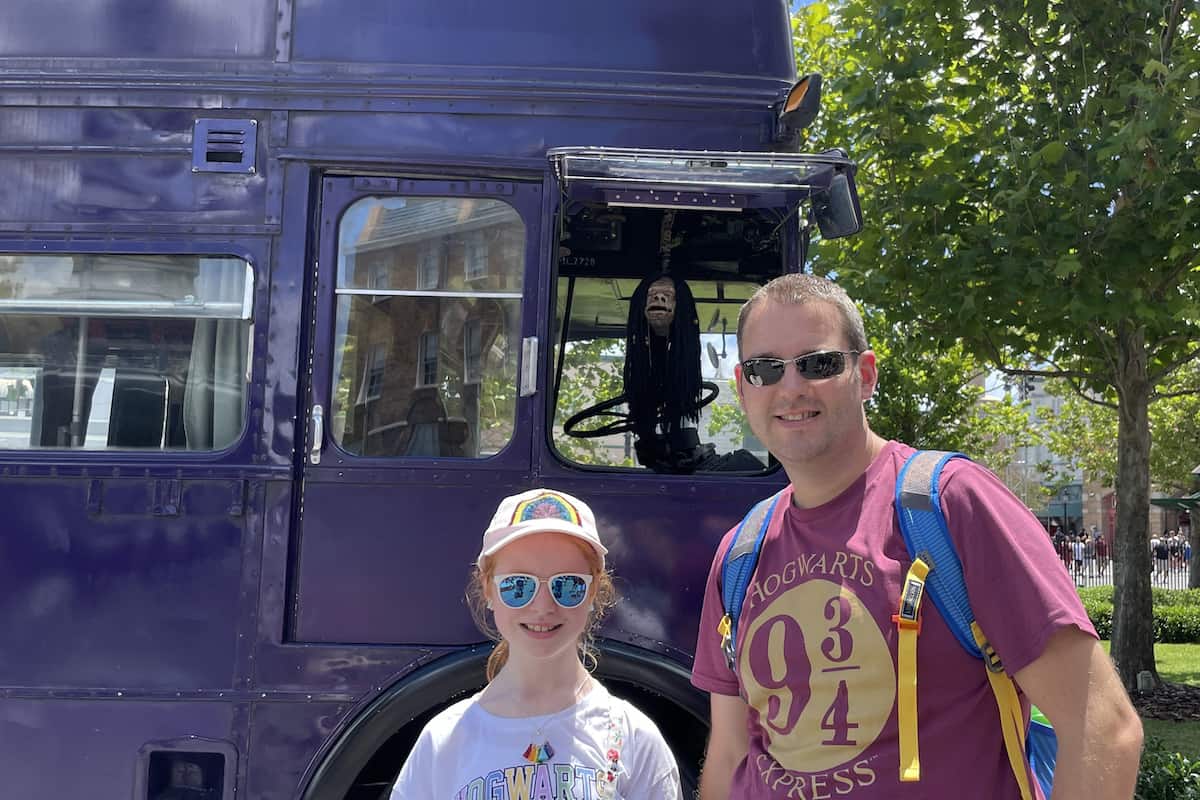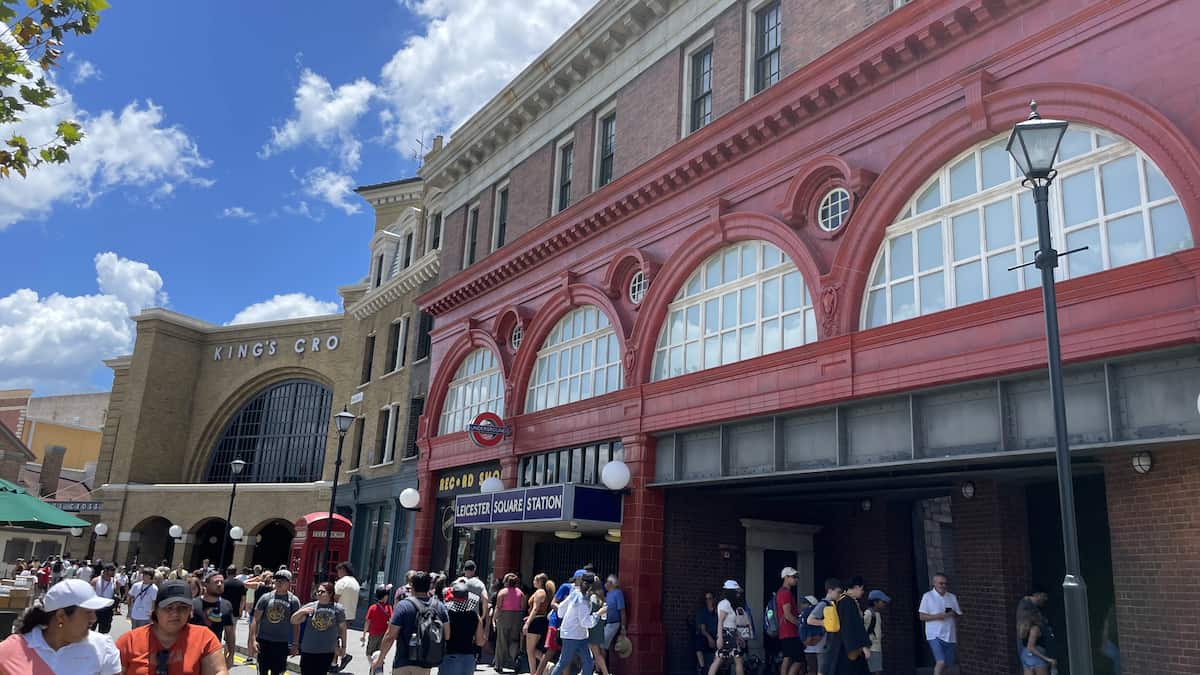 Food and Drink at Universal Studios
As with all theme parks, Universal Studios has plenty of places to eat, grab a snack or a drink and break up your day. We took snacks with us but still bought butterbeer and butterbeer ice cream – which was delicious! We also had huge donuts at Lard Lad Donuts. You can easily share one between four of you and be satisfied.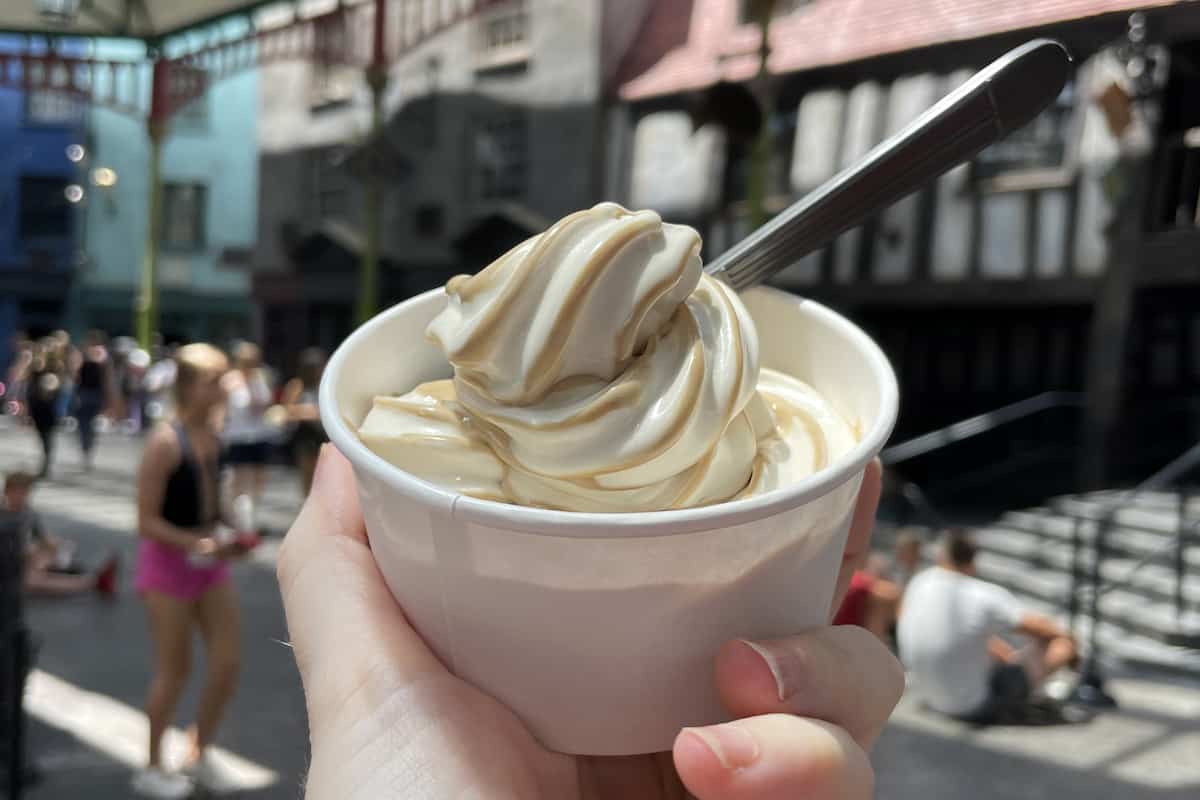 Universal Studios also has so many shops and also a couple of great play areas for younger children. It was a really amazing place to spend time and we ended up visiting for a day and a half during our trip which was plenty to go on as much as we wanted to.
In the end we only missed the Despicable Me ride, Revenge of the Mummy which was closed on our trip and a couple of smaller rides that the children weren't interested in. We didn't have Universal Express passes either so it's definitely somewhere you could do in a day if you wanted to.
You can find out more about Universal Studios over on their website. For reference, the address is: 6000 Universal Blvd, Orlando, FL 32819