When we went to Florida we visited the Universal Orlando Resort for the first time as, on our last visit, the children hadn't been tall enough for most of the rides so we thought we'd save it for our next visit. We couldn't wait to see what Universal was all about!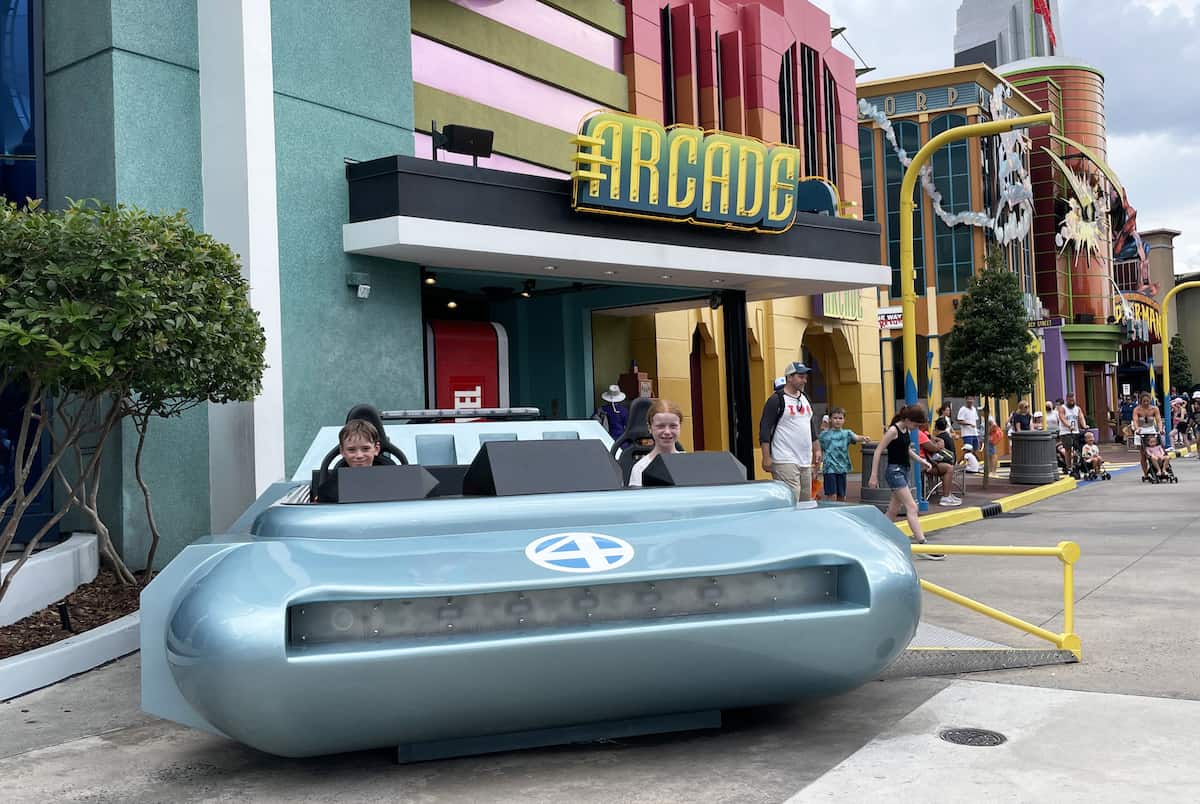 Universal Orlando tickets
We bought our Universal Studios Florida tickets as a package through Orlando Attraction Tickets as part of their Black Friday sale, giving us 14 days access to all three Universal parks for a 14 day period. We could visit Universal Studios, Universal Islands of Adventure and the Typhoon Lagoon water park as many times as we liked over the 14 days – and park hop too.
The Universal Orlando Resort has a $27 a day parking charge and you then park in a big multi-storey can park. It's really well laid out and just a short walk from the main security gates where you can then head into Universal's City Walk of shops, restaurants and entertainment.
From there you keep walking to go to Islands of Adventure or turn off to go to Universal Studios. It's lovely that everything is in the same complex and can be reached easily from the one central hub.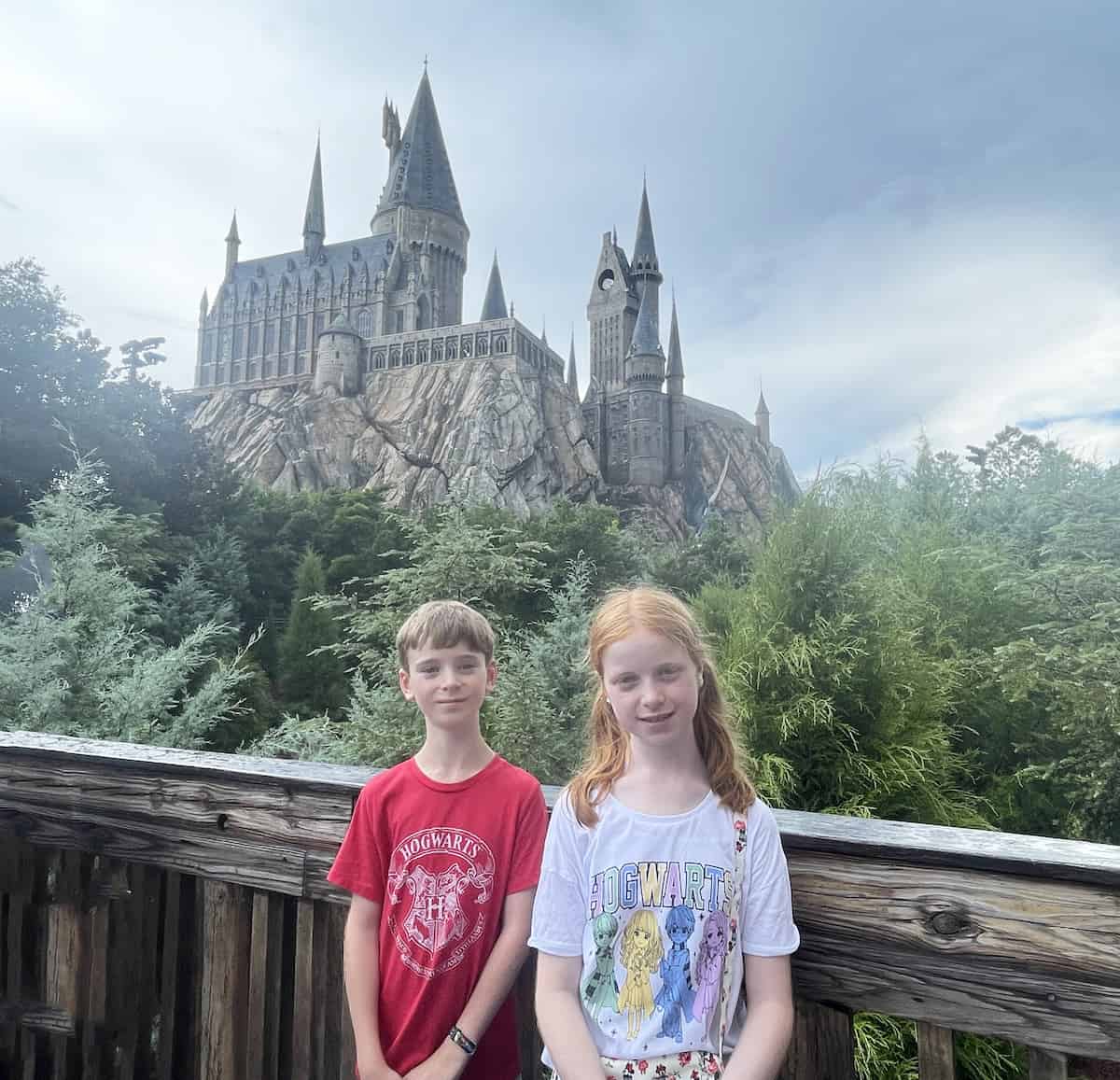 Rides at Islands of Adventure
One of the first things we did at Universal Islands of Adventure was to head for the rides! The first one was the Jurassic World Veloci Coaster which was amazing but too much for Little Man and I! Dave and LP loved it but I decided to sit out a few of the bigger rollercoasters after that!
The Jurassic Park River Adventure is amazing. So much more immersive than a typical theme park boat ride – and the rides in Orlando are incredible compared to anything in the UK. A river ride through Jurassic Park with dinosaurs on the loose?! It was great!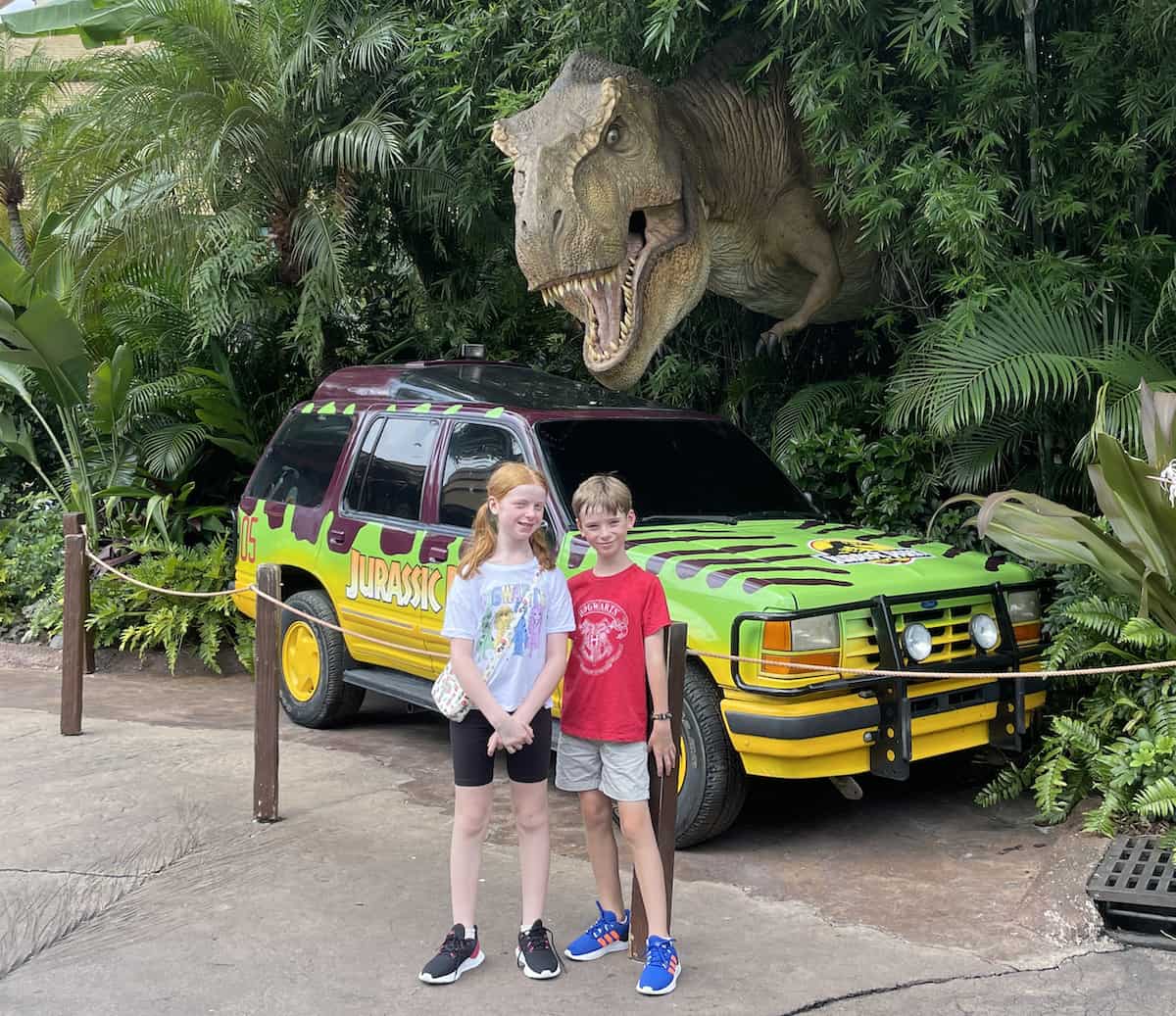 Harry Potter and the Forbidden Journey had one of the biggest queues we waited in during our time in Florida but it was well worth the wait – and the queue was really immersive, walking around Hogwarts and seeing things come to life. It passed quicker then we'd expected it to and the ride was well worth the wait.
Before we knew it we were flying through the air, coming face to face with so many Wizarding World creatures and screaming our heads off. It was fantastic! We didn't make it on to Hagrid's Magical Creatures Motorbike Adventure but heard great things about it too.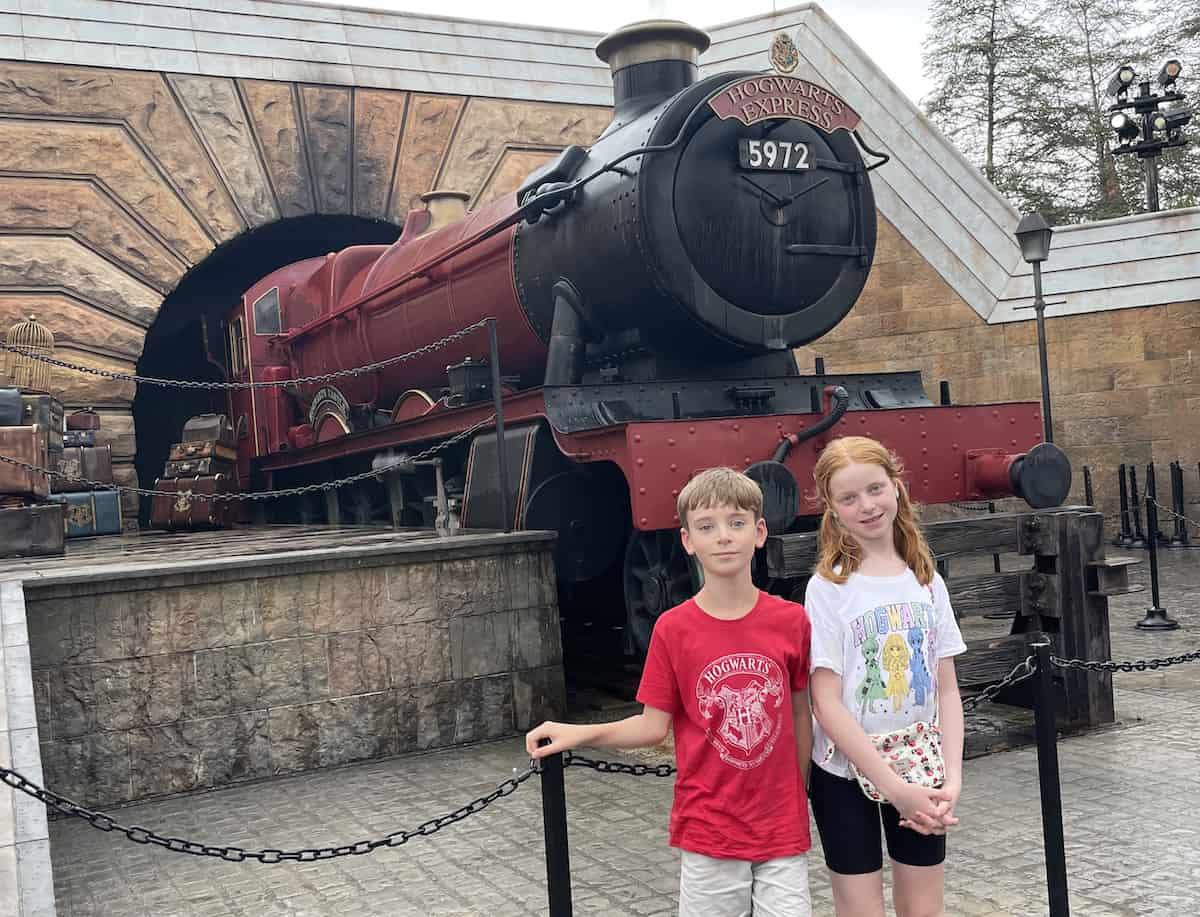 We didn't take the Hogwarts Express from Islands of Adventure to Universal Studios but we did ride it in the other direction to spend an afternoon at Islands of Adventure and it was fantastic. Purely a mode of transport but one that has been done really well.
We also went on Dudley Do-Right's Ripsaw Falls which is hands down the wettest we have ever got on a water ride. In Florida they do things and they do them big. We were soaked but it was great fun. Such a simple ride but one we absolutely loved.
Popeye and Bluto's Bilge-Rat Barges is another that absolutely soaked us. We were drenched and howling in laughter. It was such a shock to get so wet so early in the day but we dried off easily in the August sunshine.
Skull Island: Reign of Kong and the Amazing Adventures of Spiderman are fantastic movie based rides that blew us away. We were transported right into a movie that was playing out around us. With so much movement, they were completely immersive and fantastic experiences.
We didn't go on some of the smaller rides as we weren't interested in them and didn't get to go on the Incredible Hulk Roller Coaster or Doctor Doom's Fearfall because lightning closed the rides – but we'll make sure to do them next time!
Shows at Universal's Islands of Adventure
There are just four shows at Islands of Adventure but I don't think I'd really call them shows – not in the Disney sense anyway! Poseidon's Fury is more of a ride or at least a walkthrough experience rather than a show – and it was incredible! Definitely make sure you experience it, you will be blown away.
There's also the Frog Choir to see, a Cat in the Hat performance and the Triwizard Spirit Rally although we waited for that one and it turned out to be just a photo opp, not a show at all.
Food and drink at Universal's Islands of Adventure
As with any theme park, there are countless food and drink options at Islands of Adventure for full sit down meals or just a drink or snack. We took snacks with us each day but also had dirty fries at Burger Digs and Cinnabon which is never a bad choice!
As you'd expect with any theme park, there are also plenty of shops to explore and even children's play areas for the little ones. It's a really lovely day out and we ended up spending a day and a half at Islands of Adventure without any fast passes and felt like we'd had enough time there. A day with fast passes could be plenty.
We really lovely the Universal Orlando Resort and felt like the rides overall were just such a step up from anything we had experienced before. They were fantastic and we can't wait to go again in the future.
You can find out more about Islands of Adventure over on the Universal Orlando Resort website and for reference the address is: Universal Blvd, Orlando, FL 32819