I realised the other day that although I've written posts about all the things we did on our family trip to Orlando, Florida, I had never written our Orlando trip itinerary, something I know could be useful to anyone planning a similar trip in the future.
For us, Walt Disney World was a once in a lifetime holiday. An Orlando family vacation was something I'd always dreamed of and so I threw myself into planning it. The children were 4 and 6 when we went, and too little for a lot of big rides, so we chose to focus on the Walt Disney World Parks and everything else that Orlando and the surrounding area had to offer, skipping the Universal theme parks on this trip.
How long to go to Orlando for?
We chose to go on a two week Orlando trip. This was to fit in with our budget and also the children's ages. They had only been on a couple of two week holidays previously and I felt any less than that wouldn't have been long enough. However, we'd definitely go for three weeks in the future to fit even more into the trip.
Where to get Orlando park tickets from
For our Orlando trip we booked Disney Magic tickets direct from Disney before we travelled. However, we've since purchased tickets through Orlando Attraction Tickets in the Black Friday sale and found their prices and service to be fantastic. They offer Universal 2 or 3 Park Explorer tickets, Orlando Freedom Tickets and tickets to most other Orlando attractions.
Our 14 Day Orlando Itinerary
Day 1 – Arrive, pick up car, grab grocery shopping, get settled into the villa
The first day for us was one of just getting to Florida, picking up our hire car, getting a grocery shop and settling into our villa. The grocery shop included our first few days worth of food so we could have dinner and relax on that first night before starting the holiday full steam ahead the following day.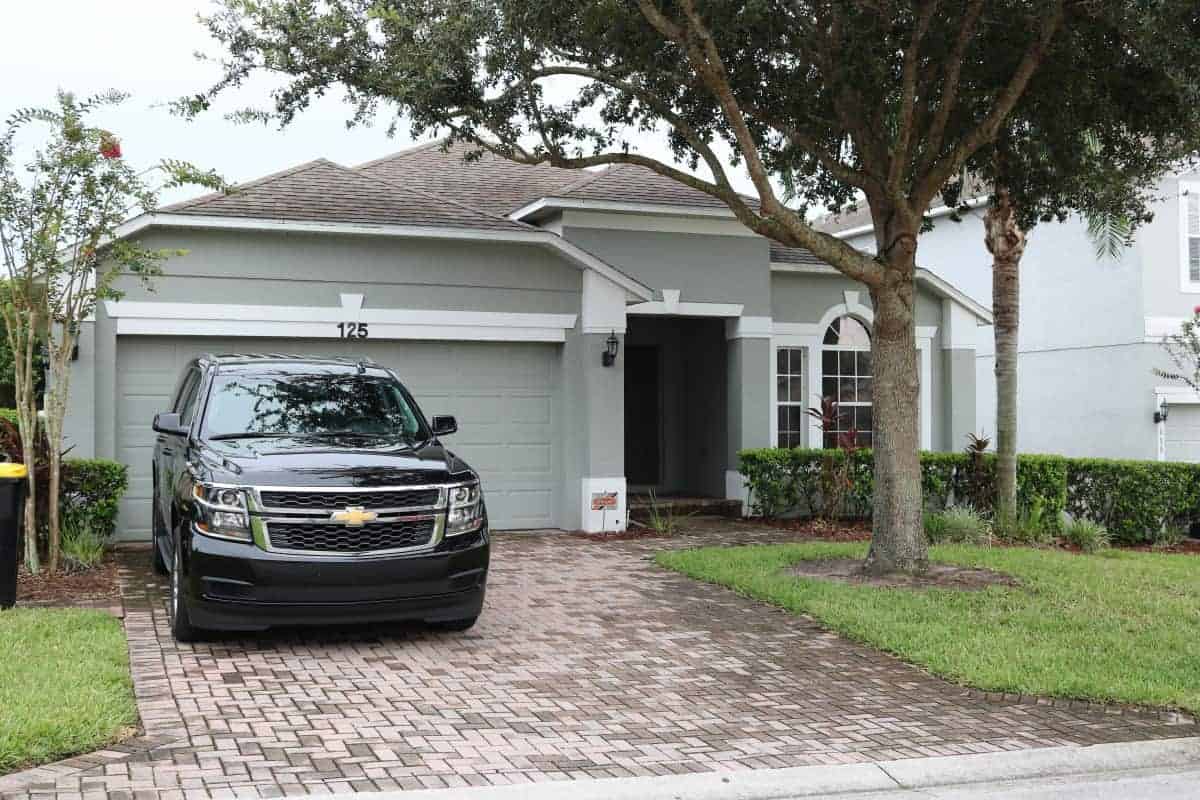 Day 2 – Hollywood Studios – Fantasmic Show
Our first proper day in Florida was spent at our first Disney World Resort park – Hollywood Studios. Our main aim for the holiday was to meet as many Disney characters as we could, collect autographs, go on some rides and see shows – and Hollywood Studios was a great place to start.
We met Donald Duck and Daisy Duck straight away, saw the March of the First Order and were given 1st Visit badges by the lovely Disney World staff. It was a great first experience and a must for Star Wars fans! We went on a few rides and then went back to the villa to swim and relax before returning for the Fantasmic Show that evening – it was phenomenal!
Day 3 – Breakfast with Mickey – Magic Kingdom Theme Park – Parade
The next day kicked off with breakfast at Chef Mickey's. As we were staying offsite we didn't have a Disney Dining Plan and so eating on site was quite expensive but Chef Mickey's seemed a great way to meet a lot of characters in one go. It was a great experience.
We then jumped on the monorail to the Magic Kingdom park and got to see the Cinderella Castle in all its glory. I may have cried. We spent time on Main Street, browsed the shops, met characters, saw the Festival of Fantasy parade and soaked up the Disney Magic plus went on rides like the classic Jungle Cruise. It was perfect.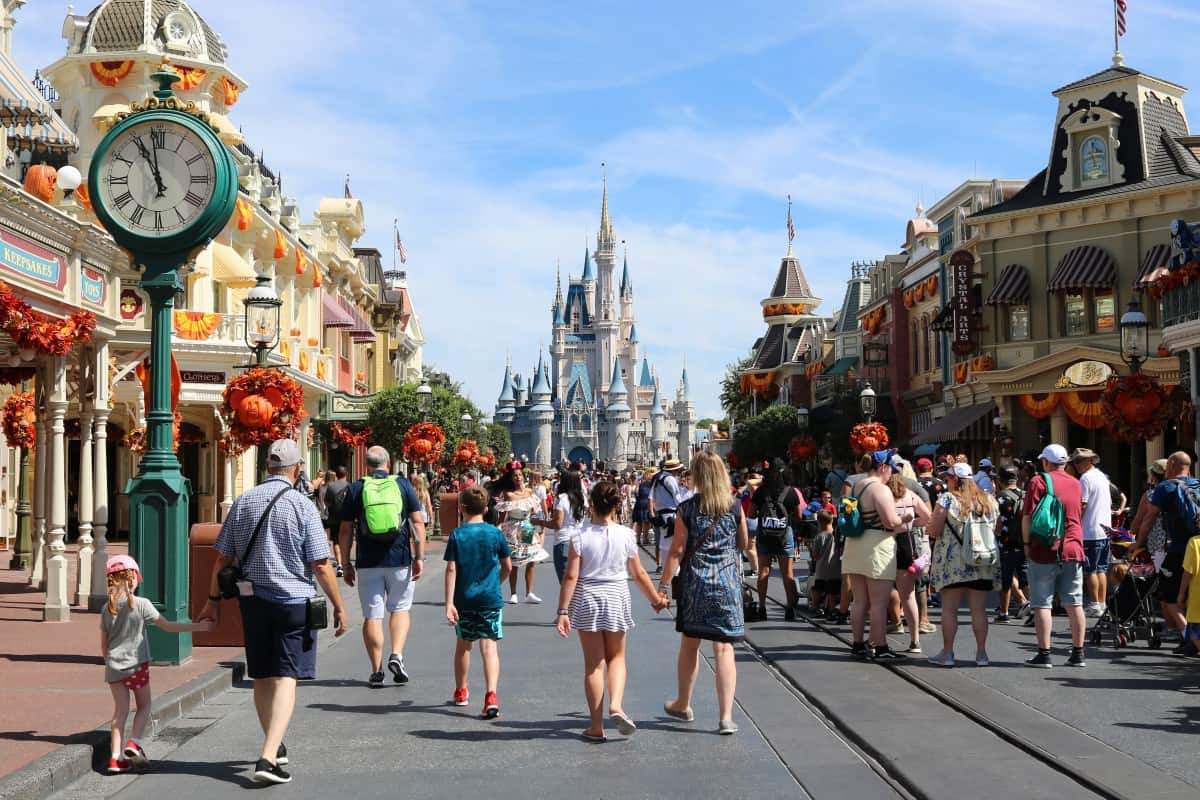 Day 4 – Old Town Kissimmee – Epcot – Disney's Boardwalk – Fireworks
After a couple of Disney days we started the next day with a slower pace, exploring Old Town Kissimmee. This was one of my favourite parts of the trip as it felt like stepping back in time. It had such a classic charm to it, with great shops and a traditional funfair – Fun Spot America – including a beautiful ferris wheel. There's even Pirate's Cove Adventure Golf if you fancy it.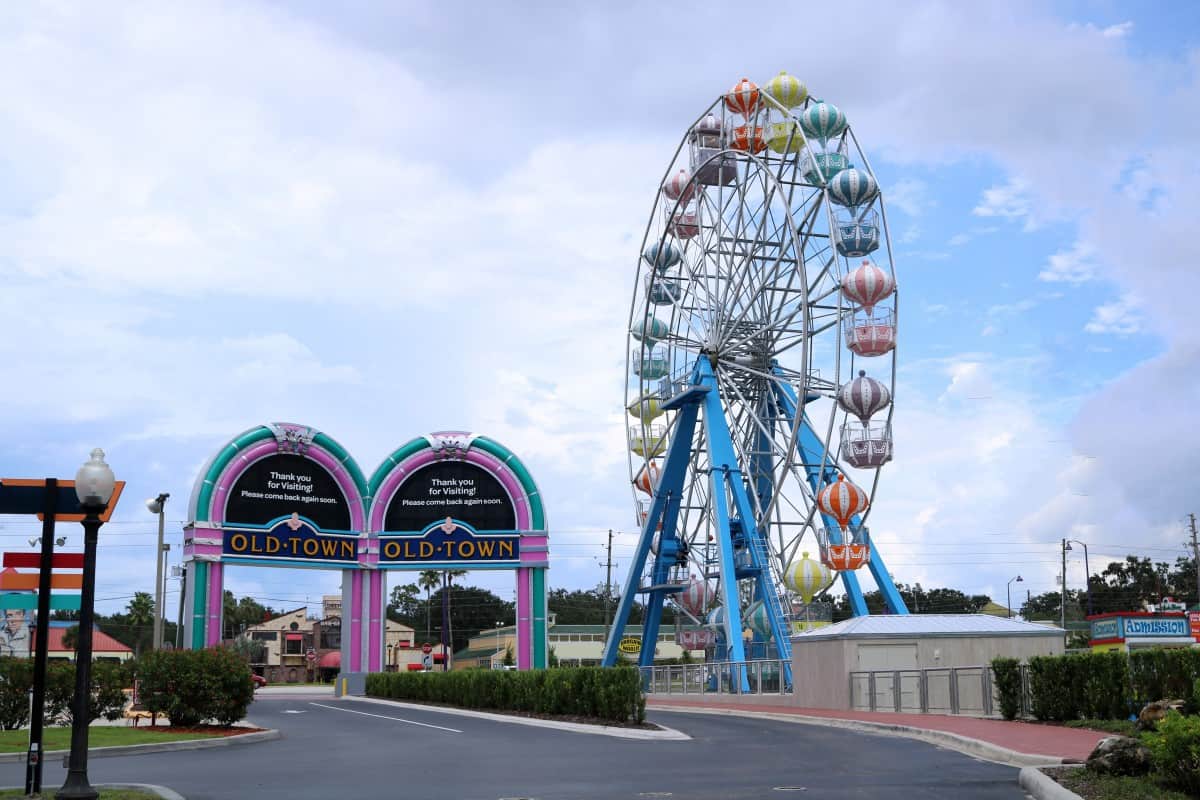 We then headed to Epcot and seeing the iconic Spaceship Earth orb for the first time was breathtaking. We did what we usually do at a Disney park and met characters, went on rides and enjoyed just walking around Epcot. There's so much to see and do.
We ended up walking all the way through Epcot to the Disney's Boardwalk Resort, grabbing ice cream and enjoying the peace and quiet that the area brings with it before heading back to Epcot for the fireworks. These were an incredible display that we saw from across the lake.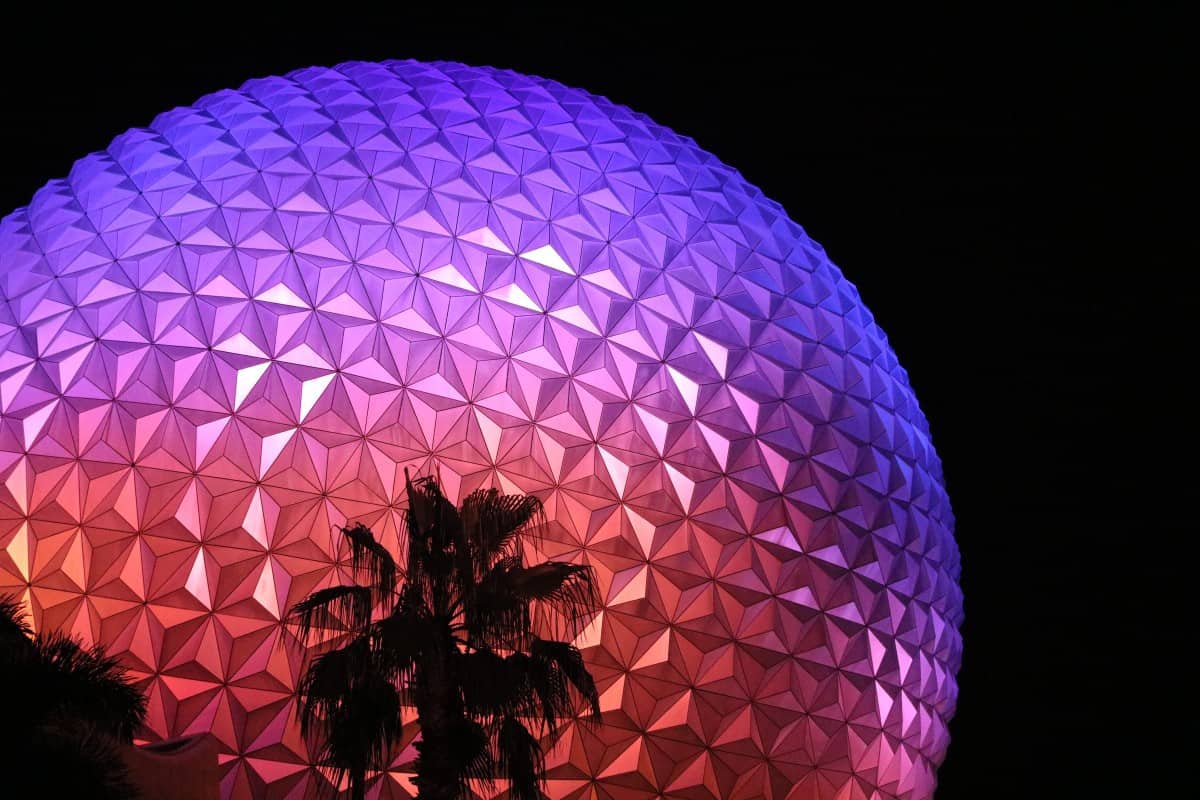 Day 5 – Animal Kingdom
We spent a really full day at Disney's Animal Kingdom and it was the only one of the Disney parks that we felt we'd fully done by the end of our first day. We saw so many animals and went on fantastic rides like the Kali River Rapids. It was like a really great zoo experience.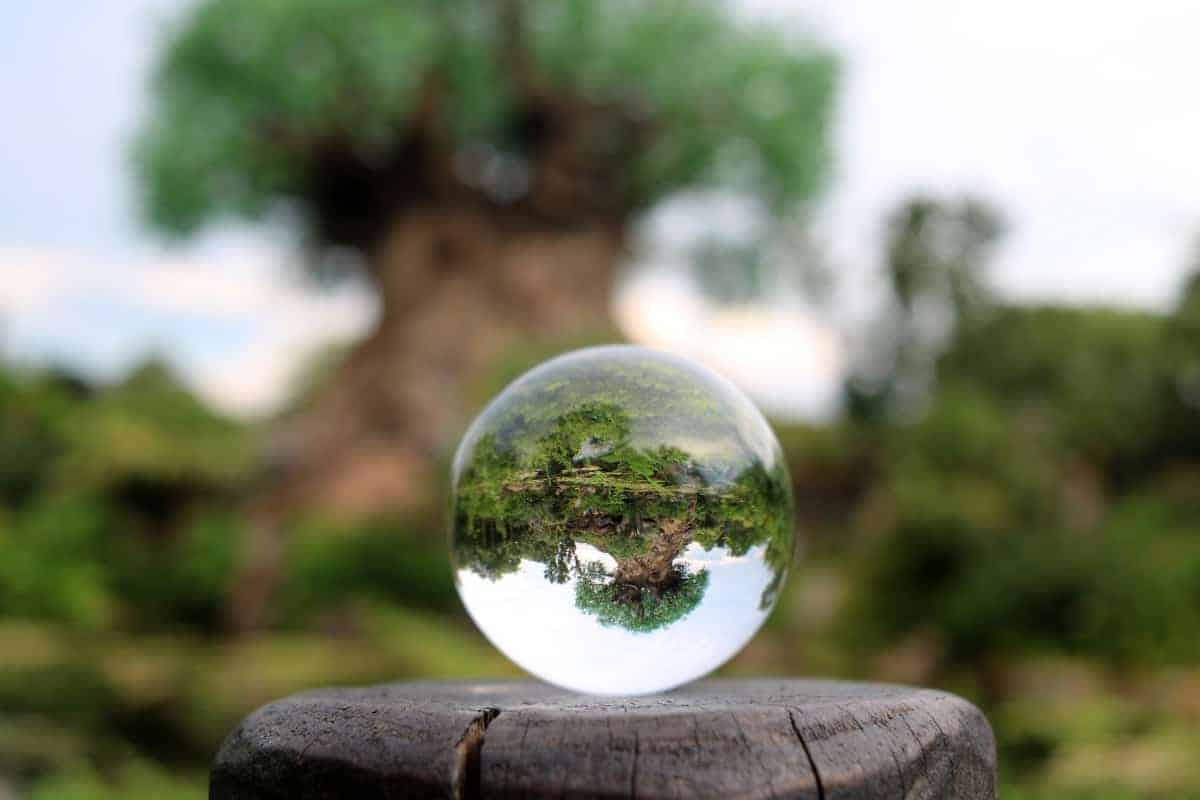 Day 6 – Seaworld
We spent a whole day at Seaworld and loved it. Seeing the dolphin, sea lion and orca shows, going up in the Sky Tower and going on some impressive roller coasters. It's a fantastic day out for the whole family.
Day 7 – Celebration – Disney Springs – Magic Kingdom – Fireworks
After some action packed days it was time for a slower pace again so we started the day in Celebration. Such a quaint town, full of character and history. It's the perfect place to browse shops, grab an ice cream and maybe even play in the fountains!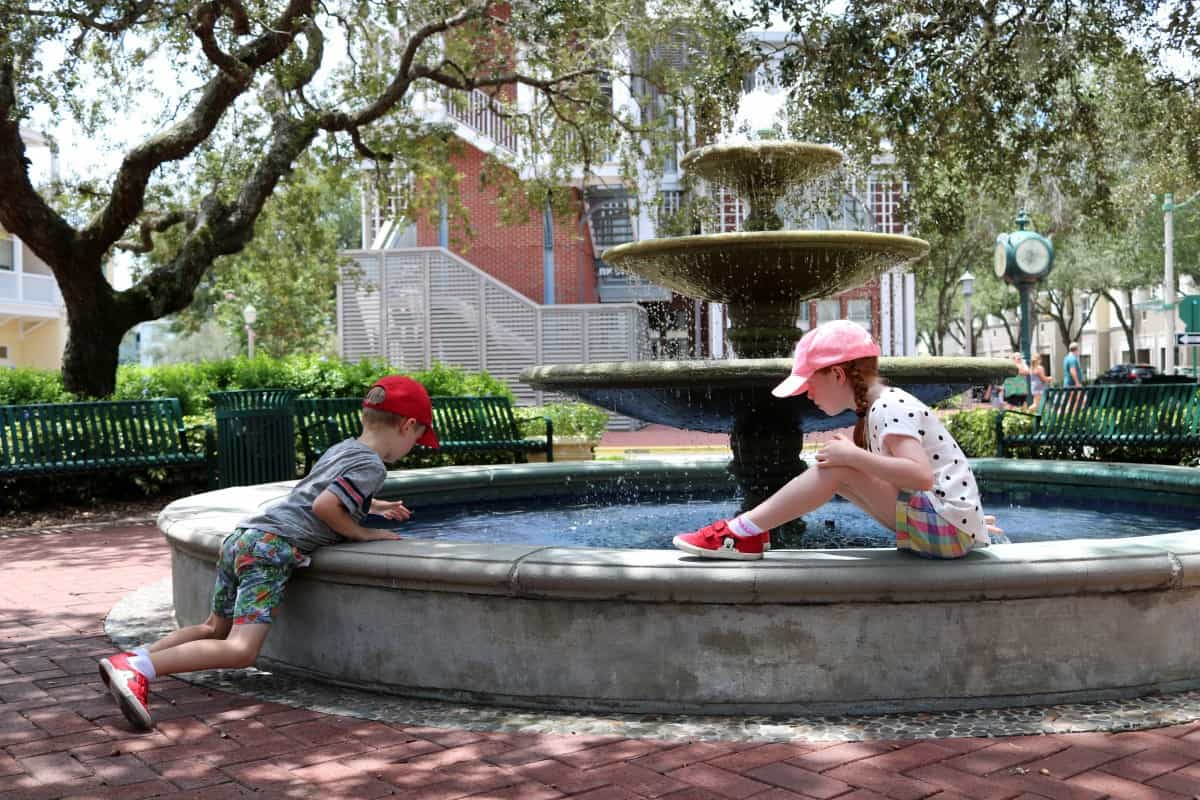 We then went to Disney Springs to do the bulk of our holiday shopping. It was the most amazing outdoor mall I had ever been to and it could easily be a full day out on it's own. But, we then headed back to Magic Kingdom to see the Happily Ever After firework show – and they were incredible! Disney fireworks never disappoint.
Day 8 – Discovery Cove
Our first proper day of relaxation was spent at Discovery Cove. What an experience that was! Food and drink on tap, the most amazing lazy river, snorkeling with rays and tropical fish and birds to feed – not to mention the extra activities you can add on if you fancy it. From swimming with dolphins to the SeaVenture walk along the seafloor. It's one of our favourite days of the holiday and one we would repeat whenever we go back to Orlando.
Day 9 – Legoland
Legoland Orlando was a must see, outside of the main Orlando theme parks. It's just like Legoland Windsor but bigger, cleaner and just so much better. The rides are fantastic, the shows are awesome and there are even outdoor air conditioning units to cool you down when needed! We had one day at Legoland but you could extend it to two by having a day at the Legoland Water Park – or even do both on one day.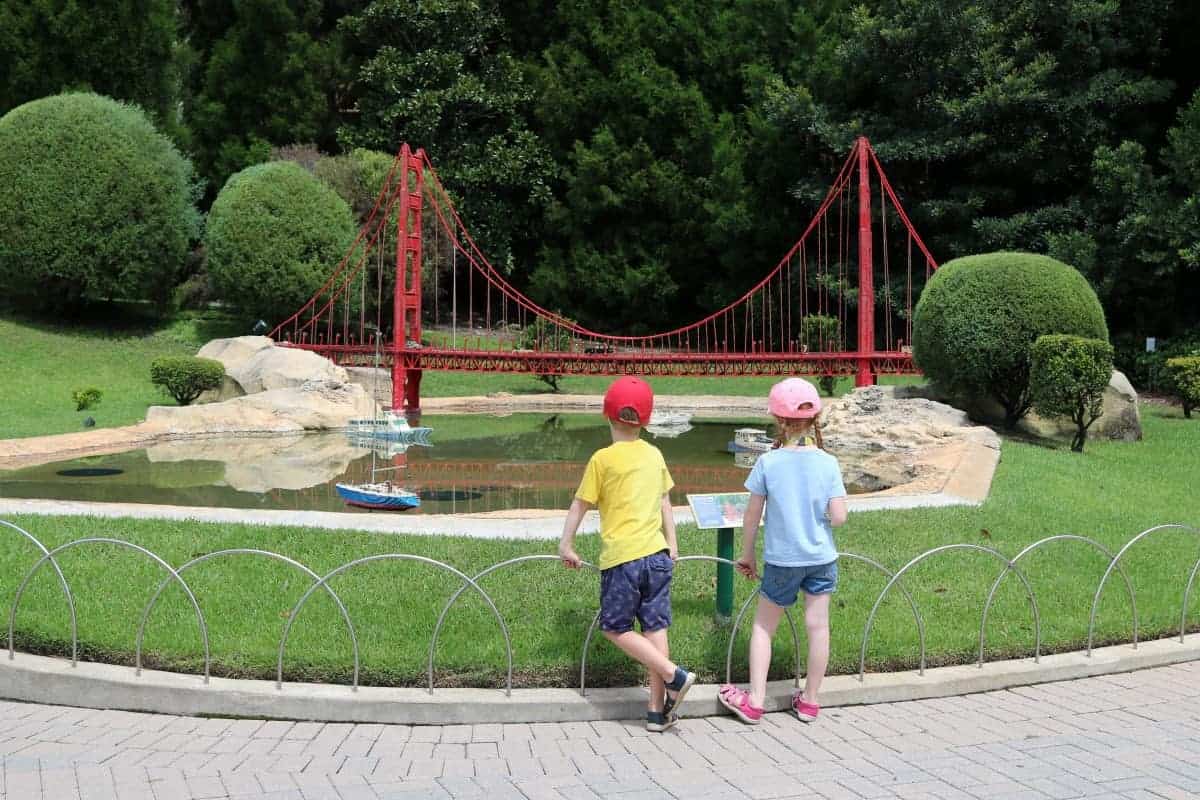 Day 10 – Magic Kingdom – Parade – Lunch at Cinderella's Castle
Our daughter's birthday happened to be when we were in Florida so we picked the Magic Kingdom to go to on her birthday. We went on more rides, met more characters and most importantly, had lunch with princesses in Cinderella's Castle. It was hugely expensive for a meal out but so worth it for a special occasion – it was pure magic.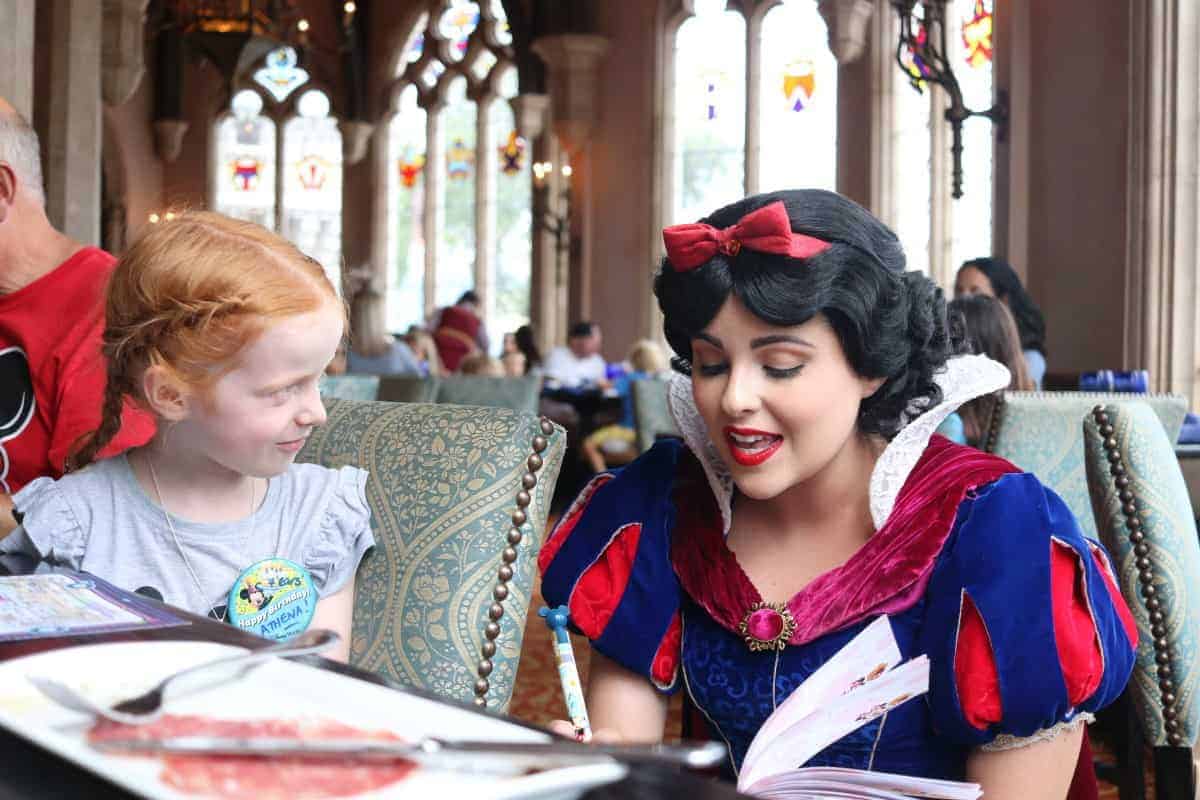 Day 11 – Airboat Ride
One of the most random things we did in Florida was a private airboat ride which was an incredible experience. Seeing so much wildlife up close was amazing, and just being on the airboat was awesome too. The rest of the day was spent hitting Walmart and Target before relaxing at the villa. Although we booked our airboat tour privately, Boggy Creek Airboat Adventures always comes well recommended too.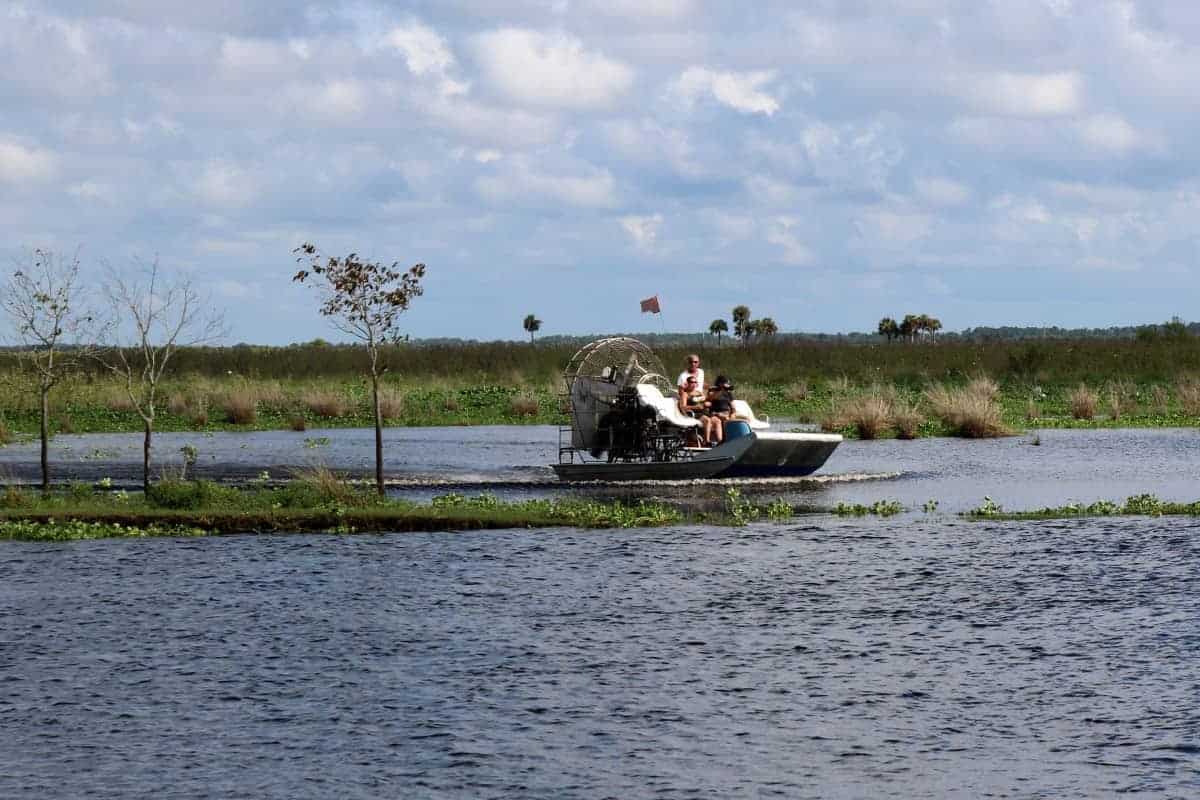 Day 12 – ICON Park – Madame Tussauds, Sea Life Orlando, The Wheel Orlando
We discovered ICON Park which was a great base to do a lot of activities in one go. We went to Madame Tussauds Orlando, Sea Life Orlando and a go on The Wheel as well as having lunch, getting ice cream and doing some shopping. A lovely day with a slower pace.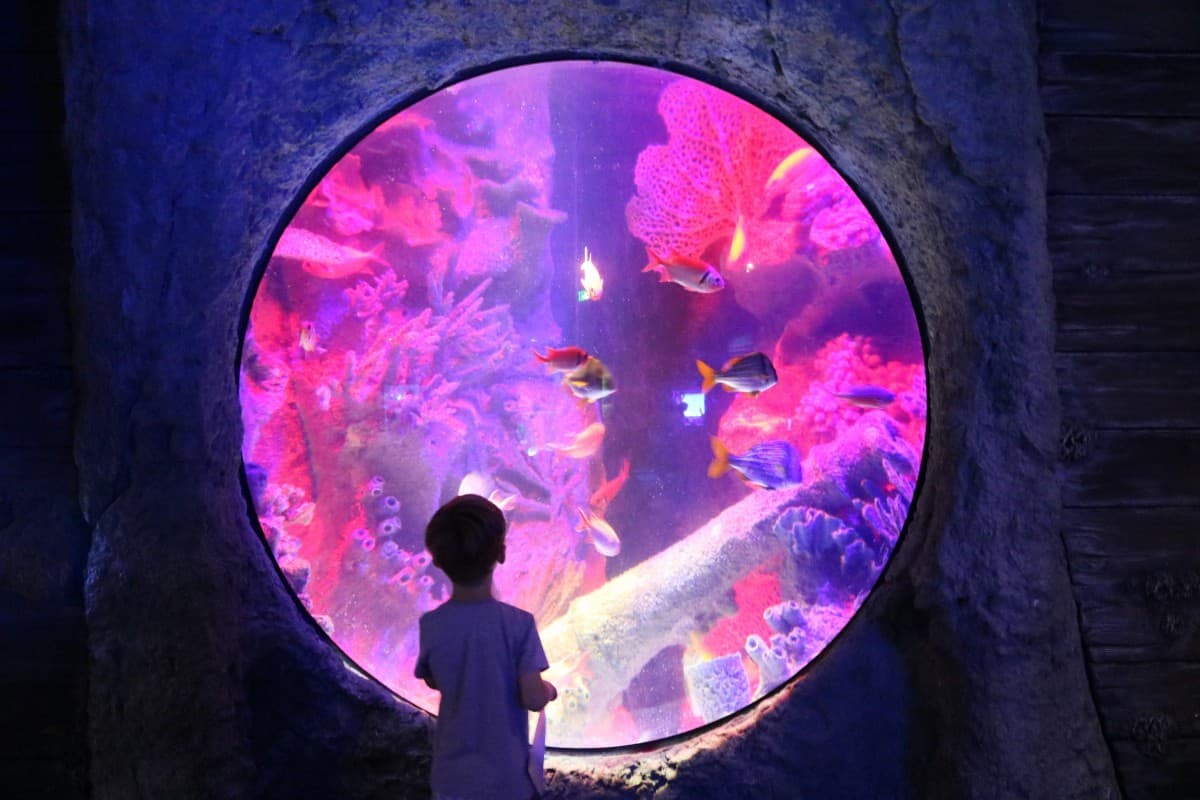 Day 13 – Kennedy Space Center
Kennedy Space Center was one of the days we were most looking forward to and it didn't disappoint. We did the Under 10s suggested itinerary and the children loved it. We got to see Atlantis and experience a shuttle launch reconstruction whilst learning so much about space travel. It was a real highlight of our holiday. We did our visit as a day trip but you could also buy a multi day ticket if you want to see even more.
Day 14 – Hollywood Studios
On our last full day in Florida we went back to Hollywood Studios in search of our last few autographs which we found, making the kids super happy and saw a few shows before an afternoon relaxing at the villa.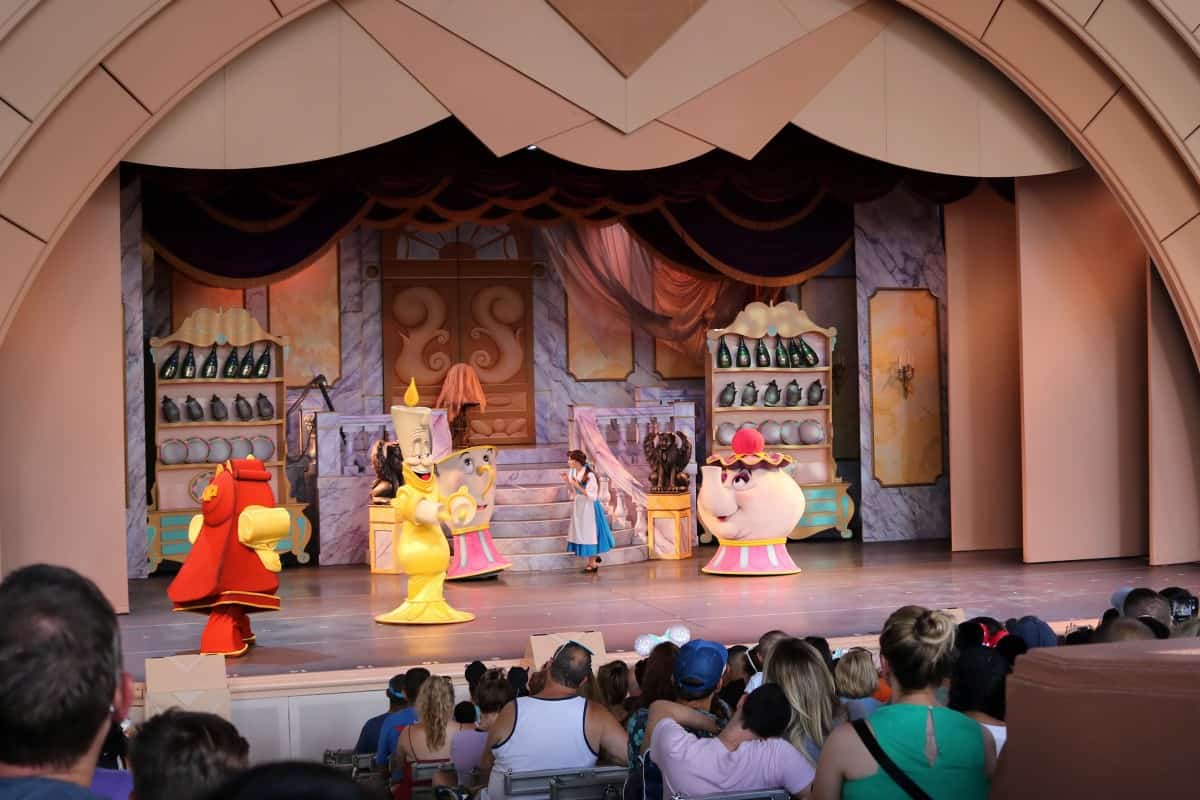 Day 15 – Leave villa, Epcot, drop off car, fly home
We finished our holiday with one last trip to Epcot, before heading back to Orlando International airport, dropping off the car and getting on our flight home.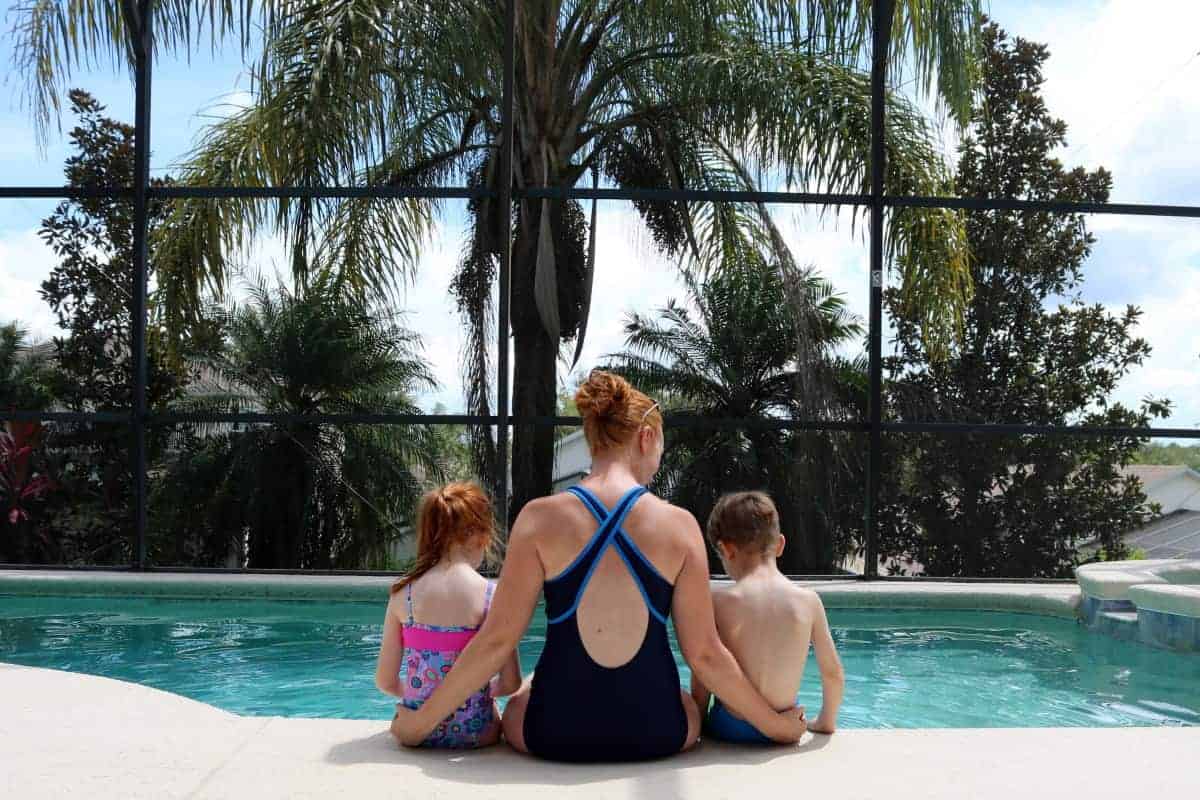 What did we not do when we went to Florida?
As much as we would have loved to go to Universal Studios Florida, we thought we'd save it for a later trip, when the children were bigger, and in the end we felt we wouldn't have had time in our two weeks in Florida to experience enough if we'd tried to incorporate Universal Studios Orlando into the trip as well.
We also chose not to go to any of the waterparks whilst we were in Florida. The Universal Orlando Resort includes the Universal's Volcano Bay Water Theme Park and there's also Disney's Typhoon Lagoon Water Park and Disney's Blizzard Beach Water Park, not to mention Aquatica Orlando. I know if the children were older we would have picked at least one to go to but at their age all water parks seem the same.
We didn't go to Busch Gardens as we felt we didn't have a day spare to travel that far and thought that after a day at Animal Kingdom we didn't really need to experience another animal park either. It's on the list for a future trip.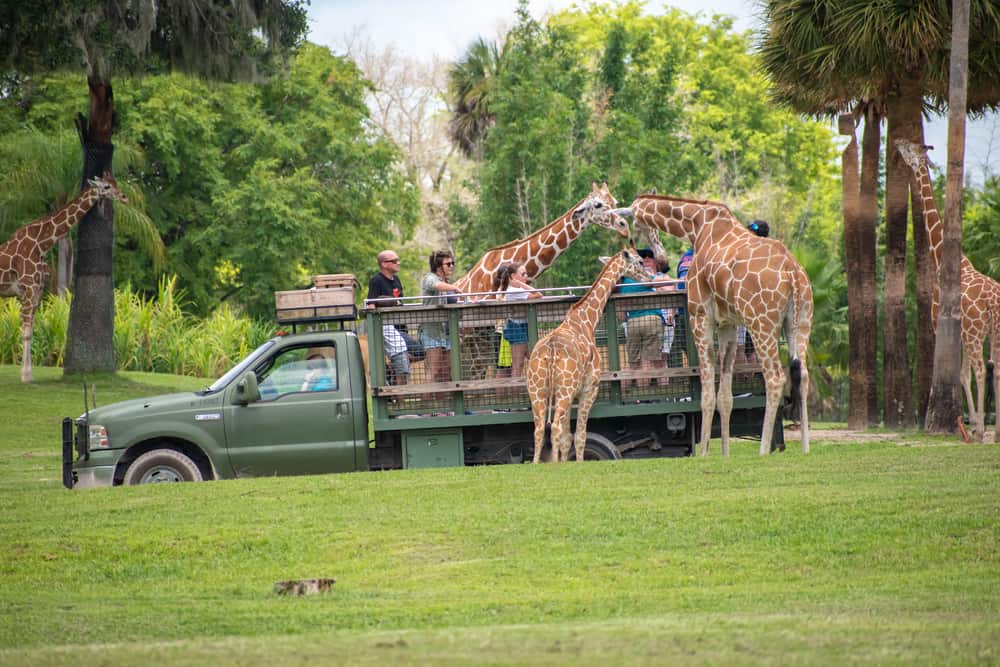 Where else would we like to go in Orlando?
We had so many other potential places to visit. The Orlando Science Center is somewhere that had been recommended to us so many times as was hiring a swan pedalo on Lake Eola Park. The Orlando Premium Outlets are meant to be fantastic too. We've also heard great things about the Outta Control Magic Comedy Dinner Show. 
There are also lots of attractions we'd love to experience at Universal on a future trip – from the Toothsome Chocolate Emporium and Savory Feast Kitchen and the Incredible Hulk Coaster to the Universal City Walk and all things Harry Potter. Universal is definitely top of our list for next time!
We're planning a three week trip to Florida next summer so I'll make sure to share our 21 day itinerary for Orlando too as soon as we've made firm plans. One thing is certain though – however long you spend in Orlando, you'll never have time to see and do it all.
I hope you've found our itinerary for our 2 weeks in Orlando vacation helpful – it's such a great experience exploring the Lake Buena Vista area. If you'd like more inspiration for planning your trip we've also written the following posts: