On our trip to Florida this summer we mainly spent time in and around Orlando but our Discovery Cove package came with tickets to all the Seaworld parks including Busch Gardens and Aquatica so it seemed only right to take a trip to Busch Gardens to see what all the fuss was about.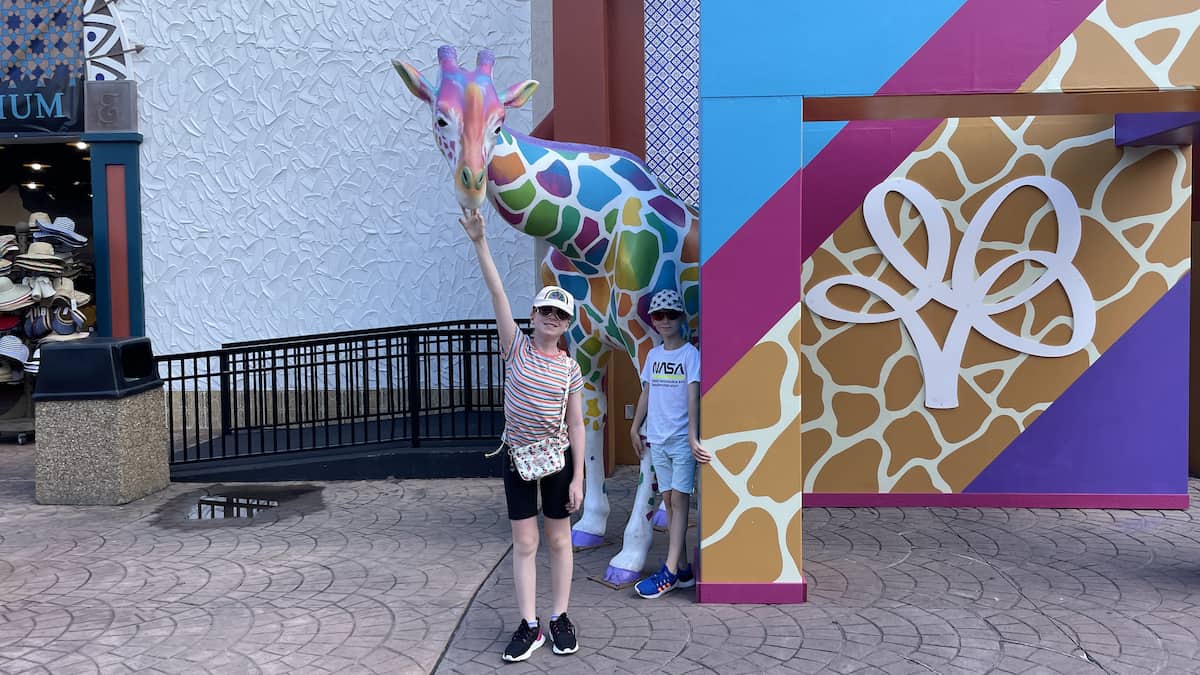 What is Busch Gardens?
Busch Gardens is an amusement park in Tampa Bay, Florida. It includes a lot of rides – with many roller coasters – as well as smaller attractions, shows, shops, restaurants and animals. Before we visited I expected it to be quite like Disney's Animal Kingdom theme park but it was a whole other level!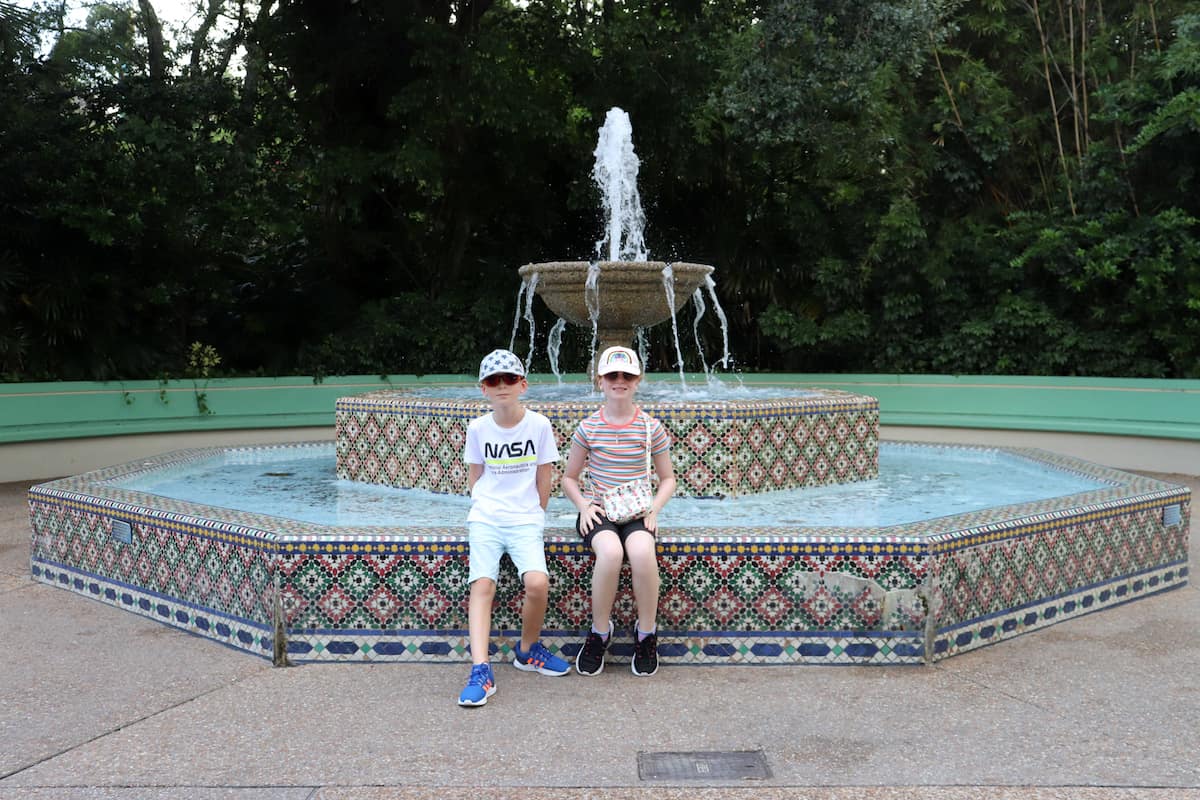 Our visit to Busch Gardens
You can see the Busch Gardens rollercoasters from miles around and it really adds to the excitement. We arrived and parked easily in the theme park car park and, thankfully, car parking was included with our ticket. If not, it's an extra $30 per day per car.
From the car park we got on a little road tram to take us the short distance to the theme park. This was really well organised and it dropped us off right at the front gates – and also told us where to go if we needed to pick up or buy tickets.
When we arrived, the first thing we did was go on the Serengeti Express which has a couple of stations across the park and takes you on a really nice tour of Busch Gardens whilst giving commentary around the animals we could see.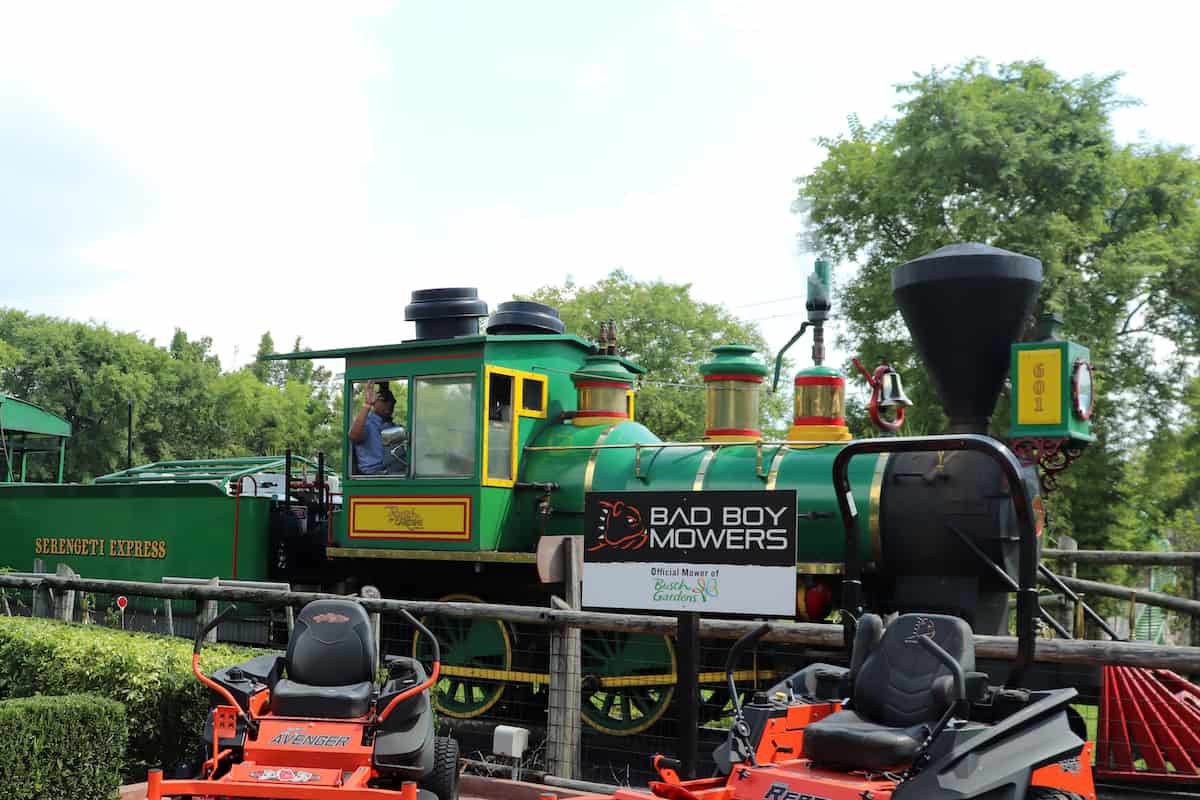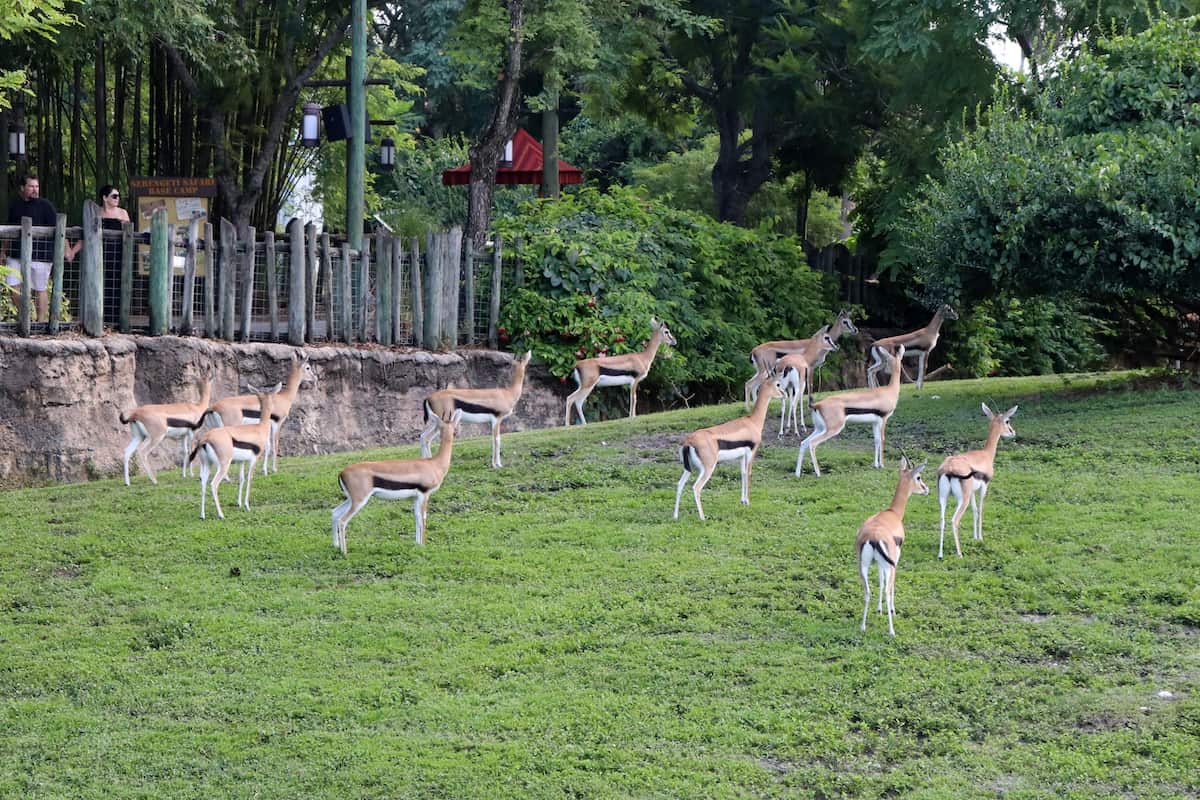 The train ride was a really nice start to the day and we got to see so many animals – giraffe, zebra, antelope, ostriches and so many more. Compared to our other theme park experiences, Busch Gardens started off at a really nice, leisurely pace that we all really appreciated.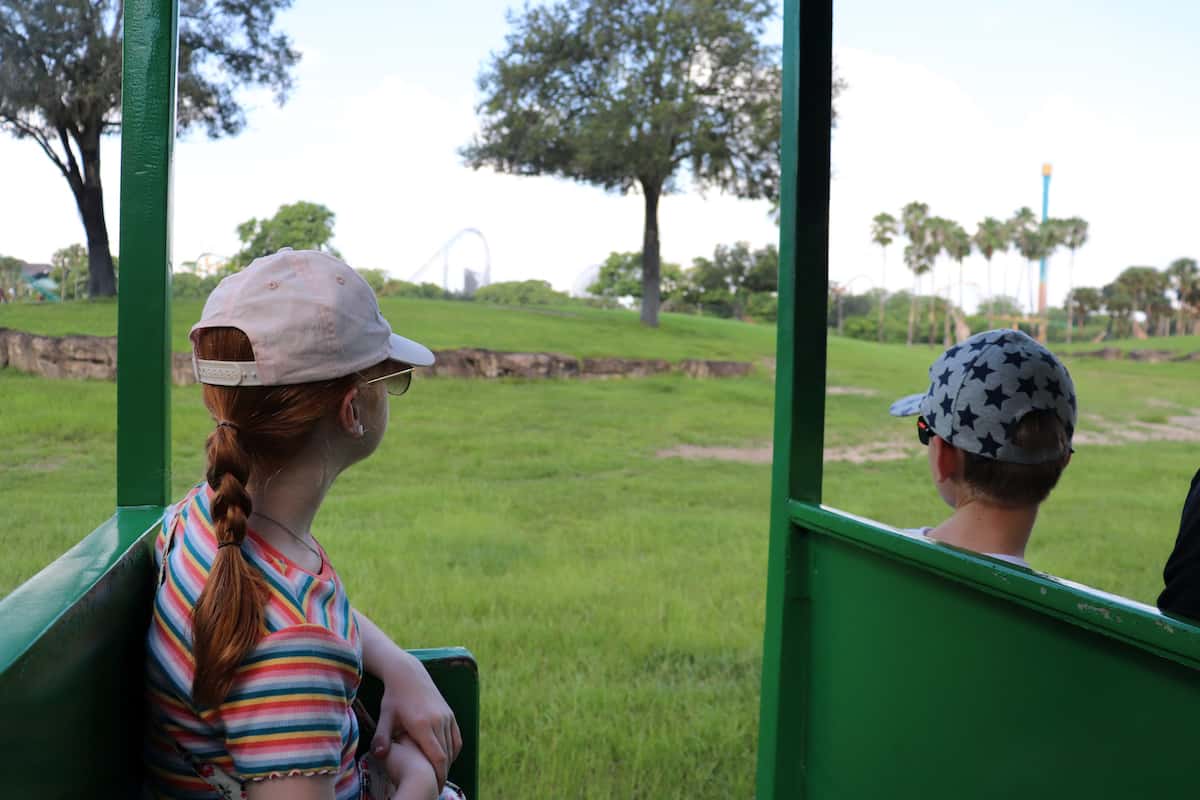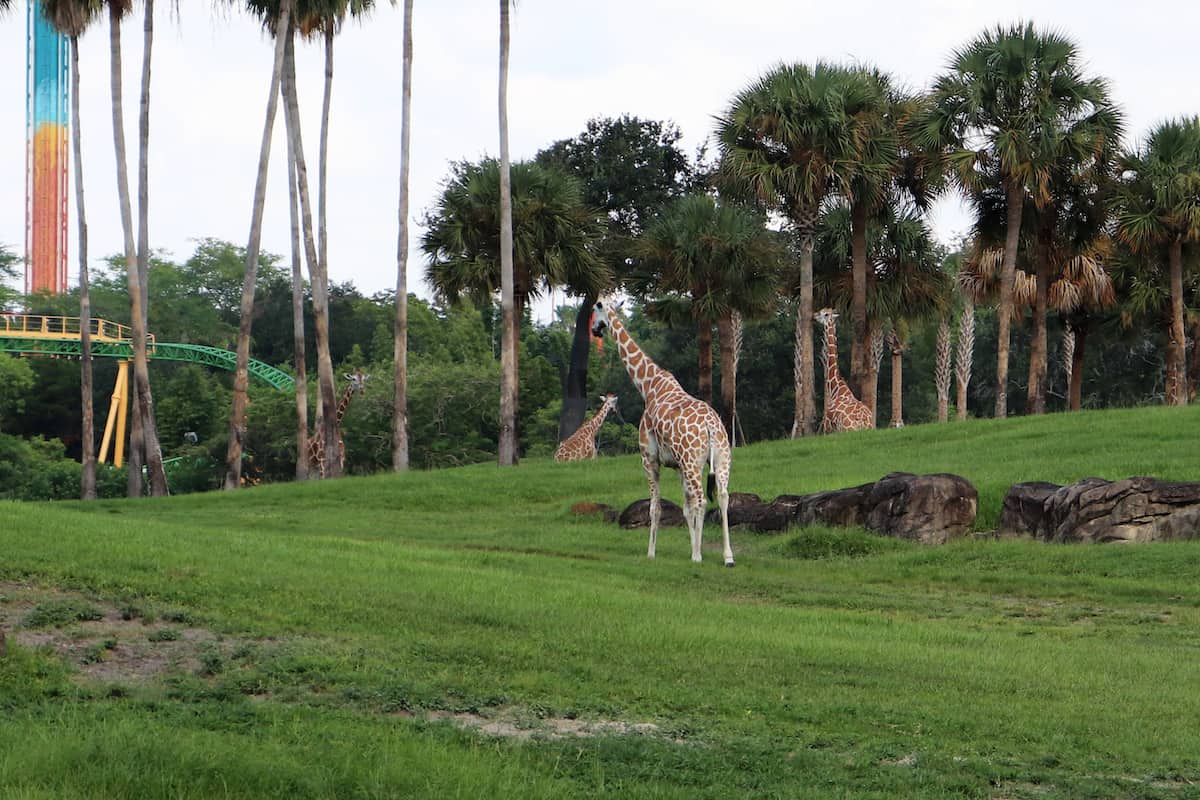 After the train we decided to hit the bigger rides – there are so many thrill rides at Busch Gardens. We went on Cheetah Hunt followed by Cobra's Curse that we all really loved. Cobra's Curse changes direction depending on the weight distribution in your cart which was great fun and different to anything we have been on before.
After that, Little Man needed a break from rollercoasters so we sent Dave and Little Pickle on Montu which they really enjoyed but it was nothing compared to Iron Gwazi which they said was insane! Apparently it was one of the most incredibly rollercoasters in Florida.
Using lockers at Busch Gardens
One thing that was frustrating with Busch Gardens rides was that you had to pay for a locker and couldn't have anything in your pockets on the rides. We spent a lot of time putting bags in lockers and getting them back to them put them in another place further around the park. We much prefer the Disney – and UK way – of letting you just leave bags at the side whilst you ride.
Animals at Busch Gardens
As well as the Serengeti Express, there are plenty of animal enclosures to look in, walk through experiences and keeper talks. We had our closest, glass-free view of a cheetah at Busch Gardens and also saw penguins, kangaroos and so many birds in a big walk through aviary.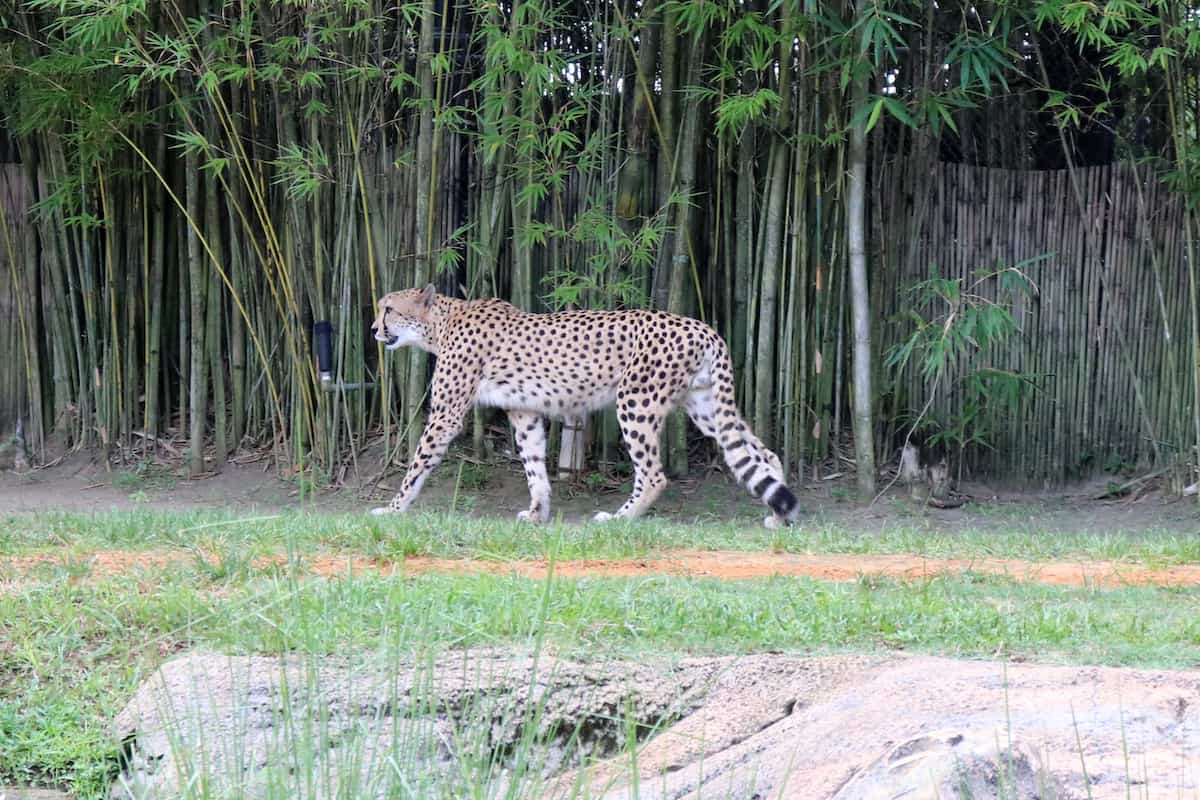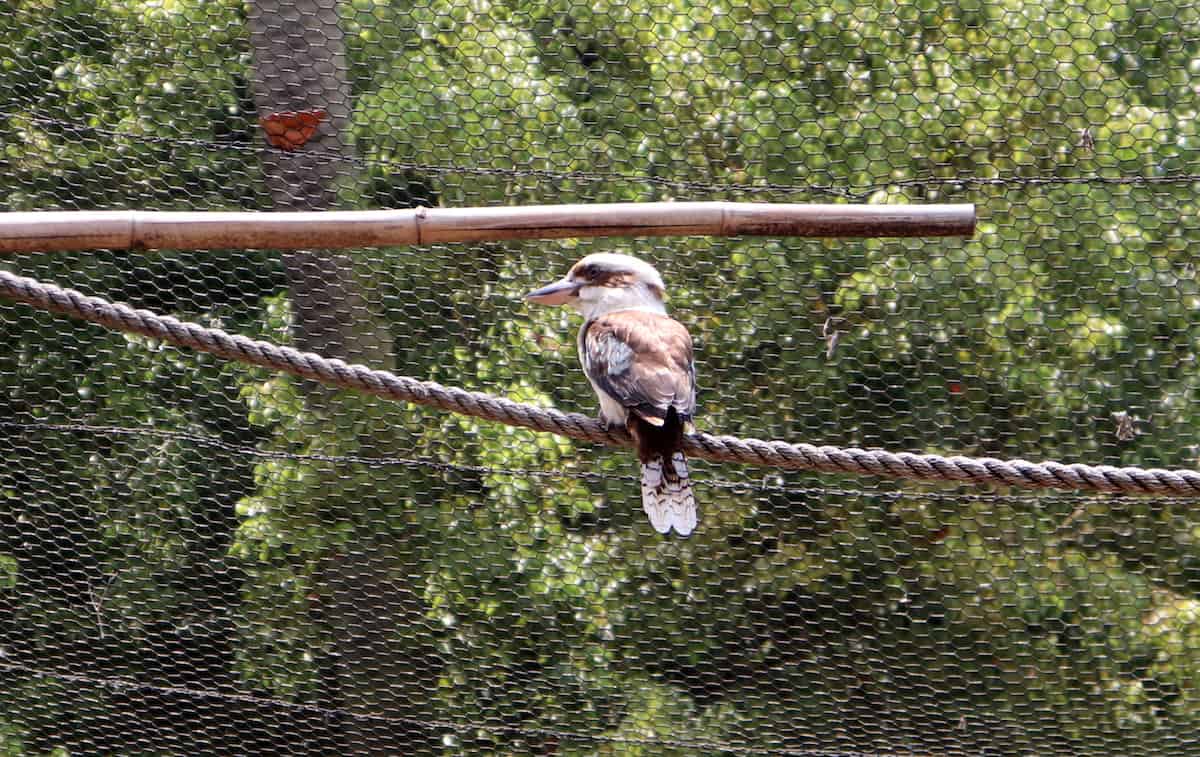 Sadly, after our whistle stop tour of rides and animals, it all came to an abrupt halt at 1pm when pretty much all the rides were closed because of the threat of lightning. When visiting Florida in August this is something you get used to but the storms usually start to appear later in the day – 1pm was the earliest we've ever known rides to close across our two trips to Florida.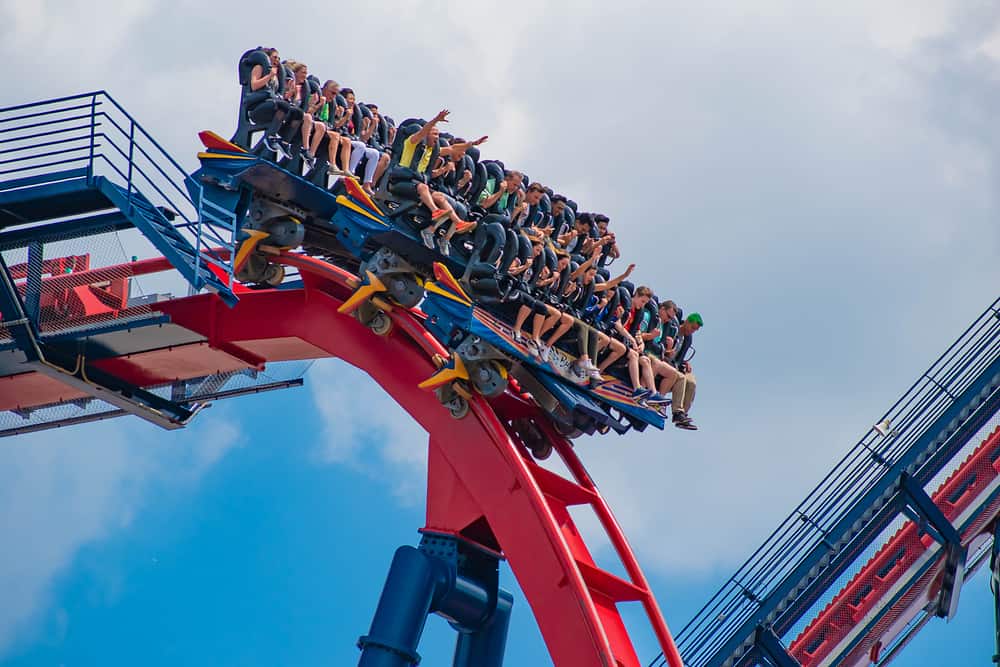 We waited until 2pm but the sky just kept getting darker and there was no sign of the rides opening, so we bugged out and headed home. We missed a good half dozen rides that all looked fantastic but what we did go on has definitely left us wanting to visit again in the future.
Busch Gardens Rainy Day Guarantee
Busch Gardens do have a Rainy Day Guarantee where they say – If rain ruins the fun at Busch Gardens Tampa Bay, guests will be eligible to receive a complimentary visit to the park to use within 1 year of your visit. However, as we didn't have time to visit again during our trip, and wouldn't go again within the next year, we didn't organise to go back.
Busch Gardens Tampa Bay is a really well balanced theme park. There are animals, rides and shows, all well spaced out and so much greenery that the whole park is a joy to spend time. It's just a shame our visit was cut short.
You can find out more about Busch Gardens over on their website and for reference the address is: 10165 N McKinley Drive, Tampa, FL 33612