Disclosure: We were invited on this break for the purpose of this review however all opinions are my own.
Last weekend my friend Sarah and I were invited on a spa break at the Brandshatch Place Hotel, a Handpicked Hotels property in Kent. We were so looking forward to some time out of family life and some quality time together so we couldn't wait for our break away.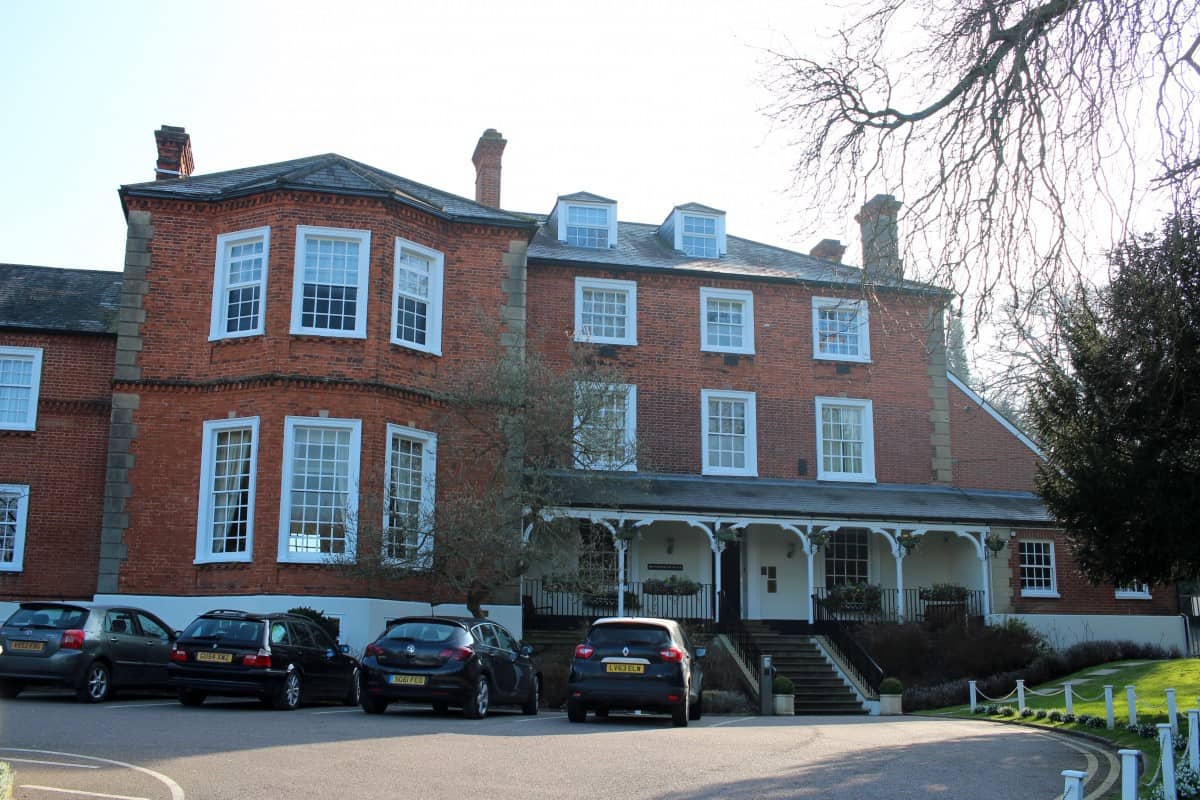 What were our first impressions of Brandshatch Place?
Brandshatch Place Hotel was easy to find from the M25 and although fairly close to the motorway once parked up it felt like we were in the middle of the countryside. Brandshatch Place Hotel has plenty of parking and is surrounded by beautiful grounds that were lovely to spend time in.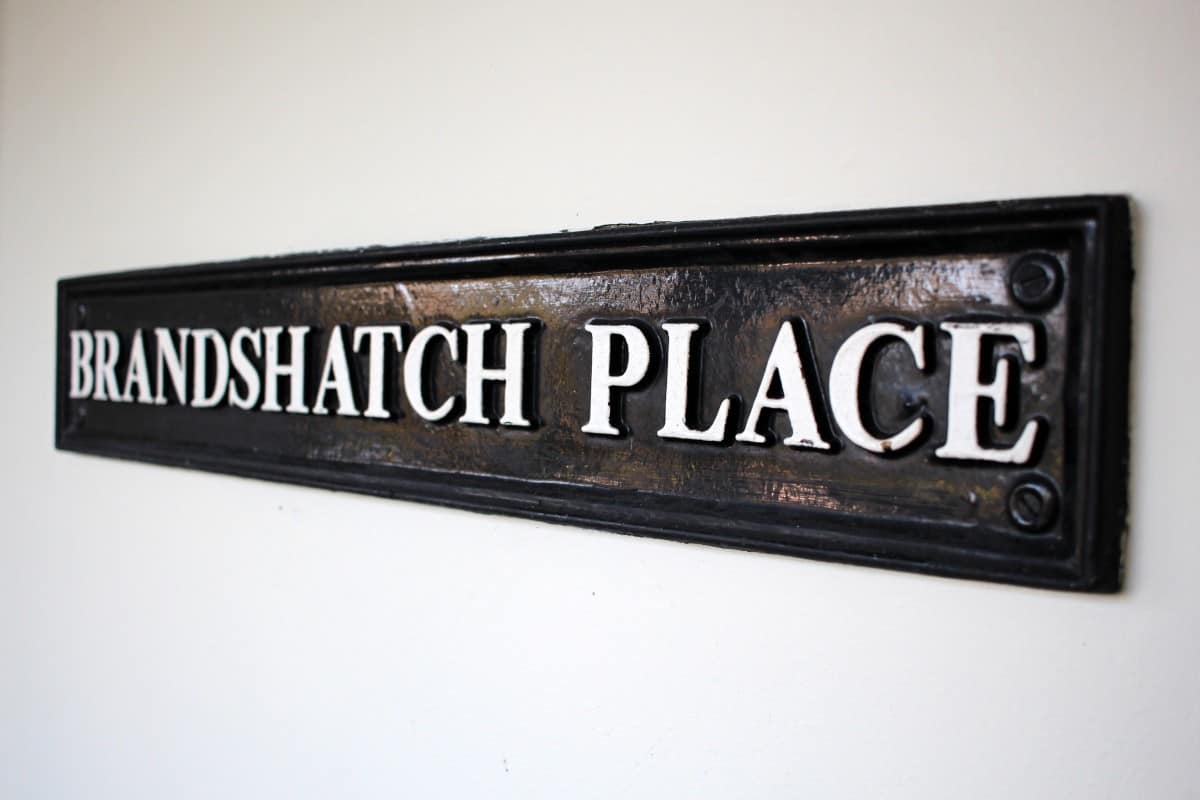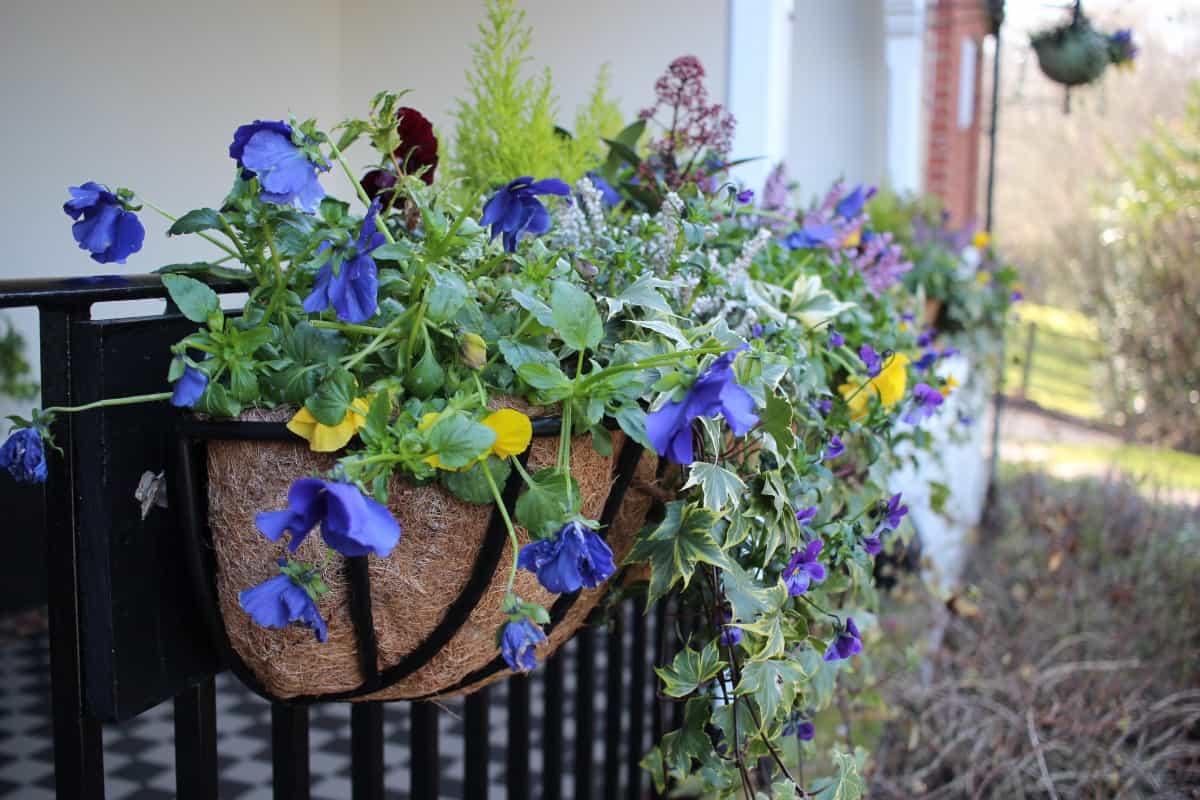 As soon as we walked into the hotel we were greeted by the fantastic reception staff who were friendly, welcoming and so happy to help. They took our cases and pointed us in the direction of the spa, as our room wasn't quite ready, assuring us that our things would be put in our room ready for us as soon as it was ready.
What were the facilities like at Brandshatch Place?
At the spa we were given a locker key, robes, flip flops and towels as well as a tour of the facilities. There was a really well equipped gym and a spin studio – something I haven't come across outside of dedicated gyms before. The health and fitness suite was spread over two floors making it a really big part of the hotel.
The spa had a beautiful pool with atmospheric lighting, plenty of loungers, a wonderful jacuzzi and a steam room and sauna. It was the perfect surroundings to spend an afternoon – but we were able to use the facilities all day on our day of arrival and on our day of departure too.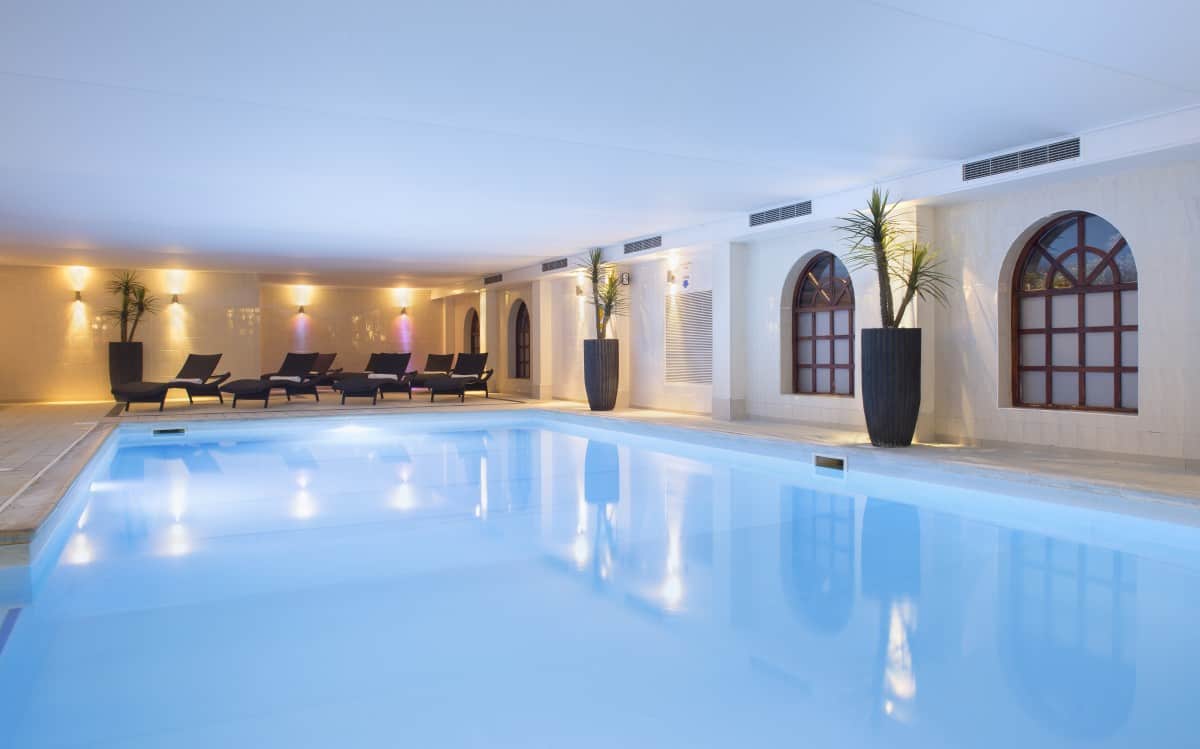 The spa also had fantastic treatment rooms as well as a relaxation room with comfy beds, pillows and blankets and the Amber Lounge with sofas, magazines and refreshments. It was the perfect place to unwind, relax and have some quality time out.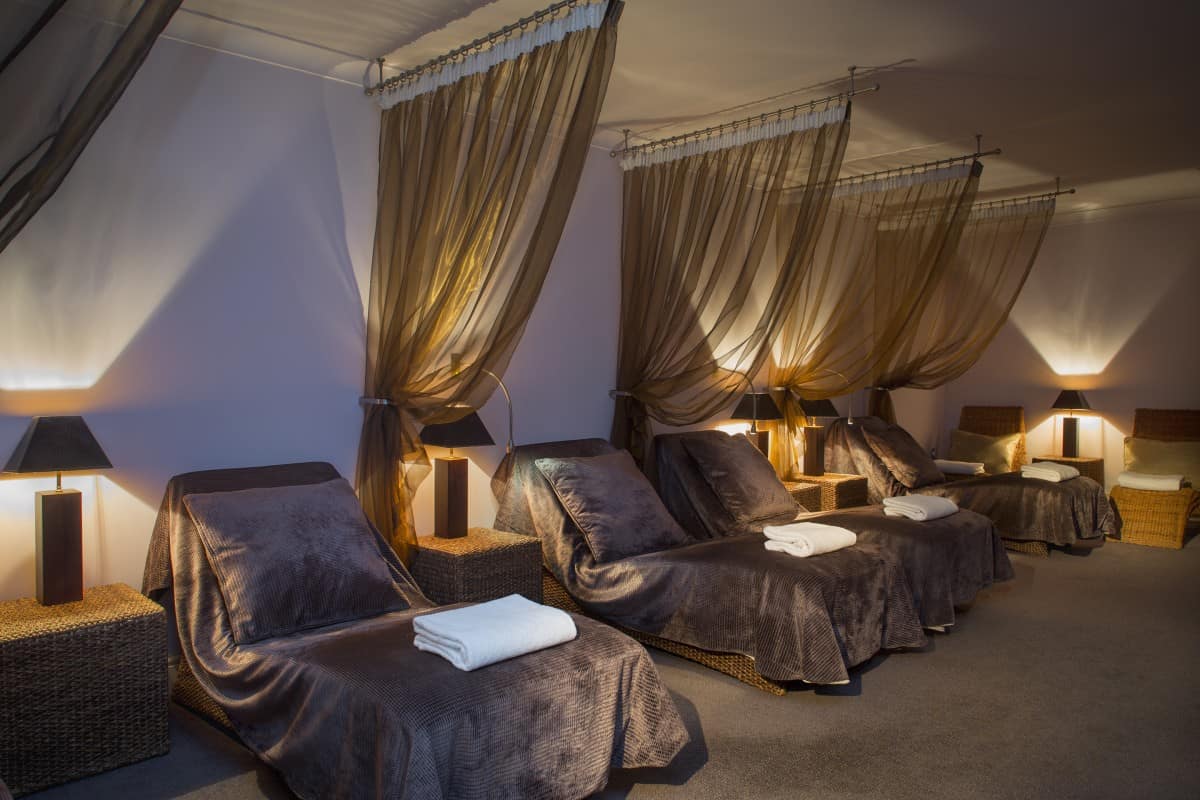 During our time in the spa I had a hot stone massage and Sarah had a full body massage. Both were the perfect addition to our break, with low lights, ambient music and quality products used. They had so many treatments on offer but our massages were perfect – just the right pressure and lovely therapists too.
What was our room like at Brandshatch Place?
After our time in the spa our room was ready and we got to explore the hotel. The hotel feels so big, with rooms on different floors and such character to the building. Our room was simple to find and a really good size, with twin beds, seating areas and plenty of storage space. The room had tea and coffee making facilities – including a coffee machine, shortbread biscuits and a plate of welcome chocolates too.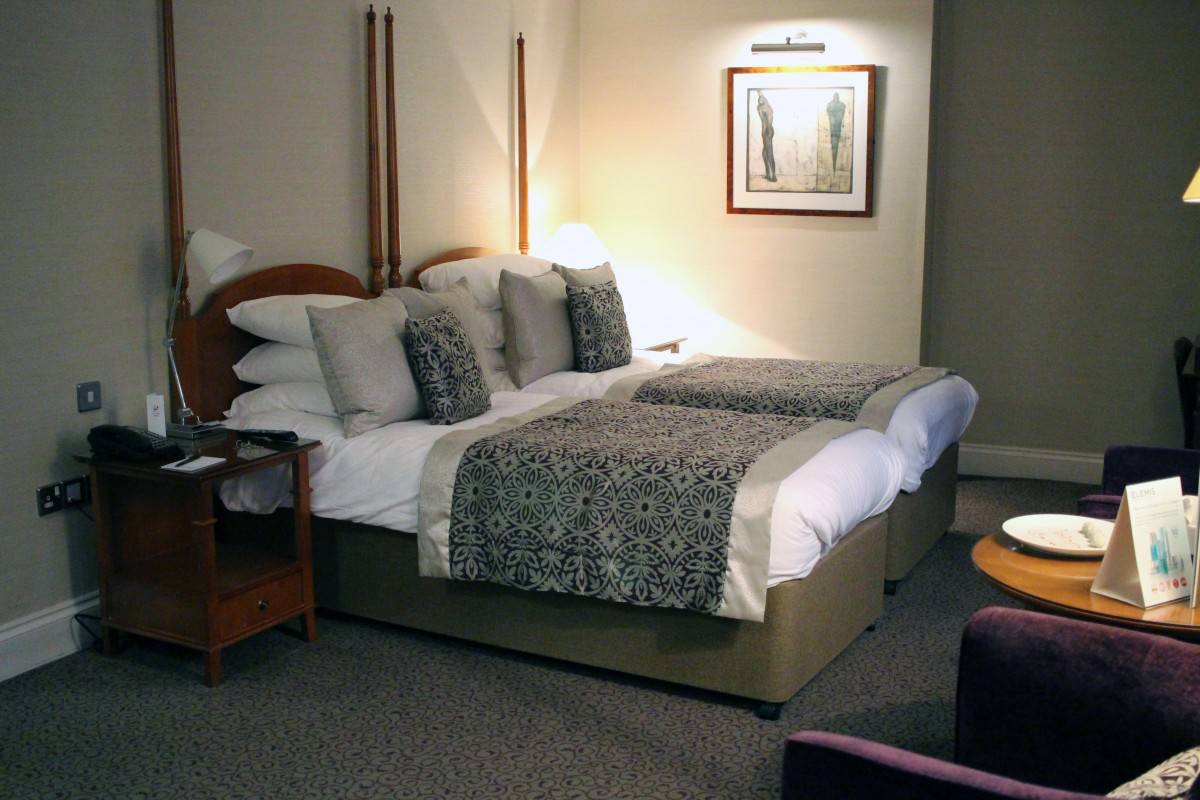 There was also a good size bathroom with a bath and shower over it – with great water pressure and temperate. There were so many fluffy towels and complimentary toiletries and there really wasn't anything else we could have needed.
The room was a great space to relax in – watching TV and getting ready for dinner. There was room service if we wanted it and our window looked out over the grounds behind the hotel. It was a really nice room.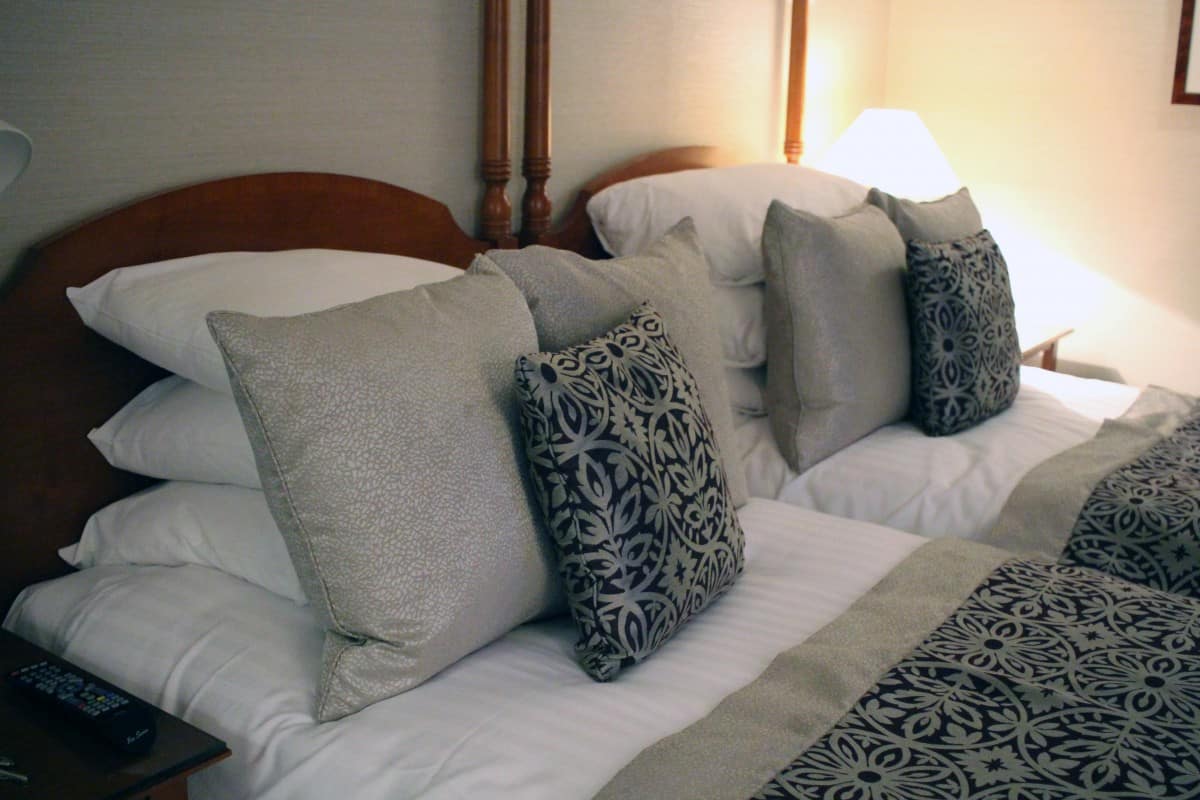 What was the dining like at Brandshatch Place?
Our dinner was served in the hotel restaurant and although it wasn't very big it was really well managed and a beautiful room. It never seemed busy – at dinner or breakfast – despite the size of the hotel.
For our starters I had the chicken liver parfait and Sarah went for whipped goats cheese. Both were beautifully presented and a great portion size for starters. They were full of flavour and a great way to start our meal – but we also had a really lovely bread board whilst we waited too and a parsnip soup just before our starters.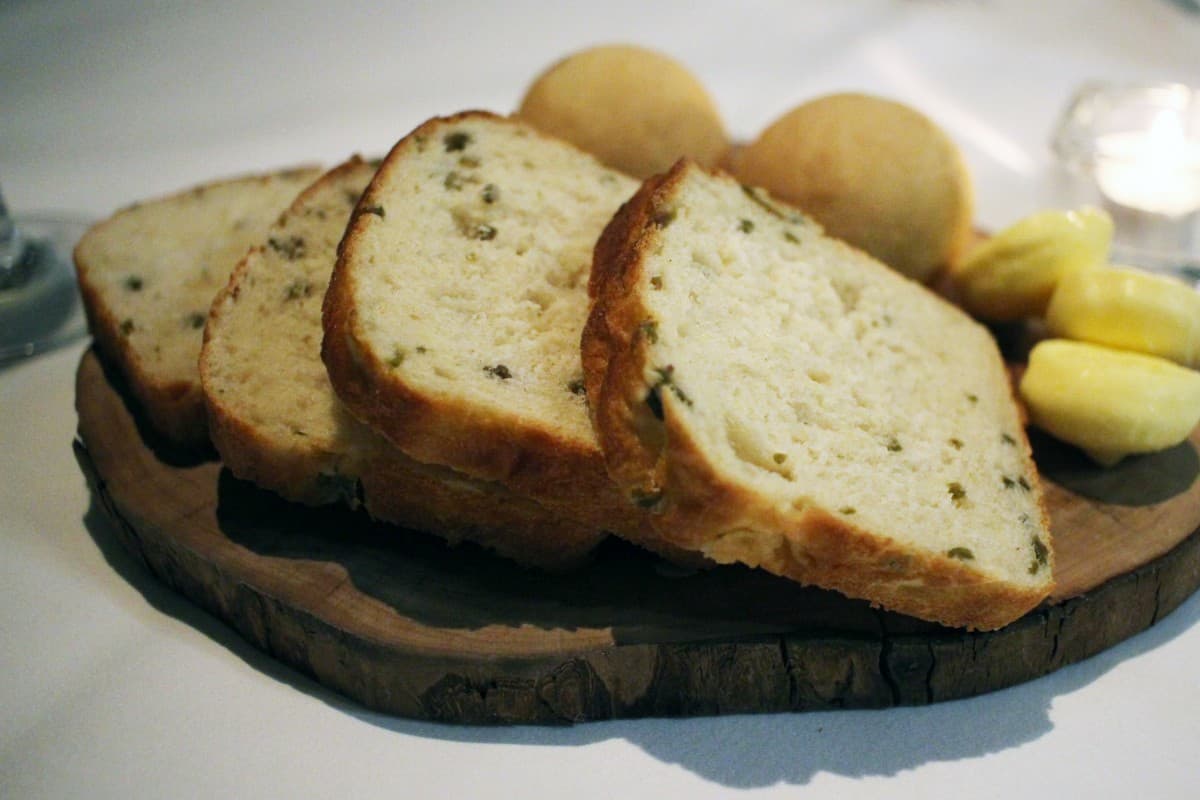 After our starter we were given a sorbet course before our mains. I chose the pan fried duck which was served with dauphinoise potato and a fennel and orange salad. The flavours all complimented each other perfectly and it was a really lovely meal.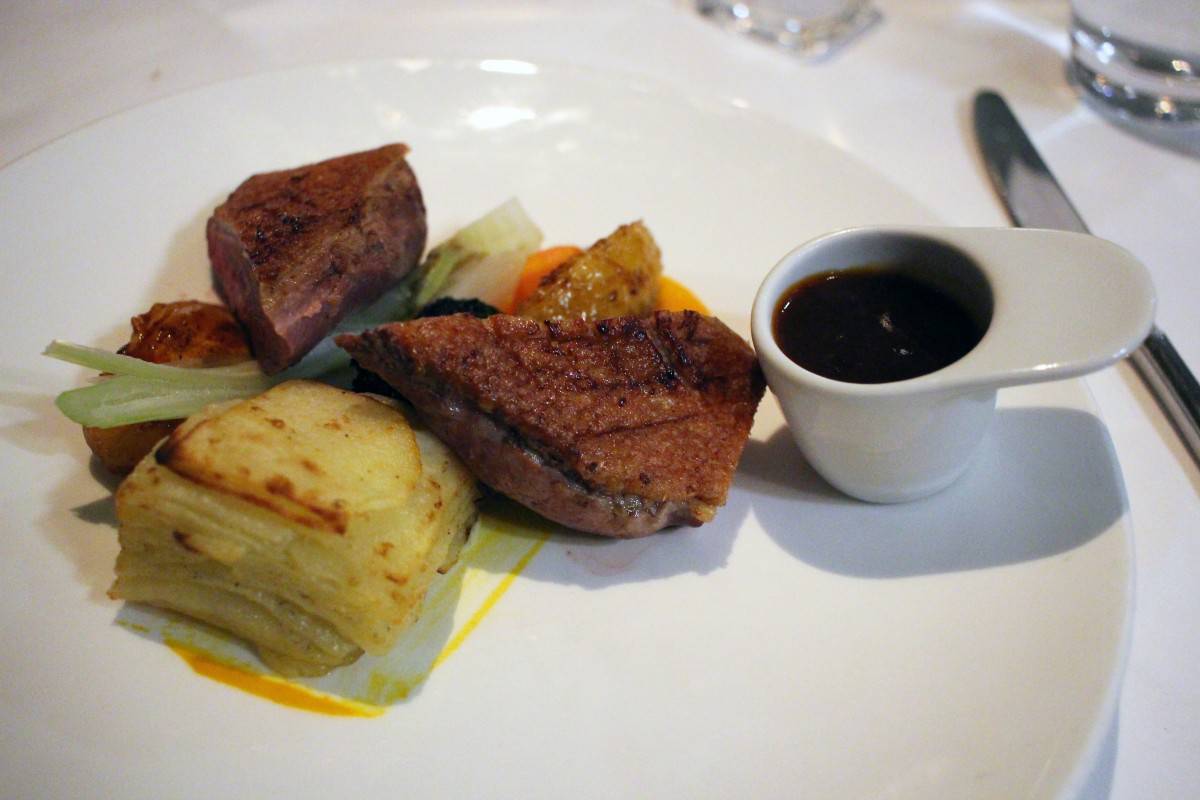 Sarah had the caramelised red onion tart tatin which looked nothing like we expected but was a really nice vegetarian option. The tart had a whole caramelised red onion inside, topped with a lovely salad. The staff were happy to offer alternative vegetarian options if we needed them – and even got us a side of chips too!
For desserts I had a apple crumble which was full of fruit and served with creme anglaise. It was such a warming finish to our meal and tasted wonderful. Sarah had the winter berry cheesecake which was served deconstructed and was a lovely light finish. Throughout our meal our waitress was fantastic and we knew we could take as long as we liked, really enjoying our meal.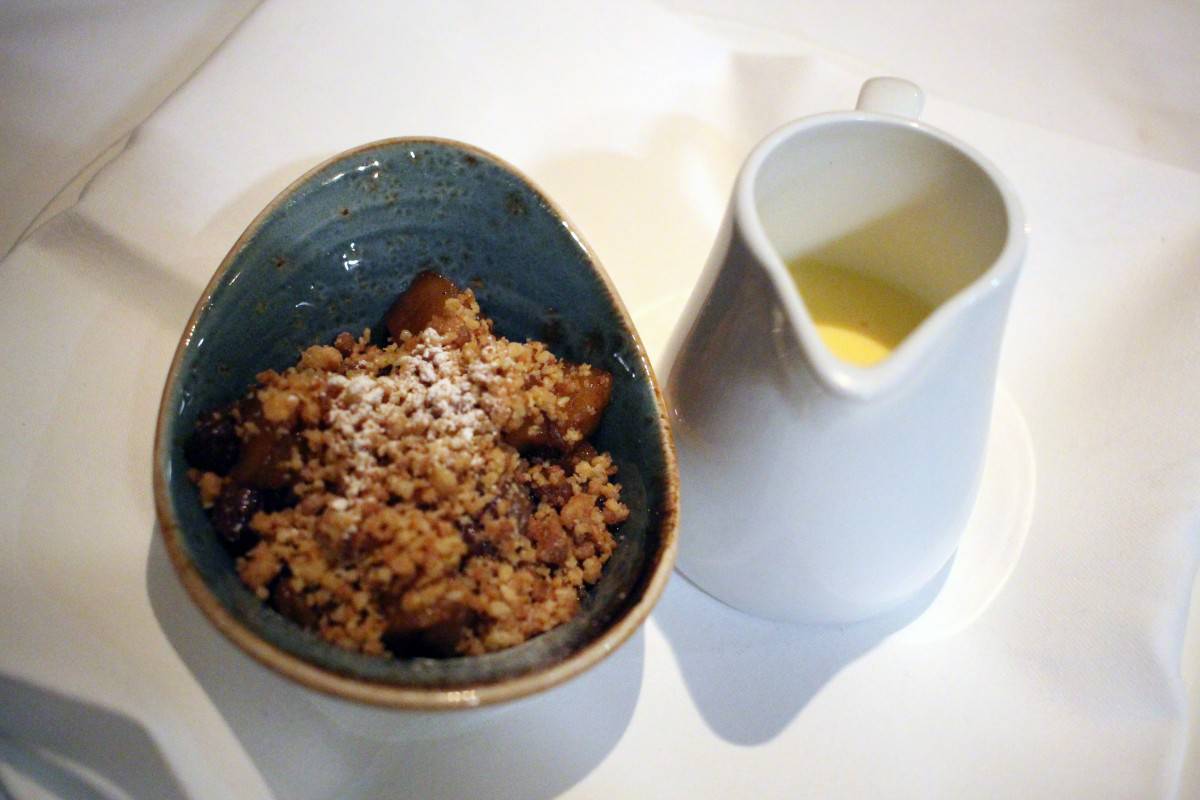 The restaurant was next door to the bar and lounge which had so many places to sit and relax – a lovely space to enjoy at any time of the day and with lights that were set to fit the time of the day. We stayed there for a while after our meal, finishing our drinks and having a really nice end to the day.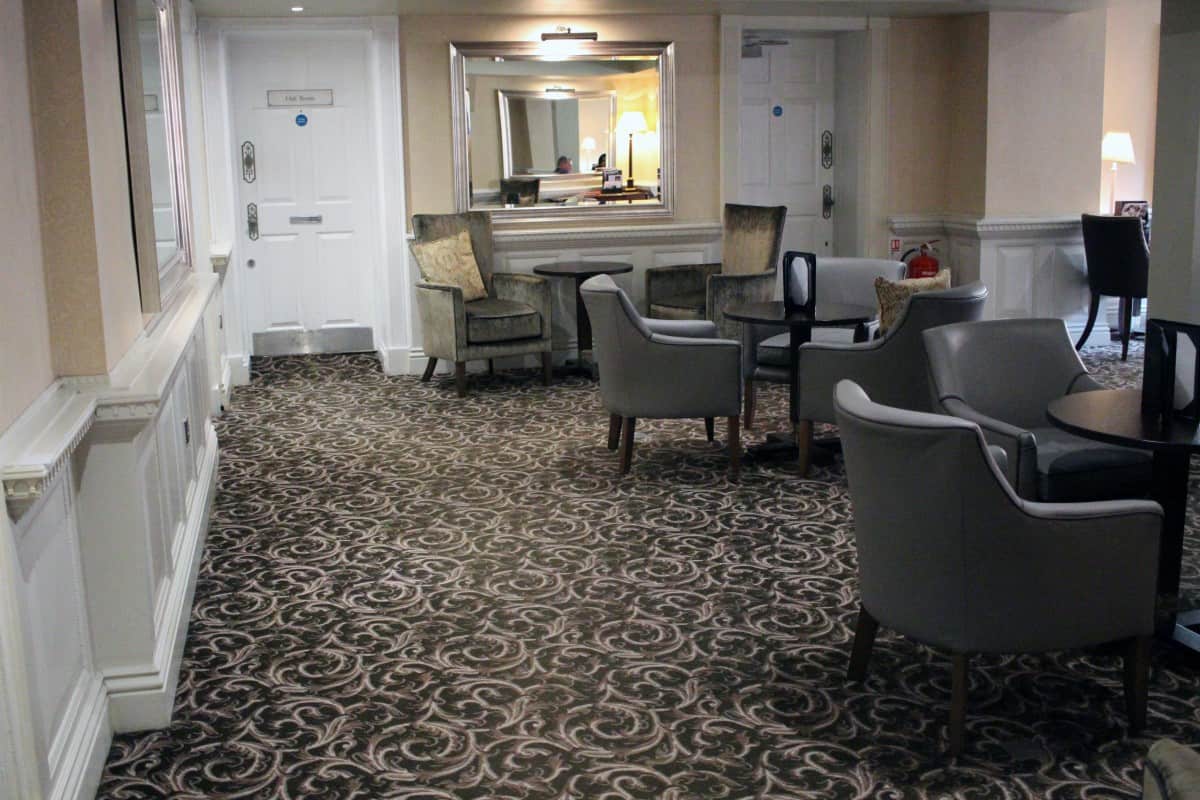 We slept so well at Brandshatch Place Hotel. There were plenty of pillows, lovely soft bedding and really good quality curtains and blinds. The hotel wasn't noisy overnight and we did get a really good night's sleep.
What was breakfast like at Brandshatch Place?
In the morning we had breakfast in the hotel restaurant. We were brought tea to the table as well as toast and were invited to help ourselves from the continental buffet. This had a great choice of fruit and yogurt, breads, hams and cheeses, fruit juice and pastries. It was a lovely spread and they even had a free from table for those with allergies or intolerances.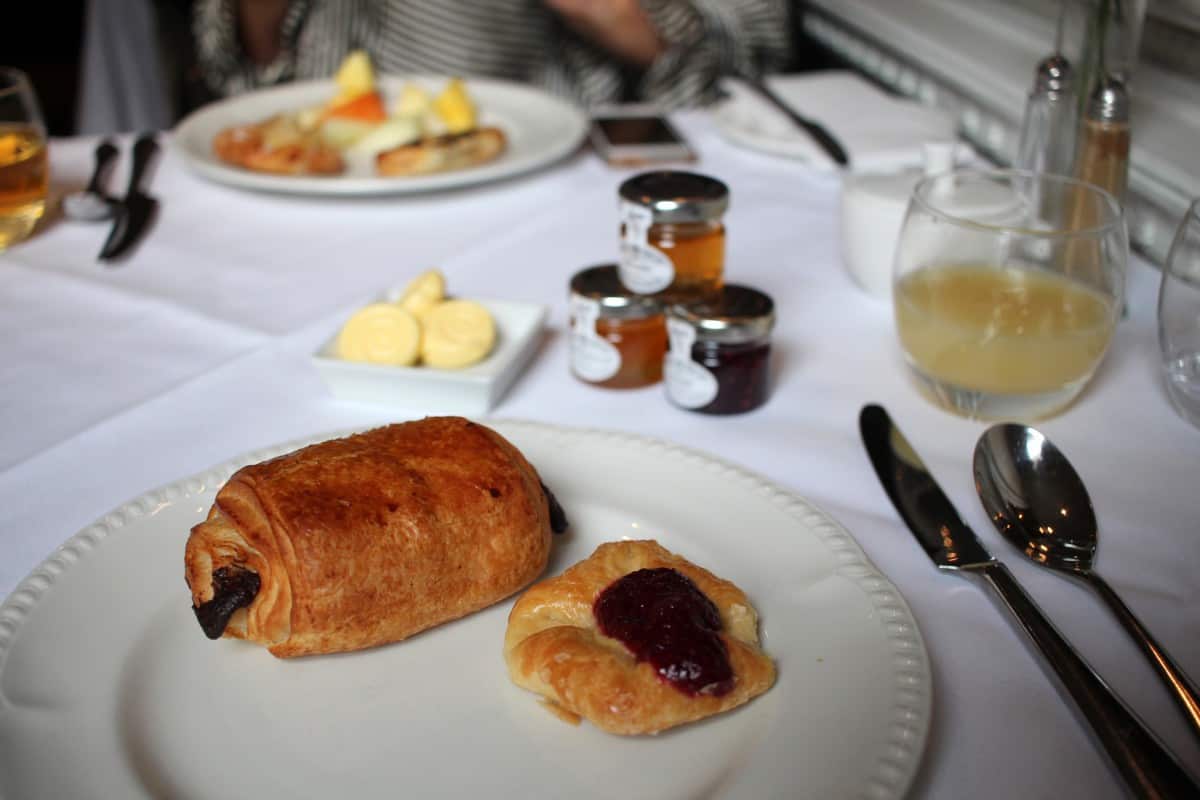 But, as well as the continental buffet there was a menu of cooked options too. Sarah had a vegetarian breakfast and I had a full english. Both arrived swiftly and were beautifully cooked – the perfect start to the day.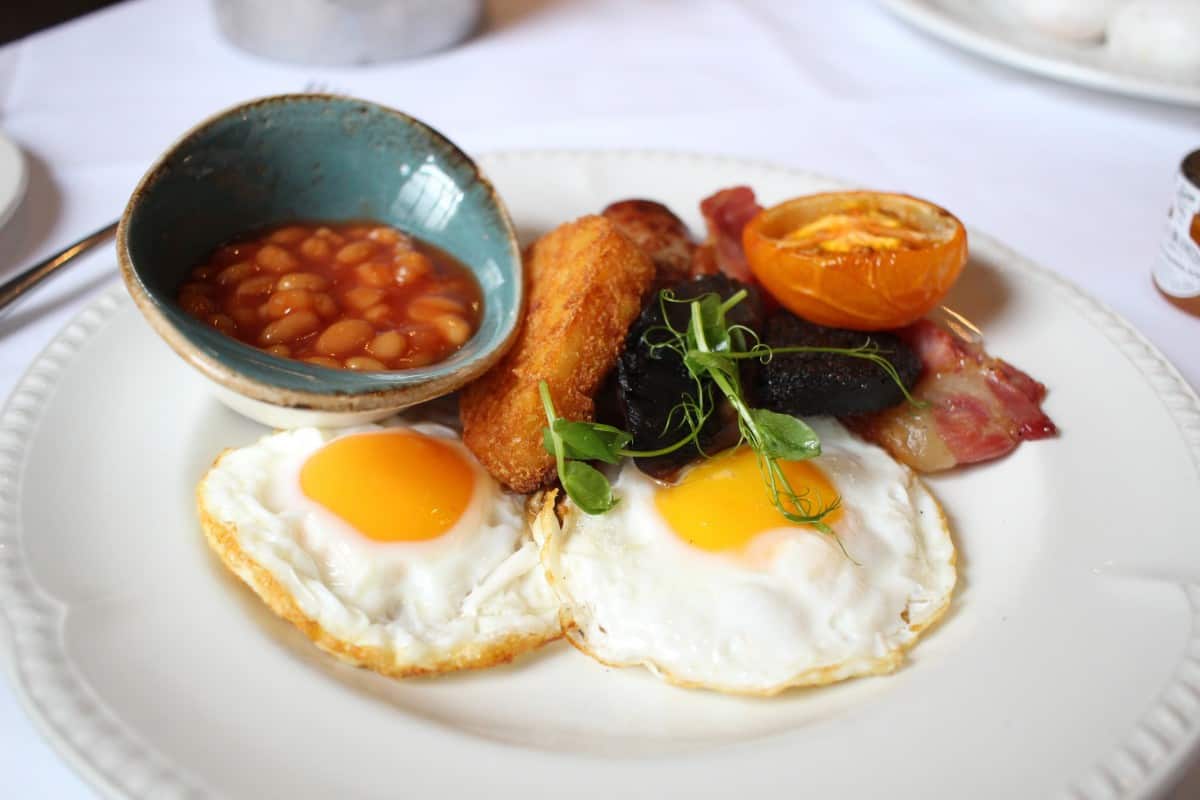 Brandshatch Place Hotel was such a perfect location for a break away. It would be well suited to a romantic break for a couple or time away with friends or family. The hotel and grounds were beautiful, the spa was perfect and our dinner and breakfast couldn't have been better. It's a hotel that gets full marks from us.