Disclosure: We were sent the featured products for the purpose of this post however all opinions are my own.
This post contains affiliate links and I may receive commission if you visit a link and buy something. Purchasing via an affiliate link doesn't cost you any extra, and I only recommend products and services I trust.
Since the children were young we have always used blackout blinds with them to make a consistent sleeping environment for the baby. There have been times though where we would have loved to have a blackout blind but just didn't have one with us. Holidays, weekends away or just a night at a friend or relatives house. When I was asked to review the Magic Blackout Blind from Magic Whiteboard I hoped it would be a great fix for these occasions.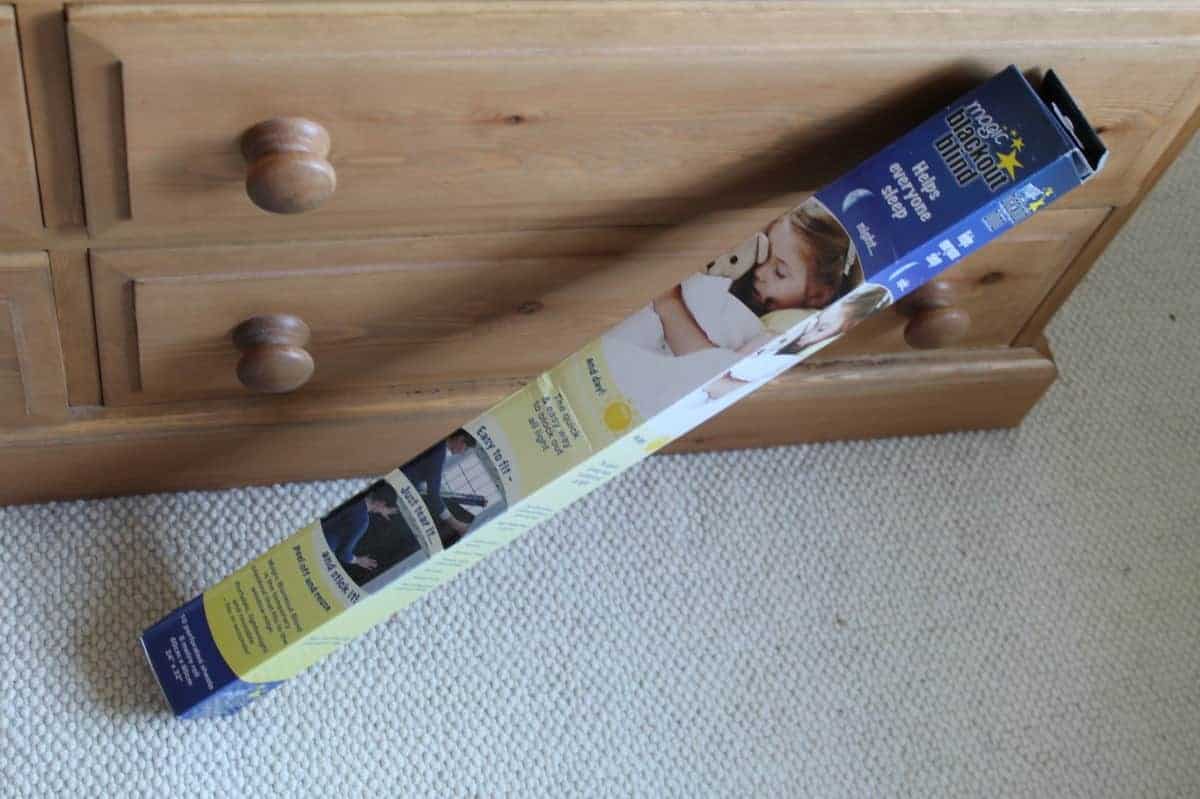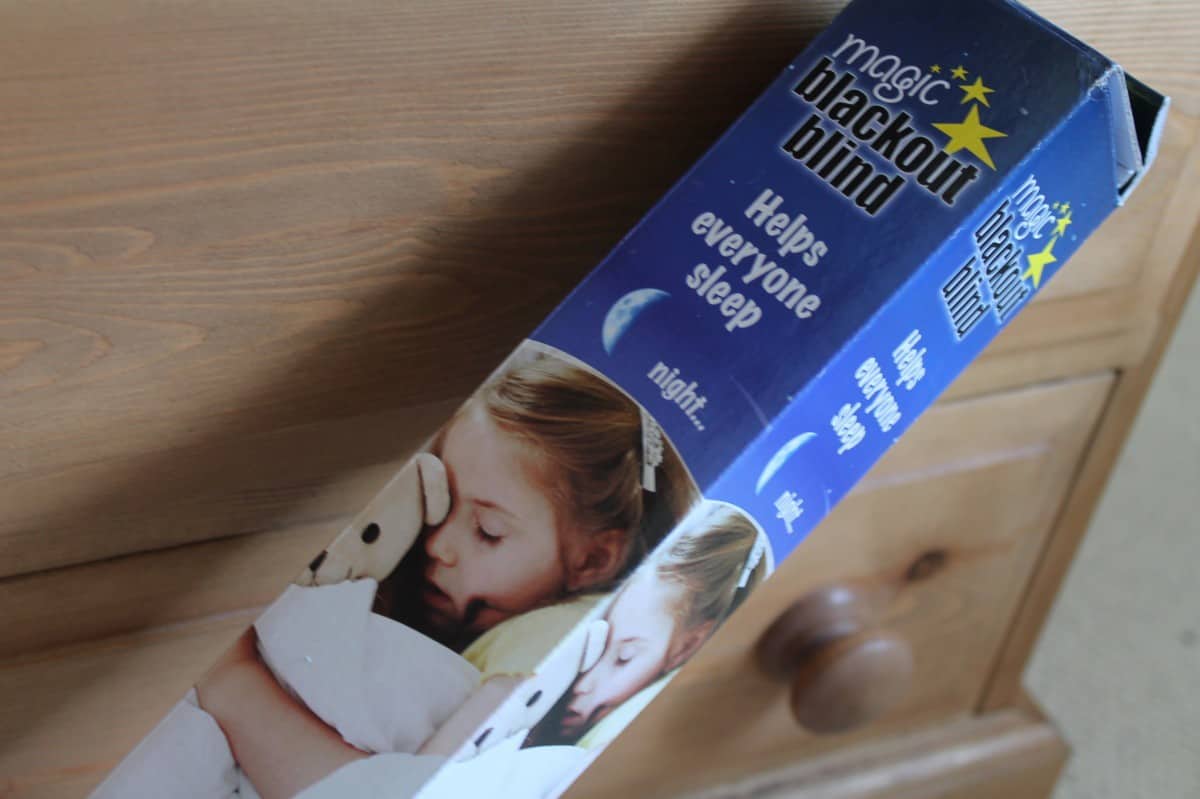 What is Magic Blackout Blind?
The Magic Blackout Blind is a complete blackout window cover. Magic Blackout Blind is a roll of ten sheets of plastic material that can be placed on windows to stop light coming through. The roll of sheets is perforated and each sheet can be reused. The sheets stick to the windows using static. It felt to me like a thick black plastic bag but obviously much better quality!
How does Magic Blackout Blind work?
The sheets stuck well to the windows although it took a few attempts to get the sheet in the right place. It took about four sheets overlapping slightly to cover one of our standard size windows. With the sheets in place the Magic Blackout Blind worked well and did exactly what it was meant to. Block light from windows. The blackout for windows made the room much darker than it would have been without it. I was impressed by such a simple concept as the blackout sheets.
The sheets are kept on a roll inside a box with a slit in for easy access to the roll. My only slight criticism is that the roll is hard to access once you have used the sheets. It would be nice to roll the sheets back around the roll for storage without damaging the box but this seemed impossible. Instead I undid the box to enable storage.
Each sheet can be used numerous times and can be cut to size if needed. For larger windows the sheets can overlap quite a lot rather than cutting them to size. This makes them easier to reuse in future.
What were our overall thoughts of Magic Blackout Blind?
I think Magic Blackout Blind really fills a gap in the market. Temporary blackout blinds just don't exist. Taking a few sheets on holiday with you as a travel blackout blind would take up next to no space in a suitcase. Magic Blackout Blind may seem expensive but when you consider that each sheet can be used up to 100 times it shows how much value is in this one pack. There's up to 1000 sheets worth of usage! I love the Magic Blackout Blind and know that we'll be using it on holidays in the future. This is the best way to blackout windows and really is a fantastic portable blackout blind.
Magic Blackout Blind has an RRP of £30.00