Disclosure: We were invited on this break for the purpose of this review however all opinions are my own.
As the children had an inset day at school at the start of January, we took advantage of the last weekend of the Christmas holidays and stretched out our time together with a brilliant self catering family weekend in Derbyshire at Darwin Forest.
Our drive to rural Derbyshire brought us to the outskirts of the Peak District, home of Landal Darwin Forest. We were immediately impressed as soon as we drove into the holiday park – it just felt so calm and tranquil, a real haven after the hectic loveliness of Christmas and such a contrast to local Darley Moor hotels.
After picking up our keys, a map and an information package from the helpful reception staff – as well as a voucher for a complimentary pint of milk, we admired the forest setting as we drove through the village to our three bedroom lodge. Set back from the tree lined streets were beautiful Darwin Forest lodges with parking for two cars directly outside each lodge. There is enough lighting to see the way and to see the signs for lodge directions but not too much artificial light that it spoiled the secluded forest vibe.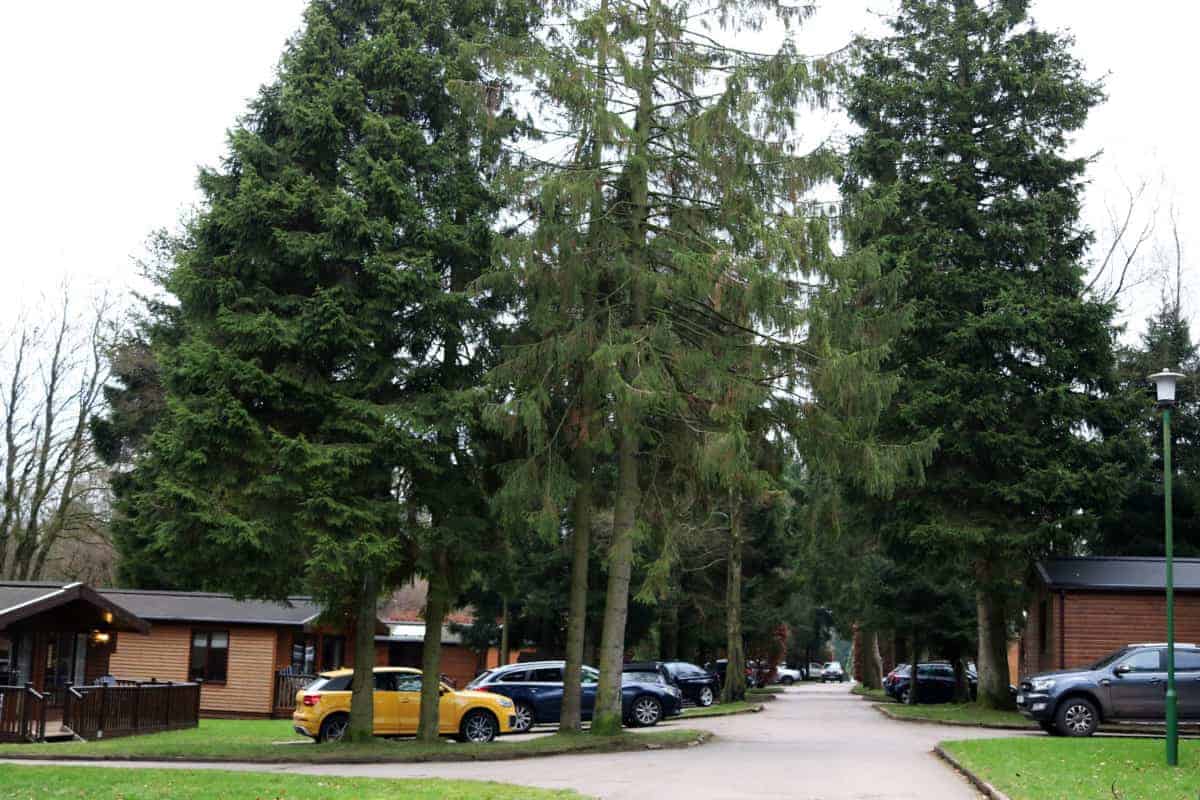 Darwin Forest Country Park Lodges
Our lodge was beautiful and we were so pleased as soon as we opened the door to the open plan spacious lounge, dining area and fully fitted kitchen. Everything was clean, tidy, and very inviting. There was an electric fireplace underneath the large TV in one corner and electric radiators spaced throughout the lodge, a must have at the start of January!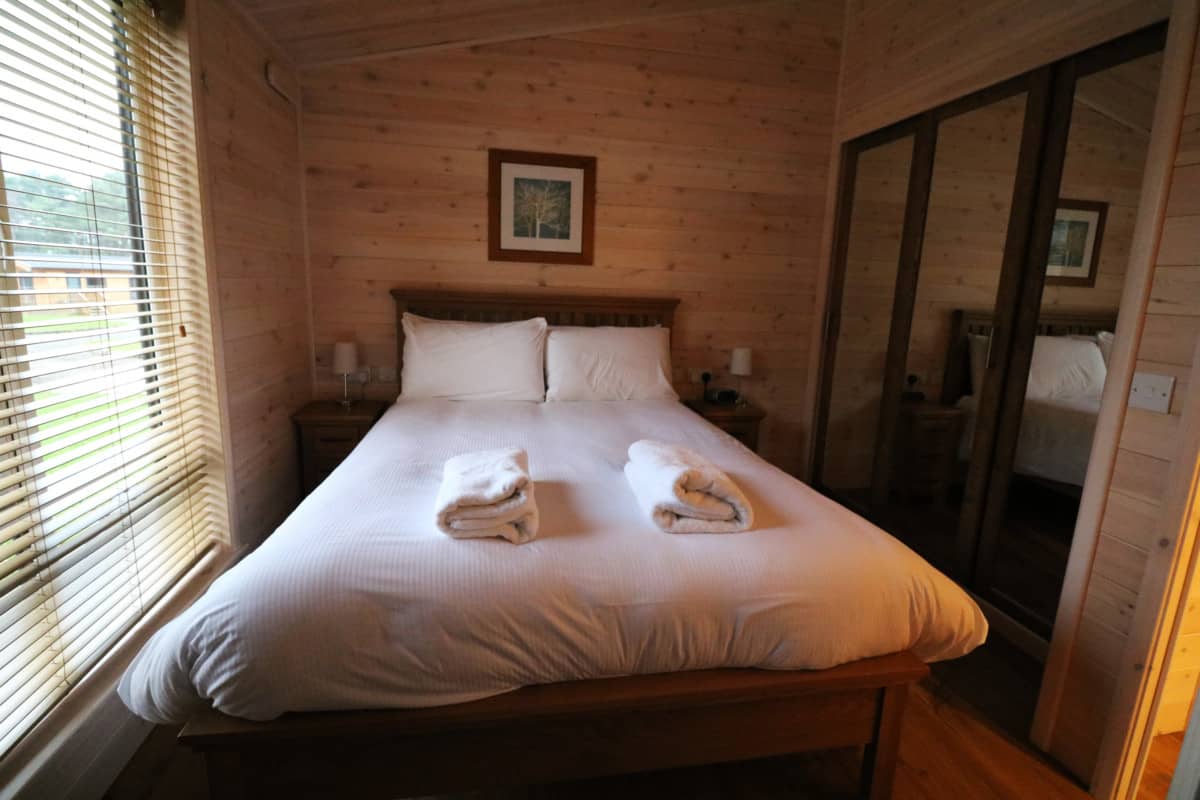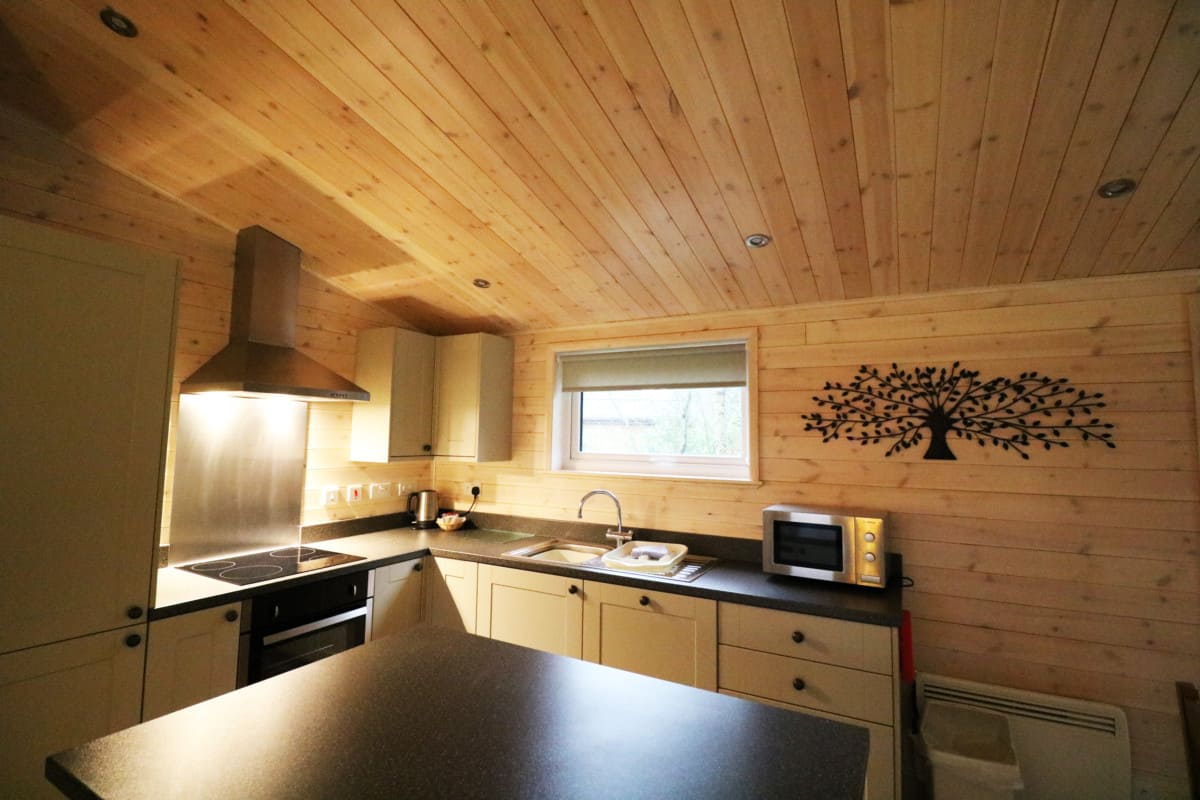 The large family bathroom was great as the children love a really bubbly bath when we are away, and the en-suite shower and toilet off the master bedroom was perfect for our stay, very neat and tidy with one of the best showers we have used when away from home. All of the bedrooms were fantastic with two singles in each of the smaller rooms.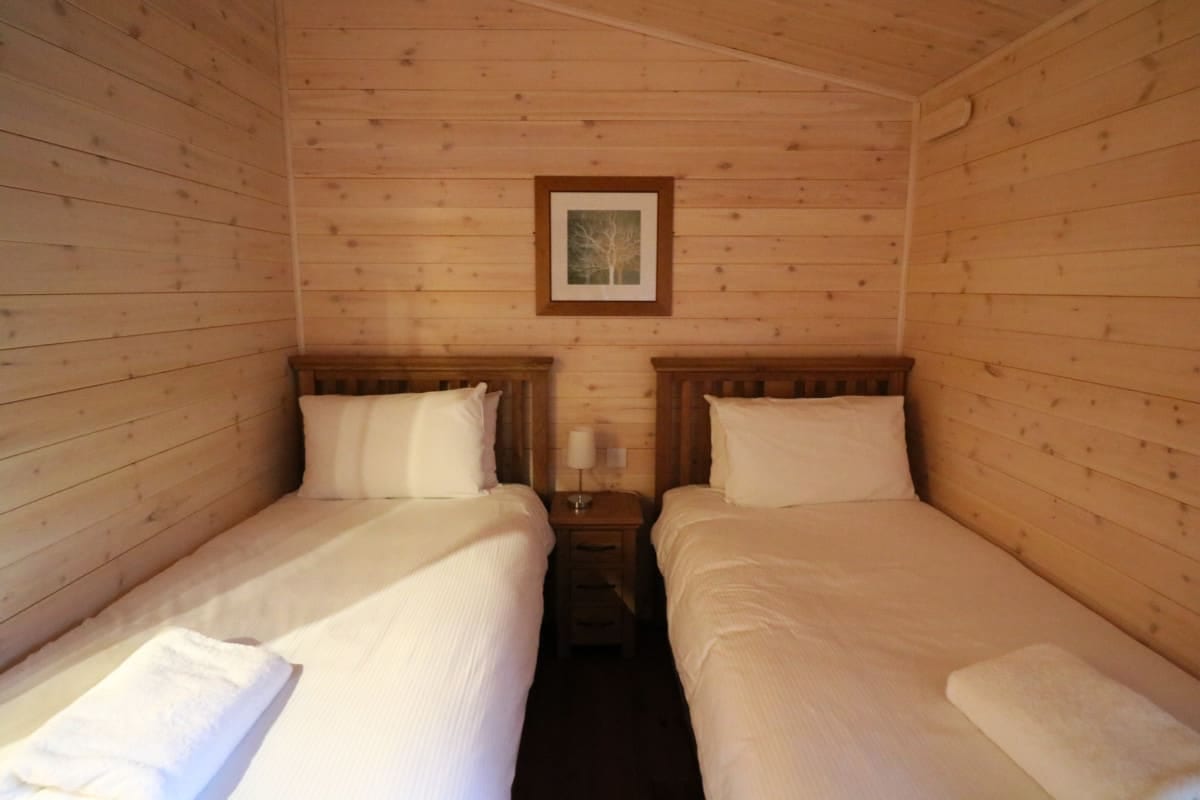 Once we settled in, it was apparent that a lot of thought had gone into the lodge to make it a special place to relax and unwind. There was wifi available – although it was intermittent, at peak times we found it very slow but, it gave us an excuse to switch off and just relax for the weekend. There were also USB power points, so many fresh towels, heated towel rails, complimentary toiletries and the whole lodge had a really wonderfully woody smell. It was one of the nicest places we have ever stayed in.
Darwin Forest Things To Do
Once we'd moved all our gear for the weekend into the lodge we ventured out and about. Armed with our map to explore the forest, part of the Darwin Forest Country Park, and make the most of the last of the daylight. The walk took us through so much forest, past a pond, next to a stream and we even spotted a bug hotel too.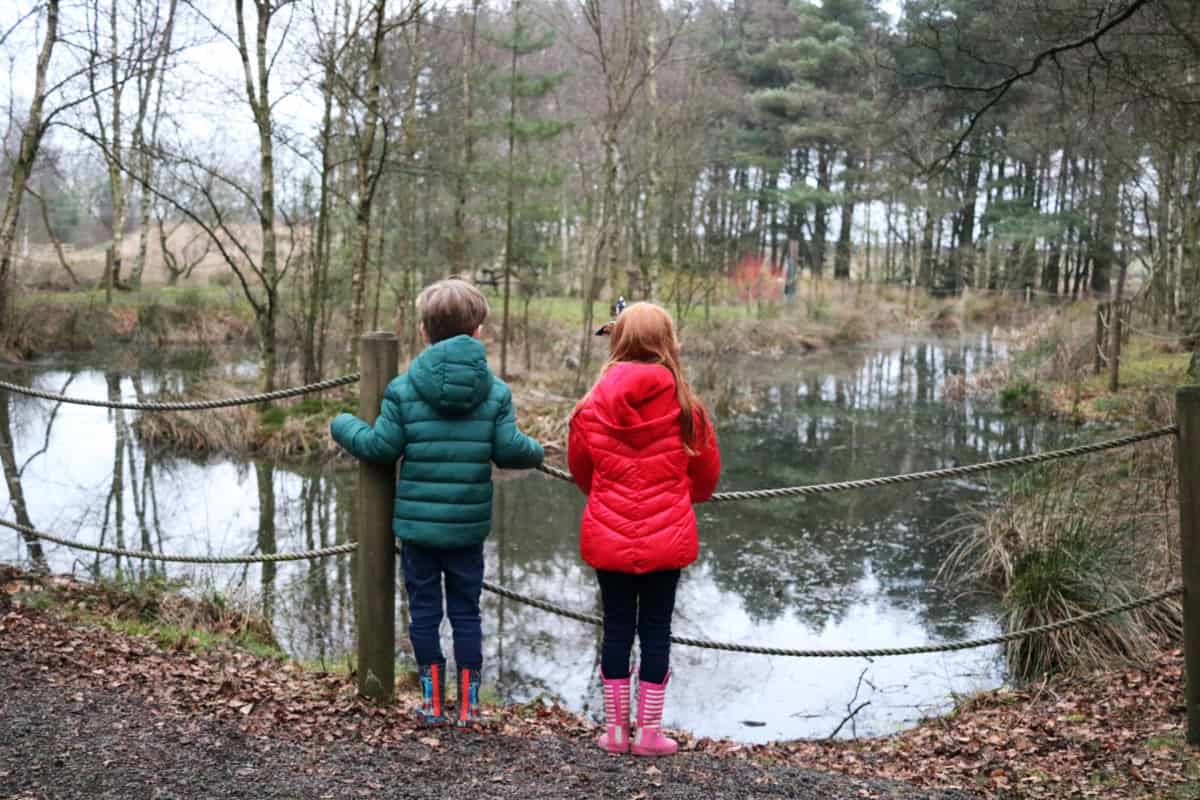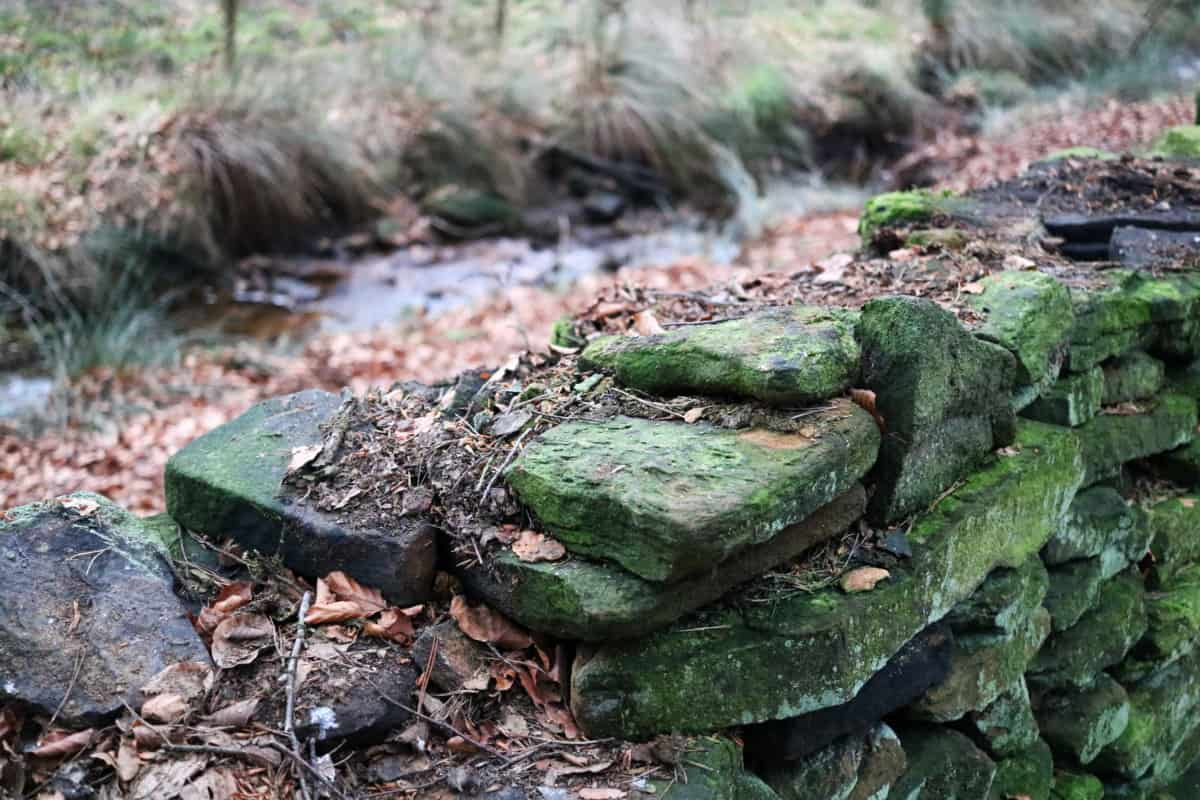 We found the Trim Track and helped the children around the course and they loved it. There were monkey bars, balancing beams and even a ten foot high climbing wall! This had obviously been built with both adults and children in mind. Coupled with clearly marked pathways this was the perfect place to explore.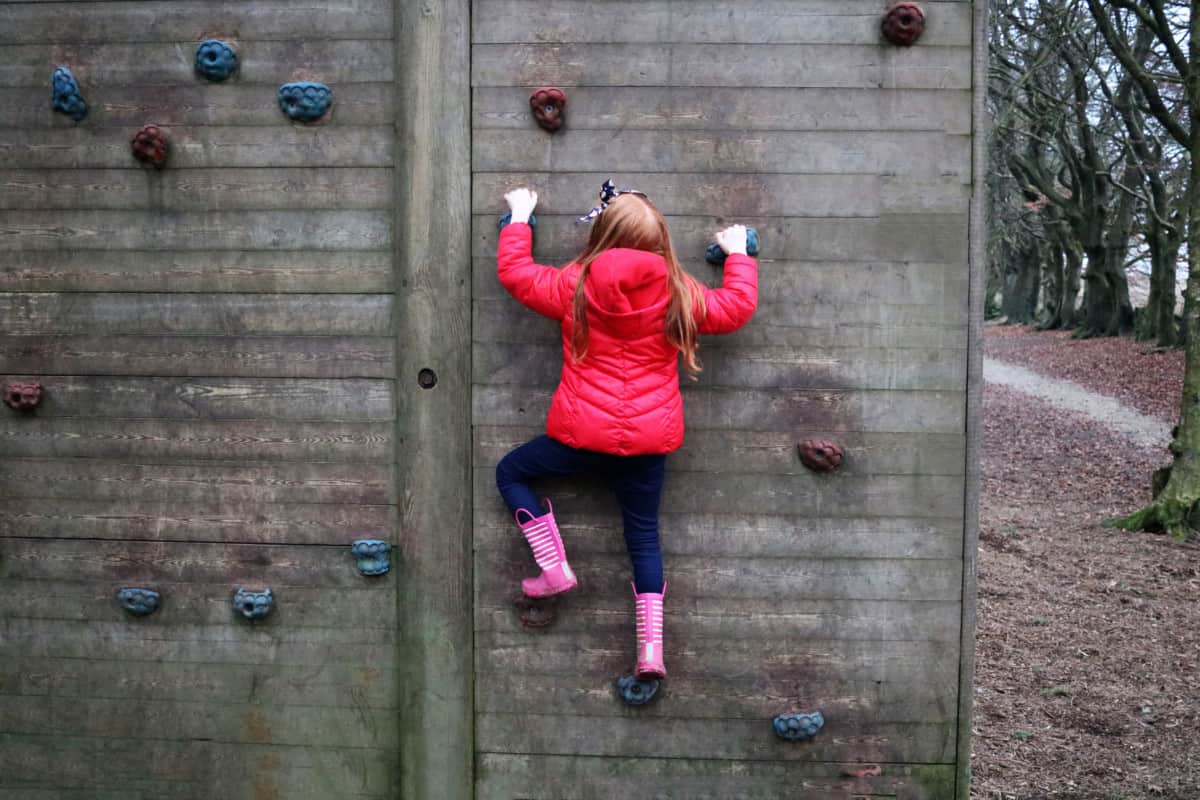 We walked back to our lodge through a thicker part of the forest on one of the recommended routes that was marked on our map, which gave the children the opportunity to let loose and go wild in the woods.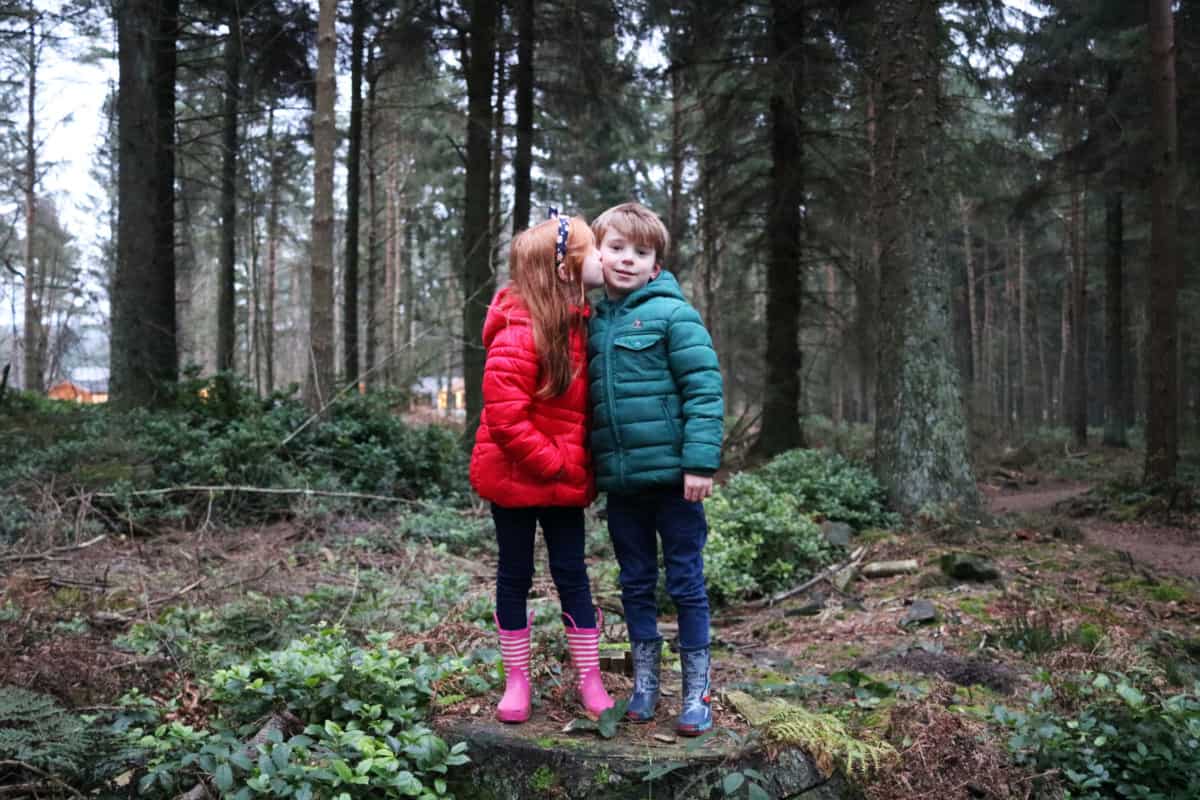 We had brought food for the weekend with us and found the appliances in great condition and easy to use. There was a full kitchen of utensils, crockery and cutlery to use and even a full sized dishwasher! We even found a washing machine in the cloakroom, an added bonus should you need it. With a pack containing extra bin bags, tea towels and washing up sponges and liquid, this lodge had everything.
Darwin Forest does also have the Foresters Restaurant and Bar and the Explorer's Cafe as other options for food and drink on site. Both the Foresters Bar and cafe have a great variety of food and drink on offer and you could go to Darwin Forest and not cook anything yourself for the duration of the break. Darwin Forest can give you whatever kind of break you are looking for.
The next day, we made the best of the cold weather by visiting the Evolution Health and Fitness Centre in the morning to use their indoor swimming pool. There were a few families in the facility at the same time as us but it didn't feel crowded. There were plenty of changing rooms, everything was really clean and well maintained and it was a lovely addition to the park.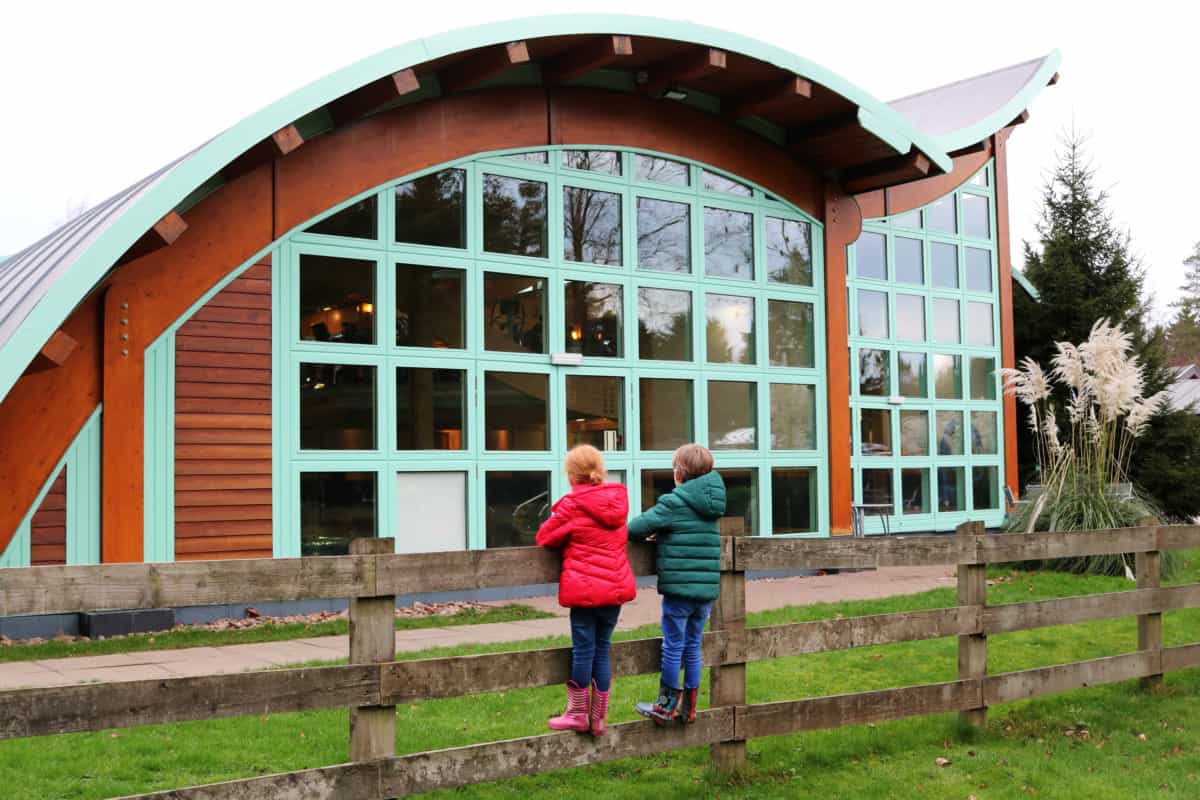 Other pool based activities such as snorkelling, mini jet skis, sea scooters and even walking on water in giant inflatable balls are also available at set times for an additional cost. The health centre also has a gym and spa treatments available too making Darwin Forest a really great vacation option for all members of the family.
After having lunch back at our lodge, we made our way to reception and hired some clubs and balls for a round of mini golf which cost just £7 for the four of us. The children had not played before but soon picked up the basics and had the time of their lives round the 9 hole course.
We then hit the adventure playground that was great fun with some high climbs, a massive climbing structure with a fireman's pole and wavy slides as well as a wooden train to play on. The play area is a great addition to Darwin Forest and somewhere the children would happily spend an hour throughout the year.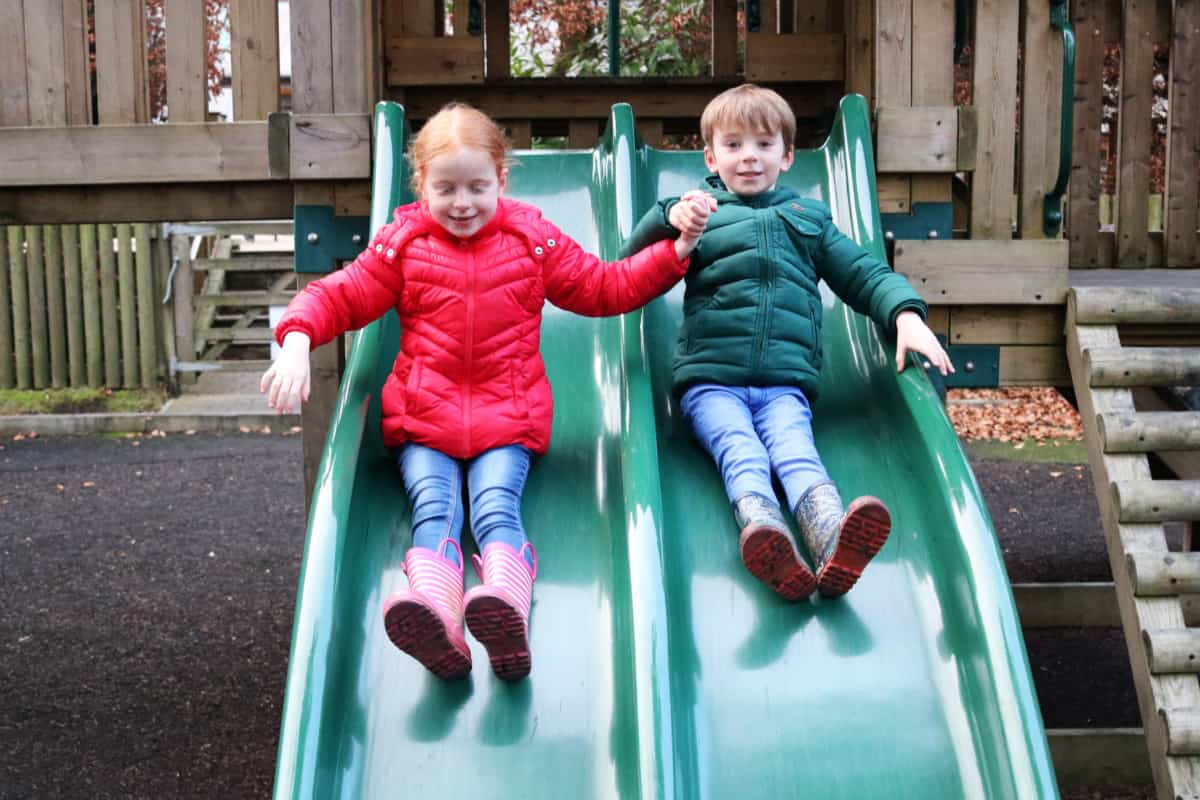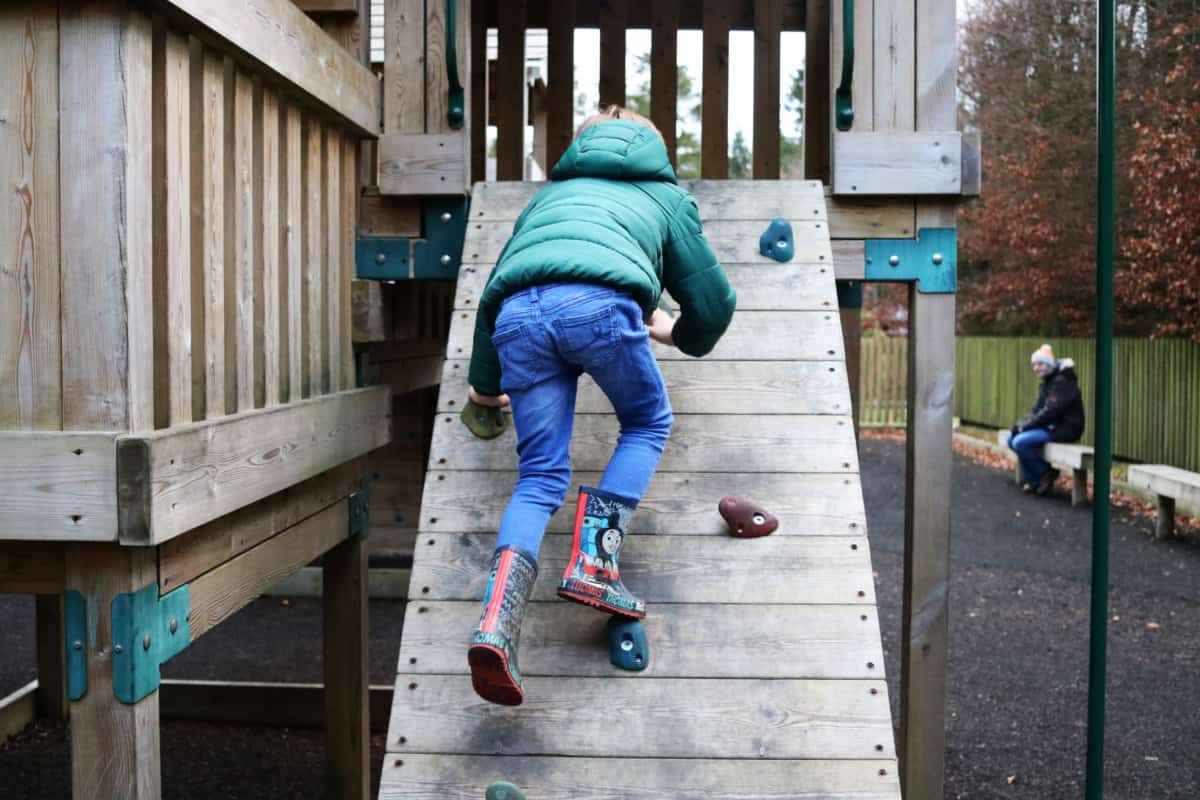 When it got too cold for the children we took them inside to the Little Monkeys soft play which is evidently popular with locals too, not just people staying in the luxury lodges. We were allowed entry for two hours for just £3.50 per child which was plenty of time to tire out the children. The two hour limit is a great way to ensure there isn't any overcrowding inside. Whist LP and Little Man went off to play, the grown-ups relaxed and warmed up with tea and cake, which was reasonably priced and very tasty! It was welcoming inside and the facilities were very clean and well maintained too, it was lovely to see the children enjoying themselves inside the soft play.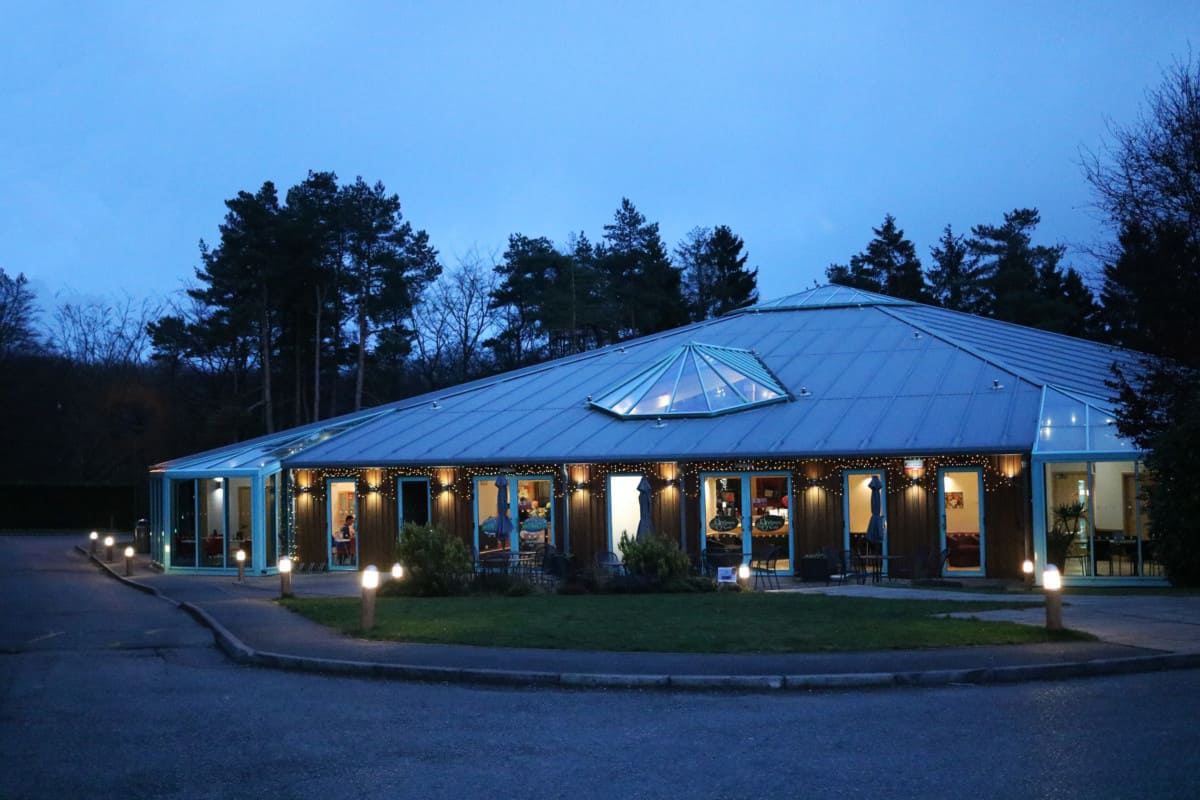 On the Sunday, we had a lazy morning before heading out to explore some of the Peak District. Darwin Forest is well situated for so many attractions, scenic woodland walks and trips to quaint villages too – whether that's visiting Chatsworth House or exploring the Monsal Trail.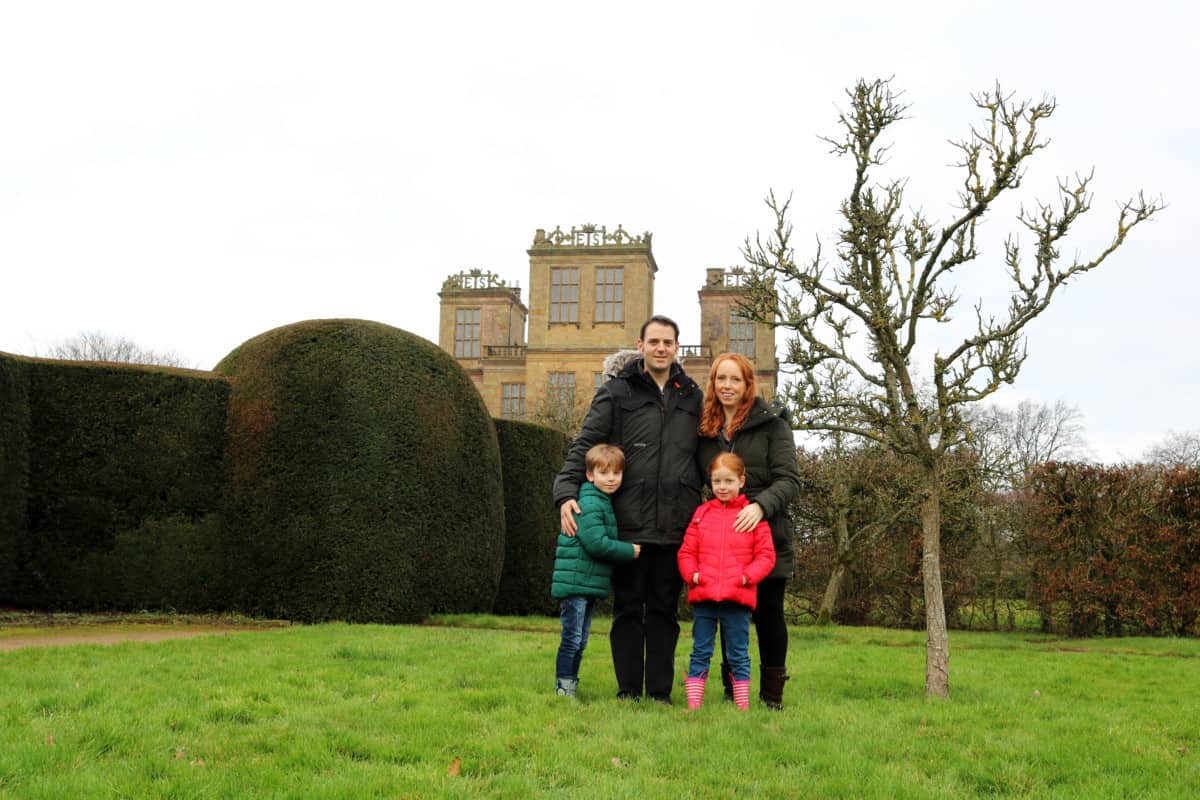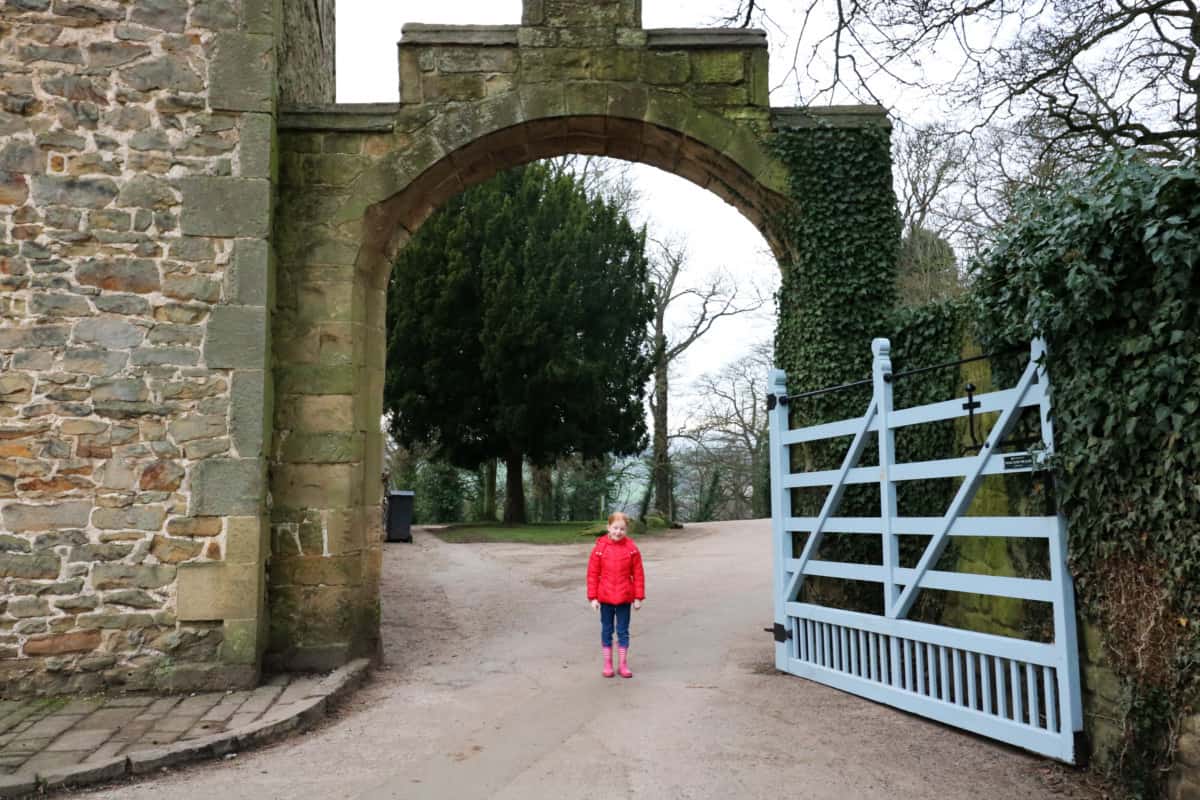 We went to a nearby National Trust property, Hardwick Hall, to explore the grounds and gardens before moving on to the famous town of Bakewell to sample the local cuisine. And by cuisine, I mean Bakewell Tart – or pudding to the locals! We were also pleasantly surprised by the town itself, with old cobbled streets amd so much character. It was full of little independent shops selling locally made products and souvenirs and it really was a couple of hours well spent.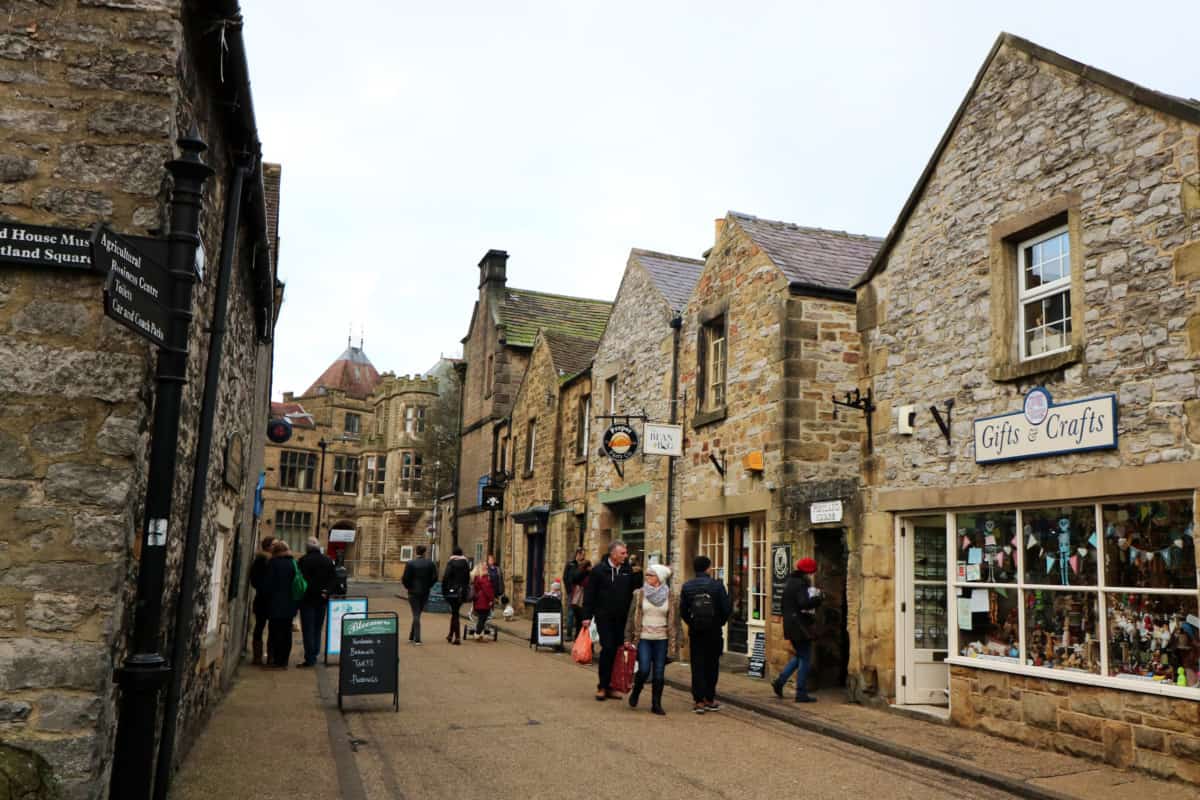 On our return to Darwin Forest we completed the rest of the Trim Track and ventured further into the forest before calling it a day and settling down for the evening. We relaxed and watched a movie together, one from our collection in the car although you can hire DVDs from the onsite shop for a few pounds and there was actually a BluRay player in the lodge if you wanted to bring movies from home.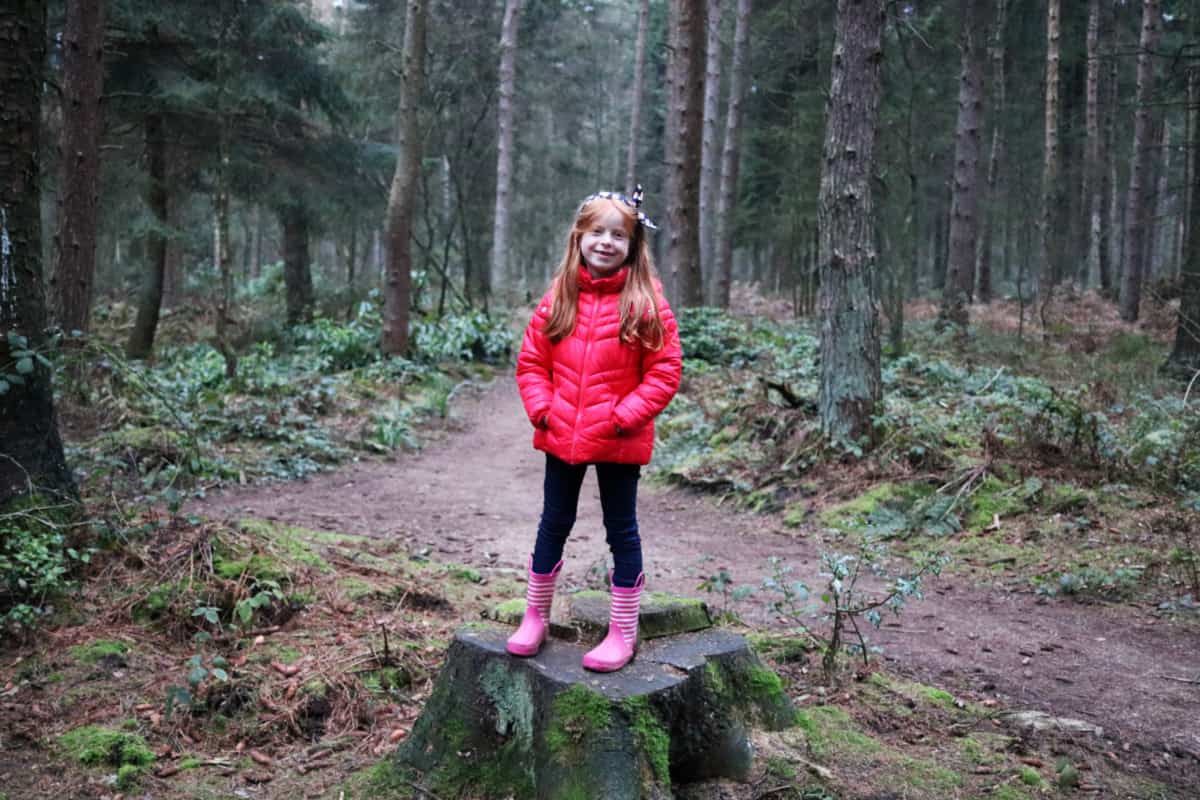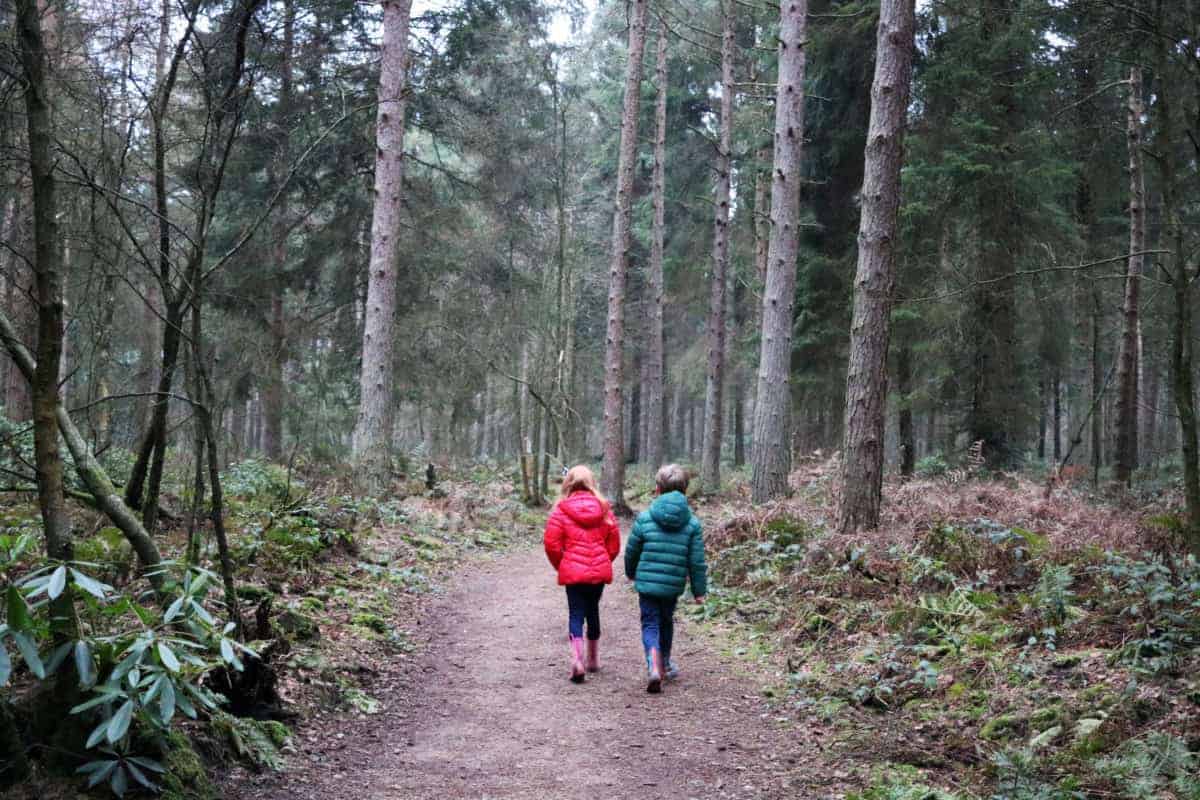 The following morning was time to leave and after a leisurely few hours, we dropped off the keys at the reception building on our way out. This was literally as simple as that, dropping keys off. We were even given a small bag of mints for the journey home which was a lovely touch.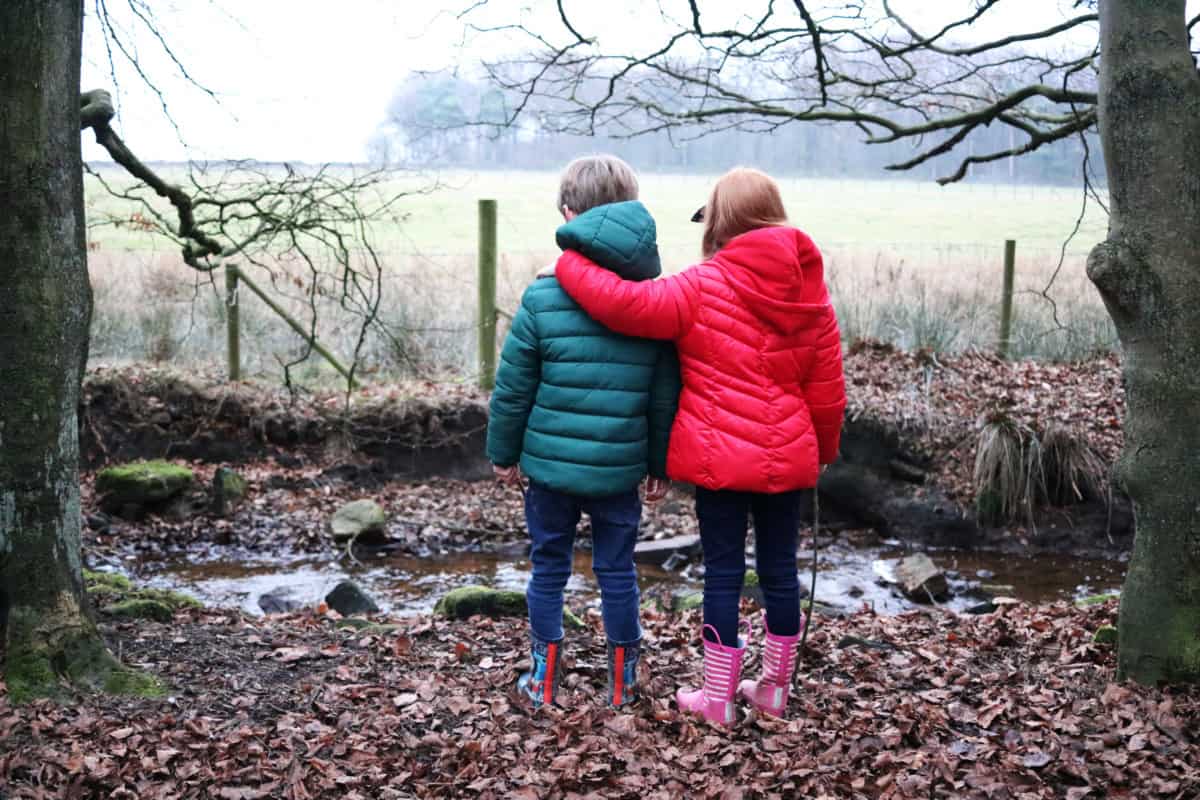 We all really enjoyed our weekend at Darwin Forest and were sad to leave but I think we only really scraped the surface of what there is to do at Darwin Forest. There are so many activities that you can book yourself or the children onto – from the water activities above to archery, fencing or hiring bikes and so many of the lodges have hot tubs too.
Darwin Forest was a fantastic family break away and just what we needed after Christmas. It would be a great retreat for any family holiday or a holiday with friends and is well situated in the Derbyshire Peak District National Park.
It's in such a central part of the country too that it would be a great option for a group holiday of extended family and I know we can't wait to visit again in the future. You really can't get anywhere more family friendly.
Sandybrook or Darwin Forest?
The Darwin Forest sister site, Sandybrook, is also fantastic. We had a great after Christmas stay there roo and really enjoyed it. To give you a really good run down of both sites, I've compared them here.
How to book: To book a stay at Darwin Forest, formerly Pinelodge Holidays, please telephone 01629 732428 or visit their website. Telephoning is the best way to find out Darwin Forest late availability and they have special offers available by phone or online.
For reference, their full address is: Darwin Forest, Darley Moor, Two Dales, Matlock DE4 5PL and for more information you can find the Landal Darwin Forest site map here.
Here's a little video we made of our break away:
You can read more reviews of Darwin Forest over on North East Family Fun, Tin Box Traveller and Mini Travellers too.