*This is a paid post
This post contains affiliate links and I may receive commission if you visit a link and buy something. Purchasing via an affiliate link doesn't cost you any extra, and I only recommend products and services I trust.
I love balloons and they are always a staple purchase as decorations for any family gathering or party throughout the year. But, for Christmas and New Year illooms sent us their range of light up LED balloons which completely changed how we use and display balloons. They're no longer just a daytime option and can be a great addition to any evening party or disco and would be fantastic when decorating a hall or party room too. They're a great alternative to glow sticks!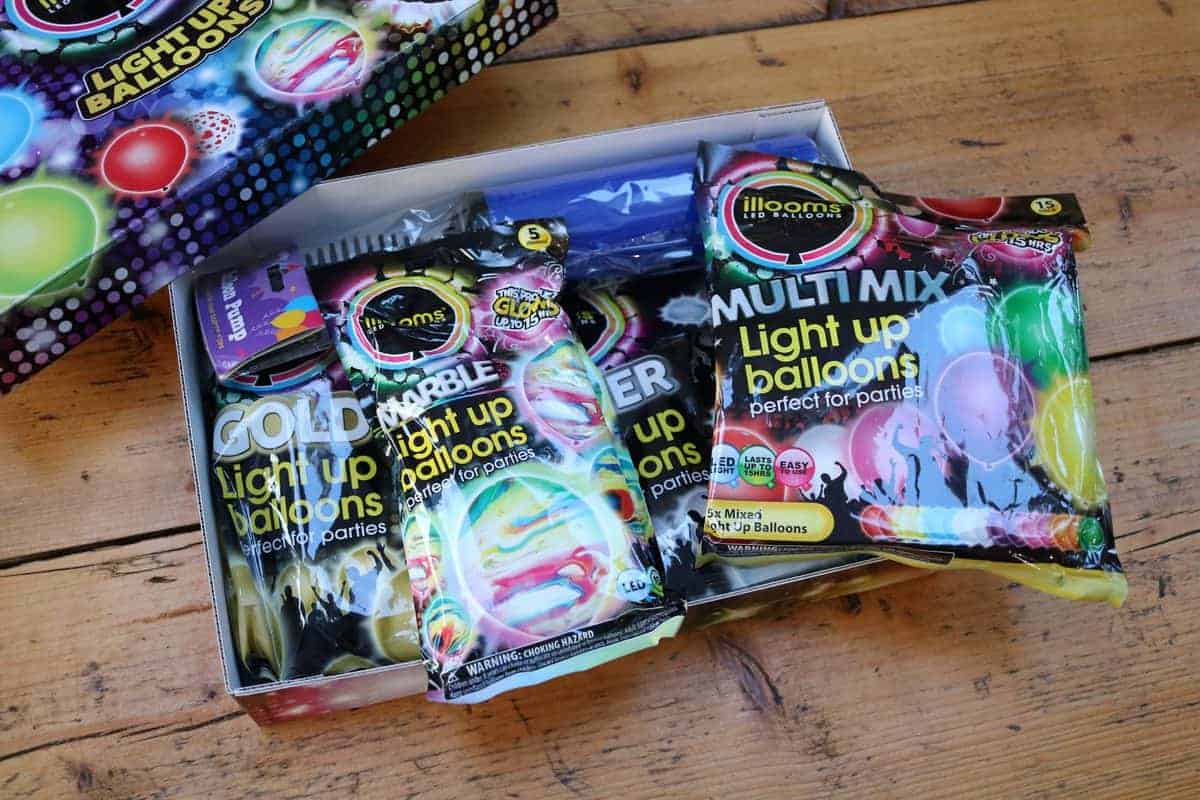 I had never heard of illooms before but we were sent a selection of balloons to get us started – and the whole range is so beautiful! illooms have created the world's first LED latex balloons and they come in so many different designs.
They have traditional brightly coloured balloons, marble effect balloons and gold and silver balloons too. But, they also have seasonal balloons with Christmas or Halloween or Happy Birthday images printed on them. There's a balloon for every occasion!
Each pack of illooms balloons comes with clear instructions on how to turn on the LED and inflate them – with more instructions for deflating them too. We had to pull a tab from each balloon, inflate it to the size mentioned on the pack and then tie as we would a normal balloon.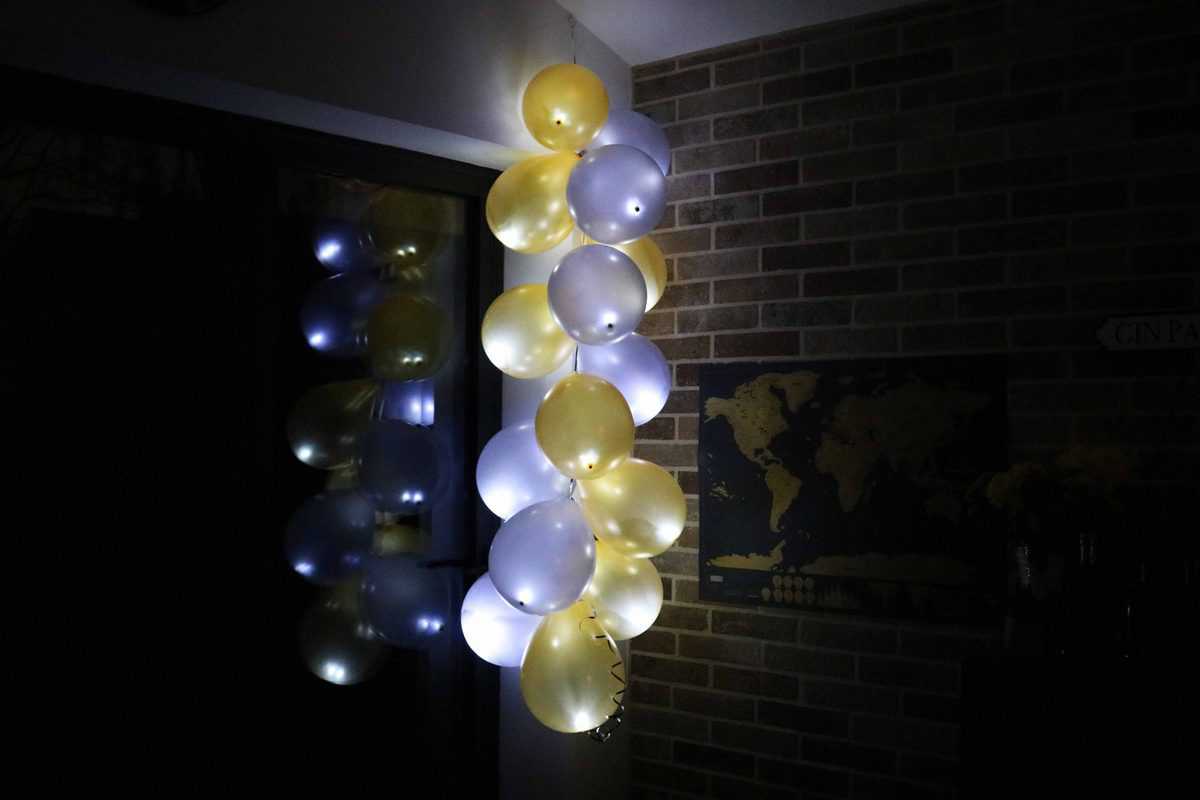 This process was quite simple once we got into the swing of it. Out of the 30+ balloons we used we had one that popped and one that we couldn't get to light up but the rest worked perfectly. Once inflated the balloons seemed to need a little tap to get the LED to start working fully and then they lit up the room!
During the day the illooms looked just like other mixed colour balloons but with fantastic bright colours. The colours didn't seem to dull as the balloons were inflated which often happens with normal balloons. Plus, when the lights went out or the sun went down the balloons lit up beautifully – and showed off the amazing colours of the balloons too!
How do you display illooms LED balloons?
But, one thing I wasn't sure about when we first started blowing up illooms LED balloons was how to display them. I didn't want to risk them popping and latex balloons don't hold helium very well. I knew I didn't have the skills to create a balloon arch and had no real idea how to display non helium balloons. After some thought I came up with these ideas for simple balloon decoration using air filled balloons:
Balloon Garlands. Making bunting from balloons is really easy. You can use any string or ribbon you like and tie balloons on at regular intervals. This can then be strung safely across the room or along the length of a wall or fence and you can make the garlands as large or small as you like to suit the space.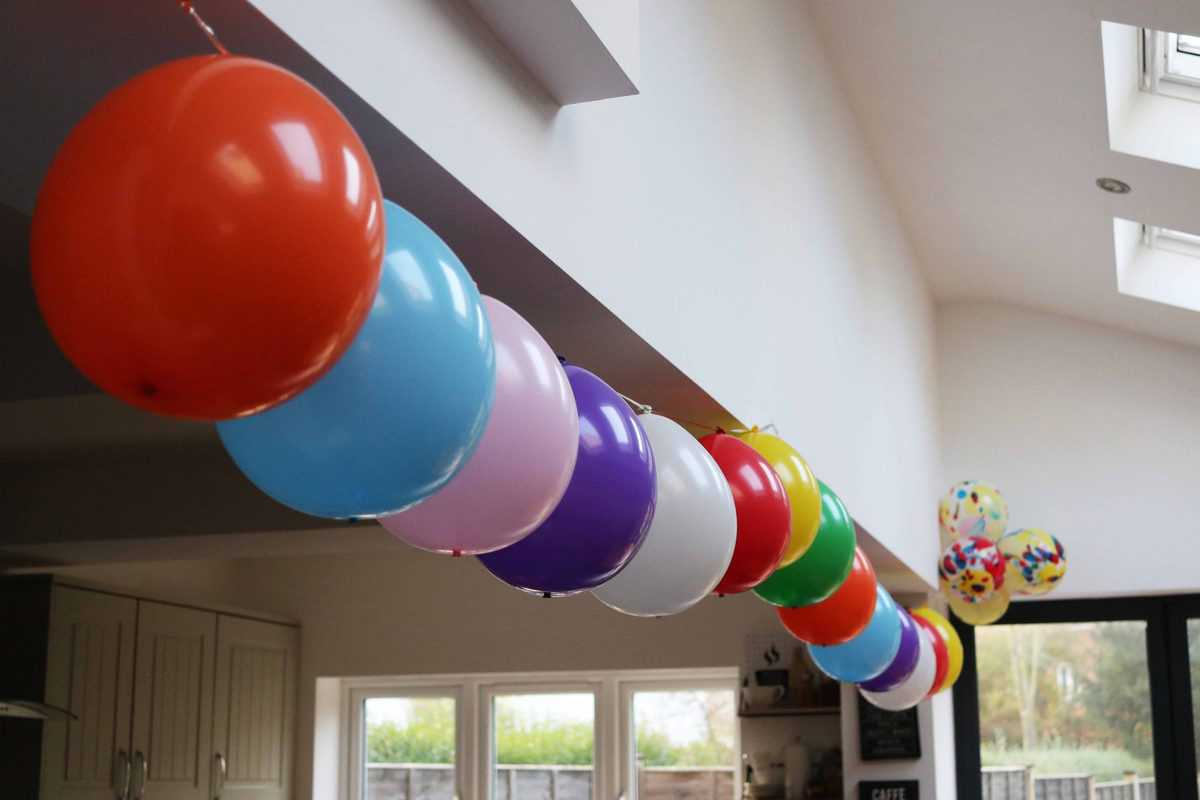 Bunches of Balloons. You can gather three, four or even five balloons, tying the balloon knots together with string or ribbon and then suspending from the ceiling or a corner of the room. It gives a really effective finish with minimal effort – and if using illooms it's a great light source too!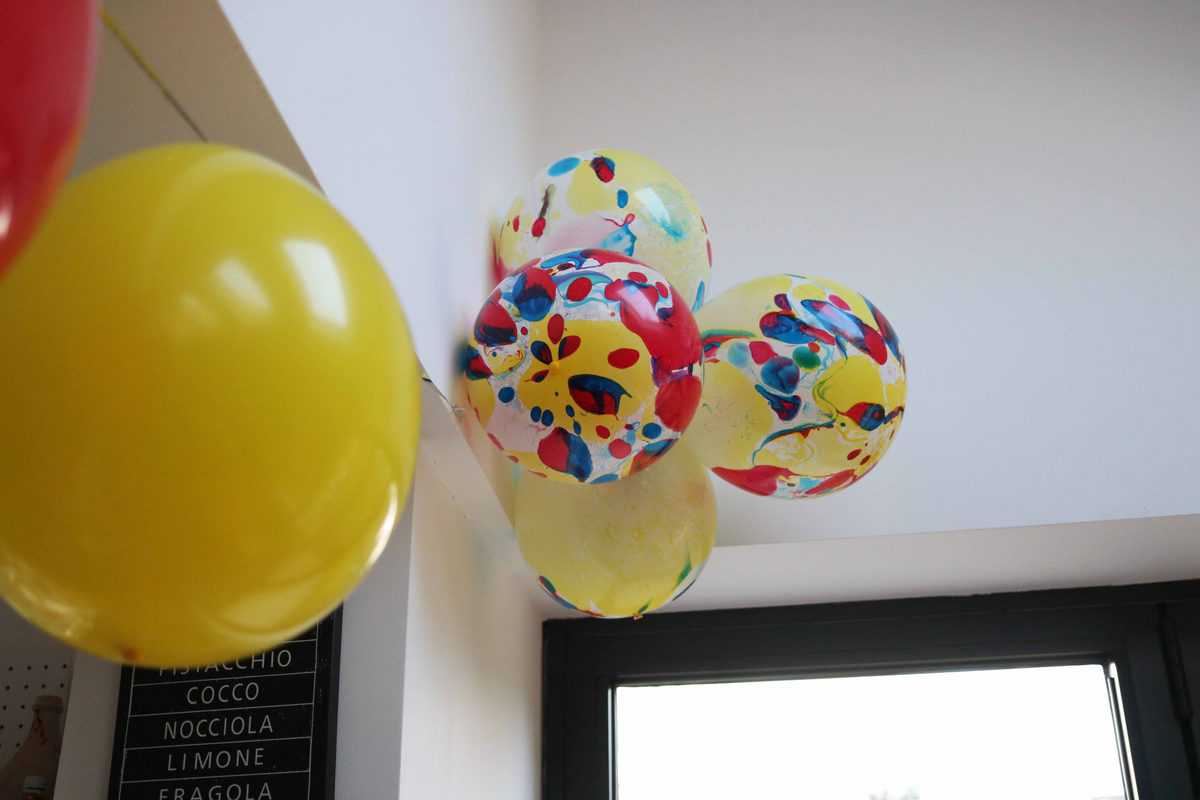 Hanging Balloons. You can make a balloon garland but with the balloons tied much closer together. These strings of balloons can then be hung from the ceiling and are fantastic for making doorways or the corners of the room. Leave the bottom end of the string loose – and if using ribbon you can curl it too.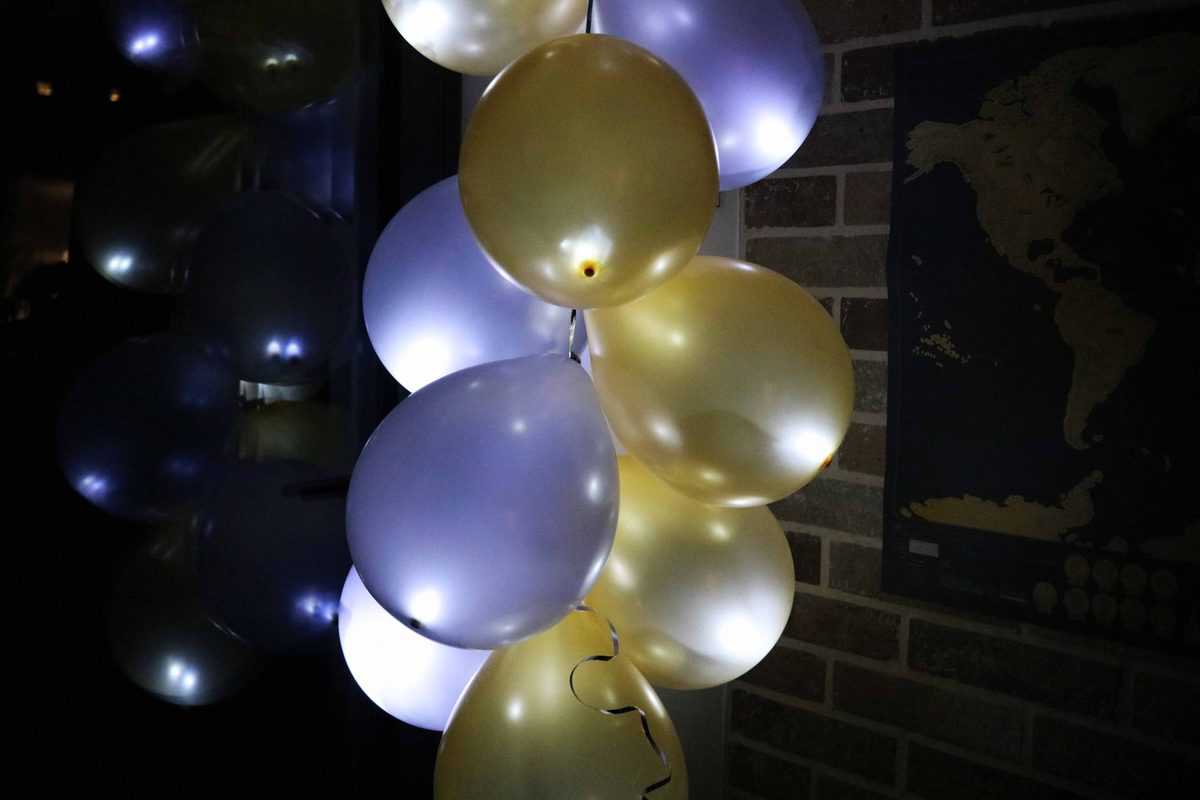 It's actually much easier – and cheaper – to decorate with air filled balloons rather than helium balloons and when using illooms it means you can light up the whole room too. I don't think I'll ever be buying a helium tank ever again!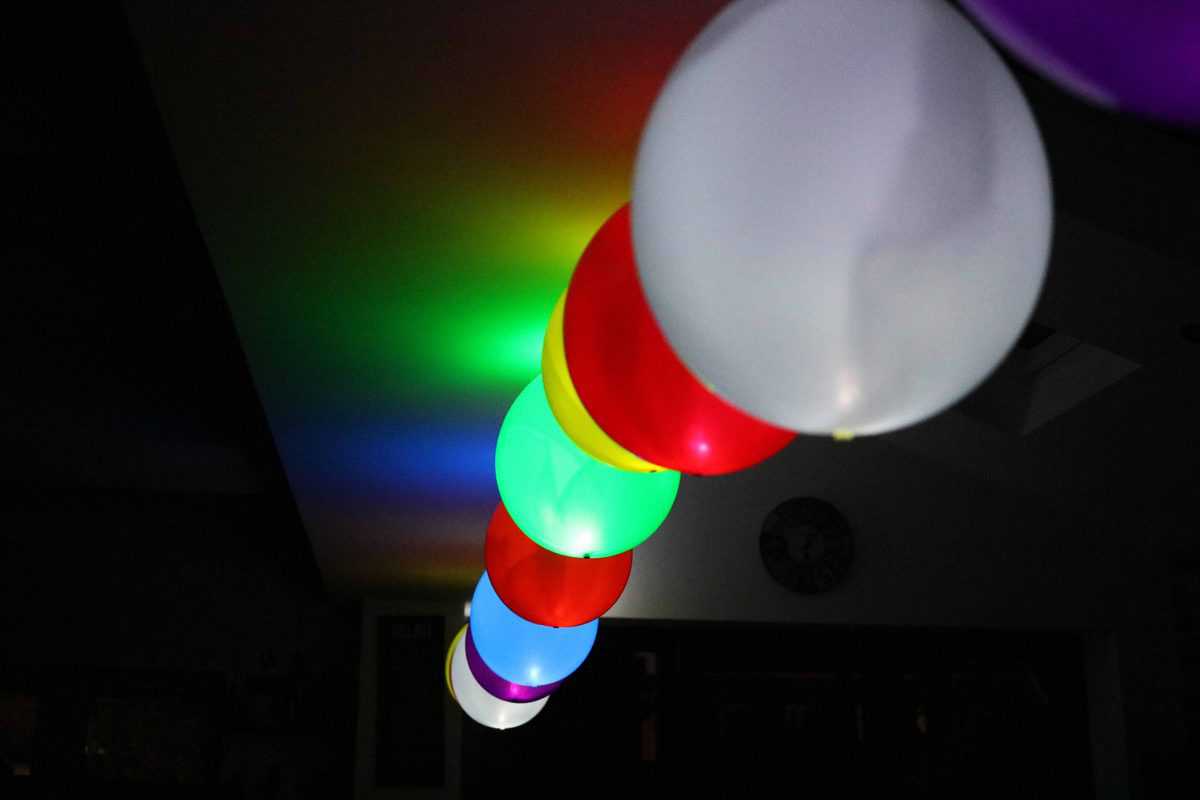 The illooms say that they will stay lit for up to 15 hours but, in reality, ours stayed lit for days. They balloons were still inflated well after a week and with some illooms lights still happily lit. They really exceeded our expectations and are perfect for lighting up any of life's special moments.
We have loved using illooms and the children have already asked to get them for their birthday party this year. Their range is vast and they have so many different designs to choose from that they really are the first thing I now think of when looking at party supplies. I was impressed with how long the balloons stayed lit for and how long the balloons stay inflated too. They would be a great investment for any occasion.
I hope you've enjoyed our illooms led balloons review. illooms stockists include Card Factory, Tesco, Sainsbury's and Asda with prices starting from just £1. You can also find them on Amazon. If you have lost your illooms led balloons instructions, you can find all the answers to your questions here.