Bank Holiday Monday is traditionally now LP's Birthday Party. This year was no different.
The sun was shining, the BBQ was on – courtesy of Dave, and we had a really lovely day.
LP's Nanny came, her Grandad (Yar-Yar as she calls him) was unfortunately overseas on business, her Uncle, Auntie an Cousin all came. Also there was her other Grandad on my side and his three children, my brothers and sister, her Uncles and Auntie who are only 3-7 years older than her! Everyone else that came were friends and their children – her best friend AW, her best Scottish friend Z and others.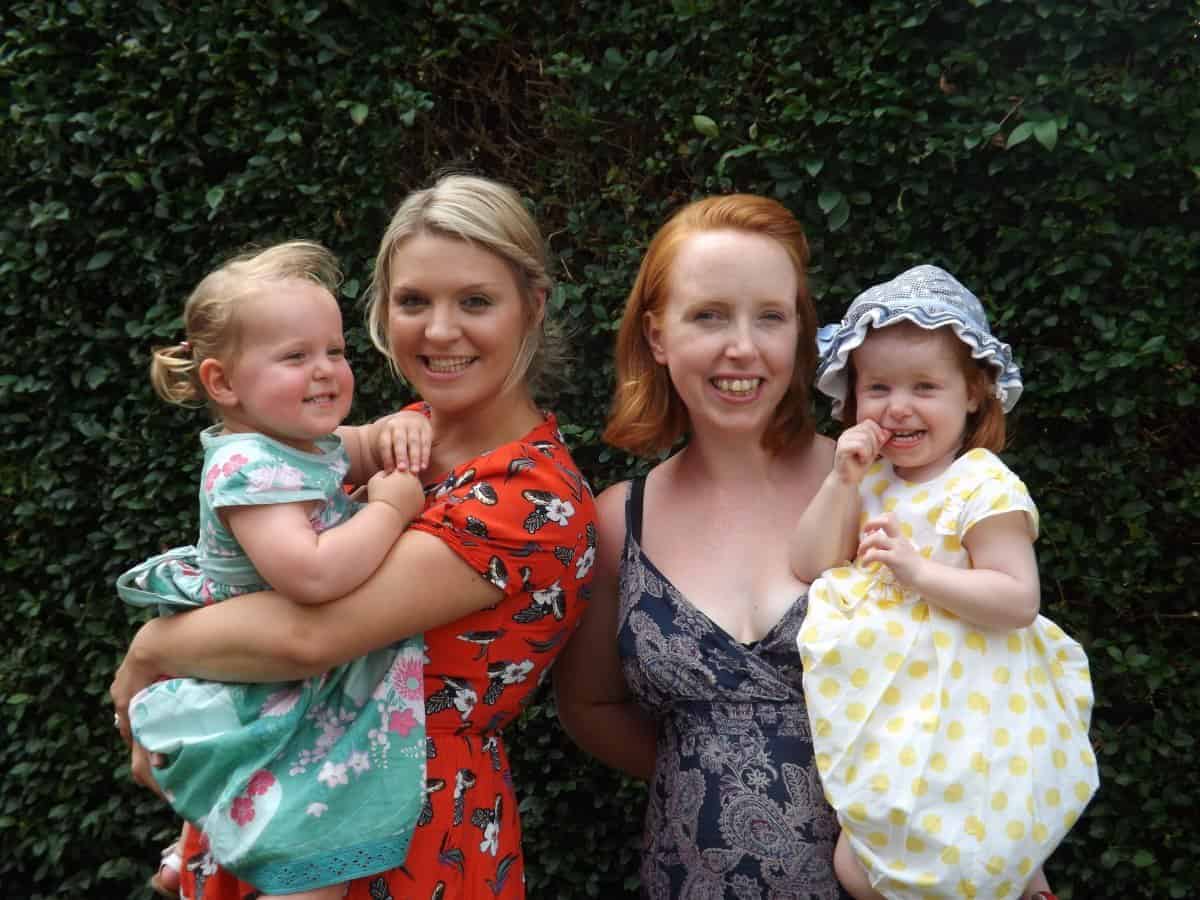 Seeing the children playing together was lovely – LP sees her Cousin T and AW most weeks and Z every couple of weeks but to see all four of them playing together and sharing things was really nice.
The garden had the swings in – a permanent feature – slide, circus tent (Ikea!) and LP's Little Tikes Police Car. The kids were easily entertained!
I think a lot of people go over the top with Birthdays when children are very young – they don't need much, just others to play with and they're happy!
LP still doesn't really understand what Birthdays are but if we say Birthday to her she says 'Gakey'. Cake. She definitely is a Mini-Me! A girl after my own heart.
Mummy and Daddy blew out the candle on her cake and everyone had a piece – the cake was a Costco bargain – huge, with a choice of sponges, fillings and iced pictures on top for the amazing price of £13.49! Oh how I love a bargain! Plus, even with 18 people at her Birthday we only used about a third of the cake with generous portions – we will be eating cake all week!
LP was spoilt for presents but we have saved them for her actual Birthday. We're still finding that things like presents need spacing out otherwise it all gets a bit overwhelming.
At the end of her Birthday LP was more exhausted than I have ever seen her – with a dirty face, messy hair, tired eyes and incredibly stinky feet! All the sign of a great day.
LP loved her 2nd Birthday Party. Her 3rd will be here before we know it!