Last Saturday was Little Man's 1st Birthday. I kept a tradition by writing him a letter that you can read here. I've always thought 1st Birthdays are a bit of a non-event – The baby doesn't know what's going on and the whole celebration is just for the parents BUT we had a barbeque with friends and family and even though Little Man didn't have any idea what was going on, everyone else had a great time and loved celebrating Little Man's very first Birthday.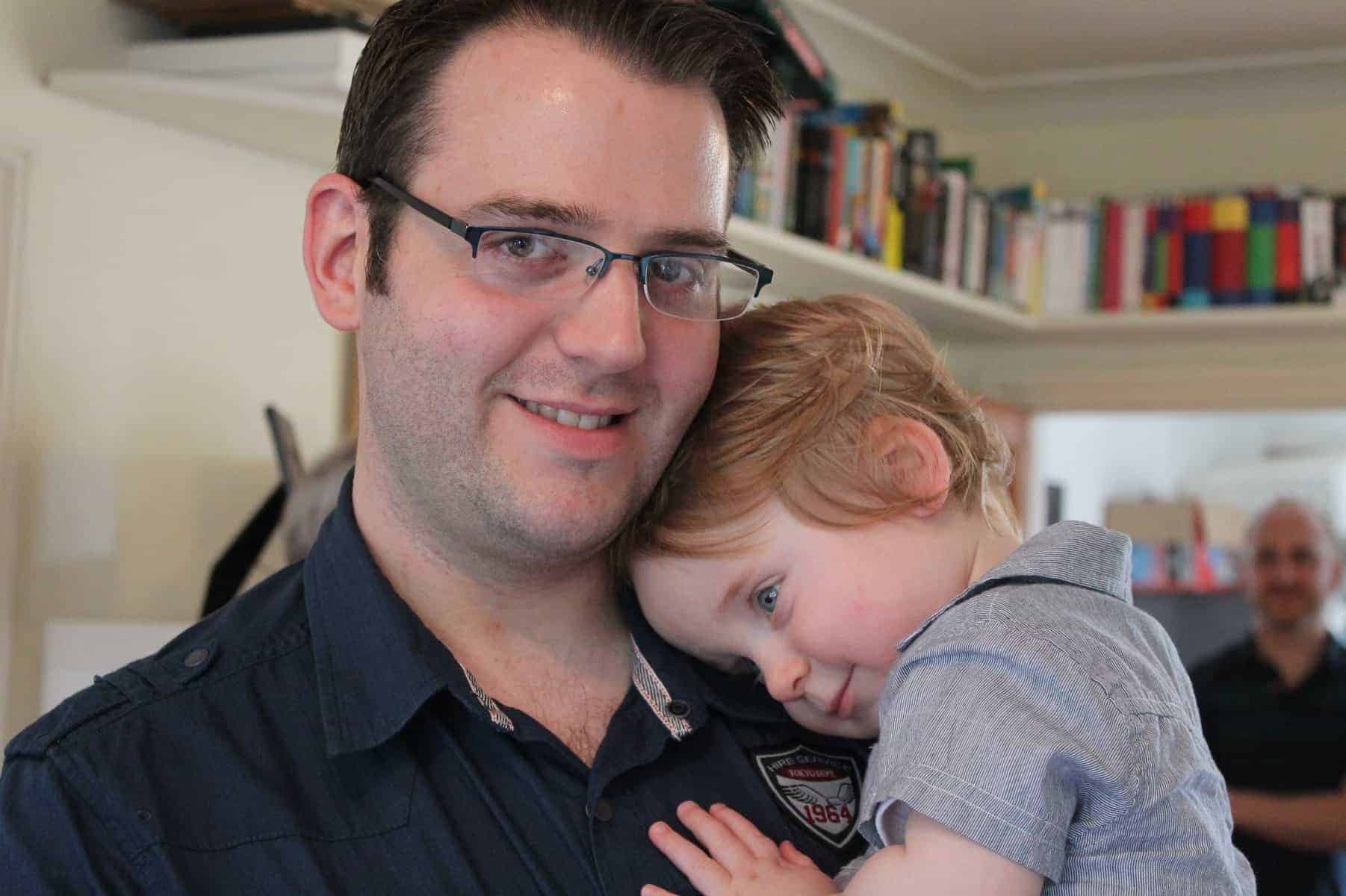 We bought a huge Costco cake, had loads of food – which Dave stood in the rain barbecuing, and there were children everywhere. When LP was one we didn't know many children and so it was more of a grown up gathering with babies. Little Man's birthday was filled with children, laughter and fun! It was a really, really lovely day.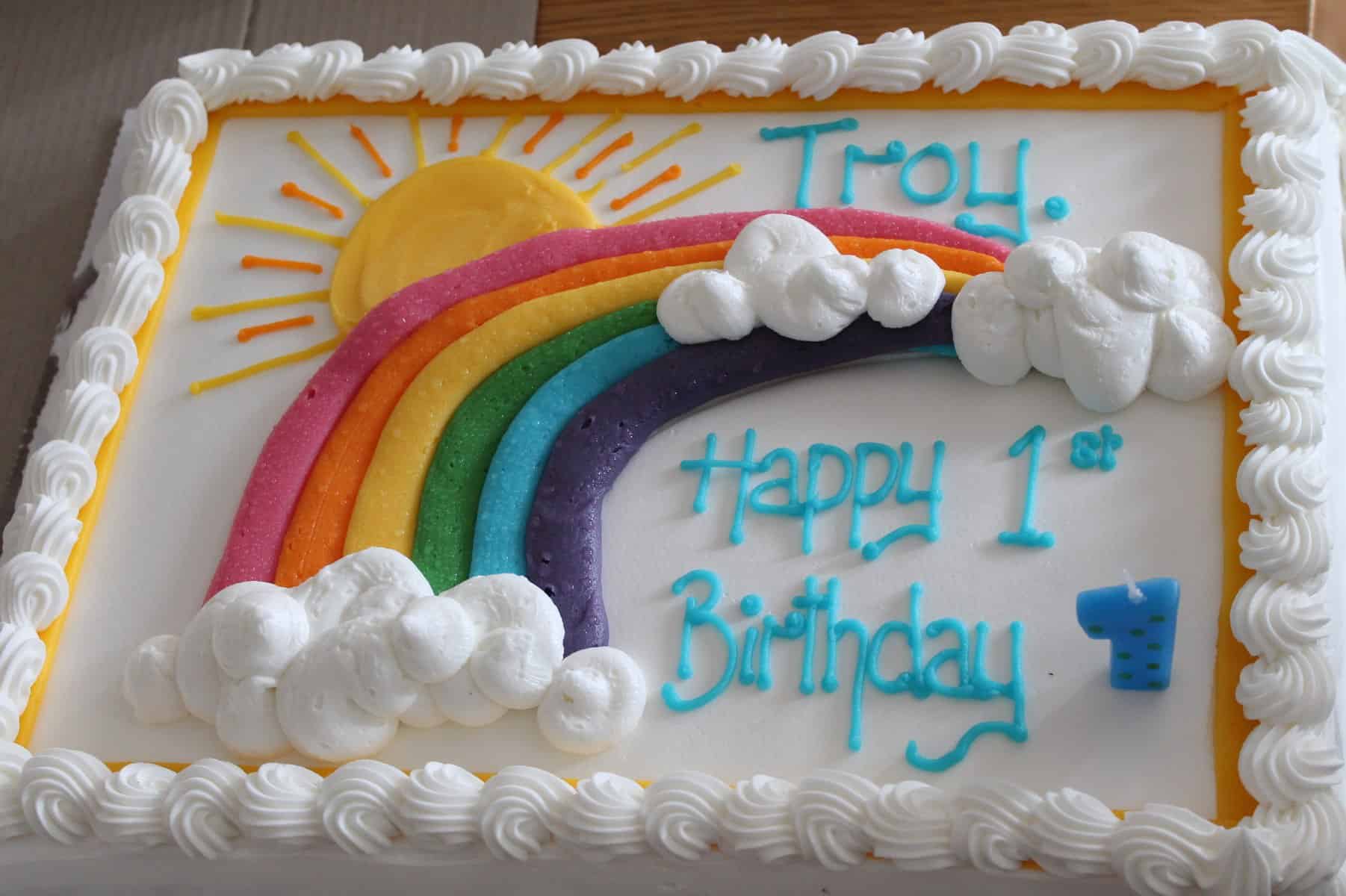 Little Man ate a huge amount of mini sausages, hardly slept and had a big bit of squishy Birthday cake. I think if he could talk he would have said he loved it! He was also spoilt with presents – A ball pool from his Grandparents was definitely the favourite of the day although the rest were opened after the party – Clothes, books, toys. He was one very lucky boy!
I'm now getting used to the idea of having a one year old – He's very nearly a toddler and growing so fast! For the next three months I have the joy of a one year old and two year old until LP turns three at the end of the Summer.
Little Man is now a whole year old!