We eat at the table together as much as possible, I think meal times are such important times as a family and really love this time that we share together. But there are times where we're having a lazy day or a hectically busy one where we will turn the TV on and all have lunch watching a movie.
Little Man isn't as messy eating anymore and his high chair sits nicely in front of the TV. LP will sit on the sofa or at her little table and we'll all have lunch together with Disney for company.
LP loves having a TV lunch, she sees it as a real treat and always makes sure that she eats nicely, doesn't make much mess and takes her plate into the kitchen when she's finished. She also helps pass Little Man food back when he drops it or puts more on his high chair tray when he's finished. Dave and I enjoy the relaxed, informal lunches and the time spent together – Albeit in front of the TV!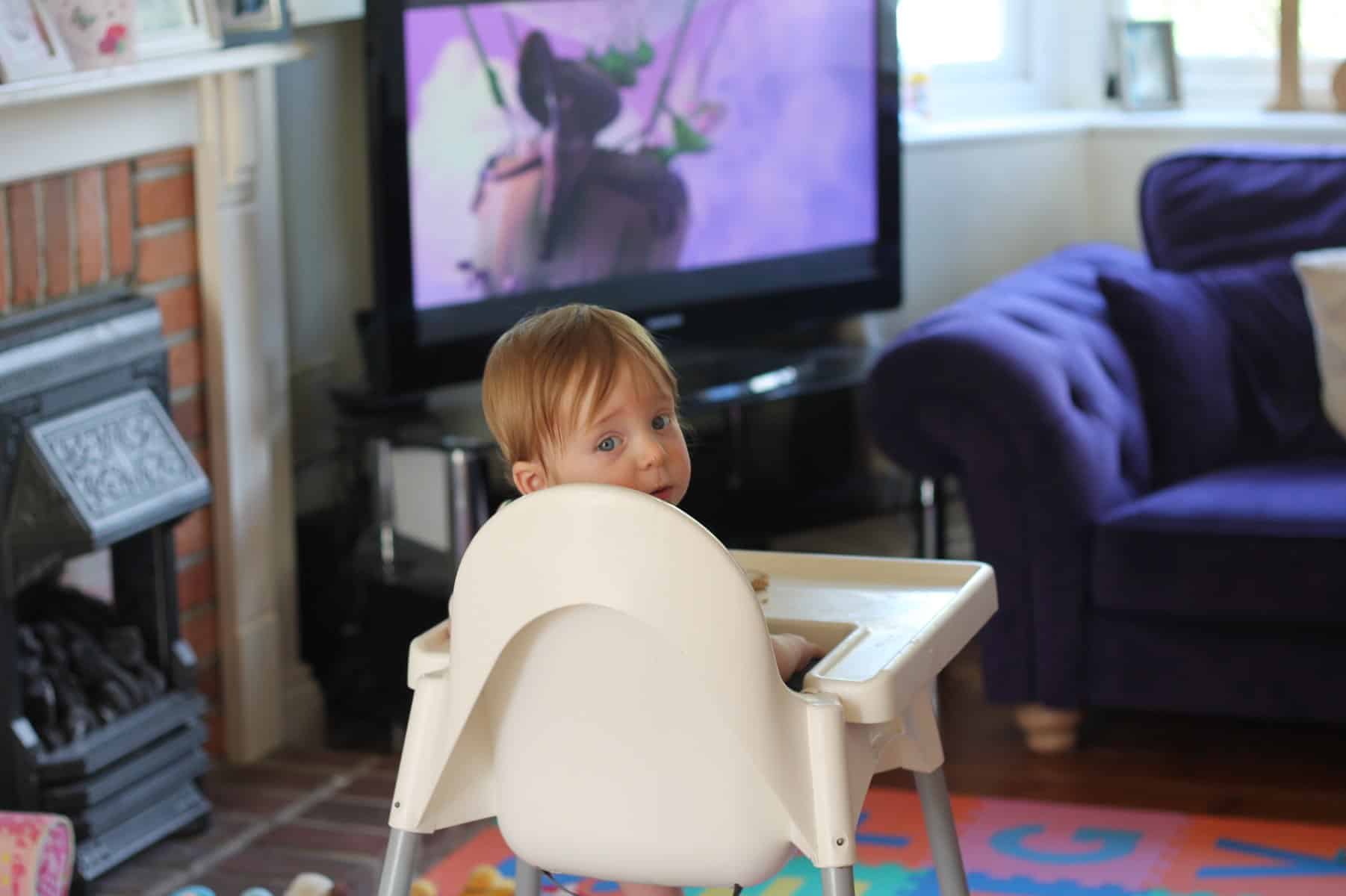 TV lunches will often be followed by playing the garden, a trip to the shops or popping over to visit Nanny and Yar-Yar. TV lunches don't happen often but when they do it is a treat for all of us, an hour of lounging in front of the TV, eating our lunches and enjoying the company of the rest of our family.
Before children Dave and I hardly ever ate any meals at the dining table, all meals would be on our laps with a tray, watching TV. Now though, we always eat at the table – If Dave's at work the children and I will eat at the dining table. TV lunches are a bit of a flashback for Dave and I, I don't think the novelty will wear off any time soon!