Disclosure: We were invited on this break for the purpose of this review however all opinions are my own.
Last year we finished our Christmas holidays at Landal Darwin Forest and we had such a nice experience that this year we did the same but at Landal Sandybrook instead. It's always nice to slow down after Christmas and enjoy time as a family and a Landal park is the perfect setting for that.
Landal Sandybrook is a luxury lodge holiday park in the picturesque market town of Ashbourne, Derbyshire. It's perfectly situated for exploring the southern Peak District National Park, having a weekend visiting Alton Towers, exploring the Monsal Trail, or, like us, visiting Chatsworth House.
Check in time at Landal Sandybrook lodges is 4pm but you can arrive earlier and use the facilities. This is the same on the day you leave with checkout being at 10am but you are welcome to stay on the park after you've left your lodge.
When we arrived we had a lovely warm welcome and were given a pack of information which is always really handy. It included a map which I was talked through to get my bearings and we were even offered a pint of milk which was a lovely gesture after a long journey.
Our lodge was well positioned just a short walk from reception and the park facilities. As soon as I opened the door I felt at home with an electric fire and a really lovely woody smell of the lodge. It was beautiful.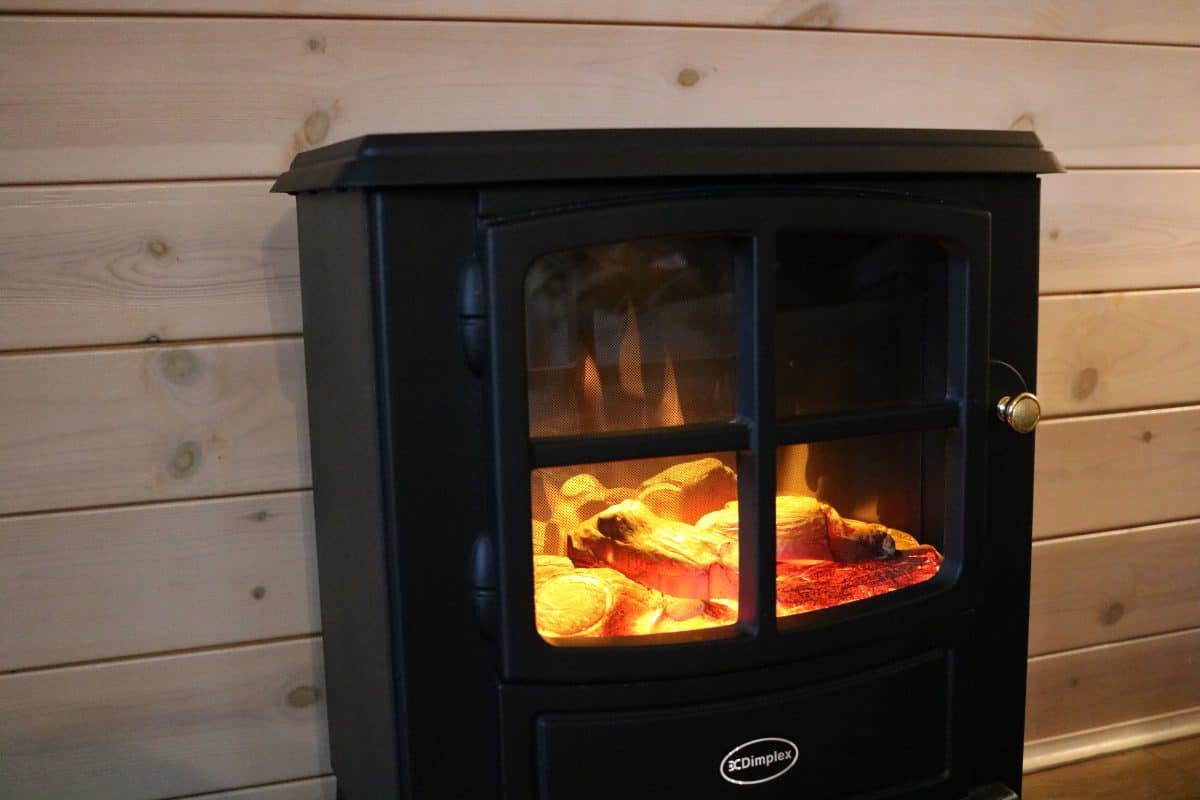 The luxury lodges at Sandybrook come in all different sizes to accommodate different family and group sizes. We had a two bedroom Classic Vogue Spa Lodge with a double and twin bedroom. It had a bathroom with shower over the bath and an open plan living area. It was perfect for our needs.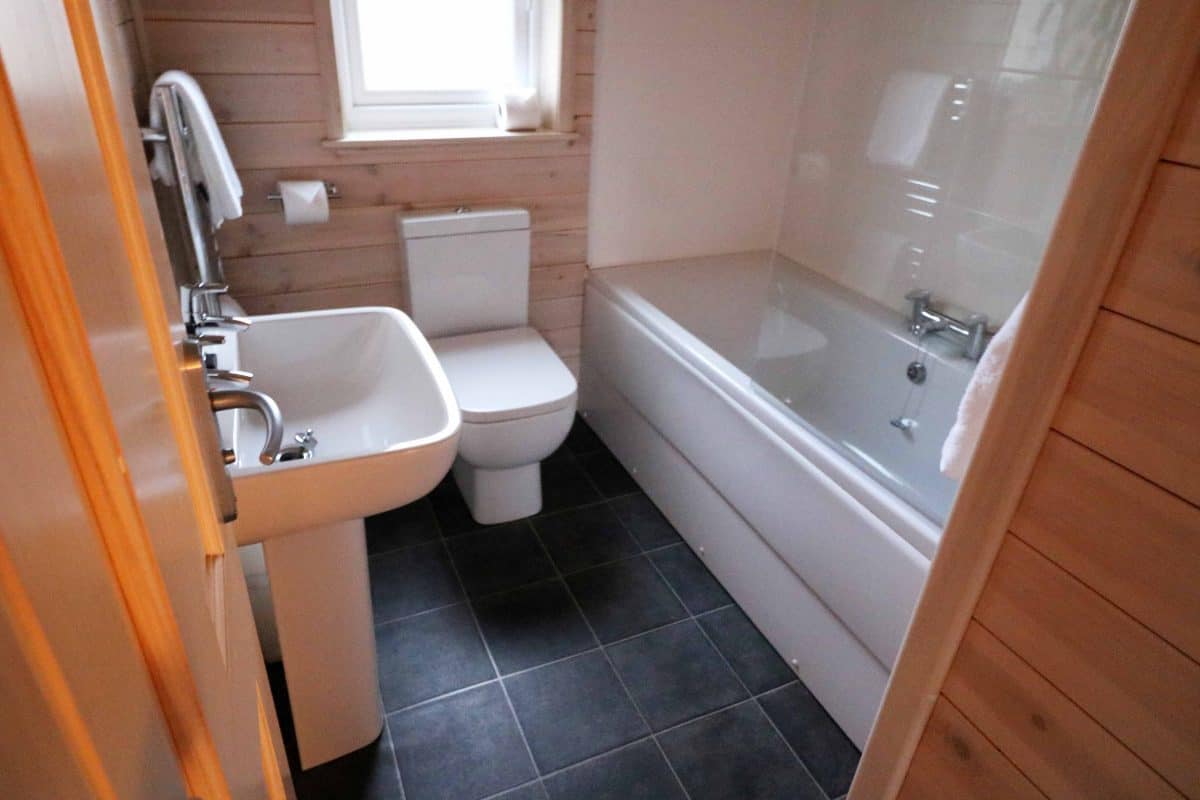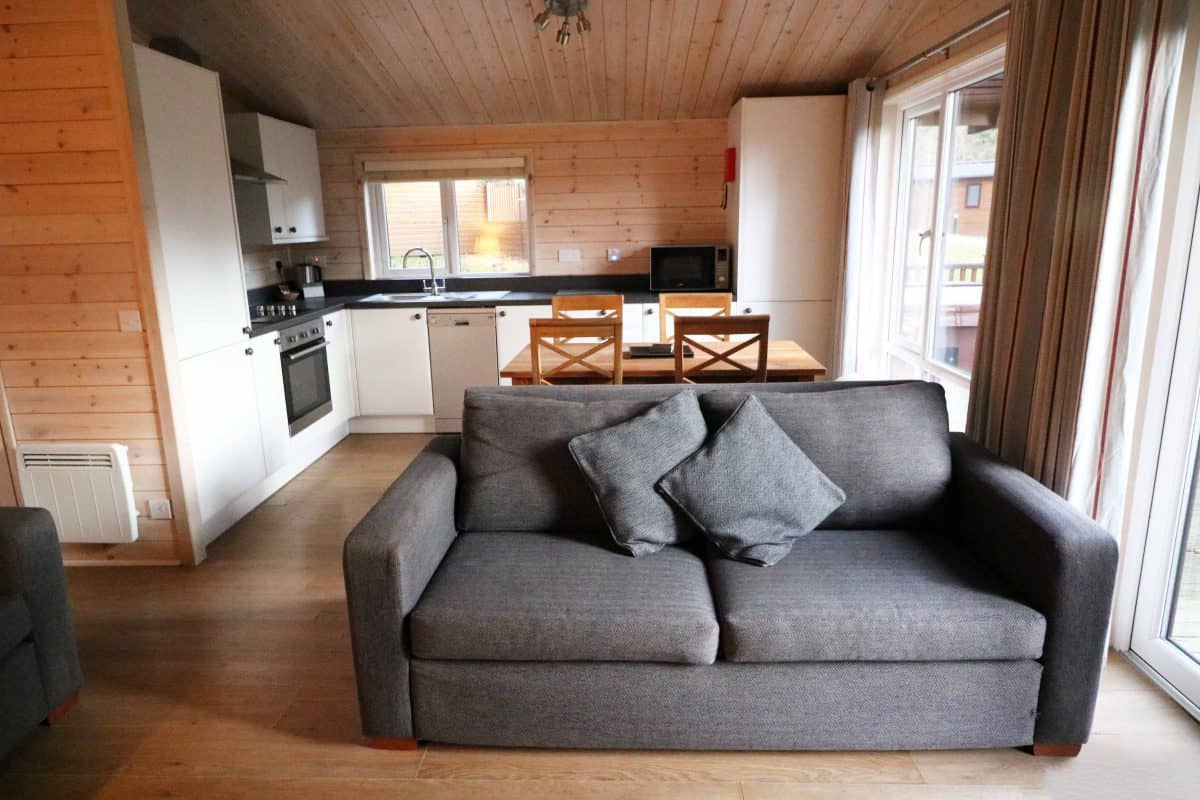 The lodge had plenty of fresh towels – we only had to bring extra ones for swimming – and there was even oven gloves, a tea towel, dishwasher tablets, washing up liquid and a washing up sponge. That's so much more than we expect from a self catering holiday! There was even a little basket of tea and coffee supplies to get us started and complimentary toiletries in the bathroom. If you go to Landal Sandybrook and expect a typical holiday park experience then you are in for a lovely surprise!
The part of our break that the children were most excited about was having a hot tub which we used every day whilst we were away. It was easy to use, a great temperature and such a relaxing experience – even with the children chatting away next to us. Staff do check the hot tubs twice a day but we only noticed them as we were leaving the lodge one day – they tend to do the checks at times when the hot tubs aren't usually in use.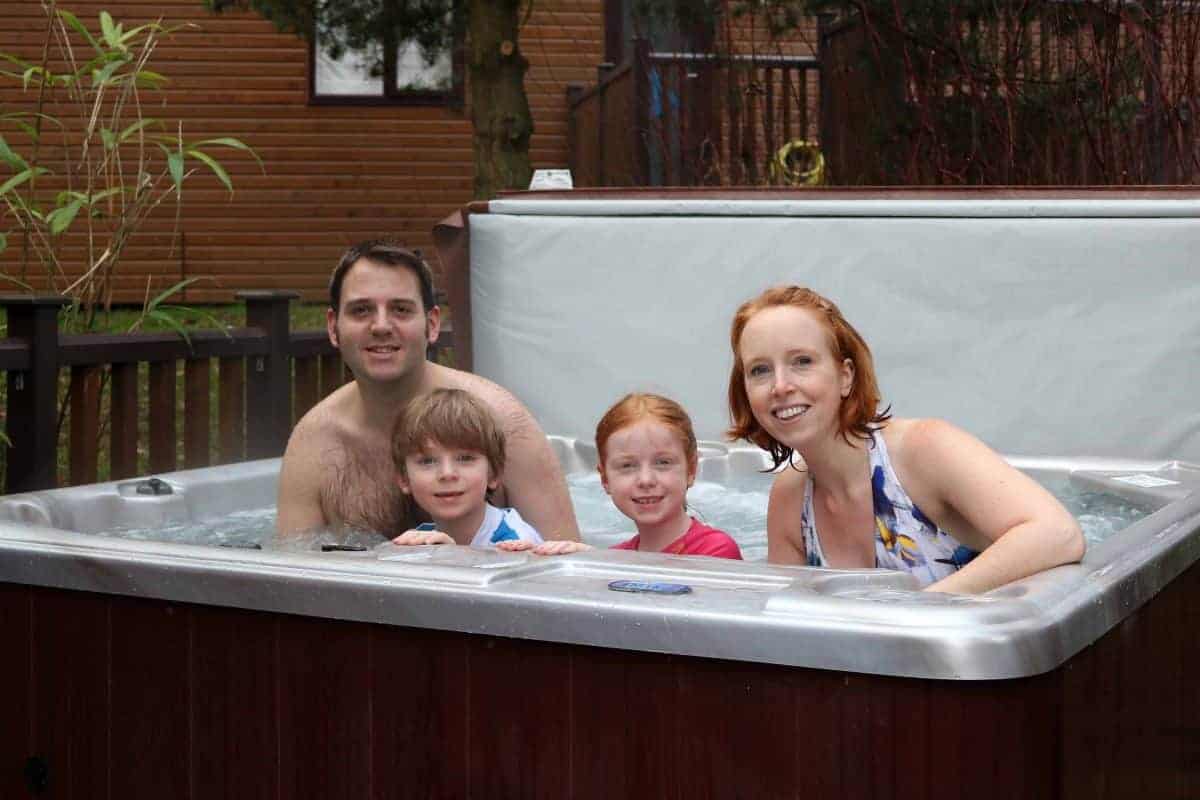 The Sandybrook country park site is smaller than Darwin Forest but it still had the same relaxed and rural feel to it. It really felt like we were in a forest in the middle of nowhere which is just what you want when switching off with your family for a weekend.
We used the Sandybrook indoor swimming pool during our stay and it was a good size complete with jacuzzi and sauna. There was a dry seating area for spectators too which is great if the whole family aren't going in the water.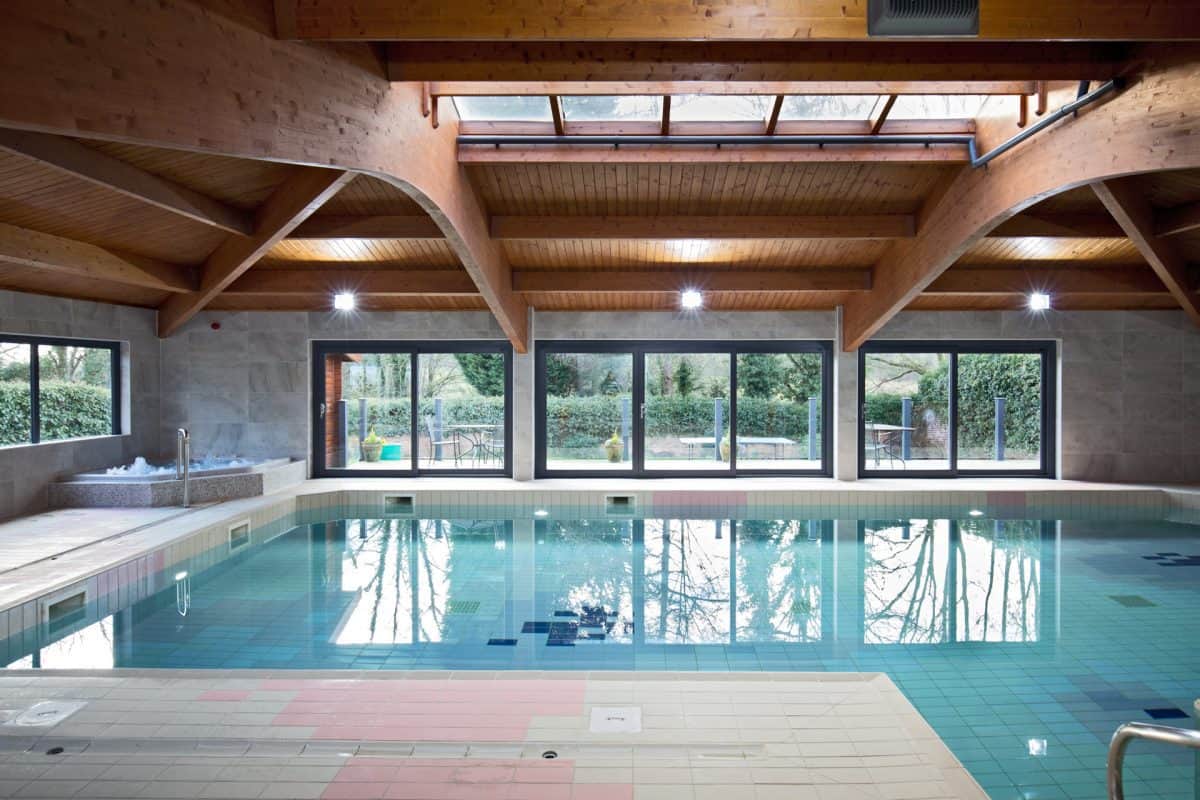 Sandybrook is also home to the Coach House Bar and Restaurant which looked like such a sociable place to spend time. It's open to people staying at Sandybrook as well as anyone from outside the site so it does get busy – we were advised to book a table to make sure we could be accomodated.
Above the restaurant there's a Games Room which was great fun for children and adults alike. It had two pool tables, air hockey and table football for 50p a go. This is great to keep children amused whilst waiting for dinner or on a rainy day.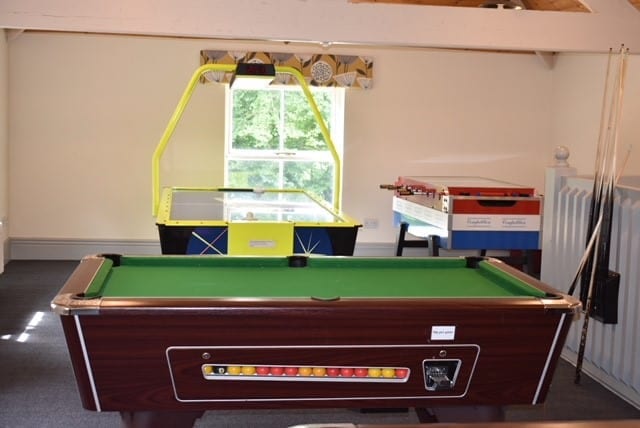 At Sandybrook there's a lovely woodland walk which taught the children about wildlife and the trees in the forest as we enjoyed a walk. It was quite muddy in places but the children loved it!
Sandybrook has a really fantastic adventure playground with climbing structures, a swing and trim trail. There are also activities that you can pre-book like archery, fencing and sea scooters in the pool. These are all really good value and open to a wide range of ages.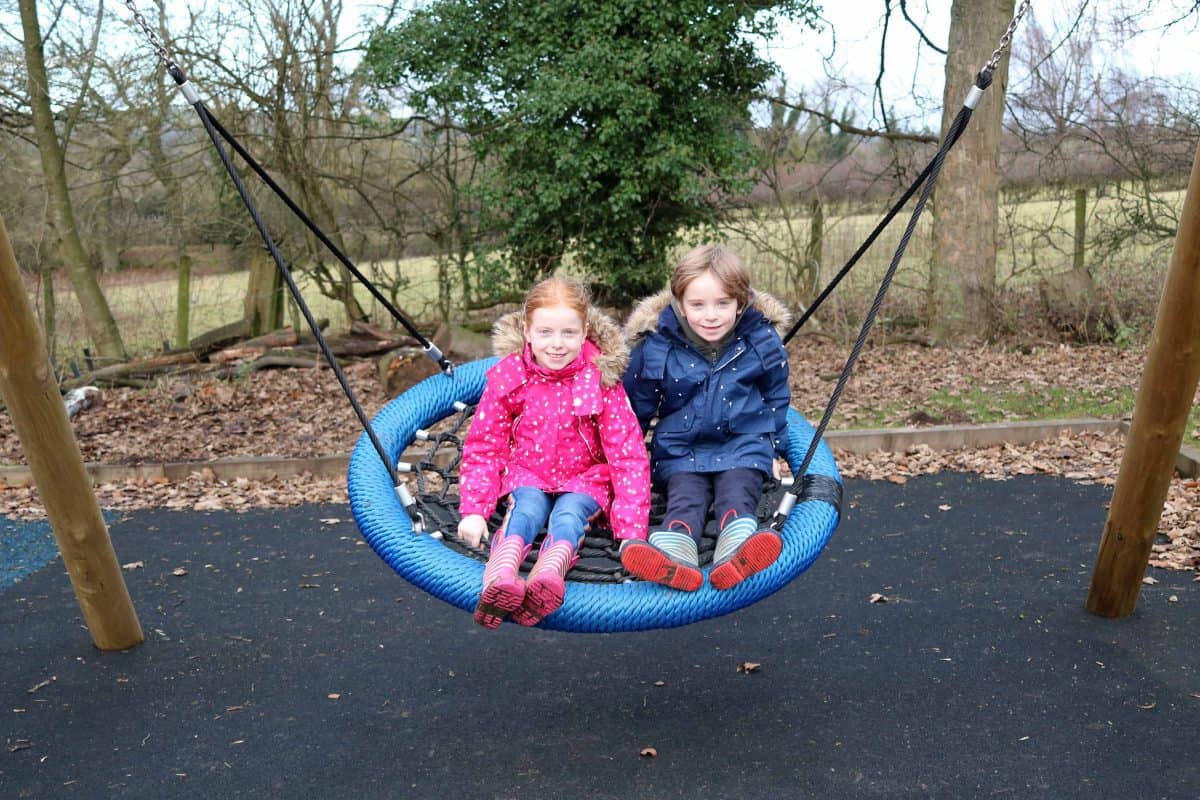 For younger children there's a lodge near reception that is full of toys, books and things to do. It's the perfect space for toddlers and it even has a playhouse on the decking.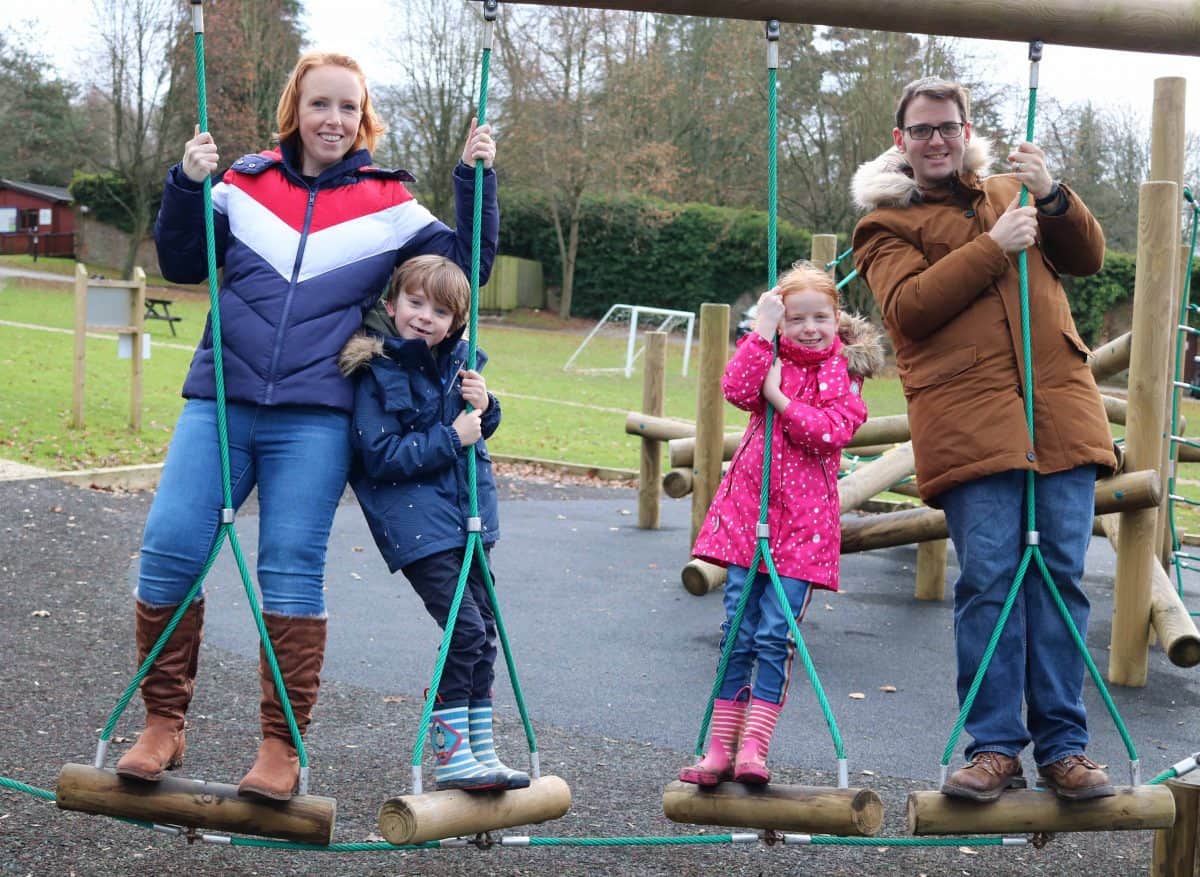 One thing that feels like a tradition now is playing Mini Golf when we go to a Landal park. The children absolutely love this and for £6 for the four of us it's a great value activity too. The course had nine different holes of varying difficulty and it was a great way to pass an hour or so.
The Sandybrook park is in such a great location. We spent a day at Chatsworth House which was about half an hour away and there are so many other attractions and villages within a reasonable distance too. It's a great base for exploring the local area and the perfect place for a family break. We had such a nice weekend there.
Landal Darwin Forest is also only about forty minutes from Sandybrook and lovely to visit if you have a trip to Bakewell or the surrounding area. They have a bigger leisure complex on site, their own crazy golf course and the Little Monkeys play centre which is fantastic for a rainy day.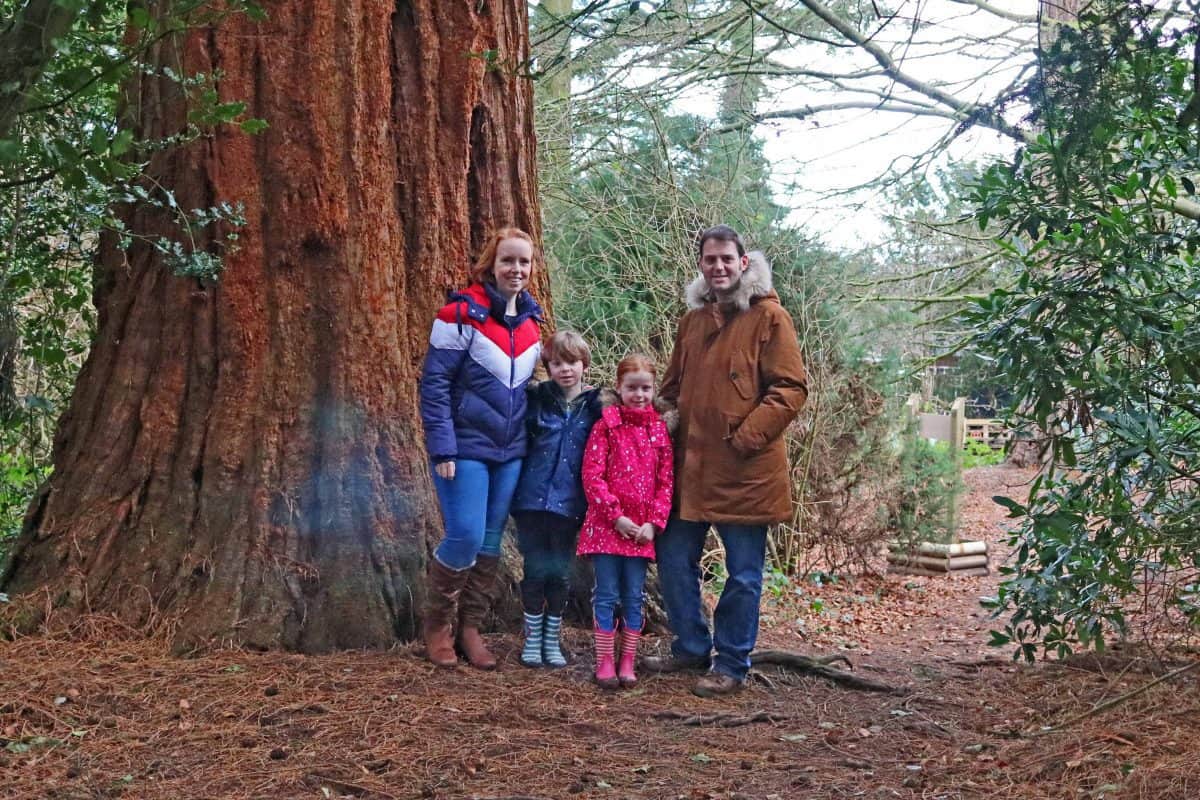 Our lodge at Sandybrook was really comfortable. We slept really well, the adjustable heating was perfect and the shower was really powerful. The park was really quiet, especially overnight, and we had our own parking spaces right outside the lodge. There honestly isn't anything more we could have needed.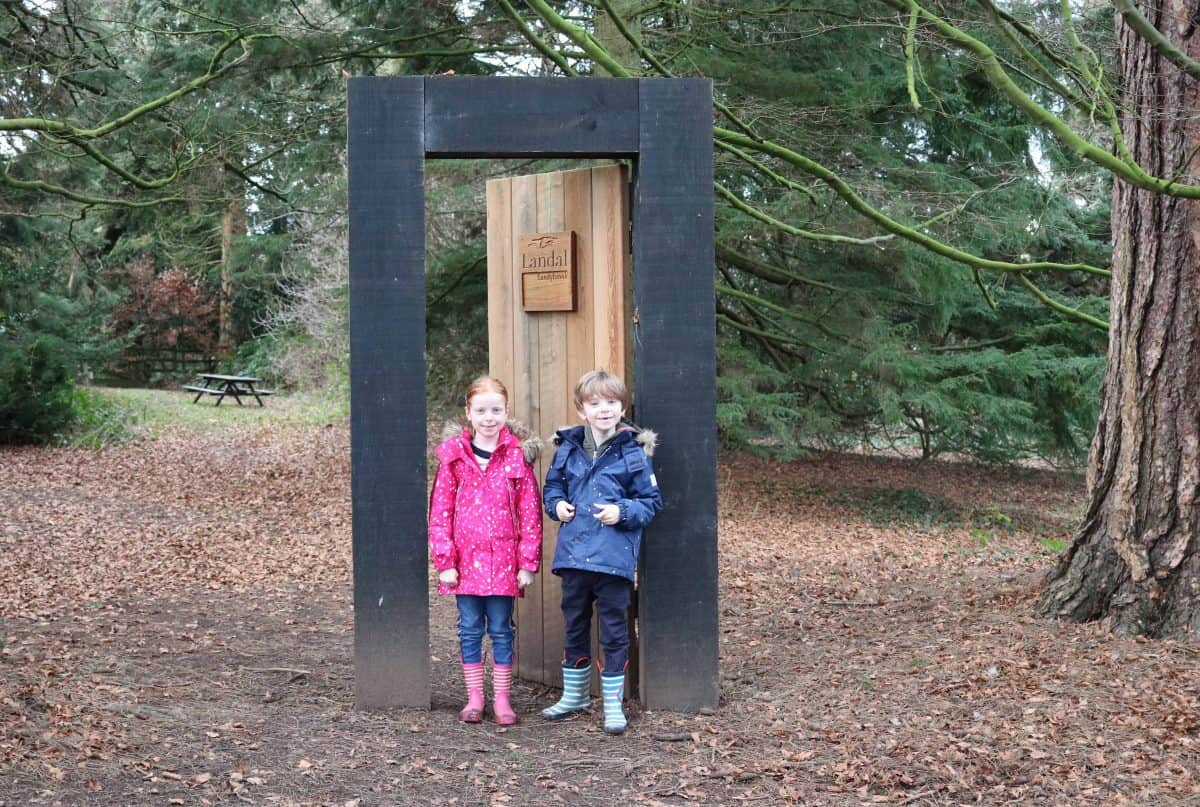 The Landal parks in the UK are fantastic for a family break away and Sandybrook had everything we needed for a relaxed winter weekend. Landal, formerly Pinelodge holidays, also have pet friendly lodges. I can imagine it being a completely different atmosphere in the summer – living in the hot tub and on the decking!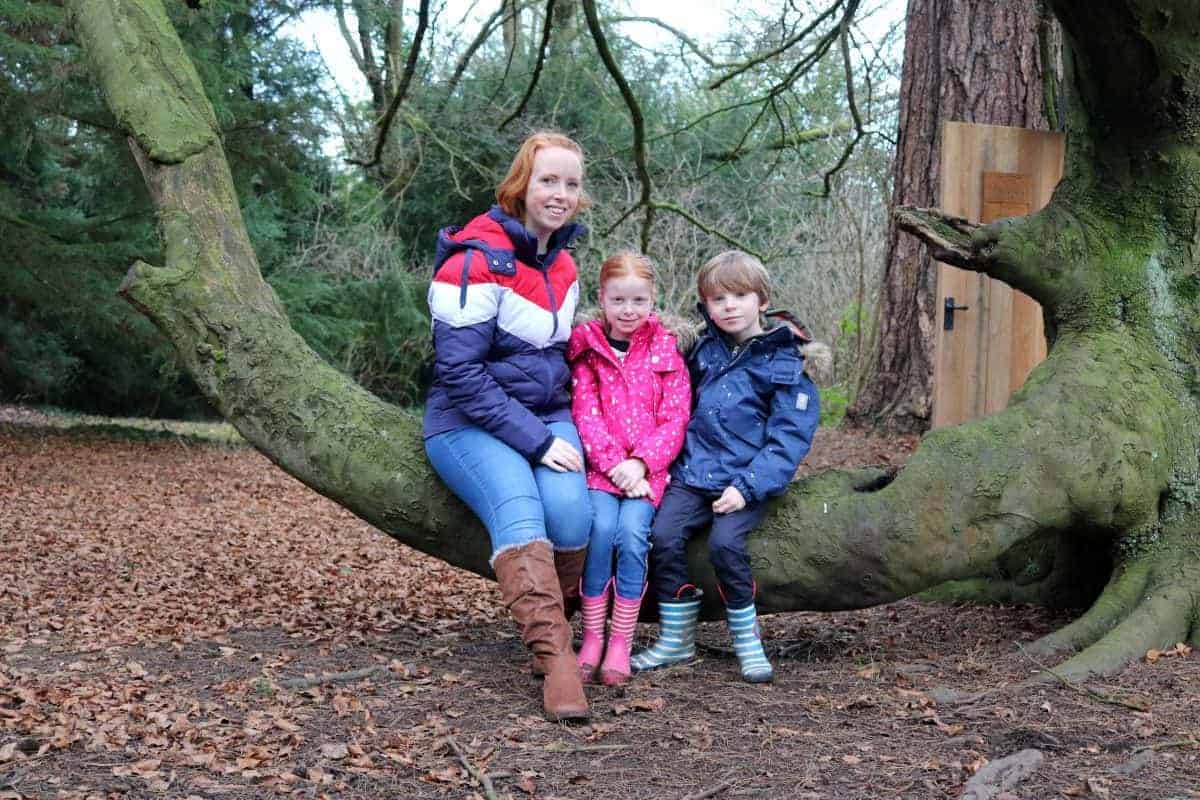 The children have asked when we can go again and I'm sure we'll be making this into an annual tradition, finishing our holidays at a Landal park. The only trouble next time will be choosing between Darwin Forest and Sandybrook!
You can find out more about Landal Sandybrook over on the Landal website and here's a little video we made of our break: