Disclosure: We were invited on the mentioned breaks in order to review but weren't asked to write this post.
Over the last couple of years we've been lucky enough to have a winter break at both Landal Sandybrook Lodges and Landal Darwin Forest, giving us so much time to explore the beauty of the Peak District National Park.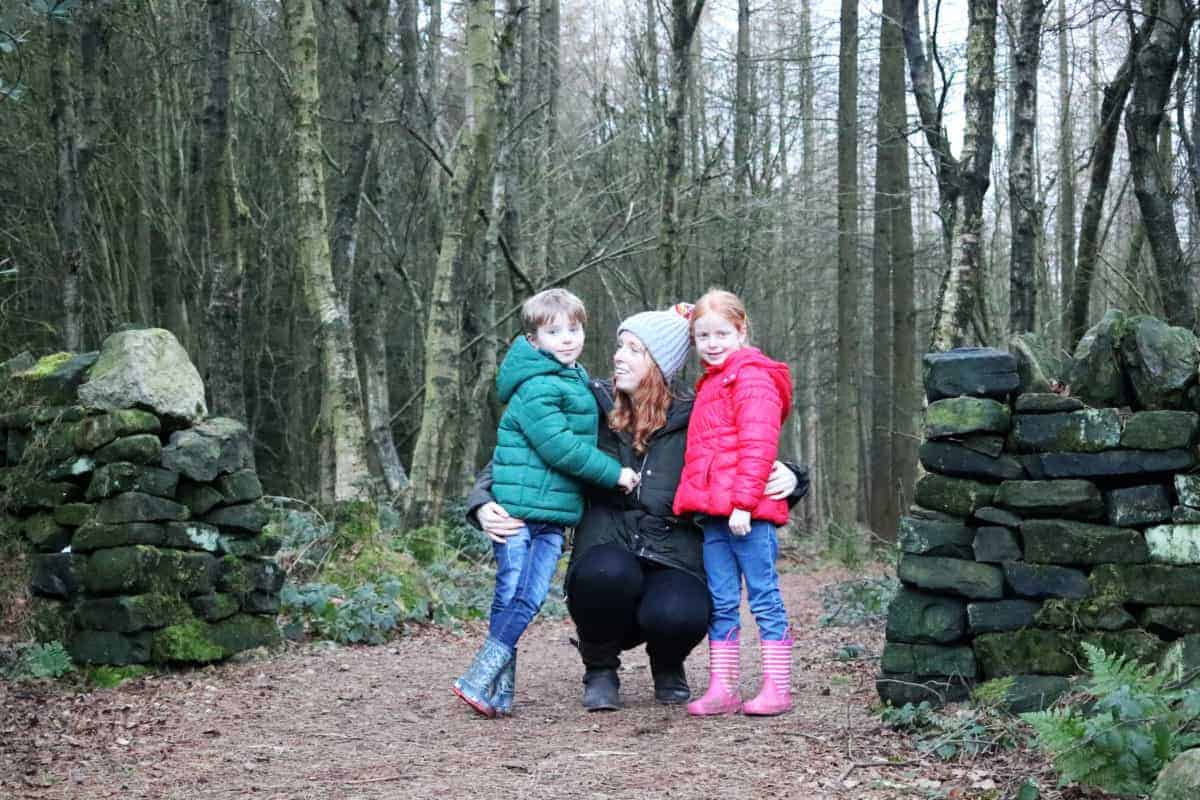 So, if you've been looking at staying with Landal GreenParks in the Peak District you might be wondering which park is better to stay at, which park is best for you? Sandybrook or Darwin Forest? How do you choose?
Both parks are fantastic for exploring the local area, everything the Peak District has to offer and days out like visiting Chatsworth House, exploring the Monsal Trail or popping to a National Trust site.
We first stayed at Darwin Forest Country Park, a 44 acre holiday resort between Matlock and Bakewell, full of 137 Scandinavian Redwood lodges and fantastic facilities. There's a great size indoor swimming pool and gym, a pub restaurant, a convenience store and the Little Monkey's children's play centre.
In comparison, the Sandybrook country park is home to just 53 lodges making it a small and peaceful holiday park. The luxury lodges are set in what used to be the grounds of a 19th century manor house with a beautiful and historic bluebell wood. There's an indoor swimming pool, Coach House restaurant and games room on site and it's located close to the picturesque market town of Ashbourne.
As you can see, Darwin Forest is a lot bigger than Sandbrook. But, both have their similarities:
A nature trail and woodland walk for families to explore and plenty of outside space
Fantastic leisure facilities – swimming pools, jacuzzis, saunas and steam rooms.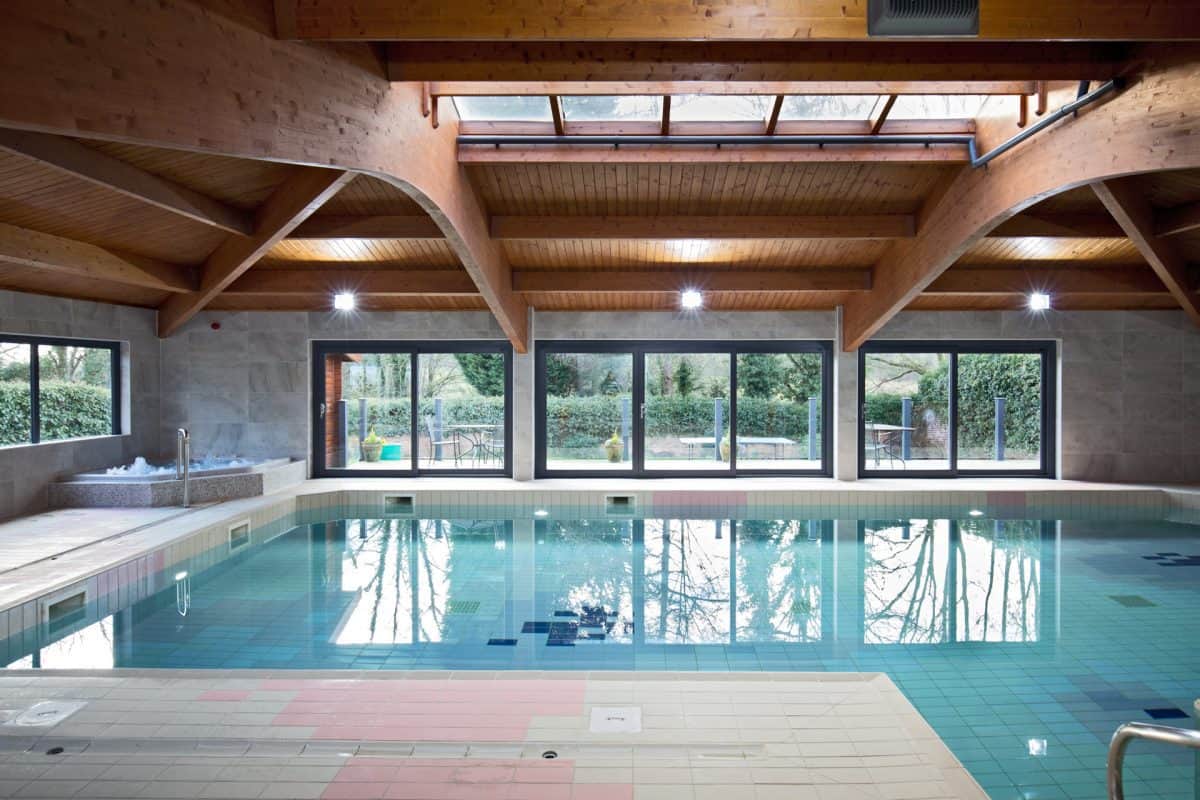 On site restaurants so you can choose to either self cater or eat out, the perfect balance on a holiday.
Activities for all the family – Archery, Body Zorbing, Fencing, Mini Golf and so much more.
Play areas and games rooms.
Top quality lodges that provide a home from home, many with hot tubs and many are pet friendly too.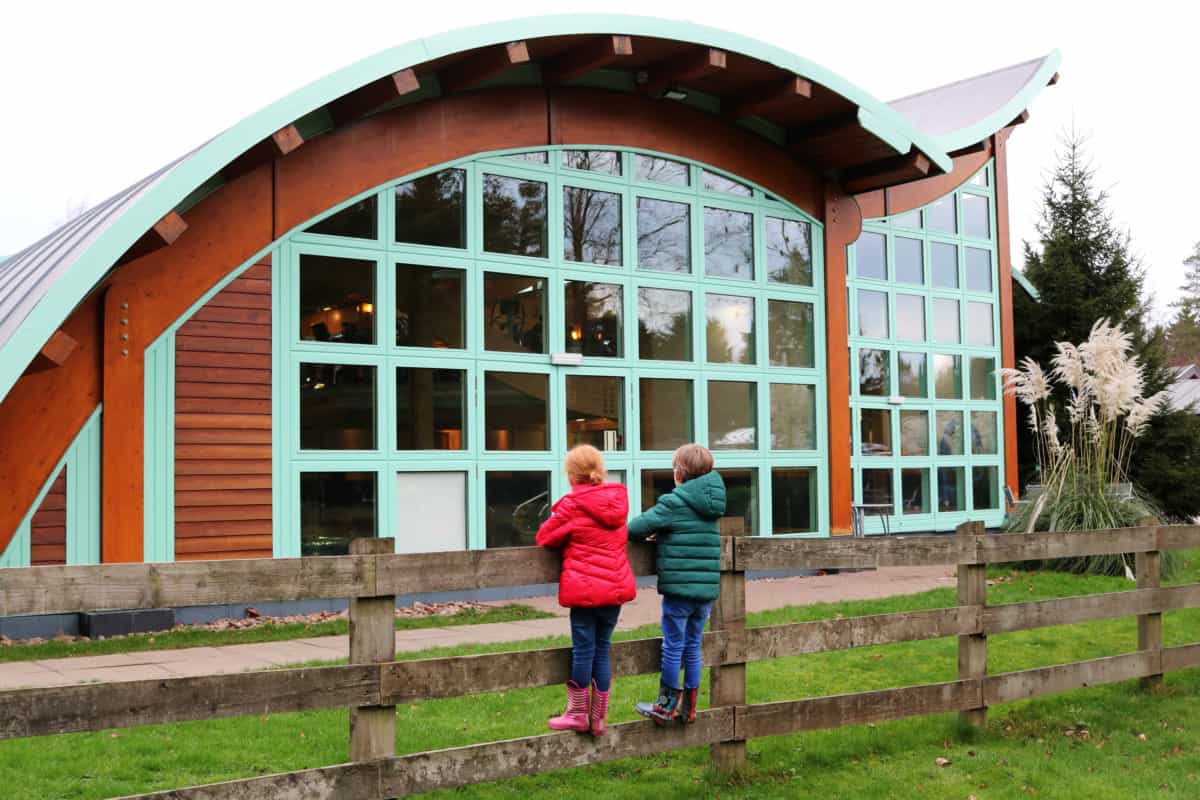 Both locations give a fantastic family holiday with all the facilities and amenities that you could need for a break away. But, having experienced both locations I would have a preference for each site depending on the type of holiday I was after.
Sandybrook is great for a quiet break away, a weekend as a couple, a break with extended family or even just a low key, relaxed break as a family. It's a beautiful, tranquil site that is just right for down time at any time of the year. But, it's also only 25 minutes from Alton Towers making it a great base for a trip to the theme park.
Darwin Forest on the other hand is a bigger site that would be perfect for a busier break away. If you were looking for somewhere with something to do all day every day then Darwin Forest could be the place. With all the benefits of Sandybrook as well as an on site soft play and a trim trail in the forest it's a great location for a family great to keep children entertained.
But, Darwin Forest is also great for down time, just like Sandybrook, with the nature trail, mini golf, outdoor space, leisure facilities and beautiful lodges.
Writing this I think I've only reinforced that both Darwin Forest and Sandybrook are fantastic holiday locations for down time, time together and a break from the norm. I wonder which Landal site we'll venture to next? If you have any questions about either site let me know and I'll do my best to answer them.