Disclosure: We were sent the featured products for the purpose of this post however all opinions are my own.
Gazillion Bubbles is a brand that gives kids the ultimate bubble experience as the bubble solution creates bigger bubbles and more of them too! This year their product range is expanding and we were lucky enough to be sent the new Gazillion Bubbles products to try out.
The children have always loved bubbles but having something at home to help them create long lasting, big bubbles is always something they really appreciate. The first thing we tried was the Gazillion Bubbles Bubble Rush which is a really high powered bubble machine. It blows so many bubbles compared to any other bubble machine we've tried in the past.
Bubble Rush was really easy to set up. It comes as a three section unit. Batteries are added to the bottom part of it, a bottle of bubble solution is inserted in the top and it's ready to go. The children were able to press a button and so many bubbles automatically started appearing from the top. It was such great fun!
The thing I loved about the Gazillion Bubbles machine is that it recycles the excess bubble solution. When the bottle on the top is empty you can refill it from one of the sections of the main unit and it's pretty impressive how far one small bottle of solution goes. The children had hours of fun without needing new batteries or bubble solution! The set comes with one bottle of bubbles to get you started too.
The Bubble Rush is so much fun. When placed on a flat surface with space around it the children were able to run around in a whole cloud of bubbles. The bubbles travelled so far around the garden and lasted a really long time. This would be an amazing addition to a garden party through the summer.
We were also sent the Gazillion Megabubble Blaster which you add batteries to, screw in a bottle of special blue solution and you can then create really big and long bubbles like you've never seen before.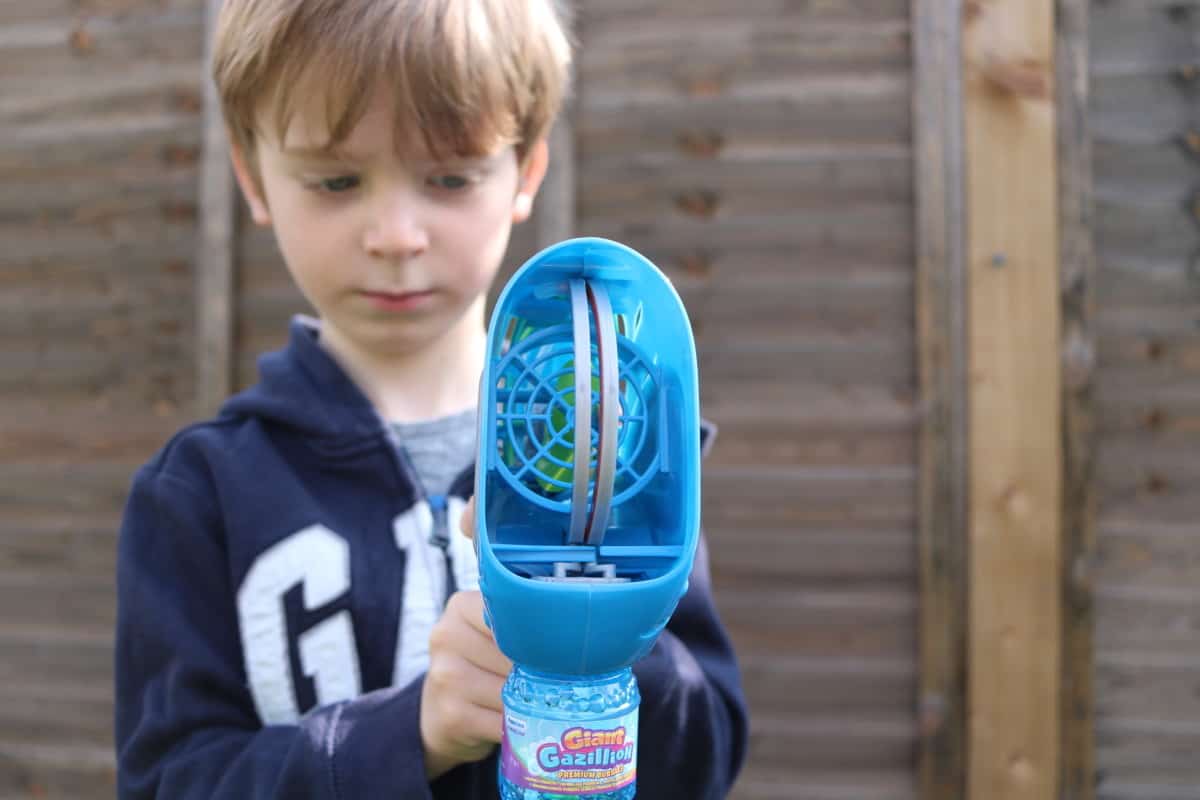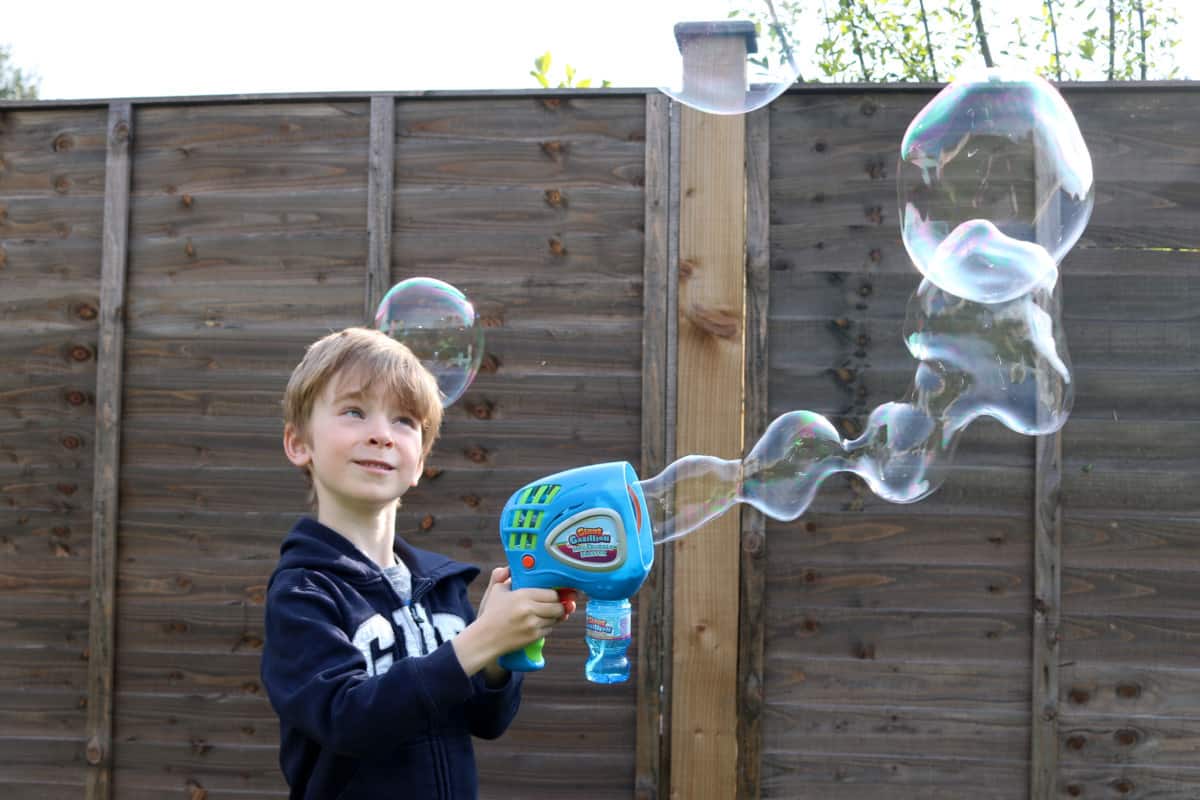 LP and Little Man were in complete awe of the bubbles that the Gazillion Megabubble Blaster created. Once they'd got the hang of pulling the trigger on the blaster they were able to create impressive bubbles easily.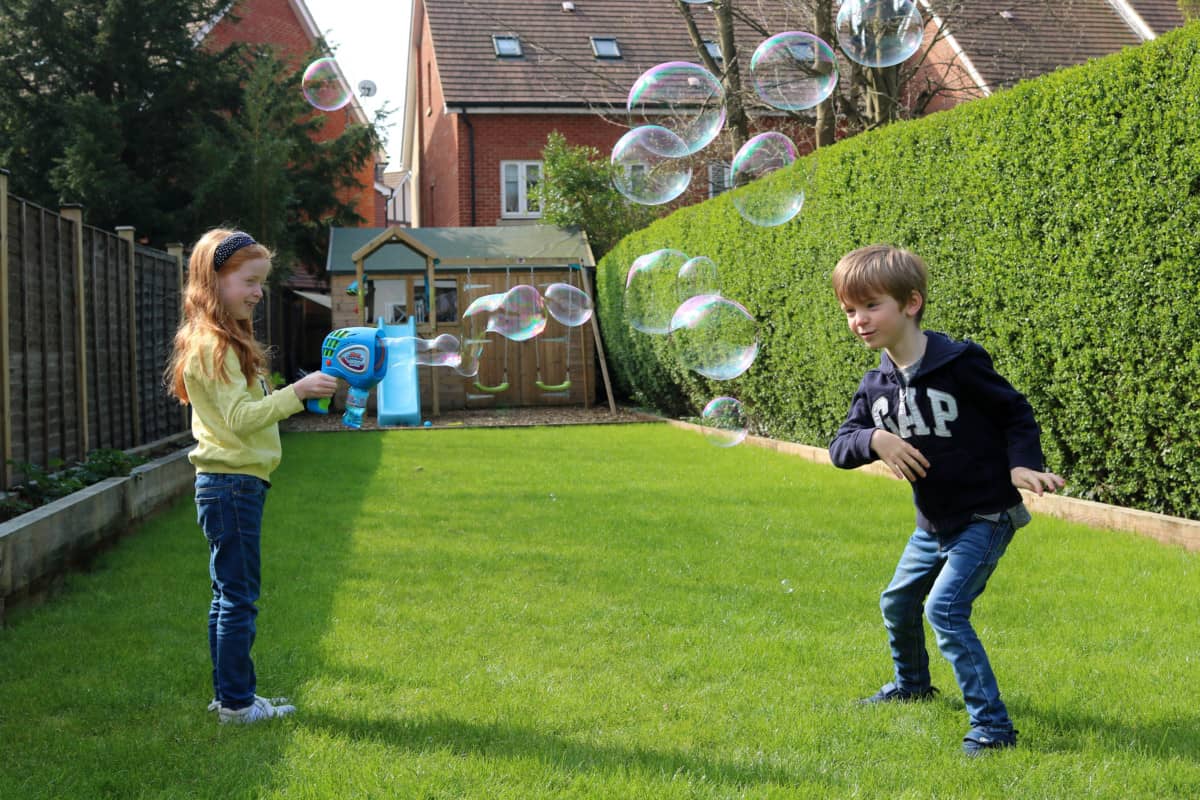 Gazillion Bubbles really do create premium bubble products and they are like nothing we have ever used before. We have had so many bubble solutions and toys, bubble wands and bubble machines but none have kept the children's interest for as long as Gazillion Bubbles. I know they'll be a feature throughout our summer.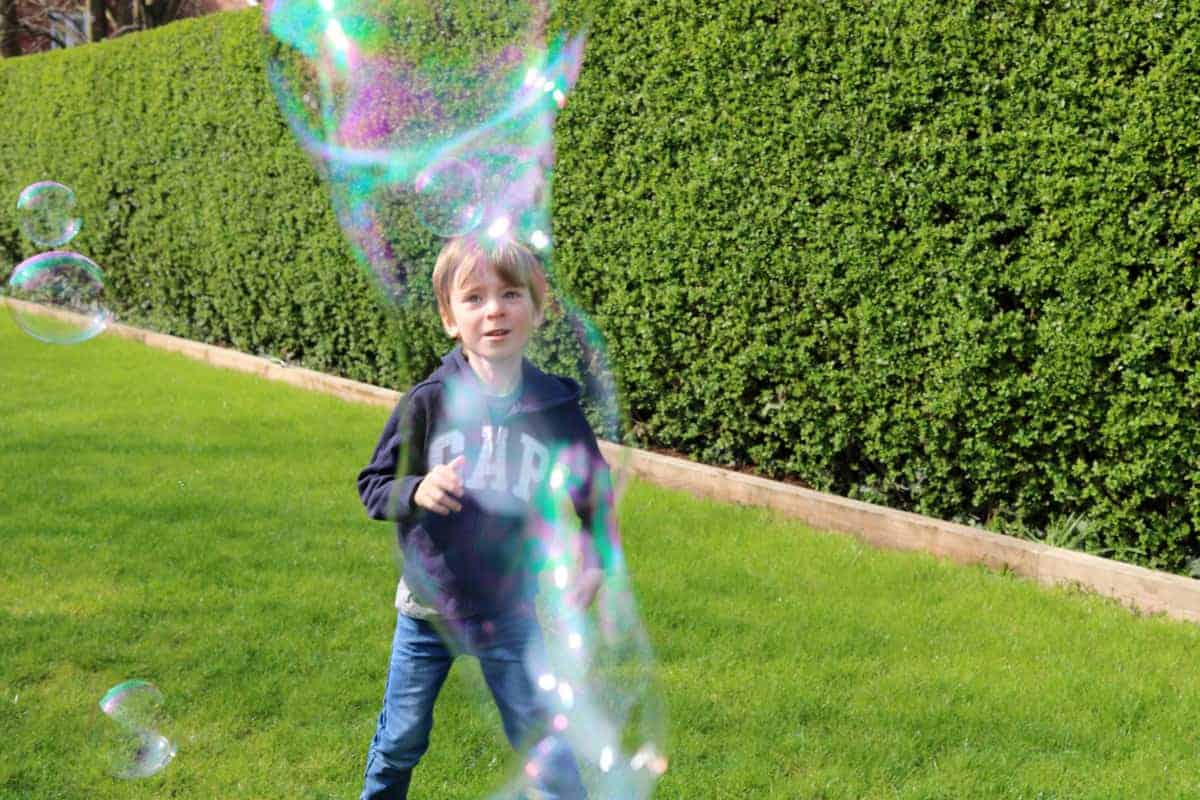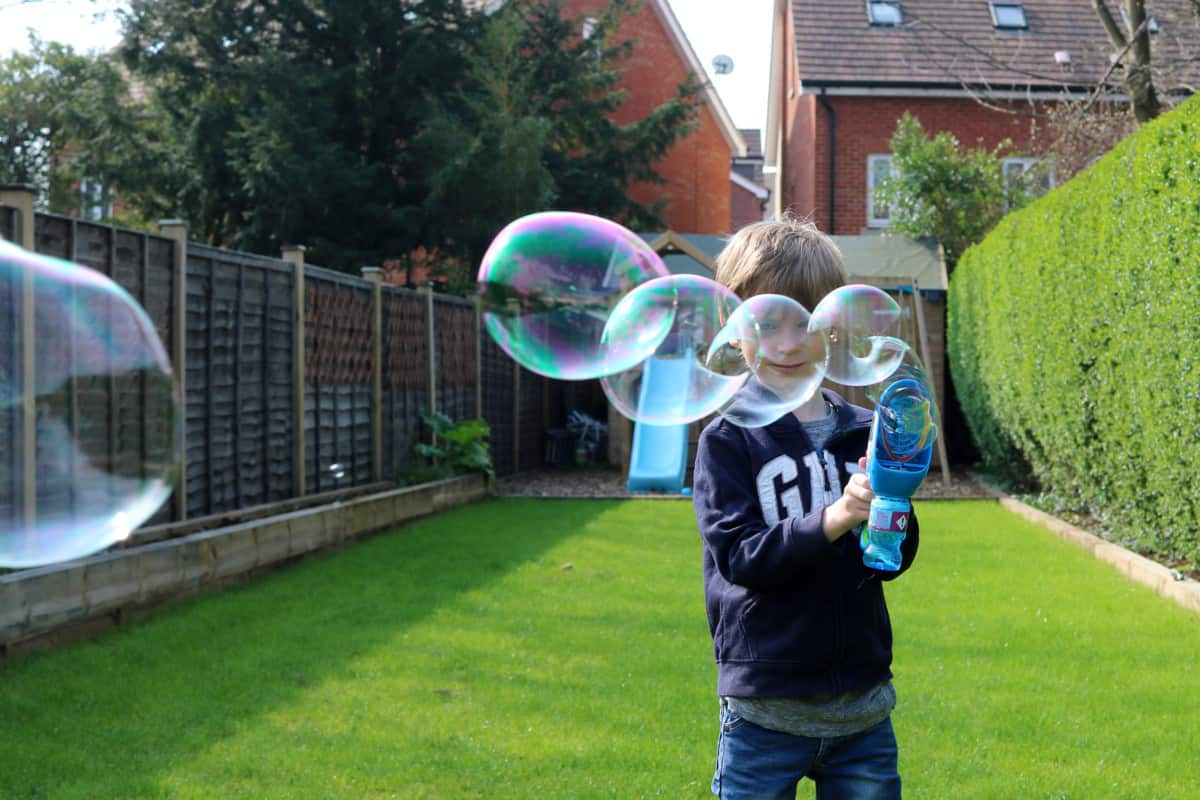 Gazillion Bubbles solution refills come in a variety of sizes and can be bought along with the other Gazillion Bubbles products from from Argos, Tesco and Amazon.
Bubble Rush has an RRP of £20.00 and the Giant Megabubble Blaster has an RRP of £10.00