During our holiday in Stoke on Trent we visited Wyevale Bridgemere Garden Centre Nantwich – the biggest garden centre in the UK. It was huge and I don't think we actually saw much of it. But, it had full size shops inside it – Lakeland and Hobbycraft as well as an aquarium to buy fish, two different restaurants and a soft play. The children were most excited by the Jurassic Golf that we saw as soon as we entered the garden centre so thought we'd pass some time with a game of crazy golf.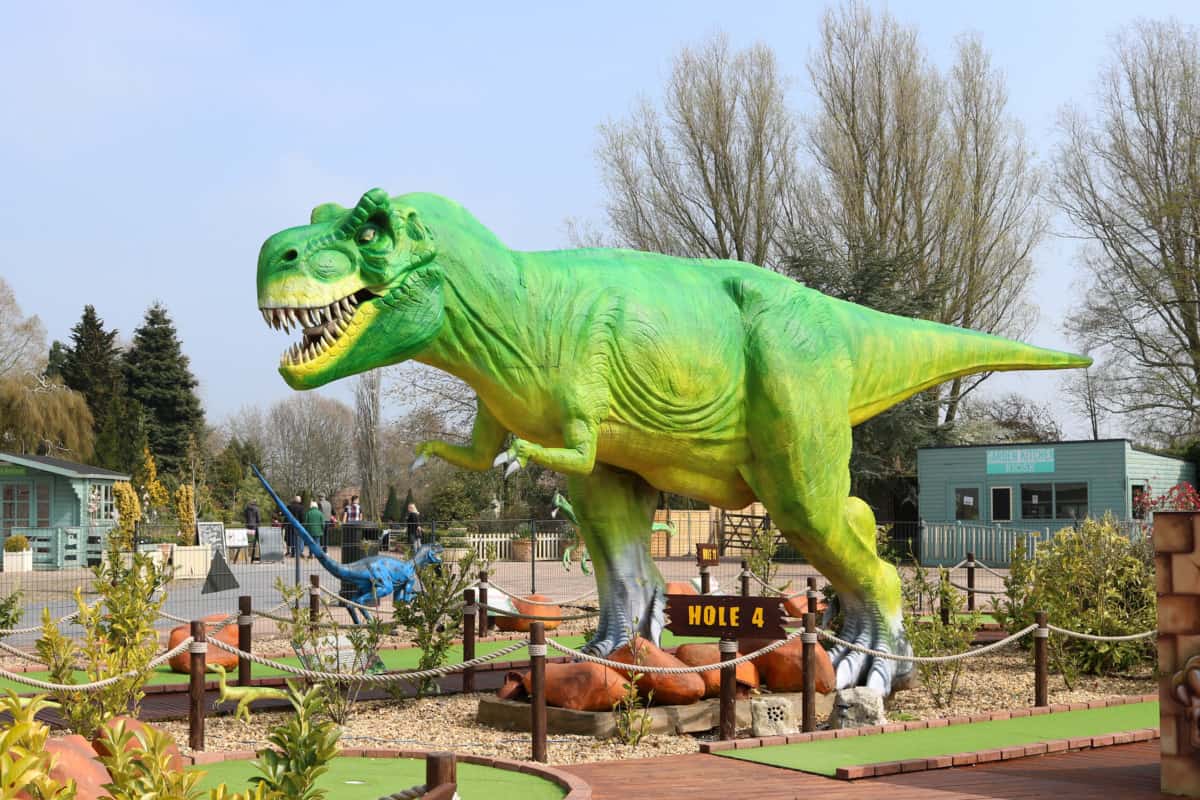 The children have only played crazy golf once before but they couldn't wait to give it another shot with the dinosaur mini golf. They were given clubs that were right for their height and a ball each and off they went to the first hole in the course.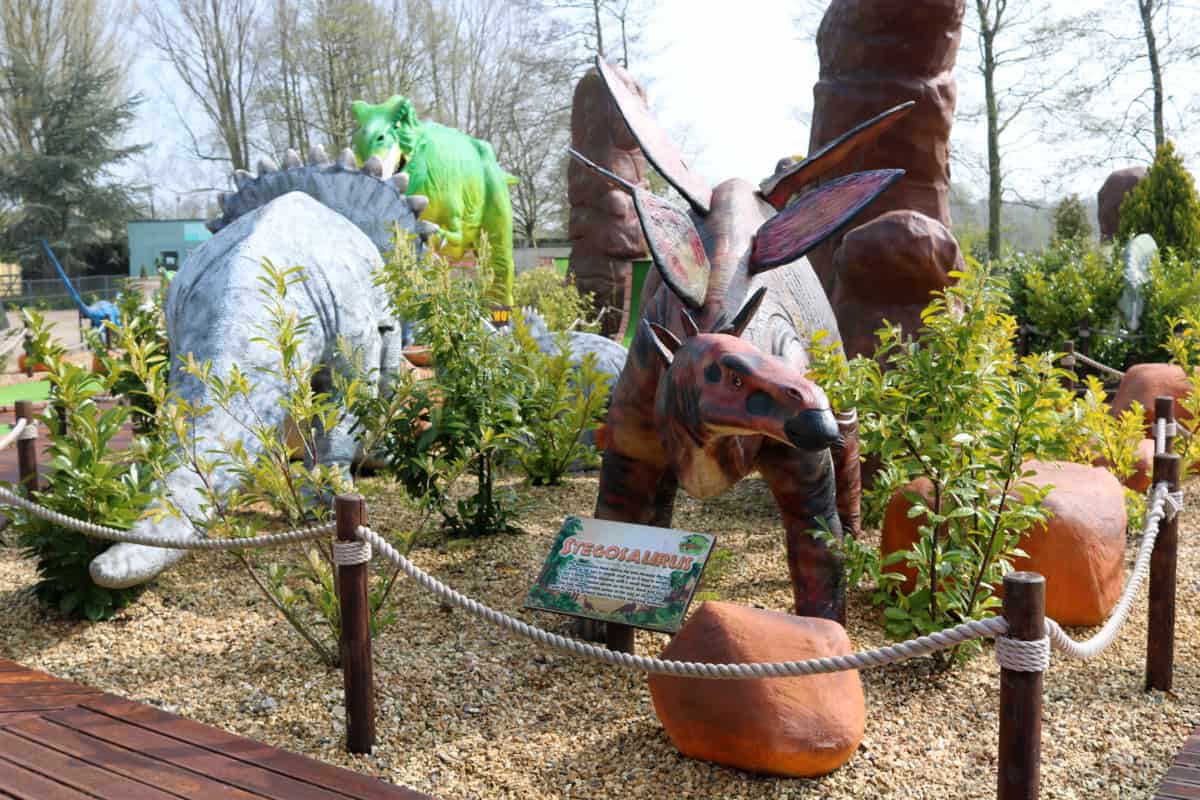 Each of the twelve holes on the dinosaur adventure golf course had a different difficulty and started off easy, getting gradually harder as we worked our way around the golf course. Around each of the holes there was a Jurassic landscape completely with so many plants as well as dinosaur models, a huge model aeroplane and even a T-Rex that moved and made realistic noises! The children were totally immersed in the whole jurassic feel of the dinosaur crazy golf.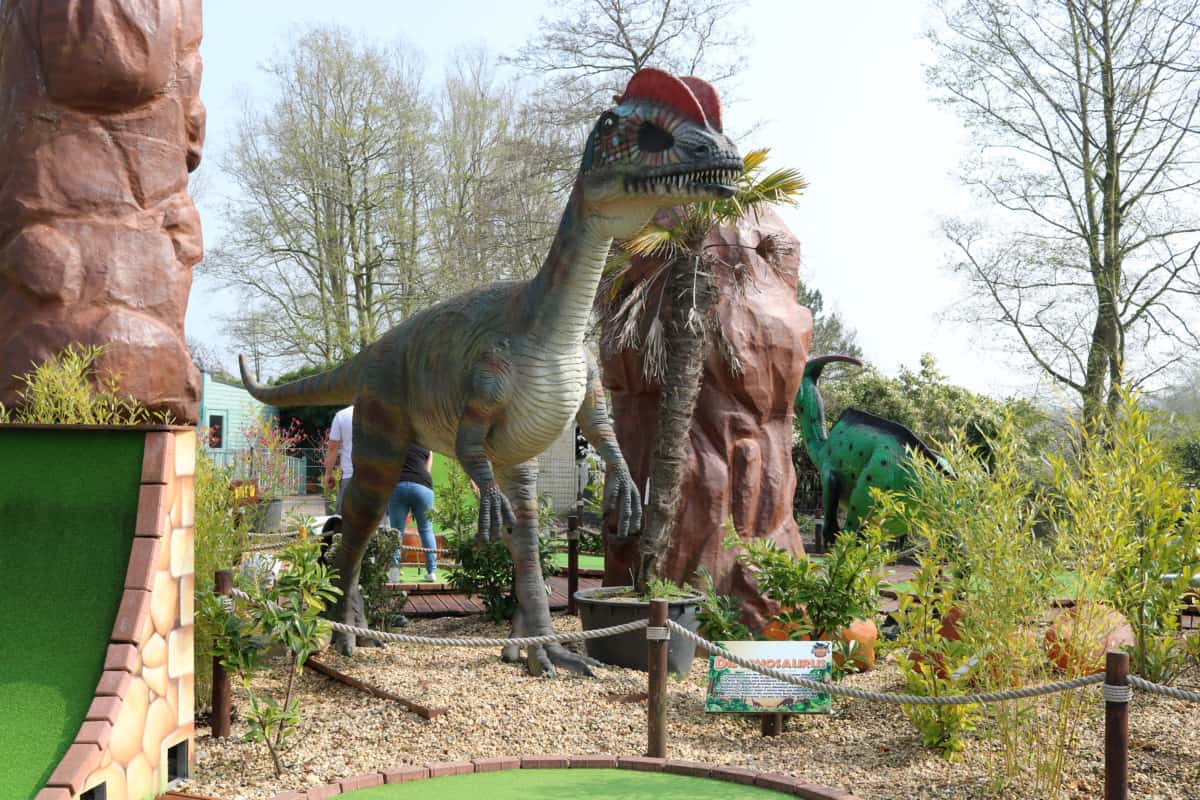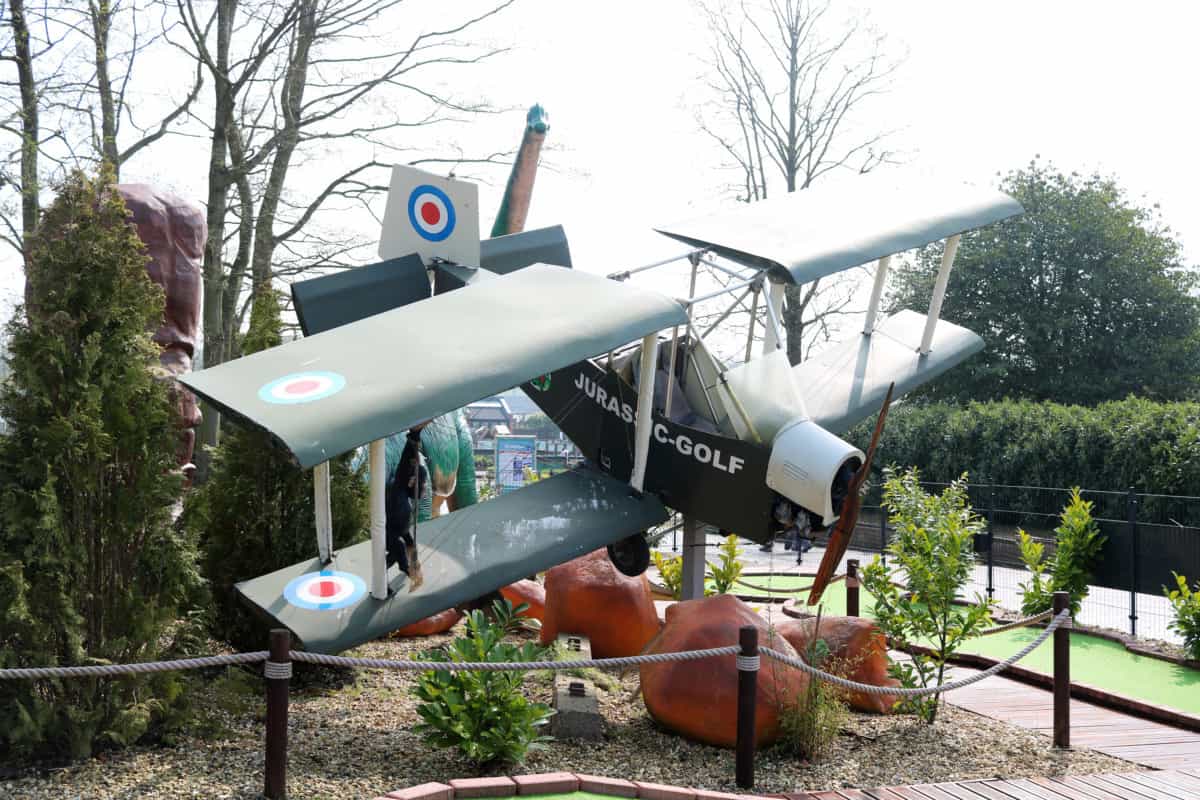 The mini golf course took us around an hour to work our way around with three children – and it would definitely take longer if you had preschool age children with you. On the other hand, if your children are older you would probably go around the course much quicker.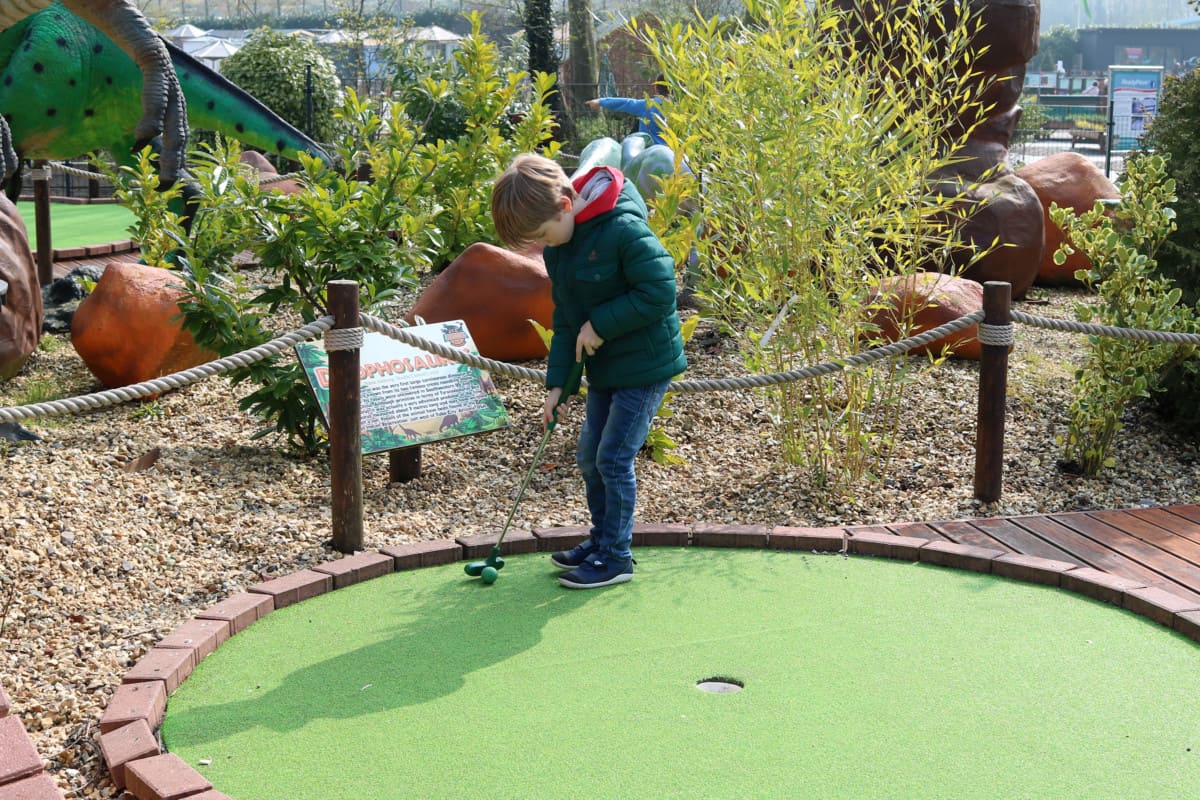 The children loved playing dinosaur golf and I know that if our local garden centre had crazy golf it would be much more appealing for children to visit than just looking at plants or home accessories. Having Jurassic Golf at Bridgemere turns the garden centre into a full day out that can really be enjoyed by the whole family. I just wish we were closer! If you're ever visiting the Nantwich garden centre then pencil Jurassic Golf into your trip.
You can find more day out inspiration here: