*This is a paid post
As a family we love nothing more than matching outfits with LP and I having many of the same tops and the whole family having at least one set of matching pyjamas each year. Now, thanks to Sock Shop, our whole family can have matching socks too!
SockShop live and breathe socks. They absolutely love them – even more than our family love bright and bold socks! Since 1983 they've grown to have a vast range of socks in their online store and now stock over 70 brands with everything from school staples and plain work socks to funky patterns and character favourites.
Sock Shop sent us a variety of their socks to try out as a family and we loved how fun but well made all of the socks were. Their bamboo range of socks come in every pattern and design and we loved having a rainbow of feet amongst our family. They have options for men, women and children and even tights too!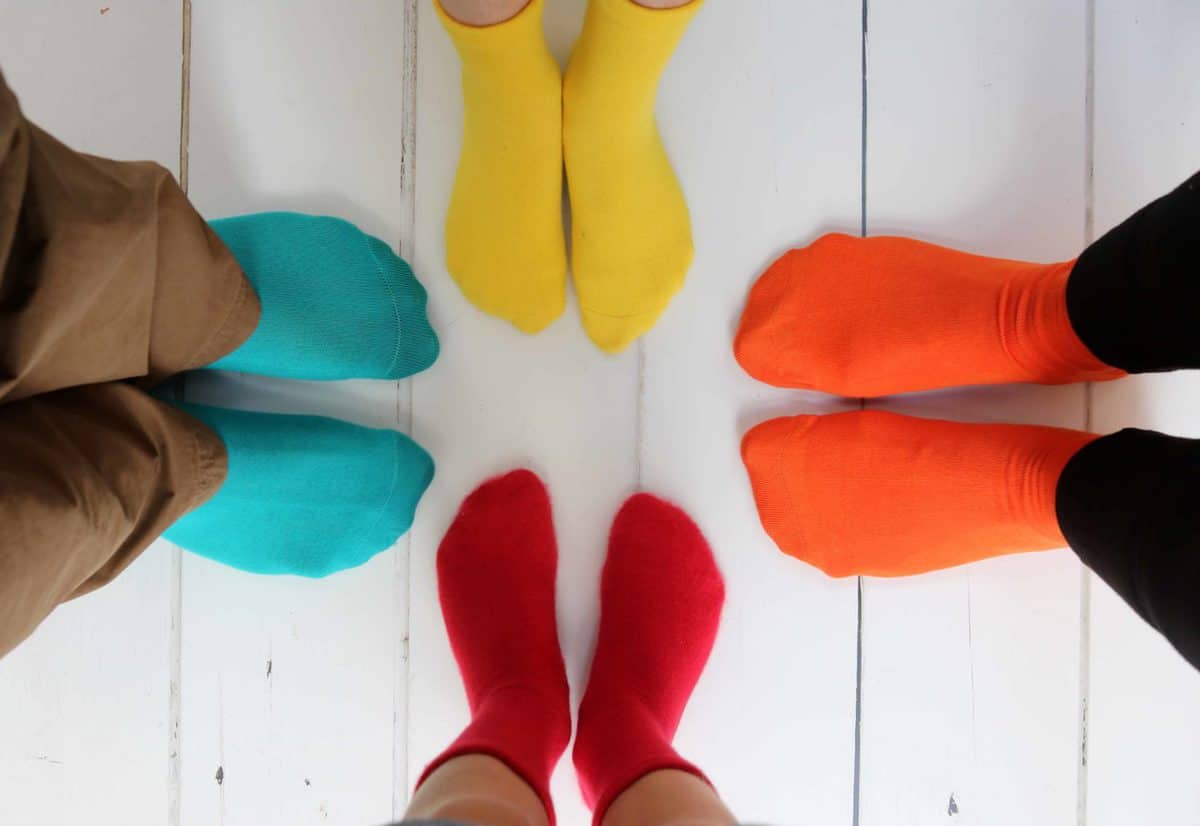 Bamboo socks are known for their incredible softness and are also much more absorbent than cotton. Plus, Bamboo's thermoregulation makes it warm when it's cold outside – great for the looming winter months.
Sock Shop have so many character options that the whole family love from the Muppets and Minions to Disney and Superheroes. The children loved that they could have their favourite characters on their feet and the adults could match! We all love to make a statement with our socks and Sock Shop is perfect for that.
The range at Sock Shop is fantastic and they even offer socks for bigger feet, diabetic socks, seamless socks and personalised socks. It's a one stop shop for all your sock needs – and they sell underwear and hosiery too.
We found the Sock Shop range to be really well made and good quality. They wash well and are affordable too. They offer delivery within the UK for just £1.99 and it's free when you spend over £40 with international delivery available too. It really is a great option if looking to stock up your sock drawer or buy a gift for pretty much anyone plus, Sock Shop have given me a discount code to share. Use WhatTheRedheadSaid10 for 10% off your next order.