Disclosure: We were invited on this day out for the purpose of this post however all opinions are my own.
When I was young I have fond memories of going to Margate, a walk along the beach, the arcades and the old Dreamland Pleasure Park when it was Benbon Brothers and park of the Margate Pleasure Beach. Dreamland closed when I was a teenager I thought it would be just another part of my childhood that I wouldn't get to experience again.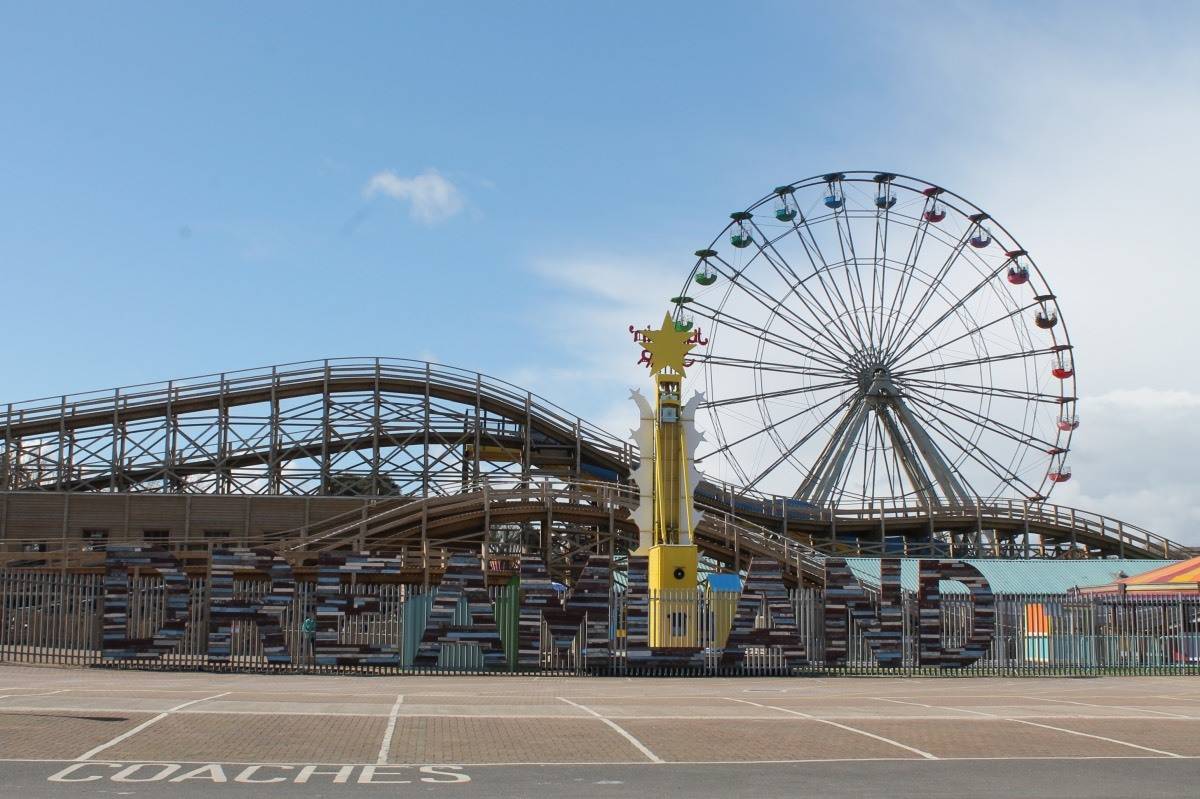 But it was announced that Dreamland Margate Kent would be opening again and I was excited to visit the theme park this Easter holidays with the children to see if it was the Dreamland that I remembered so clearly from my childhood.
Dreamland amusement park Margate is right on the Margate seafront, the big wheel very much part of the Margate skyline. It's easily accessible by train and also has a pay and display car park right next door – although this wasn't well sign posted as it's accessed round the block from the seafront. The parking can be paid for with coins or using an app on your mobile phone.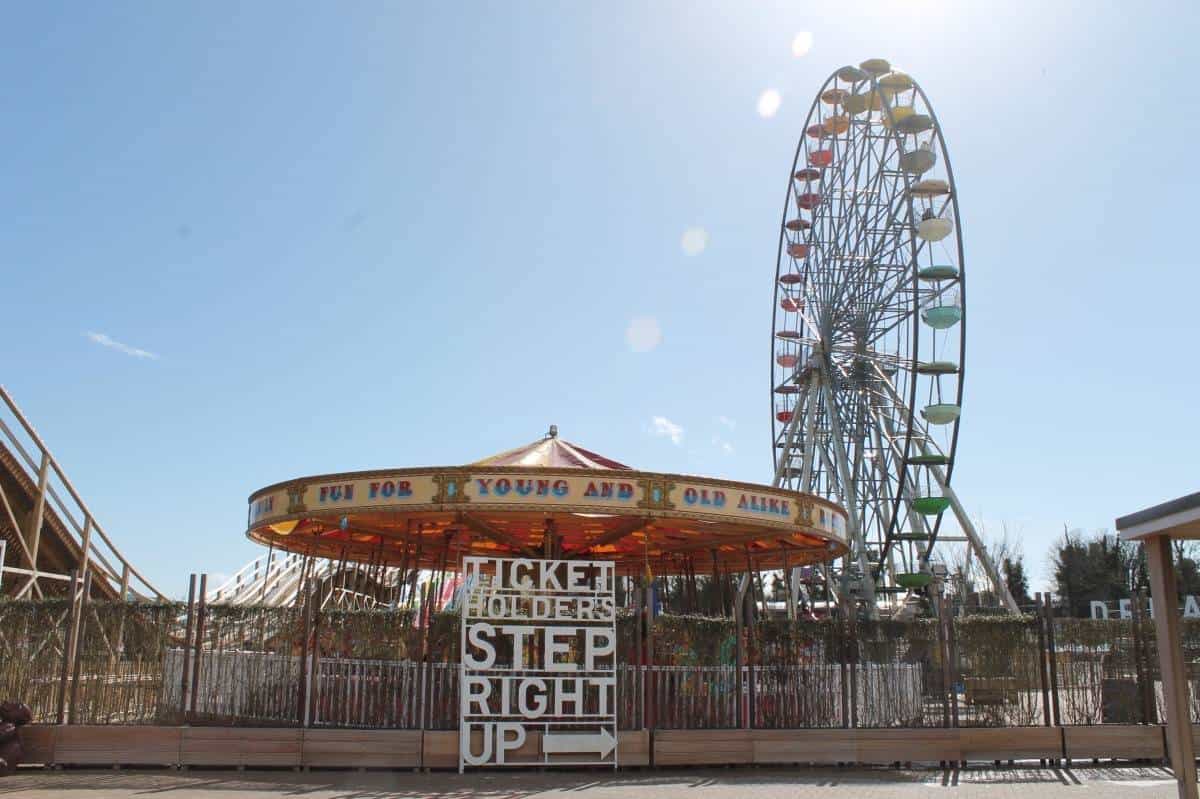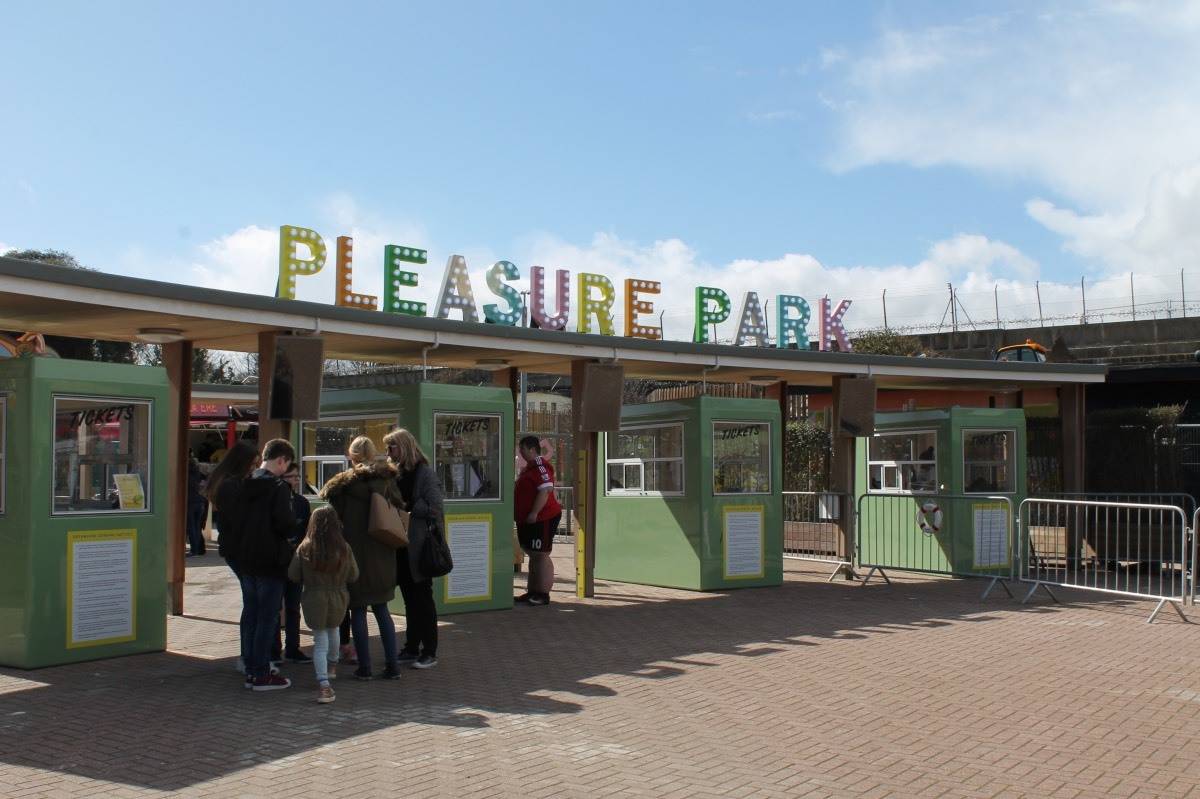 Dreamland Margate theme park can either be accessed from the car park or from the seafront although the car park entrance is more appealing. You enter the Dreamland site and on one side you can go through turnstiles to go on the rides. On the other side is a complex of arcades, food outlets, the Dreamland Ballroom and a roller disco – all of which you can access without paying the main Dreamland entrance prices.
Inside the Dreamland Pleasure Park there are a lot of rides with their own queue barriers and really friendly staff operating them. Each ride has a sign that states what height the ride is for and whether children need to be accompanied by an adult. Even with this information it would have been nice to have a map of some sort to show what rides were available and which were suitable for our children at a glance.
Many of the rides are suitable for children over 90cm either by themselves or accompanied – depending on the ride – so we could go on a lot of rides with the children. They really enjoyed the rides and the fun fair style of Dreamland and weren't disappointed that they weren't big enough for everything – like the iconic roller coaster.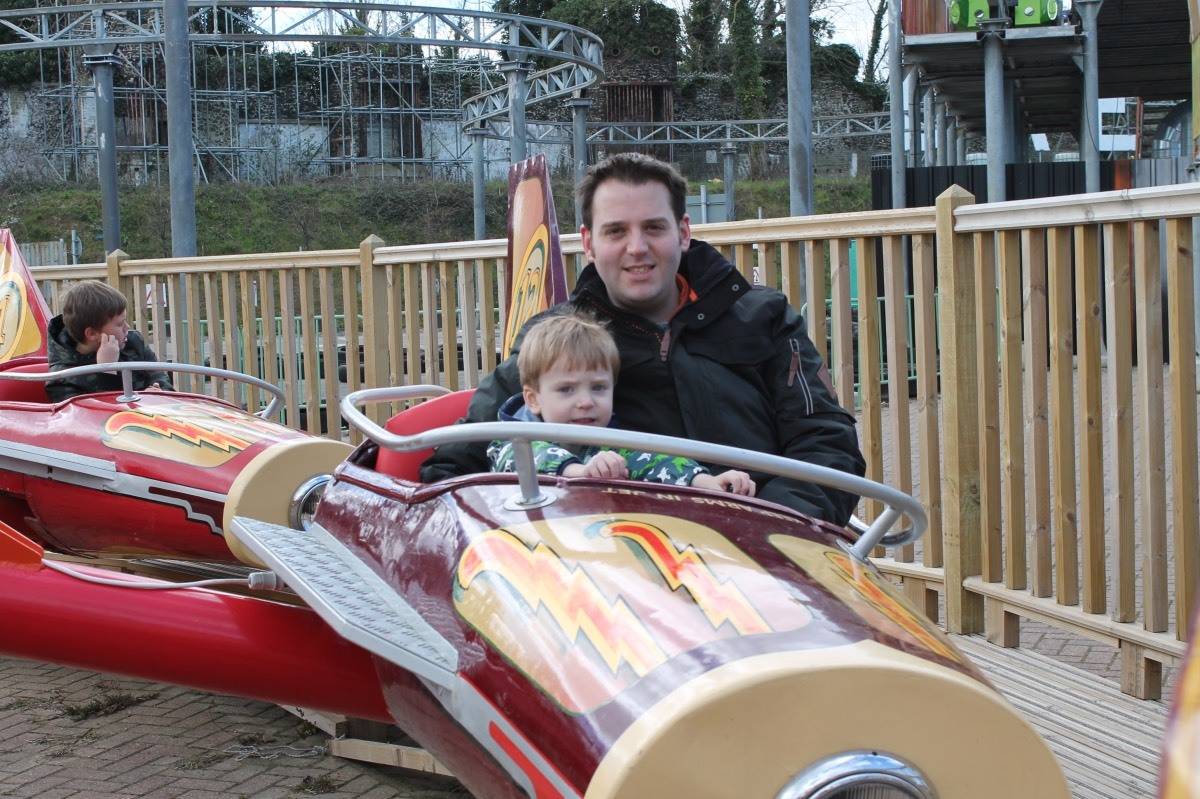 Some rides were sadly closed for no obvious reason – like the Helter Skelter that the children would have loved to go on. We didn't realise until we got up to the closed rides that they were closed either – bigger, more obvious closed signs would have been appreciated.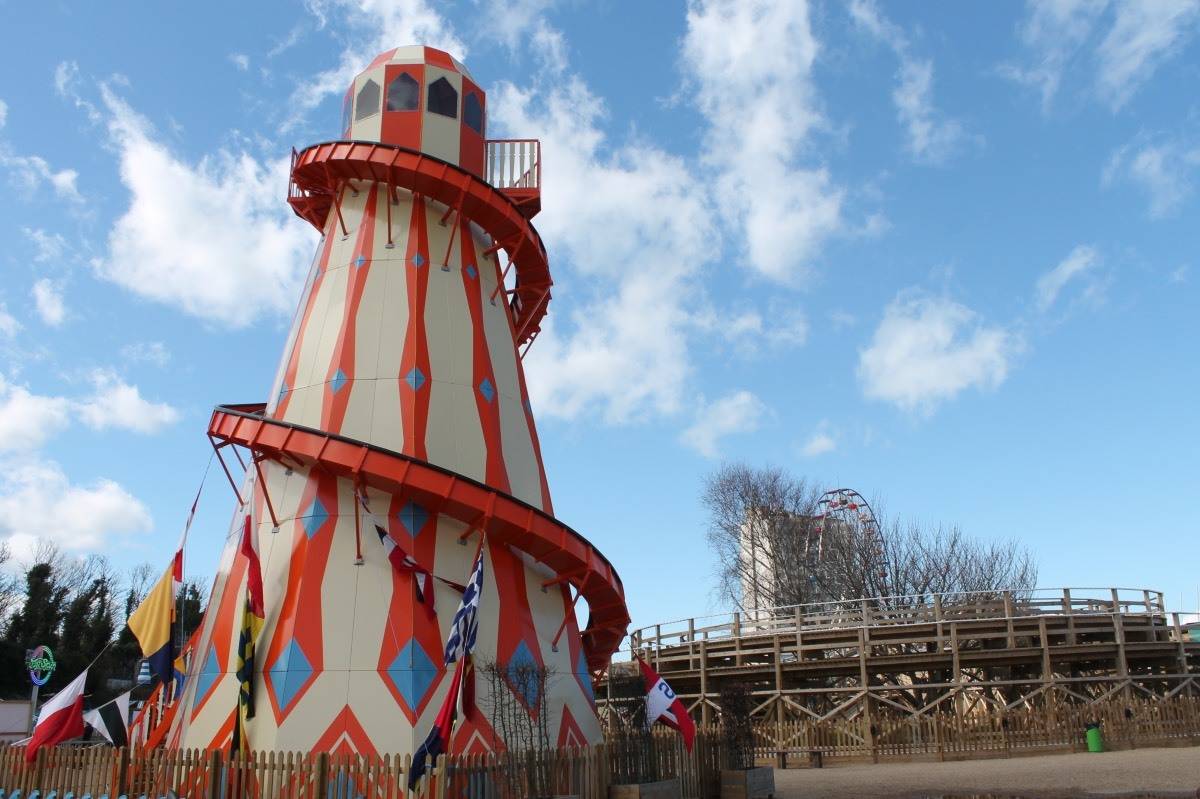 The children loved a couple of really simple Dreamland additions – the Arctic Circle where they learnt about littering and pollution by fishing for rubbish. There was also a Pirate School where they learnt about being a pirate and a Mermaid school too which we didn't get a chance to visit. But at each of these places the children were made to feel really special and came away with a map and a certificate.
We had lunch in the Dreamland Diner which was on a oar with most tourist attraction food prices – £7 for a burger, £3 for chips and £6 for a children's meal. They had sadly run out of both chocolate and strawberry ice cream for the milkshakes and the food did seem to take quite a while to come out – at least twenty minutes. But the burgers were lovely which made up for the wait.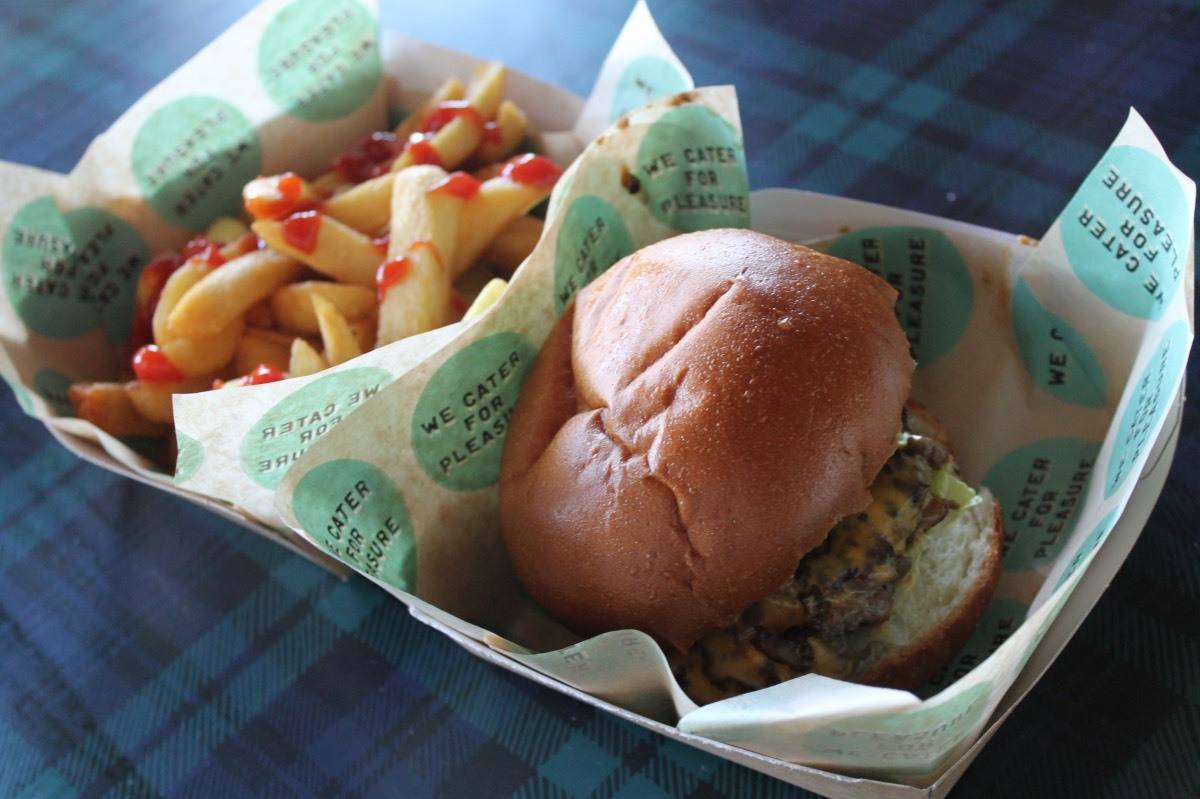 We really enjoyed our day at Dreamland. It was nice to be able to go on rides as many times as we liked for the entrance price and even visiting on a day during school holidays the park wasn't very busy and we didn't have to queue for rides – only a short wait whilst the ride ended before getting on it ourselves.
If you fancy a day out then Dreamland amusements would be a great choice. It has got so much vintage charm and a wonderful timeless appeal and is the best fair in Margate. It isn't like the big theme parks – Alton Towers or Thorpe Park – but it doesn't claim to be. It's a day of classic family fun, steeped in history that you can mix with time on the beach and in the arcades. If the weather's nice and you have a free day definitely visit Dreamland this season.