Disclosure: We have been gifted Merlin Annual Passes for the year however all opinions are my own.
At the start of the Easter holidays we booked a weekend up north and planned a day at the Alton Towers Splash Landings Waterpark and a day at the Alton Towers theme park. We went to Alton Towers last year and the children have been begging to go back ever since so they couldn't wait for this visit – or three nights in a hotel!
The Splash Landings Waterpark isn't included in our Merlin Annual Passes but it does give a discounted entry price and so we booked our tickets online and spent literally the whole day in the water park.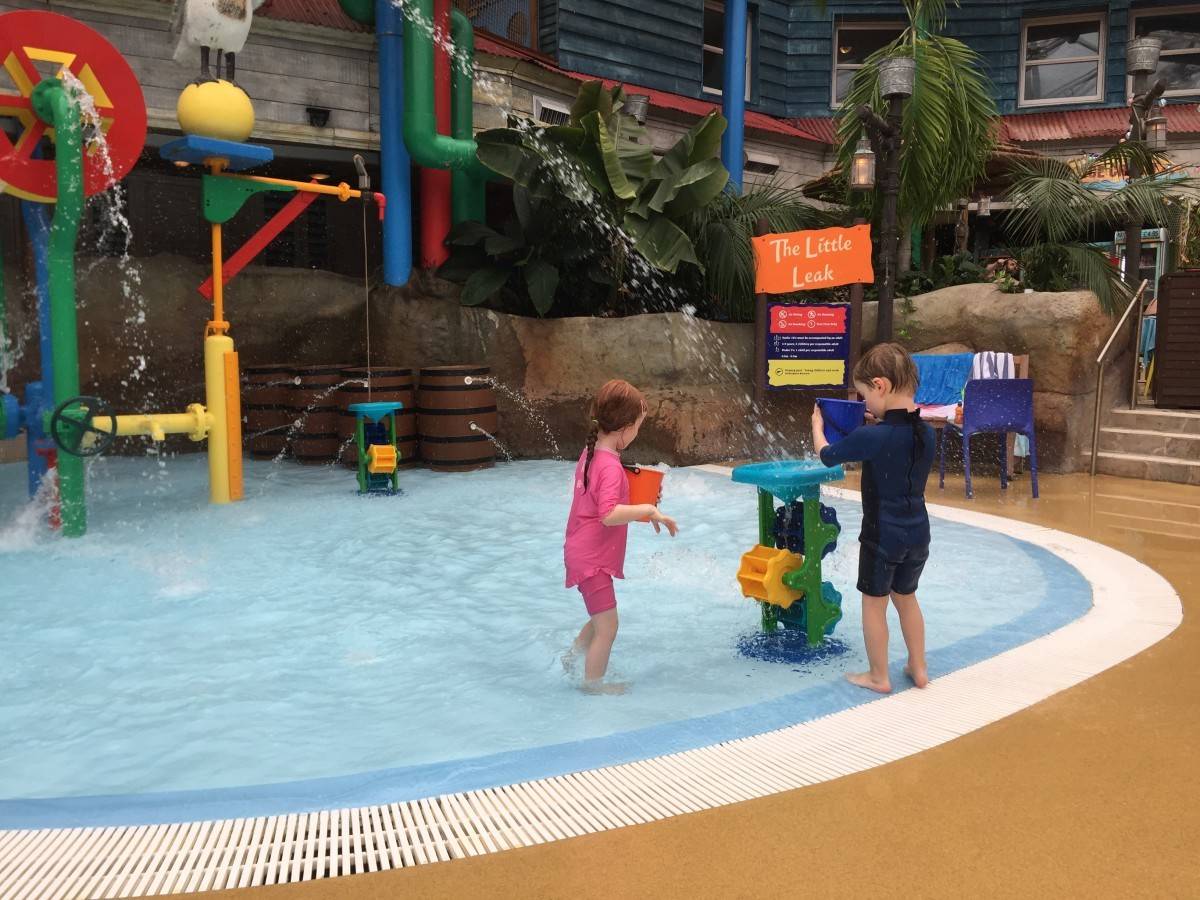 Splash Landings is a paradise for any child. There are so many different areas with things to do – leaky pipes and fountains, slides and little buckets to fill with water and play with. There's also a beach style pool that gets gradually deeper, a section of rapids and even an outdoor section with slides!
The water slides are for different heights and as LP and Little Man were too short for them we didn't go on them but there were so many people enjoying them. Although we went to the waterpark on a weekend it wasn't too busy – we found changing rooms easily and there was always somewhere to sit and I love that the water park has a policy of not allowing people to reserve seats unless they're actually using them – there are designated places to put your bags and towels to keep chairs free.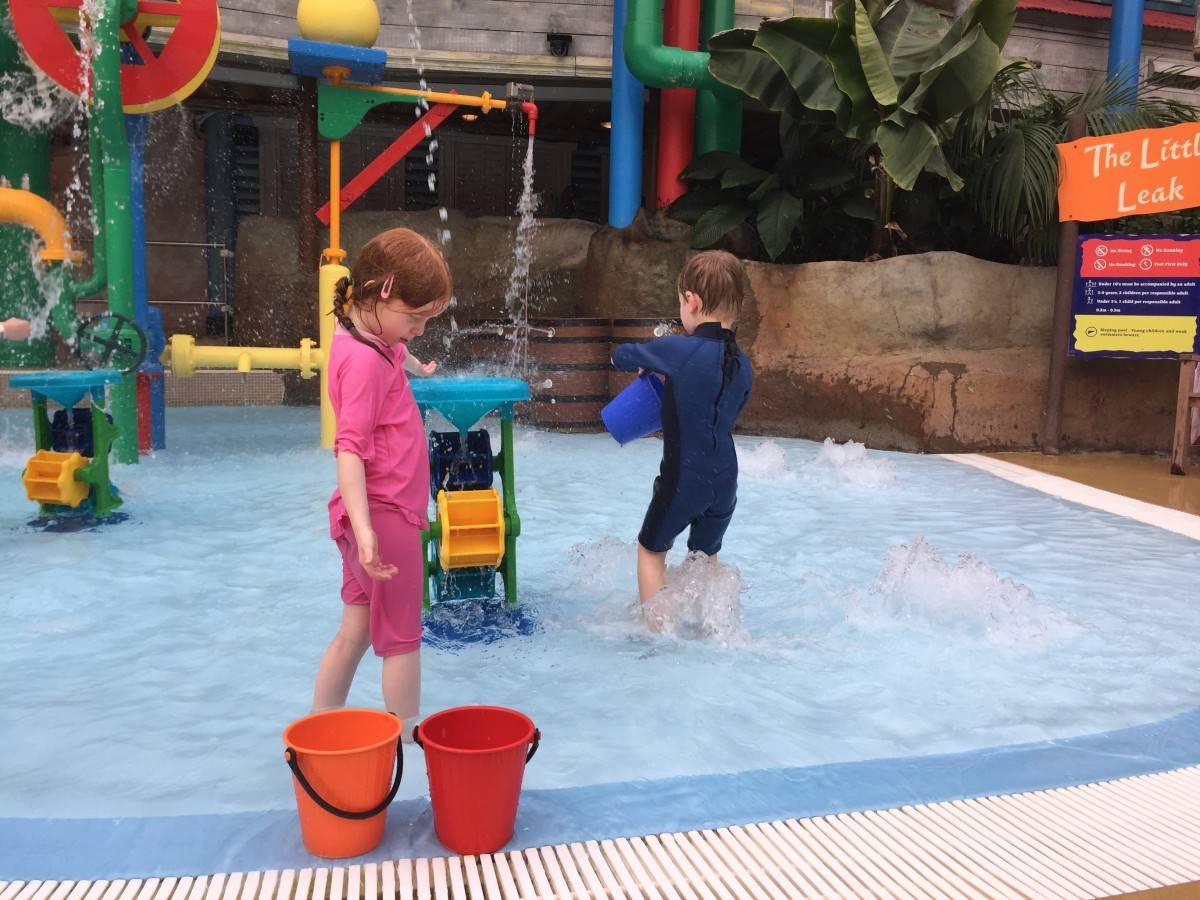 The water park also has a couple of places to buy refreshments and the prices aren't bad at all. We had lunch there and Little Man's pasta was cooked fresh to order and the portion sizes were huge. Having food options available means that you can easily spend the whole day in the waterpark. It also has a really nice tropical feel to the whole space making it feel quite warm and sunny inside regardless of what it's like outside.
The children had such a great day in the waterpark and would happily spend a whole weekend there. We only left in the end because they were exhausted – swimming is pretty hard work when you're three and five!
The following day we headed straight to the theme park. The walk from the car park to the theme park was quite long – the children were complaining of aching legs before we'd even got there so definitely something to be aware of and consider getting the monorail if you have young children – it's free and quick! But, they walked through the Alton Towers gates and were almost instantly met with the entrance to CBeebies Land – aching legs were forgotten!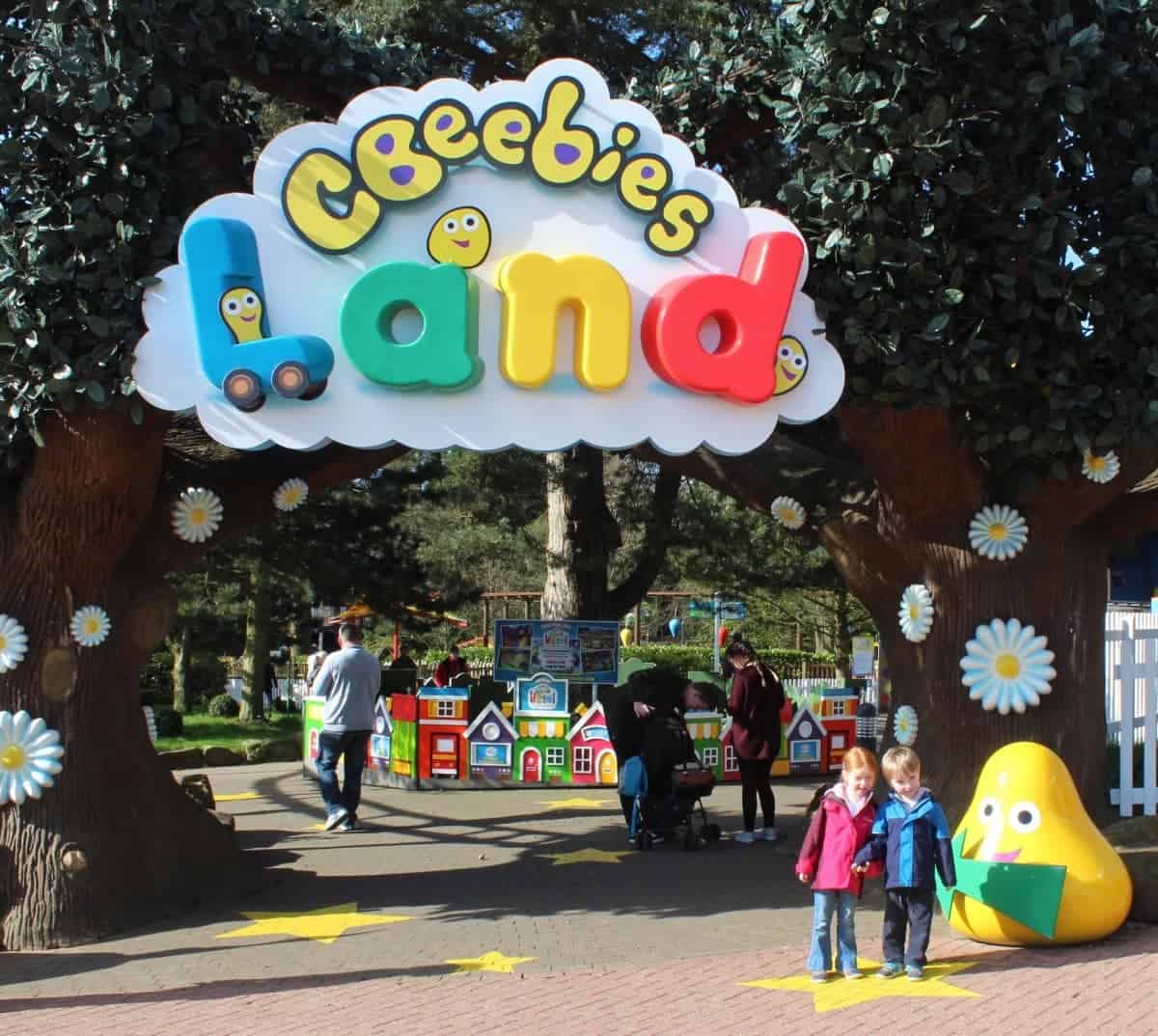 There's something about CBeebies that children love and so CBeebies Land is like the ultimate paradise for children. There's music playing constantly in the background but not annoyingly so, it just adds atmosphere to the area. Even though we went to the park at 10am there were already pretty long queues for some rides but we aimed for the shorter queues first – there were really clear displays on each ride to give you an estimate of the queue time.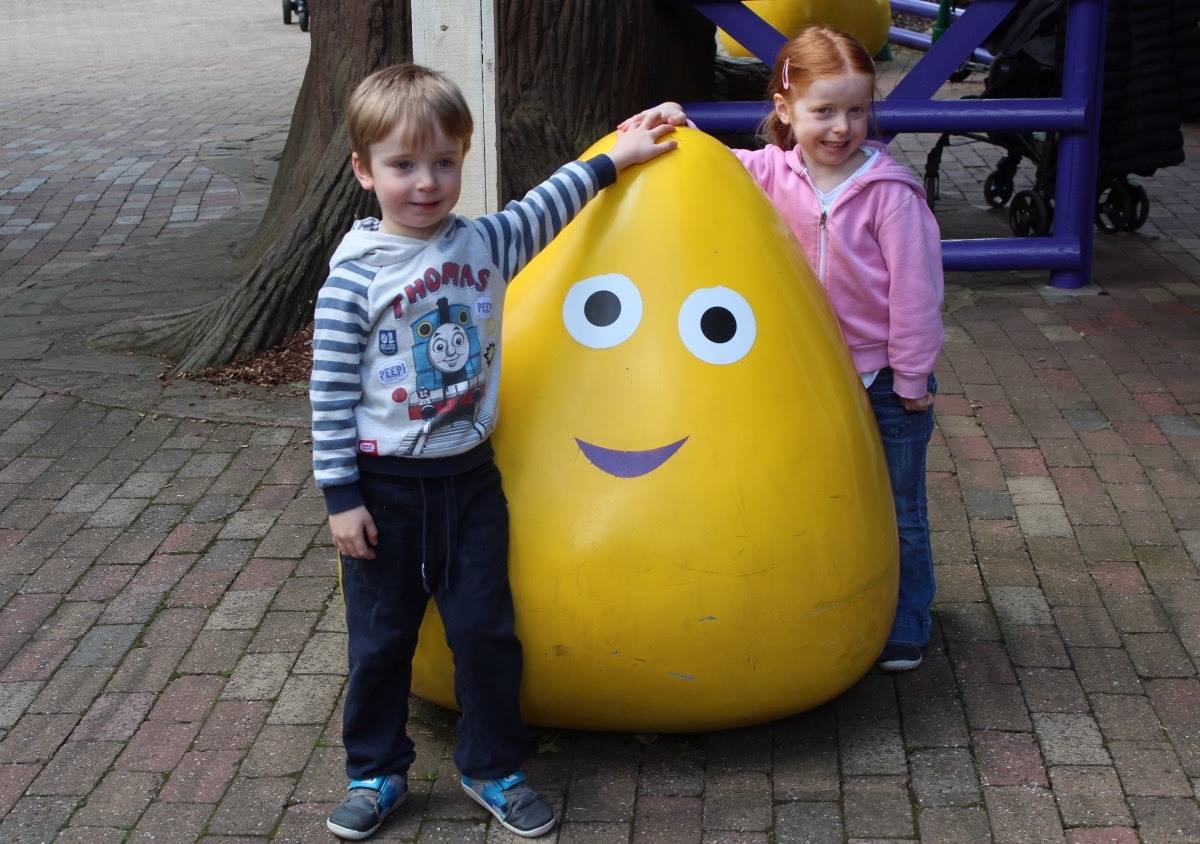 The children raced from one ride to another, going on all their favourites – the In the Night Garden Magical Boat Ride was a hit with all of us, with all of their favourite ITNG characters featured and a really good length ride that made the queue time worthwhile.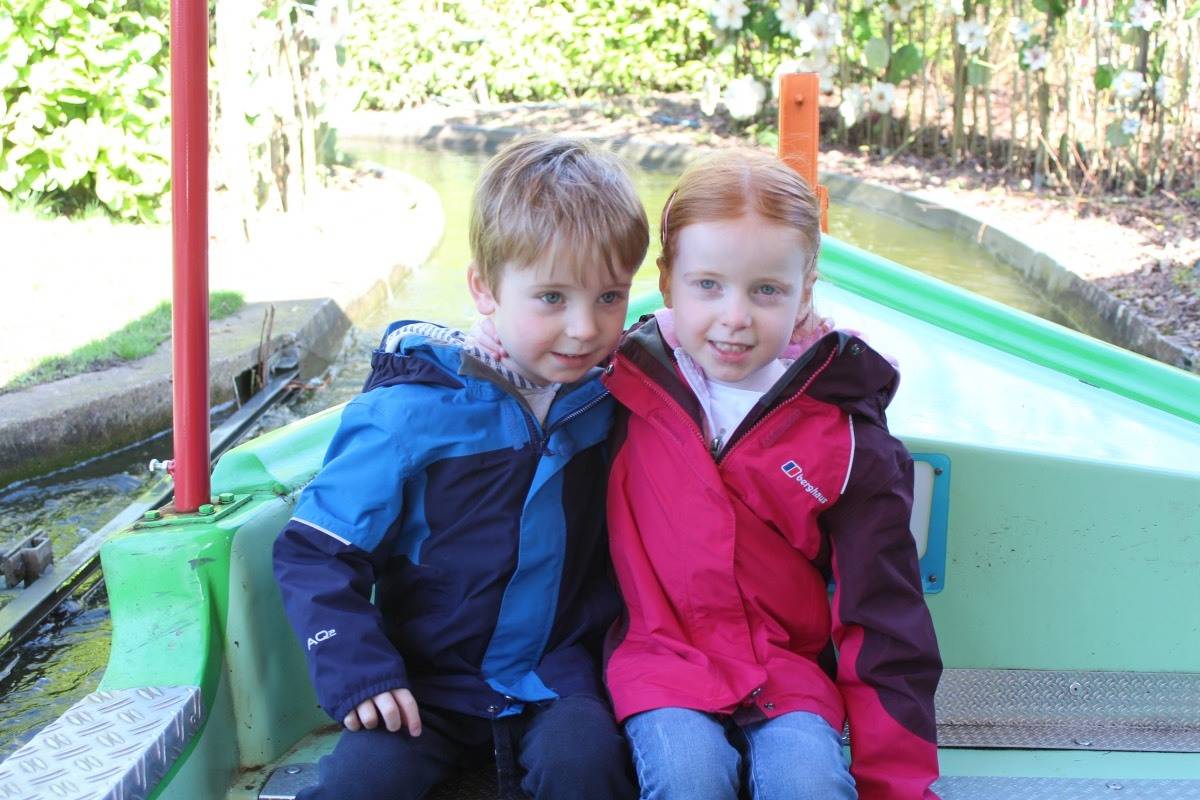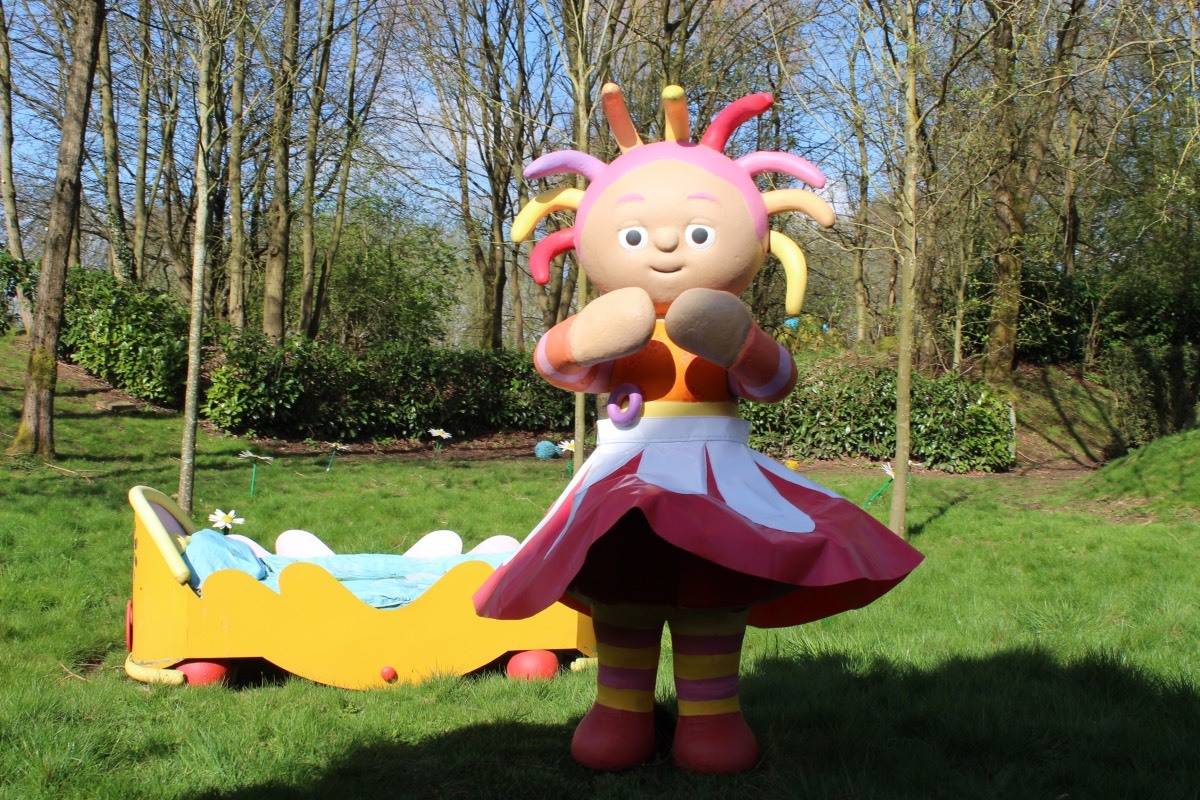 The children went in Justin's House Pie-o-Matic Factory for the first time where the children dashed around picking up tomato balls before running upstairs and firing them everywhere. It was a basic activity that was really well designed and the children loved it – such simple entertainment for children.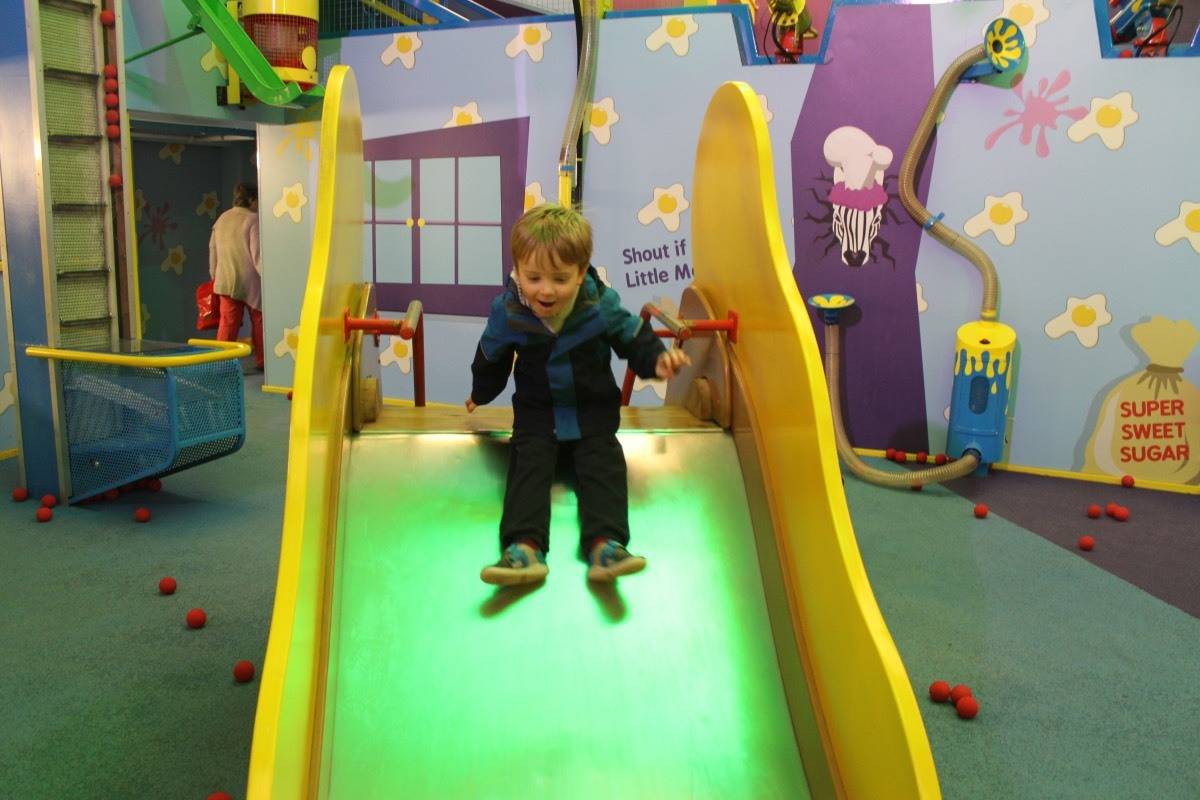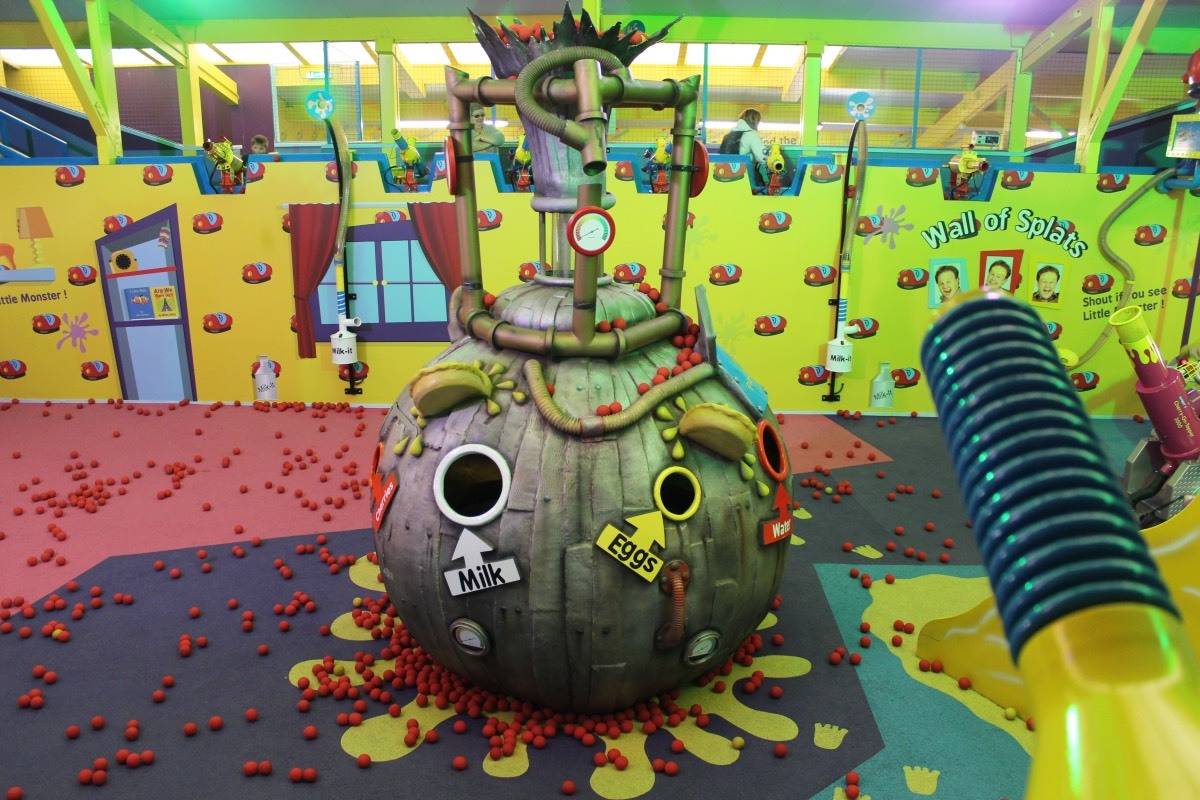 They then went into the Charlie and Lola house where they could explore, pretend to be Charlie and Lola and play in a mini soft play area. It was again quite basic but the sort of activity that children loved – and with no queue they were so happy to run straight in and start playing.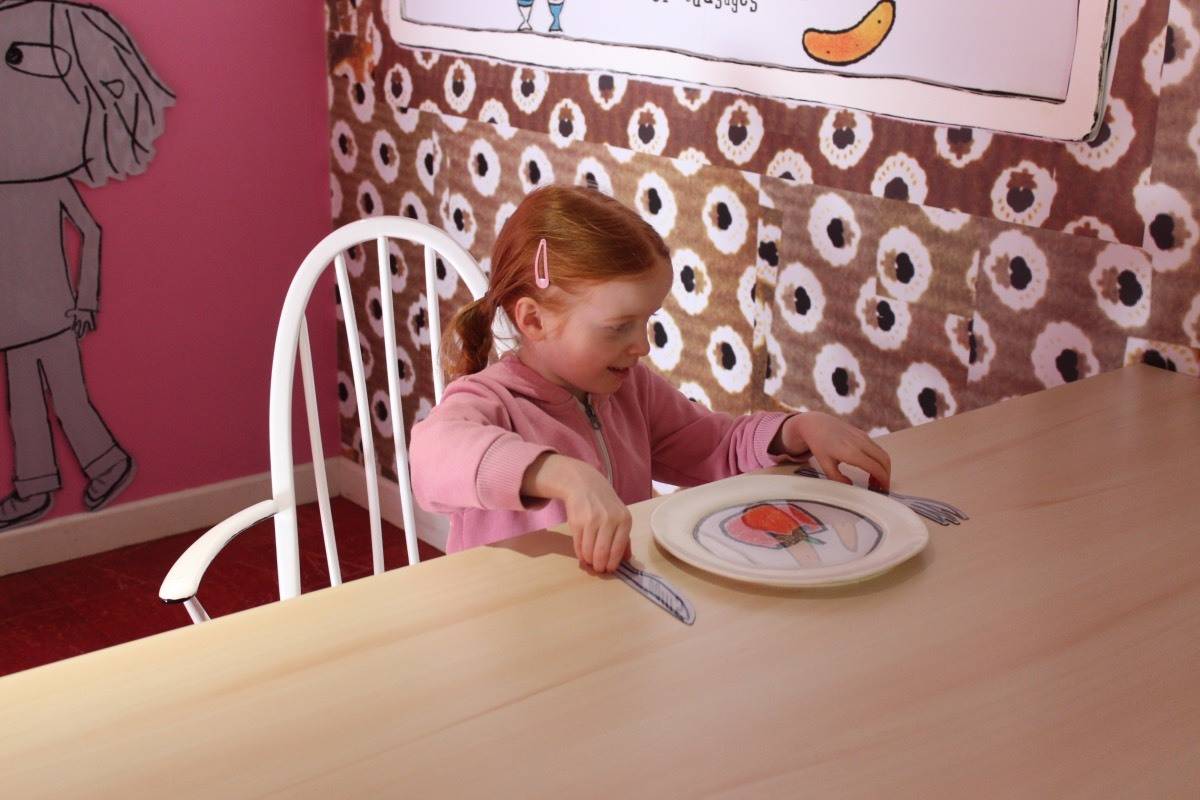 Nina's Science Lab is another place with no queue where you can go in, learn and play without queuing and the children loved getting hands on with science in such a nice environment.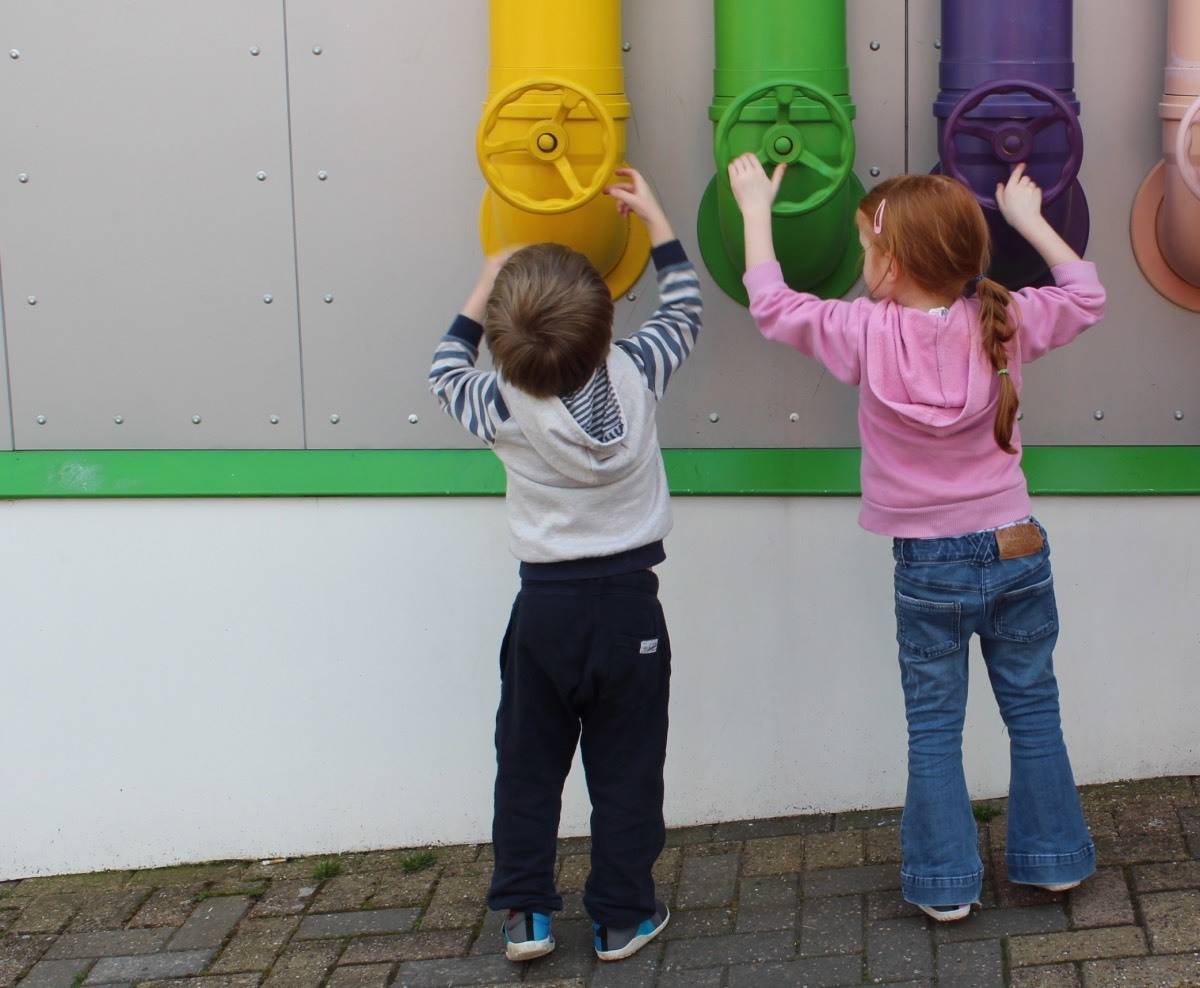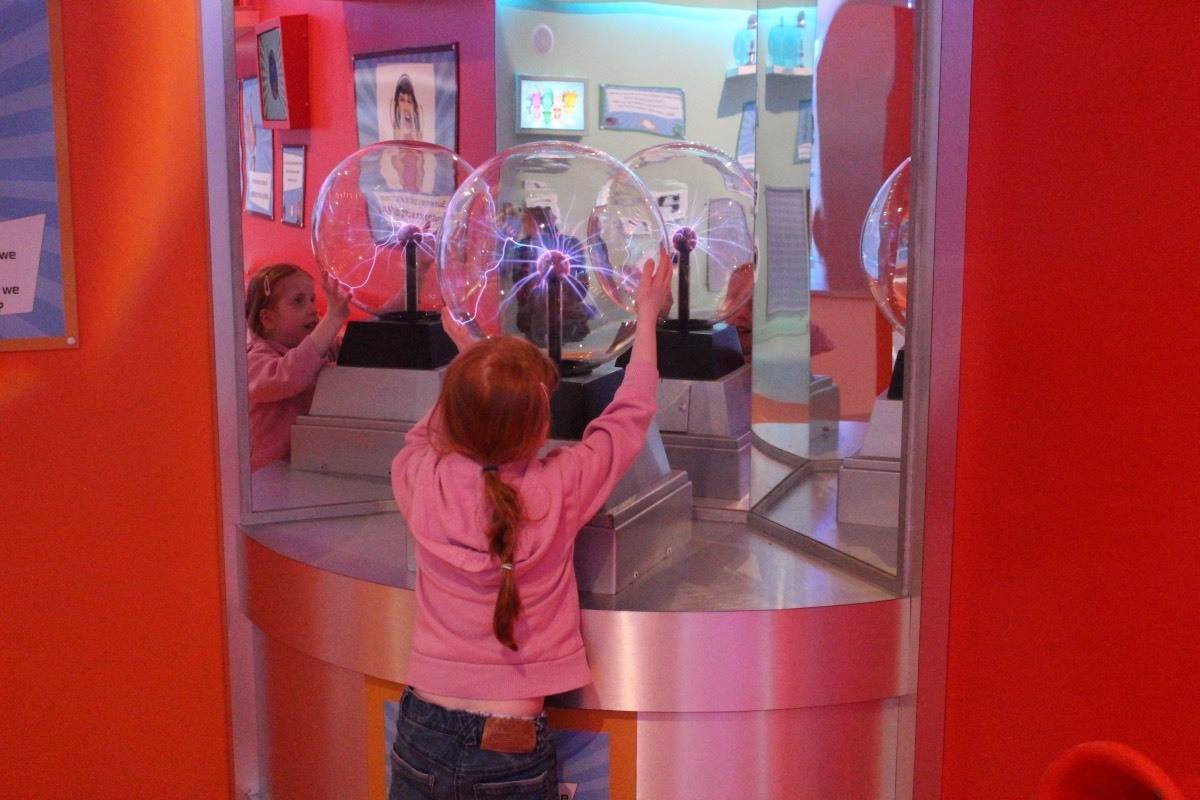 The NumTums Number Go Round was a really lovely merry go round ride that the children loved and which had next to no queue all day. The children could easily have spent the whole day in CBeebies land and it's having little rides with hardly any queue that really makes a difference.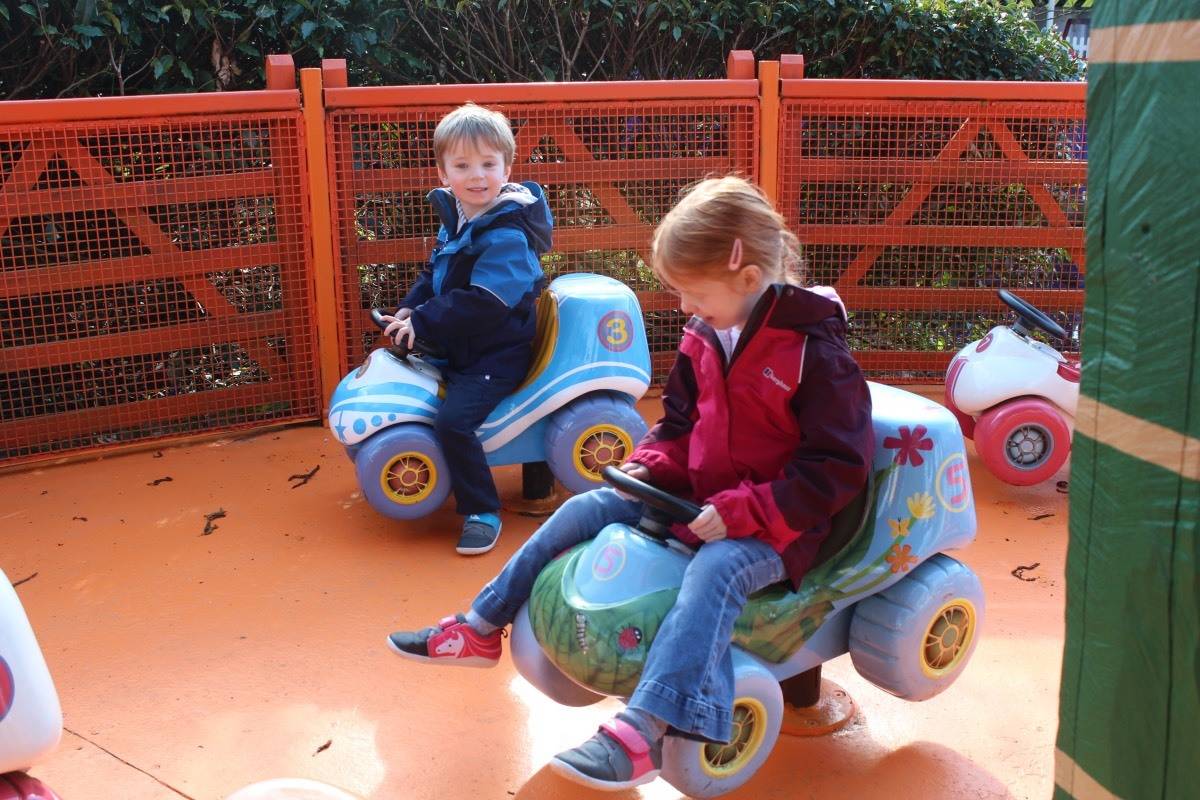 Another favourite ride was the Get Set Go Tree Top Adventure which, although had quite a long queue, was worth the wait as took you on a monorail style ride around the whole of CBeebies Land. As well as being a lovely ride it gave a really nice perspective of the park.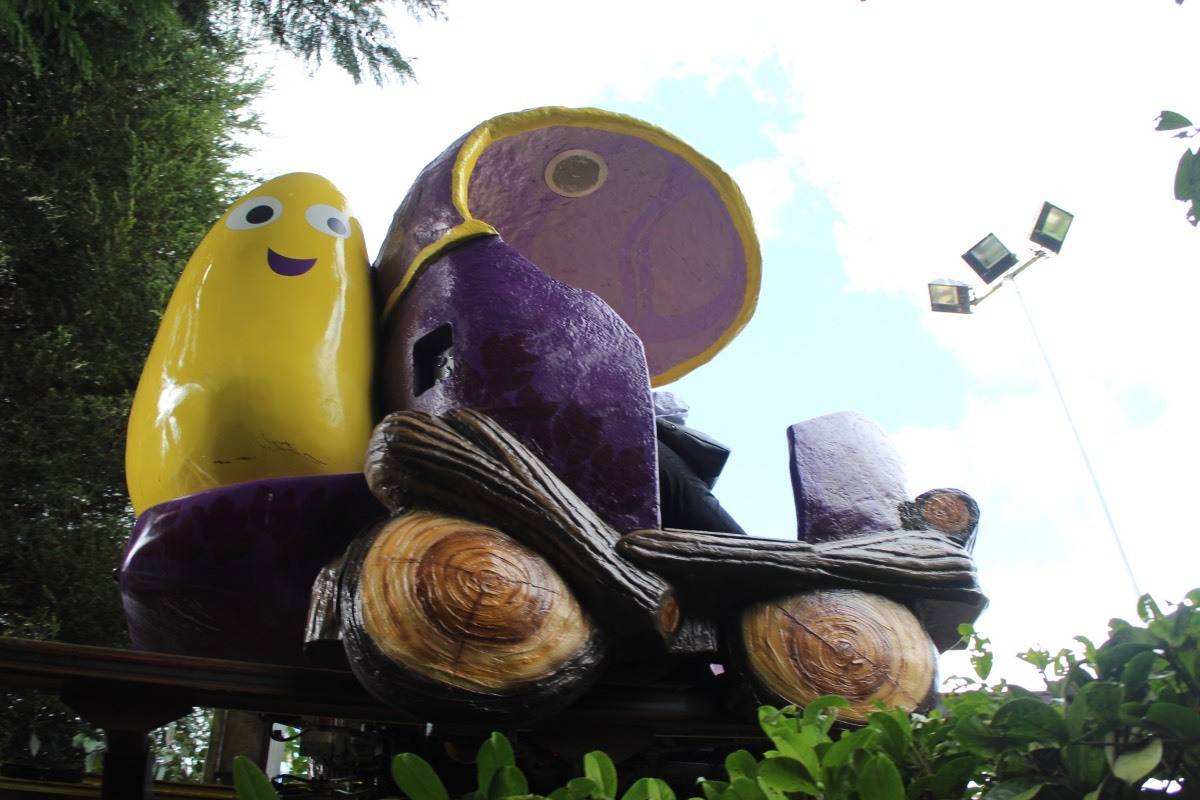 We managed to see the Hey Duggee show in the Big Fun Showtime area. This is a great space to watch a show but also to sit and relax, have a picnic and make use of the toilets and refreshment stands. The Hey Duggee show was really interactive and the children loved it – although some of the staff did take their job of keeping everyone behind the rope line a little too seriously!
One of the new attractions in CBeebies Land this year is the Furchester Hotel Live show. You all enter the Furchester Hotel and see a story acted out in front of you with plenty of audience participation. This is the kind of thing that the children love – especially with all their favourite Furchester characters in front of them – and they so really enjoyed it although some younger children did find it a bit much and had to leave. I'd say three and over is probably the perfect age to really enjoy Furchester Hotel Live.
The other new CBeebies Land attraction is the Go Jetters Vroomster Zoom Ride. The queue for this was pretty big – about 45 minutes when we joined and considering you queue for so long you are only on the ride for literally a couple of minutes. It's a basic ride of jets zooming around in a circle and going up and down as you move the controls. If we went again I don't think I would queue for that long as I was expecting more from the ride after all the hype.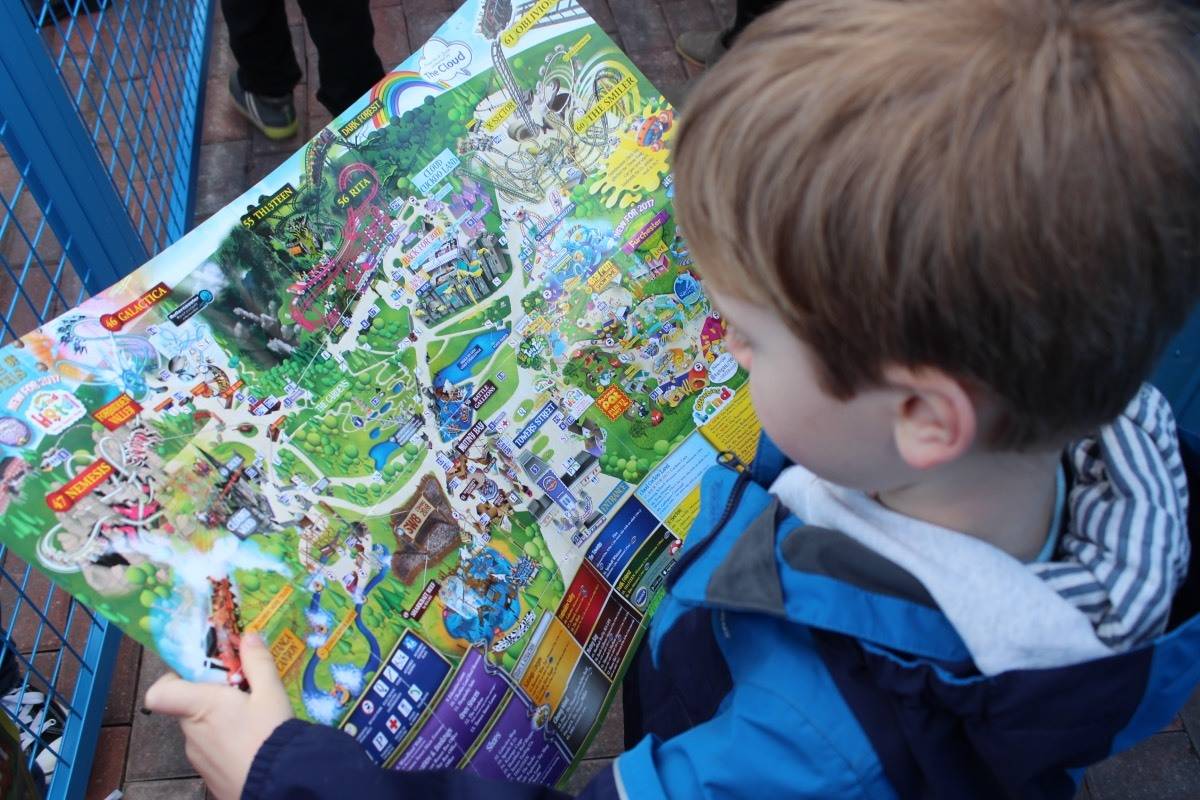 However, one ride definitely worth queuing for is the Octonauts Rollercoaster Adventure. Last year this was the children's first rollercoaster experience and they couldn't wait to go back on it. The Octonauts train goes around twice, building up quite some speed and has a water element too – out of all the CBeebies Land rides it is our favourite.
CBeebies Land also has a Something Special Sensory Garden that the children love to walk through and enjoy – with so much to look at and explore. There are other CBeebies rides that we didn't get a chance to go on but we ventured into the main park to look for lunch and go on some of the bigger rides.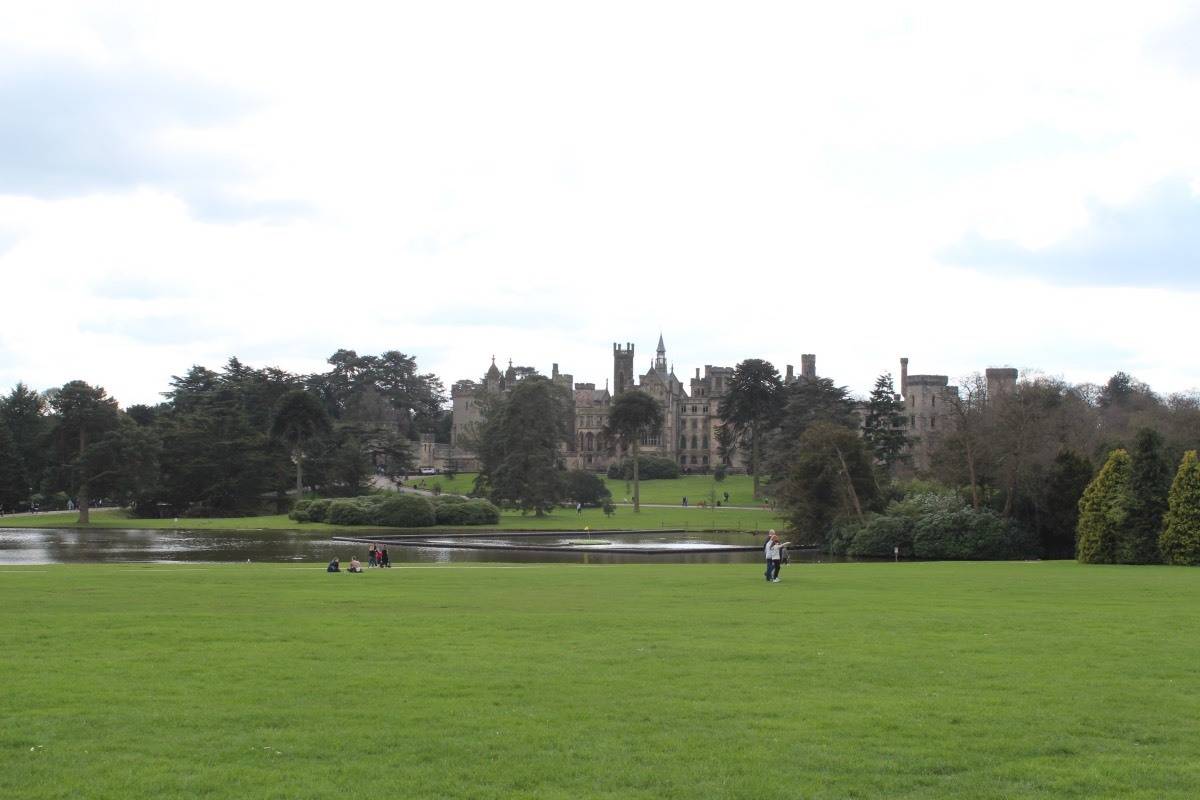 We ended up having lunch at the Explorers Pizza Pasta Buffet which is our fail safe option whenever we visit a Merlin theme park. It's all you can eat style and has so many different pizzas, garlic bread, pastas, salad and this time it even had tortilla chips! With refillable drinks too it really is the only place we'd choose for lunch.
After lunch we went on the Conga River Rapids – such a great ride and one I'm glad we could take the children on. We also went on the Heave-Ho Galleon which didn't have much of a queue at all and we were impressed with how many rides the children could go on at 100cm tall in the main park – despite us not having time to go on many!
We took the Skyride around the park, just going from one end to another to see more of Alton Towers from above and this was such a highlight for the children.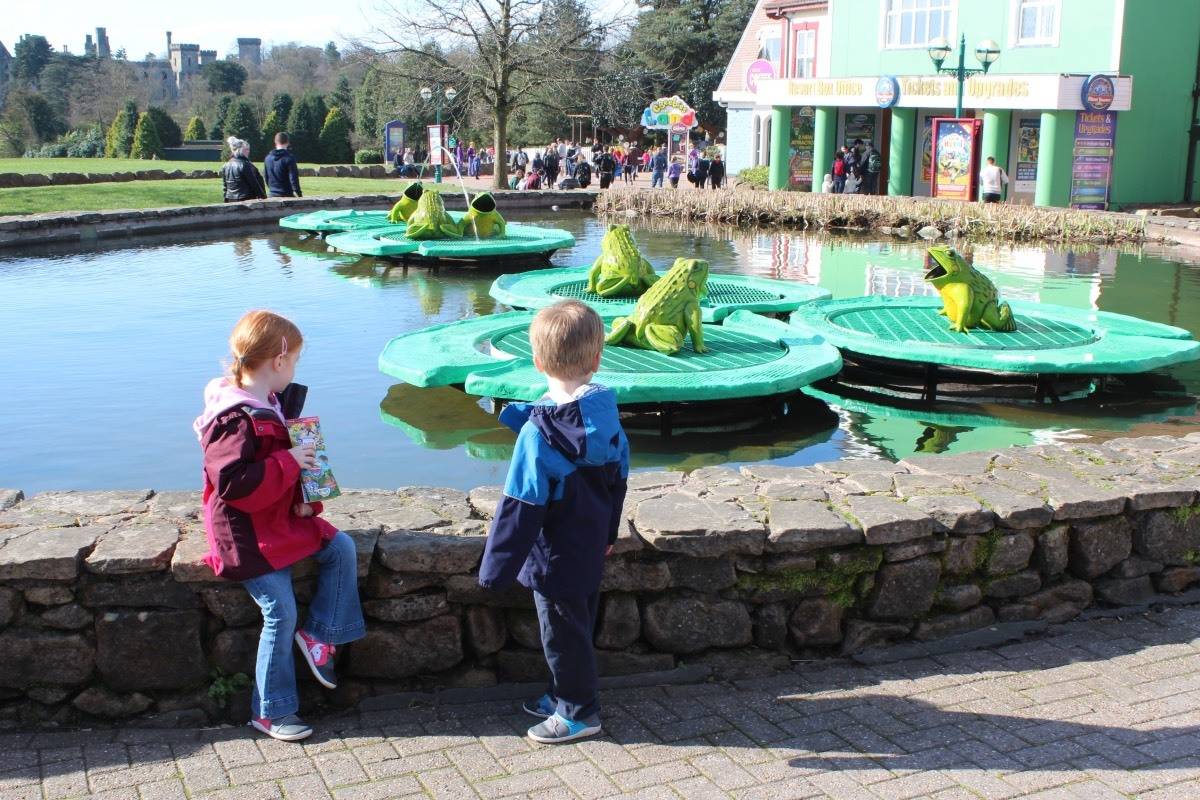 Before we went home we went in the Tree Fu Tom Training Camp which was a really nice play park suitable for all ages. The children could have stayed in there for hours but by this point they were so tired that they couldn't stay long at all!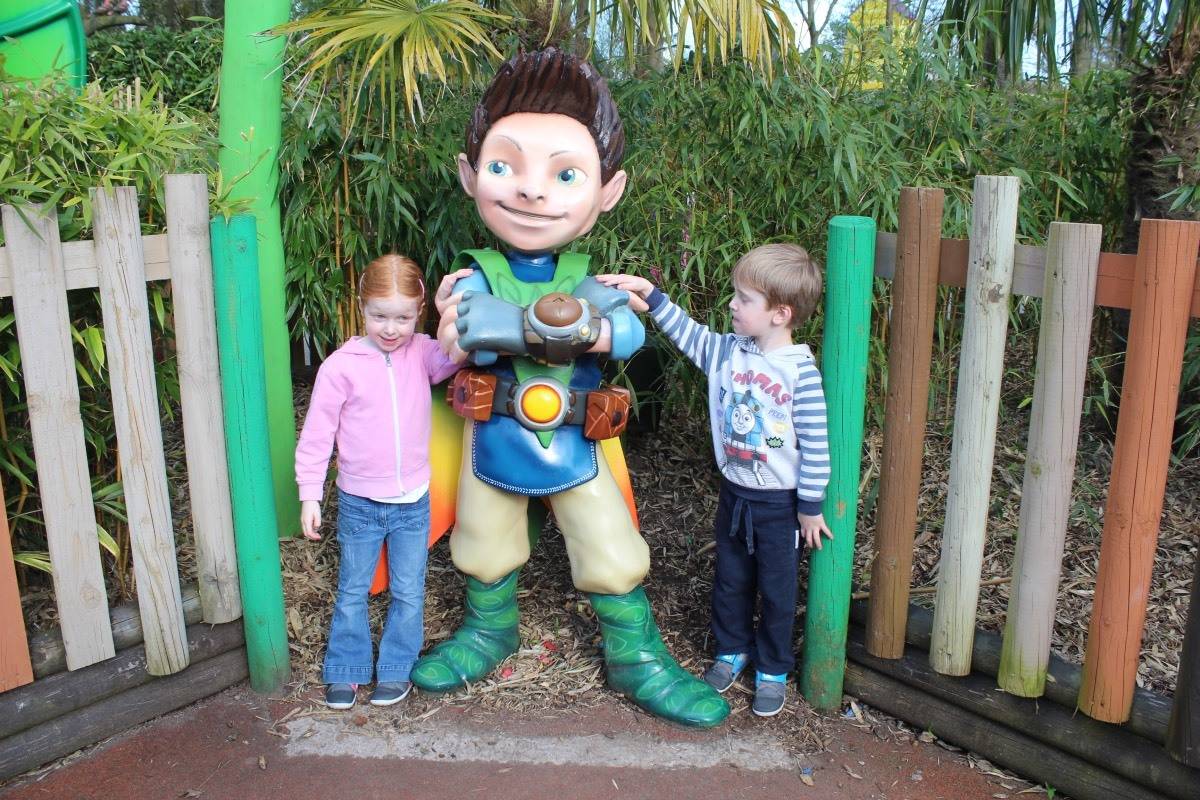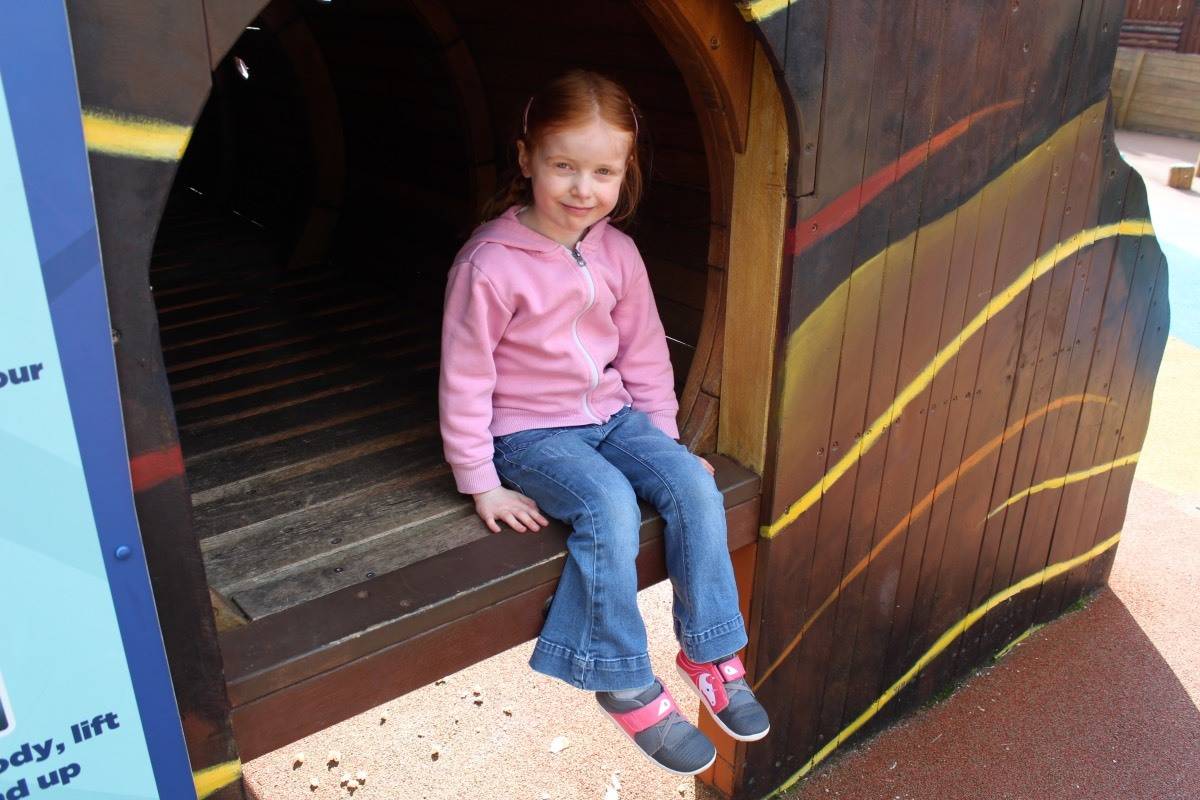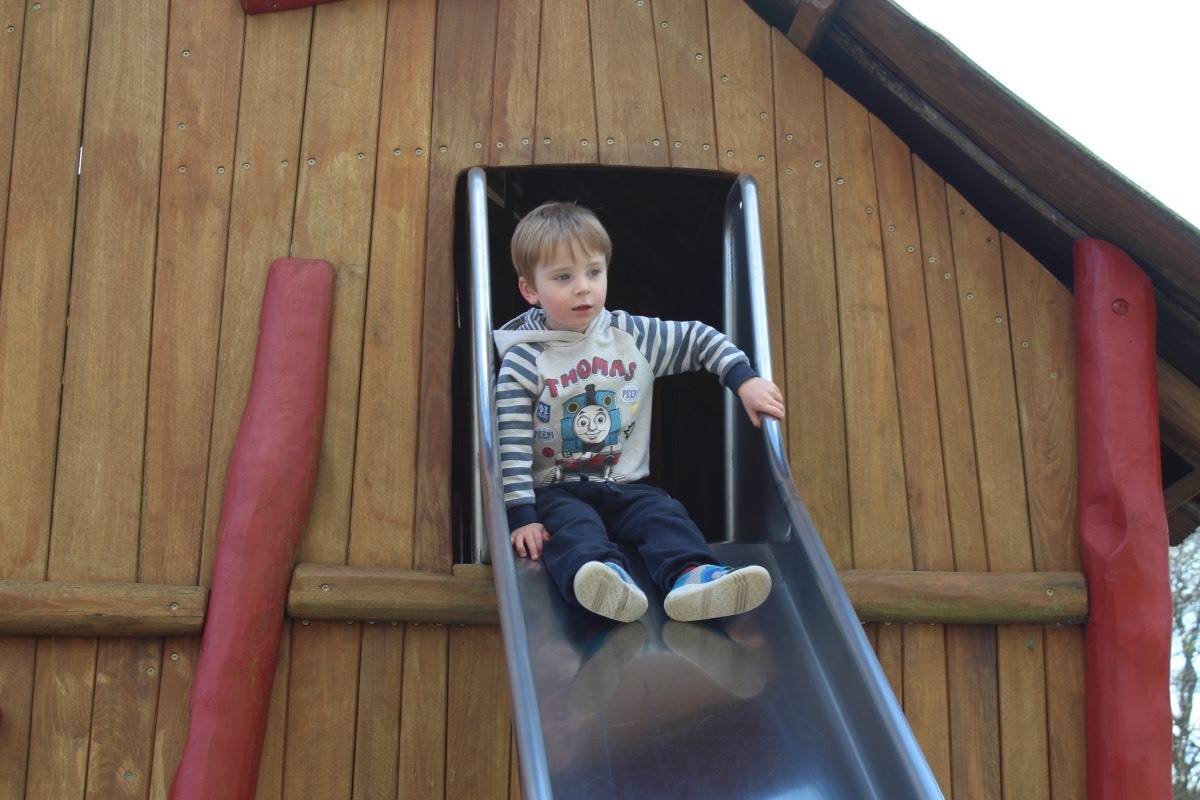 We had such a lovely day at Alton Towers and cannot wait to go back. It's a day out the whole family can enjoy and there is so much to do that you could go every weekend and never get around it all. We are already planning another trip back in the summer!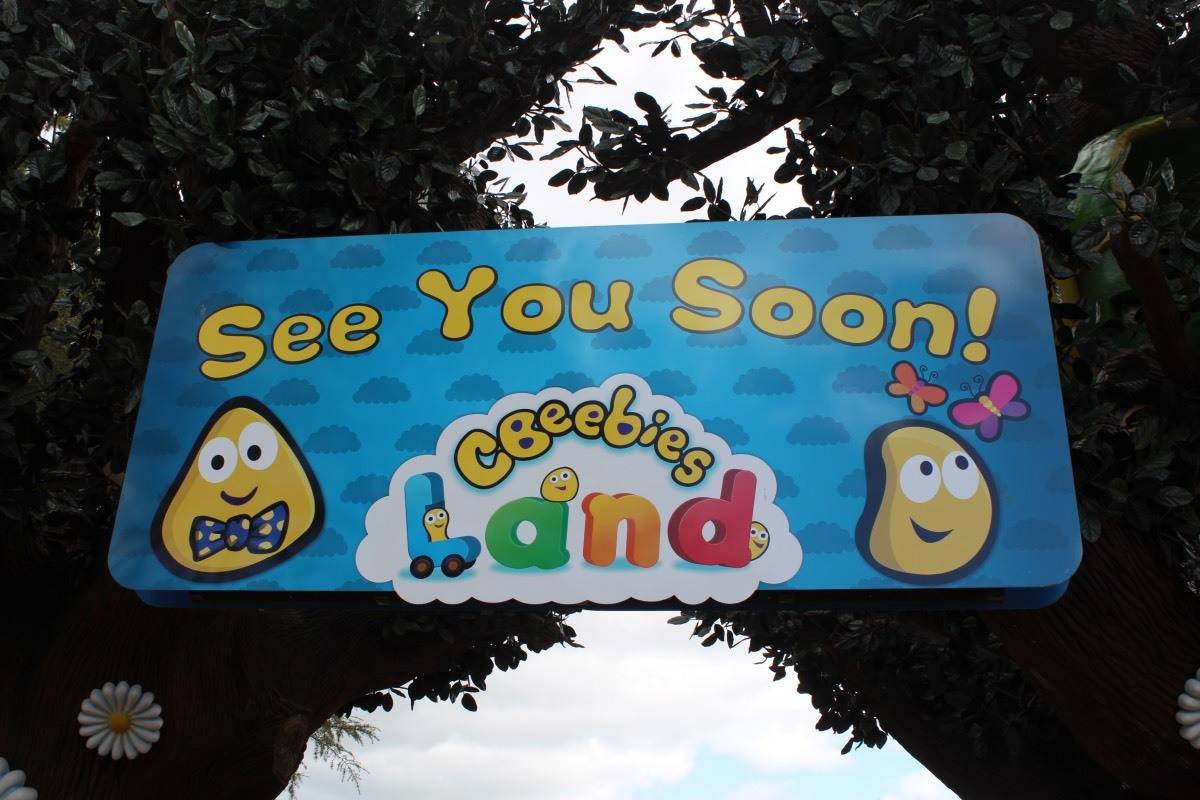 Here's a little video we made of our weekend: