*This is a paid post
As a family we love exploring the UK and we tend to fill weekends and school holidays with days out to places we haven't been before. Scottish Friendly's Disposable Income Index showed that more families are doing what we do – opting for staycations and searching for cheaper style holidays. With this in mind they challenged us to have an affordable day out, under £100 for our family of four.
Our typical affordable days out would be using our National Trust membership – as this costs us less than £10 a month for the whole family and lets us explore so many places, taking a picnic to make it cheaper and just having the cost of petrol to think about. But for this challenge we decided to go somewhere new – and chose Leeds Castle for a little adventure.
Beautiful Leeds Castle is in Kent and so easily accessible from much of the south east. With over 900 years of history and 500 acres of grounds to explore we were so excited for our day out – and we weren't disappointed.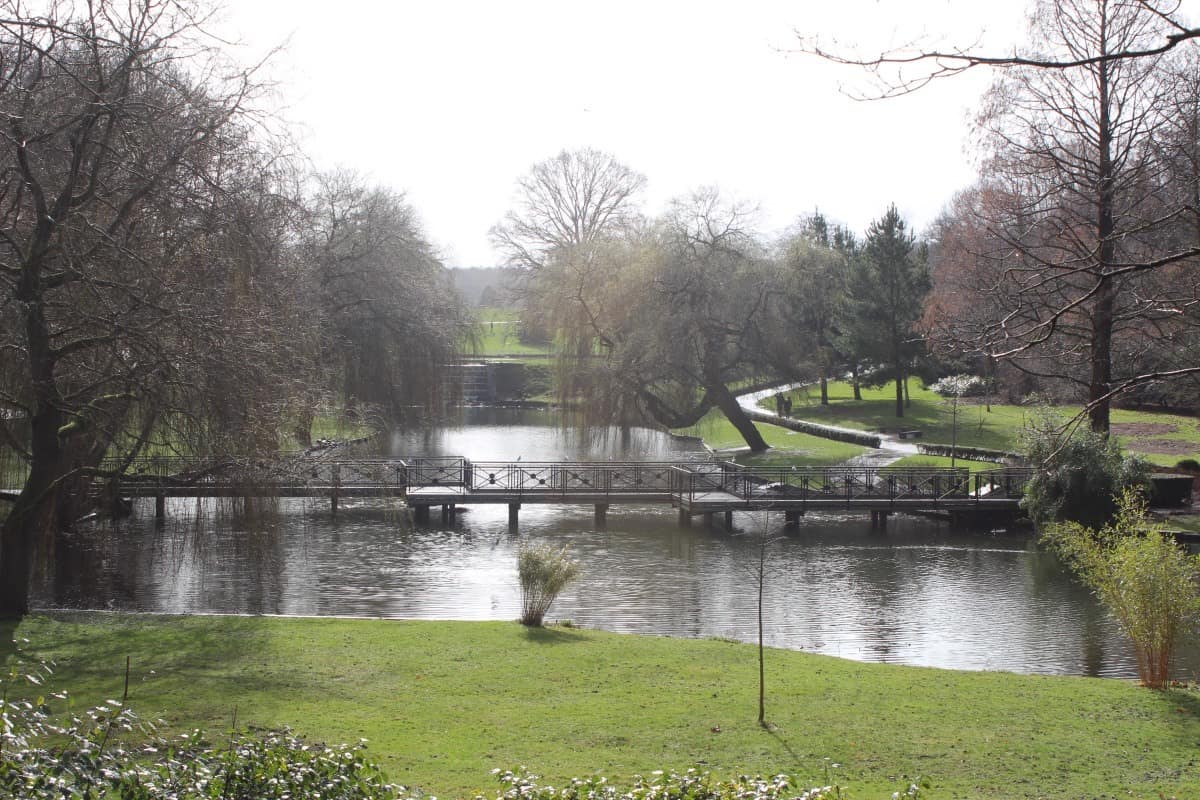 When we arrived at Leeds Castle there was plenty of parking and we were given a map showing the area. We had a fifteen minute walk through the forest to the castle but this was full of things to look at, beautiful scenery and amazing views.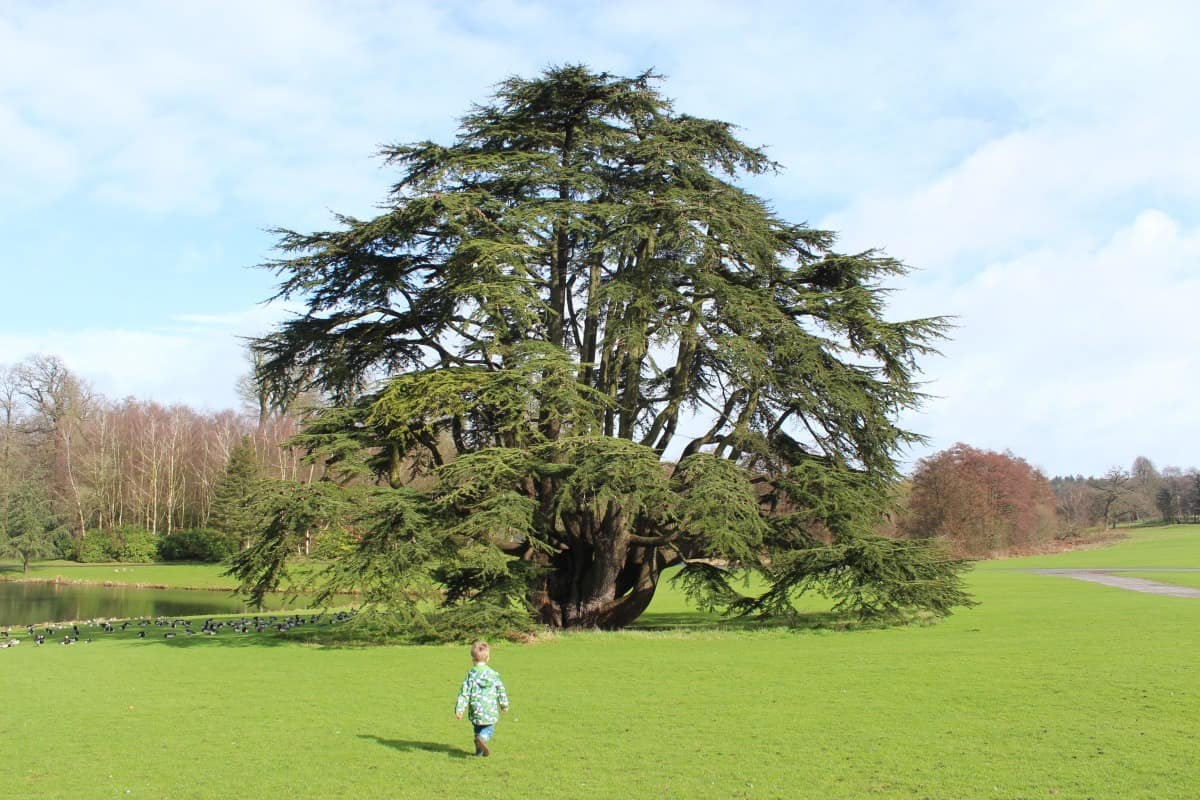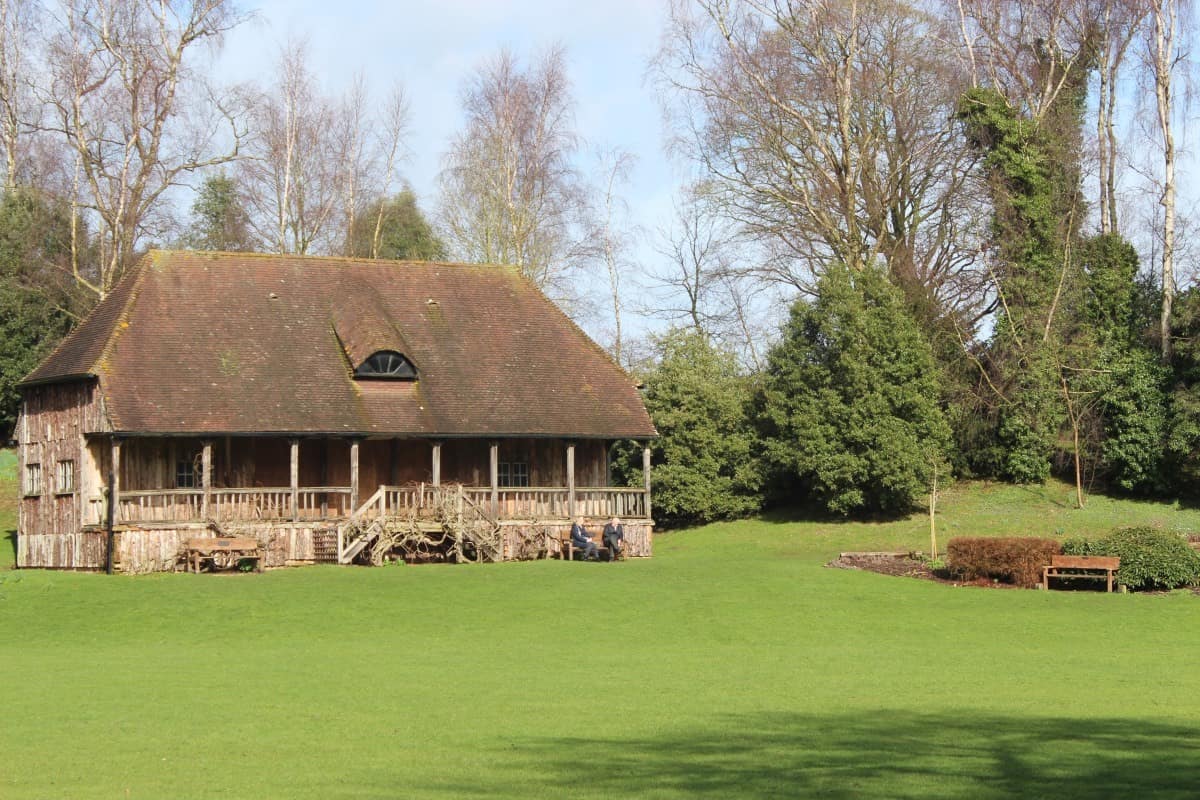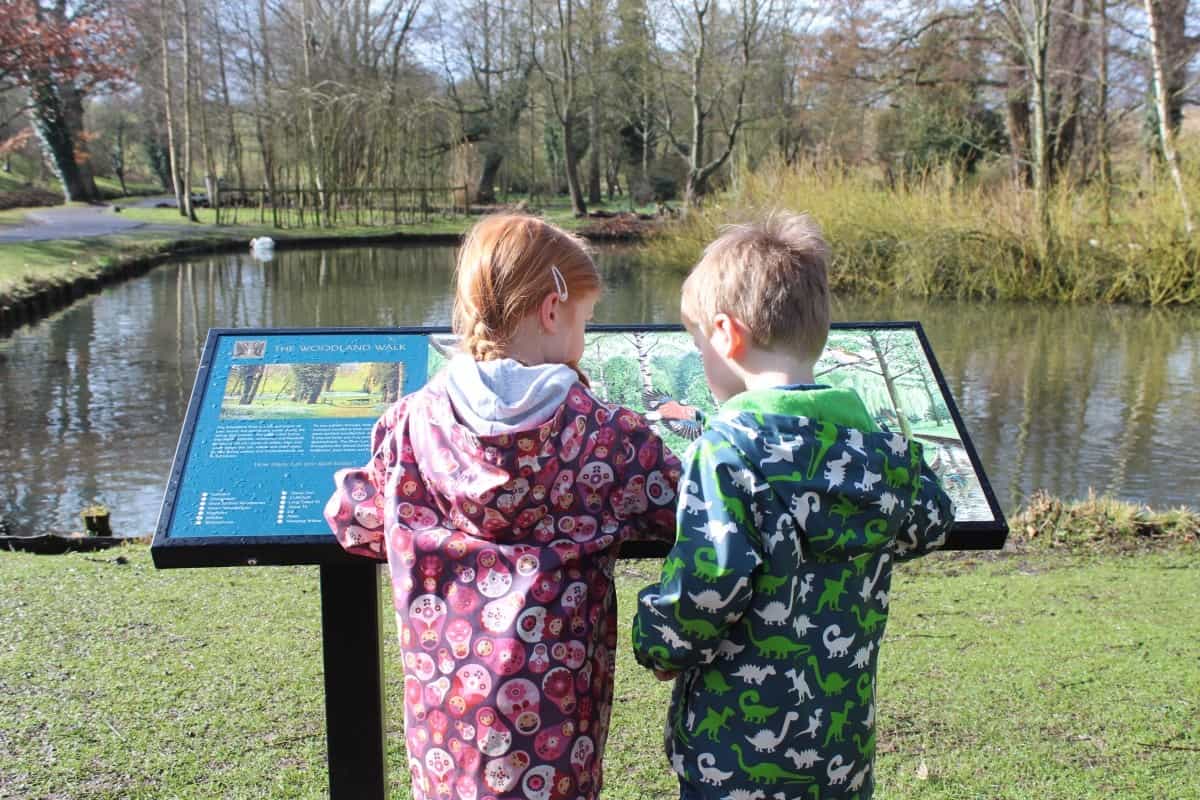 We were able to walk around the main moat – lake – around the castle to see Leeds castle in all it's glory. It is one of the most intact and beautiful castles I have ever seen – not too big and just so lovely to look at. The children were in awe from the moment they saw it.
There's one main pathway onto the castle island and from there we could visit the gift shop and exhibitions and walk round to the castle entrance, exploring the whole of the inside of the castle. I had no idea that Leeds Castle was home to Henry VIII and his first with Catherine of Aragon, until we explored the rooms of the castle. It explains why the castle is one of the most visited historic buildings in the country – the sheer amount of history it has been through and the beauty of the place too.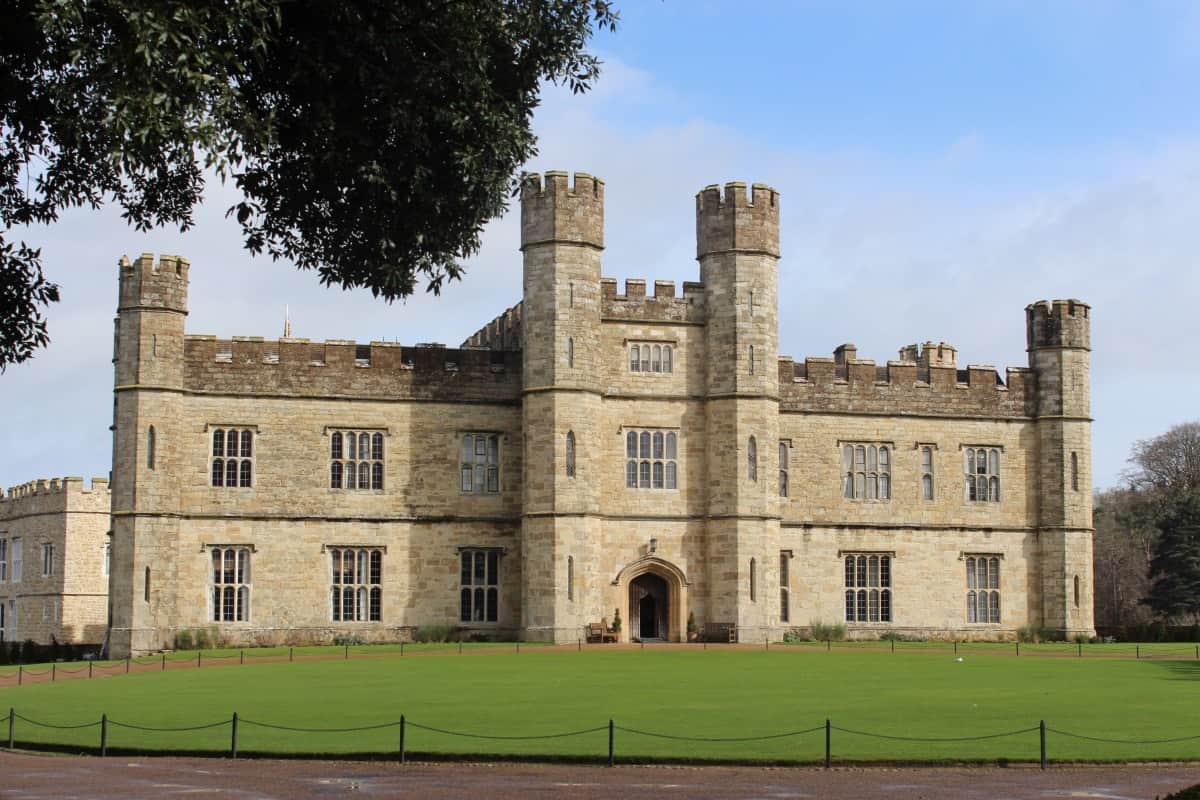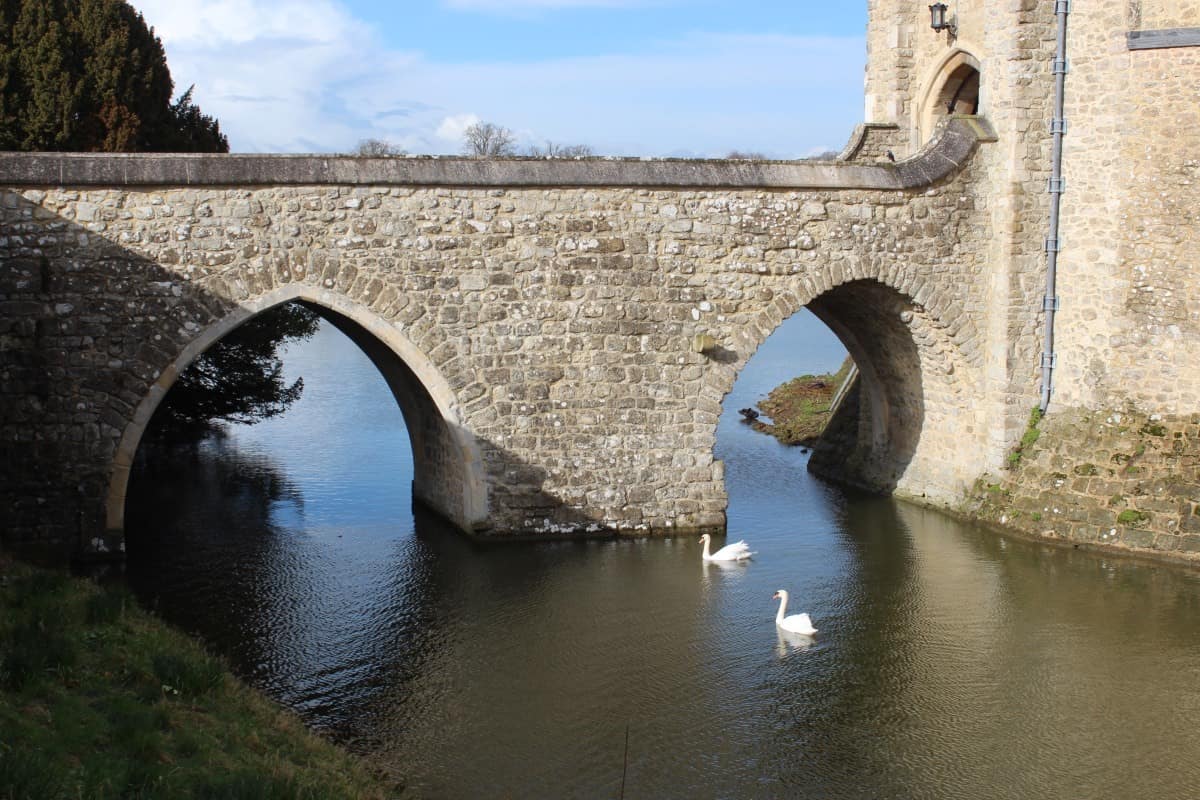 After investigating the castle we went in search of lunch and there were so many options – a main restaurant, a Costa and further along we found the Maze Cafe which was well situated, overlooking the children's play areas and with a great view of the grounds.
The children had their favourite lunch bags and Dave and I had panini and chips. It wasn't the cheapest lunch but it was in line with most tourist attraction prices. It would be a good idea to take a picnic although there aren't that many places to sit and eat- take a picnic blanket too as there is a lot of open space to sit down and take a break.
After lunch the children wanted to play – not surprising as Leeds Castle has two fantastic play areas. One is a large wooden fort that we thought the children were a bit little for at the moment but the other play area, right next door, is full of adventure playground equipment, things to climb up, so many slides, a sandpit and swings.
The children's favourite part was a pair of zip lines with actual swing seats attached, a great idea as there's no fear of them falling off. They would have stayed on these all day – I have literally never seen them so full of energy and so blissfully happy before.
After an hour of play we went into the maze. As the weather was very hit and miss the maze was quite water logged – this may be worth baring in mind if you aren't wearing waterproof footwear! The maze feels so big and it took us quite a while to get into the middle.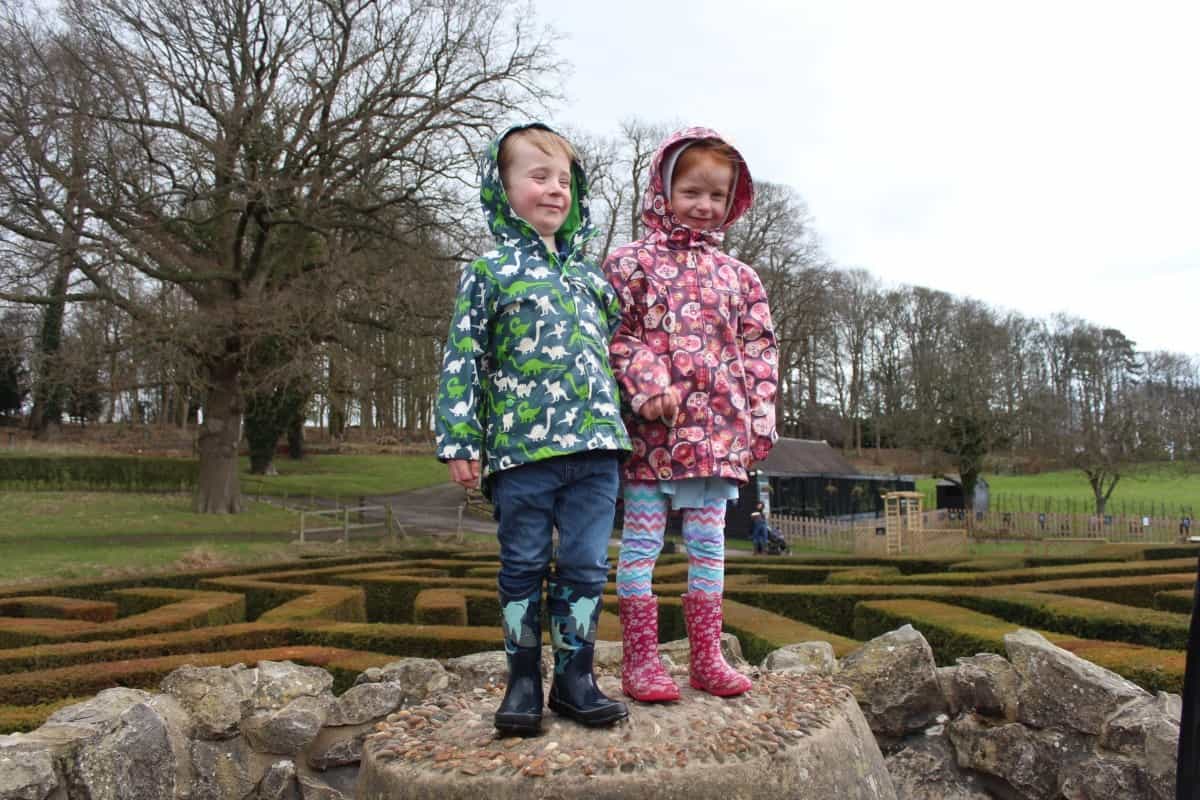 There's a big rock structure to climb up to see the maze from above and you can then climb down to leave the maze through the grotto. LP and Little Man loved the grotto but found it quite scary too – it was quite dark with atmospheric lighting but it was definitely an easier exit than going back through the maze!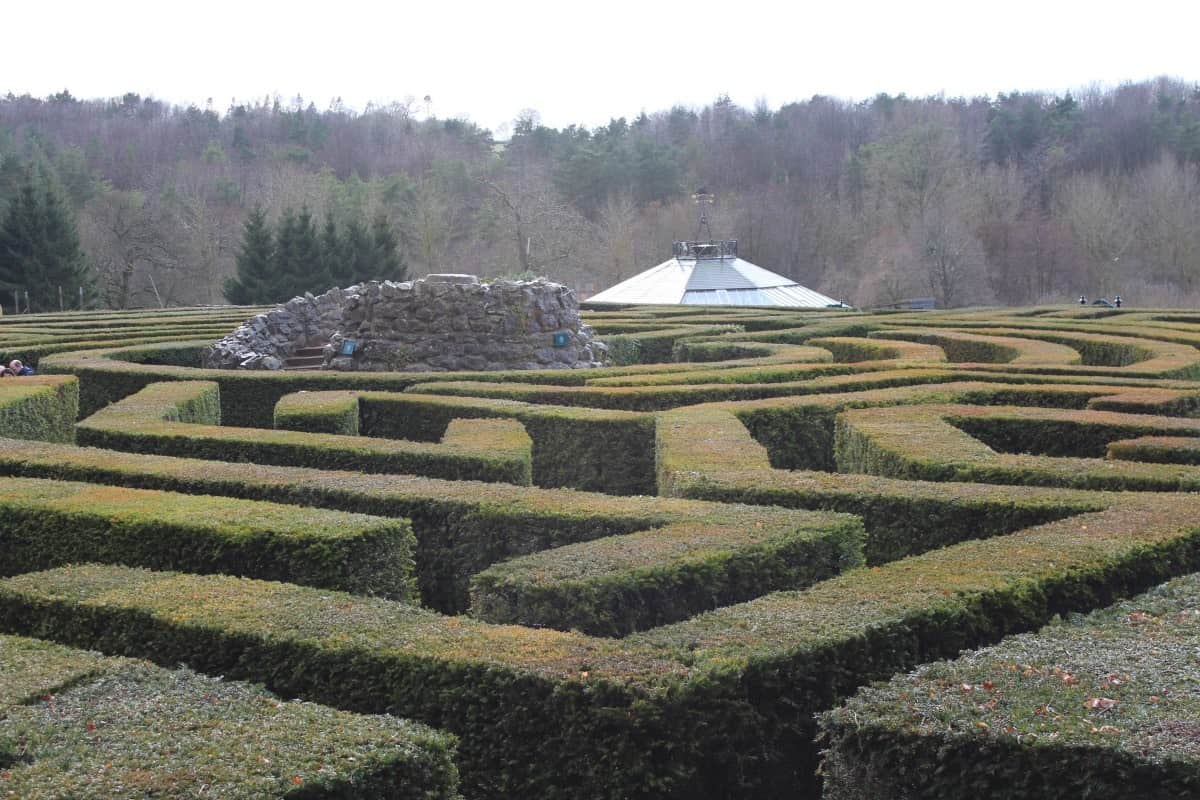 At this point the heavens opened and we had planned to watch the falconry display but it got cancelled due to the weather. Instead we got to say hello to an owl outside the maze cafe – and the children loved giving him a stroke and finding out more about him. After this we wandered around the falconry enclosures, looking at the birds of prey and learning more about them before it was time to head home.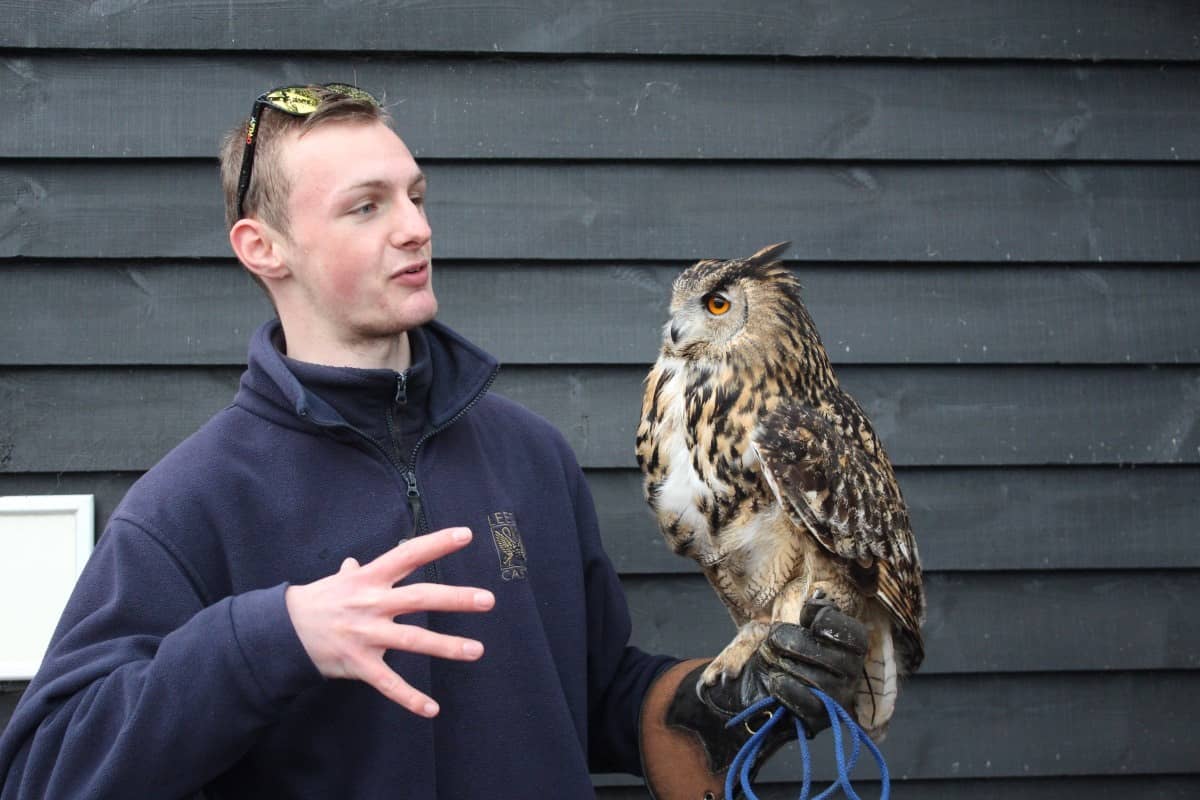 Leeds Castle has a land train that costs 50p per person to take you back to the car park but we decided to walk back, and the children enjoyed taking a different route and looking at the castle from afar for one last time.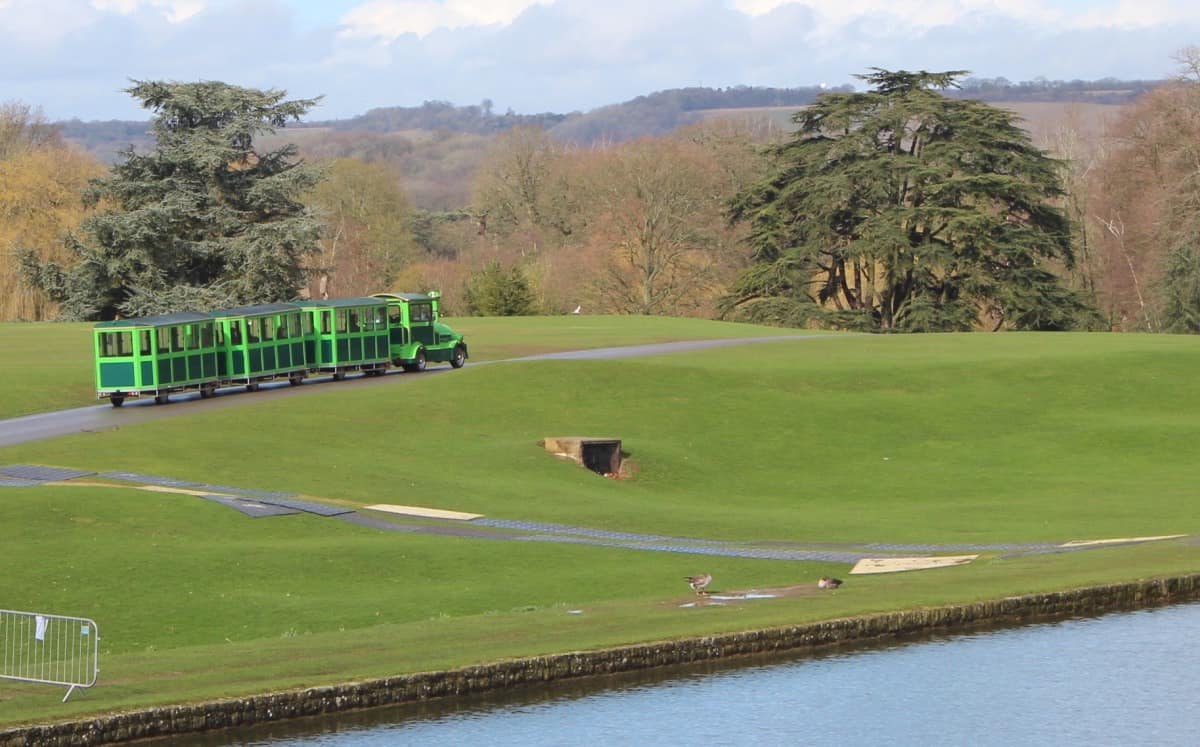 We had such a lovely day at Leeds Castle and although the tickets cost us just over £60, with Little Man being free as he's under four, the tickets allow us to go back as many times as we like for a year – so actually a great value day out. I'm so glad that Scottish Friendly challenged us to go somewhere new and it's shown us that it really can be easy to save money each month by having affordable days out.