Here's this week's instalment of Blogger Behind the Blog where I interview a blogger all about their reasons for blogging and what it means to them. This week I'm joined by Karen from The Next Best Thing to Mummy.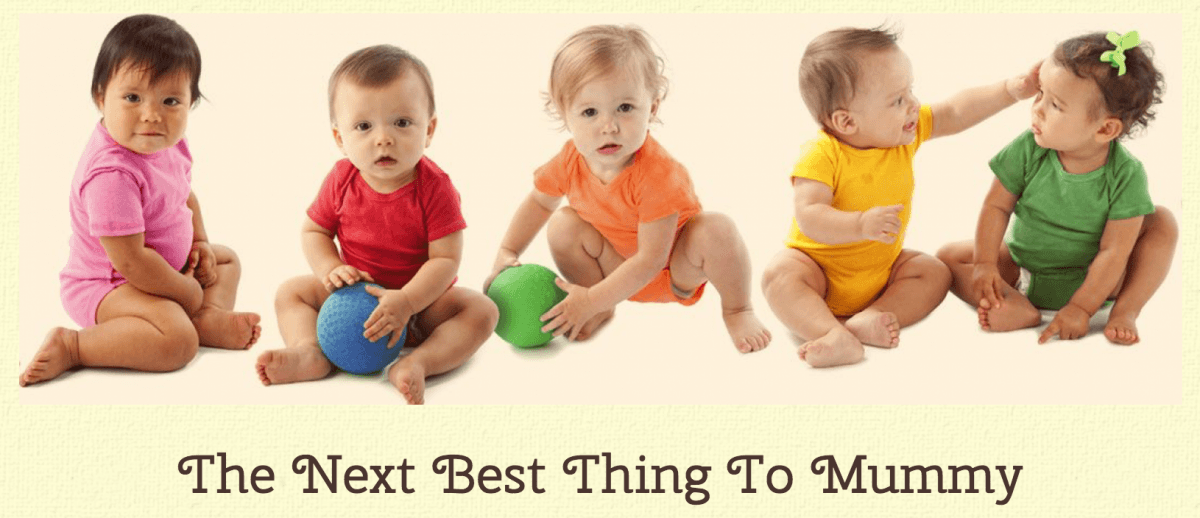 Here's Karen with more about her blogging life:
Where did your blog name come from?
I used my blog name, the next best thing to mummy, as my motto, when I was a child minder, I didn't want to be mummy to my minded children, I have my own children, but I wanted to be the next best thing, when their mummies weren't there! I have also written an ebook, with the same title about my experiences as a child minder.
When did you start your blog and why?
I started writing my blog in November 2014, after my niece, a first time mummy, asked me for some bedtime tips, that got me thinking that, maybe, I could use my knowledge to help others.
What did you do before you blogged?
I was a registered child minder which I had to give up due to ill health.
What was your first post?
My first post was an introduction about me and why I was going to be writing my blog.
What inspires you to blog?
I like to be able to share my knowledge and I think of it as a hobby too.
What post has had the best response, which post are you most proud of and which post did you enjoy writing the most?
The best response was for a post I wrote on how child minding can benefit your own children I am proud of all my blogs but, I must admit, I never feel confident when I hit the publish button that they are good enough. I gain confidence for the next one through getting positive feedback.
Have any of your posts not had the response that you expected?
No, they have all had a good response, so far.
Where do you see your blog in a year's time?
Hopefully, when I go self hosted, I can earn some money from my blog, I have today, in fact, been asked by my local authority, if they can share my last one at their next meeting for new child minders, I'm hoping that may lead to bigger opportunities.
What is your favourite thing about blogging?
It has given me a new interest and I feel that my knowledge, I gained through being a child minder, has not gone to waste.
…and your least favourite?
I don't have a least favourite I enjoy blogging, otherwise, I wouldn't bother!
What blog do you love to read and why?
I love reading the The Olivers Madhouse and What the Redhead said, because they inspire me to improve the layout of my blog.
Do you do anything differently now to when you started blogging?
I now join in with linky parties, which I didn't understand in the beginning.
Is blogging what you expected it to be?
I didn't really know much about blogging, before I started, so I didn't have an expectation.
Are there any brands you would love to work with, why?
I would be happy to work with any brands!
What is your biggest blogging hope, dream or ambition?
To become as famous as Supernanny!
What do you do when you're not blogging?
Read, watch television and work on my recovery.
and lastly, tell us all a random fact about yourself.
I have super powers, I survived a massive stroke 9 years ago!
Now that you know all about Karen from The Next Best Thing to Mummy, make sure you go and read her blog. You can follow her on Twitter and Facebook – thanks so much Karen for being involved!