We have had National Trust membership for years, since Little Man was a toddler, and one of our favourite places to visit is Cliveden. However, somehow we hadn't been in a few years. It's not really local to us, and just short of an hour away it's a bit further than many other National Trust sites so always gets pushed down the list. But, I got tickets at the end of May and couldn't wait to take the kids back again.
Cliveden is near Maidenhead in Berkshire and is one of the most beautiful National Trust places in the area. Once home to the Astor family, it's made up of stunning gardens and woodlands overlooking the River Thames, with amazing views. It's somewhere that feels like walking back in time. It's the sort of place that takes your breath away.
At the moment some parts of Cliveden are closed – the maze isn't open and there aren't any house tours at present. But that doesn't detract from a trip, it's still somewhere you could easily spend all day.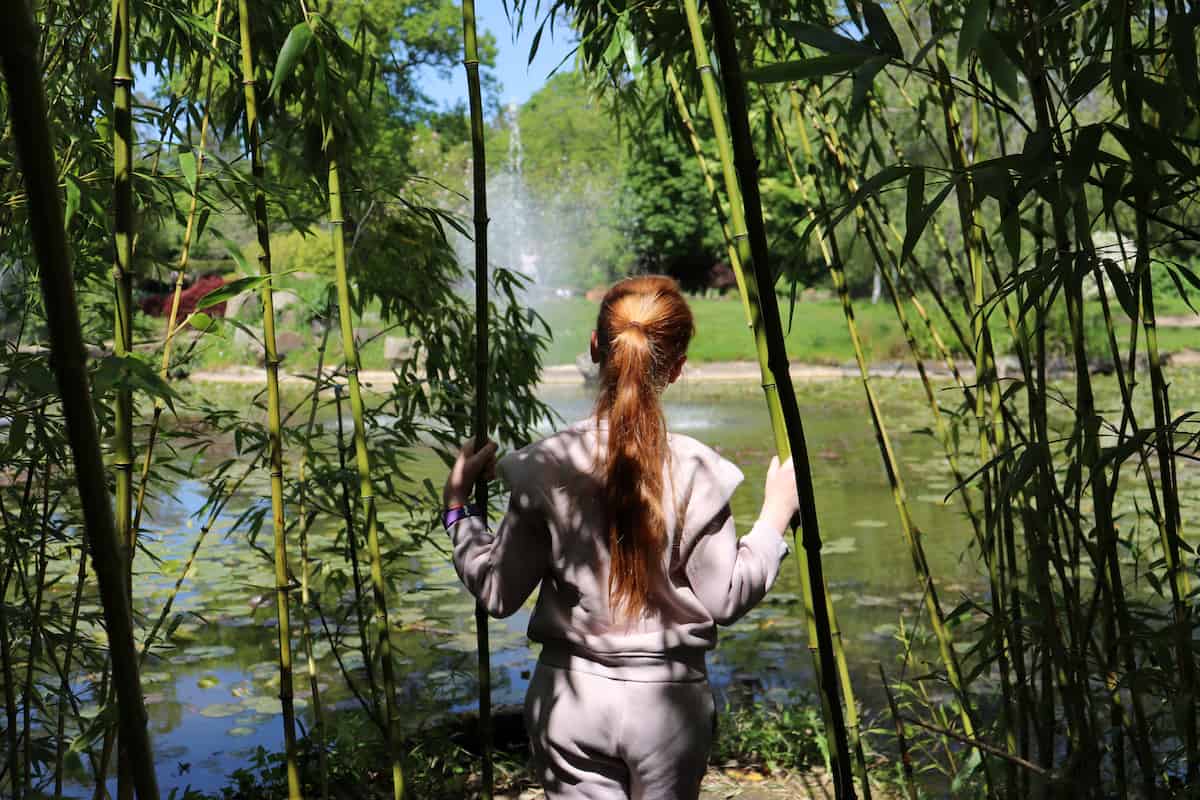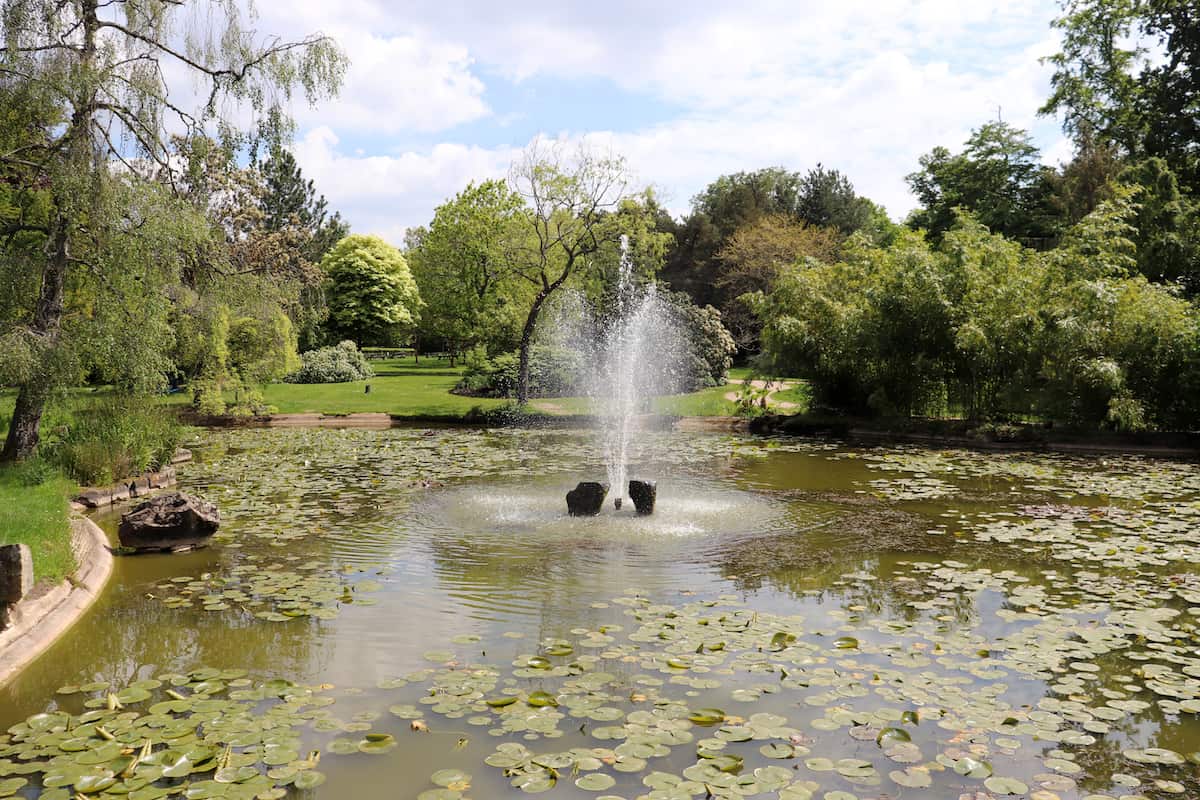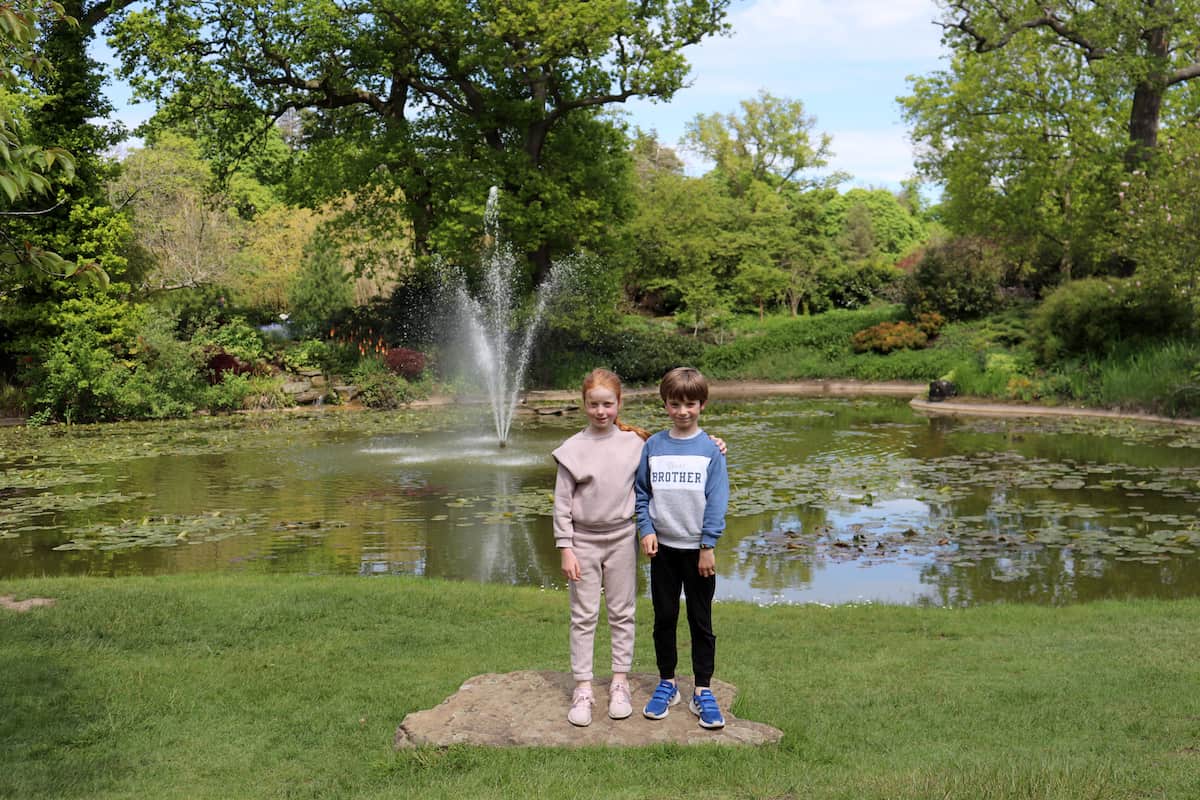 We started out at the Water Gardens which are beautiful. With stepping stone bridges, view points, fountains and a pergola to stand at and admire the views. It's a really peaceful place and so lovely to walk around.
The children could have happily stayed in this area for hours. They loved walking around the edge of the lake, finding a crossing point and bouncing from stone to stone. It felt like such a grand adventure for them.
The next stop on our trip was to the Storybook Play Den, Cliveden's play area. This is such a lovely space, with so much shade from the trees above and just a really safe space for children to explore and play.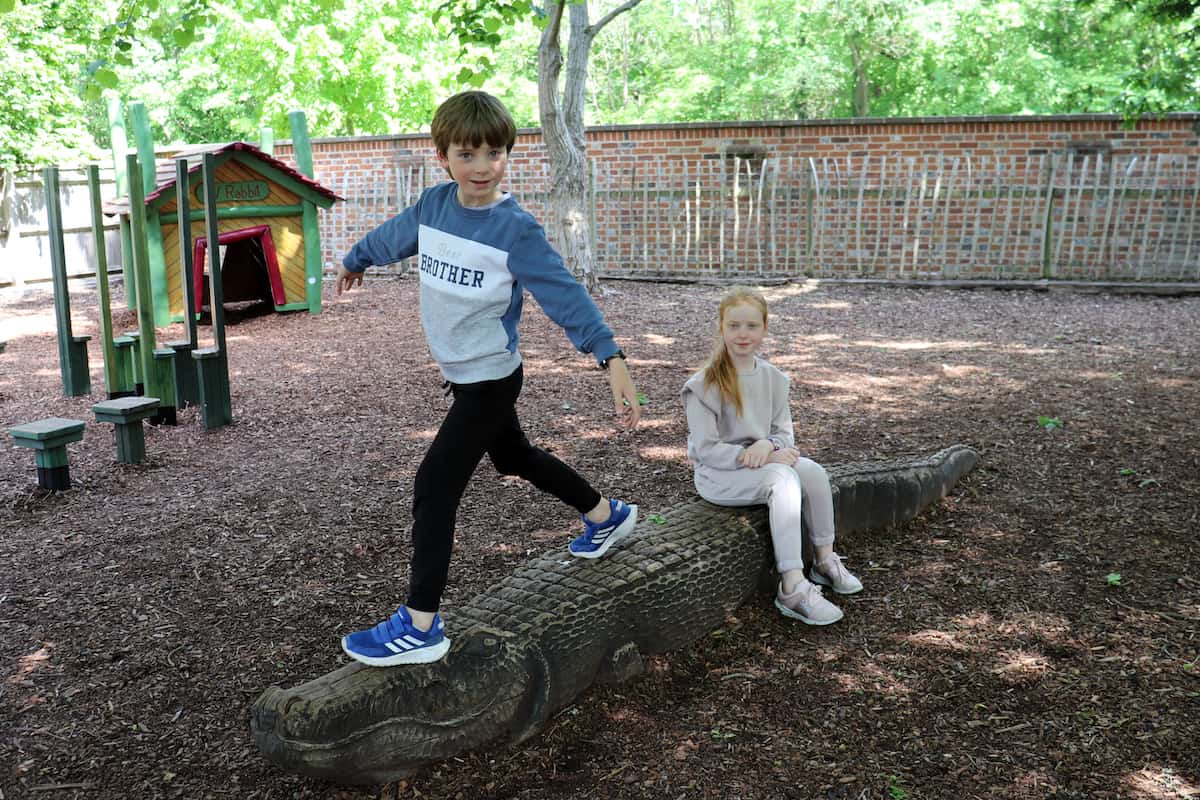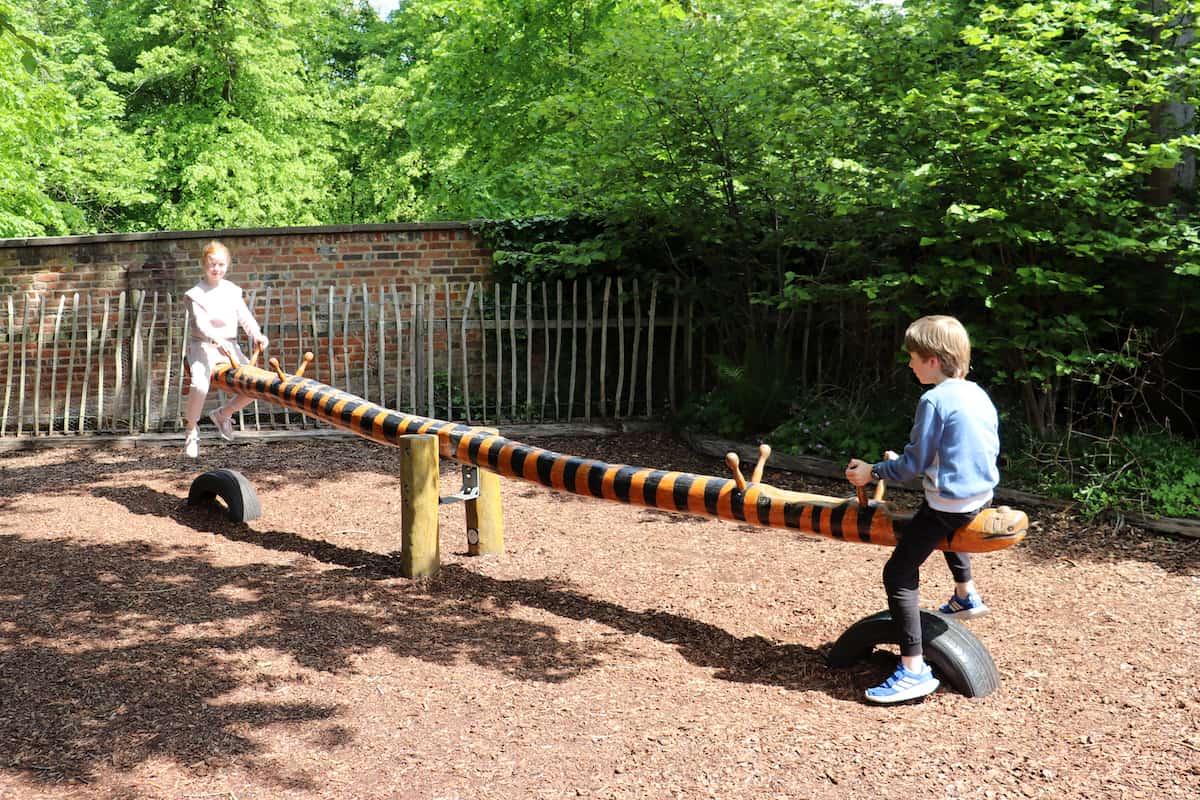 LP and Little Man loved it – with so many things to climb on, play with and enjoy. There's a great adventure play structure with slide and fireman's pole, a seesaw, trim trail and carvings to look at. It's a great addition to Cliveden.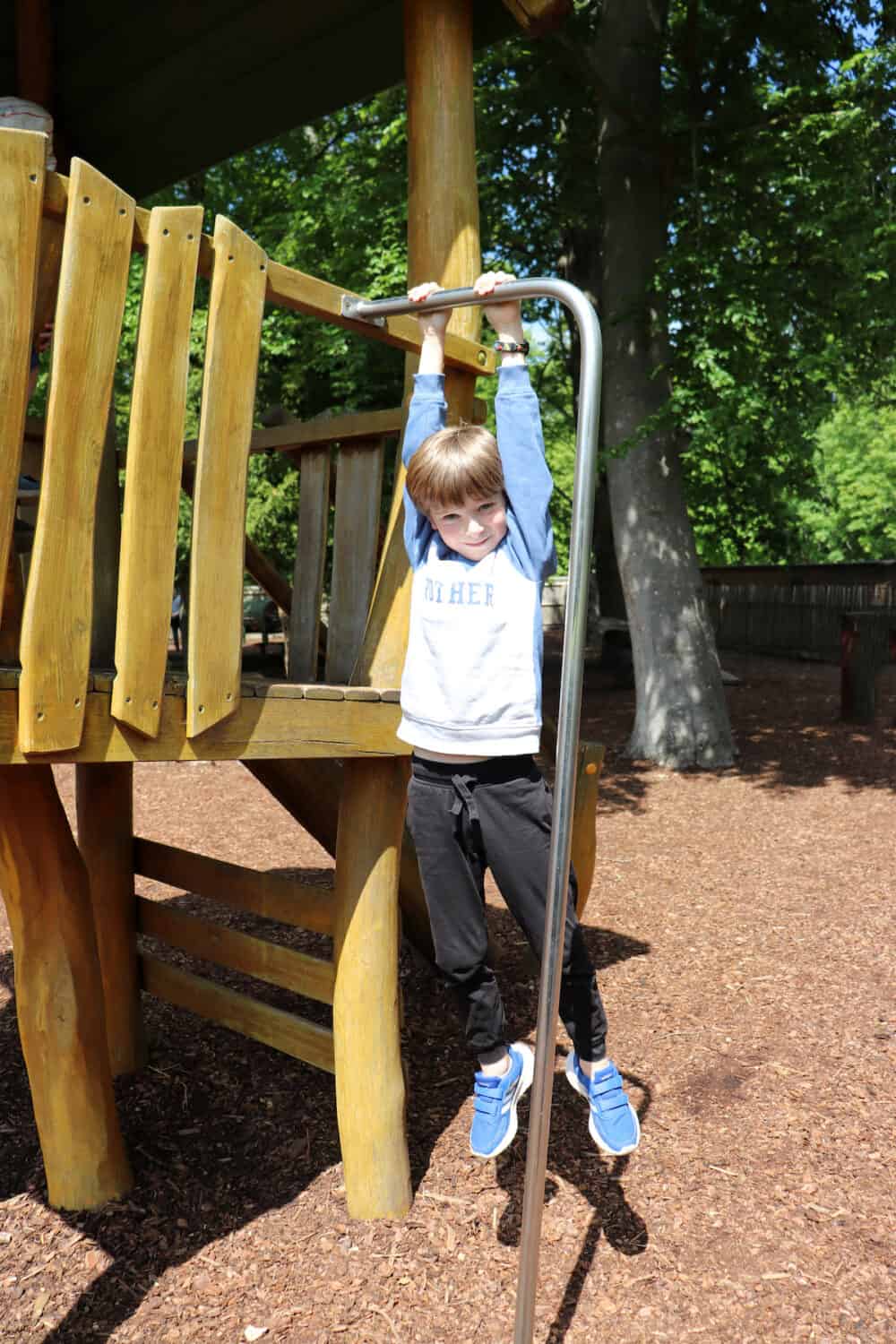 There's a lovely cafe next to the Storybook Play Den which wasn't open on our visit but there are toilets there too. Outside there is plenty of seating and a fantastic wooden train to keep children entertained whilst you enjoy a drink in the sun.
LP and Little Man love the train. They remembered it from our last visit when Little Man was tiny and it was great to see how they've grown in the years since. There are a lot of track pieces with the train to create your own track and imagine train adventures. Such simple entertainment for children.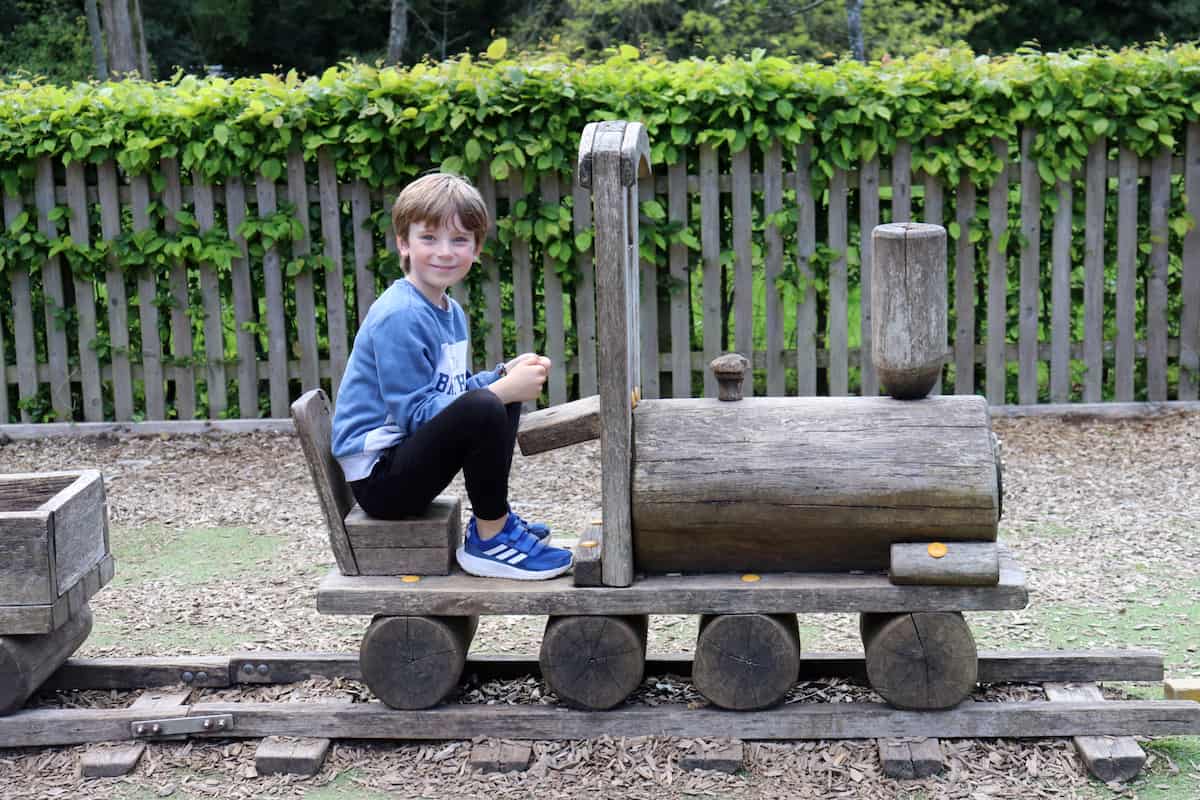 The rest of our day was spent exploring more of the grounds. We grabbed an ice cream before walking to Cliveden House to explore the formal gardens, stopping to appreciate the fountain on the way. It's such an iconic part of Cliveden and one of our favourites.
Cliveden House is beautiful and a really popular wedding venue locally. It has amazing views over the grounds and is such a classic design, reminding you of years gone by and pretty much any period drama you have ever seen. It couldn't be more grand.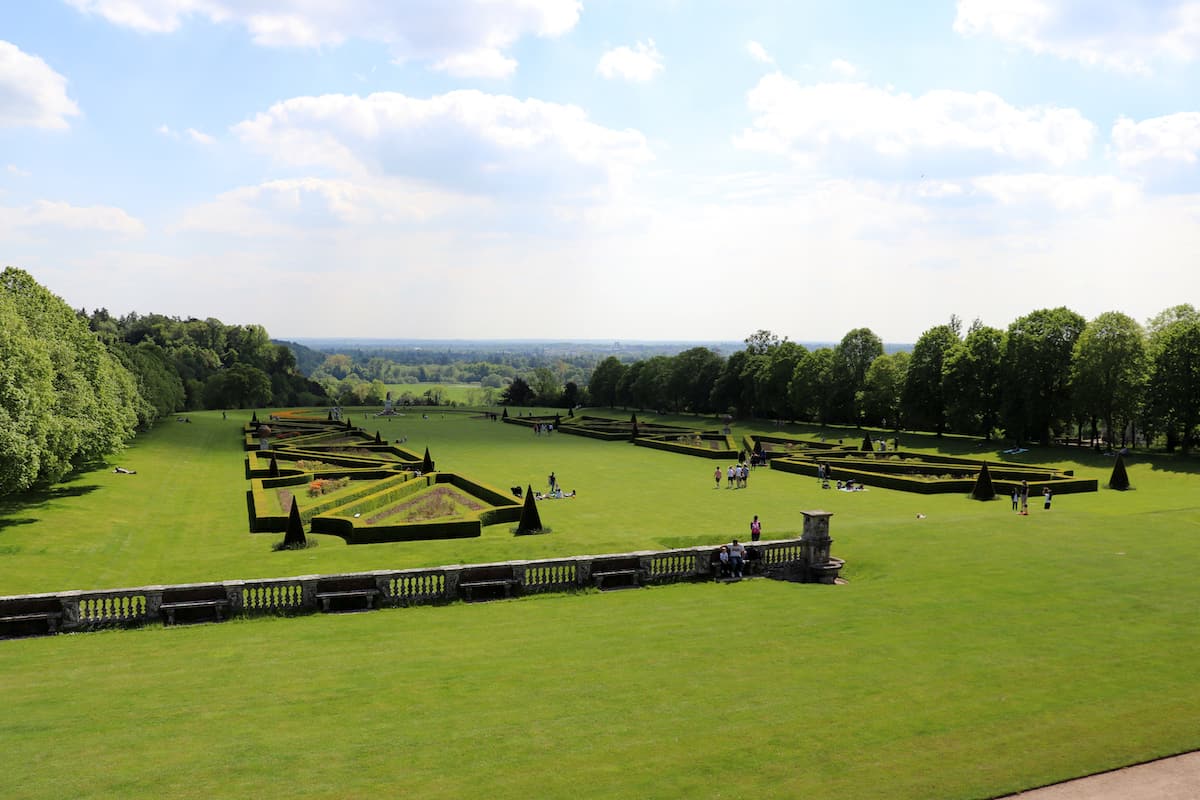 We walked all the way along the Long Garden to the statue at the bottom, admiring the views and the welcome sunshine, with the children stopping to roll down the hill every so often. It's a great space to spend time.
Cliveden is such a lovely day out and you can happily spend a couple of hours there or a whole day. There's plenty of space for picnics or they have places to buy refreshments during your trip and dogs are welcome too. It's a great day out for the whole family.