Over the May bank holiday weekend we spent a couple of nights in Dudley. We had a break there last year on the way to Wales and wanted to see more of the area so we took the opportunity to go back to Blists Hill and the Black Country Living Museum but also went to Dudley Zoo and Castle for the first time.
What is Dudley Zoo and Castle?
We'd never been to Dudley Zoo before and didn't really know what to expect although I knew it was quite hilly! Hundreds of exotic and endangered animals inhabit the ancient wooded hillside that has been home to Dudley Zoo since 1937 when it was owned by the Third Earl of Dudley.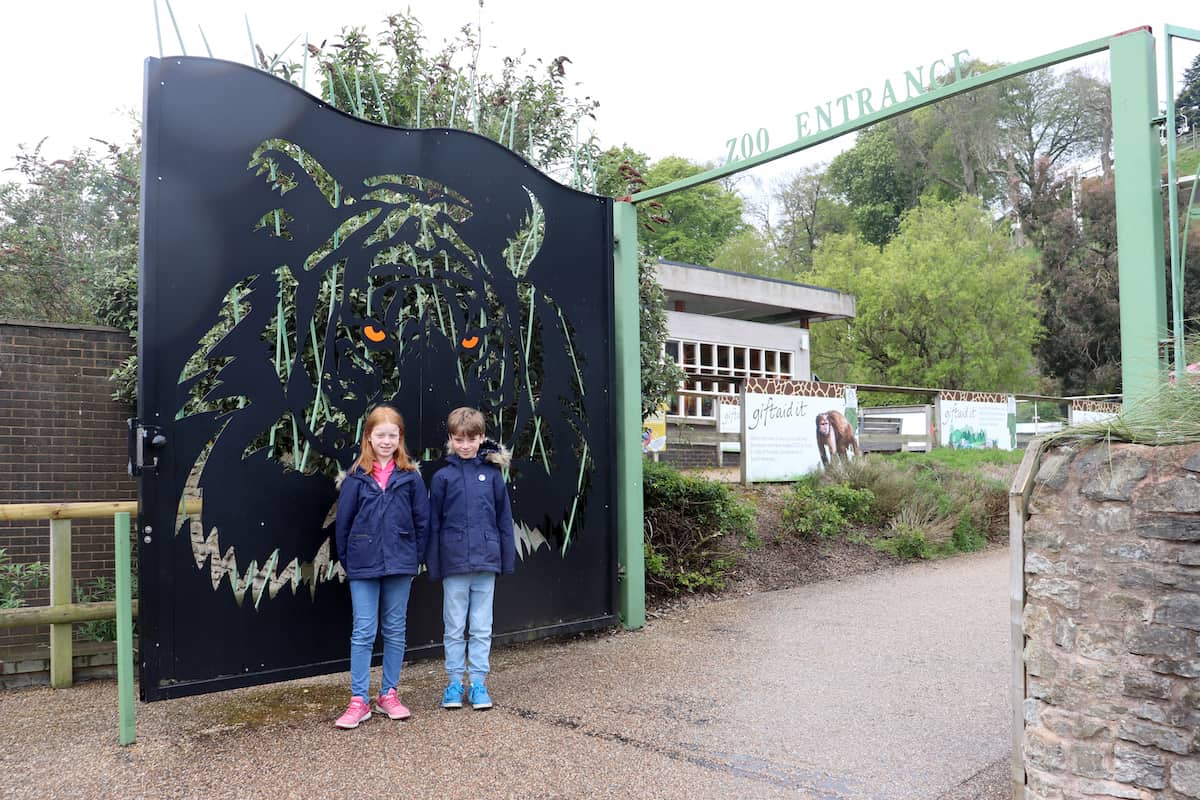 Now run by the Dudley and West Midlands Zoological Society, the zoo has a rich geological history and sits around the ruins of the 11th century Dudley Castle. Plus, it shares the site with the world's largest single collection of Modernist Tecton structures and the country's only vintage chairlift.
Dudley Zoo has a nice big car park right out front of it and there is a car parking charge of £3.50 but you could also visit the zoo by public transport as both bus and rail stations are just a short walk away.
As soon as we walked into the zoo we were met with families of baboons playing on the hillside. Despite the rain, we knew we were in for a lovely day and couldn't wait to see more animals. Spring is also such a nice time to visit as there are baby animals everywhere!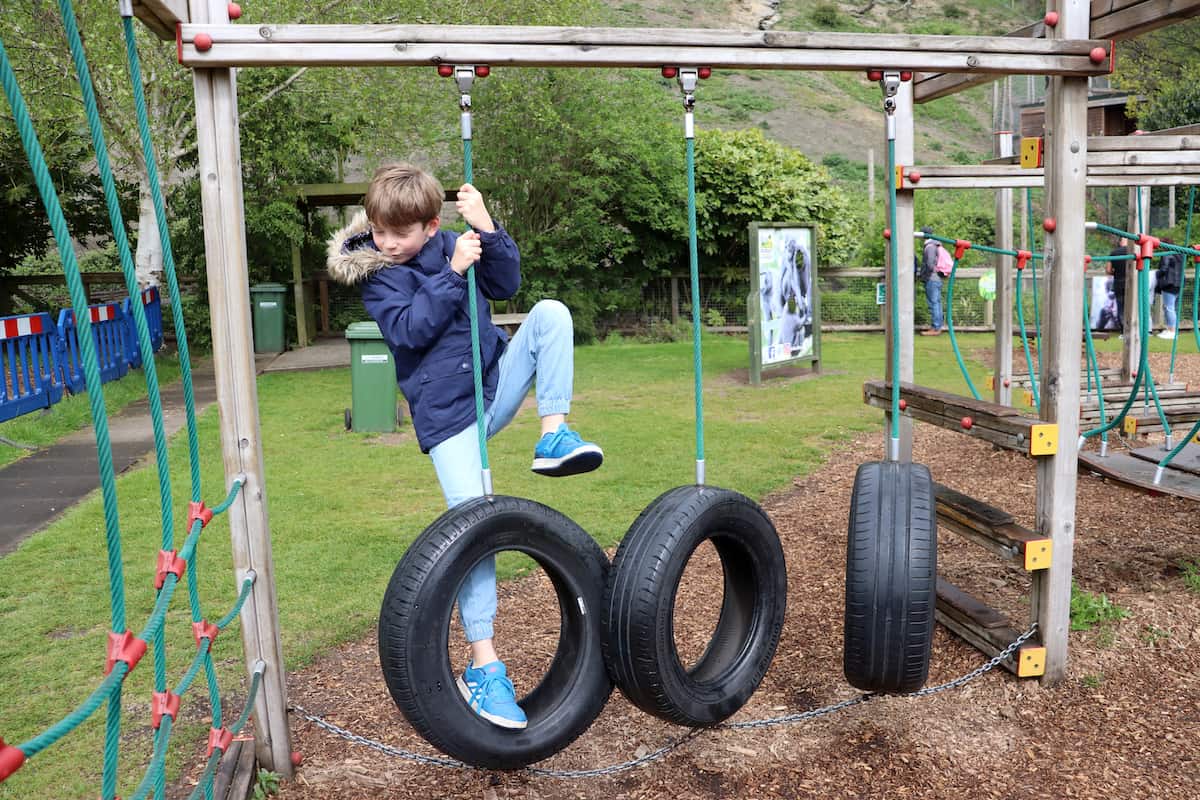 Next to the baboons there were play areas for the children and we loved that throughout the zoo there were play areas dotted around and also plenty of seating. Dudley Zoo is the sort of place where you can pace yourself for a full family day out, stopping for a play or snacks and drinks whenever you feel like it. It's a really well thought out zoo despite how old it is!
From the very start of the zoo we could see the castle walls above us and the fantastic chairlift that we decided to use at the end of the day to come back down the hill. It definitely gave the kids something to look forward to!
We also passed the land train that can take passengers up and down the hill but we didn't want to miss anything so decided to walk and take our time to see all the animals.
We saw so many different birds – owls, flamingos and kookaburras before finding ourselves surrounded by the famous tecton buildings, housing arctic foxes, snow leopards tigers and much more. The Tecton structures give a really different look and feel to the zoo, being both modern but old at the same time. They're really interesting and so different to any other animal enclosures we've seen before.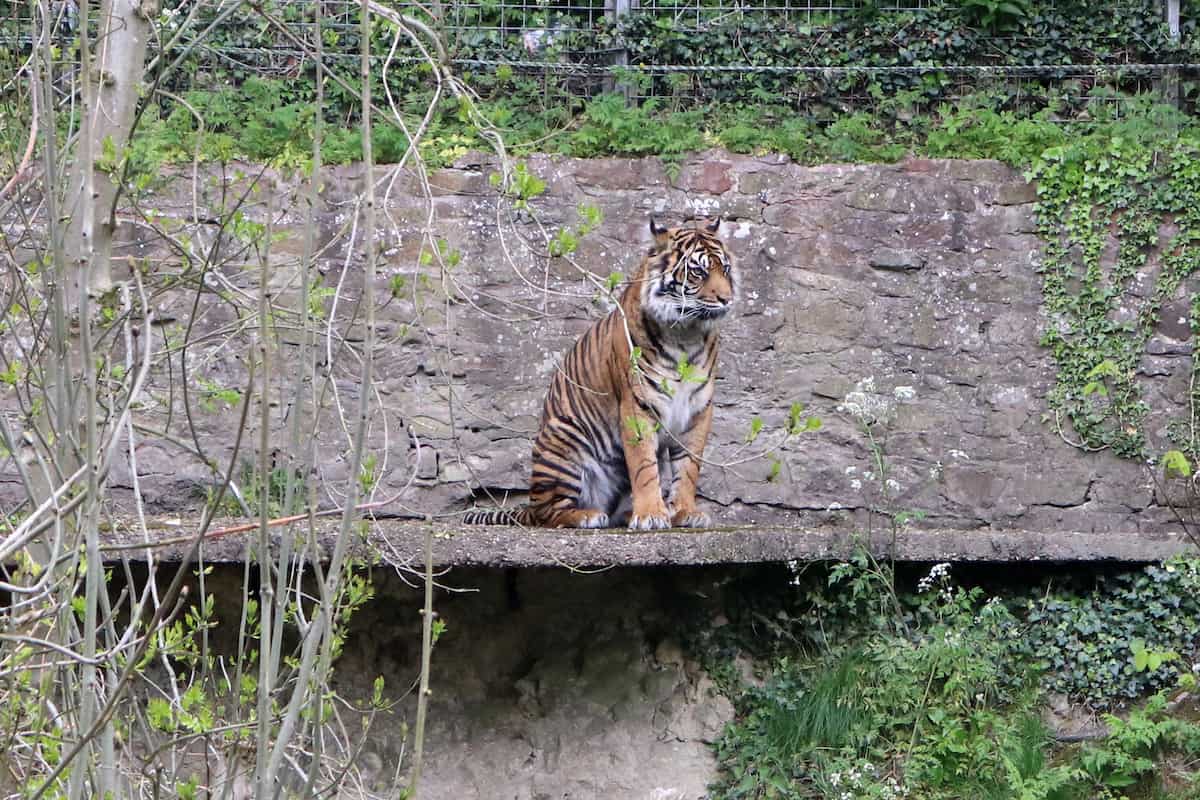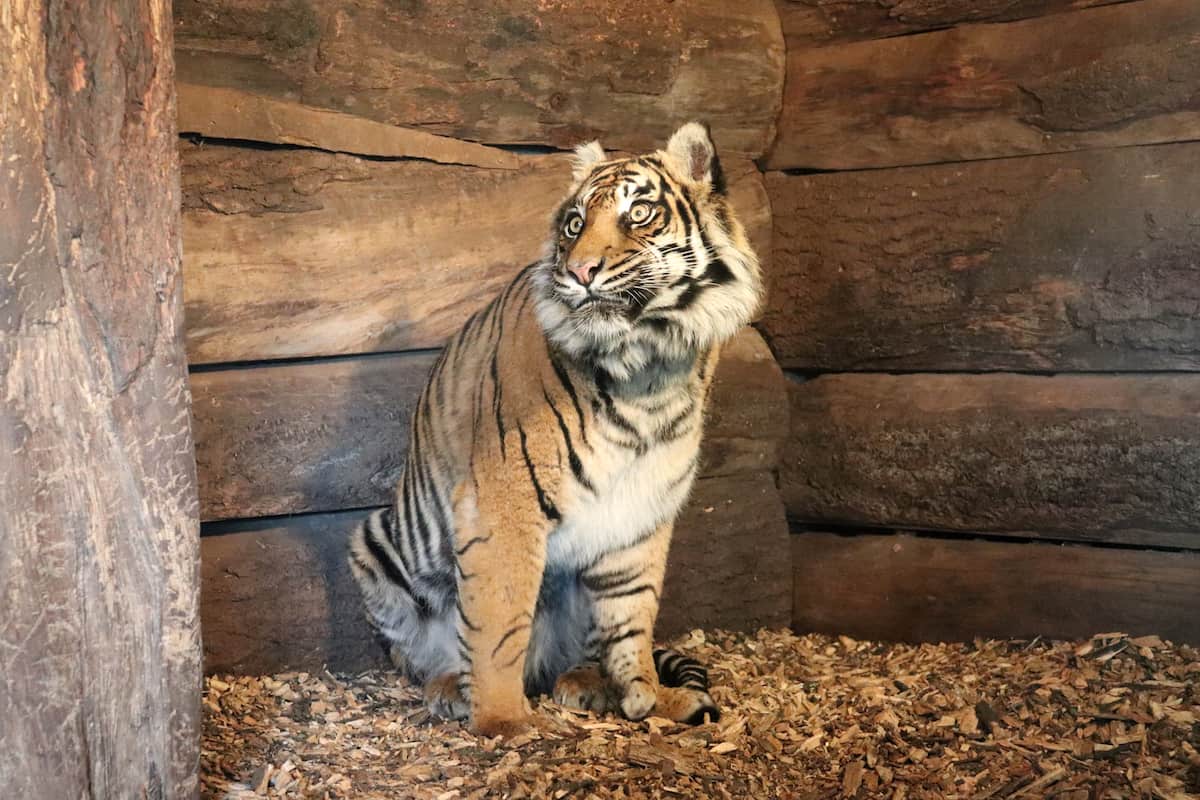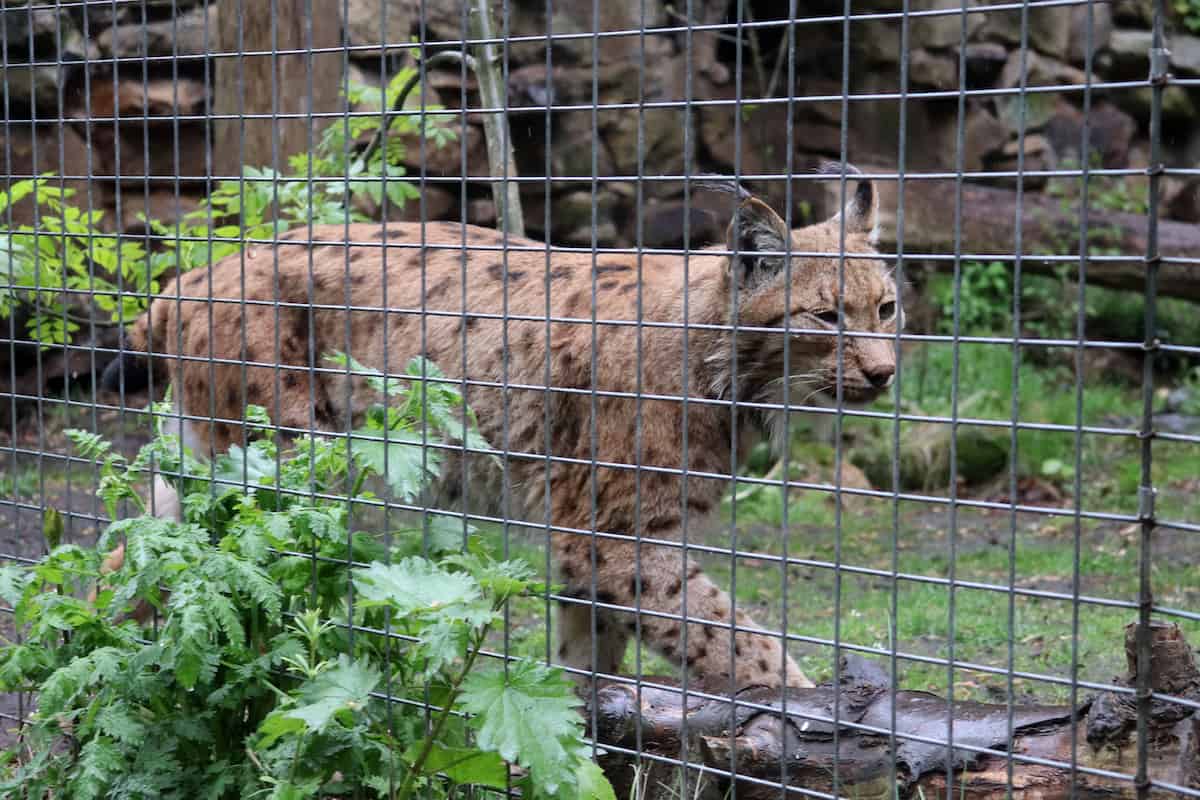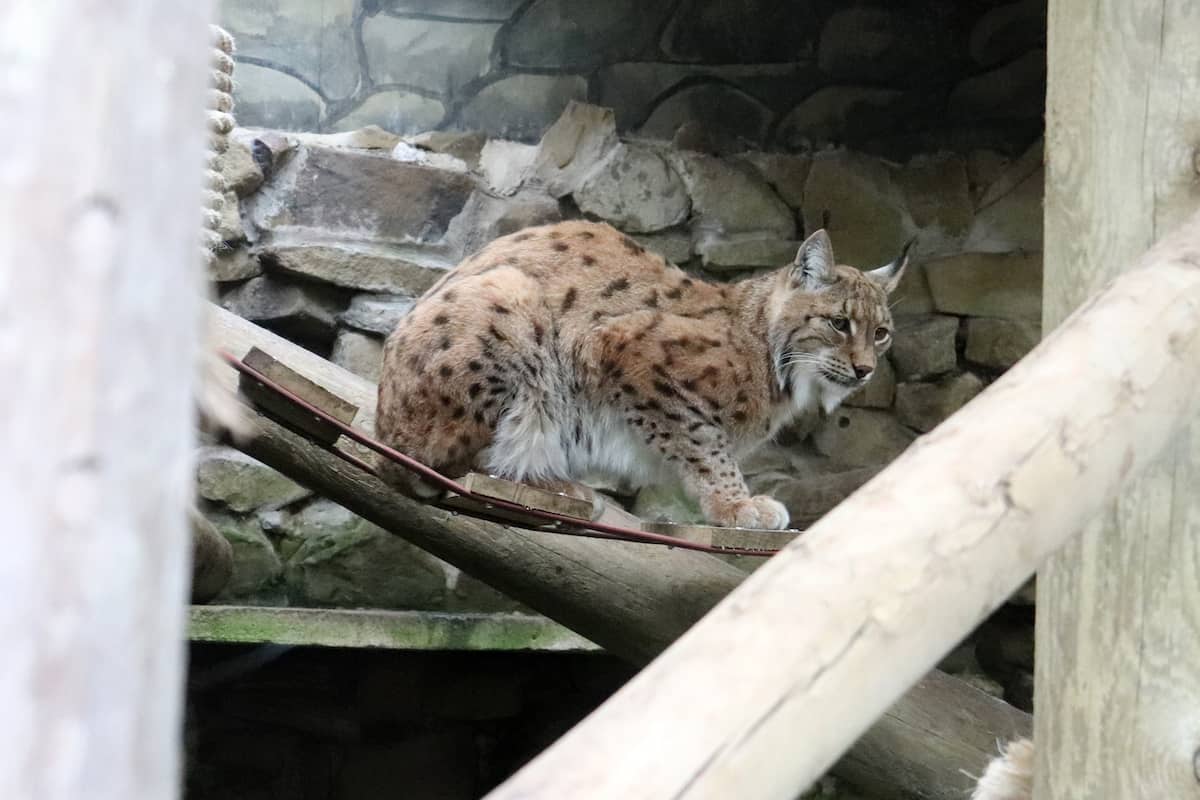 Walking around Dudley Zoo is a real pleasure. Set within what is now the Dudley Zoological Gardens that surround the castle, there's so much green space and vegetation surrounding the enclosures and the children loved how it's such a nice outdoorsy day out.
One of our favourite parts of the day was seeing otters, so keen to be fed, and also listening to a talk about the tigers. The staff are all so knowledgeable and friendly which really add to the day out. Plus, even on a wet or cold day the internal enclosure areas have plenty of viewing windows so you can easily spot the animals. We saw so many during our trip.
There are so many photos dotted around the zoo showing current inhabitants but also all the exotic creatures that lived at Dudley Zoo in years gone by. We thought some of the Tecton enclosures looked like they'd been created for different species and then found that they used to have polar bears, orcas and elephants at the zoo at one point!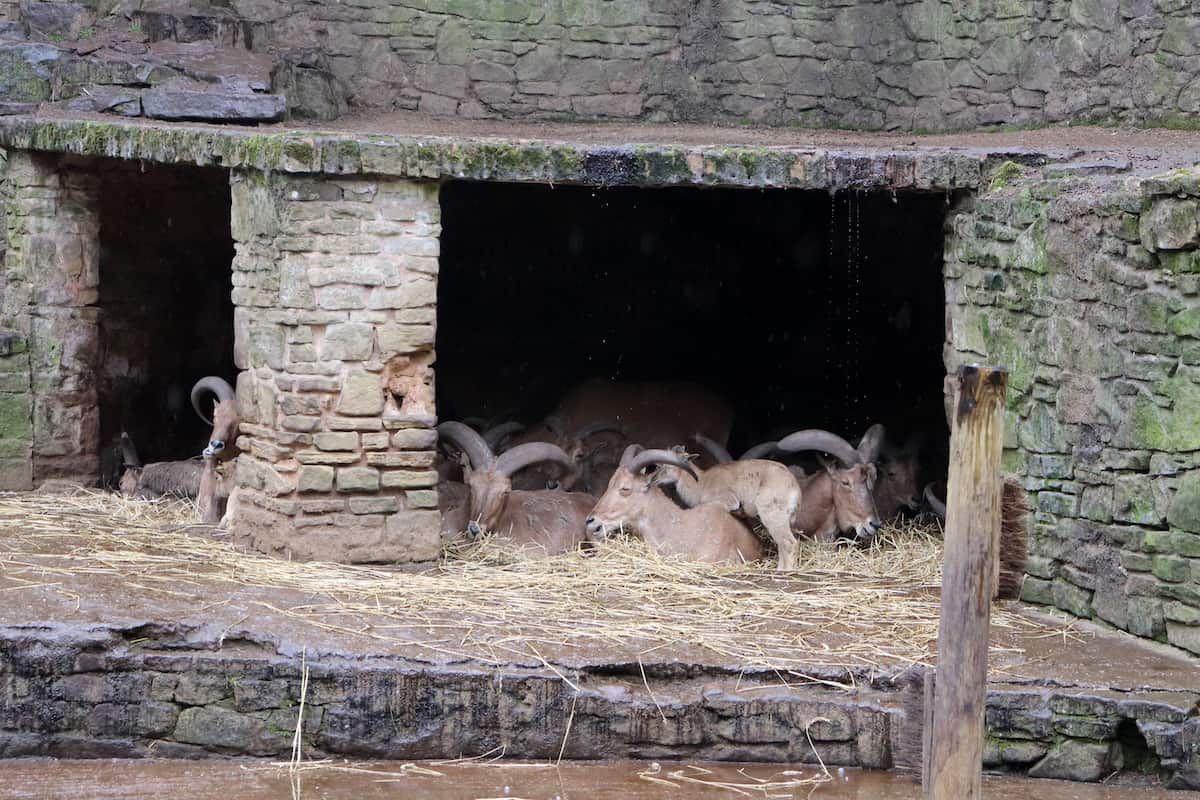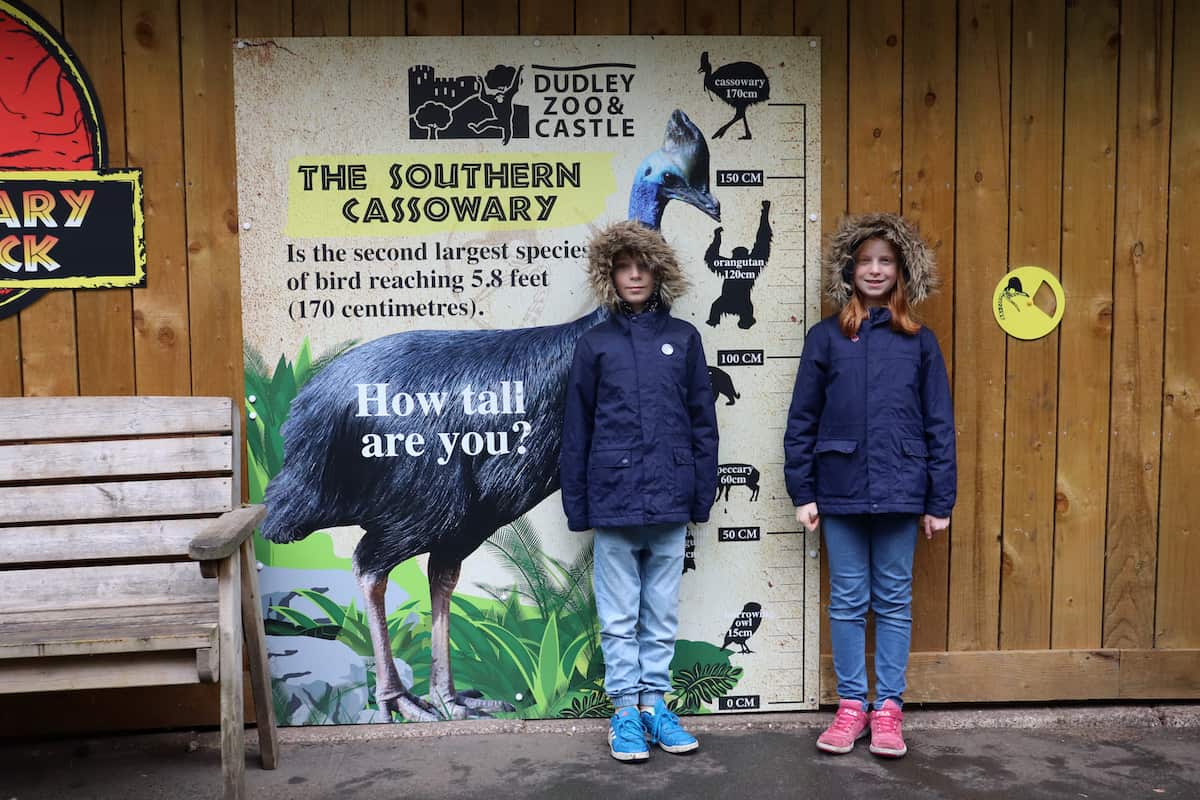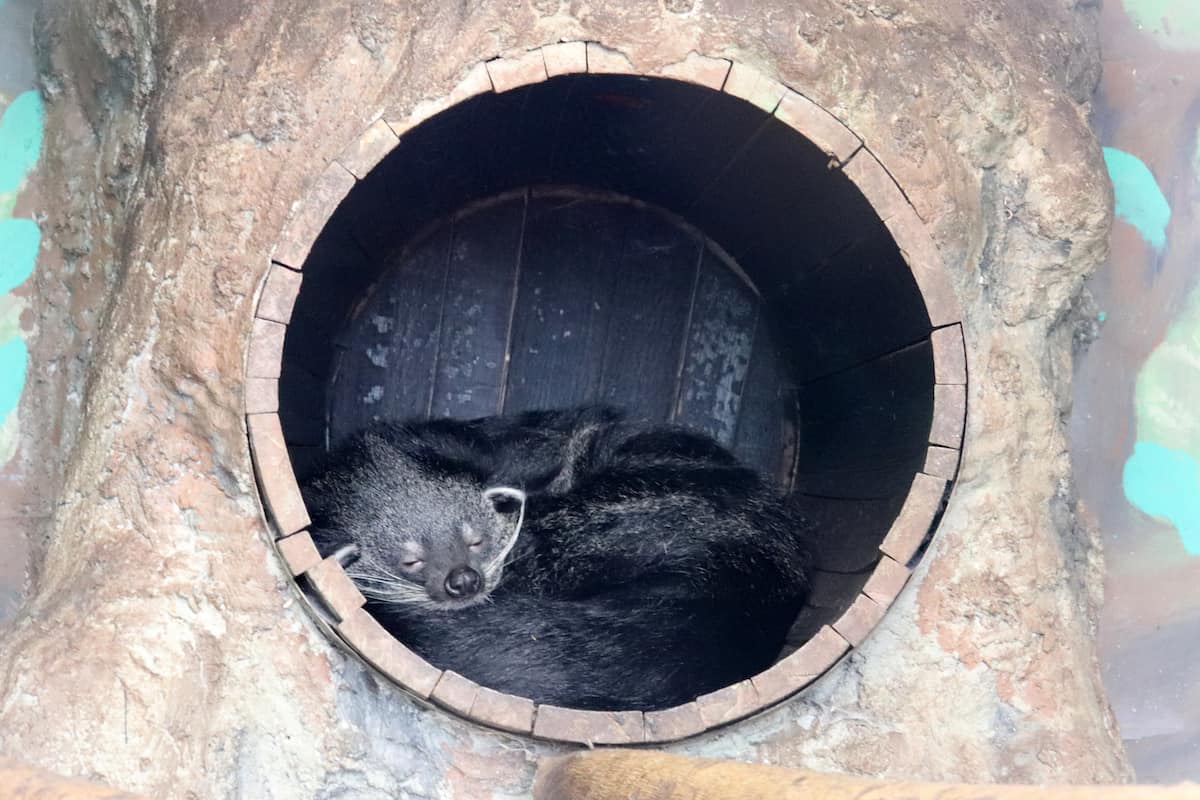 Half way through our trip we came to the castle, perched on the hill overlooking Dudley town. Even though it's billed as ruins, the 11th century castle is still pretty magnificent, sitting in formal castle grounds, and you can go in different parts of it to learn about the castle history and also see other animals like creepy crawlies and bats.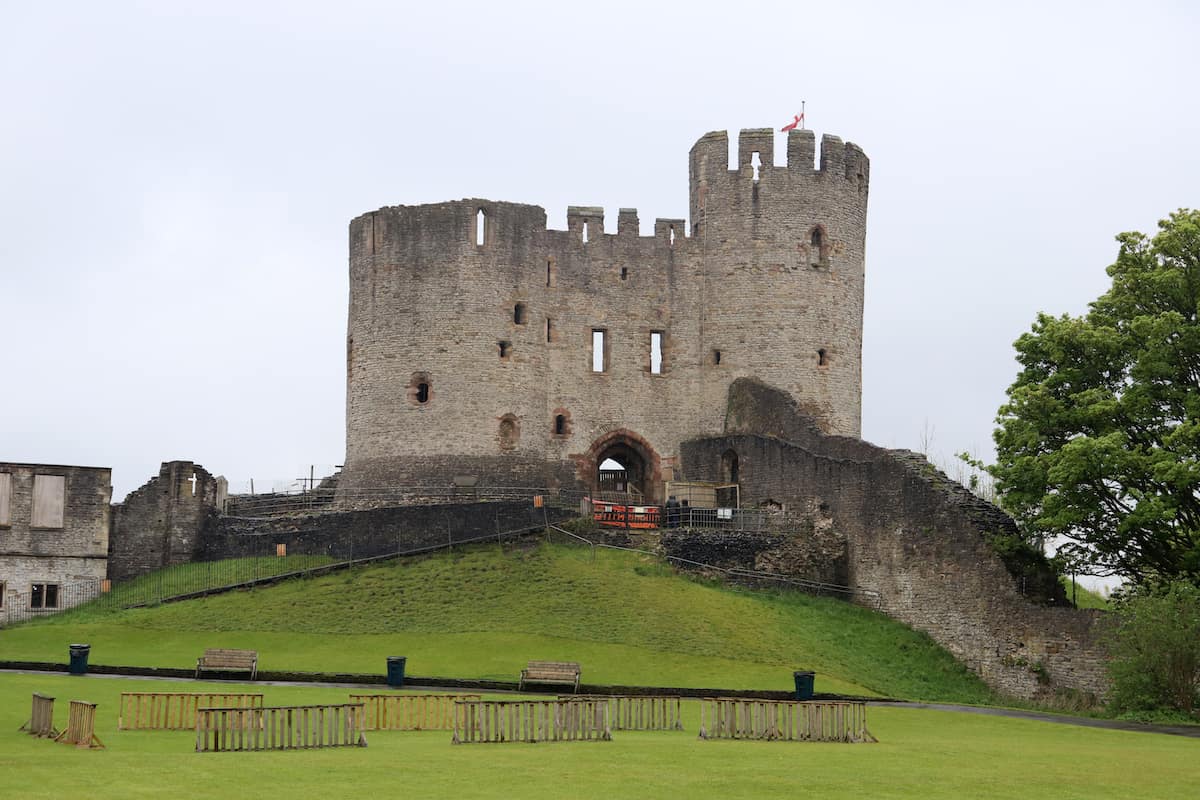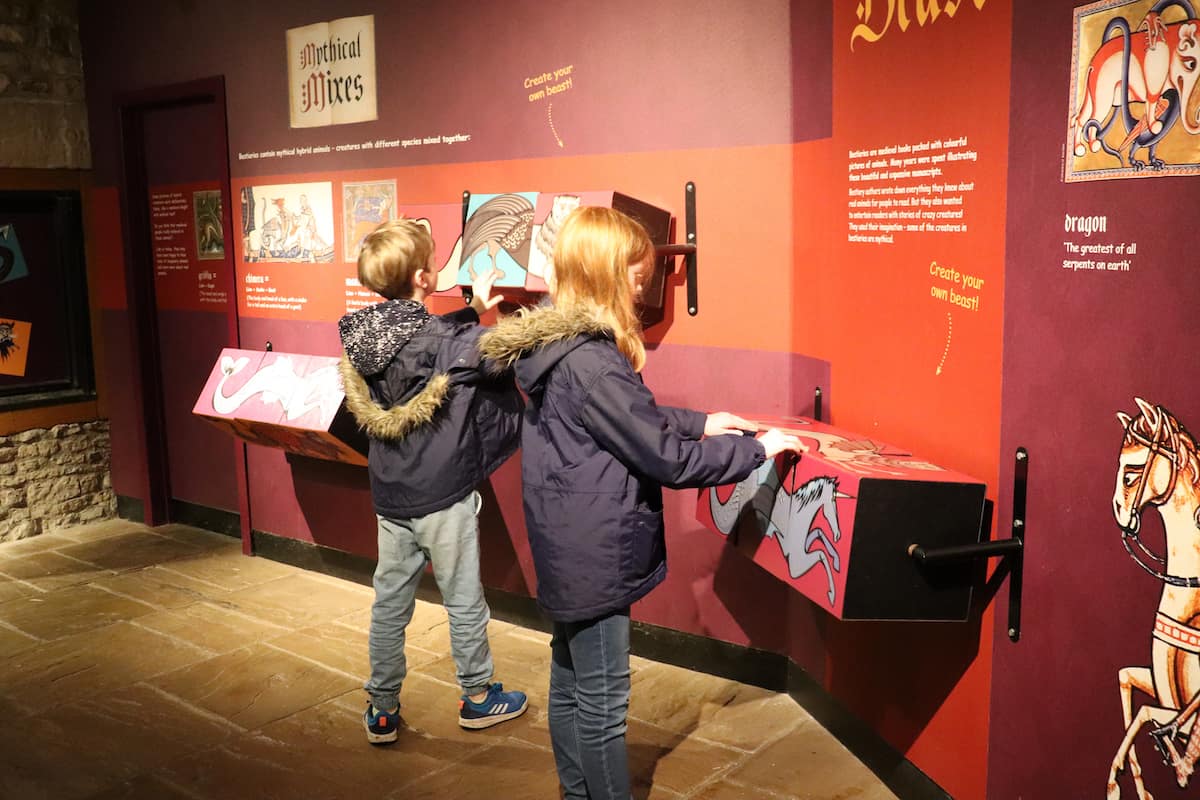 You can even climb the castle keep for even better views of the local area and the kids loved trying to spot our hotel and other familiar sights. Although Dudley Zoo is in a built up area, it still feels really spacious compared to city zoos we've been to in the past.
We loved that the castle moat had been turned into a sea lion enclosure and the sea lions were happy to swim around and entertain us. I think they liked the rain too!
We loved exploring the zoo grounds, seeing so many species of animals and then, at the end, getting a very wet chair lift back to the start of the zoo. Before heading home we walked to the lower area of the zoo, past a little fun fair, to see orangutans, farm animals, the petting zoo and camels which we nearly missed!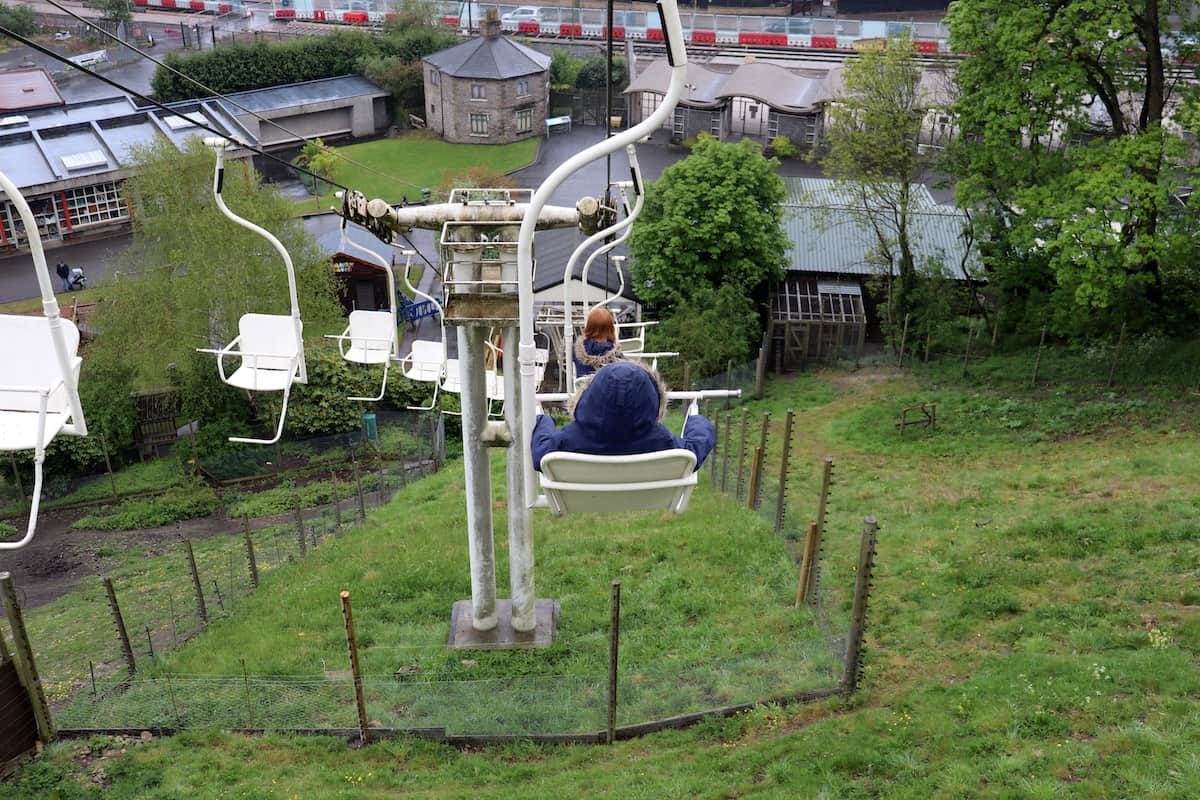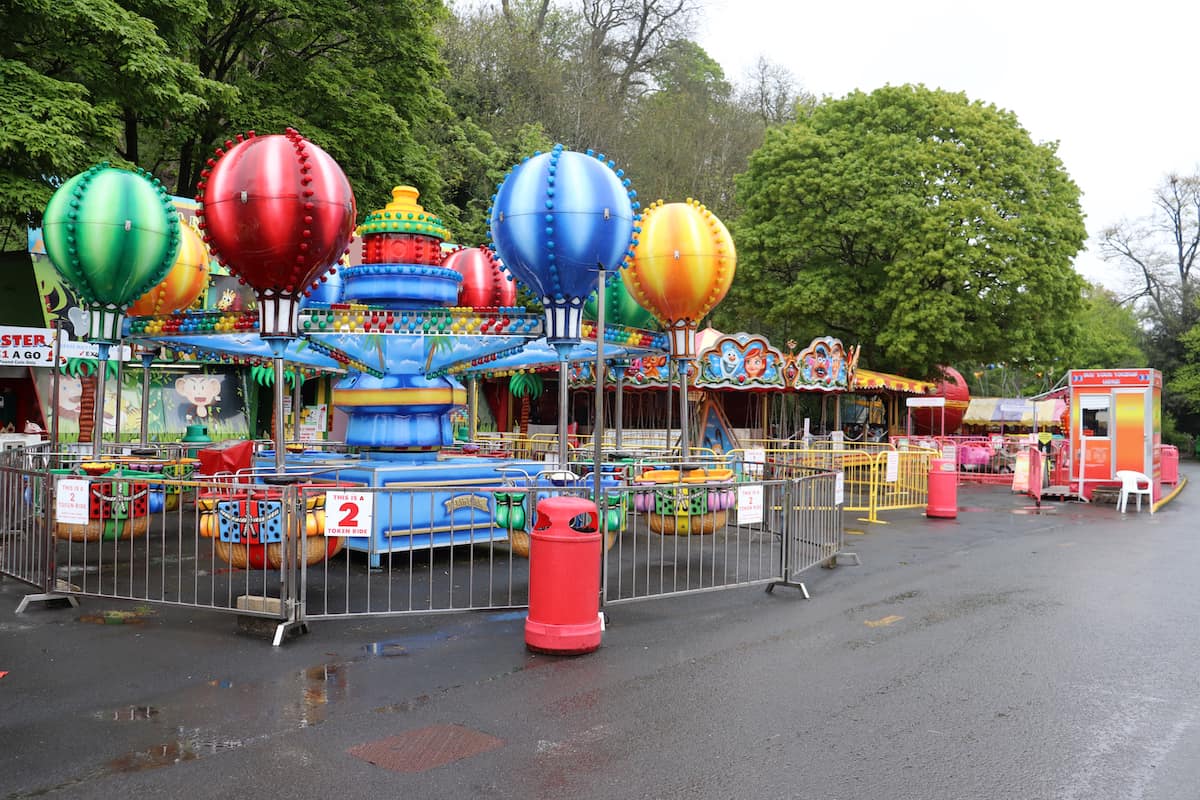 There was the opportunity to go in the lorikeet enclosure and you can pay extra to feed them but, even without food, they land on you anyway. This isn't the best place to go if you don't like birds flying at you! But it's definitely quite an experience.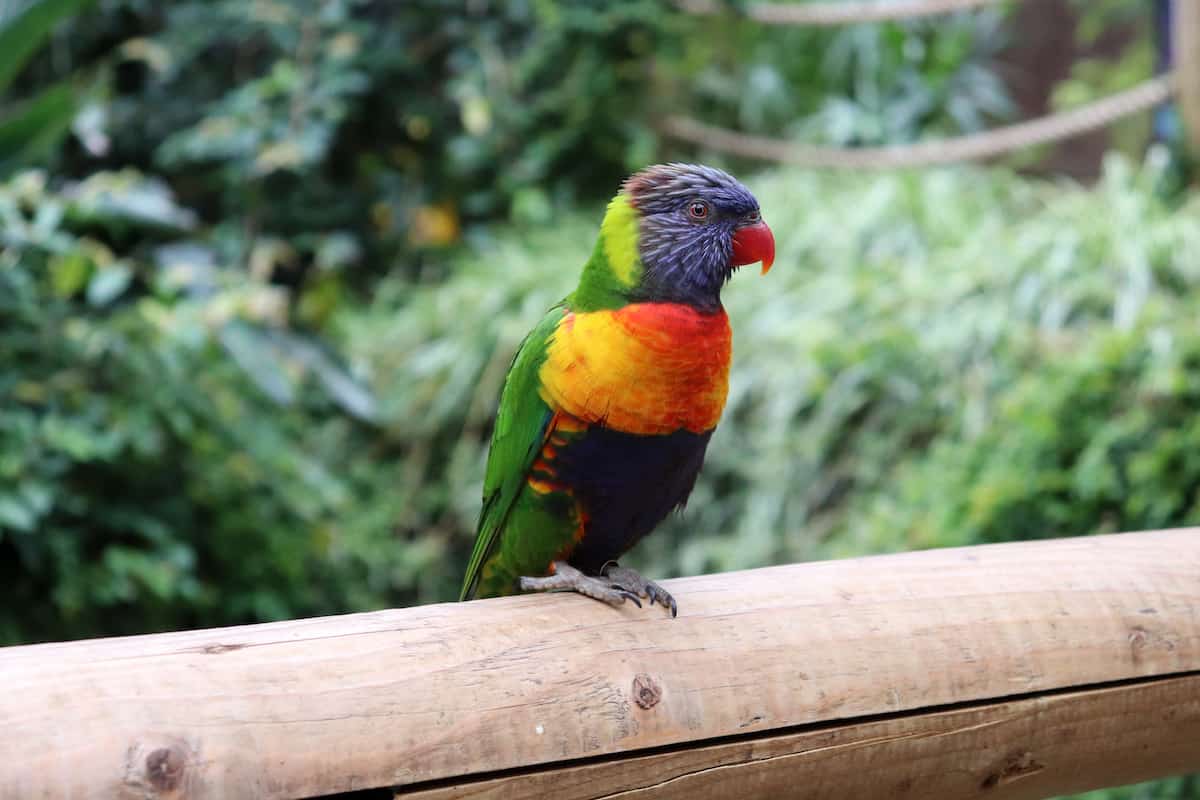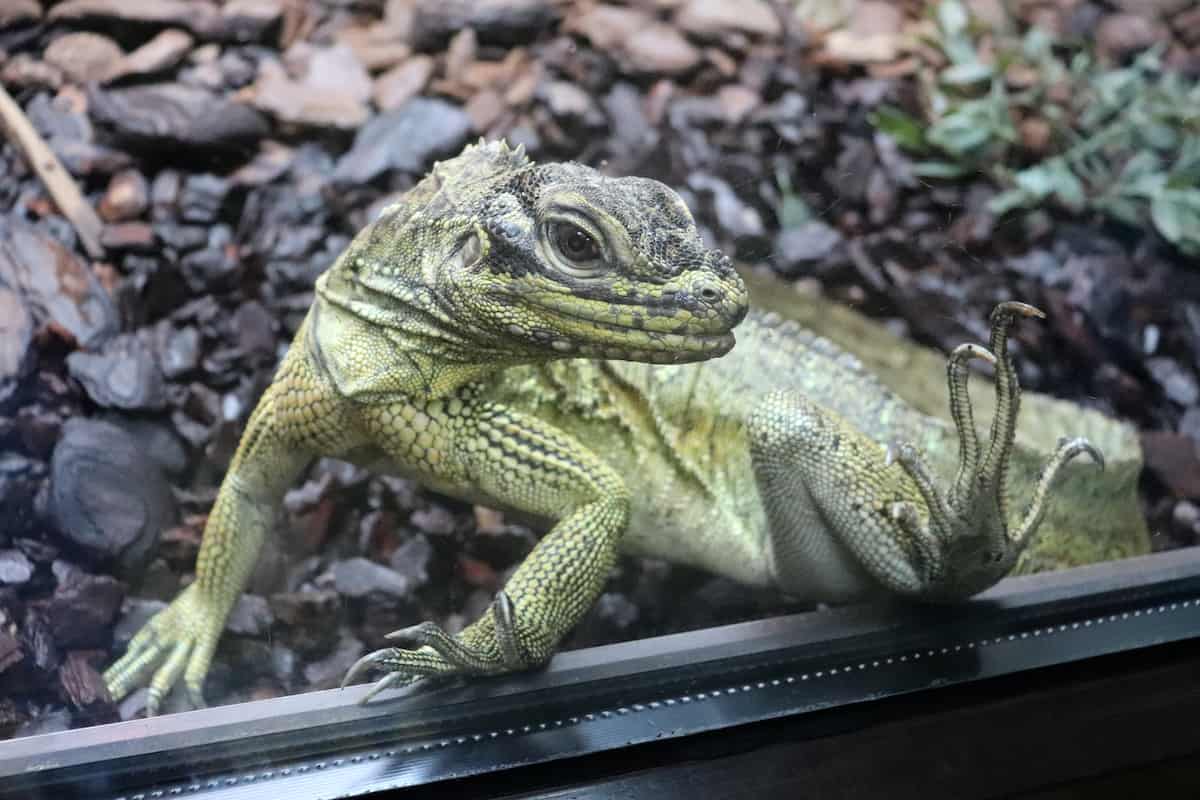 It was such a packed day out and we walked our socks off but had such a great time. At just over £60 for a family of four, Dudley Zoo is quite affordable compared to other zoos and animal parks across the country. I did think that maybe you get what you pay for and that Dudley Zoo wouldn't be great – but it was such a lovely day out and we would definitely go back.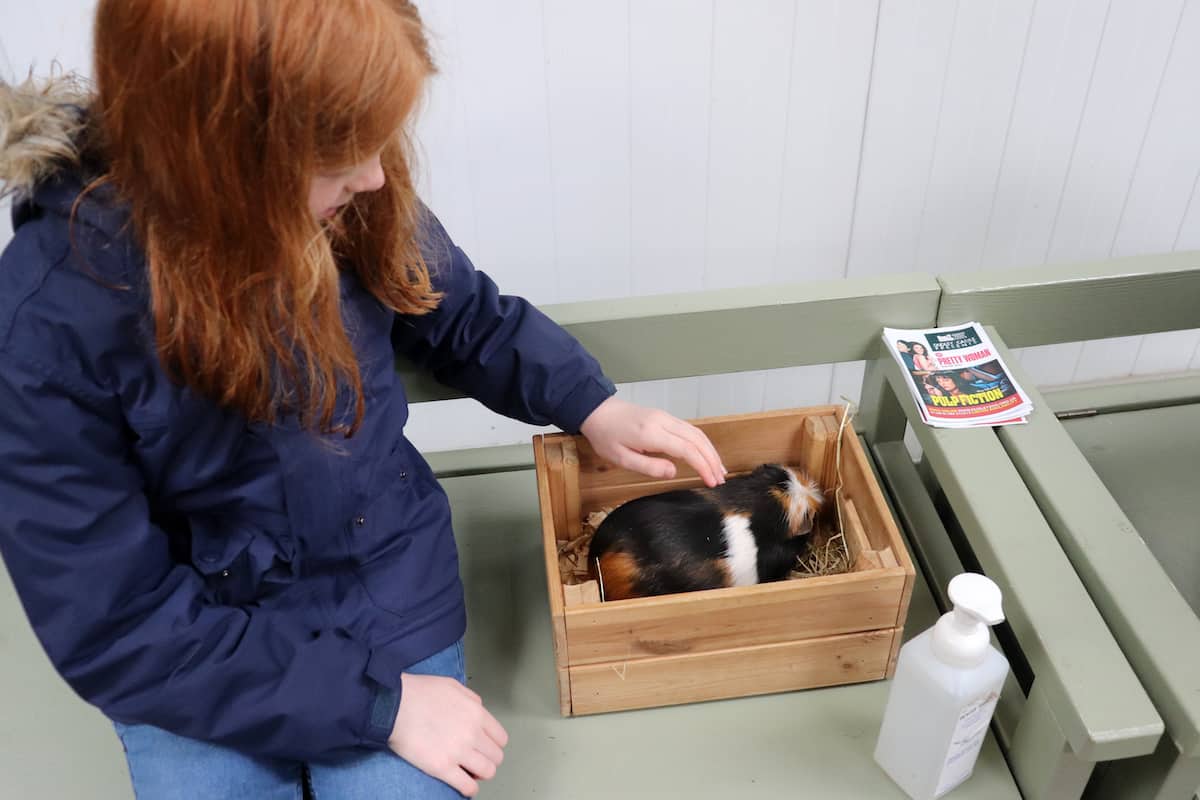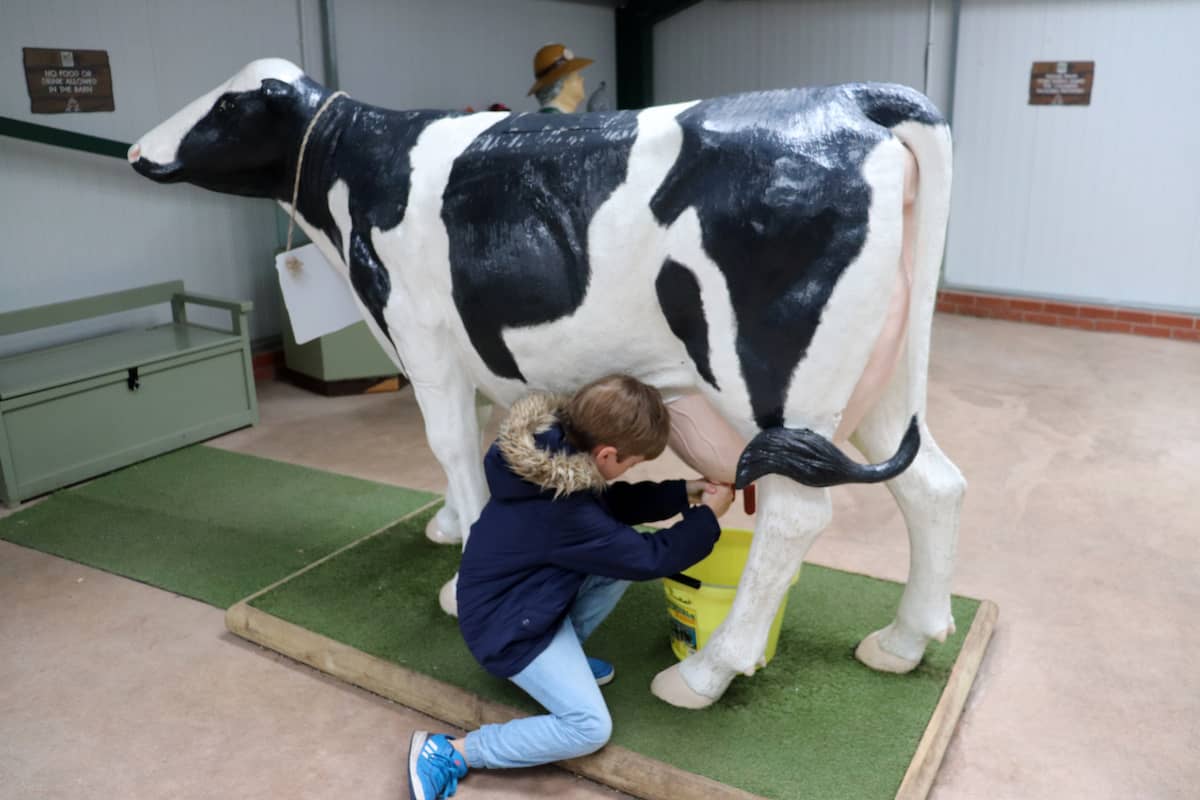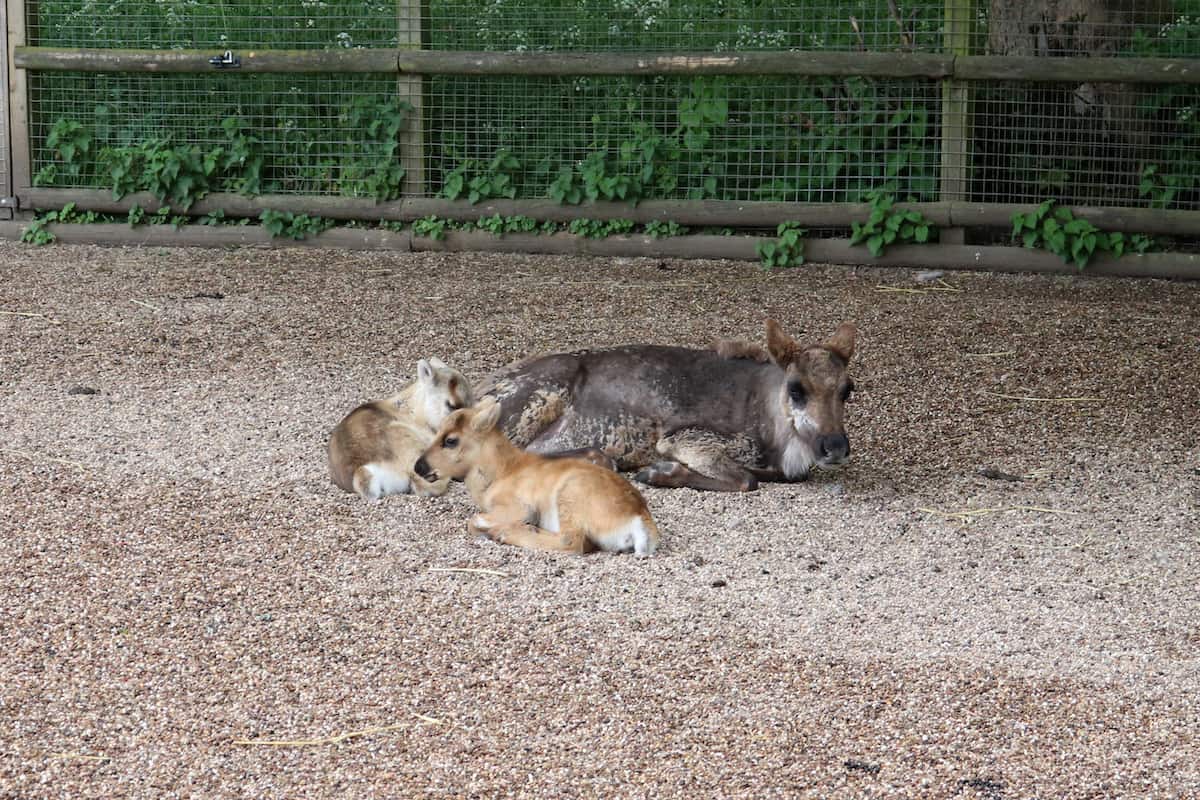 You can find out more about Dudley Zoo and Castle over on their website. Make sure you check opening times before you travel and you can book tickets online too. For reference, the address is: Dudley Zoo and Castle, Castle Hill, Dudley, West Midlands DY1 4QF
Here's a little Reel we made of our trip: