Disclosure: We were sent the featured products for the purpose of this post however all opinions are my own.
This post contains affiliate links and I may receive commission if you visit a link and buy something. Purchasing via an affiliate link doesn't cost you any extra, and I only recommend products and services I trust.
Little Man loves anything to do with space and soaks up information about the solar system and space exploration. His favourite topic at the moment is the moon landing – knowing that next month it's been 50 years since man stepped onto the moon for the first time. To celebrate that anniversary Playmobil sent us their Mission to Mars range so that we could have our own space adventure at home.
The Mission to Mars range includes the Mars Station, Mars Rocket with Launchpad, Mars Research Vehicle, Mars Rover and an Astronaut and Robot Duo Pack. It's really all a little astronaut needs to complete their own mission to Mars.
Little Man loved that he could build the Playmobil toys himself – and they needed minimal adult involvement. He only really needed help putting stickers on and the smaller stickers he was even brave enough to do himself.
Whilst he was building it gave us a chance to talk about the space adventures he would have. Little Man would love to go in a spaceship like Atlantis and he'd take his sister with him. He thought Mars might be a bit hot so instead he'd like to fly all the way around the moon and come home again. I always get the impression that Little Man would love to go into space as long as he knew that it wasn't forever – he loves his home comforts and would miss Mummy and daddy far too much as well.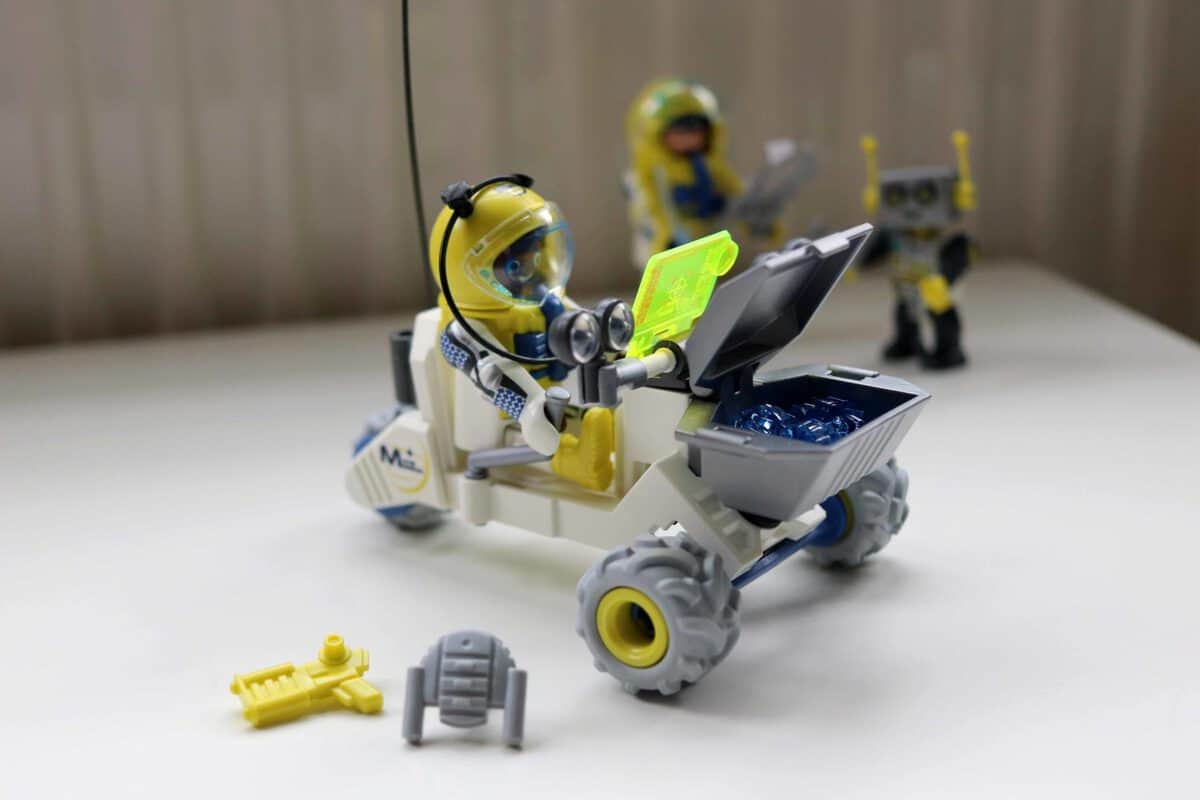 Once built the Playmobil sets could be played with immediately. The Mission to Mars Station is the perfect centrepiece for any trip into space. It gives the astronauts everything they need to explore Mars. It's equipped with rock collecting kits and a laboratory for dissecting samples. The roof can be removed to give full access to the command centre – and it even lights up!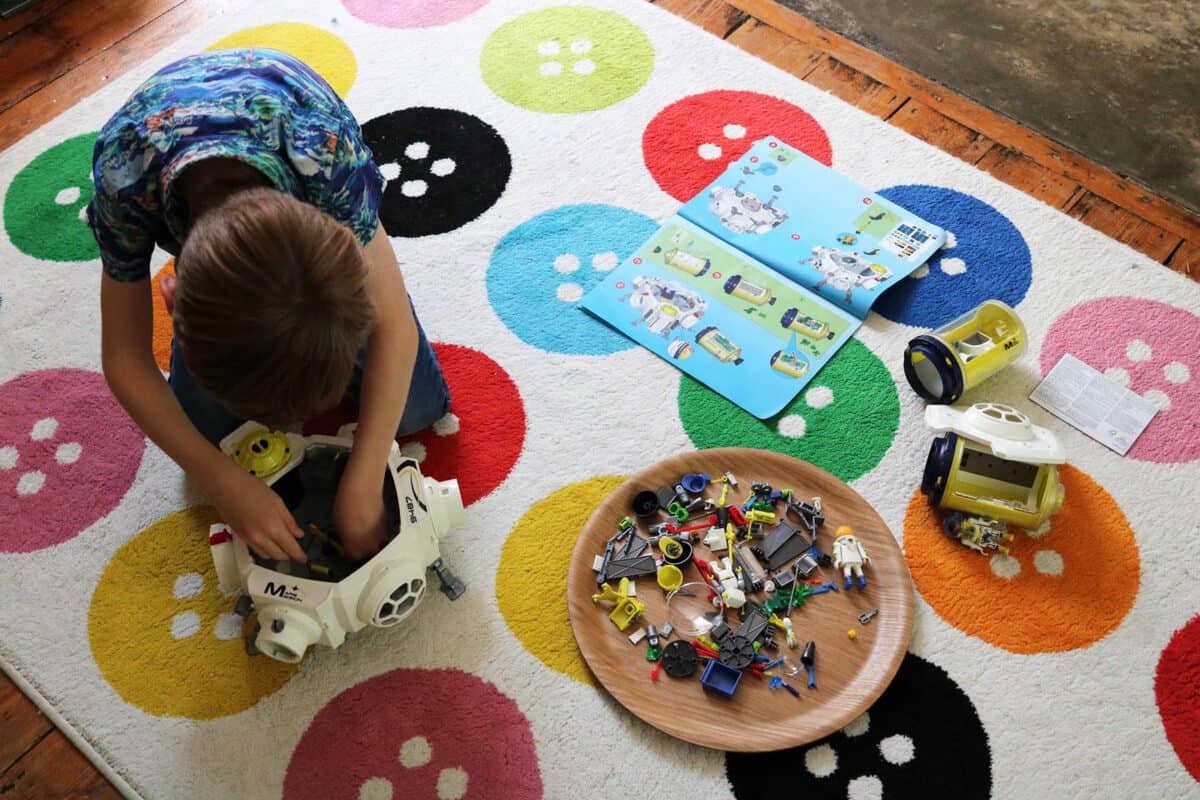 The Playmobil Mars space station includes two astronauts, a fold-out ramp, a firing cannon, two docking stations and even sound effects. Little Man loves acting out space adventures with this set and he agreed that if he went into space he'd be happy to stay somewhere like the Playmobil Space Station, making friends with other astronauts and doing science experiments.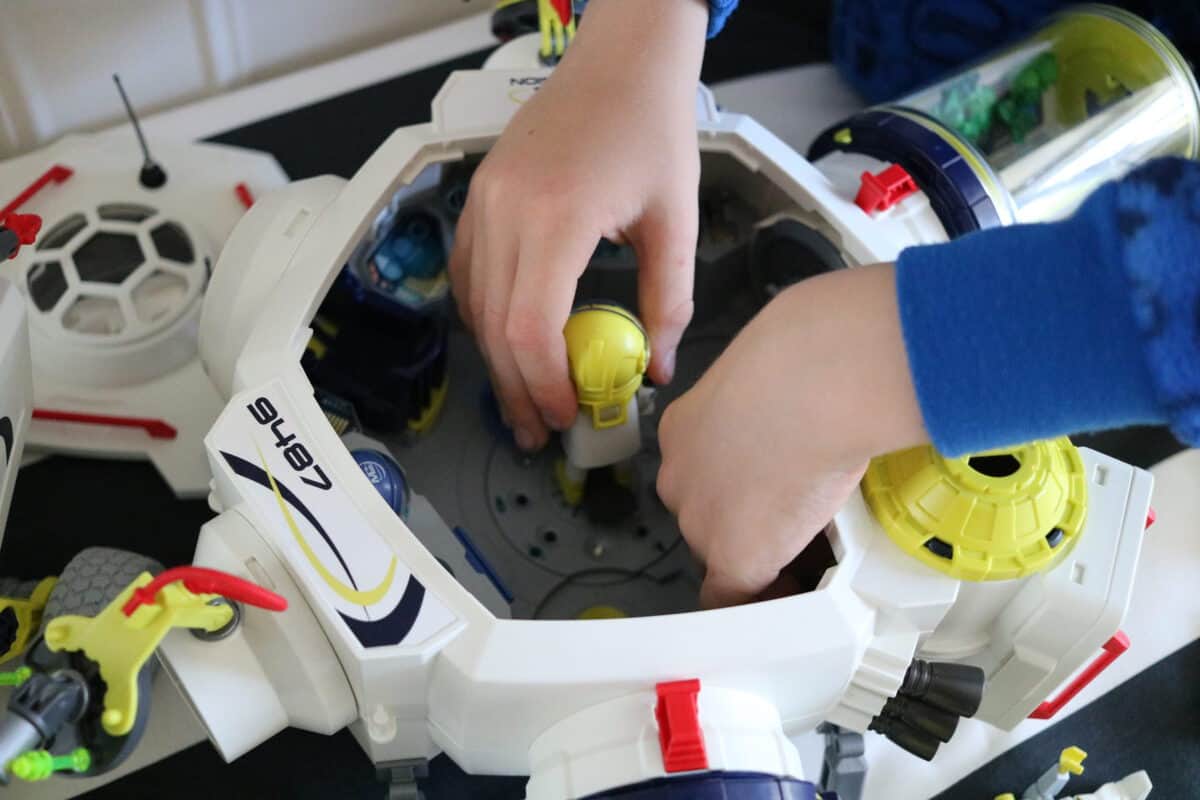 So that the astronauts can explore Mars they need transport and the Mars Research Vehicle and Mars Rover are great options. They really help to expand game play and let Little Man act out space scenes further afield. They were simple to put together and each set includes moveable parts and lights which really helped Little Man to get immersed in the story he was creating. The sets with lights and sounds need batteries required but these are easy to put in.
The sets include rocks, exploration tools and missiles as well as astronaut characters plus, extra astronauts and robots can be purchased separately to expand a Mission to Mars Playmobil collection even further.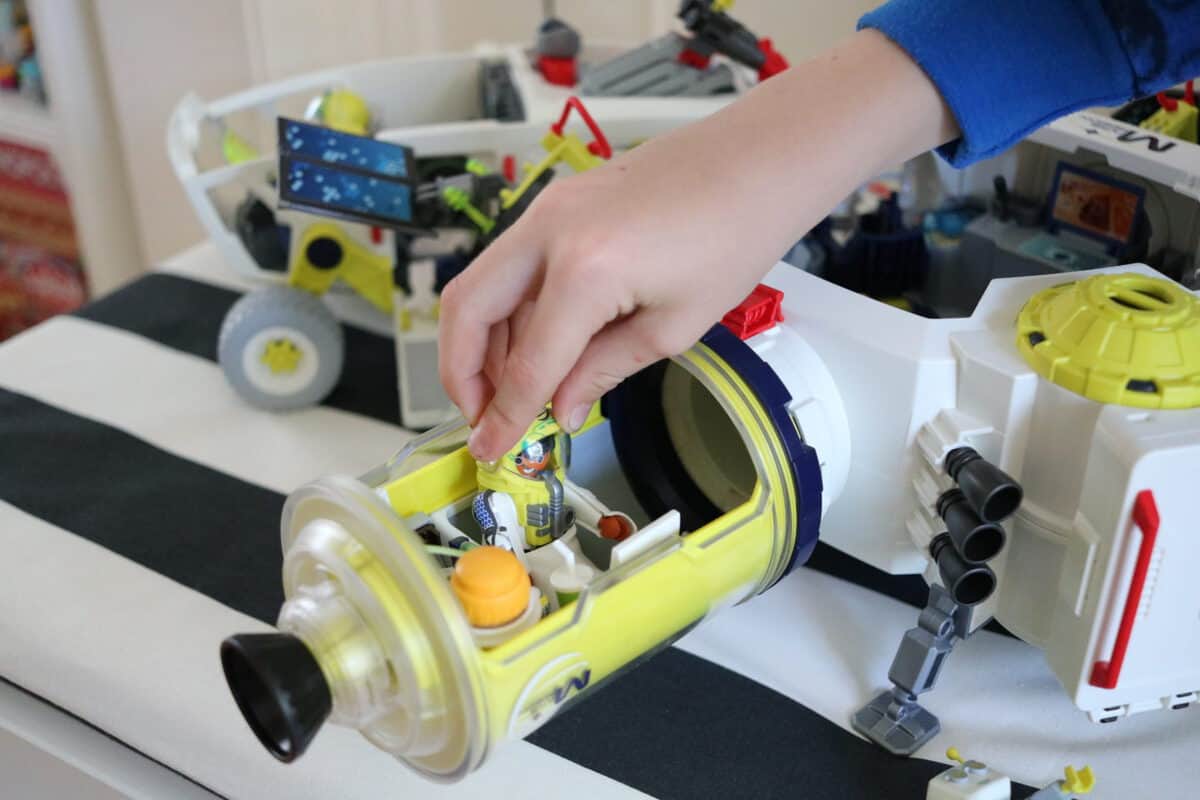 Little Man loved his trip to Mars. The Playmobil space sets really allowed him to use his imagination and act out so many space stories, something I am sure he'll be doing for years to come.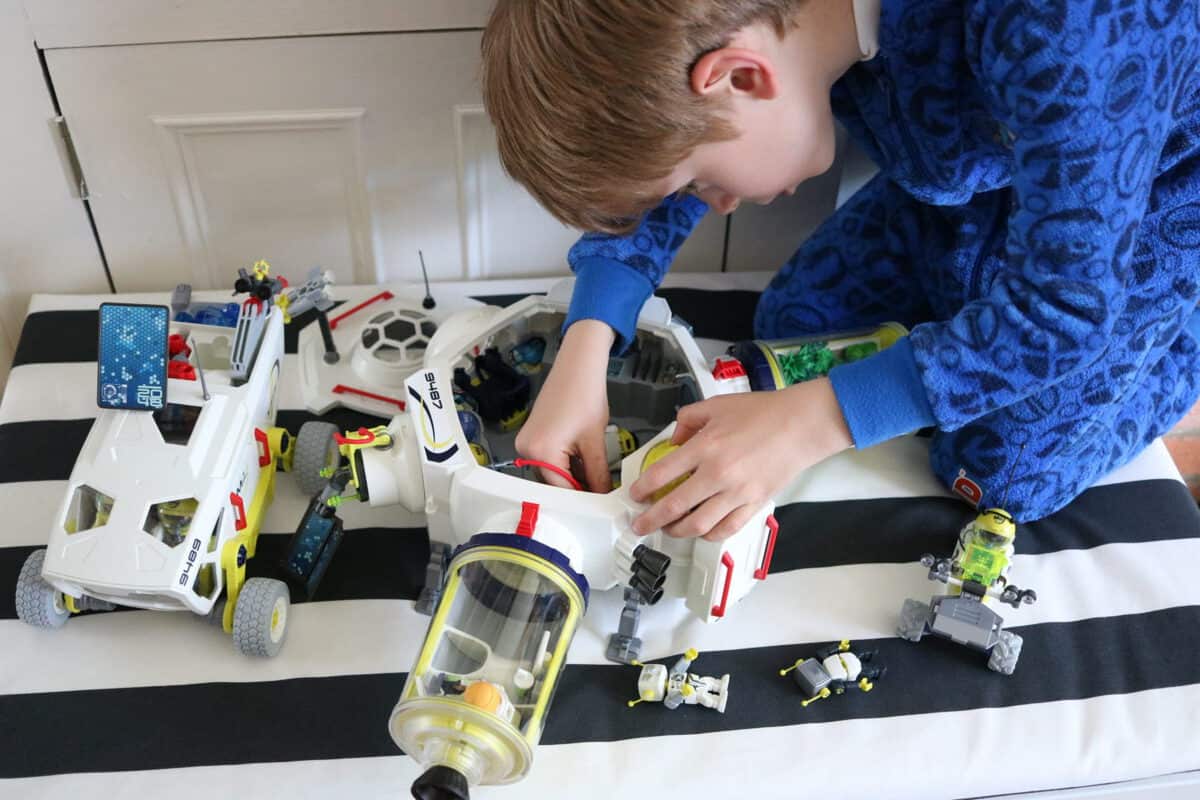 The Playmobil 9487 Mars Station has an RRP of £64.99, Playmobil 9488 Mars Rocket with Launchpad £49.99, Mars Research Vehicle £34.99, Mars Rover £8.99 and the Astronaut and Robot Duo Pack £4.99.