Disclosure: We were invited on this day out for the purpose of this post however all opinions are my own.
When we spent the weekend in Telford recently our first stop was Blists Hill Victorian Town. It's one of ten Ironbridge Gorge Museums and we hadn't been aware of any of them previously, having never been to this area before.
But, as soon as we arrived as Blists Hill we were blown away. The sun was shining and it felt like we had been transported back in time. As soon as we stepped outside into the Victorian Town we were faced with a traditional town street complete with a notice board of events and news. It had been created down to the finest detail.
The first place we went was the bank, a beautiful traditional bank complete with ceiling height swinging doors, sleek wooden countertop and a spiral staircase. We spoke to the cashier who was the nicest man, so in character and so lovely. He told us all about the town, where to go and what to see. He then helped the children change their modern money into Victorian coins which were placed in little brown envelopes – ready for them to spend around the town.
We then walked around the town popping into shops and meeting the residents – all in character and costumes so that the whole town felt as it would have all those years ago. We went into a fabric shop and a pharmacy that had a doctor's station on one side and a dentist on the other. It made me realise that if I'd needed the dentist in Victorian times I probably would never have gone!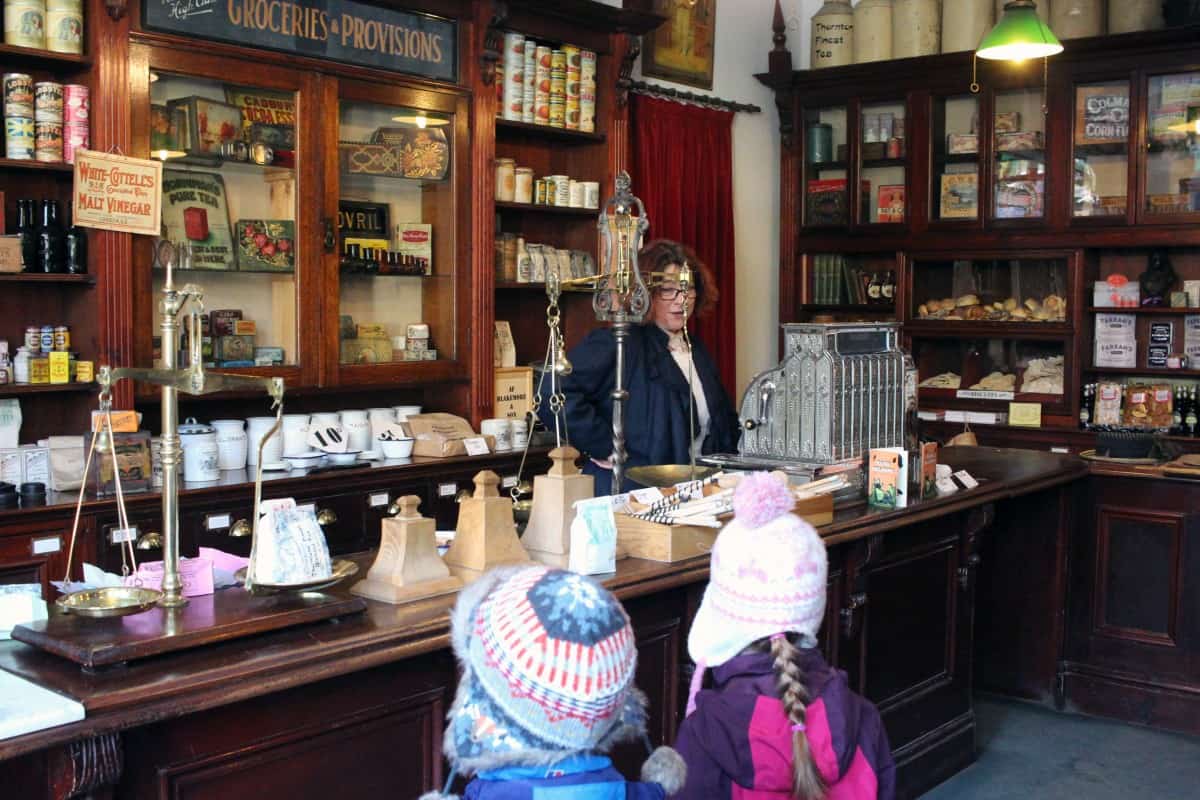 There was a bakery where you could buy fresh bread, a printers where you could buy a newspaper and a sweet shop where the children bought sweets – weighed out and put in a paper bag. There was also a fish and chip shop but as we had lunch plans we didn't get to sample proper fish and chips – definitely something for our next visit.
It was so surreal being in a town with no cars and fewer people than we are used to. There was even the town pub where you could buy food and drink and relax with the fire burning and for a nice walk there was so much countryside at the edges of the town, perfect for just taking a moment and watching the world go by.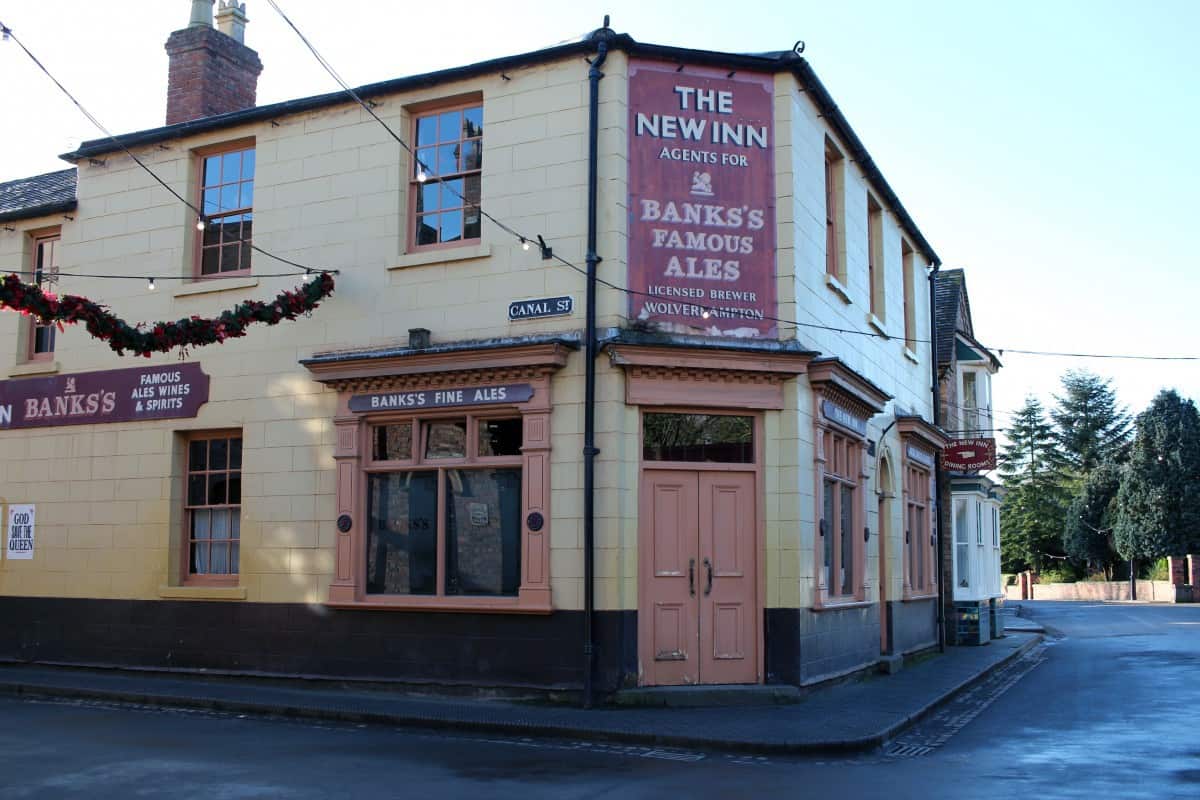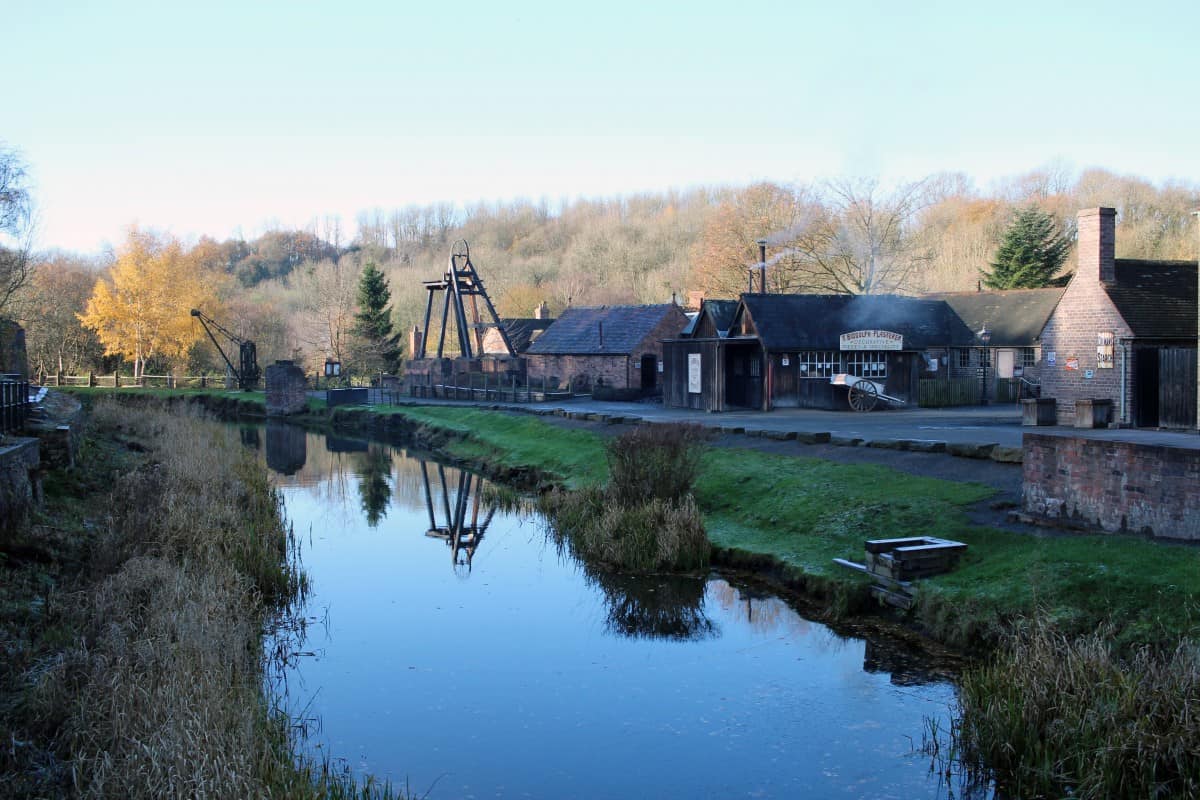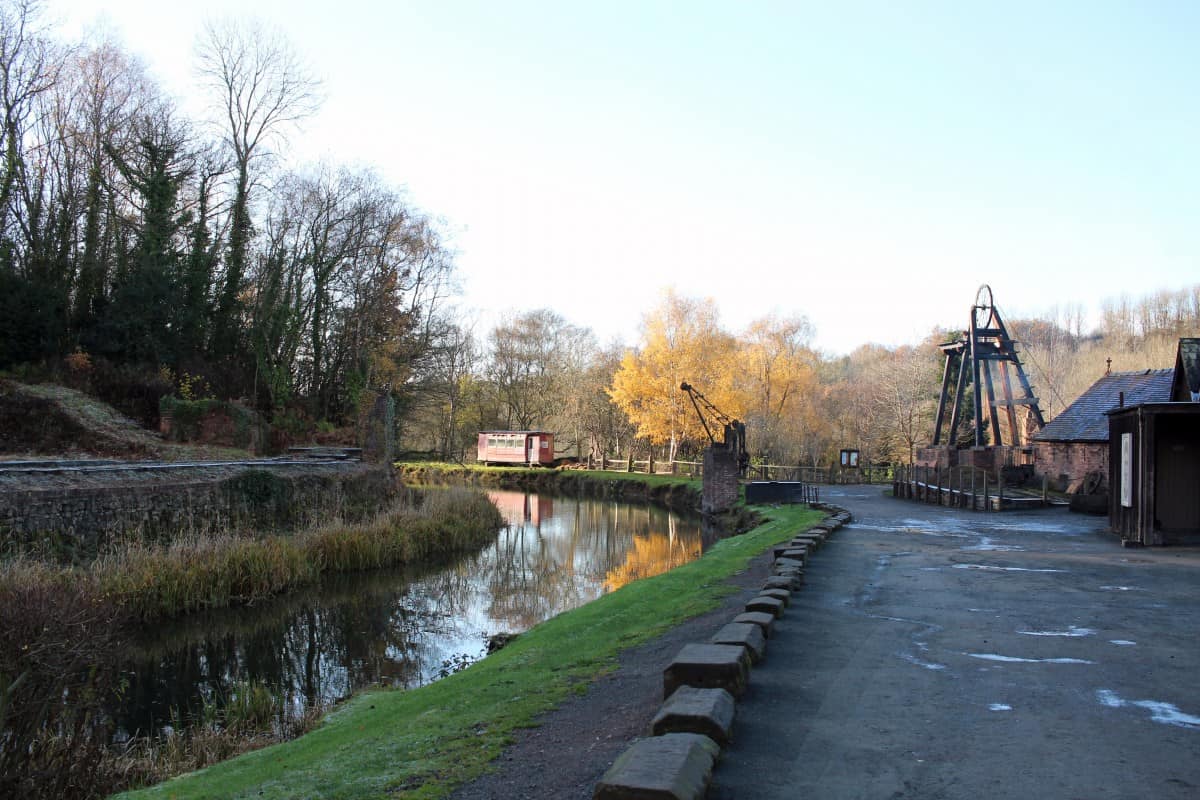 Outside of the main town streets there were so many exhibits from the old steam engine era. Trains and engines and so many machines that still ran on coal power. We saw furnaces being fired up with coal and machines working on steam power – the children loved this especially Thomas the Tank Engine loving Little Man.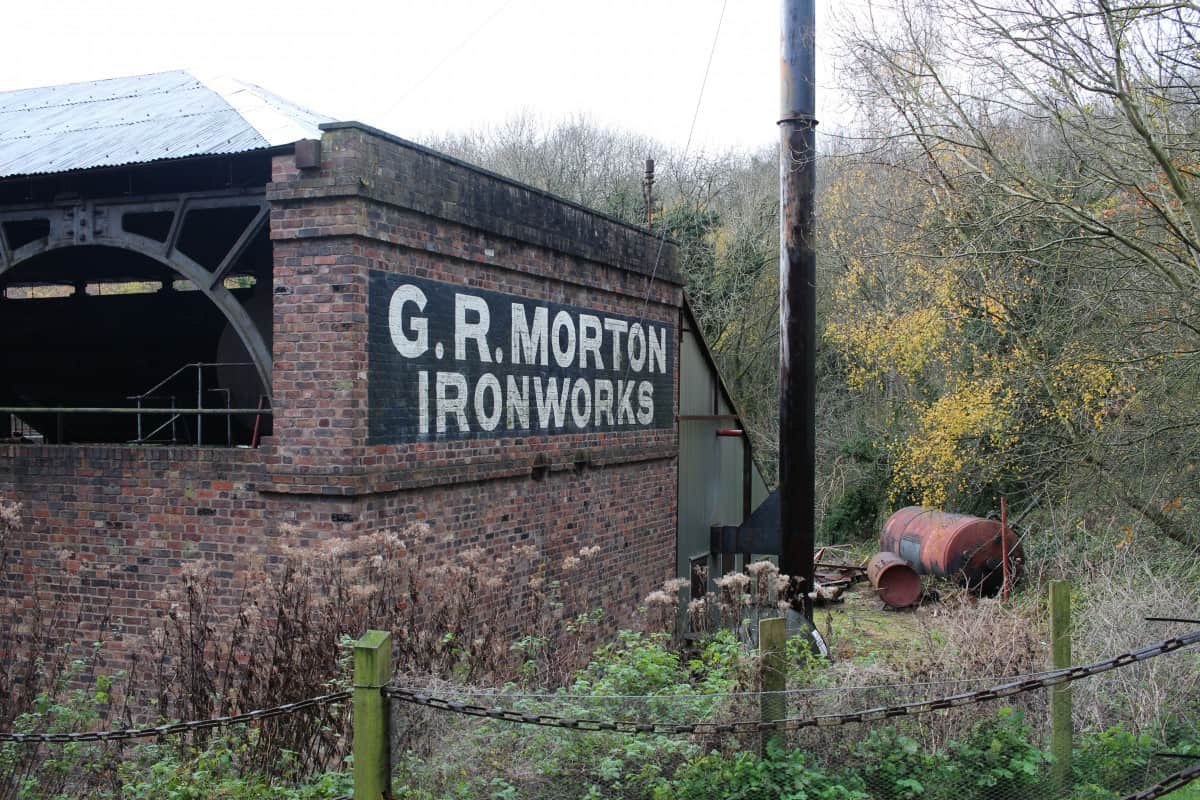 It was amazing to see the industries that people used to work in, alongside the places they used to live – the old cottages, doctor surgeries and the school house. There wasn't a school lesson on when we visited but it's something that would have been lovely to see.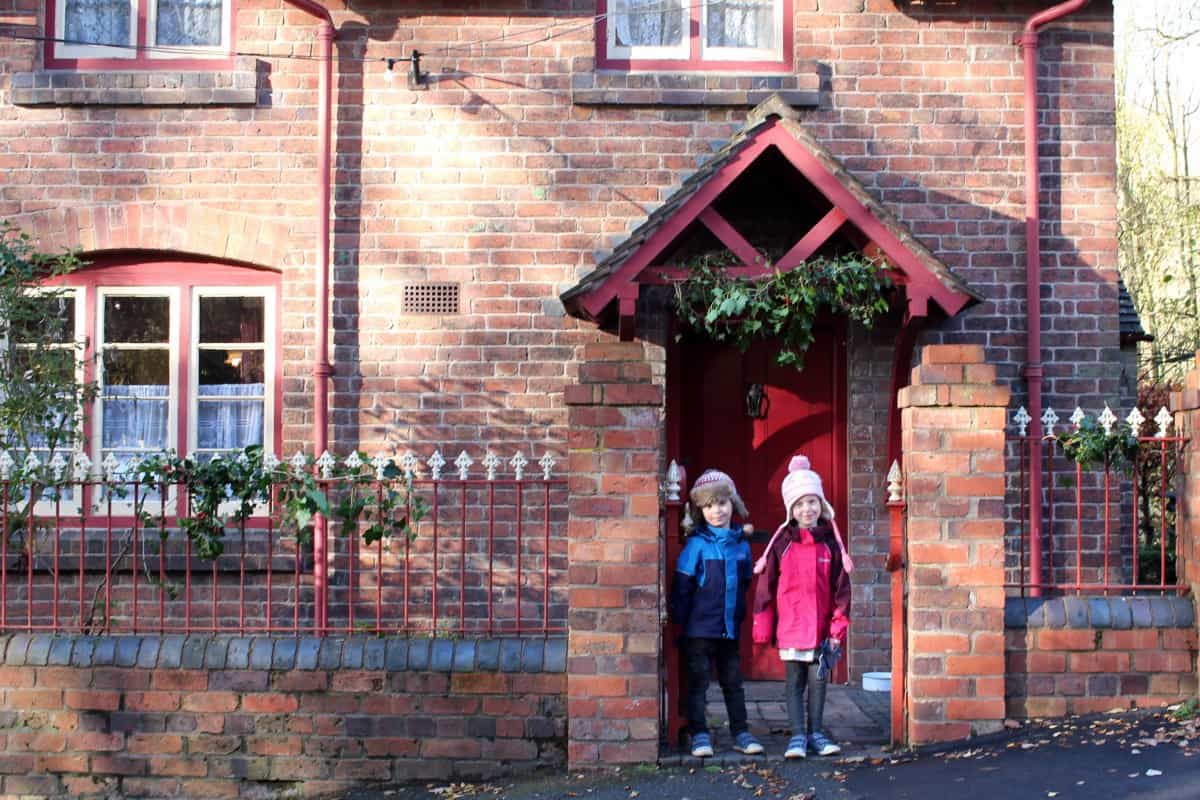 There was also a lift that took you up a hill, letting you see the whole of Blists Hill from above. The children loved the ride and the view, spotting things that we hadn't got around to seeing yet. One part of Blists Hill that we couldn't make the most of was the Fun Fair which was closed for most of the winter aside from a couple of special events. This is another reason we'll be visiting again in the summer!
Before we went home we visited the photographer and had a portrait taken in Victorian dress. It was such a lovely experience, dressing up in Victorian outfits, sitting on a Christmas themed set and having a beautiful photo taken – a great souvenir of a lovely day.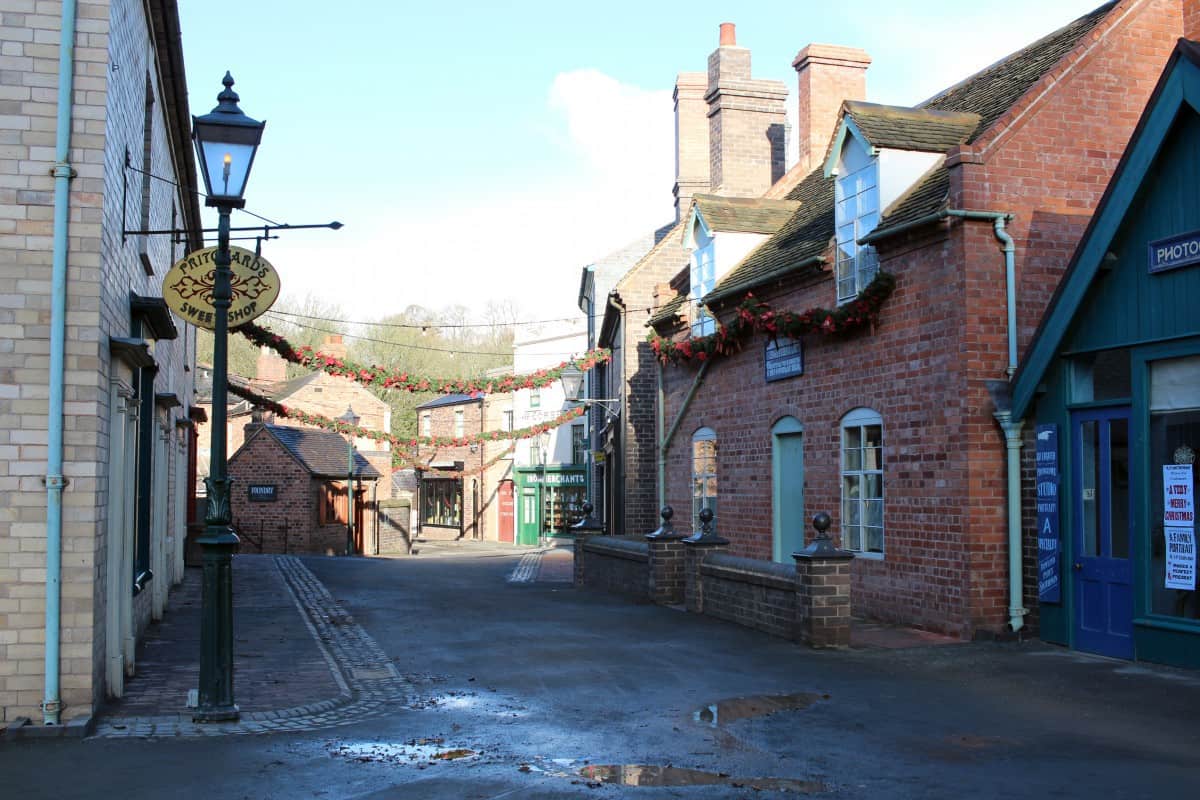 Blists Hill Victorian Town was a highlight of our trip to Telford. It was like pausing time, stepping out of the modern day and appreciating a little bit of a time gone by. It was relaxing, eye opening and just a really lovely family day out. I cannot wait to go back.
The Madeley Wood Company Outdoor Adventure
Since our first visit, Blists Hill have welcomed a fantastic new play area to their site. Madeley Wood Company Outdoor Adventure has been named after the company that historically ran mine operations on the site.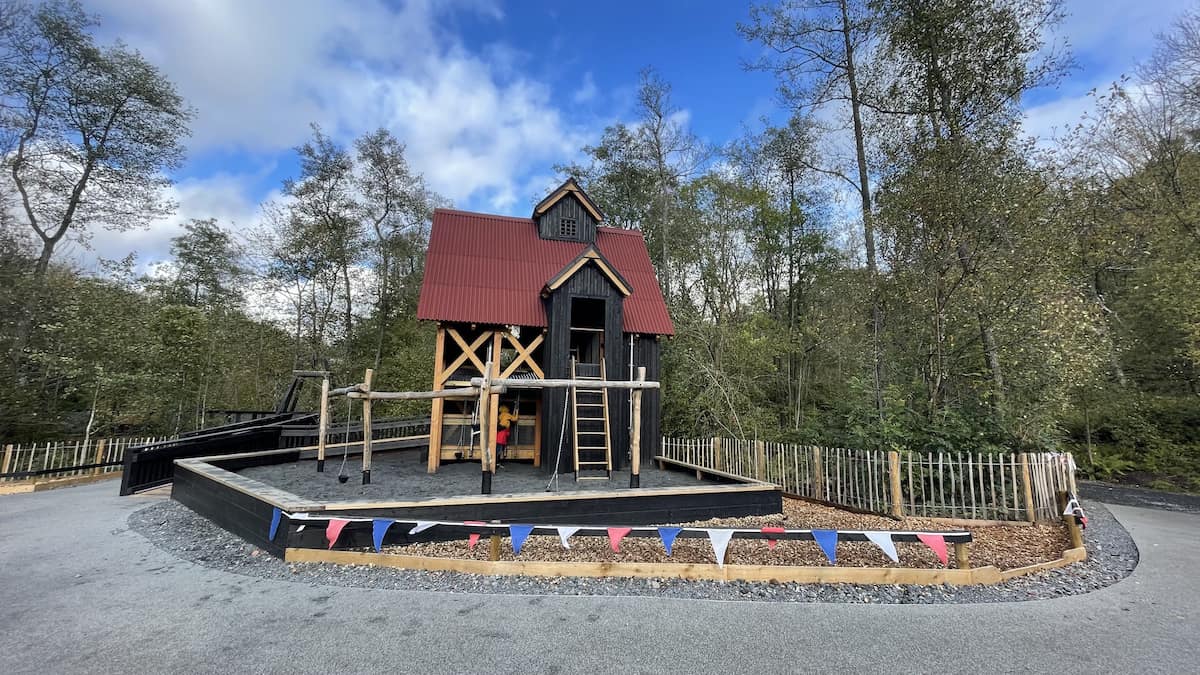 It features elevated walkways above the woodland floor, a log-style basket swing, seesaw and lookout tower with a coal chute slide. It's been built among trees and inspired by the area's rich mining past and includes wheelchair-accessible multi-level themed buildings, immersive play areas and a toddler zone with a faux minecart track, play buildings, a slide and miniature zip-line. It's a great addition to an already fantastic day out.