We wanted to go for a walk one weekend and fancied going somewhere different. On a quick Google search I came across The Sculpture Park in Churt, near Farnham, somewhere I hadn't heard of before. We decided to go, and booked tickets online.
What is The Sculpture Park?
The Sculpture Park bills itself as the most atmospheric sculpture exhibition in Britain. It showcases more than 300 renowned sculptors exhibiting over 650 sculptures set within ten acres of beautiful arboretum and wildlife inhabited water gardens.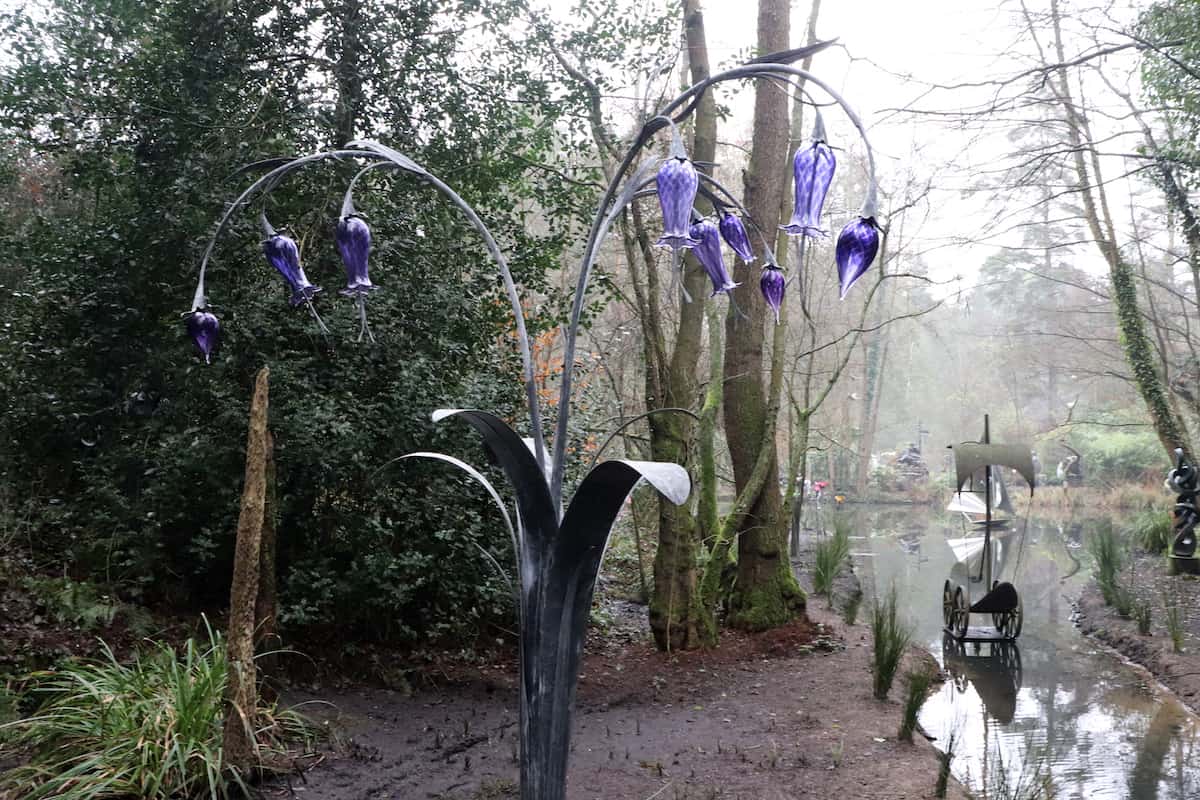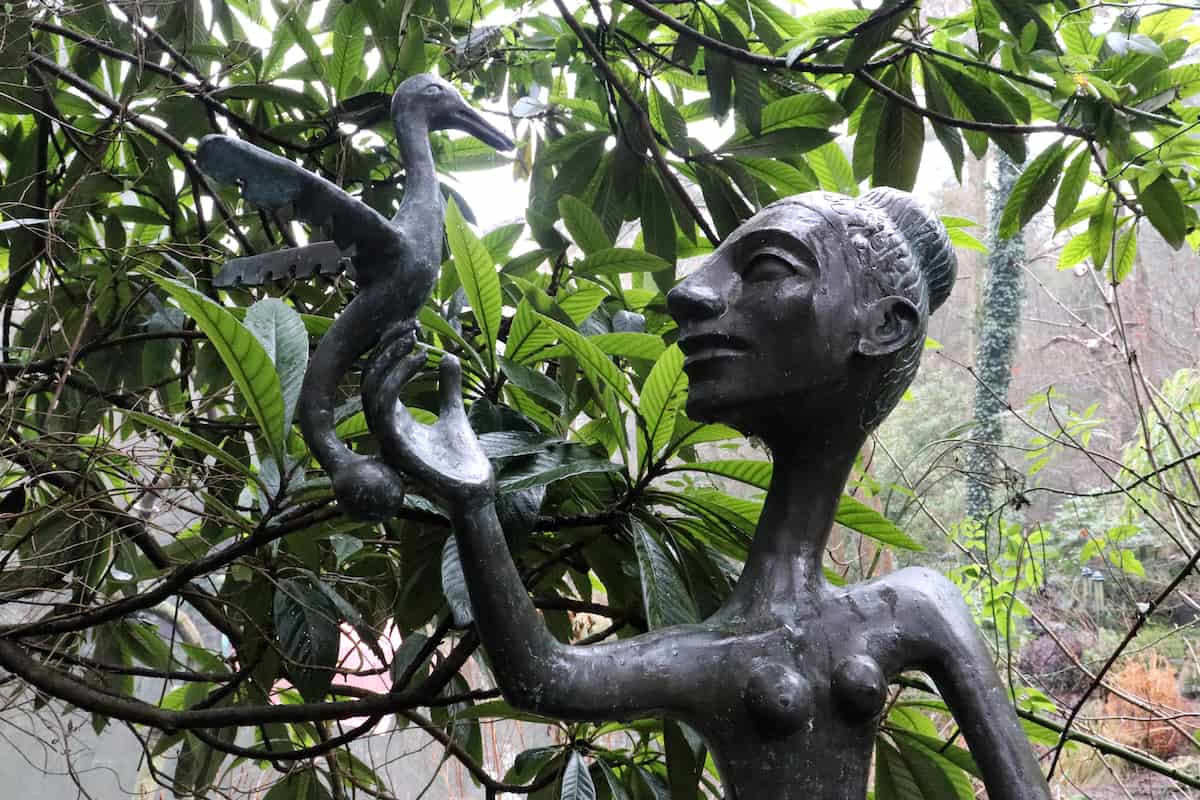 Like an outdoor gallery or exhibition, The Sculpture Park specialising in selling 20th century, modern and contemporary sculpture for garden and interior designers, collectors and investors. Every single piece within the park is for sale – and it's quite fun guessing how much the pieces are – from £100 up to £500k+!
Getting to The Sculpture Park
The Sculpture Park feels like it's in the middle of nowhere. It's very remote, although opposite a lovely country pub, and has limited parking outside. We had to park further along the road. It's not somewhere that would be easily accessible by public transport.
When you arrive you make your way to reception which gives you a little glimpse of the park and the sculptures. Stepping into The Sculpture Park for the first time is a bit of a woah moment – it's like nothing you would have experienced before.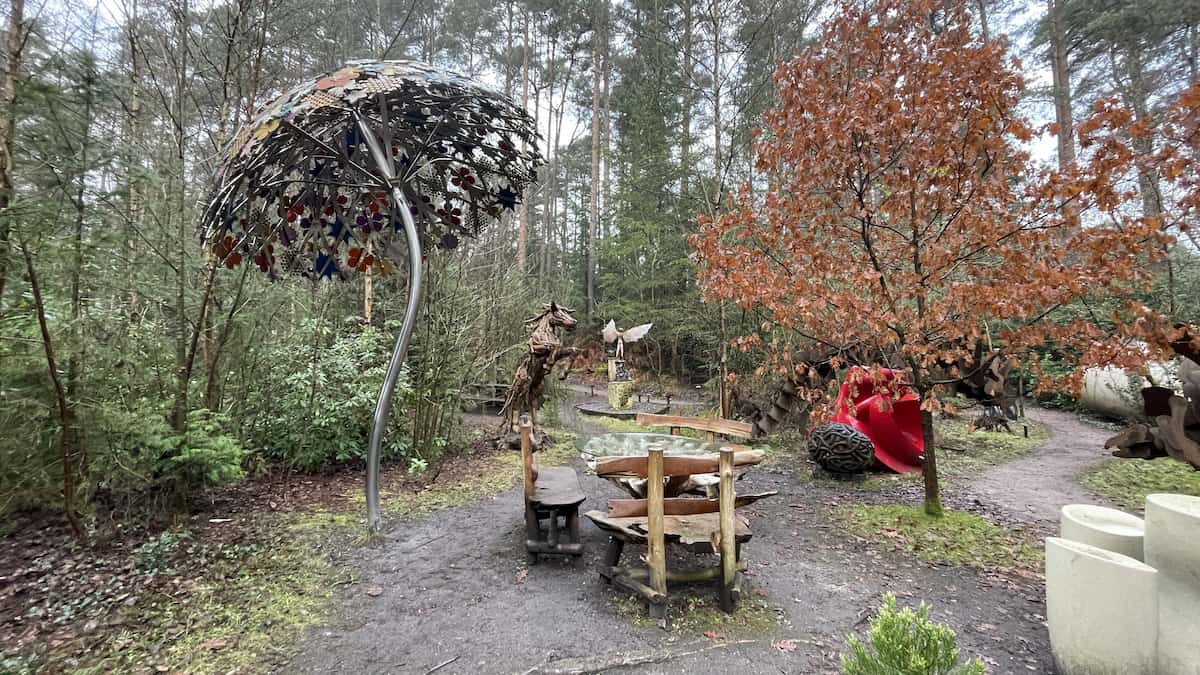 The Sculpture Park is like a cross between an art gallery and a fairytale, all set around lakes and through forests. It's beautiful, magical and a joy to spend time in.
Exploring The Sculpture Park
At reception we were checked in and given a map. A clever one way system has been devised and you follow the route from one colour to the next, seeing all the sculptures in order. It's two miles of trails, set through ten acres of land and takes between 2.5 hours and 4 hours to see everything.
I was really glad of the one way system as The Sculpture Park is the kind of place you could really lose yourself in! You follow the route through trees, clearings, across bridges and past lakes. It's winding and mesmerising, which each area having a really distinct feel.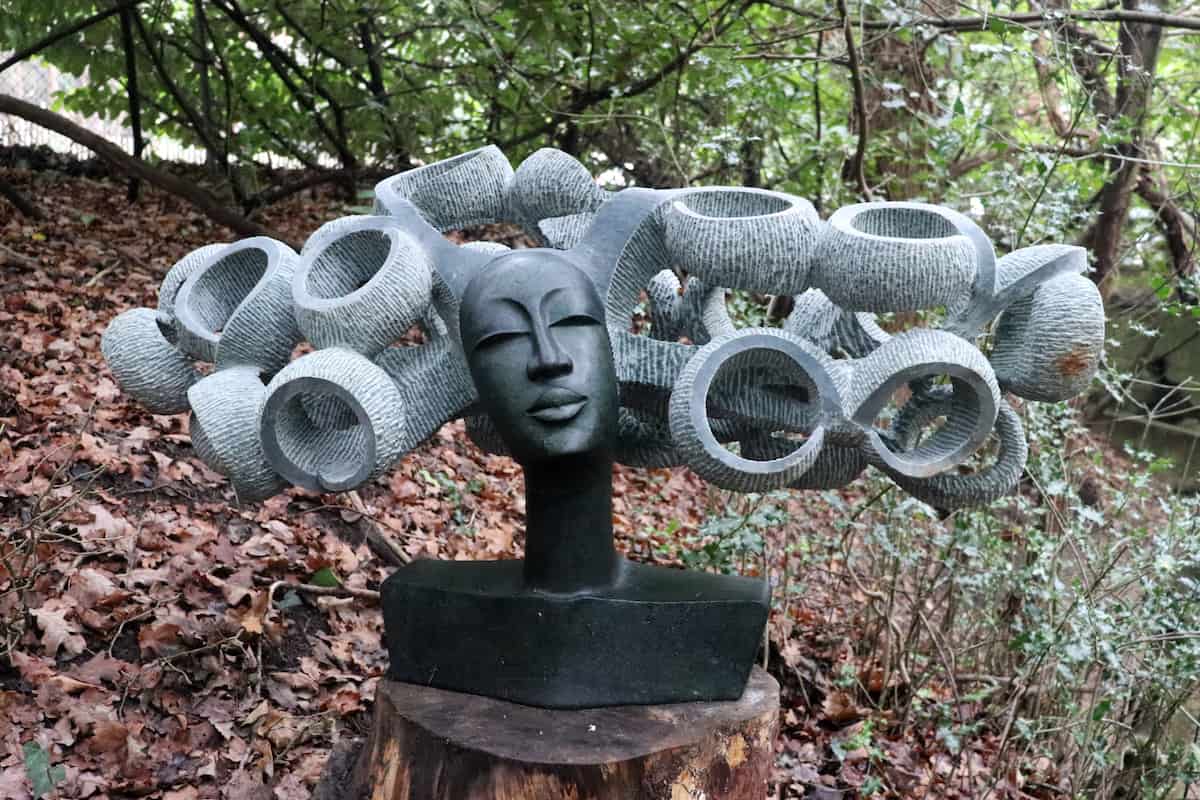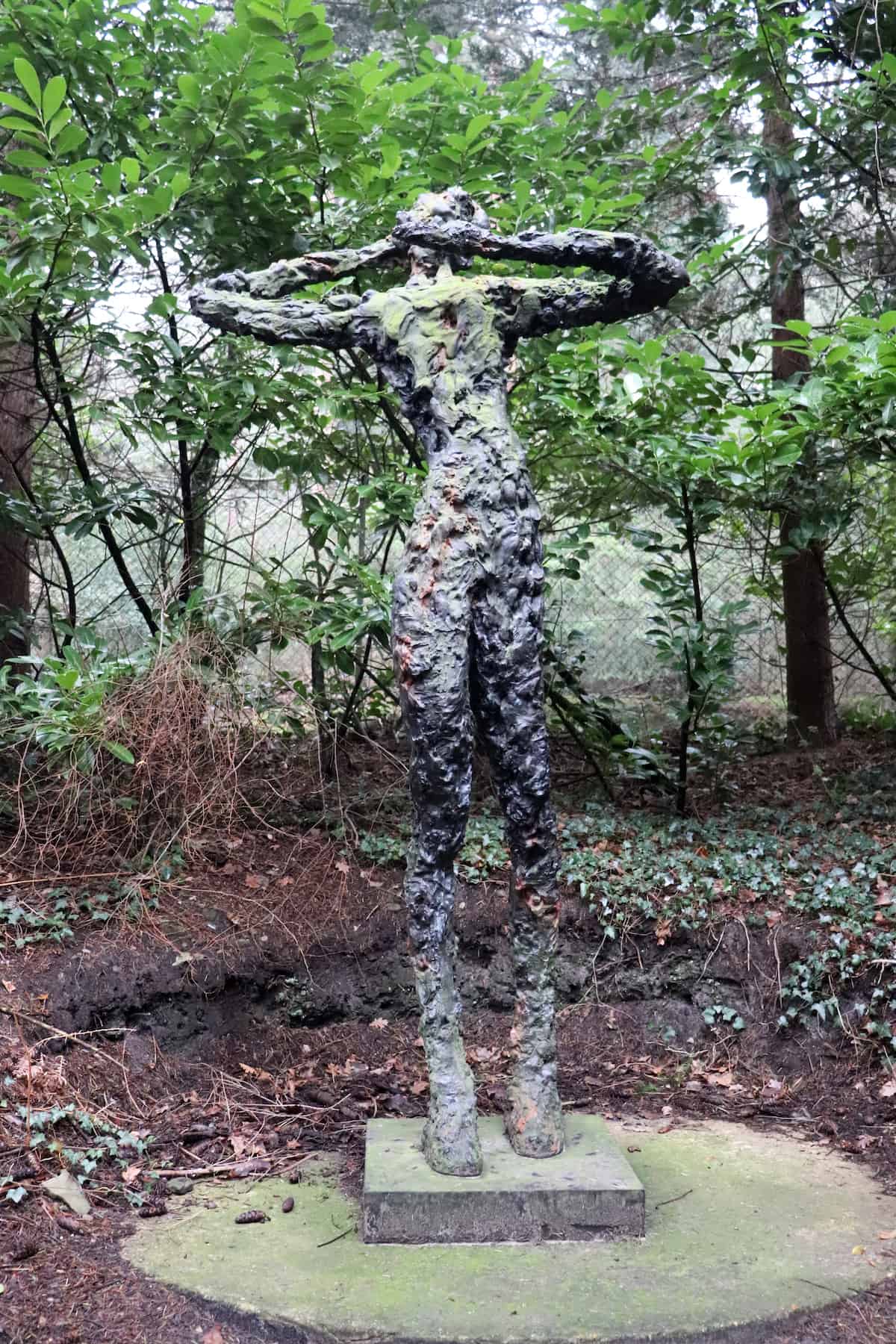 As we explored we saw so many sculptures but also so much wildlife. We saw and heard more birds than I can imagine as well as a mouse or two! The park is teeming with wildlife and plants which change naturally through the seasons.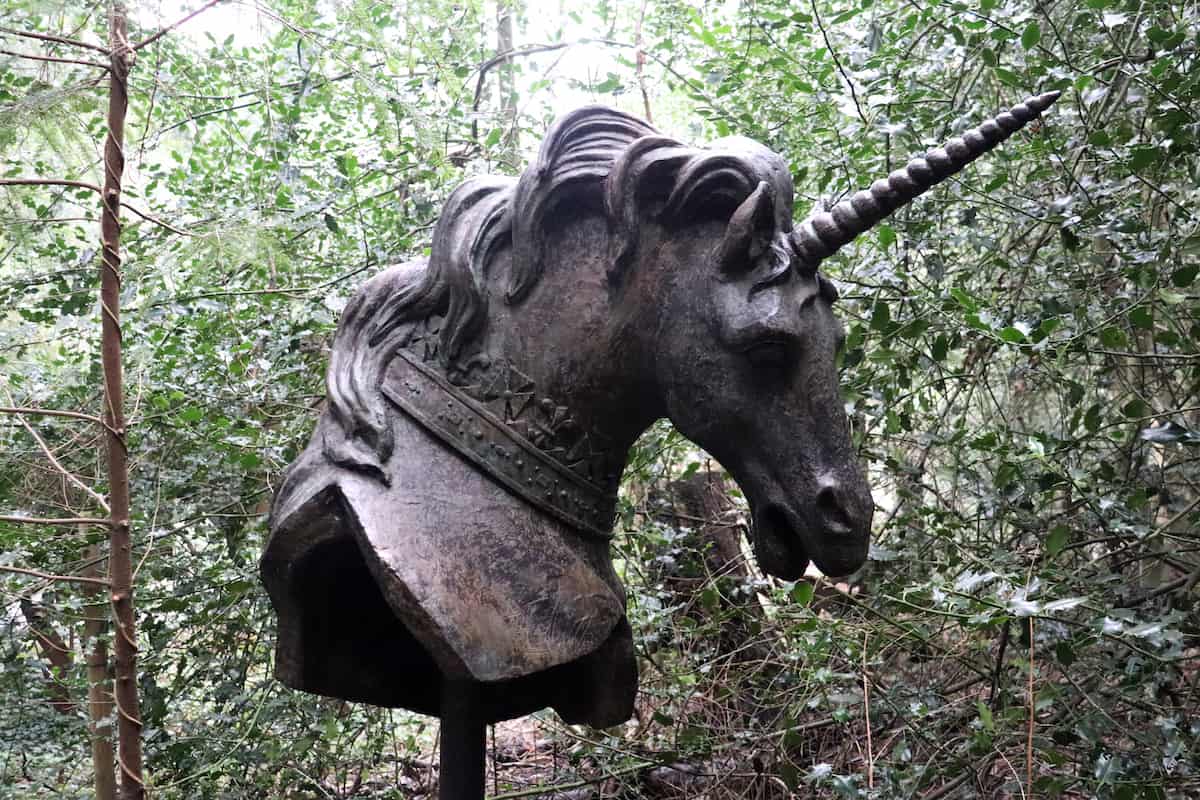 We loved how every time we turned a corner there was something new to see. The Sculpture Park was on different levels and you caught glimpses of sculptures further on through the trees or ones you had seen before but from completely different angles. It was amazing.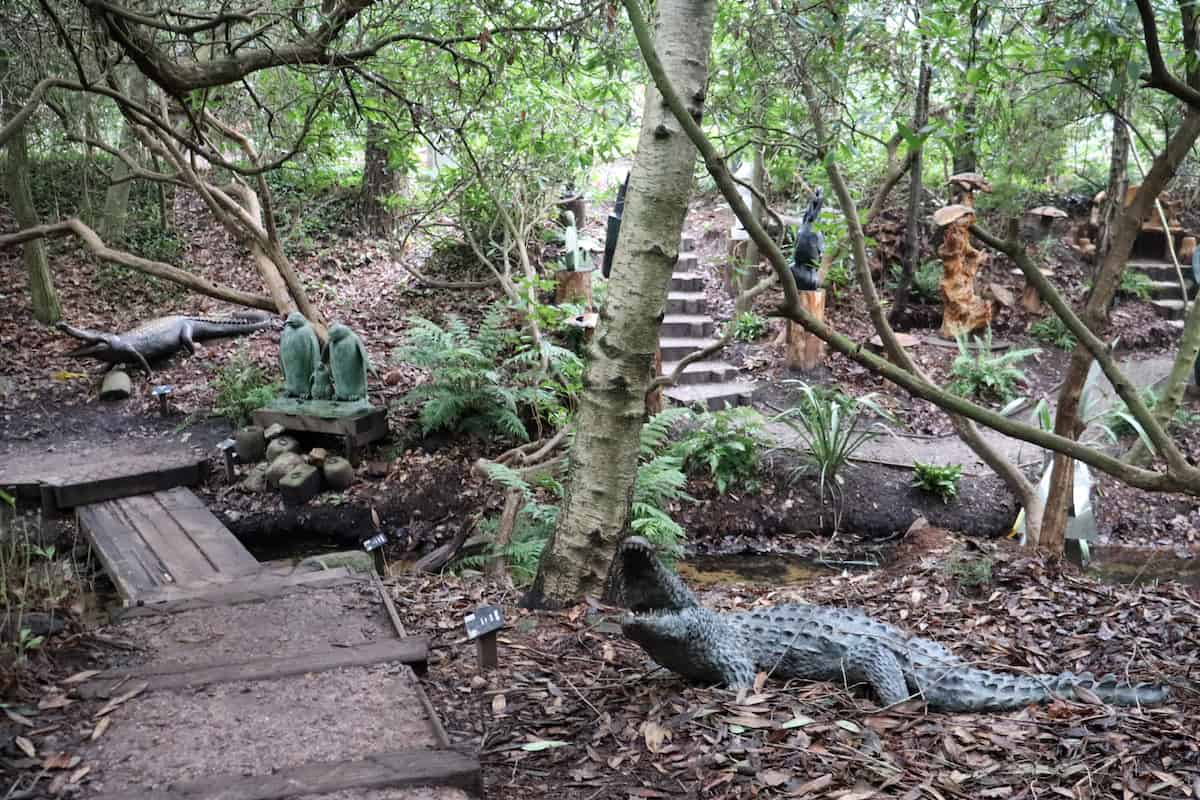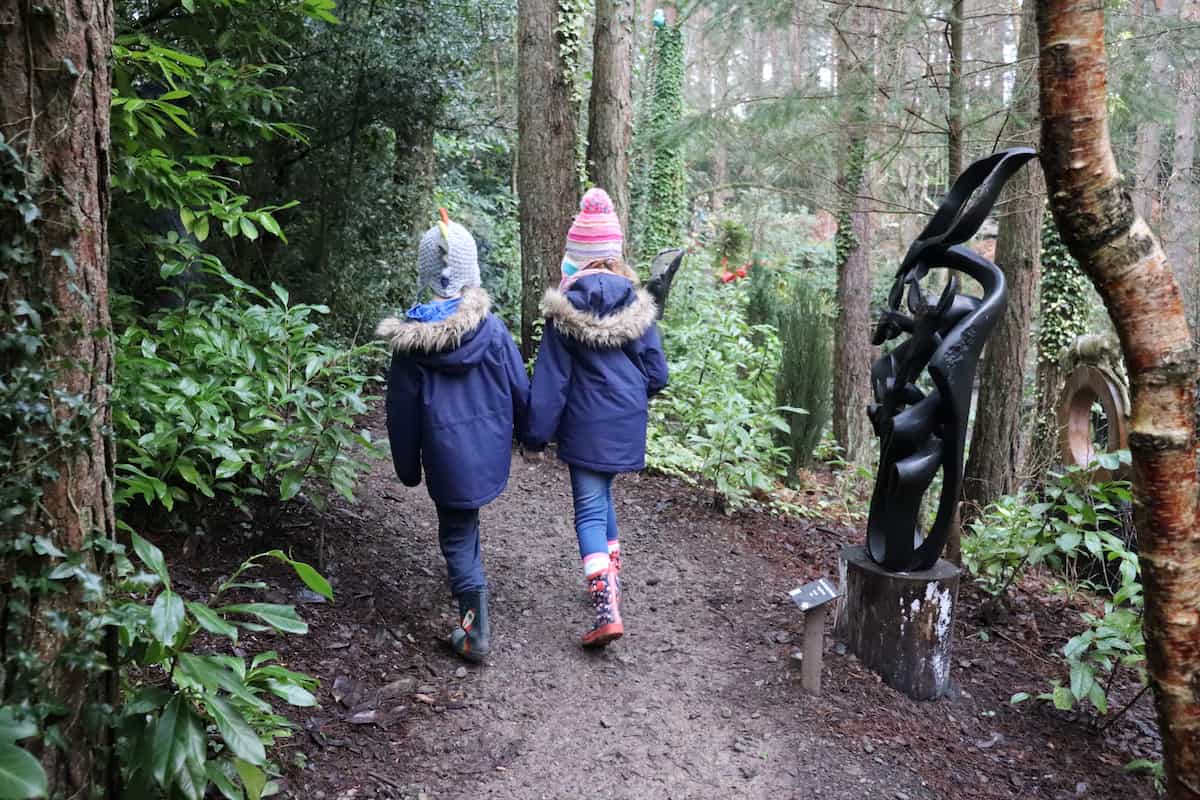 Buying sculptures from The Sculpture Park
The Sculpture Park offers an eclectic exhibitions of sculpture for sale from over 300 established, emerging and international artists that range in all styles, mediums, sizes and price brackets. The Sculpture Park experts can advise on purchases, shipping and installations as they are one of the only sculpture specialists in the UK.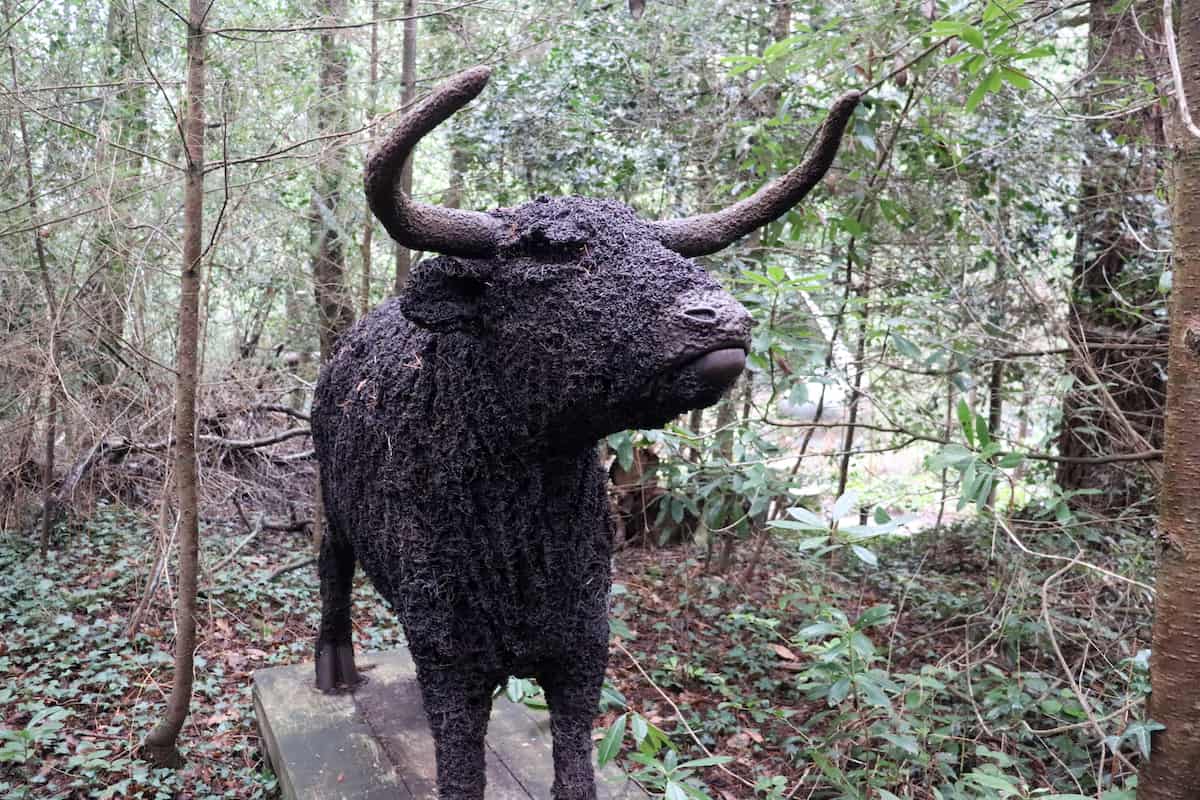 The Sculpture Park facilities
Next to reception there are toilets available but they don't have any kind of refreshments available although you are welcome to bring your own. If you see a bench you are welcome to sit on it – even if it looks like a sculpture – and The Sculpture Park has two Thai Huts that you can picnic in as well. They also have dedicated picnic spots although we didn't come across them on our visit.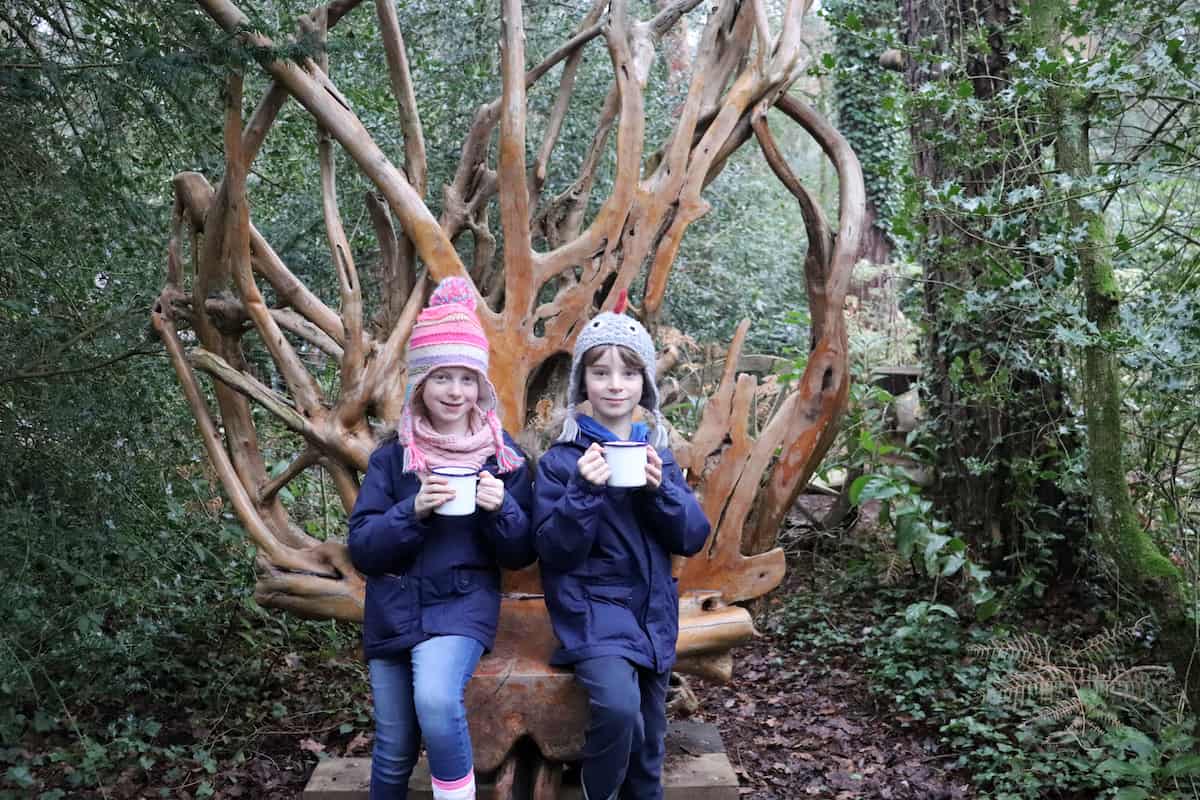 Accessibility at The Sculpture Park
The standard guided route through The Sculpture Park does have steps so is not suitable for wheelchairs. However, there is a route around the lakes and up into the grasslands which is fully accessible and gives visitors a view of around 250 sculptures.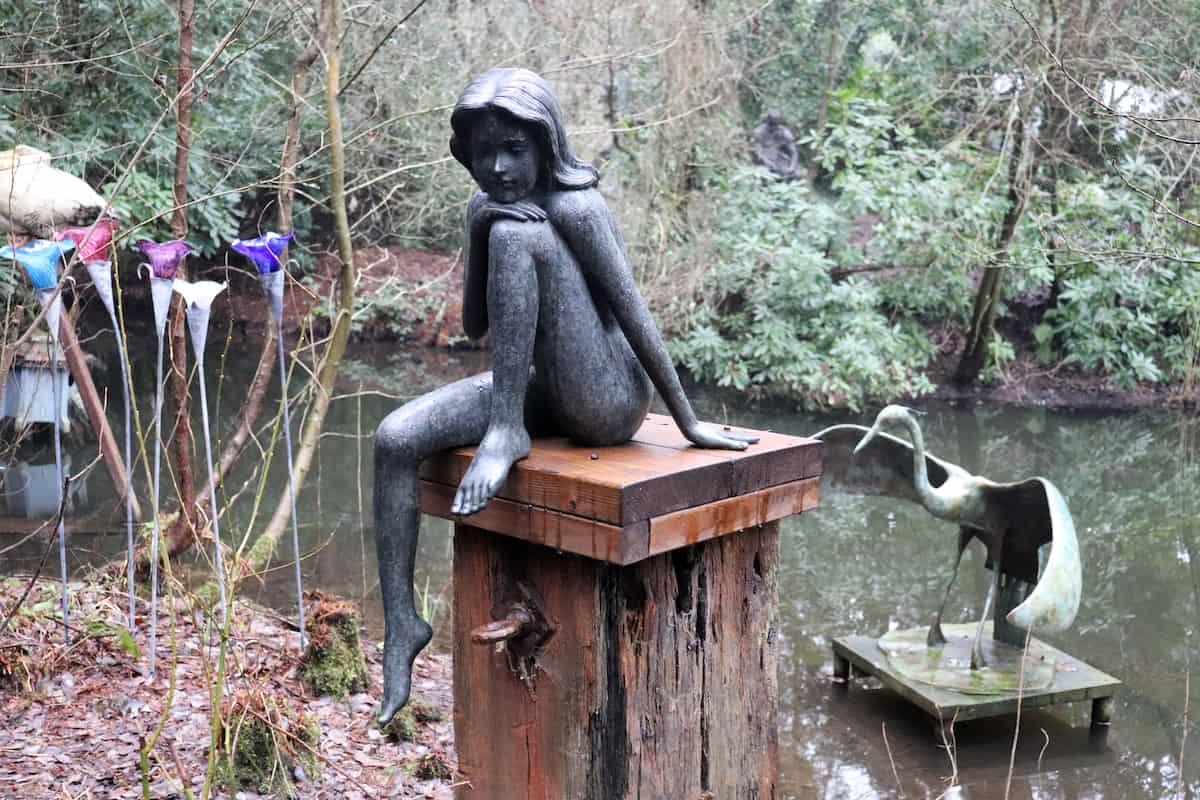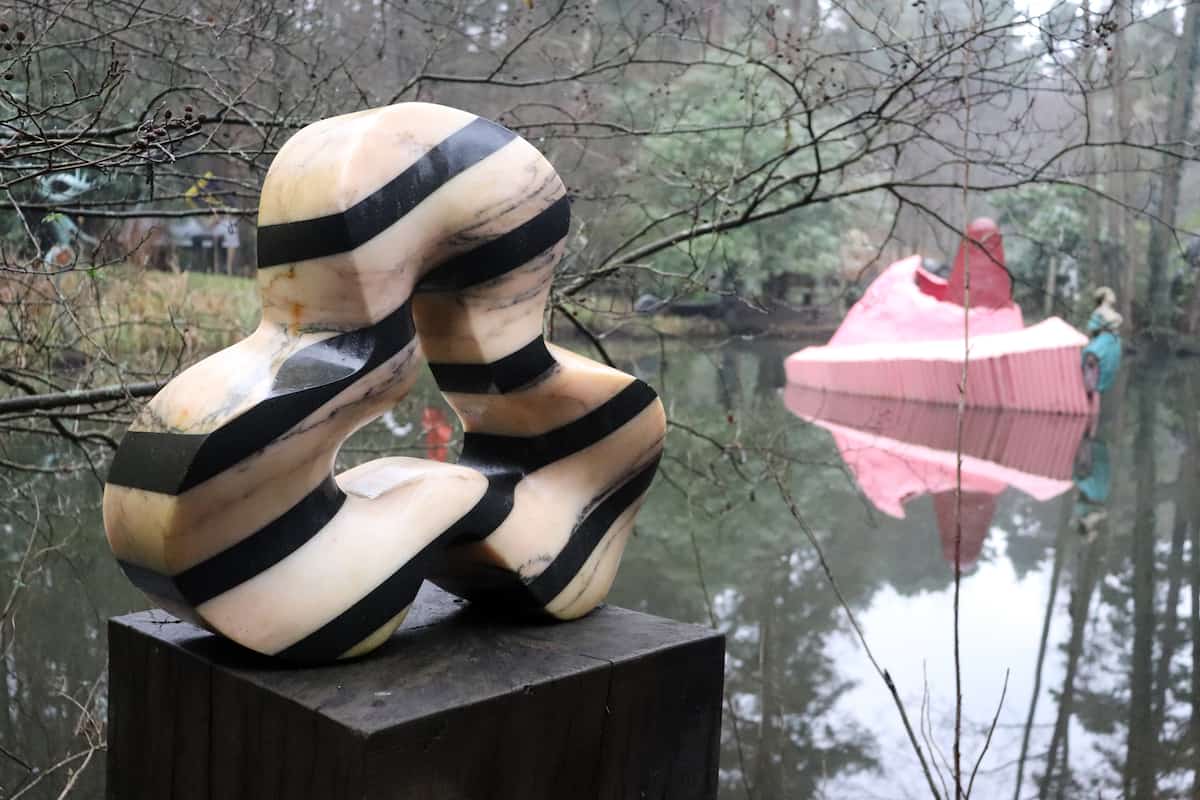 The Sculpture Park advise that If you have a pushchair, at least two able adults are needed to see the full trail. I'd be inclined to leave the pushchair in the car if you can and maybe use a baby carrier instead. Some parts did have a lot of steps.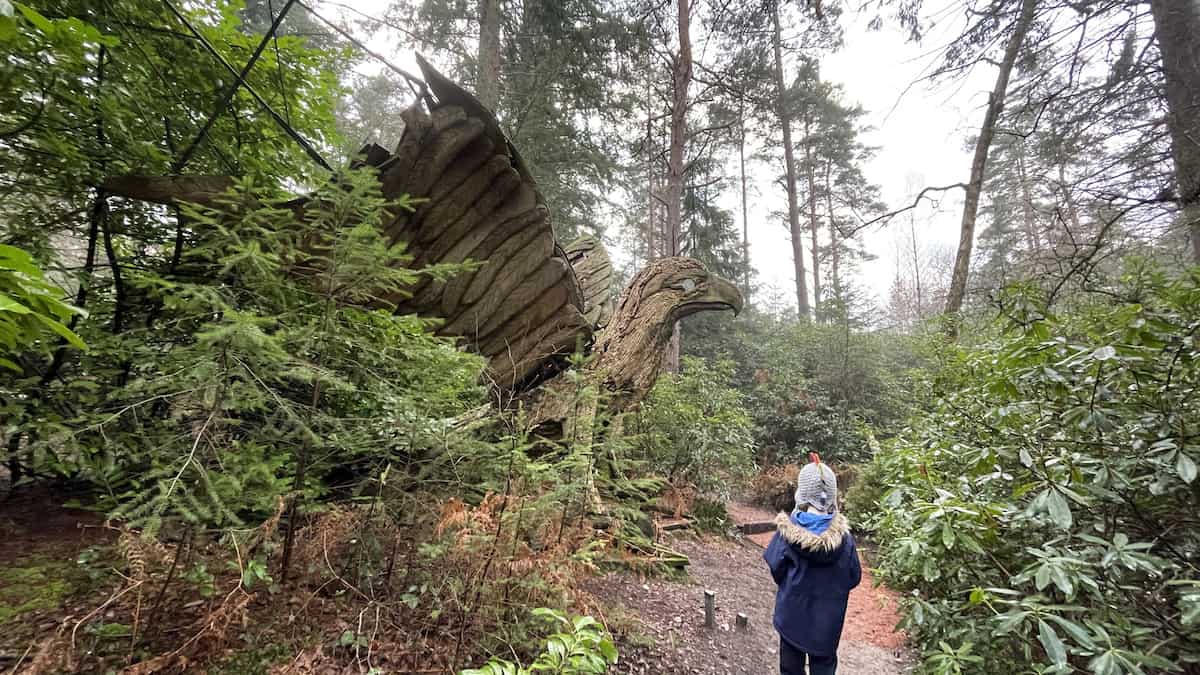 Farnham Sculpture Park entry fees
Ticket prices to the Sculpture Park have increased since our visit. They are now £15 for adults and £10 for children with under fours going free. Other £10 concessions rates are available for seniors, students, carers and disabled visitors.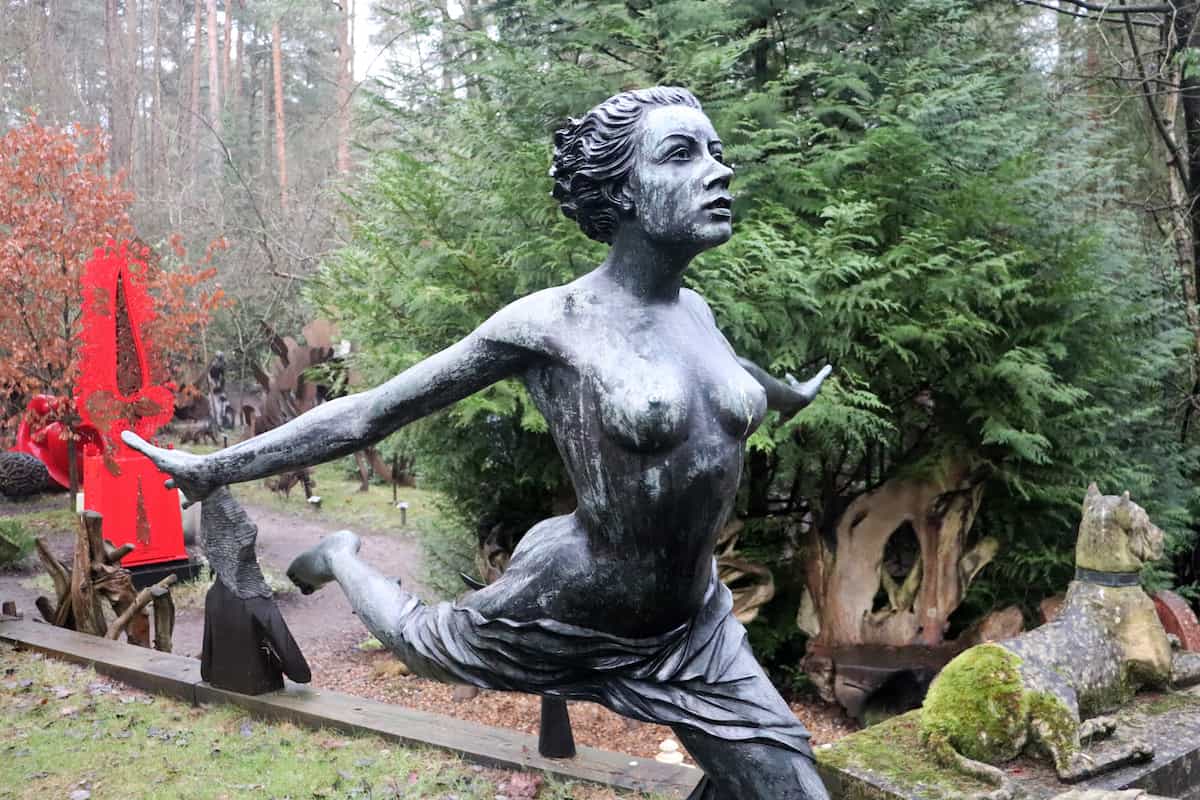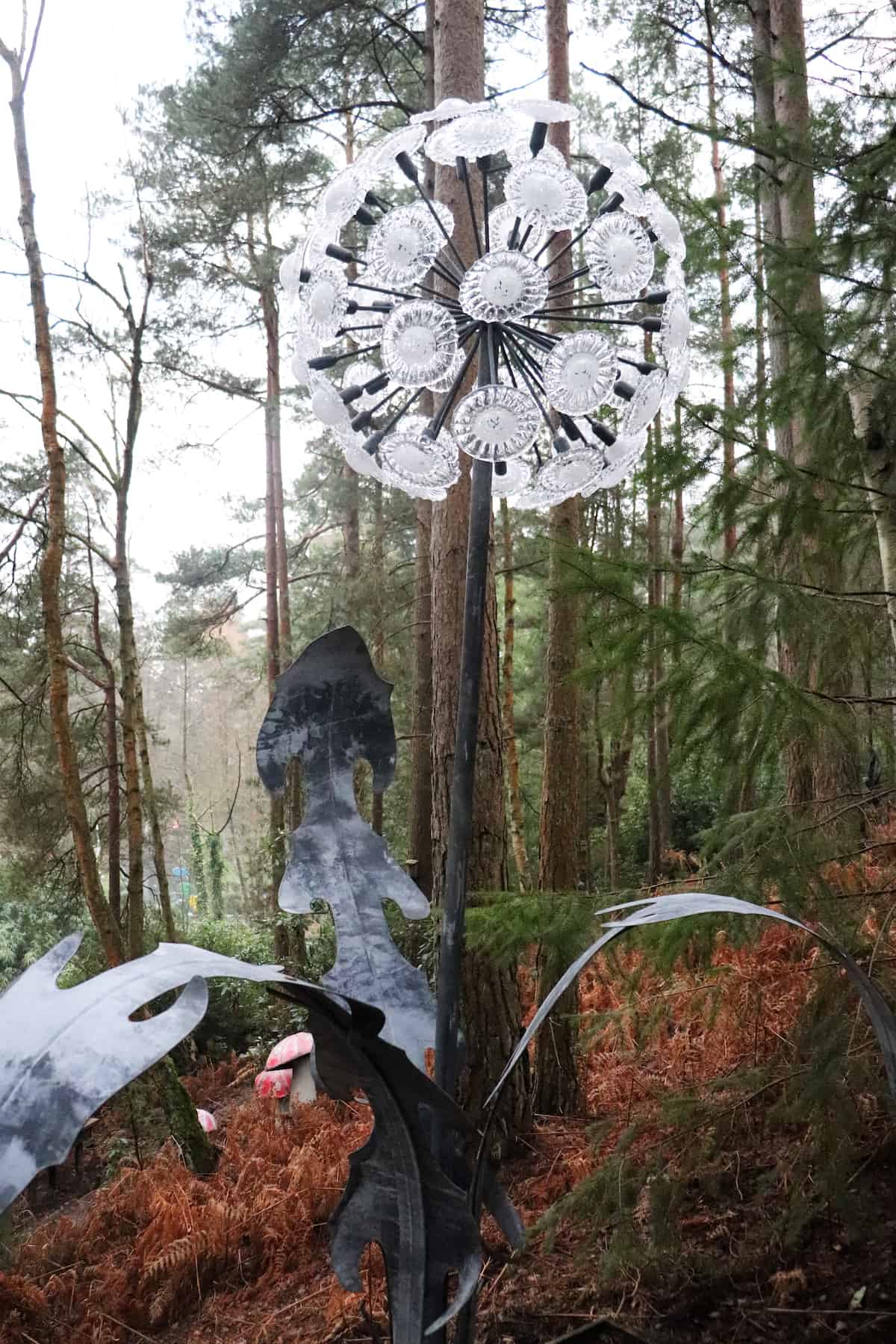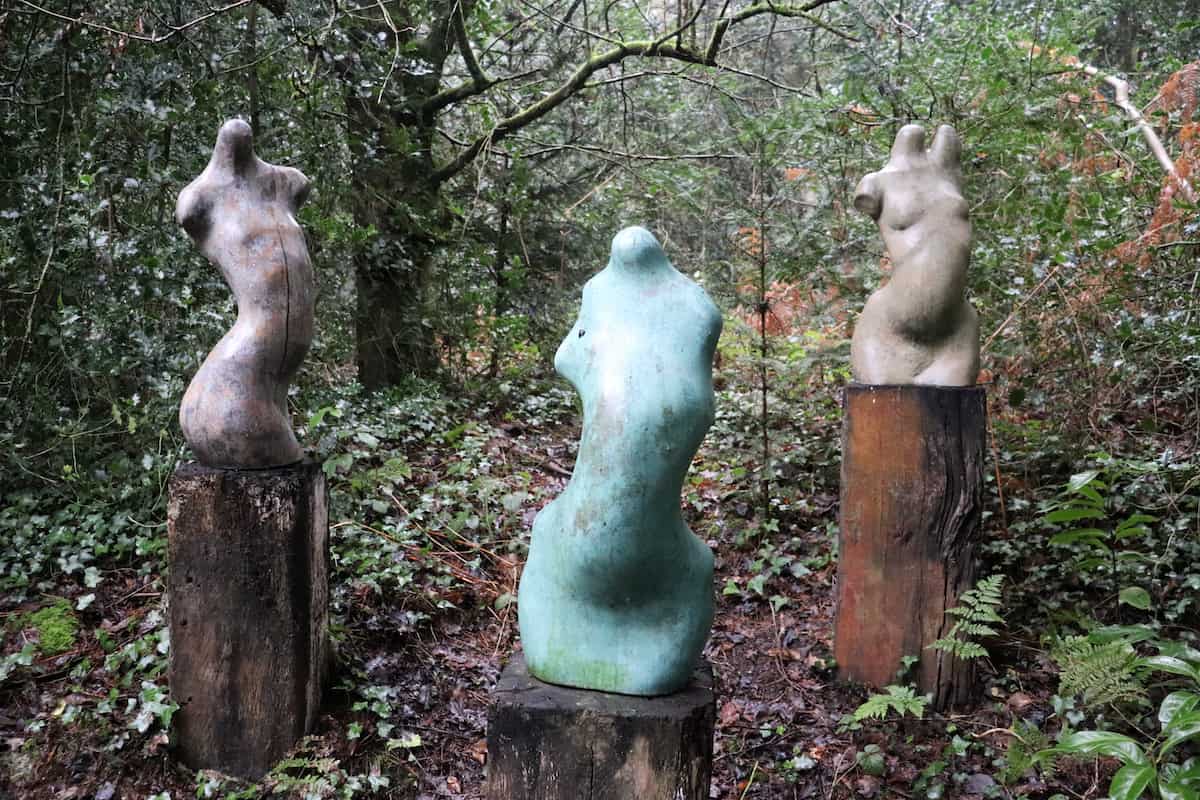 We really enjoyed The Sculpture Park but we completely misjudged how much there was to see. We expected a leisurely hour or two when really, after 2.5 hours we'd seen probably half of the park, leaving more to come back and see next time.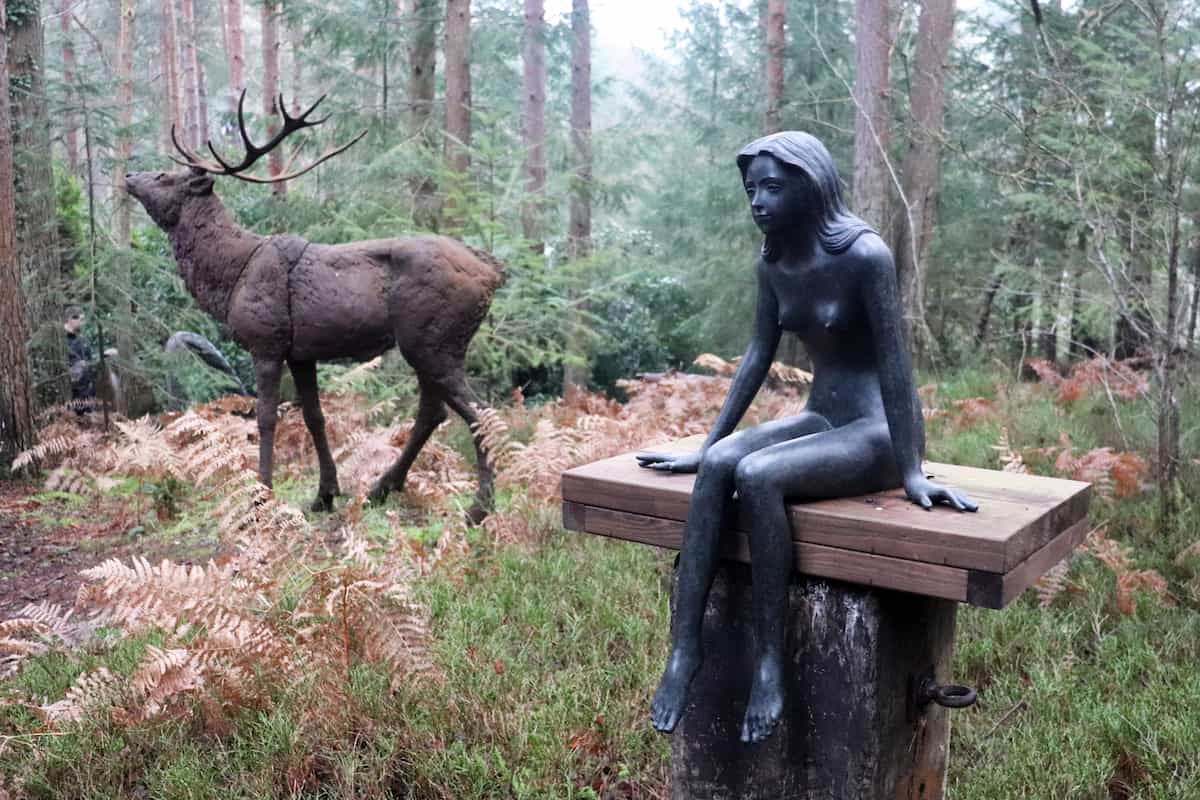 Unlike just going for a walk, the Sculpture Park has so many things to see and each of the pieces of art make you think and reflect. You can also look up how much they are and find our more about the sculptures. It was great fun for the whole family but also exhausting – it felt like a full day out and one that we really enjoyed.
You can find out more about The Sculpture Park and book tickets over on their website. For reference, the address is: Jumps Road, Churt, Farnham GU10 2LH
You can see a little video of our day out over on Instagram here:
View this post on Instagram