Our children have always loved arcades and so as a birthday treat for Little Man, we went to High Score Arcade in Farnborough. It opened about a year ago but we hadn't had an excuse to visit until now.
What is High Score Arcade?
At High Score Arcades you pay one admission fee and then play as many games as you like for an hour. There's nothing else to pay, all the arcade machines are set up to be free play and so you can play again and again without any additional cost.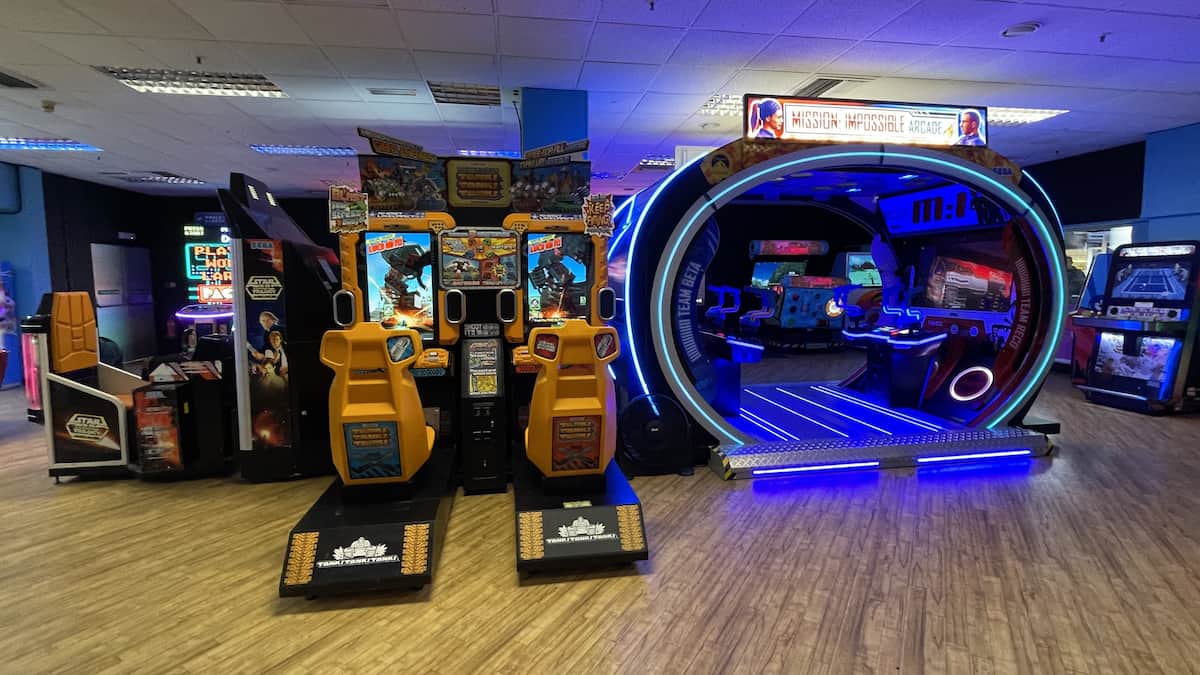 We arrived at High Score Arcade right on time for our slot. Our hands were stamped and we were given a few instructions – no food or drink inside, if a game asks you to insert credit just press the button – and then off we went.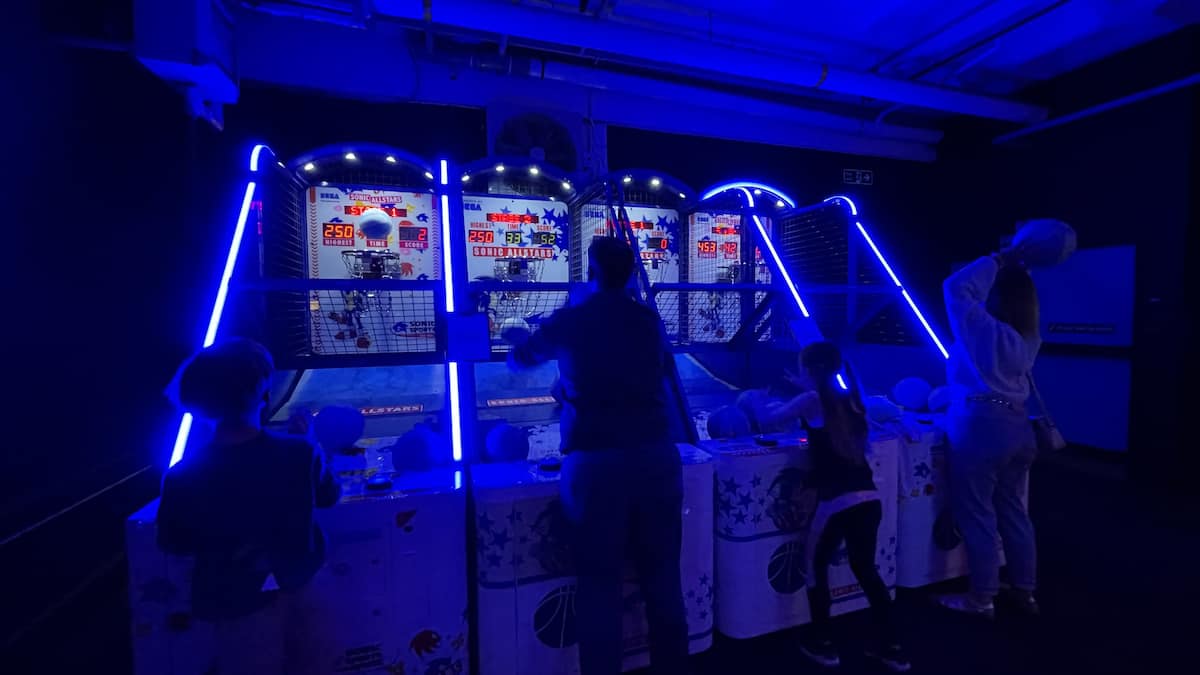 The High Score Arcade in Farnborough is made of four main rooms – one big room that you walk into at the start, full of big arcade machines and then another big room with so many racing simulators and a wall of basketball games. Then there's a room for younger children and a small room of pinball machines.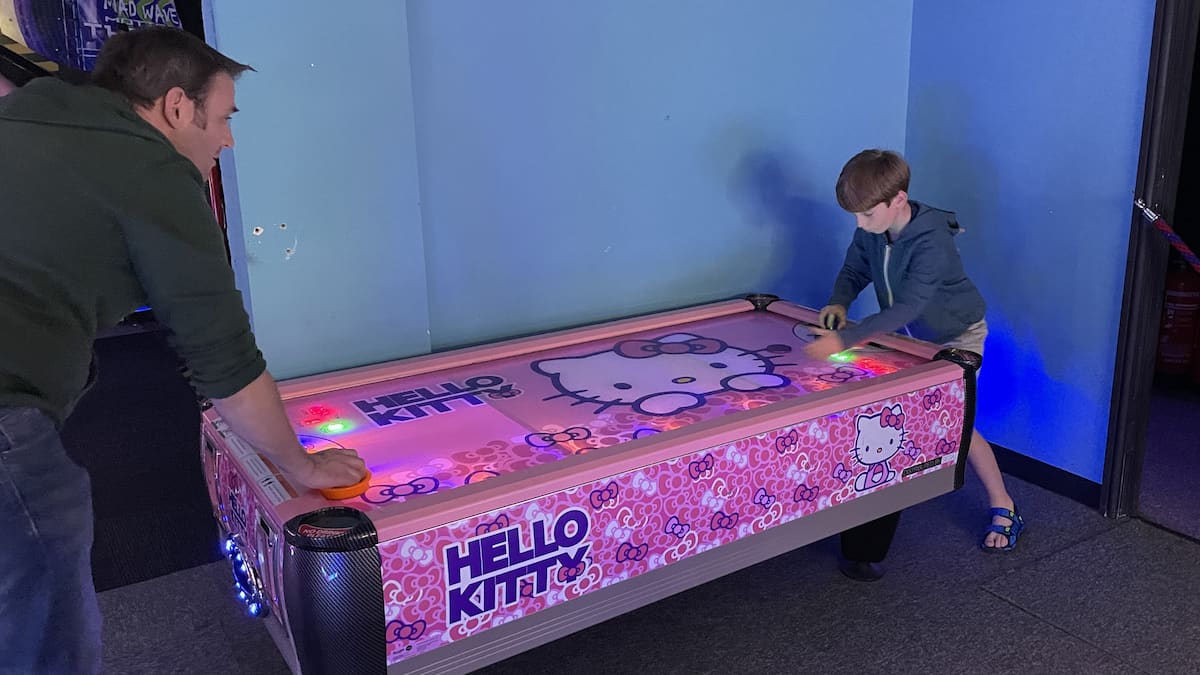 High Score Arcade have a huge range of arcade games on offer which are rotated frequently to give a fresh experience each time you visit. There are retro classics as well as more modern options, meaning that there are games for everyone.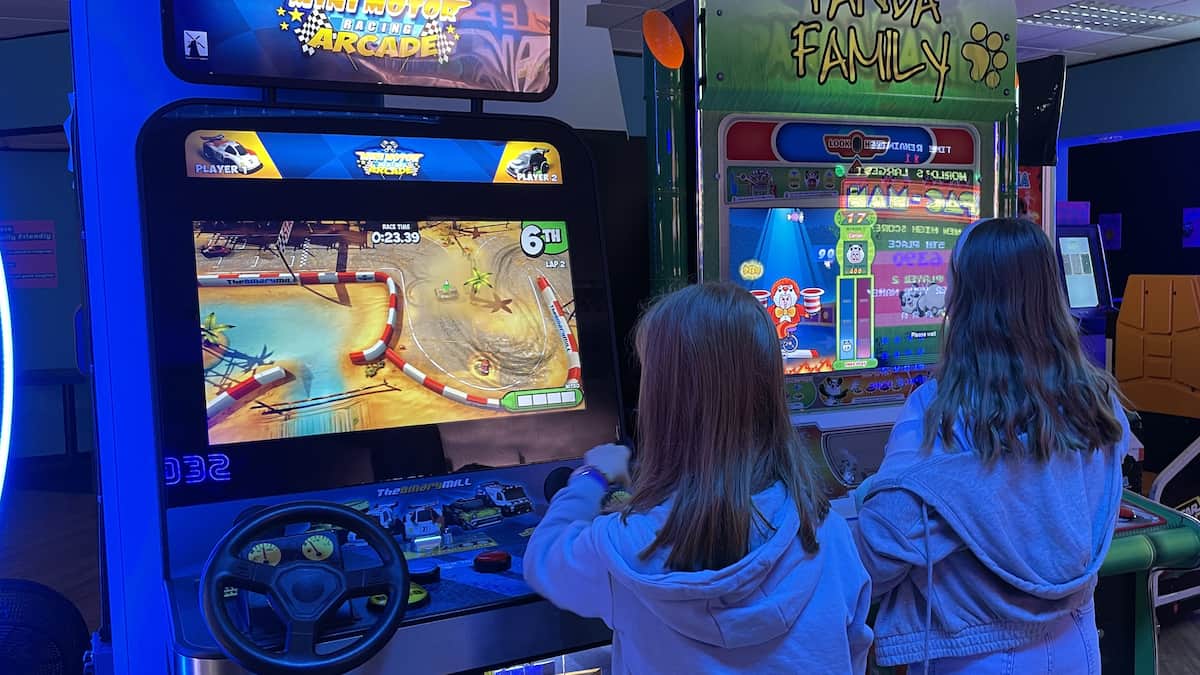 We visited as a group of four adults and four children, all with different interests, and we all had a great time. From racing games and shooting to skiing, snowboarding and roller coaster simulators. There were famous faces like Mario and Luigi, Hello Kitty and Pac Man plus old favourites like Air Hockey and Pong.
High Score Arcade is a dark environment, with flashing lights and loud noises which may not be suitable for everyone. But, they so offer dedicated SEN sessions each week that offer a calmer environment.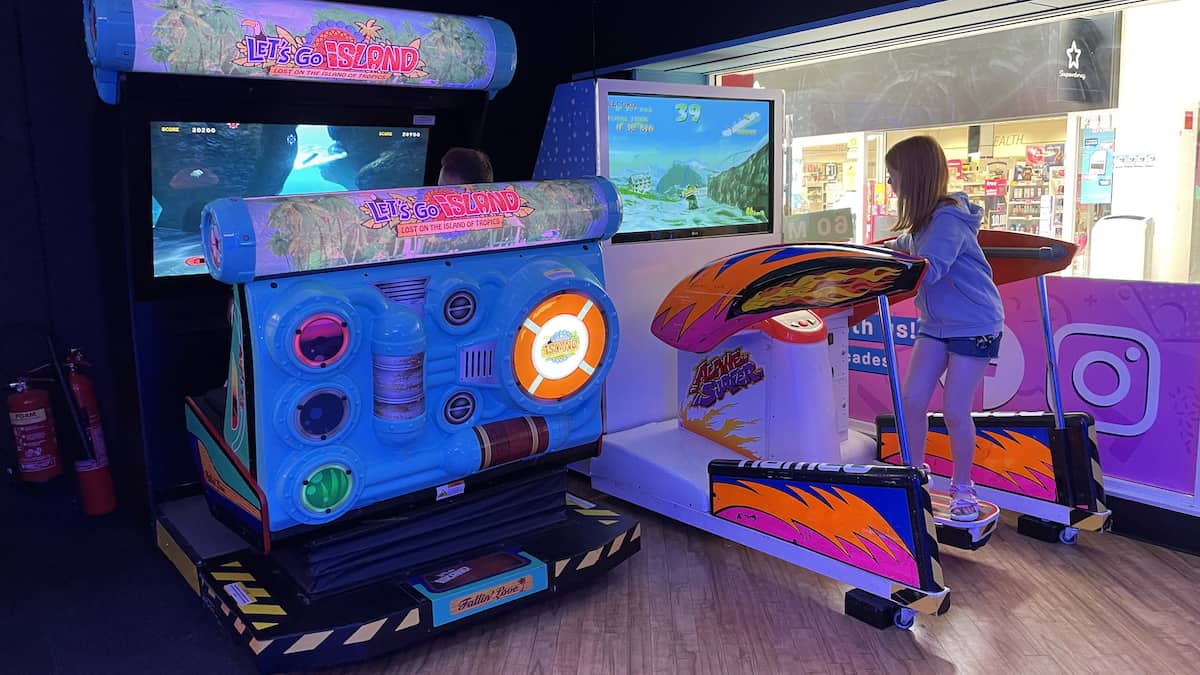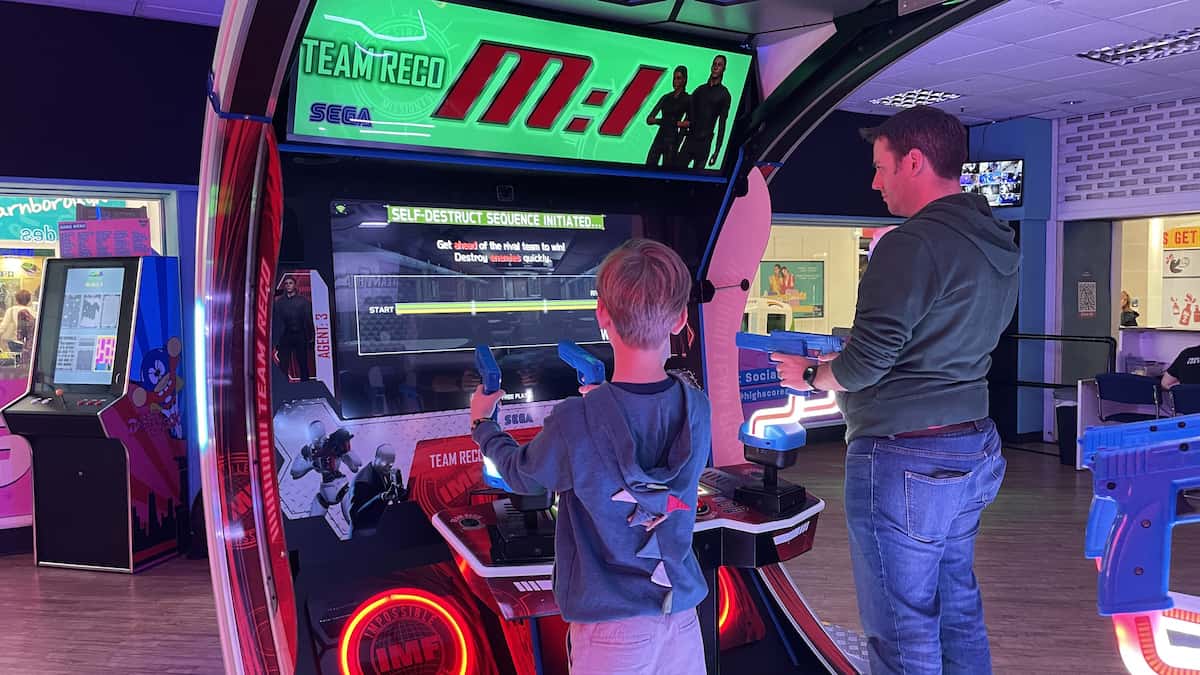 Although High Score Arcade don't allow food or drink inside they do have a seating area near the reception desk where you're free to take a break, have a sit down and enjoy food and drinks that you bring with you. This is great if you just want to pay for the kids to play whilst you sit and relax for a while.
We loved visiting High Score Arcade and although at first we thought an hour wasn't a very long amount of time, by the end of it we'd had a great time and were ready to move on. It was totally the right amount of time and the children absolutely loved it.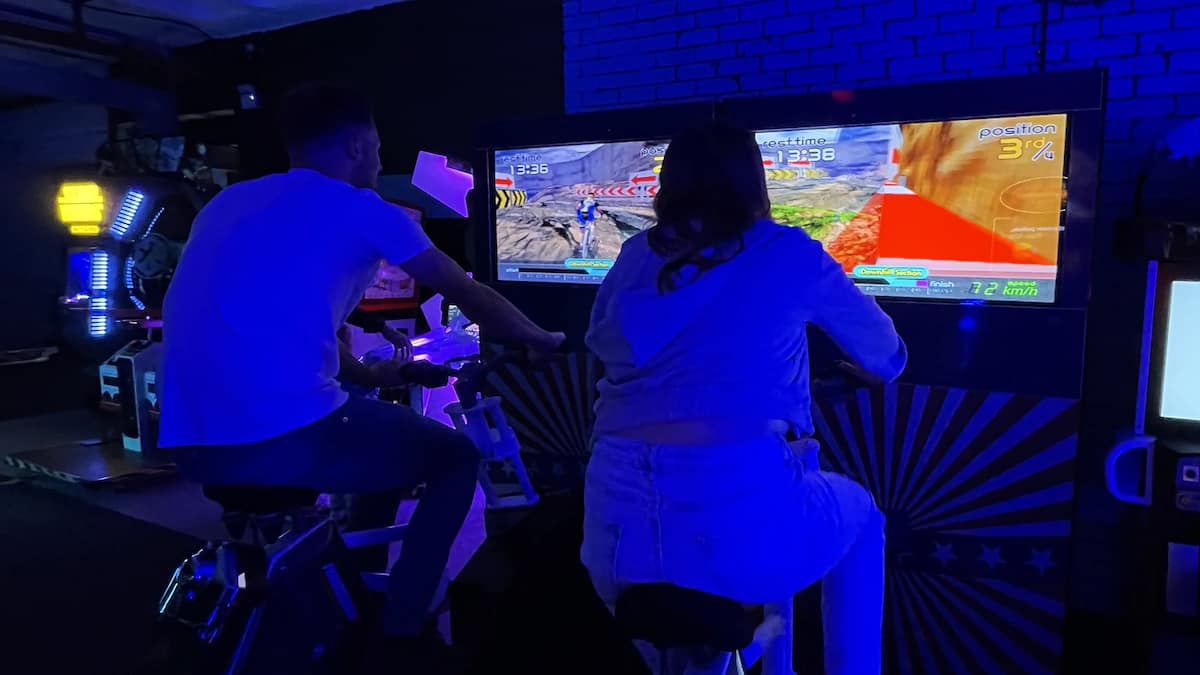 For us, the best bit of High Score Farnborough was that you could play as much as you like. Usually at an arcade, the traditional arcade games are things we are steer clear of due to the mounting cost as you keep playing them. There's no worry of that with High Scores arcade, you just play and play, focusing on enjoying yourself with the arcade fun, with the one entrance fee. The free play arcade set up is great and we will definitely be back.
High Score Arcades are in Newbury, Southampton and Farnborough. You can find out more information and opening times over on their website and book tickets online. Prices start at £9.95 per person with discounts for family tickets. For reference, the High Score Farnborough address is: The Meads Shopping Centre, 29 Kingsmead Shopping Centre, Farnborough, Hampshire GU14 7SL