Disclosure: We were invited on this day out for the purpose of this post however all opinions are my own.
On our trip to Denmark in half term we were lucky enough to spend a day at WOW Park in Billund. One of two WOW Park locations in Denmark, WOW Park is just outside of Billund city centre and so easy to get to if you're holidaying in the area like us.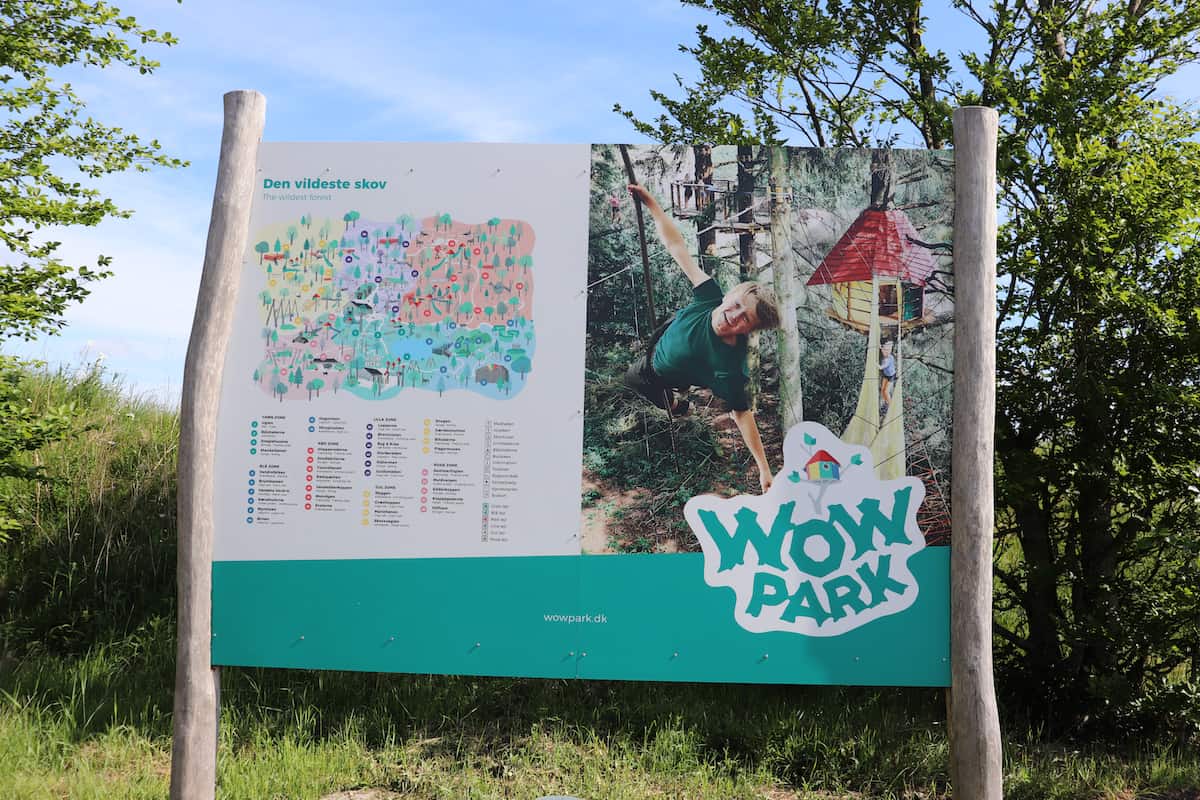 What is WOW Park?
WOW Park isn't a typical amusement park. It's billed as a physical play and fantasy adventure for the whole family – in the treetops, on the forest floor, in the water and even underground. It's an active one of a kind adventure and one we couldn't wait to experience for ourselves.
How do you get to WOW Park?
WOW Park is park of the Legoland Billund Resort and is just 2km from Legoland Billund and Lalandia. You can walk to the park or, if like us you wanted to conserve energy for the day out, you could get a taxi. We ordered a taxi at the Legoland Hotel and it cost around 120 DKK each way – about £12. If you have a car you can drive to WOW Park and car parking is free of charge.
Visiting WOW Park
When we visited, in Danish term time, WOW Park was very quiet and it felt like we had the place to ourselves. It was lovely! We spent some time studying the WOW Park map we were given to get our bearings and then made our way around the six different areas of WOW Park.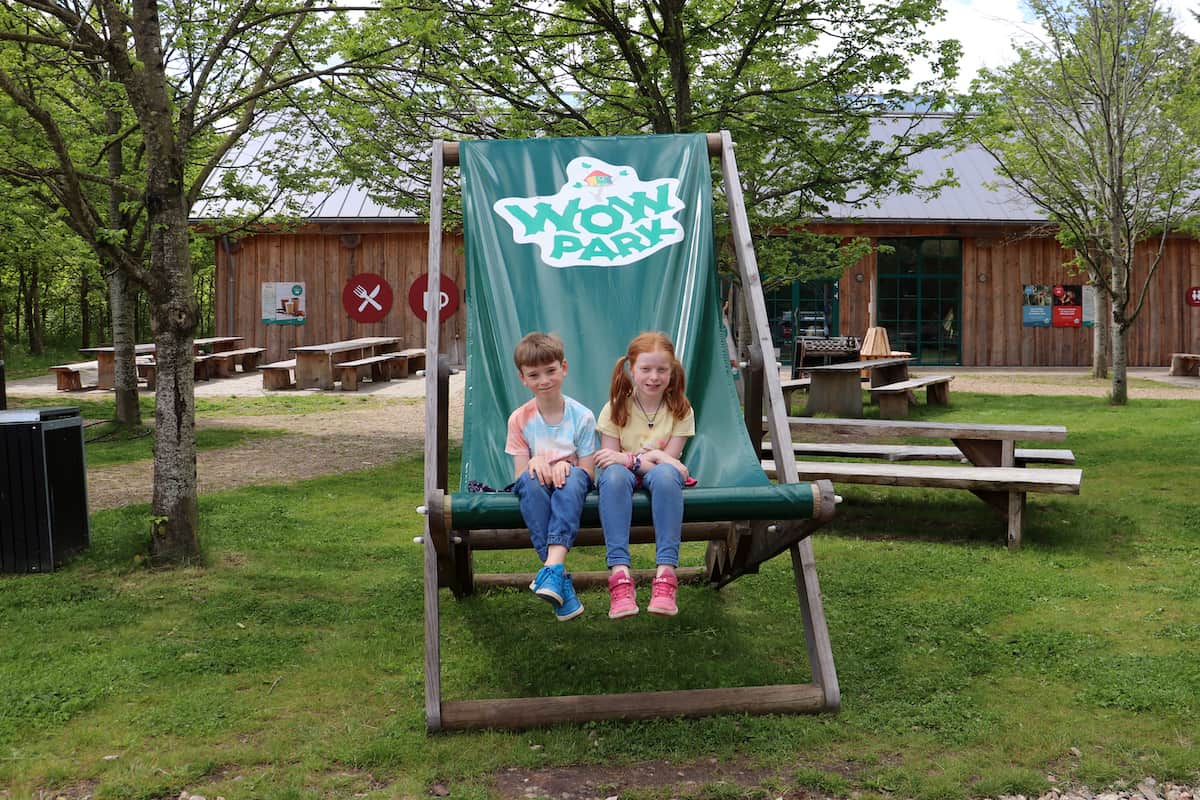 Each area is set around the main park hub where you'll find the cafe, shop, toilets, picnic tables, barbecues and fire pits. It's easy to get back to this central area from anywhere on the site and it's a great place to meet up with others, relax and have some time out from the WOW Park activities.
The WOW Park activities
WOW Park has dozens of activities in colour coded areas that are well signposted and numbered on the map. We worked through them in order, starting from the lowest number and we found that as the numbers climbed higher the difficulty seemed to increase as well. This is great if you come with younger children as you can happily stay in the first couple of areas and your children will still be really well entertained.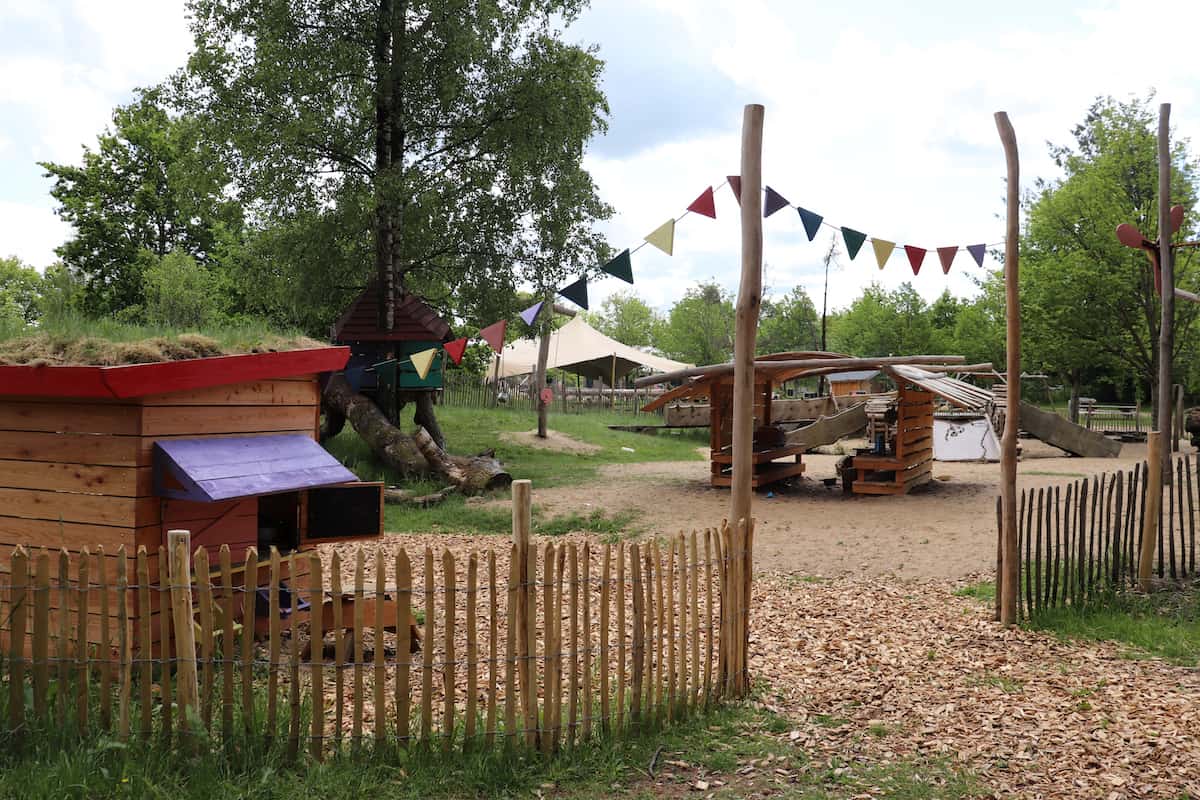 WOW Park caters for all ages although, as you'd expect with a challenging outdoor adventure, the older your children are the more they will be able to do. Although, like with anything, it's great to have a challenge, push yourself and try something new.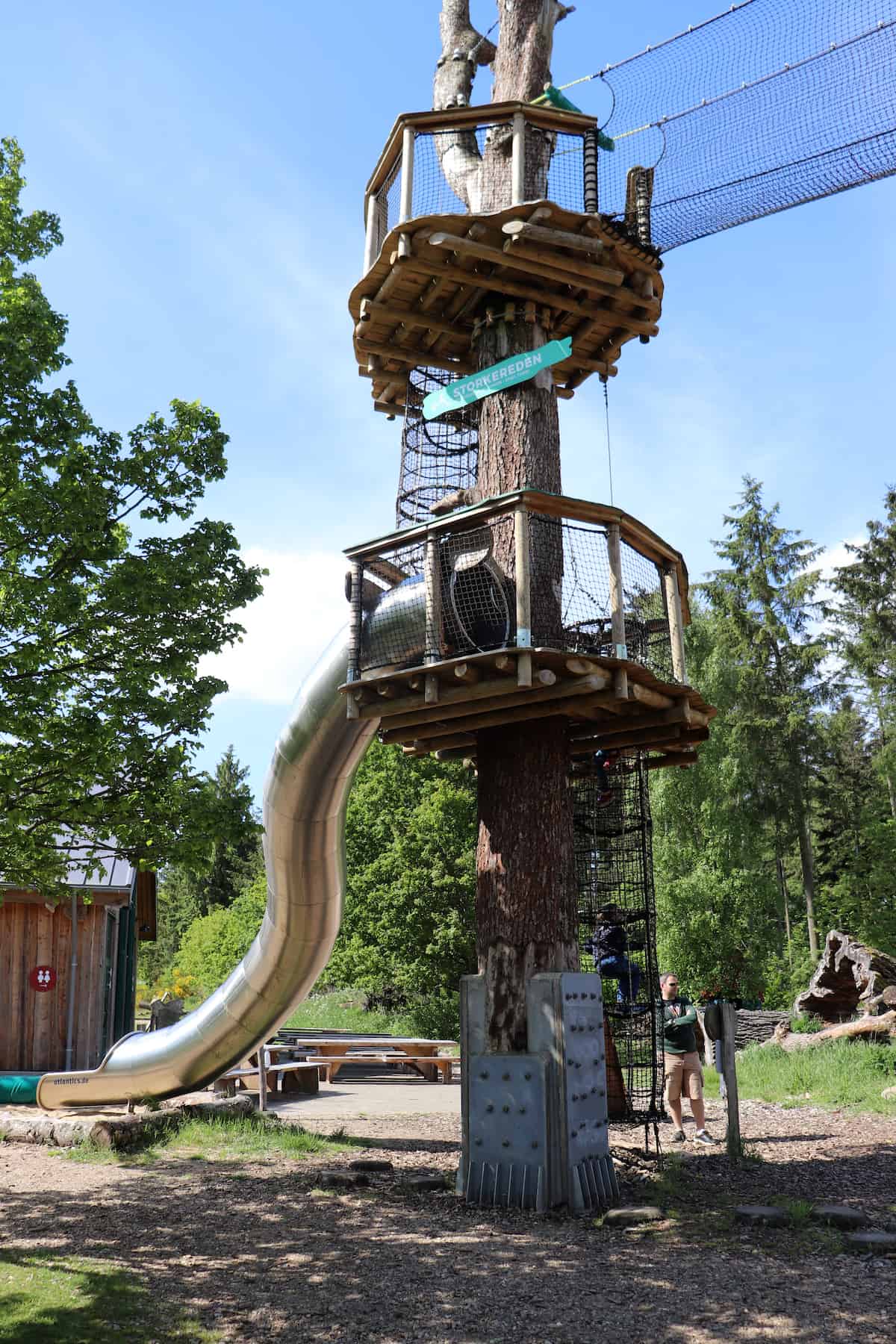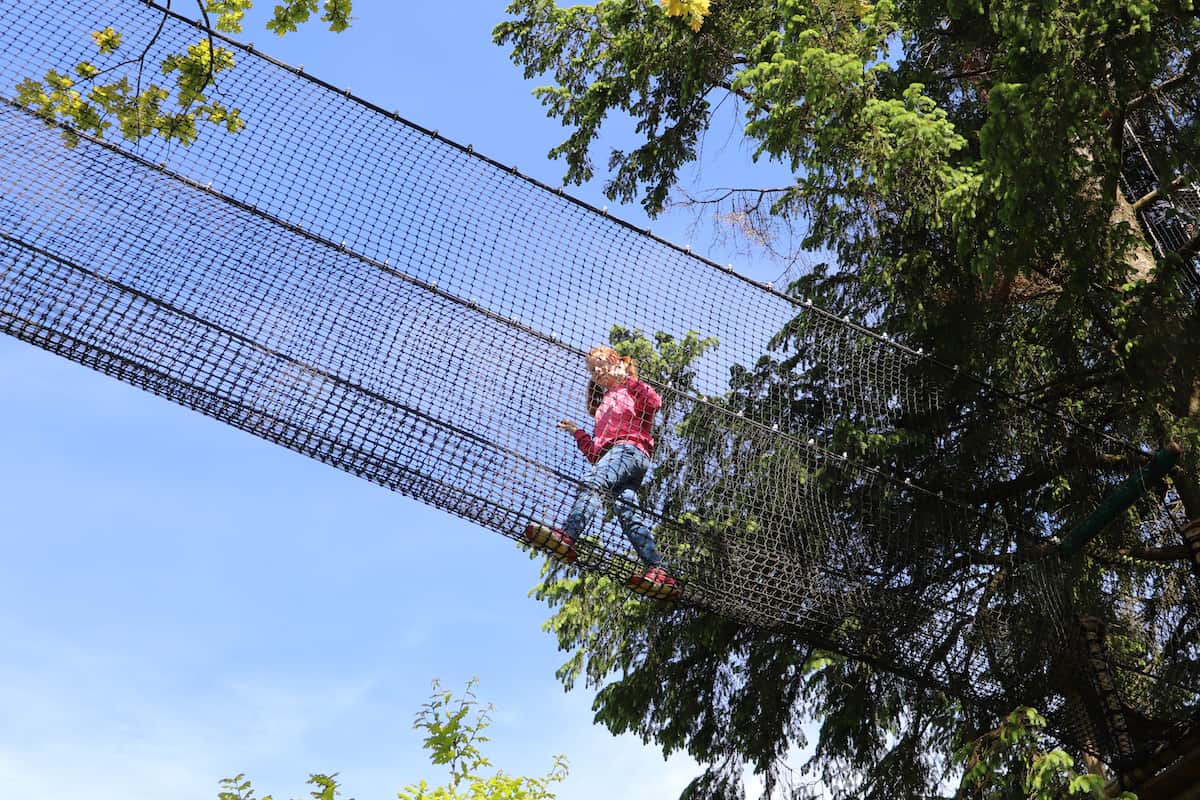 Throughout the park there were giant climbing structures with ladders to climb up, hanging bridges to work your way across, playhouses in the trees and slides to get back to ground level. We were constantly blown away by how well thought out WOW Park is and how high everything was. It's an incredible place to spend time.
WOW Park is made so that adults can enjoy the fun just as much as children and everything at WOW Park is completely safe. Each activity has a sign with any health and safety pointers along with what the activity entails so you can see if it's suitable before you give it a try.
The kids went on absolutely everything but Dave and I did some things and not others. Everything would have been fine for us to go on but I'm not great at heights and there were times when we just didn't feel as fit as we could have been and so had a rest whilst the children enjoyed themselves. General fitness is something to consider at WOW Park as it's a really active place to spend time but you don't have to do any activities – it's great for spectators too.
As well as climbing structures, WOW Park had so many swings from big double rope swings working on momentum to bucket swings, three person swings and swings with zip line seats on them, swishing through the forest.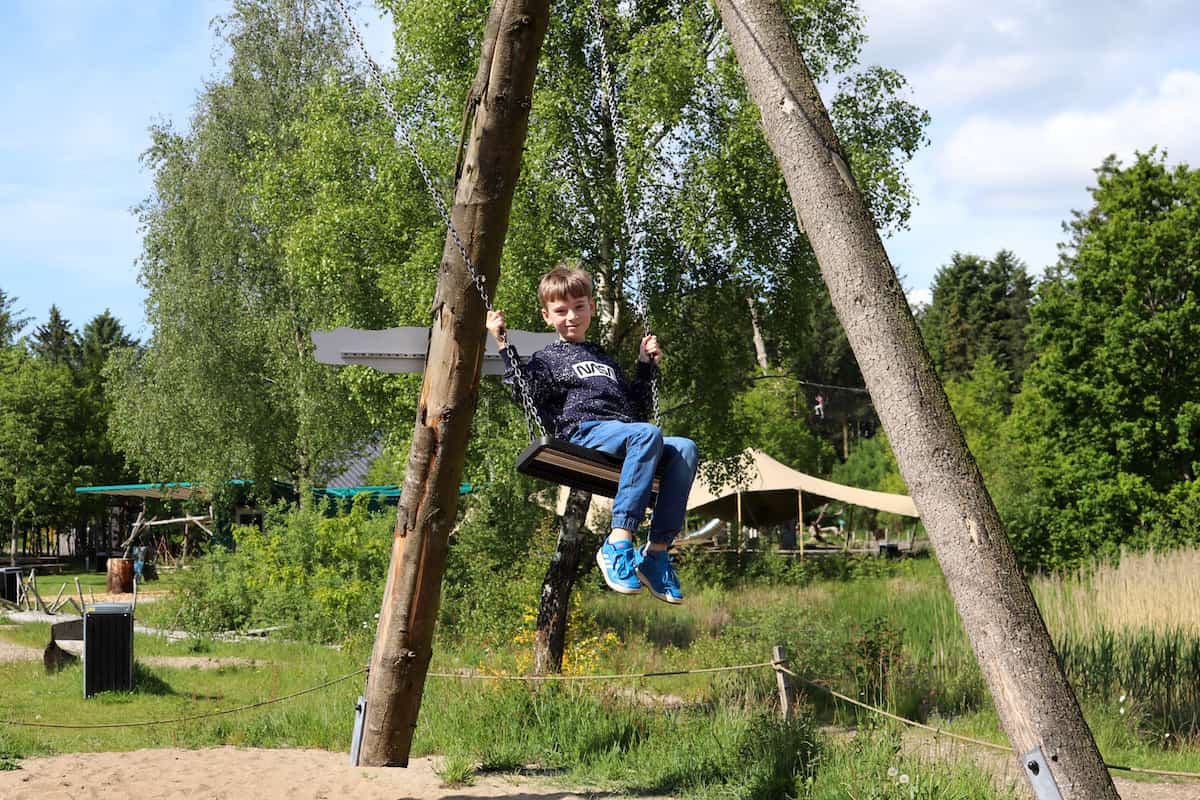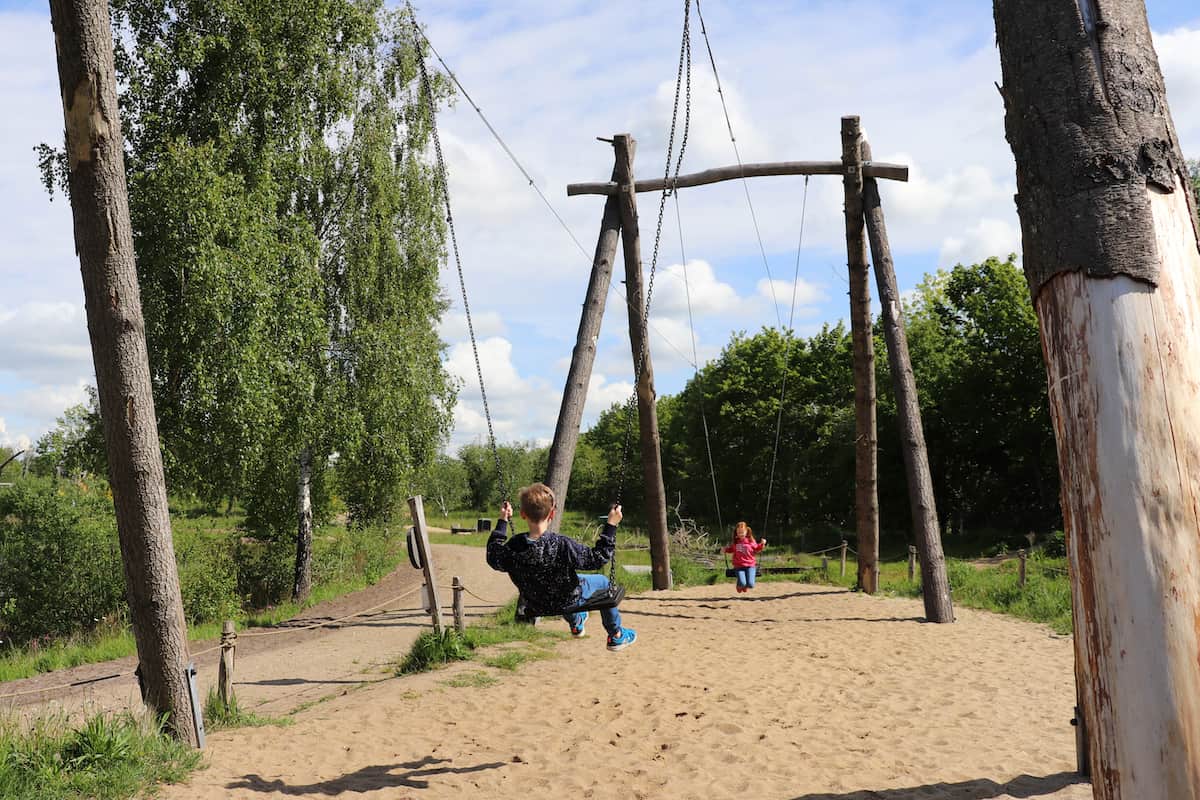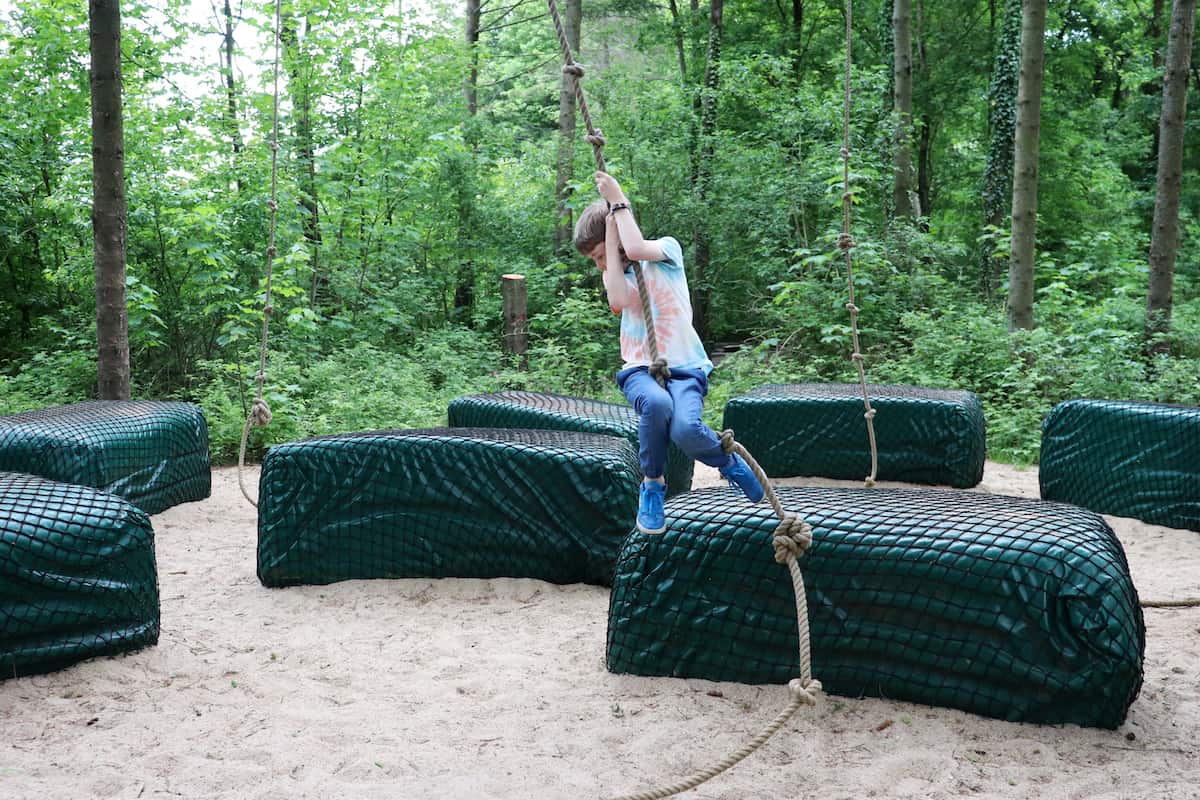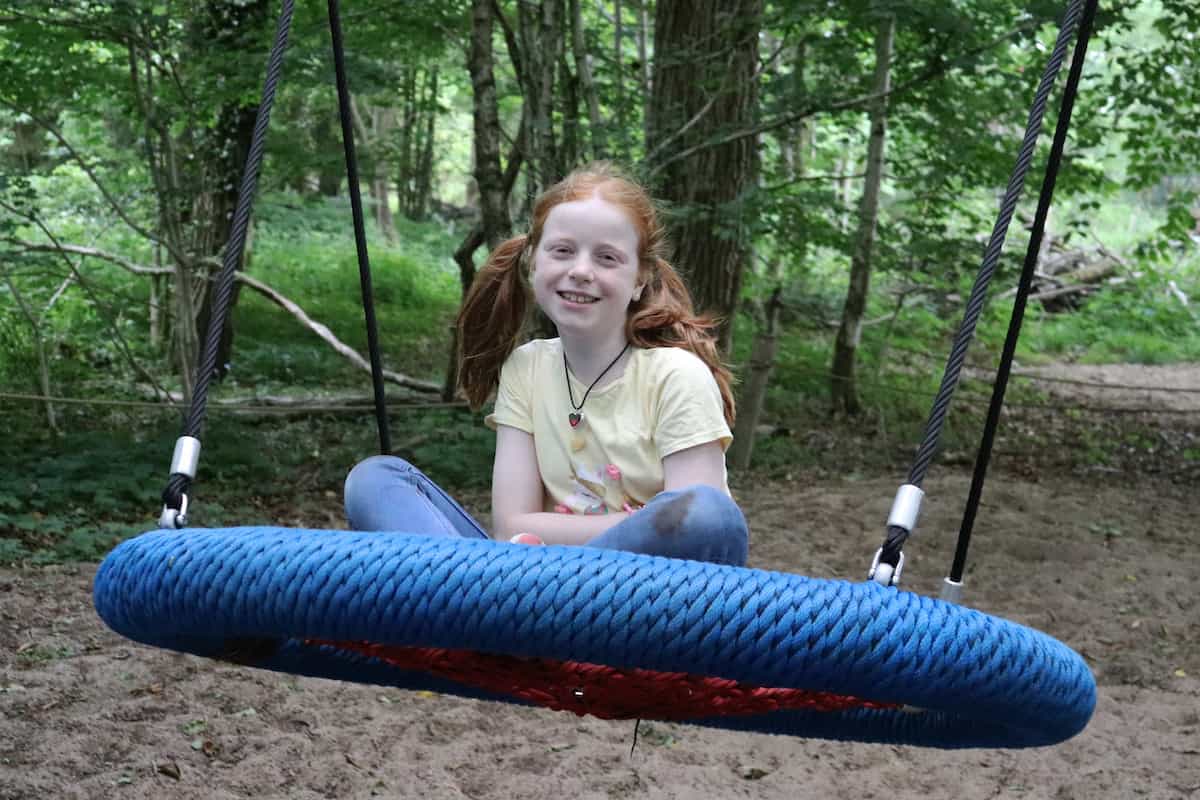 We found as we worked through the activities that the swings got progressively bigger and higher. We loved the first swings we saw and by the end we were in awe of the sheer scale of the swings. They were huge and amazing to have a go on.
WOW Park has so many zip lines plus trim trails to test your balance and stamina. With all sorts of bridges to cross and challenges to overcome, the children absolutely loved them.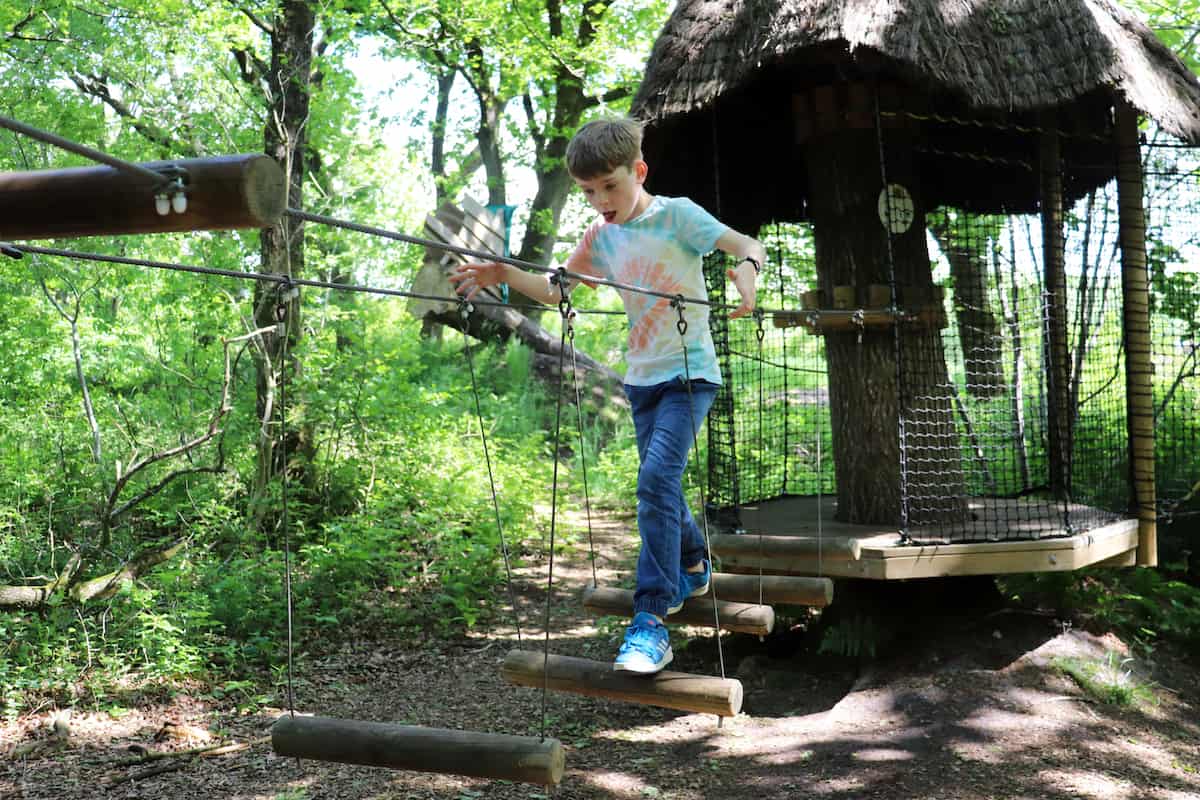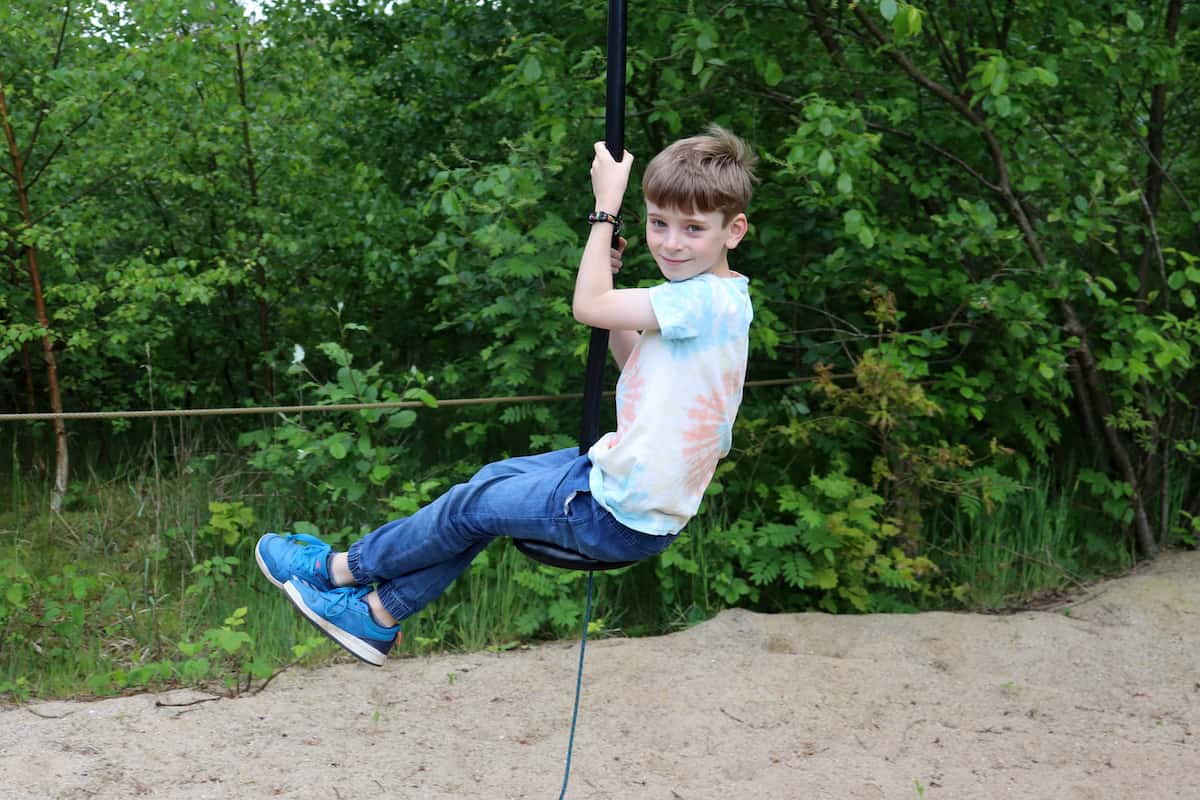 One favourite part of WOW Park was the trampoline nets in the trees. Big nets stretched between trees that you could jump and bounce on, like trampolines in the sky. They were great fun – especially when a few huge balls were added too. Such a simple activity but something we all really enjoyed.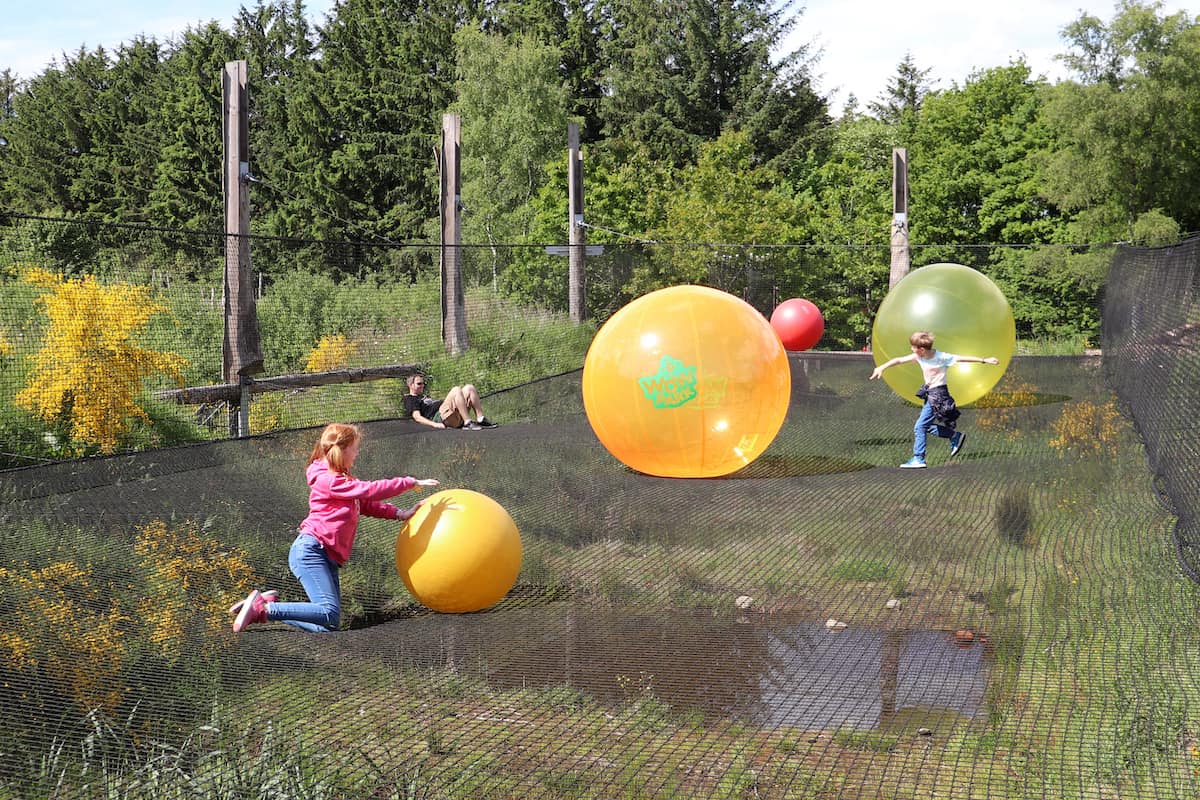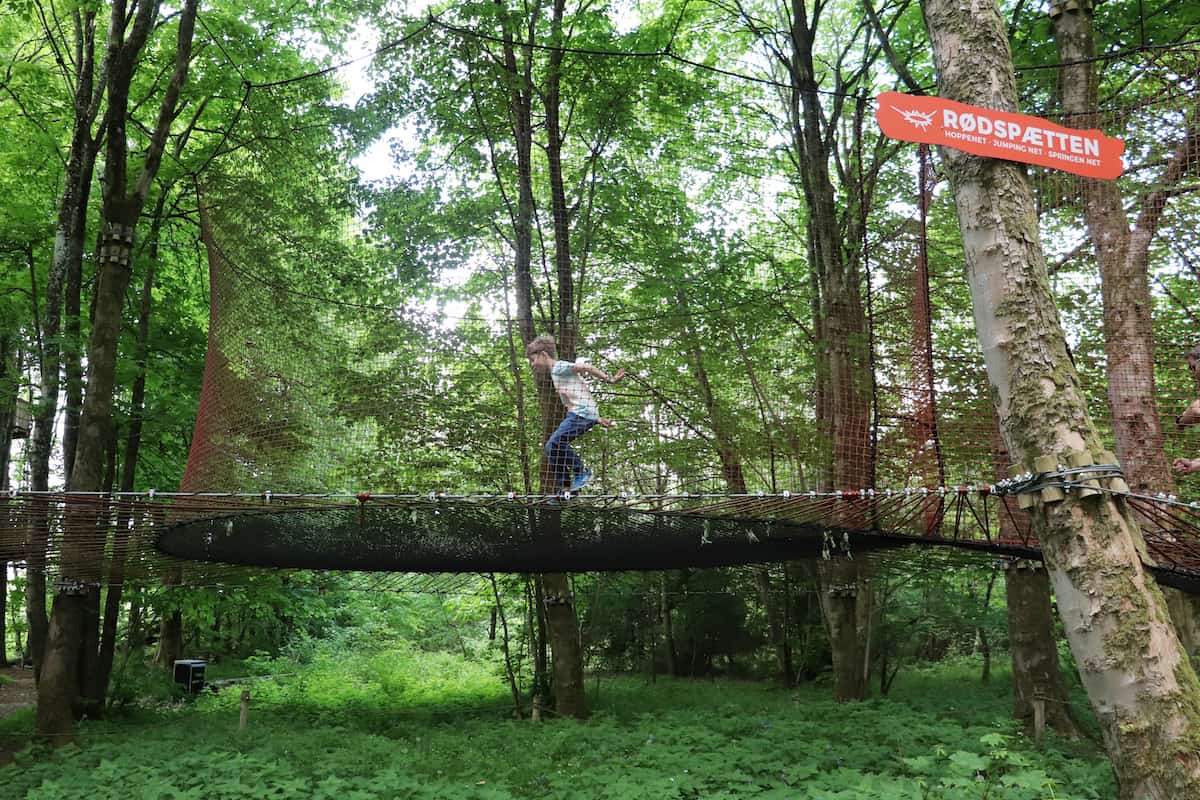 WOW Park also had water play areas, jumping pillows full of water and a sled run down a hill. At every turn there was something new to discover, a new activity and something to push and challenge you.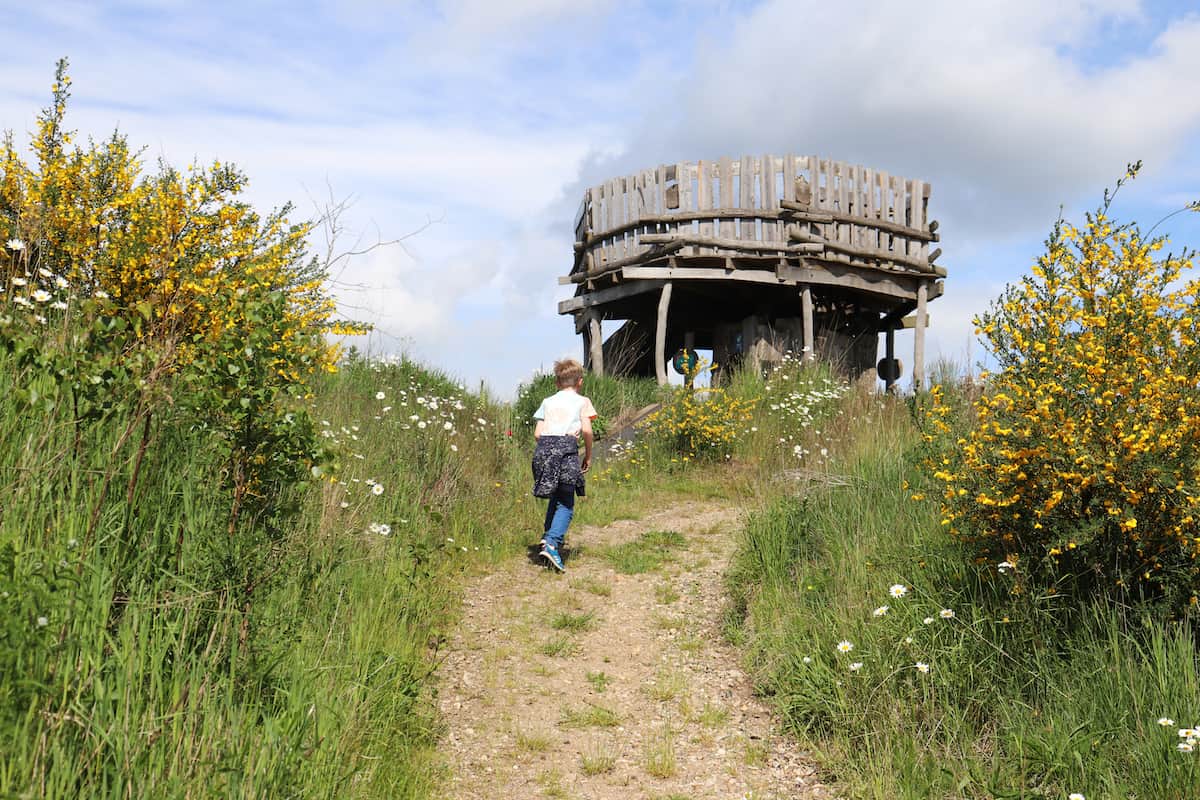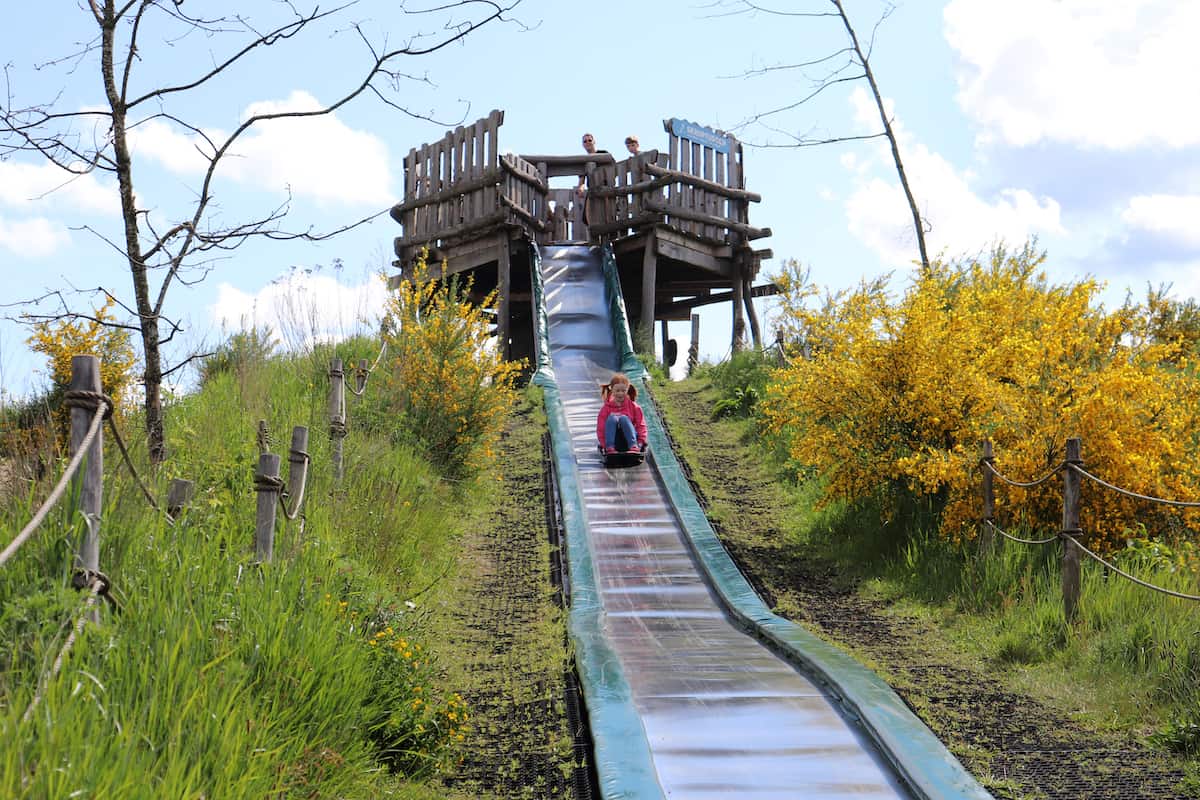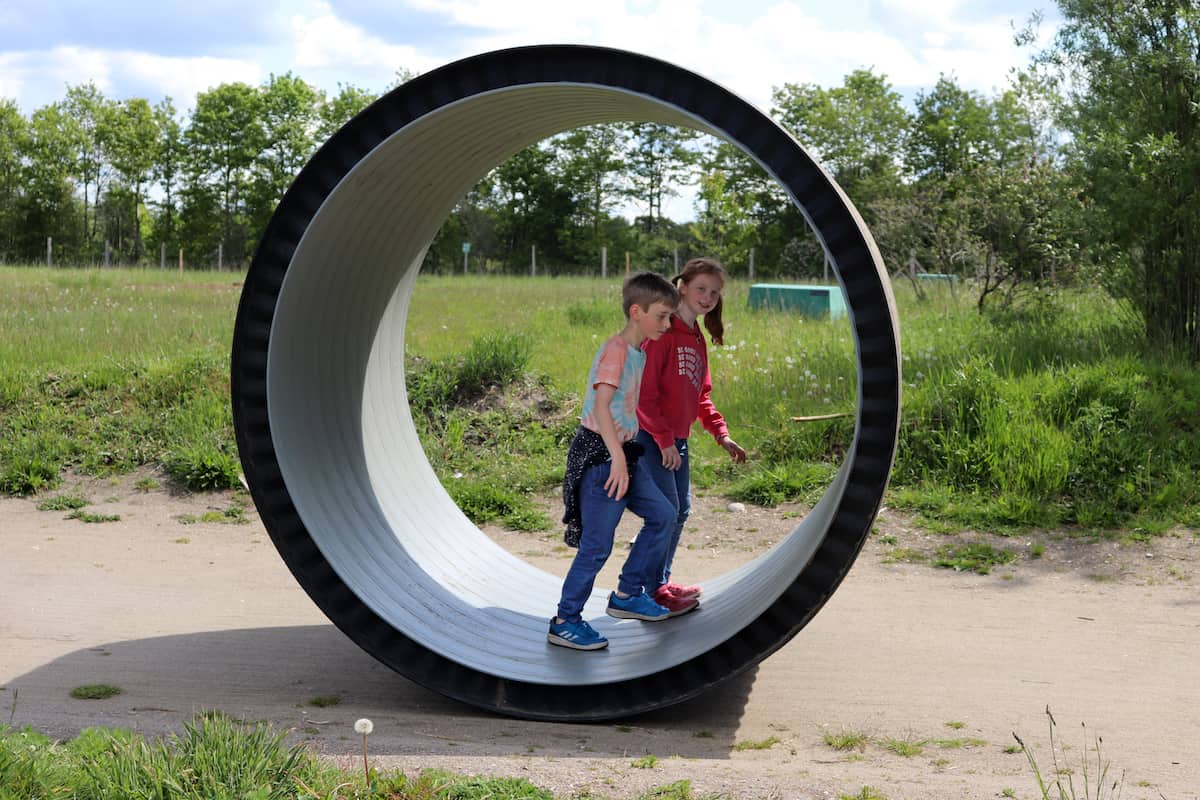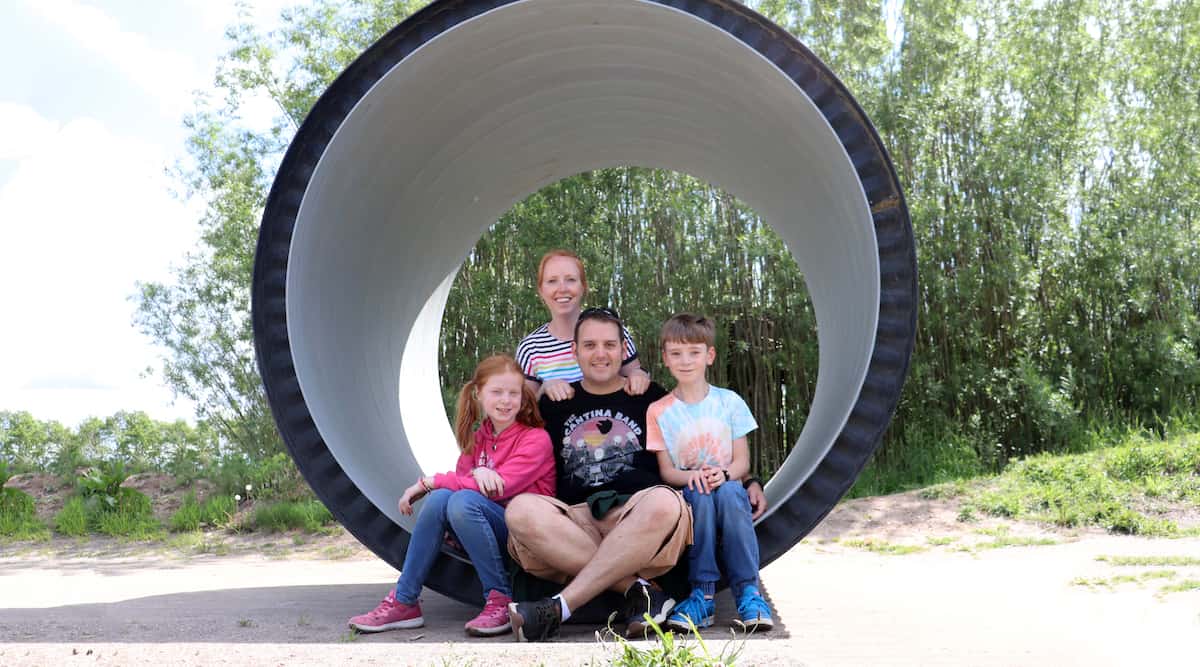 The children loved the mazes at WOW Park, with big wooden or tree based mazes as well as underground tunnels to navigate. The mix of activities was something the children hadn't experienced before and they loved every minute.
At the end of WOW Park, right near the main central area, we came across the goats and they turned out to be one of our favourite parts. With signs telling us to feed them grass, you can go in to the goat area and pet them but they will happily come running for you to feed them through the fence too. They're super friendly and there were so many babies when we visited too. They pretty much stole out hearts.
We stayed at WOW Park all day and could happily have spent another day there. WOW Park let you return again within the space of a few days for a reduced rate which is great if you have time to spare – we sadly didn't – and they offer annual passes too.
Refreshments and Facilities at WOW Park
WOW Park is an incredibly active day out but there are benches throughout the park to have a rest whenever you need to. Make sure you take bottled water with you – although the only place to fill these up is in the central area so fill them up when you're passing through.
The toilets at WOW Park are fantastic for an outdoorsy day out. We're used to toilets at places like this being basic and often run down and uncared for but the WOW Park toilets were incredible. Made out of reclaimed wood and with varying size toilets and even a tiny entrance for children, they were just such fun, really clean and a pleasure to use.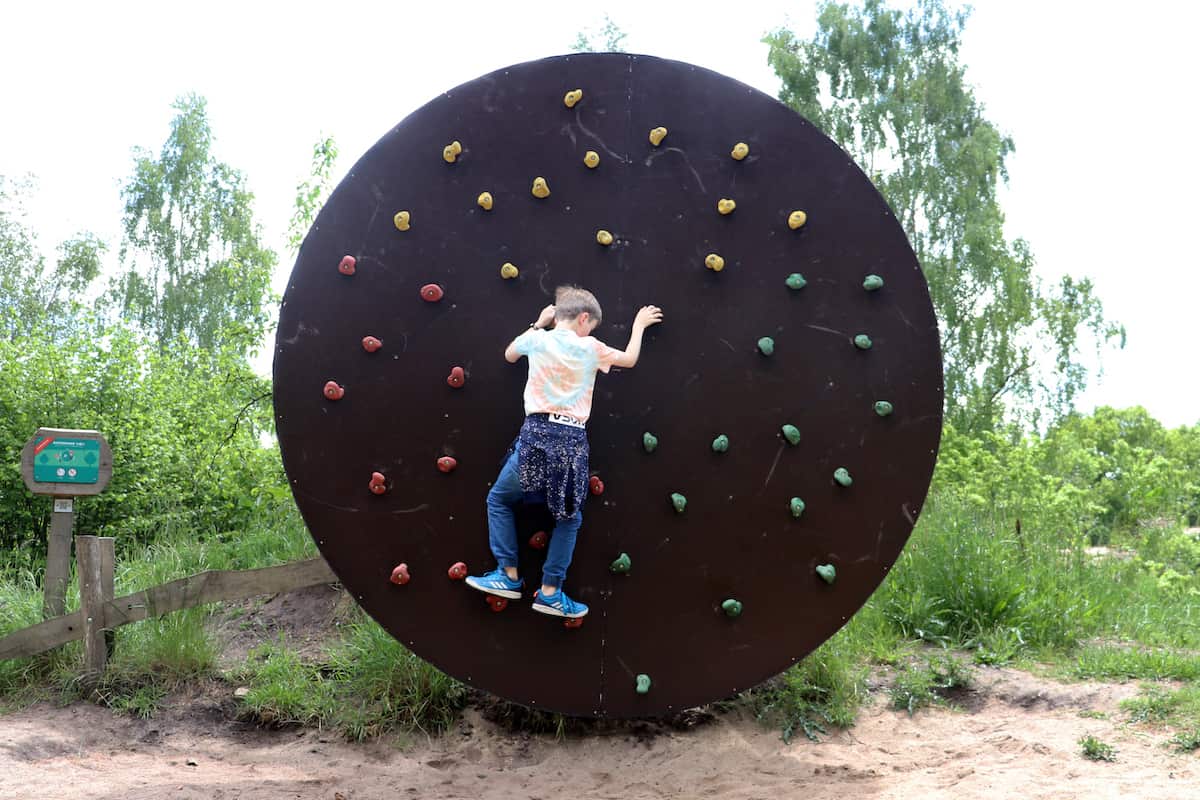 WOW Park have a food court on site where you can buy food, drinks and ice creams. They have a really varied and well priced menu although it closes earlier than the opening times of the park – 3pm when we visited but closing time was 5pm, so something to check if you're looking to eat later in the day or grab an ice cream before heading home.
In the shop you can also buy ingredients to make S'mores on the communal fire pits which are sold by weight – biscuits, chocolate and marshmallows at 20 DKK per 100g (around £2 per 100g) and also popcorn that you can pop over the fire pits too at just 15 DKK per bag (around £1.50).
We had a great time at the Billund WOW Park and even though it sounds quite cliche, it really made us wow. We've talked about it endlessly since we left and it's somewhere we would recommend to anyone going to Billund in the future. It's a fantastic family day out.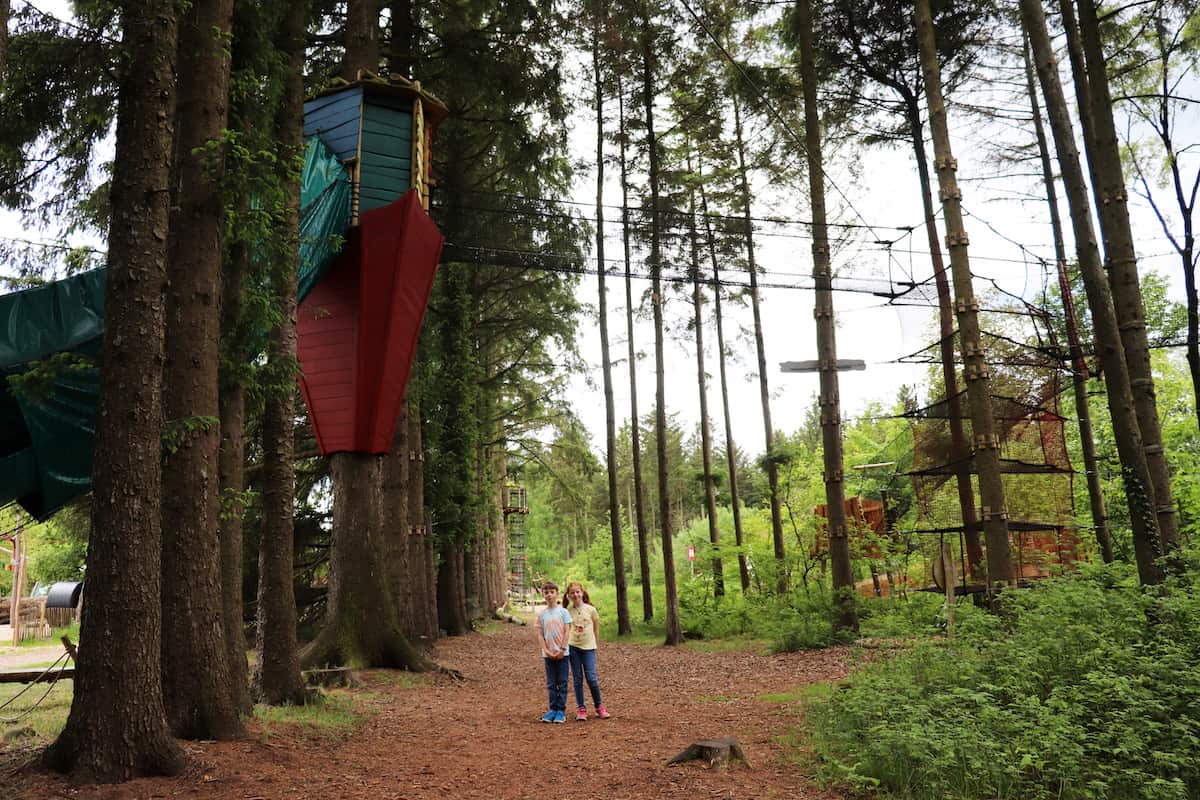 You can find out more about WOW Park, check opening times and book tickets over on their website and for reference the WOW Park address is Havremarken 15, 7190 Billund, Denmark plus you can also visit WOW Park Skjern at Løvstrupvej 1, 6900 Skjern, Denmark
Here's a little video of our day and you can see a Reel over on Instagram here: