When we were in Billund, Denmark, for half term we crammed in so much – a trip to the Lego House, a couple of days at Legoland Billund and a day at WOW Park. But, on the way to the Lego House we had an unexpected lovely walk through the Billund Sculpture Park.
What is Billund Sculpture Park?
Billund Sculpture Park, or Skulpturpark Billund, is a 1.3km trail that pretty much links the Legoland Billund and Lalandia area to Billund town centre. It features 22 different sculptures, made of a variety of materials, making it a lovely, free places to spend time on a visit to Billund.
The Sculpture Park has a really nice path through it that makes it pushchair and wheelchair accessible. On either side of the path there's grass, trees, bushes and even a stream. It's a really peaceful place to spend time despite being in such a popular place.
The Billund Sculpture Park sculptures
We visited Sculpture Park Billund pretty much as soon as we arrived in Billund. With no real time constraints, we had a leisurely walk through Skulpturpark Billund, looking at each exhibit and enjoying our first experience of Denmark.
We started the trail from the last sculpture, experiencing the Sculpturepark in reverse. The first sculpture we came to was almost an entrance to the park. Mosaic structures on either side of the path and a mosaic floor between them. It was bright, colourful and contained so many stories within the mosaics. It was beautiful and a great start to our trip.
Next up we saw a huge yellow head blowing what could be bubbles or kisses – we weren't sure. It was intriguing and the children loved it. The bright yellow was a great start to our time at the park, so bold and welcoming.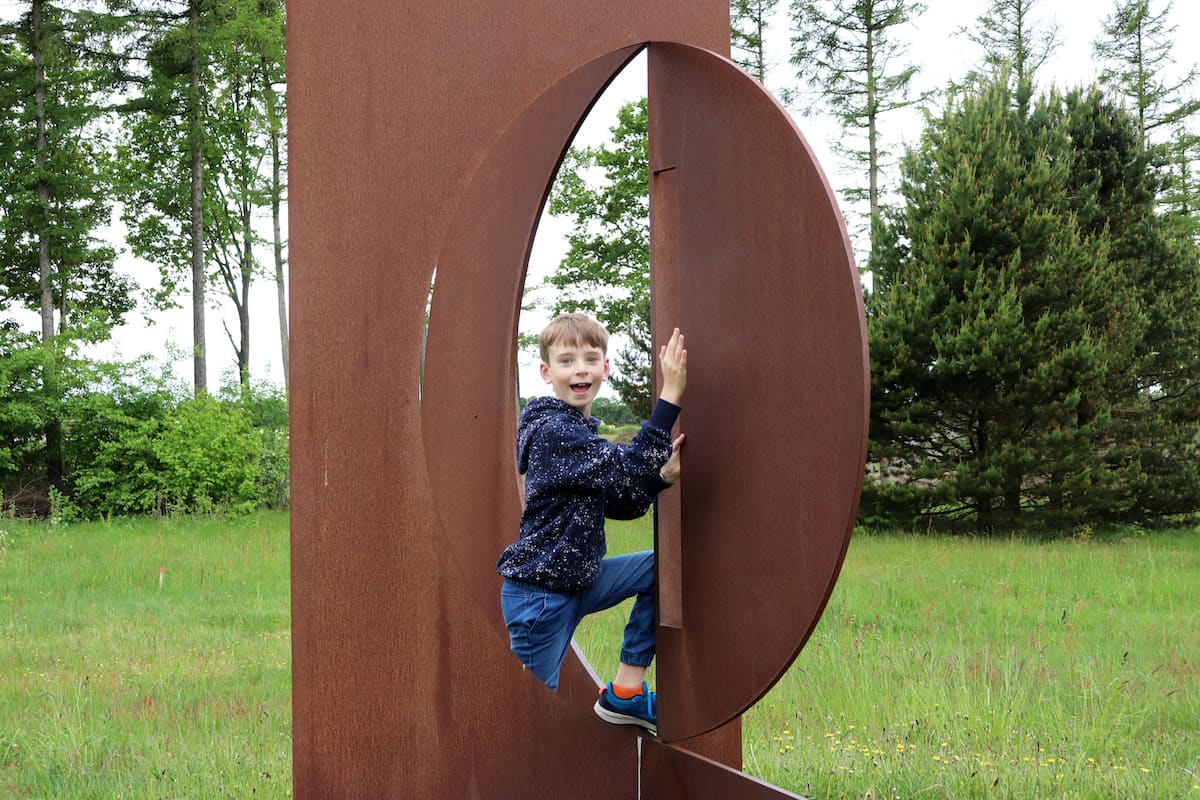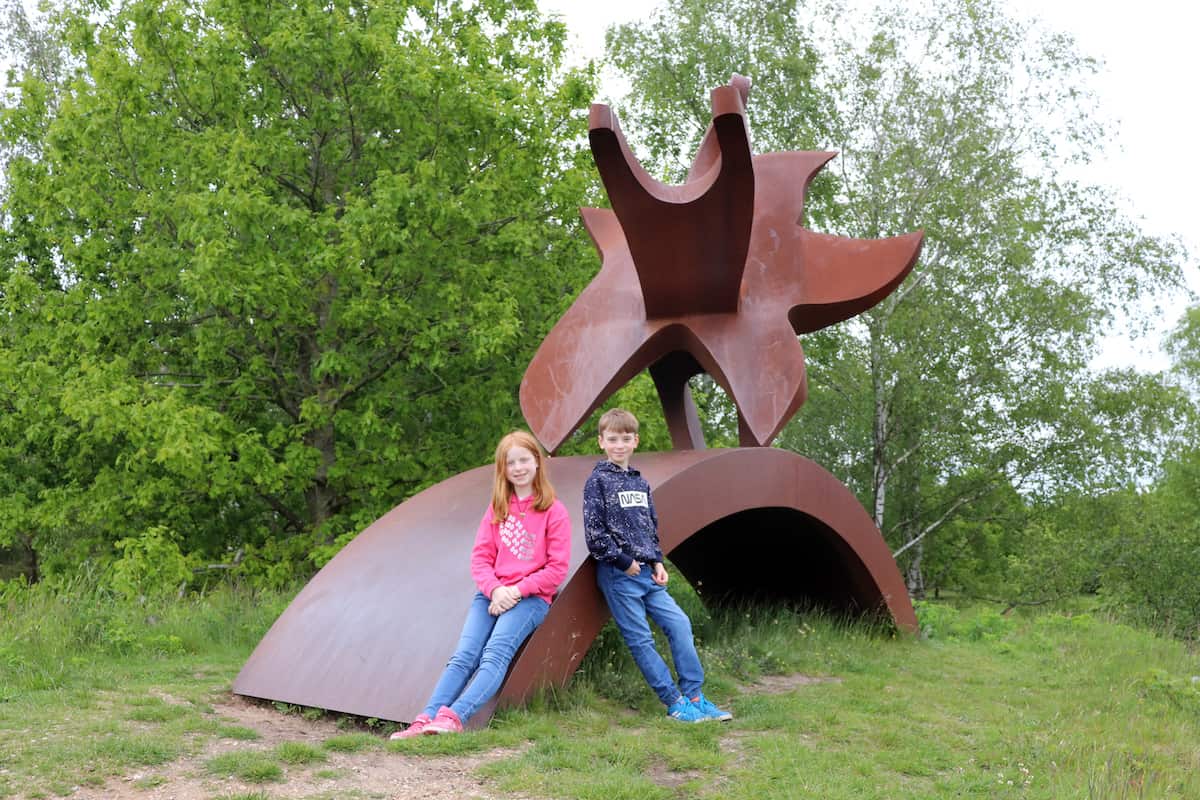 The next sculptures were a huge shape made of steel and a steel star animal on the hill which was great to climb up to and gave lovely views of the surrounding area. There were also so many places to stop and sit awhile – plus a little bridge crossing the stream. It's an idyllic place.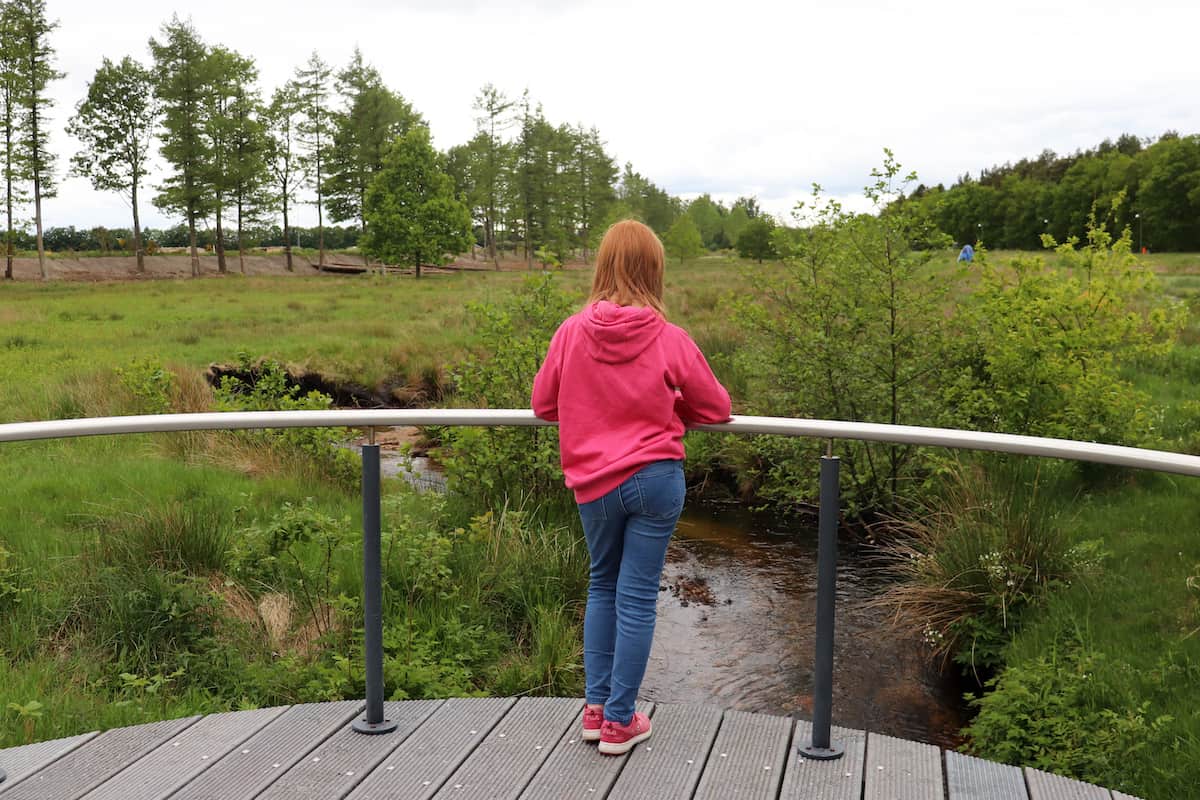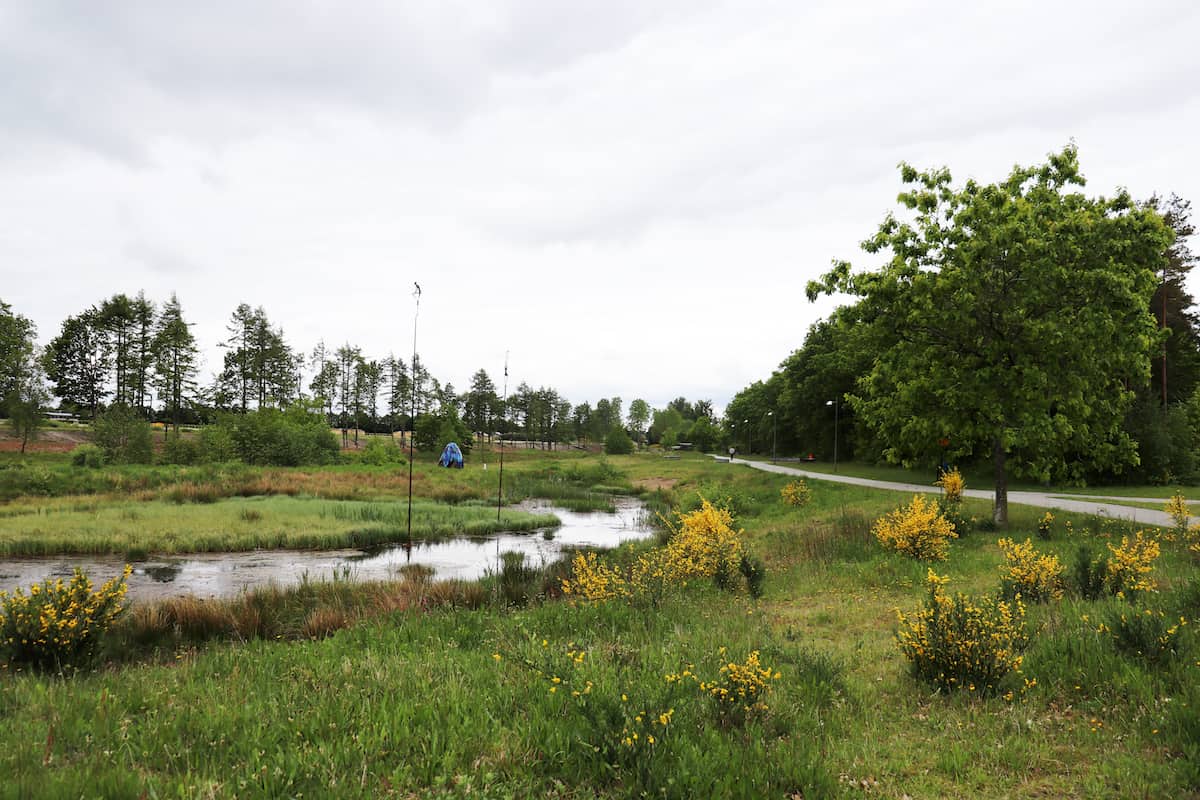 Then we came to a divan bed made from bronze, medical sculptures made from granite and the pentagonia – like a little blue tent standing happily amongst the grass. The children loved the medical sculptures best, happily climbing on them and sliding down them too!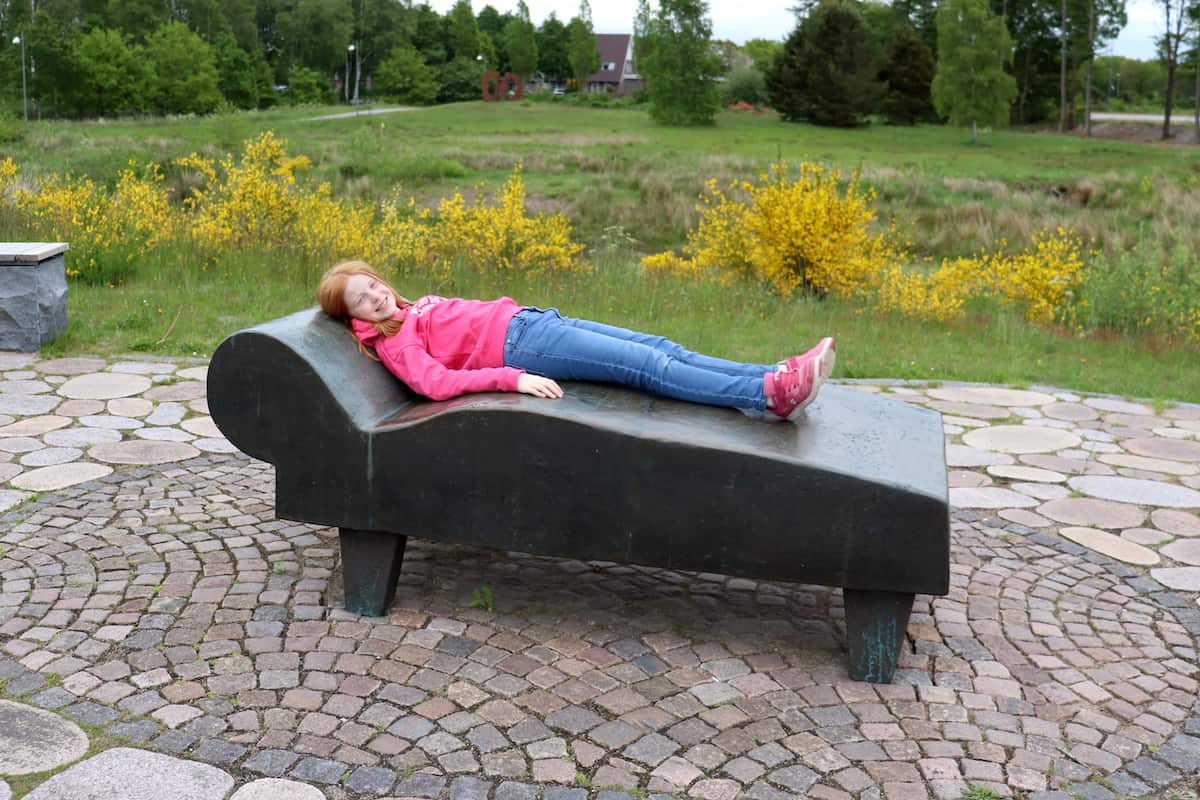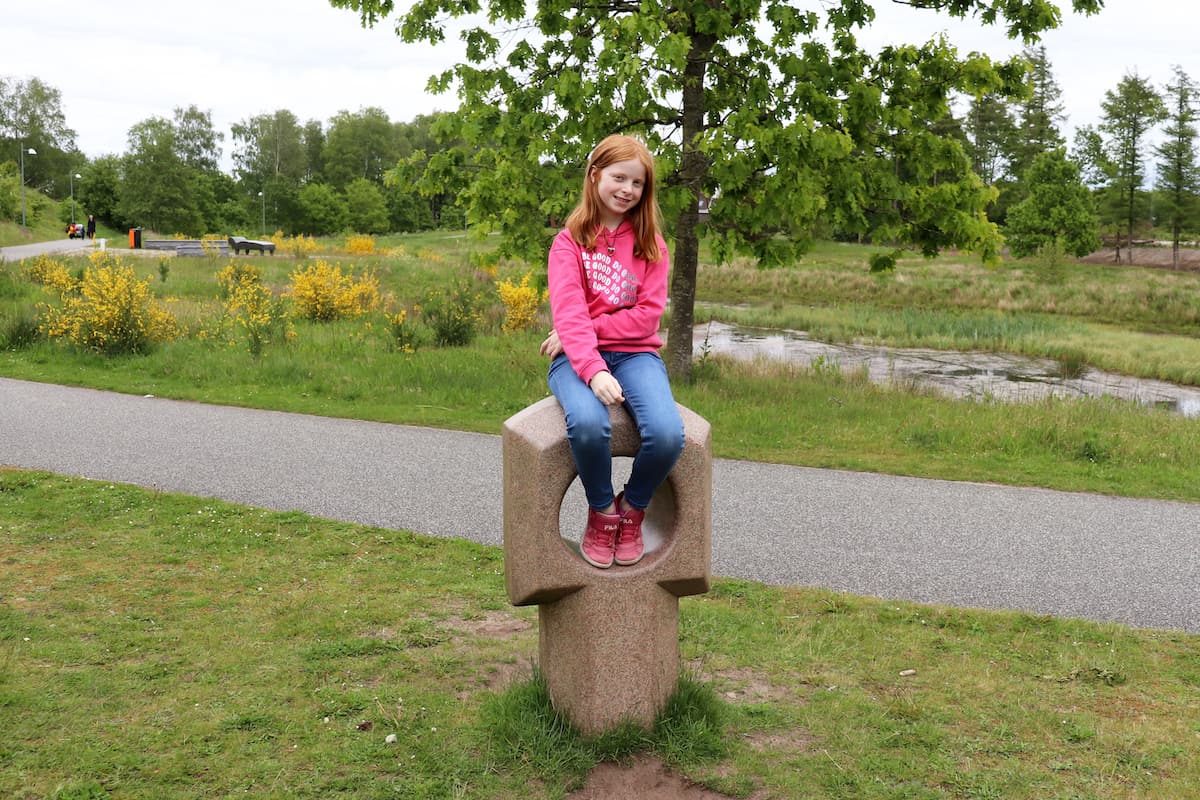 Each of the sculptures had an information board with details about the sculpture and the artist who made it. It was great to learn more about each exhibit and the children loved exploring the area and seeing who could be the first to spot something new.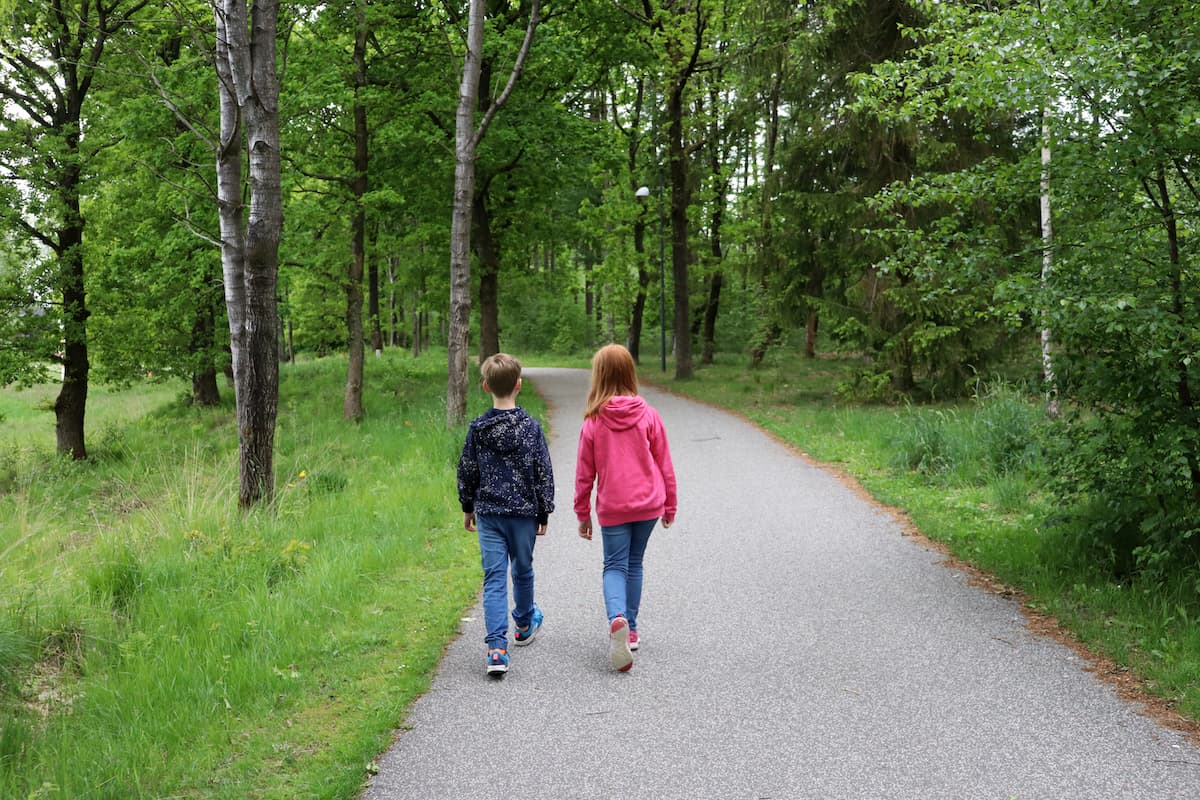 We saw a granite and copper ark, a hybrid animal sculpture with parts from all different animals and bright and colourful mythical figures. All the sculptures really added so much to what would otherwise be a pretty standard walk.
We saw so many smaller sculptures and ones at a distance – as we mainly stuck to the path – and it was a really enjoyable walk that took only about twenty minutes with time to stop and appreciate the sculptures. It's somewhere you could stay as long as you wanted and there were even picnic benches if you wanted to stop for snacks on the way.
Billund Sculpturepark was a great start to our break away and a must see if you're in Billund. It was a really nice surprise. You can find out more about the Sculpture Park over on their website and for reference the trail starts at Hans Jensensvej 6, 7190 Billund