This post contains affiliate links and I may receive commission if you visit a link and buy something. Purchasing via an affiliate link doesn't cost you any extra, and I only recommend products and services I trust.
We are now planning our second family trip to Orlando and one thing that people always ask me is about what to pack. Is there anything special you need to take to Orlando? Are there any must haves that you just can't live without? Well, I thought I'd share our thoughts in a post in the hope it helps others who are planning a trip to Florida in the future.
Who is travelling with you?
One thing that really changes your Orlando packing list is who you are travelling with. A single couple will pack differently from a young family and if you have a baby or toddler, there will be so much more you'll need to think about. This post is based on our experience as a family travelling to Orlando but most will be relevant for any travellers.
Where are you staying in Orlando?
Where you stay will also impact your packing. If you're staying in a villa and have washing facilities then you will be able to pack lighter than if you're staying in a basic hotel without any laundry facilities.
What are your plans during your trip to Orlando?
What you're doing on your vacation will really influence your packing. You might be going to Walt Disney World, Universal Studios Orlando or the other Orlando theme parks. Or you could be spending time on the beach, touring more of Florida and doing watersports. This could all vary what you pack quite considerably.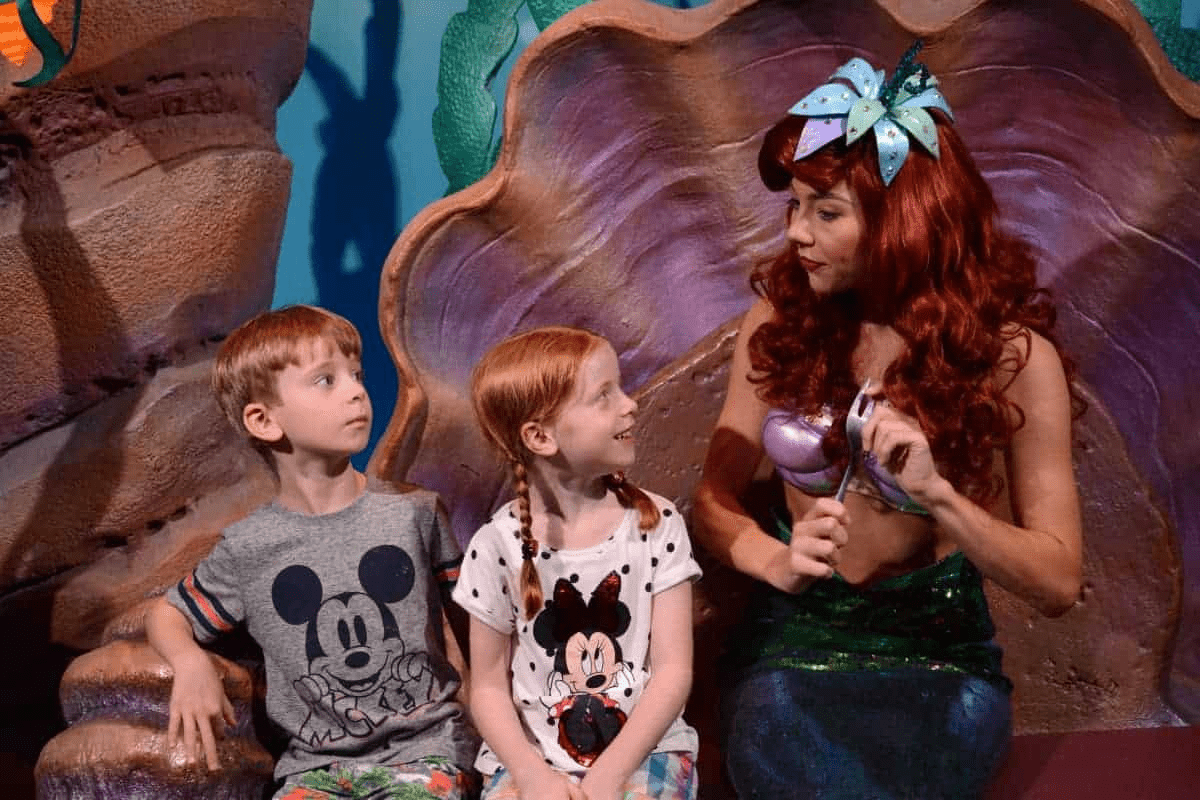 What's the best time of year to visit Orlando?
When you're looking at packing for Orlando, the time of year you visit will really impact what you need to pack and what can be left at home. For us, we are limited to school holidays and so the best time to visit, for us, is the end of August. When US schools have gone back the Disney and Universal parks are quieter but it is incredibly hot.
Many people travel in the Easter holidays when the weather isn't quite as hot but the parks are busier as it's such a peak time for Disney vacations. November to February are the coolest months but they are still pretty warm compared to the UK winter. On the flip side, June to September are the wettest months with thunder storms a regular occurrence – but they usually pass swiftly.
Packing for seasonal weather in Orlando
If you visit Orlando during the wetter or cooler months, you will probably want to take a few layers with you. Lightweight jumpers to throw on for cooler days or in the evenings and a lightweight jacket for wet days or just a little extra warmth. In that sense, packing for Orlando is very much like pacing in the UK – pack for the UK summer but add a few options in the event of bad weather, cooler days.
Long trousers are also beneficial when it's cooler or for practical reasons if you're off on an adventure or doing activities but jeans are something you will hardly ever wear. If you take them, don't bother with more than one pair.
Packing List for Orlando
So here's a basic packing list for Orlando, with all the things we typically pack for our family vacation, split into the eventualities you'll be packing for.
Packing for the flight to Orlando
Here's everything you need to pack ready for the flight. The time you fly may impact what you pack for the flight too.
Tickets – Printed copies as well as electronic versions. Flight tickets, theme park tickets, day out tickets etc
Passports – Take a photocopy too
Money – Take some cash as well as cards you can use overseas
Eye mask – Space Masks are also fantastic on flights
Reusable water bottle (remember to fill it up once you've passed through security)
Activities – Books, screens, puzzle books, small toys for the children, fidget toys
Snacks – Sweets, savoury snacks, sweet treats
Toothbrush / Toothpaste – We only pack this for a night flight to freshen up before landing
Comfy clothes / pyjamas – For a night flight we make sure we have something comfortable to sleep in
What clothes to pack for Orlando
As above, this will vary depending on the time of year you travel, the weather whilst you're there and what you're planning to do. Use this list as a guide to make sure you pack everything you need.
Underwear and socks
Lightweight trousers (Even in summer these are great when doing activities like treetop adventures or for travelling in)
Shorts
T-Shirts (We pretty much live in character t-shirts in Florida!)
Skirts or casual dresses
Lightweight shirts
Exercise clothing – If you're planning on using a gym, going for a run etc
Sandals or flip flops – Great for by the pool as well as for day to day wear
Trainers or comfortable shoes – Especially if doing the theme parks
Bathing suit
Rash guard / Sun safe top
Beach cover-up
Sunhat
Rain jacket or disposable ponchos
Pyjamas
Things you'll always need to pack for Orlando
Whatever time of year you're travelling and whatever the weather, there are some things that it's always best to take to Orlando.
After sun lotion / aloe vera
Medication
Backpack
Bug repellant/spray
First aid kit / Plasters
Camera / Go Pro / Phone – Remember all the chargers and accessories!
iPad / Laptop – You never know when you'll need a device to make a booking, check details etc
What to pack for swimming in Orlando?
If you're planning on visiting water parks or just having time at the pool or on the beach, there are some things that you'll really need to take with you.
Pool toys / floats
Snorkel / Snorkel mask – These are great if you're going to the beach or wild swimming in Florida but at Discovery Cove snorkels are supplied so you don't have to take your own.
Other things that are really useful to pack for Orlando
As much as everything above are necessities, there's quite a lot that you can take that will be down to personal preference. Here are some things that you might find useful to have with you on your holidays in Florida.
So there you have a list of things to pack for your Orlando vacation. I hope it helps relieve some of the stress when it comes to packing – and I hope you have a wonderful trip when you get there too.
Here are some other Florida posts that you might find useful when planning your trip: